Vanilla Fudge | Interview | Pete Bremy
Pete Bremy has been playing bass for over 50 years. Since 2010 he's been touring with Vanilla Fudge.
---
Pete Bremy also replaced Tim Bogert in Cactus, featuring originals Jim McCarty (Mitch Rider and the Detroit Wheels) on guitar and Carmine Appice on drums, in 2011. Vince Martell, original guitarist for Vanilla Fudge also recruited Pete for his power trio.
Pete has also toured with singer/songwriter Essra Mohawk has played with some famous musicians including Liberty DeVitto (Billy Joel), Tc Tolliver (The Plasmatics), and Albert Bouchard (Blue Öyster Cult).
What bands were you part of before Vanilla Fudge?
Pete Bremy: I mostly played in local club bands in northern New Jersey before I joined Vanilla Fudge. I was in two that were popular, Heaven's Sundae in the 60's and early 70's, and Holy Smoke in the mid 70's.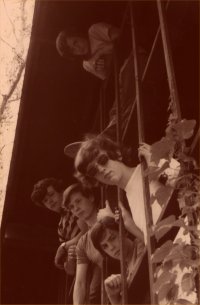 After that I raised a family and didn't play professionally again until the 90's. The most popular band in the 90's was Pulse DK. I did two tours with singer/songwriter Sandy Hurvitz aka Essra Mohawk in 2004 and 2005. She rightfully calls herself The Secret Diva because most people know her work but don't know of her. Her first album under her given name of Sandy Hurvitz was produced by Frank Zappa, and her first album as Essra Mohawk Primordial Lovers, was once rated one of the top 25 albums of all time by Rolling Stone Magazine. Tina Turner and Cyndi Lauper each had hits with her songs.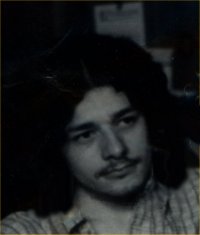 When did you join Vanilla Fudge?
I officially joined the band in 2010 following a hiatus after Tim Bogert retired in 2008. However, how I got there is the interesting part. It literally begins in August, 1967, believe it or not, on the day before the debut album Vanilla Fudge was released, they hadn't made it yet. I was 14 years old. My good friend turned me on to them, and brought me to see them at a swimming pool park just a couple miles from where we lived. There were maybe a couple hundred people at most in the outdoor pavilion. It was my first concert. Both of us were blown away, and I became an obsessed fan. I followed them everywhere a 14 year-old could. They played area high school concerts, again they hadn't made it yet. I bought all their albums and learned all their songs on bass, drums, and organ. I actually was a drummer before I took up bass, and dad had a Hammond spinet.
In a few years I was seeing them at the Fillmore East, and in the 80's at a reunion tour at The Ritz in New York and the locally famous Capitol Theater in Passaic, NJ.
Fast forward to March, 1997. I had discovered the Internet and soon also a brand new Vanilla Fudge fan website. I became email pals with the webmaster. I was teaching myself website building for a club I belonged to, and the webmaster invited me to work with him on the Vanilla Fudge site. Over the next year, one by one, all the original band members came online and discovered the site. The webmaster put their heads together and they declared it their official site.
Through the site I soon learned Vince Martell, original lead guitarist, lived fairly close to me. We met, became friends, and we jammed. He then invited me to join a new project he was forming, first as an organist, then as bassist That was in 2000. I've been his first call bassist ever since.
In January, 2002, the band was about to embark on a tour with Bill Pascali replacing original lead singer and organist, Mark Stein. I was working a day job at the time. Late in the afternoon on the day before the first show, I received a surprise call at my office from drummer Carmine Appice. He proclaimed what a good detective he was for finding me. I had only met Carmine once before briefly in 1998, so of course I was shocked at his call. He told me that bassist Tim Bogert had been hospitalized that morning with pneumonia. He also said that Vinny had told him I knew all their songs, can sing, and could handle subbing for him. Once the adrenaline rush settled down I said, "Sure!". That night, they all came to my home studio and I auditioned. The very next morning, we were off. Tim was out for more than six months. I toured the USA and Scandinavia with the band until I ran out of vacation time. T. M. Stevens replaced me as sub.
A couple of years later I changed to a more flexible job and served a number of duties for the now all original band. Mark Stein has returned, including bass tech, tech, keyboard tech, and finally tour manager in 2008. When the 2008 Tour concluded, Tim decided he could not handle the touring anymore and retired. When shows were booked in 2010, I became full time. I'm in my twelfth year full time.
W​hat's your favourite Vanilla Fudge song to play in front of the audience?​
I can view that from two perspectives actually, musically and emotionally. It's tough from a musical perspective, being such a fan, I literally love all the songs. It's a toss up between ​'​People Get Ready​'​ and ​'​Some Velvet Morning​'​ for the vocal harmonies, they still to this day give me goosebumps. I also like playing ​'​I'm a Believer​'​ and ​'​Break On Through​'​ from our ​'​Spirit of '67​'​ album which I recorded with them, because that's me, my own bass parts. Emotionally, it's definitely ​'​You Keep Me Hangin' On​'​. That song started it all for me 54 years ago. When we get to the part of the intro where we cut, I freeze on stage, and point at Mark while plays his lead in organ solo. Every time I am thanking God for letting me play this song one more time.
​What was the starting experience?
Ha! As in my story of how I joined the band there was no time to work them out for a live performance. The downbeat of the first show was literally 22 hours after my audition, but I knew all the old songs but one anyway. I could, however, speak about the recording of ​'​Spirit of '67​'​ in 2015. I had always wondered, the huge fan that I am, how they came up with the total rework cover arrangements they are famous for. In this case, the deal from the record company was for us to rework top one hundred hits from 1967. All four of us made our list of choices, a few of us chose the same songs, and honed it down. I was thrilled to be included in the process since I'm the only non-original member. I was the only one who suggested ​'​Tracks of My Tears​'​, and that Carmine should sing it. They went for it. One of them would come into rehearsal, usually Mark Stein, with an arrangement idea and just start playing. We'd join in and all add what we thought fit, and just work out adjustments. It was a very cool process. It was kind of like the Lennon/McCartney thing. It became easier to analyze and see who had most of the ideas for the older songs. It was fascinating to me. They also accepted more of my input than I thought they would.
​Vanilla Fudge influenced many genres including heavy metal, hard rock et cetera. Are you a fan of these genres?
It has been said by many that Vanilla Fudge belongs in the Rock and Roll Hall of Fame having been an acknowledged influence on so many bands, like Deep Purple, Yes, Led Zeppelin, and Emerson, Lake & Palmer, just to name the short list. I personally am a fan of all them to be sure.
​What was it like being the new guy in the band?
It was a little weird at first, being such a fan and the only non-original member. I didn't know when to speak up or keep my mouth shut. On stage, I kind of just played and sang my parts, not really actually performing much, not wanting to steal attention from the originals. I thought they would like it. But after a short time, Carmine pulled me aside and I should rock out more. I laughed and said, "Well, OK!"​.​ I learned they wanted me to be a part of the show, so I've felt like a real member ever since. I also learned that Mark Stein actually likes it when I come to his side of the stage and egg him on while he's soloing. We all rock out together.
​Any future plans and projects?
We landed a recording deal for a new album of ​'​Fudgified Supremes​'​ songs in late 2019. It was to be kind of a tribute to the Supremes and ​'​You Keep Me Hangin​'​ On​'​, which made Vanilla Fudge famous. We had gotten only one track down, ​'​Stop In The Name Of Love​'​, when Covid hit, so recording halted.
Tim Bogert, the original bassist, had been battling cancer for a few years and was starting to lose the war. So the guys decided it would be so cool to offer him the chance to be with the band just one more time. Tim agreed and accepted. So Carmine managed to get Tim to a studio near his home in California, in his pajamas actually according to Carmine, to replace my bass track. It was Tim's last performance and the last recording with all four original members. Tim sadly passed away January​ 2021​. We attended a memorial service for him with his family in New Jersey in September. Tim was my bass hero and good friend too. Both of us being bass players, I never had the opportunity to work with him previously. However, my background vocals are still on the track from the original recording, so, in a sense, I finally did get to work with him on his last performance, which is indeed very bittersweet. The song was released as a single earlier ​last year, and the only recording, if I'm not mistaken, with five members of the band on it.
Now that Covid is surging again, and band members live in different states, I honestly don't know the status of finishing the project. I do know all of us want to continue touring as long as we're able, and as long as people come to see us. Thankfully, we are all in relatively good health for our ages. The band is almost 55 years old, with three out of four original members. Who can say that still?
John Wisniewski
---
Headline photo: Daryl Bughman Photography
Pete Bremy Official Website / Facebook / Twitter
Vanilla Fudge Official Website / Facebook / Instagram / Twitter
Cleopatra Records Official Website / Facebook / Instagram / Twitter / Bandcamp / YouTube / SoundCloud