The Knack | Velvert Turner Group | Interview | Prescott Niles
The Knack initially formed in May 1978. Fieger had arrived in L.A. in 1971 with the band Sky and began writing with Averre a few years later. Founding members Doug Fieger, Berton Averre, Bruce Gary and Prescott Niles sculptured a sound which was irresistibly familiar but at the same time unlike anything else which was playing on the radio.
---
'Live At The House Of Blues' was recorded at the House of Blues in Los Angeles at the launch event for Smile Records and release of the band's last studio album, on September 25, 2001, just two weeks after 9/11. Discussions were held with the band, management, distributor, and House of Blues, all of whom were very concerned with the timing but after talking pros and cons, it was agreed that the show should go on, as a show of strength.
This 18 track set includes cuts from the band's recording career with eight tracks from their groundbreaking best-selling debut album, 'Get The Knack' including 'My Sharona', 'Good Girls Don't', 'Frustrated' and five others. Features a cover of the Monkees 'Last Train To Clarksville' and a blistering medley of 'Tequila' into the Doors 'Break On Through (To The Other Side)'. It's a must have for loyal fans of the highly revered power pop legends. Double LP set is pressed on baby blue vinyl via Liberation Hall.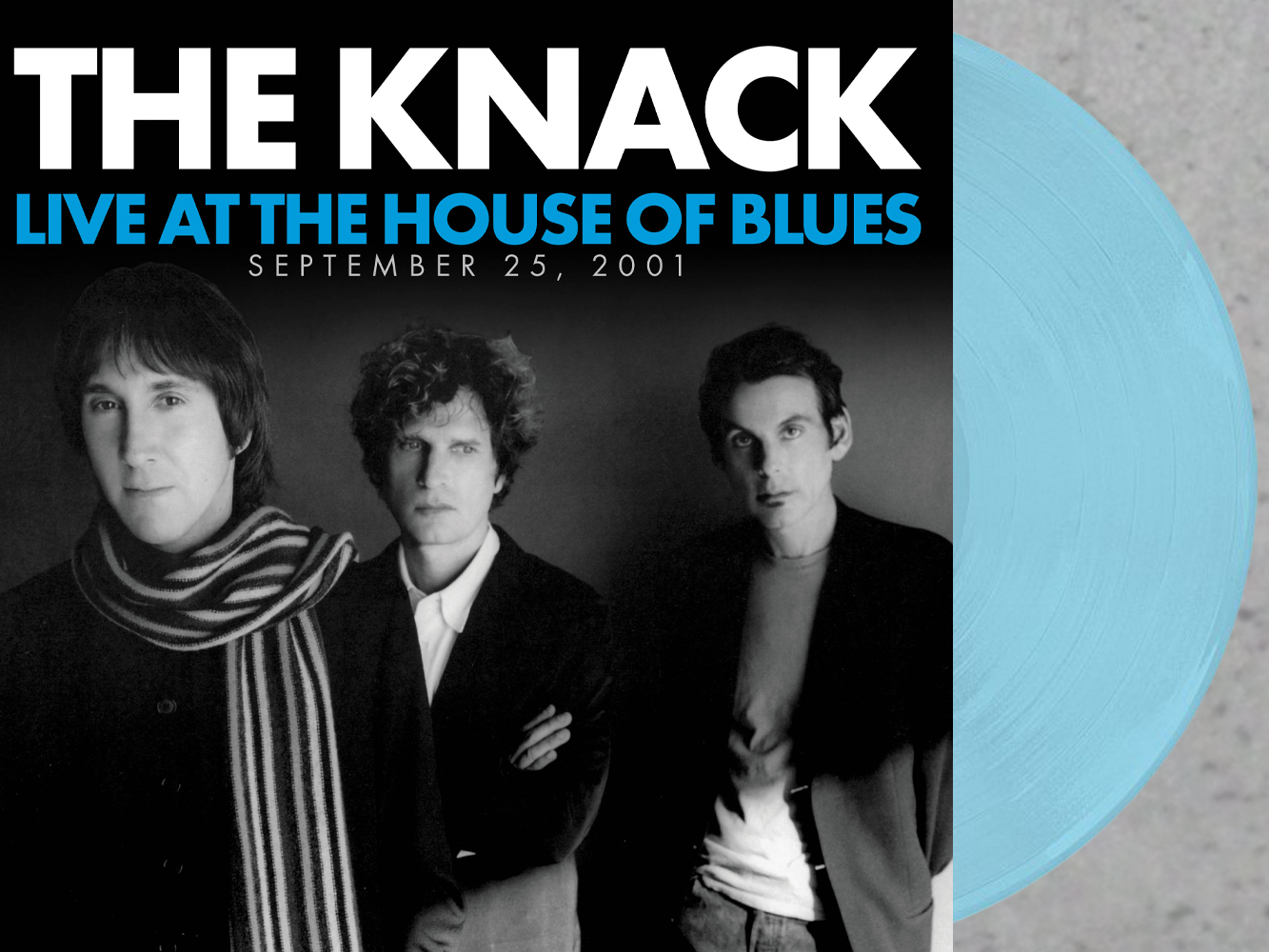 Are you excited about 'Live at the House of Blues'? The album was recorded in Hollywood on September 25, 2001, and contains 70 minutes of pure Knack. What do you recall from the gig?
Prescott Niles: Yes, it's always exciting to be reintroduced to material from the vaults. This show is sourced from a concert we played to celebrate the release of the sixth Knack studio album, 'Normal as the Next Guy'. It was great for Doug, Berton and I to play in front of a hometown crowd again after several years. Our drummer at the time was David Henderson, whom we affectionately referred to as "Holmes Jones." He was an exciting drummer, great fun to play with, and he also looked like Elvis which is a big plus in my book. This show took place only two weeks after the events of 9/11, so there was a real feeling of camaraderie — of pulling together — between the band members and our fans.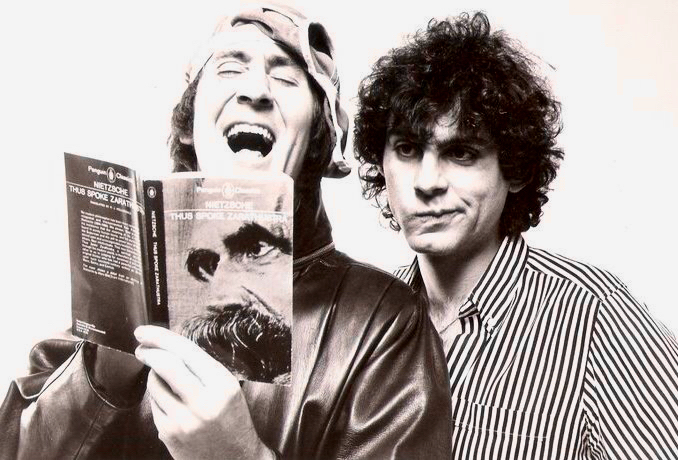 The album is featured on baby blue double vinyl LP and CD via Liberation Hall. It's fantastic that we are seeing a proper vinyl release.
With the resurgence of vinyl over the past several years, it's been a real treat to be able to hold a new record again. The "baby blue" colored vinyl was an unexpected but welcome surprise. 'Live at the House of Blues' was also released on CD, and via digital platforms, May 6.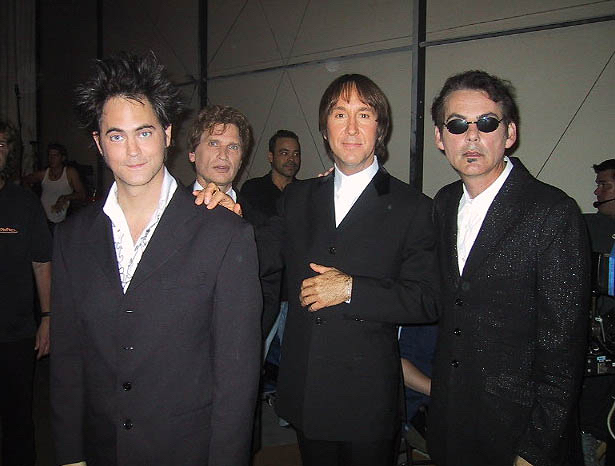 How did you first get involved with bass? What in particular did you enjoy the most when it comes to bass playing and who are some of the main influences?
I grew up in Brooklyn, and like nearly every young kid in America at the time, seeing The Beatles on "The Ed Sullivan Show" ended up changing the trajectory of what I wanted to do with my life. I was already a gifted athlete and had opportunities to pursue a career in baseball, but honestly, my interest had begun to wane after seeing the Fab Four. I dropped the baseball and decided to pick up an instrument. I thought rhythm guitar was kind of boring, and I knew playing lead guitar would take a long time to perfect the solos. There was actually a shortage of bass players in Brooklyn, so that seemed like the quickest way to join a band. My bass-playing idols were James Jamerson — who played on all the fantastic Motown singles at the time — as well as Paul McCartney and
John Entwistle. After learning a few basics from a fellow baseball player, I was mostly self-taught.
One of the first bands you were part of was The Velvert Turner Group and I would really like to take this opportunity to discuss who Velvert was and what were the circumstances behind recording that 1972 album?
I was in a blues group in Brooklyn and one of the first people we auditioned was Velvert Turner. He was also from New York City. He was a pretty good singer but what really caught my attention, even puzzled me, was that he kind of looked like Jimi Hendrix, and also dressed like him. I asked him about the velvet trousers and ruffled shirts he was wearing, and he mentioned that he knew Jimi and sometimes went shopping with him. My blues band soon broke up, but I stayed in touch with Velvert in in an effort to see if he actually knew Jimi.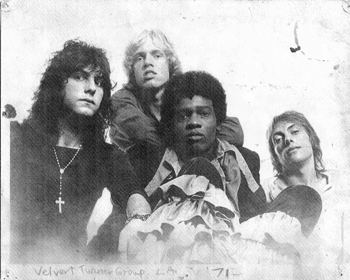 In November 1968, Velvert invited me to see Jimi with him at the Philharmonic Hall in Manhattan. Afterwards, Velvert took me to Jimi's 25th birthday party… I think it was at the Cheetah Club. There I was, standing 15 feet away from Jimi. I admired him so much, I was paralyzed. I couldn't approach him. Through Velvert, I eventually met Jimi several times but could never think of anything to say to him.
In 1970, I moved to California at the beginning of the summer. Velvert phoned to let me know that Jimi had died. Due to his friendship and musical connection with Jimi, he told me that people were interested in hearing his band, and if I joined up, we could possibly get a record deal. I jumped at the chance. We went back to New York, cut a demo at the Record Plant, and apparently we must have done well because soon we were in Woodstock signing a deal with Michael Lang's Sunshine Records. That was an ironic moment for me because the year before, me and 400,000 other kids had made the trip to Woodstock to see the massive concert. Anyway, after we signed with Lang, we went back to California and continued recording at the west coast studios of the Record Plant. Tom Wilson was our producer, which was mind blowing considering he had previously worked with Bob Dylan, The Velvet Underground, and dozens of jazz greats.
Turner became friends with Jimi Hendrix. What do you know about their friendship?
Jimi was always very friendly with the people he met in New York. One of those people was Velvert, and Velvert impressed him with his commitment and talent. Jimi actually gifted him one of his Strats.
There was also Christopher Robinson on keyboards, and Tim McGovern on drums…
Velvert and I had done two live shows in Los Angeles, and we felt that we needed keyboards on a couple of tracks. We met Christopher — who'd been in Elephant's Memory prior to John Lennon getting involved — and we felt he'd be a good fit. As for Tim, looking back, I can say that if it wasn't for his tremendous drumming and musicianship, our album wouldn't have been half as good as it turned out to be. Tim's drumming was on a level with Mitch Mitchell — he had that kind of talent.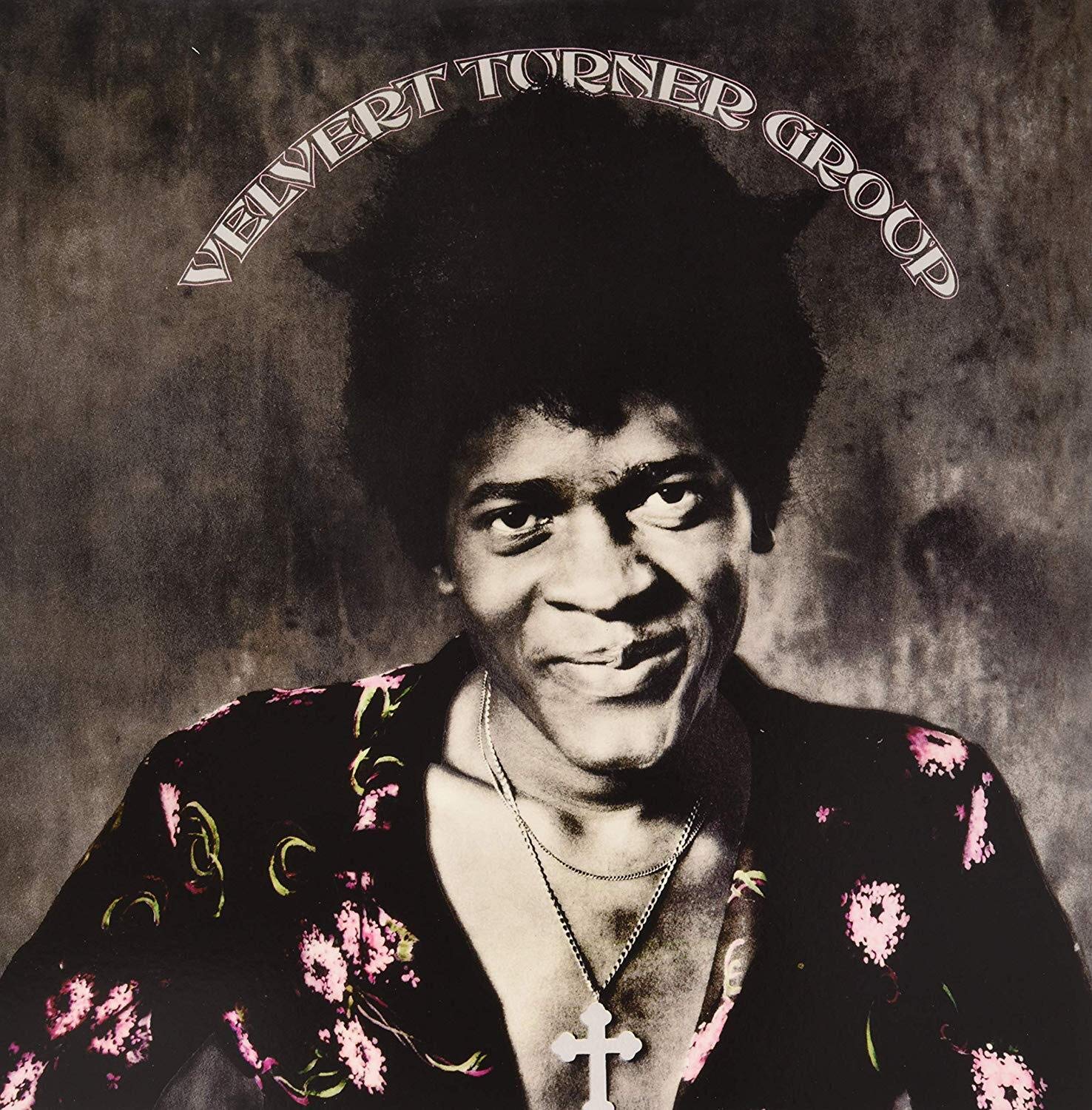 It's without a doubt that the group was very influenced by The Jimi Hendrix Experience, and managed to record some fantastic raw heavy blues / psych material. Did you all partake in songwriting?
I started writing songs at that time and contributed three to the album. Other songs I shared songwriting credit with Velvert, Tim and Chris because they added parts that I felt were creative.
What are some gigs that you recall?
The first show we did in Los Angeles was at the Whisky A Go Go, another was at Topanga Canyon Corral.
What happened next?
After Jimi's death, there were unrealistic pressures for Velvert to somehow follow in Jimi's footsteps. The pressure reached a degree that we decided to take a break and do other things. I played some live shows with other bands and ended up doing a TV appearance with Arthur Lee of Love around the time of his 'Vindicator' solo album. Eventually, in the Winter of 1972, I was offered the chance to musically collaborate with some friends in Boston.
There's quite a gap from the Velvert Turner Group until 1978 when you joined The Knack. What were you doing between that time?
I worked in some popular bands in Boston for a few months, then I had a chance to go to England with a talented guitarist/ vocalist named Jeffrey Mitchell. We recorded there and I got to live in another country for two years, which was a blast. The music scene at the time was incredible — I got to see David Bowie, T. Rex, and many others.
Jeffrey and I came back to LA in 1974 to get a little rest and audition drummers. Our original drummer had quit. One of the guys we auditioned was future Knack drummer Bruce Gary. He was phenomenal and our personalities meshed well. When Jeffrey and I eventually returned to England, we had hopes that Bruce would return with us. Bruce did end up going to England, but it wasn't with us. He ended up joining Jack Bruce's group.
Eventually, the tables kind of turned. While Bruce had returned to LA, I was still in England and my group at the time was falling apart. Bruce and I had stayed in touch and he mentioned that I should audition for a new group in which he was involved. There was a strong chance they might be opening an upcoming tour for John Mayall. I begged Bruce to get his manager to pay to fly me back for the audition. That happened, we rehearsed, and we ended up playing a gig at the Whisky. But it didn't last long. As fate would have it, Bruce got an offer to go back to England and play in Mick Taylor (from the Rolling Stones) and Jack Bruce's new group!
Now that I was back in Los Angeles, I started taking lessons from a distinguished Italian concert pianist. I also took some college courses in composition.
Jump forward to 1978. Bruce called and said his new group — The Knack — needed a bass player. Doug Feiger had decided to switch from bass to lead guitar. Bruce sold Doug and Berton on the prospect by saying that I looked like McCartney and could play like Entwistle. I went to rehearsal, and everything clicked. For me, playing with Bruce was something that I had been hoping to do for years. I joined a week before The Knack's first show at the Whisky on June 1, 1978. Once we played that show, we knew we had something special. It was the right fit for all of us.
We started playing all the clubs in LA and building up a fanbase. There was no advertising, we just grew based on word of mouth generated from our live shows. Many of the songs that would appear on our first album were written during this period — '(She's So) Selfish', 'Frustrated', 'Let Me Out', 'My Sharona'. Labels were starting to take notice, but what especially got them interested were the superstars that would jam with us during our shows: Bruce Springsteen, Eddie Money, Tom Petty, Stephen Stills, Ray Manzarek.
A&R guys and record company people began turning up at all our shows. A bidding war started. From the beginning, Capitol Records had shown a strong interest, largely thanks to Bruce Ravid in their A&R department. Everybody from Capitol was showing up, from mailroom clerks to secretaries to upper management. It began to feel like a family and that's the label we decided to go with.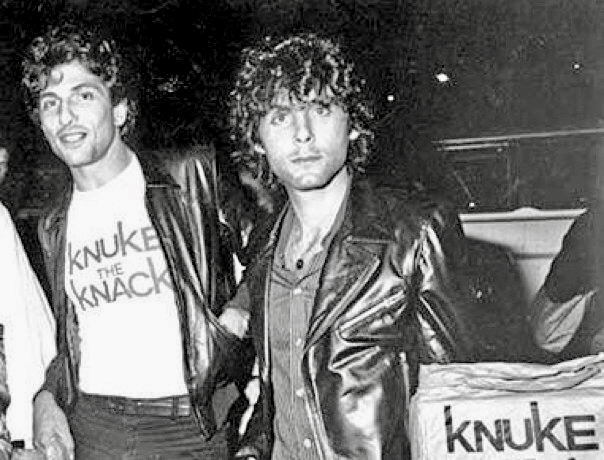 What do you recall from working on 'Get the Knack'?
Mike Chapman, Mike Chapman, Mike Chapman. Many producers expressed interest in working with us, but we felt Chapman possessed the "Golden Touch". He had produced a long string of #1 UK hits for The Sweet, Suzi Quatro, and Smokie. We felt he would be the perfect fit for our sound.
Berton tells this story about doing an early interview with Doug, and mentioning various producers with whom they'd like to work. They unintentionally left Mike off the list. So, when Mike eventually came out to see us live, he came backstage and asked why he wasn't on the list! He said we put on an incredible show and he wanted to capture that live intensity. We immediately jumped at the chance to have him produce 'Get the Knack'. He was the only one who predicted we would have a #1 with 'My Sharona'.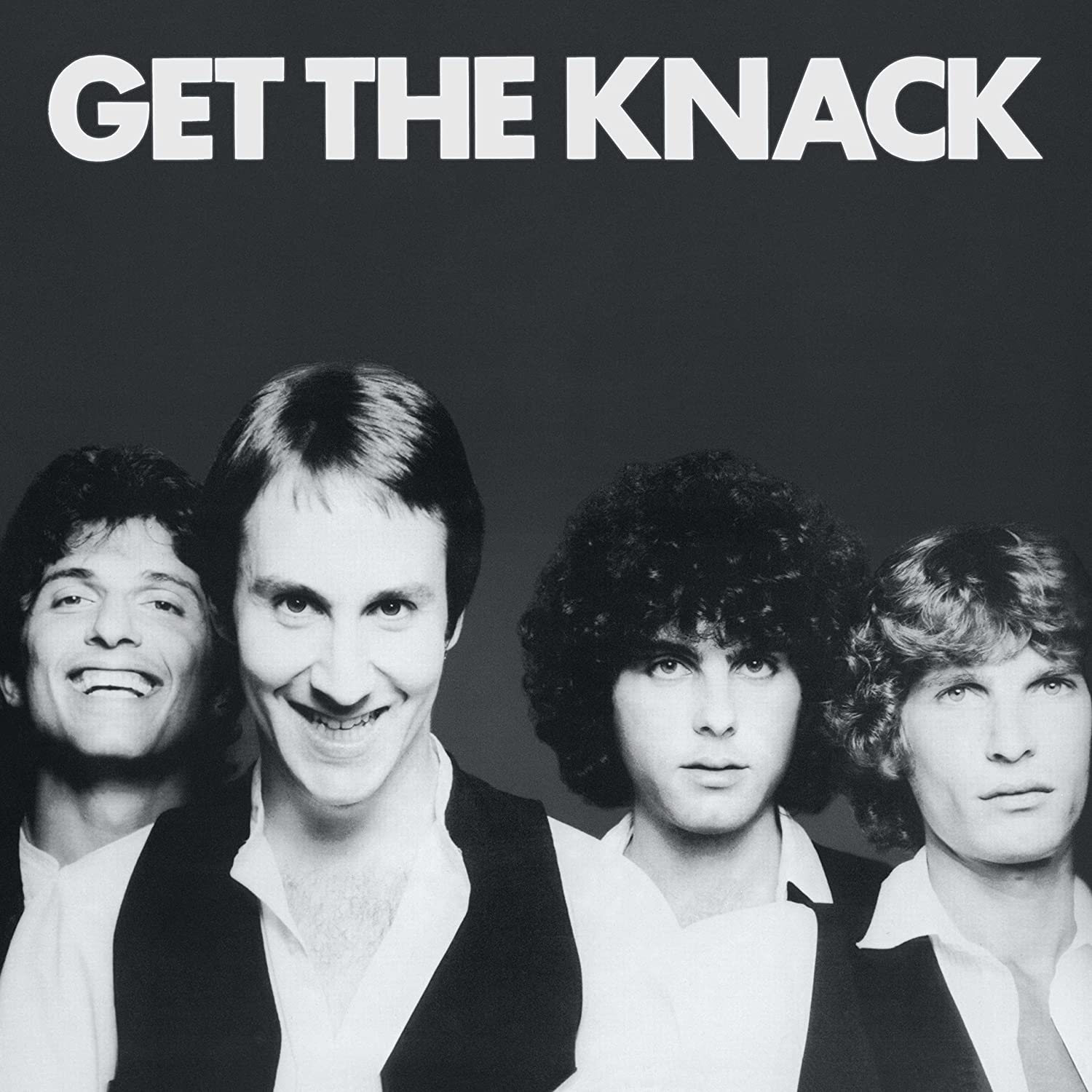 Going into Mike's studio on the first day, Blondie was down the hall from us working on 'Eat to the Beat'.
The Knack was given the largest signing sum in the label's history. What do you think was the reason for that?
That's not true. We got $100,000 which was low. We could have signed to Polygram for a million. We knew that the more money we received up front, the more we would owe… plus interest. Instead of spending months in the studio, we recorded, mixed and mastered the album in 11 days, and the total cost was $17,000, including the wine. Because we brought it in so cheap, labels started pressuring other acts to do the same, which would eventually result in a backlash against us.
Tell us how you approach songwriting within the Knack.
Doug and Berton had been a team prior to the start of the Knack. Their partnership was the guiding force, certainly at the beginning.
By 1991, I had my first opportunity to contribute to writing a song, 'Body Talk' on 'Serious Fun'. Several years later, when we did the 'Zoom' album, I brought in a couple of songs I had written, 'Harder on You' and 'Tomorrow'. The live version of 'Harder on You' from the new record was released last month as a digital single.
"'My Sharona' has become a part of the culture and I never dreamed I would become part of something like that"
'My Sharona' became one of the biggest hits in rock'n'roll history. What's the story behind it and do you ever get bored playing it?
I don't get bored playing it. I've played it with so many different people, including my kids! Other artists always ask me to play it with them, which I view as a compliment. I'm still amazed when I hear it at the grocery store, baseball games, and other events. 'My Sharona' has become a part of the culture and I never dreamed I would become part of something like that.
People call The Knack "one hit wonders," which isn't true. They forget that 'Good Girls Don't' made it to #11 in 1979. Instead, we should be viewed as "one take wonders." Many of our songs were recorded in one take, including 'My Sharona'.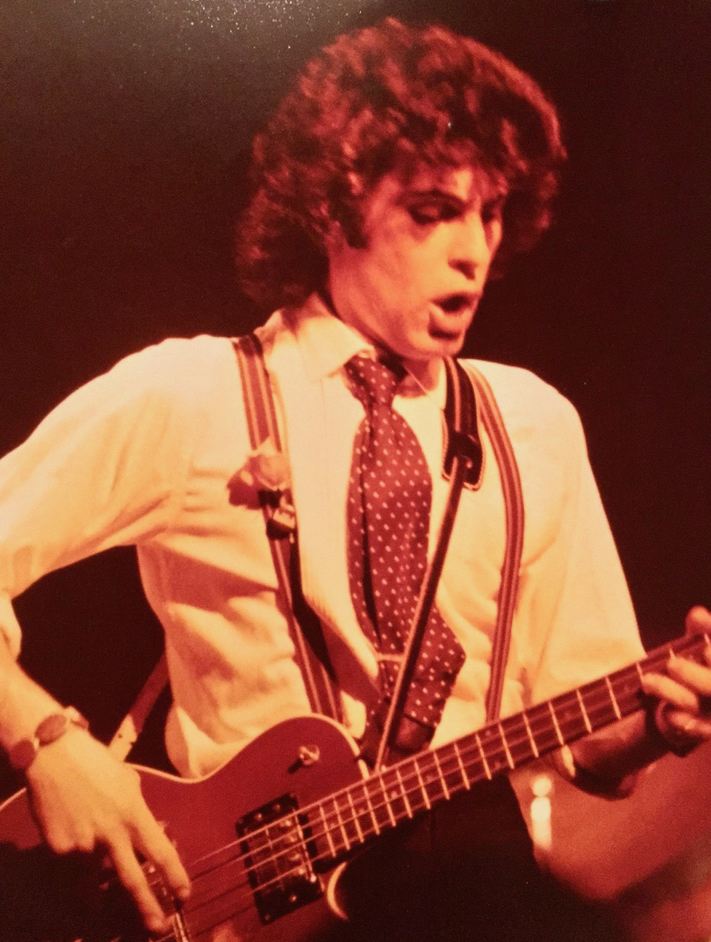 You had quite a lot of trouble with the cover artwork…
Not with the first album. You're referring to the second album, '…But the Little Girls Understand'. The photo that appears on the inner sleeve insert should have been the cover. I would say that putting Doug's girlfriend, Sharona, on the album cover had narcissistic tendencies. Our label wasn't thrilled either.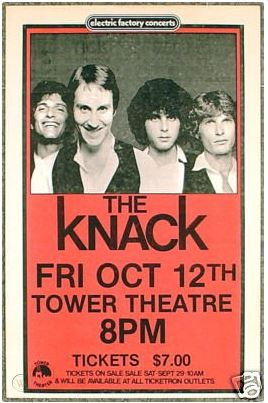 Tell us more about the second album.
When we came off our U.S. tour for 'Get the Knack', we had extra songs written prior to the release of the first album, as well as new ones, but we should have taken time to put the moment in perspective. 'My Sharona' had been a HUGE single, and we needed something equally good to introduce the second album.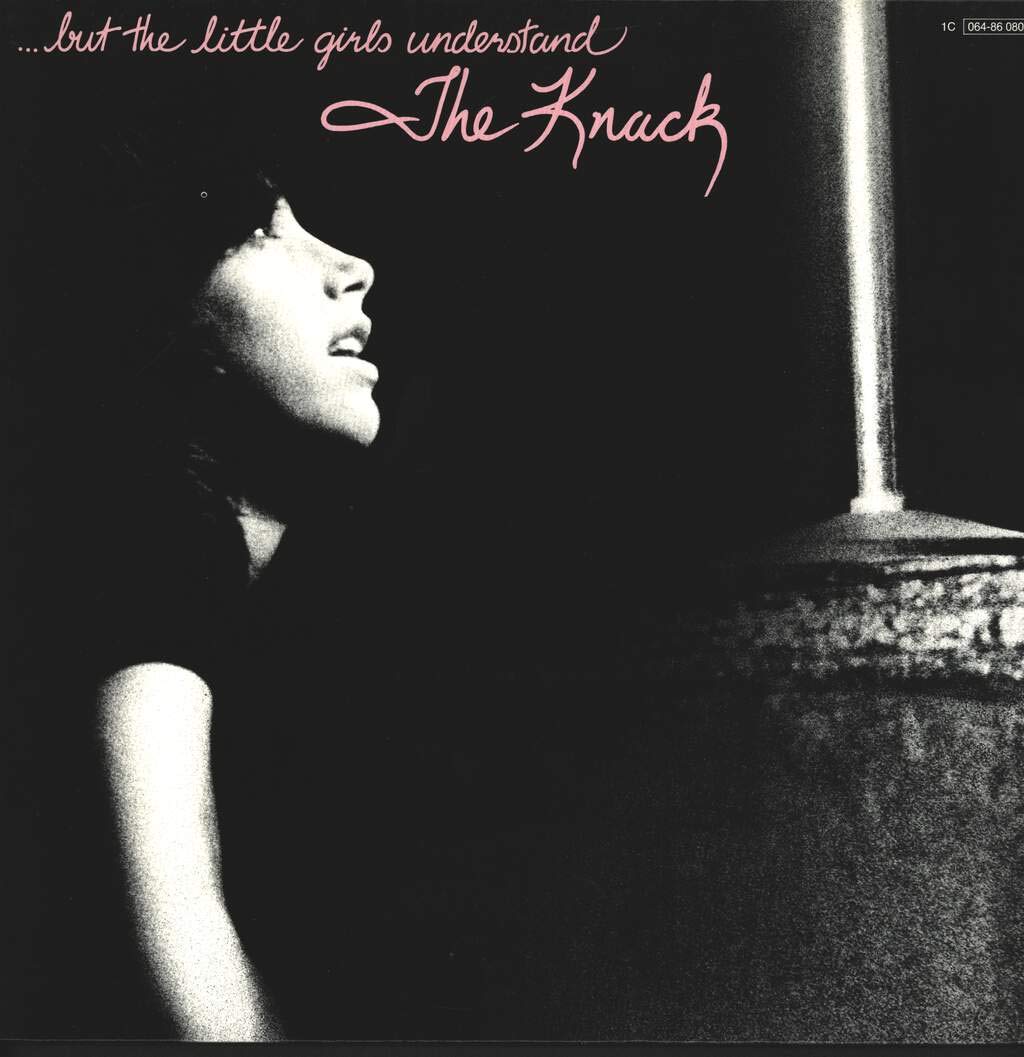 We should have known that the lead single would be judged by 'My Sharona' standards. Instead, we rushed to release the second album. Certain members of the band were arrogant… There's not much else I can say.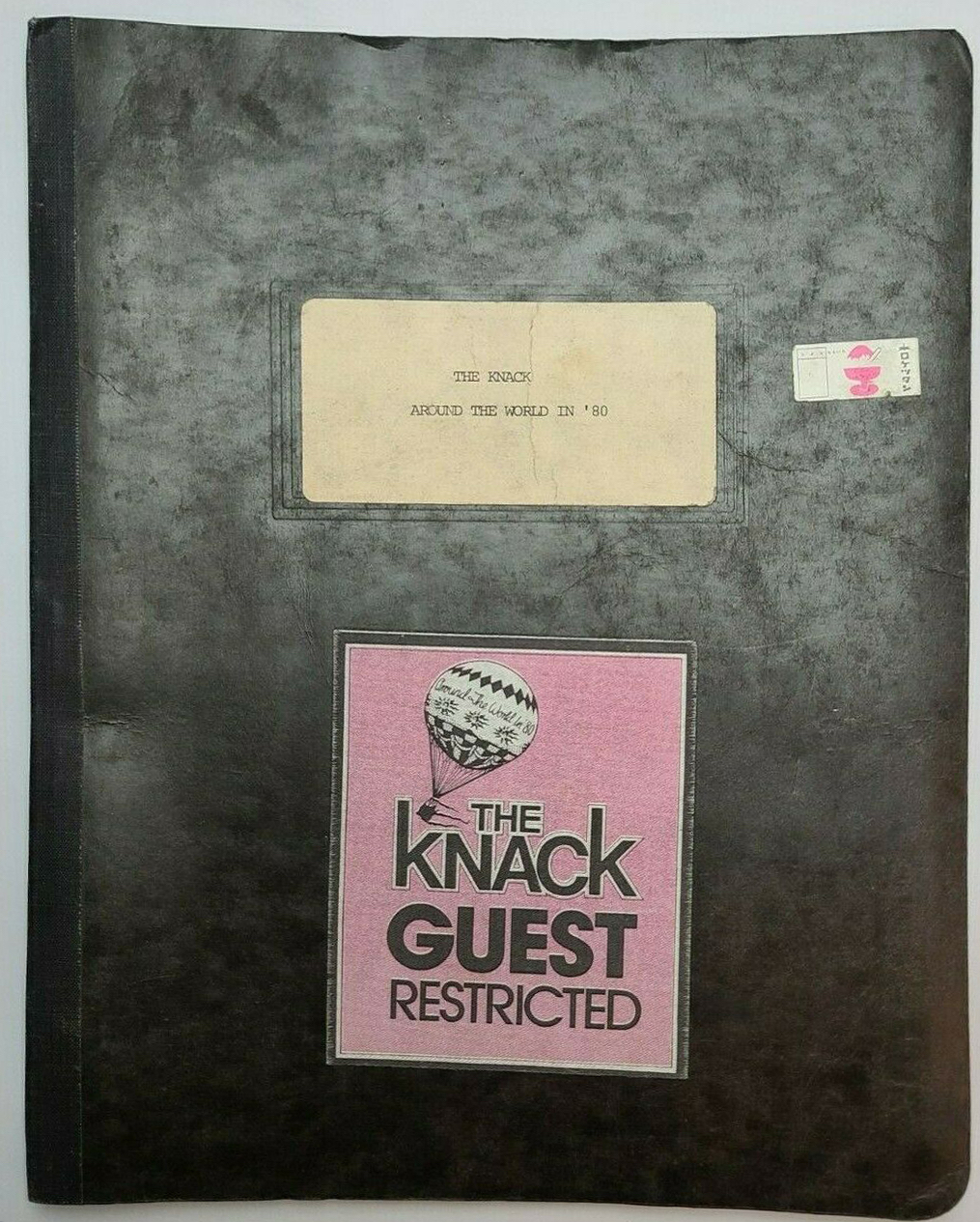 "It took John Lennon's death to bring us back together"
Your third album, 'Round Trip', didn't match the previous two records commercially, but how did you enjoy the music?
Many people don't realize we had broken up after the second album. It took John Lennon's death to bring us back together. The morning after Lennon was shot, I called Doug and we ended up hanging out for a while. I expressed my feelings that we needed to give The Knack another try. The four of us talked, and figured out how we wanted to be produced. We felt that based on his work on Lennon's 'Double Fantasy', Jack Douglas would be our dream producer.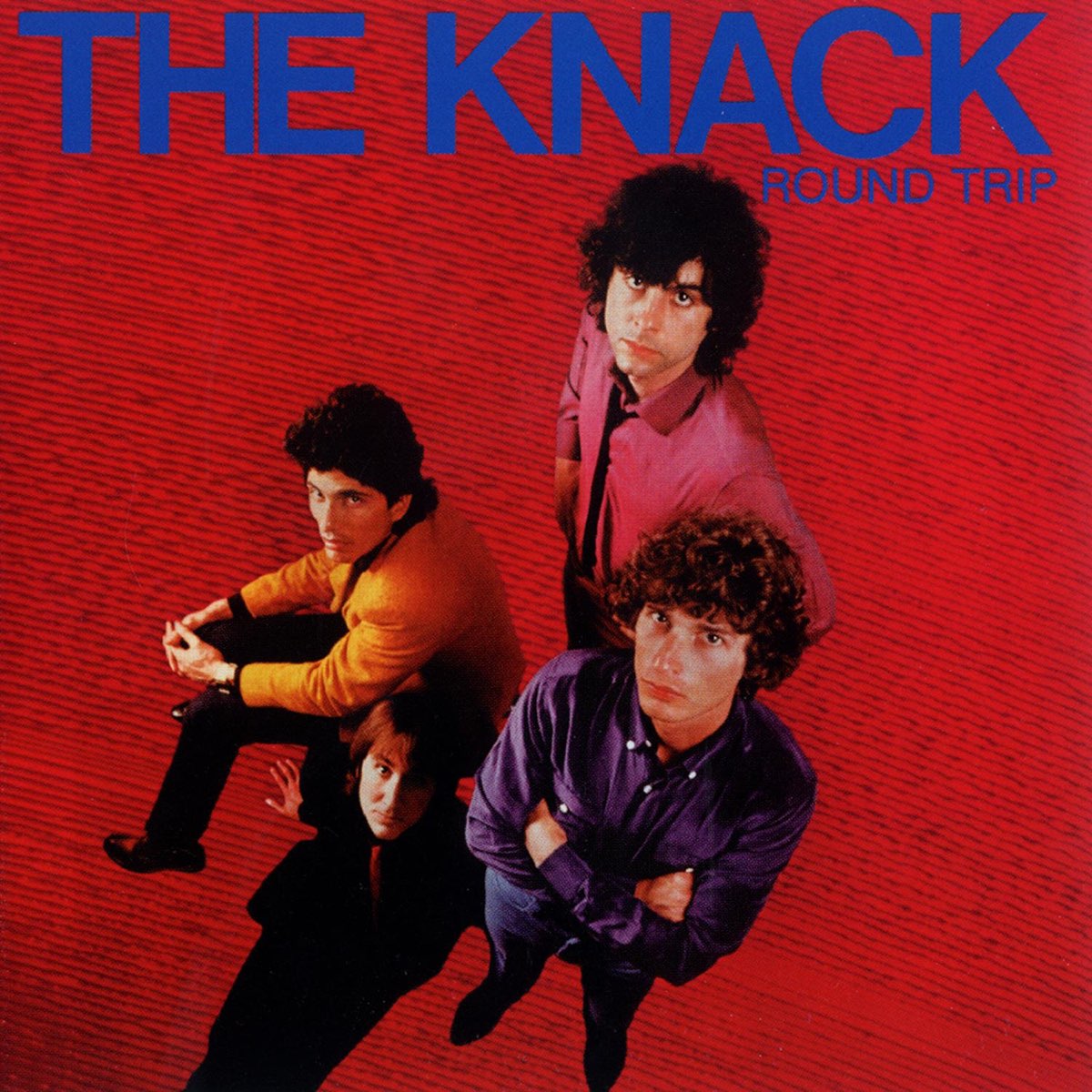 We started working on songs that would reflect our versatility: 'Africa', 'Lil' Cals Big Mistake', 'Radiating Love', 'Just Wait and See'. Jack got us the best sounds we ever recorded — sonically, as well as with songwriting, 'Round Trip' is our best.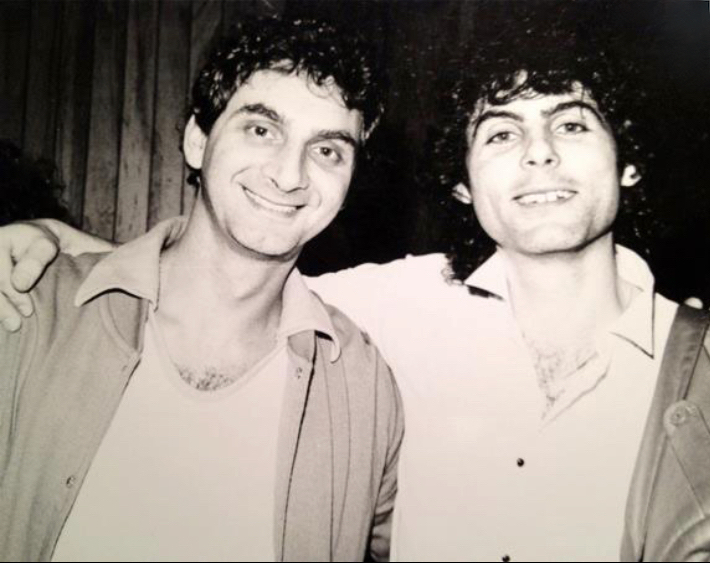 Tell us about your involvement with Missing Persons…
I had met Dale before she was a rock star, when she was an assistant to the photographer Moshe Brakha. I was playing with a friend of hers from Boston. Missing Persons was eventually signed to Capitol, also by Bruce Ravid, and sometimes our bands would be together on the same concert bill. Terry quit Missing Persons early on, and Dale started touring with pickup bands. After Doug's passing on Valentine's Day, 2010, we started talking about playing together. We share in common that we each have two sons. I started playing with Missing Persons in autumn 2010 and we still enjoy collaborating. It's kind of ironic because a lot of people forget that the Knack recorded an album with Terry on drums ('Zoom').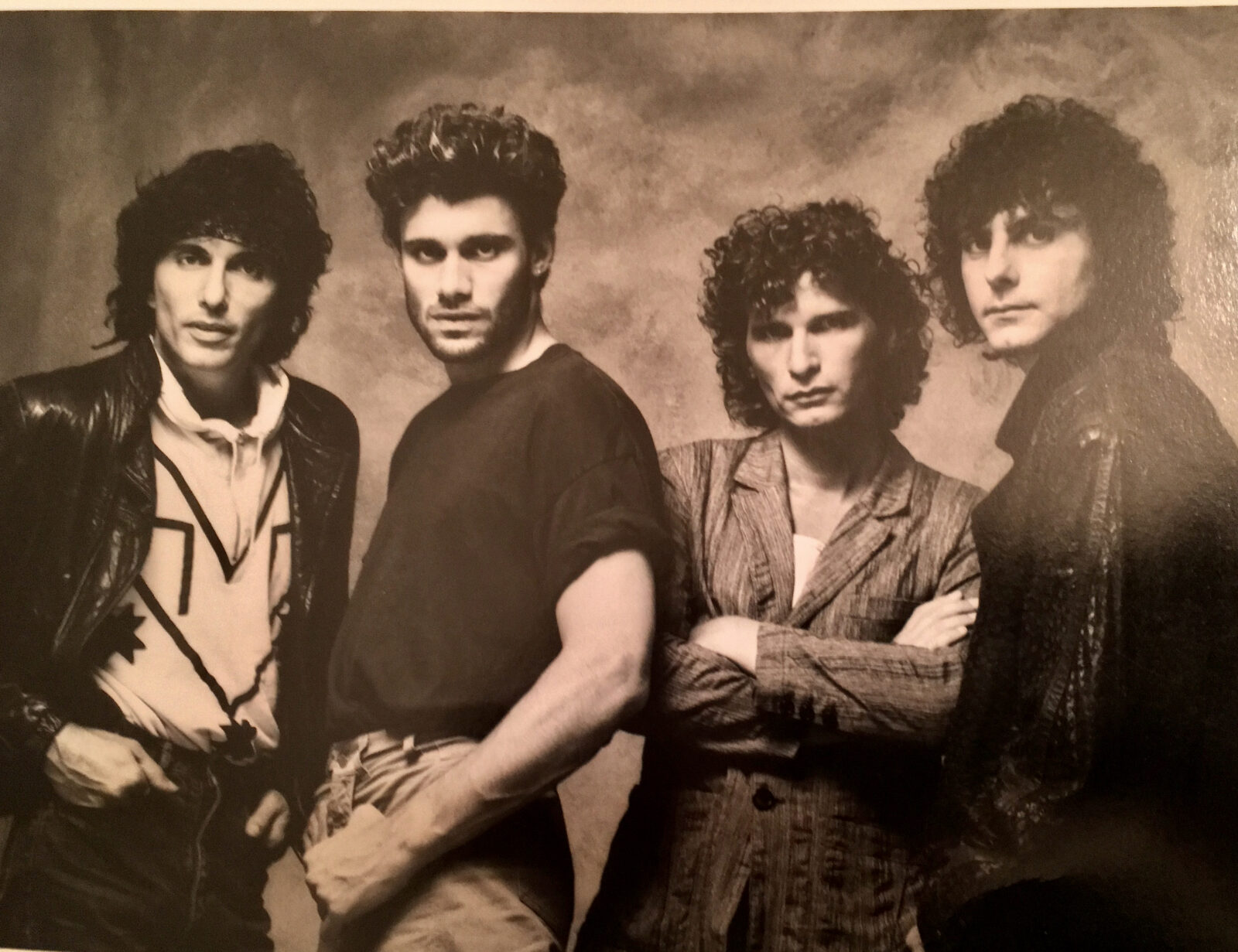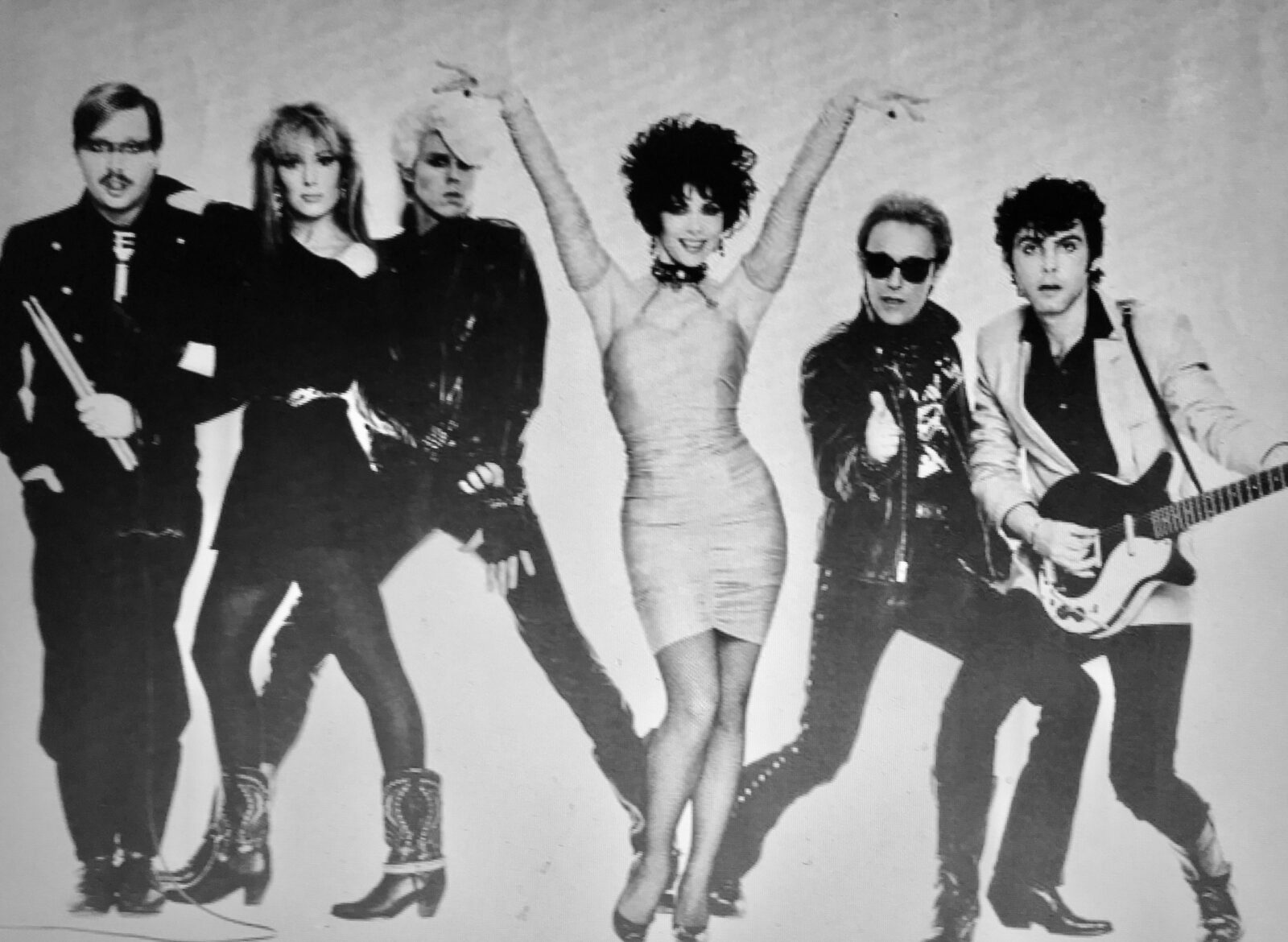 Your children — Gabe, Noah and Olivia — have a band together in LA called Gateway Drugs. It must be a special feeling for a father to connect with their children through music.
Very much so. Since they were raised in a musical household, it doesn't take much imagination to understand their choice. I'm very happy that not only do they play together, but that they get along great. They have their own sound and style. Noah plays guitar and sings; Olivia plays guitar, bass, and sings; Gabe plays drums and sings. Check out their second album, 'PSA'. I made it clear from the beginning that I didn't want to be their manager. That sort of relationship has way too much potential to go off the rails.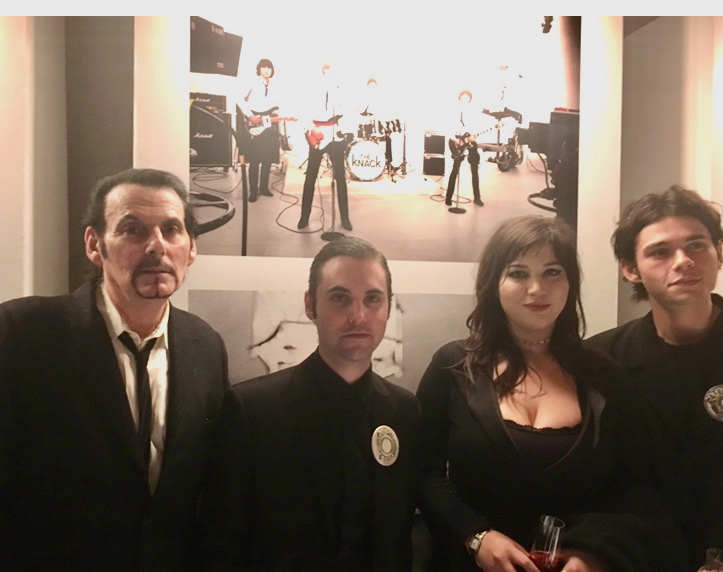 Are you planning something new?
On May 1, I took part in a concert honoring the Beatles at the Grammy Museum. Then I'm playing bass with Missing Persons for this big festival in Pasadena called "Cruel World," which features a ton of acts including Morrissey and Blondie. I also occasionally play with Gary Myrick, who had a hit in the '80s, 'She Talks in Stereo', with his band Gary Myrick and the Figures. There's also a brilliant new guitarist and composer from Norway, Rocky Kramer. He's appearing in a new movie called 'Rockin' in Time', and I'm playing bass on the soundtrack and will be in the movie as well. Lastly, I played on an album called 'American Train Music'. It came out a few months ago. Carla Olson from the Textones put it together and we did a version of 'Train Kept A-Rollin''.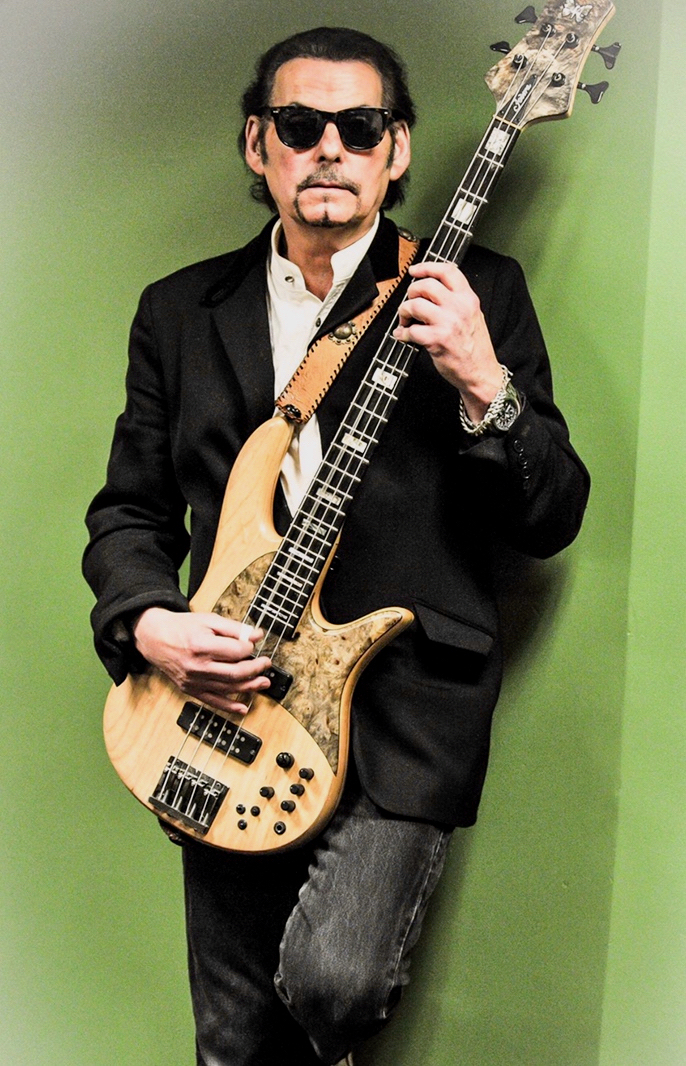 Is there still any unreleased material you would like to have out?
There's always something still to be uncovered. I'm hoping that I might find some hidden gems on early Knack rehearsal cassettes I have in my possession. We've talked about releasing our 1979 live concert at Carnegie Hall; you can check out parts of it on YouTube. We're trying to track down who currently owns the audio and visuals. We would love to get that cleared for release.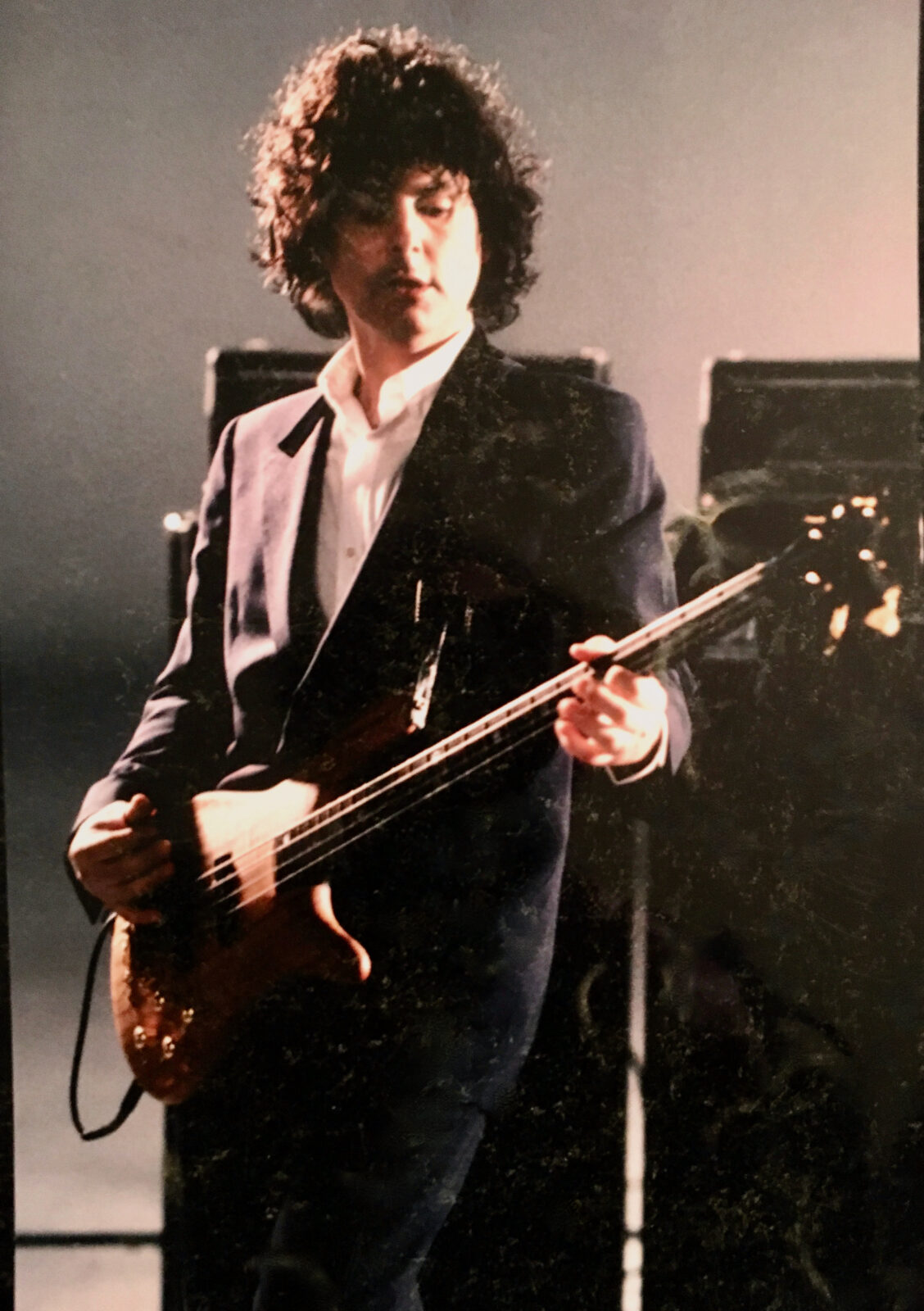 Looking back, what was the highlight of your time in The Knack?
I love the fact that the success of 'Get the Knack' was based on the quality of the album, and not just the 'My Sharona' single. Right out of the gate, radio and fans reacted strongly to 'Get the Knack', which pushed Capitol to quickly rush to release 'My Sharona' as a single. The album's success happened before 'My Sharona' had begun to climb the charts.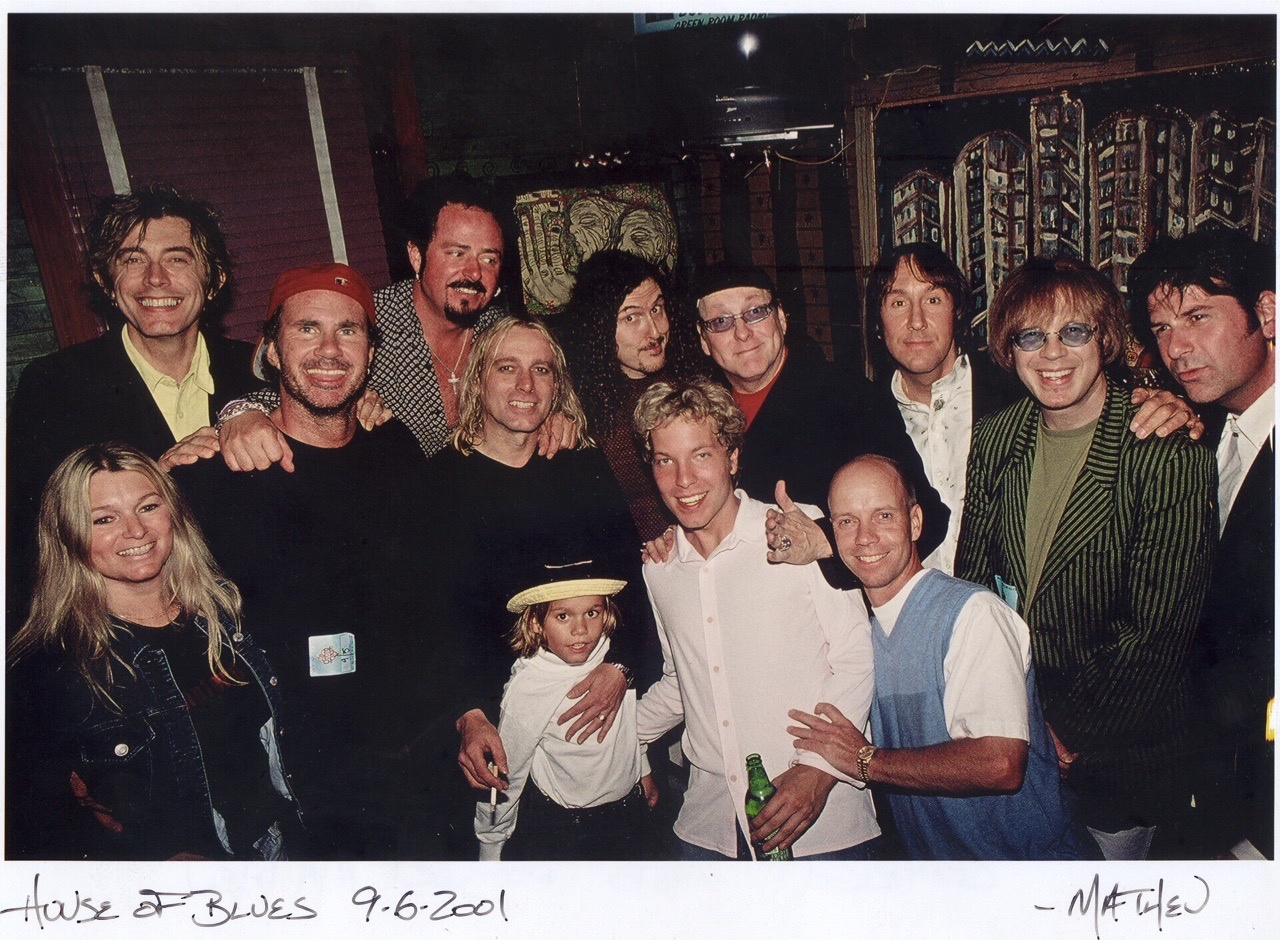 Thank you for taking your time. Last word is yours.
I want to express my gratitude that people are still interested and that we made an impression on the culture. I'm very proud of it.
Klemen Breznikar
---
Very special thanks to Randy Haecker for making this happen.
Headline photo: The Knack | Doug Fieger, Berton Averre, Prescott Niles | Photo by Randee St. Nicholas
The Knack Official Website / Facebook / Twitter / YouTube
Liberation Hall Official Website / Facebook / Instagram / Bandcamp