PÓDIUM's North American tour comes on the heels of the repress of their Slovenly Recordings issued debut LP
Valencian industrial-garage punks PÓDIUM return to the North American continent for a second run across the country along with their US West Coast and Canadian debut with an anchor appearance at Mosswood Meltdown Festival.
---
PÓDIUM's North American tour comes on the heels of the repress of their Slovenly Recordings issued debut LP which experienced a quick sell-through upon initial release. Copies of the vinyl will be available to purchase at the shows if you missed them the first time around. These pressings are limited to 500 copies.
Since forming in 2017 initially as a one-piece before becoming a quartet, PÓDIUM's firebrand mix of industrial garage-meets-post punk has given them accolades from respected underground music publications and invitations to play Funtastic Dracula Carnival, We're Loud Fest, Eurosonic, Sharpe Festival, and Montesquiou Live On The Rocks. This three-week North American tour will see PÓDIUM touch down in French Canada before returning to Mexico where they tour from the Southeastern end upwards into the United States and conclude the run with a handful of shows across Canada. A tour of Europe will follow.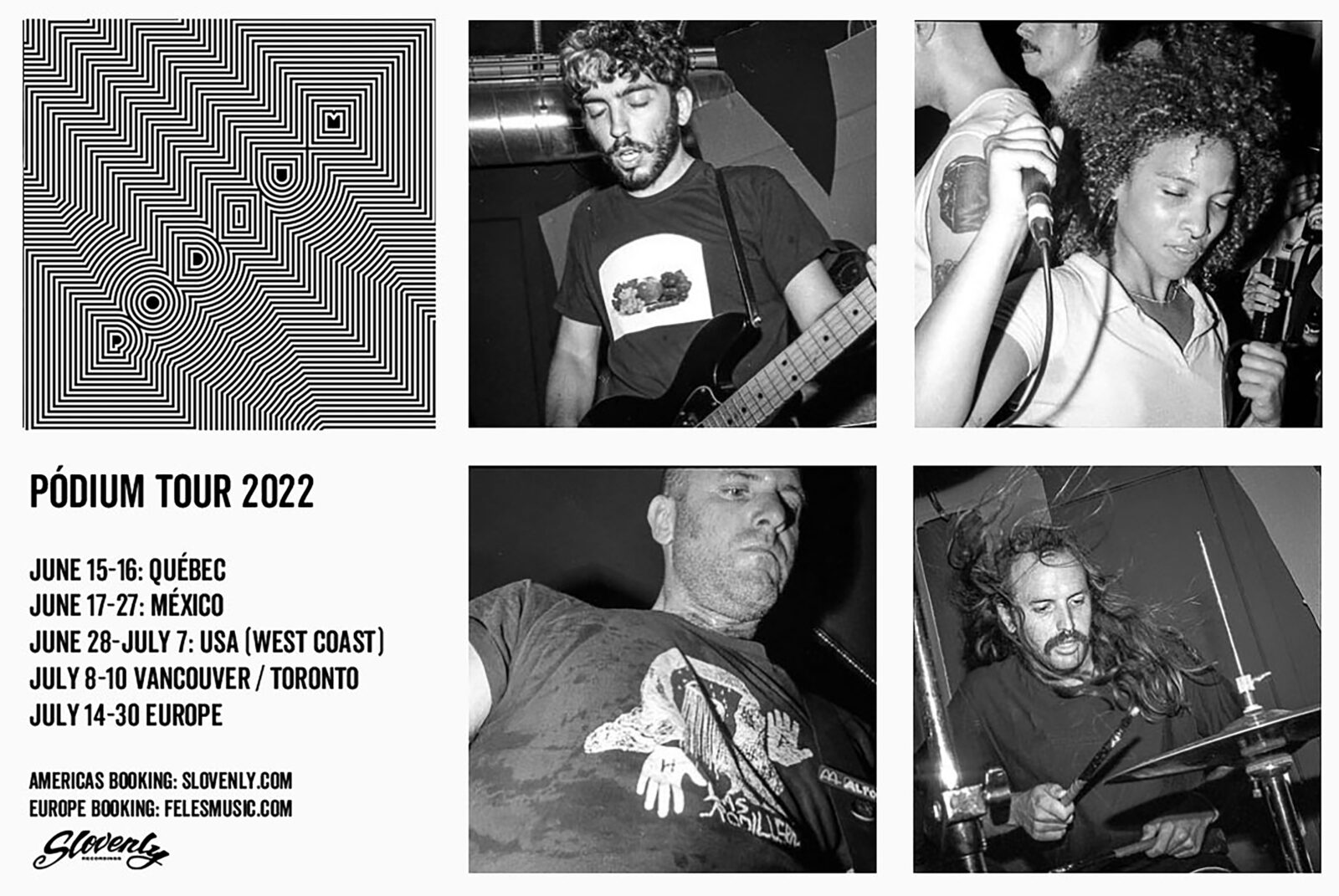 PÓDIUM is comprised of players throughout Valencia's burgeoning punk scene with members from La Plata, Colisión, Paz SS, and Power Balance rounding out the lineup. Their album is available on all digital service providers and vinyl copies can be ordered through Slovenly Recordings.
Slovenly Recordings will do a repress of their debut LP. Conceived by Nick Trampolino, armed with a drum machine and a guitar, this once personal project quickly evolved into a five-piece platoon with the addition of Salva Frasquet on guitar, Ximo Barceló on bass, Miguel J. Carmona on drums, and África Mansaray on vocals. Pulsating with the epic aggression of hardcore, the impersonal and perverse tone of industrial metal, and fully balanced with the liveliness of the authentic surf scene, we'll be so bold as to describe them as a curious mixture of Ministry (circa '89), Man or Astroman? and the goddamn Go-Go's ablaze with the pyromaniacal tendencies of Steve Albini's Shellac. The combination of speed, skill and abrasiveness here converts every track into a 2 minute descent into the kind of hell you've been dying to enter.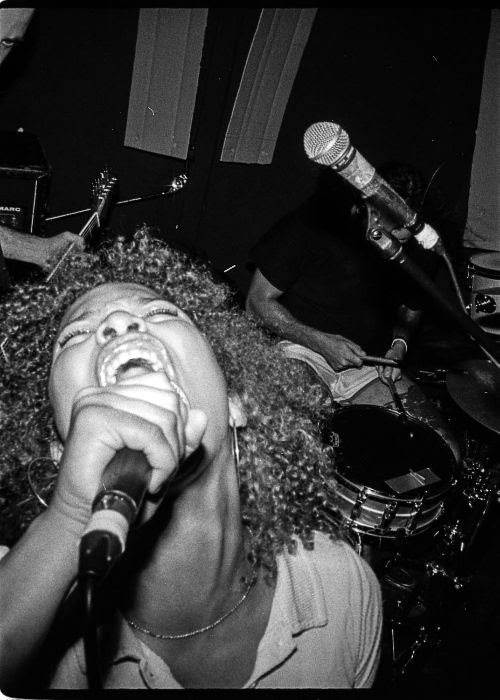 The creative motor of the band is precisely this mixture of hate, anxiety, and fear that we perceive in the pommeling and obsessive riffs that constantly intertwine the guitars and bass. The drums are simple, linear and robotic, having deliberately taken out the dynamic possibilities to guarantee maximum protagonism and criminal coolness.
---
PÓDIUM Instagram / Bandcamp
Slovenly Recordings Official Website / Facebook / Instagram / Twitter / Bandcamp / YouTube / SoundCloud