Mamas Gun | Interview | New Album, 'Cure The Jones'
Out of the turbulence of the last two years comes the fifth album from UK-based soul outfit Mamas Gun – a lush, nuanced and expansively contemporary meditation on a world turned upside down, embedded in the classic soul tradition of Bill Withers and Marvin Gaye.
---
Building on 2018 album 'Golden Days' and the band's status as a world-renowned live act, 11-track opus 'Cure The Jones' represents Mamas Guns' most complete and powerful work to date – a joyous and sophisticated exposition of song-craft, that explores themes of love, loss, life through the most pressing social and political issues of the day.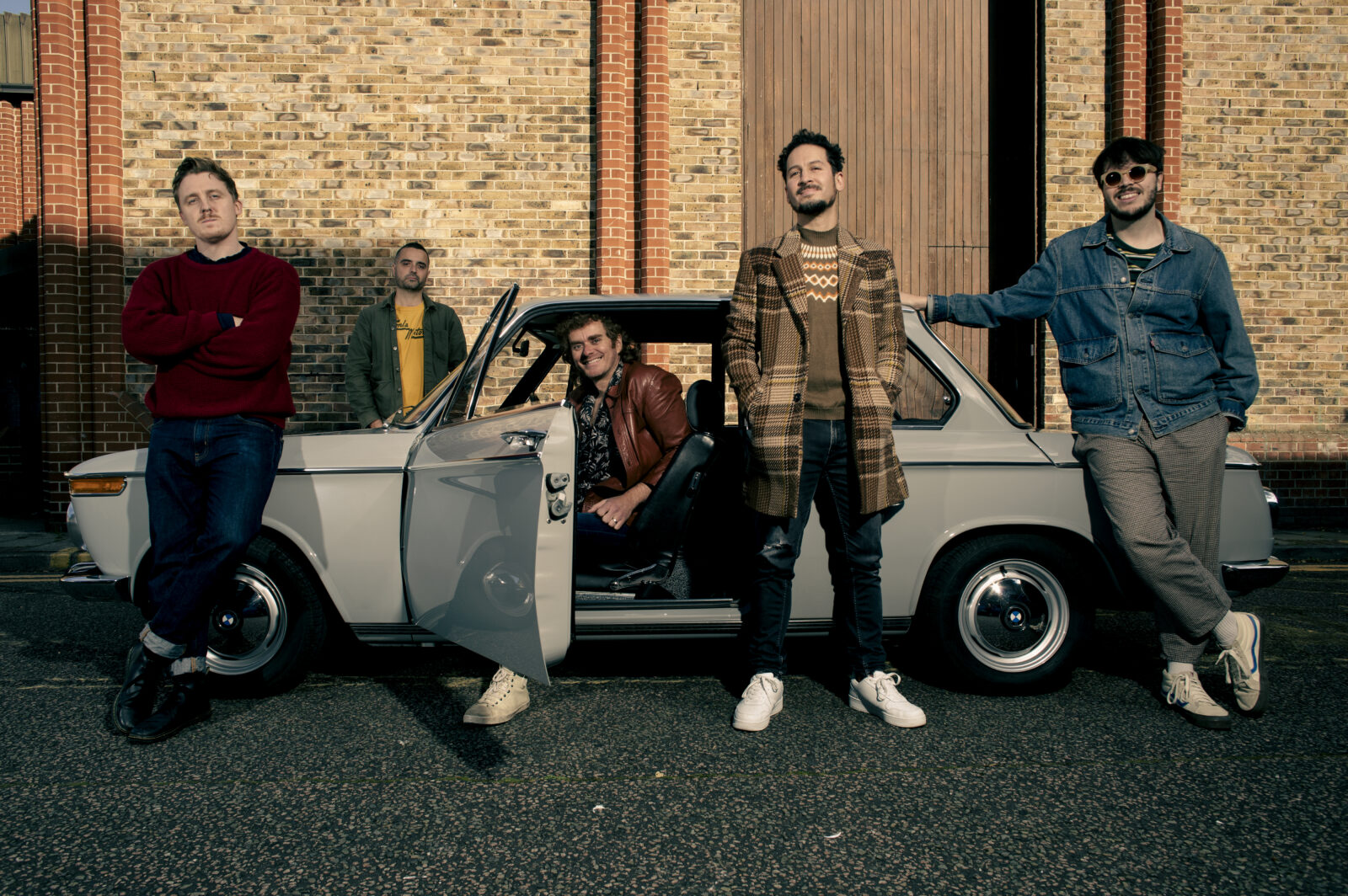 You recently released 'Cure The Jones', what was the recording process for you like?
Andy Platts: Funnily it was both a collective and solitary process. There were three separate instances over the course of the first two lockdowns where restrictions were sufficiently relaxed for us to work on recording music properly, without any compromise. On each of these days the five of us convened at my studio in the Norfolk countryside and recorded straight to 16 track analogue tape. The process was relaxed, confident and creative, with the focus on elevating each song through the best performances and arrangements. Nothing was too fussy, we did maybe 2 or 3 takes of each song and moved on, digitising the analogue tape recordings immediately so that overdubbing and the recording of the vocals could be done quickly and easily. The album was perhaps 80% completed over those three days. From that point I worked largely on my own but with the assistance and creative input of Chris Boot to get things across the finish line. So things like recording and printing vocals, backing vocals, reverbs and delays as well as things like analogue synths. I oversaw the hiring of string players and arrangers and other session players, bringing in things like harp and congas. Due to the restrictions the process kind of defaulted to me producing and bringing the album together, whereas maybe in normal circumstances it might have been more of a group effort. Who knows?
How pleased were you with the sound of the album?
Chris Boot: Extremely proud. This is very much a grass roots thing for us, we are involved in every process, from the songwriting, to the arrangement, the engineering and production then we outsource to our friends and family for the additional work i.e. Pierre Duplan & Shawn Lee on mix duties, Andy's wife Jodie Seymour on artwork. We are very lucky that we all know how to self produce ourselves as musicians and myself and Andy have both engineered and produced records before, so we are comfortable in knowing we can achieve the sounds we want between us. Andy has some fantastic equipment at his studio in Norfolk, which he's collected over the years, which includes various valve pre-amps, a 16track Fostex tape machine, various beautiful instruments and an assortment of crunchy microphones and dusty spring reverbs.
"Love, loss, loneliness, hope, gratitude and aspiration are just some of the themes touched on"
Tell us about the material on it, how long did you work on it?
Andy Platts: The pandemic frames the record but not exclusively so. If you go looking for it you will find obvious and subtle references in the lyrical language to the state of the world during that time. Love, loss, loneliness, hope, gratitude and aspiration are just some of the themes touched on, which all culminate to make a record that sounds wistful and plaintive but at the same time hopeful and uplifting. The language of soul music is very good at bridging those two emotional worlds. 'When You Stole The Sun From The Sky' records the moment of before/after, 'Looking For Moses' looks for answers and a way out, 'Go Through It' speaks to endurance and weathering the storm….it's all there. I spent about a year writing the songs for it. As mentioned there were three days of band recording but there followed a period of around three months of just slowly getting all the vocals done and the magic dust on top. Mixing took around a week – courtesy of the "French Monkey Wrench" Pierre Duplan.
Can you share some further details on how your latest album was recorded?
Chris Boot: Andy took full advantage of the pandemic and the new found spare time he had, and wrote the majority of the record, with 'Reconsider' being the exception, as that was written and recorded during the 'Golden Days' sessions. We got together for a total of three periods as a band in the pandemic, the first being before lateral flow tests were readily available and we each had to spend £120 getting a lateral flow test from a chemist to make it happen. In these three sessions we recorded the entirety of the rhythm tracks for the album, drums, bass, guitars and keys all went down at the same time to tape then additional layers and vocals were tracked afterwards.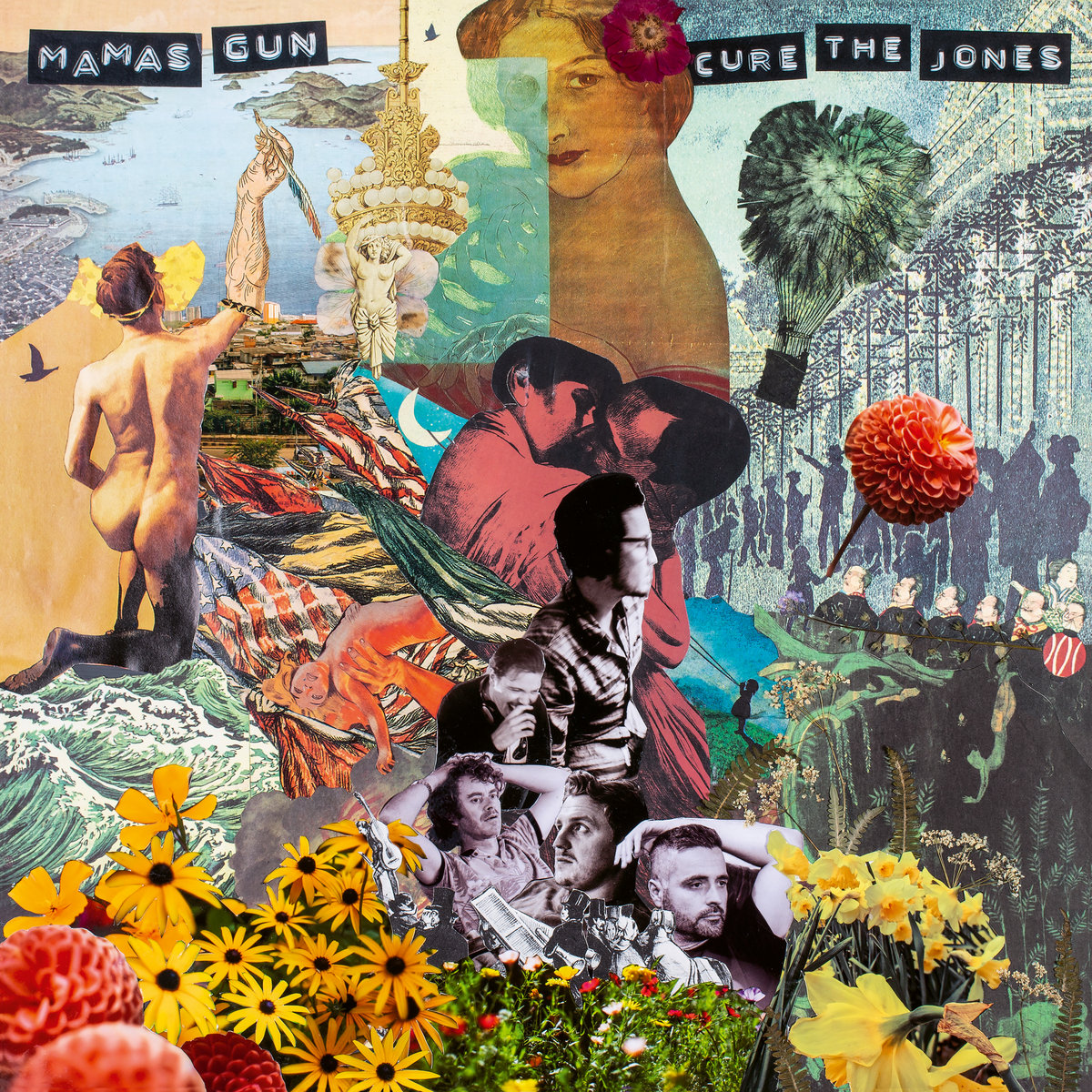 How would you compare it to your previous albums and what makes it different?
Andy Platts: 'Golden Days' was the sound of a band taking a fearless step in a certain direction. With fearlessness comes uncertainty and a certain frisson. With 'Cure The Jones' the feeling is more of assuredness, confidence and consolidation and a desire to dig deeper, to imbue even more emotion and resonance and to up the quality.
Are you planning to go on tour?
Chris Boot: We are touring at the moment, yes. We just got back from a couple dates in Spain, we're headed to Italy for the first time this weekend to play at Blue Note Milano, then we have various other dates throughout the year around Europe and in the US, which will be another first for us. The shows haven't been finalized for that tour yet but we're all looking forward to it. [Interview was conducted May 12, 2022]
What are some bands/musicians that have a big influence on you?
Andy Platts: That's a question with endless answers but maybe to focus it with regards to this album: Marvin Gaye, Shuggie Otis, Holy Hive, Orchid Mantis, Scott Walker, Sharon Jones, Lewis Taylor, Andrew Warts And The Gospel Storytellers, Lonnie Smith, Pastor T.L Barrett, Gil Scott-Heron … it goes on and on.
Are any of you involved in any other bands or do you have any active side-projects going on at this point?
Chris Boot: We all do other things, yes, unfortunately not enough people know about Mamas Gun yet for it to be a sole income for us all but I record and play live with artists Scrimshire, Lone, and occasionally Nilüfer Yanya. Andy plays with his other band Young Gun Silver Fox, Cam plays with his band Vels Trio & Puma Blue and Dave & Terry both tour with pop legend Lisa Stansfield.
Let's end this interview with some of your favourite albums. Have you found something new lately you would like to recommend to our readers?
Chris Boot and Andy Platts: Andy got most bases covered here in the things that inspire us but I've recently stumbled across Coastal County and their self-titled 2019 album of the same name, which I adore. It's got all of the aspects of European library music that I love, along with some psychedelic funk and soul flavours. I also love the work of Swedish producer Sven Wunder, and other bits that musicians Daniel Ögren and Christopher Cantillo are involved with.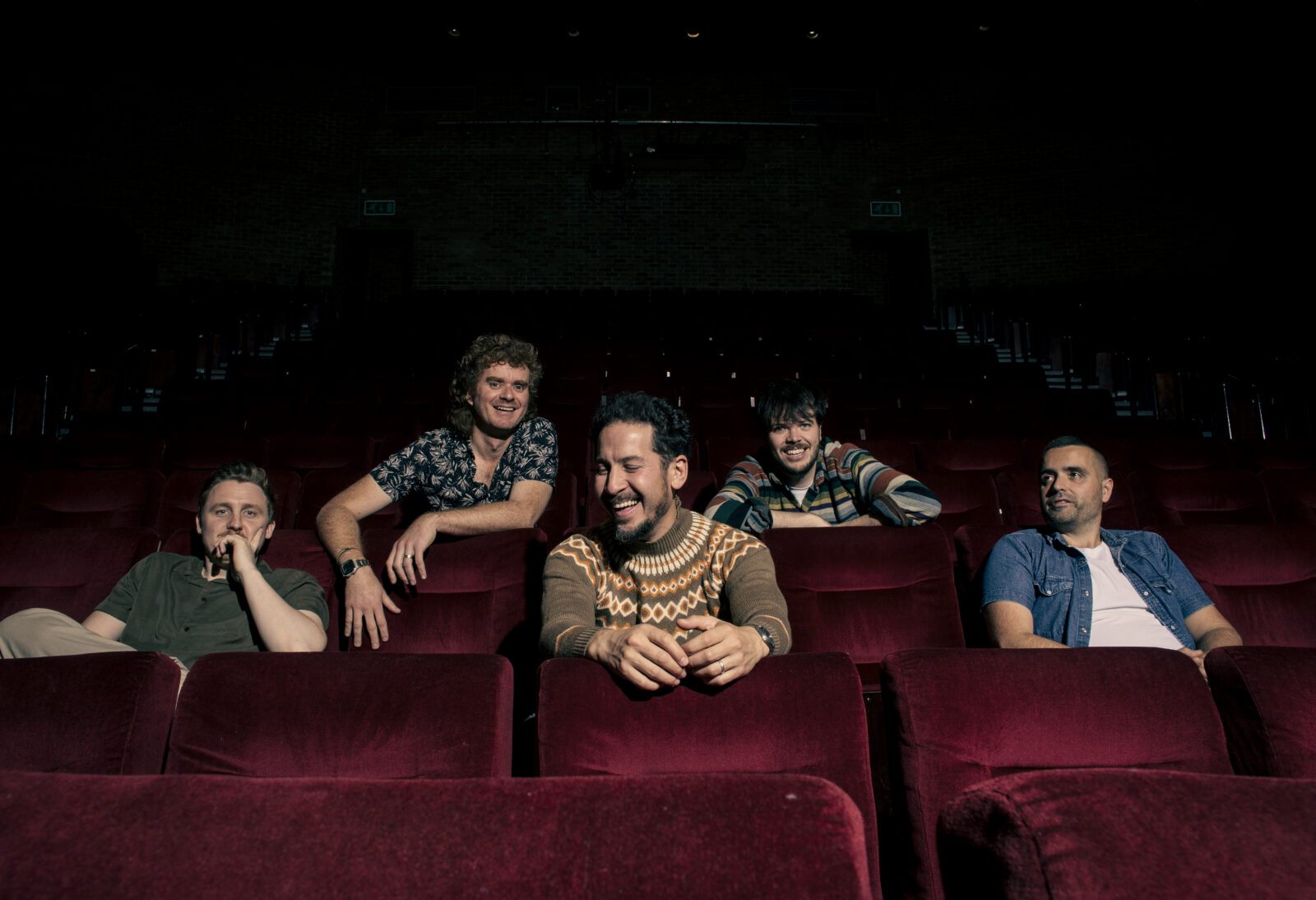 Thank you. Last word is yours.
Chris Boot and Andy Platts: Keep music real. Keep music LIVE. Go to shows, go to your local record store.
Klemen Breznikar
---
Headline photo: Richard Eccleston
Mamas Gun Official Website / Facebook / Instagram / Twitter / Bandcamp / YouTube
Légère Recordings Facebook / Instagram / Twitter / Bandcamp / YouTube