'Kemana' by Serena Ferrara & Simone Mor | Interview
The project 'Kemana' was born from the meeting of Serena Ferrara, a jazz singer with Sicilian origins, with the guitarist Simone Mor, a flamenco​ ​multi-instrumentalist who's always on the road.
---
The sound of this project doesn't have a defined place. It comes from the desire for a harmonic encounter between distant cultures, and from the curiosity to see "where is it going". A trip that leads to exploring a soundscape beyond frontiers, to meet its extraordinary characters and to be guided through their stories.​ ​We start in the North, the Zenit, where a voice takes us to discover the hidden treasure in Dimokransa, a re-adaptation of a song by Mayra Andrade (the only cover of the album). We head towards Timur, the East, where the colors of India blend with the Flamenco and Salsa rhythms of Mulai.​ ​We taste a poem by Quintana from a sweet Brazilian song (​'​Dia a Dia​'​) and we reach Sicily at sunset, when Sun and Moon meet (​'​Portami la Luna​'​). The cello solo takes us West, Barat, introducing a Balinese ceremony among the interlocking hits of its gongs (​'​Bali Light​'​). From a star of Cape Verde who narrates herself A Pedi Nudi on a stage in Sicilian dialect, we finally end up in the South, Nadir, in Cameroon listening to the stories of its magical ancestor (​'​Dimbambé​'​).
All the songs of this album feature the Italian-Brazilian cellist Daniela Savoldi (Muse, Le Luci Della Centrale Elettrica, Paola Turci, Lorenzo Monguzzi, Dente, Calibro 35, Meg) and the percussionist Luca Canali (Roy Paci, Fiorella Mannoia, Mauro Pagani, Gilson Silveira, Ana Flora, Mitoka Samba, Billy Cobham).​ ​Other great guests took part in the recording, such as the talented Indian musician Varijashree Venugopal (Bobby McFerrin, Victor Wooten among her main collaborations), the bassist Nicola "Faso" Fasani (Elio e le Storie Tese), the Senegalese percussionist Dudù Kouate (Art Ensemble of Chicago) and the flutist Carlo Nicita. The album was recorded at il T.U.P. studio, Brescia, by Lorenzo Caperchi, mixed and mastered by producer Max Costa.
"In jazz I find a freedom that no other type of genre has"
Serena, how did you first get interested in singing and what in particular did you find in jazz that you liked?
Serena Ferrara: They told me I sang my first song ('Bout a Monkey') when I was two years old. My father has always played (not professionally, but he would have wanted), so I grew up with this passion, but I started my music studies only when I was 15. In jazz I find a freedom that no other type of genre has. Particularly I love what concerns the improvisational process.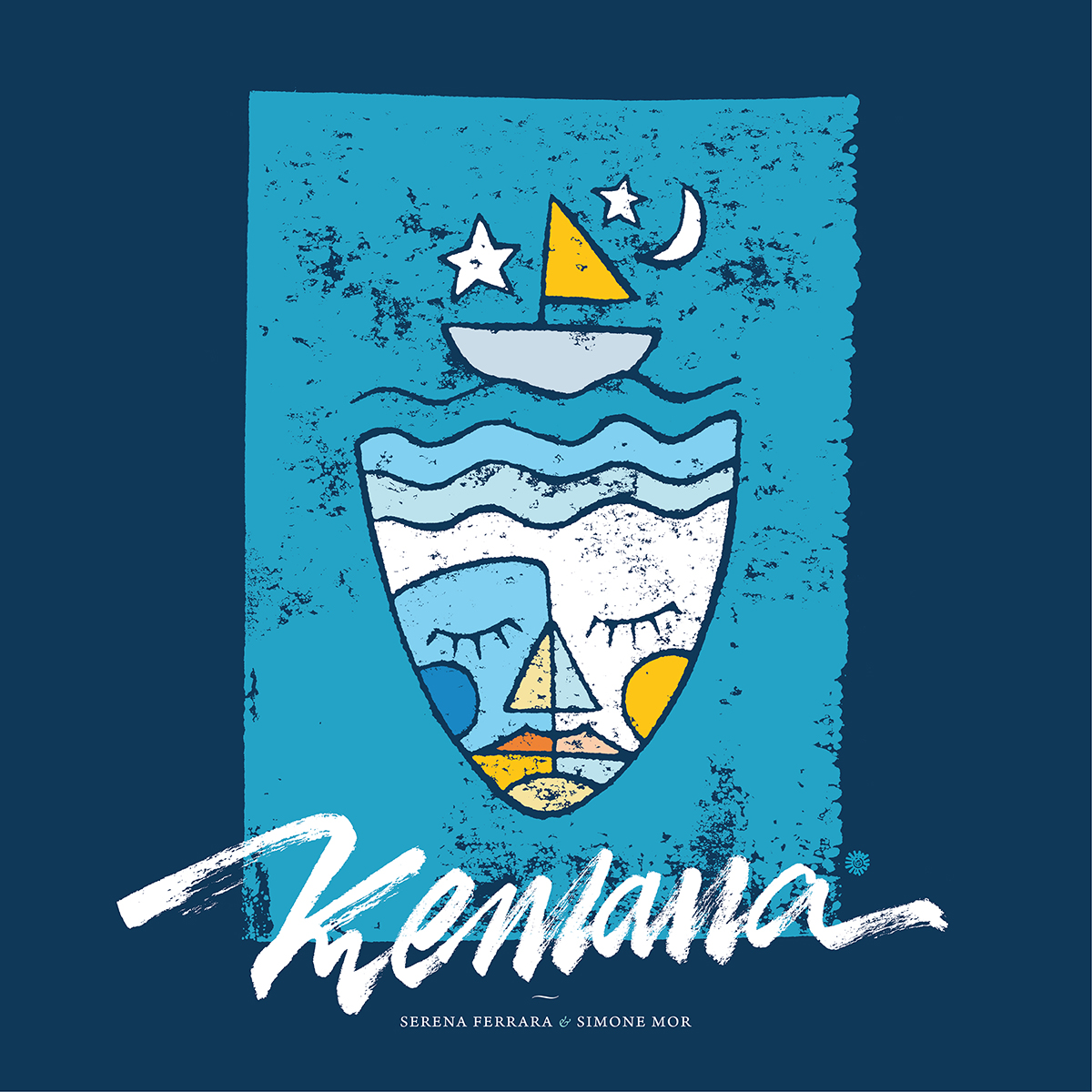 'Kemana' is a project that originates from the meeting with guitarist Simone Mor, how did that come about?
We met in 2015 at an overtone singing workshop with Trang Quang Hai. Simone's life and music approach made me curious and we started meeting for some jam session. That's where some songs are born.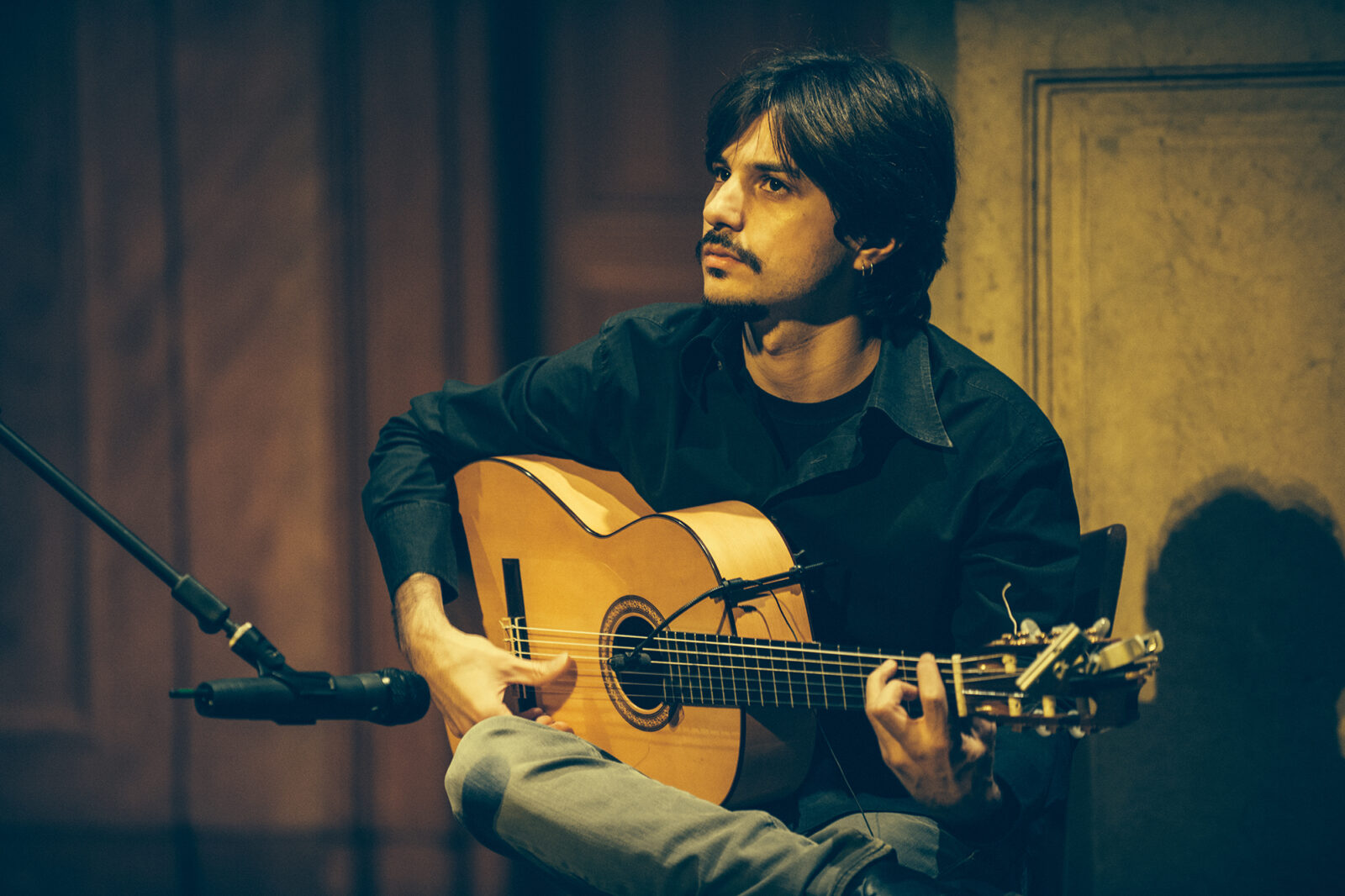 "We stay curious"
Kemana in Indonesian means, "where are you going", so tell me where are you going music-wise?
We like to be described with an open question, 'cause the sound of this project doesn't have a defined place but it comes from the desire for an encounter between distant cultures. We stay curious to see "where is it taking us". I hope it will let us travel as much as possible.
Your music is based around different influences that make the soundscapes for the stories you're delivering. What's the usual process behind the songwriting for you?
I think it's the subject of the story itself. When I have it, it can be manifested through lyrics, or a melody or some chords.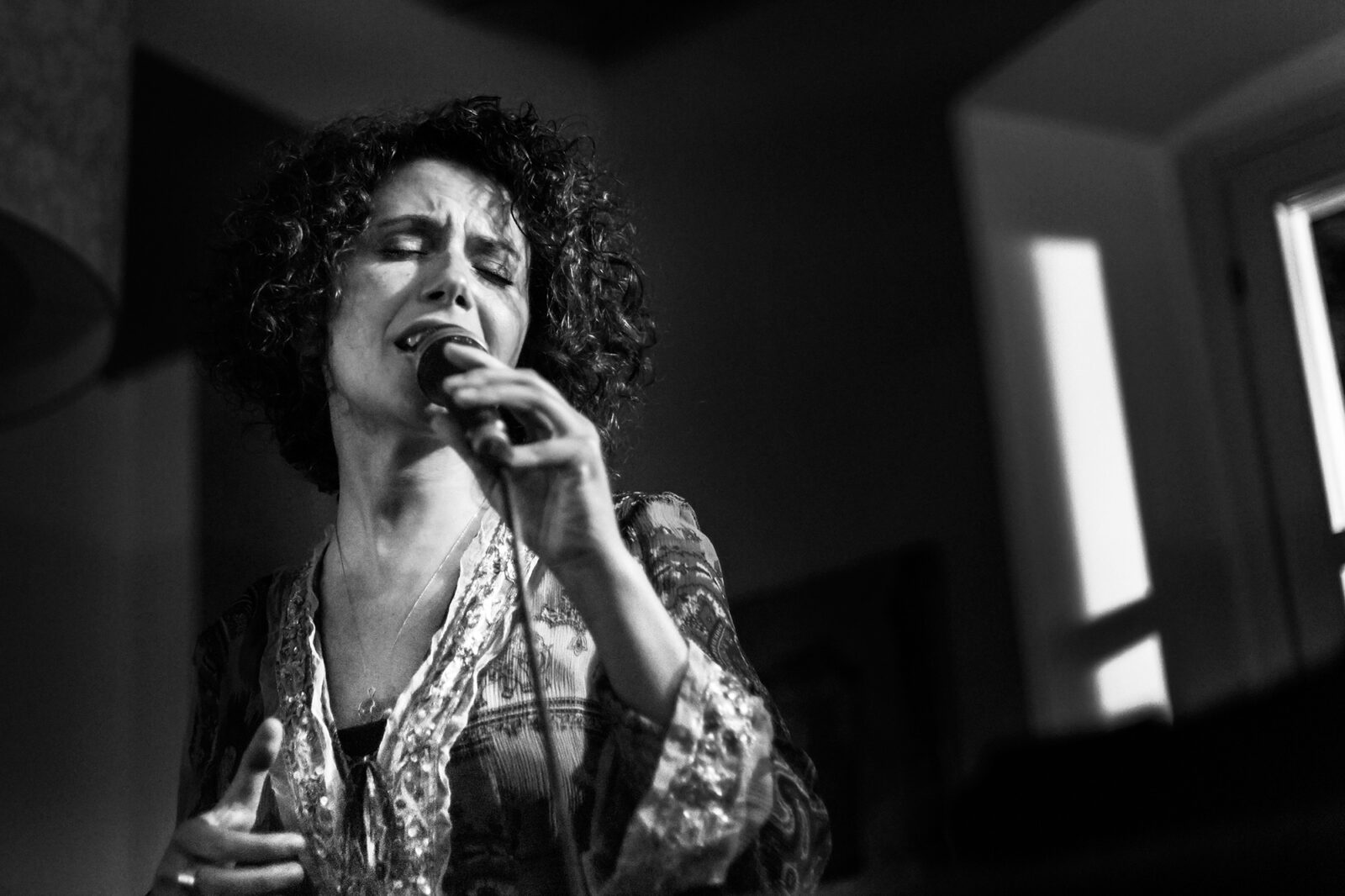 Would you like to share some further details how the album was recorded and the musicians that appeared on the recording?
Me and the principal trio of musicians recorded all together for two days at the T.U.P., a beautiful and historic studio in Brescia. Then I recorded my official voices in Lecco at the HD Studio and we mixed in Mantova, at Max Costa' house (he's a big Italian producer). We rode around Lombardy. Then the guests recorded. Dudù Kouate had already played with us during some live shows, he's magic! Varijashree Venugopal is an extraordinary new talent (not surprising that she has already had many important collaborations), Faso is an electric bass legend, and Carlo Nicita is a dear friend. I have been playing in an orchestra with him for many years. So I'm very happy to have shared with all of them my music!
Are you planning to play some dates in the near future?
Yes, we are trying to organize a little tour.
You collaborated with so many incredible musicians, would it be possible for you to choose a few collaborations that still warm your heart?
I think it's the one with Franco Cerri. He passed away some months ago, at the age of 95. He was a real gentleman of jazz music and a legend. He had played with Billie Holiday and Chet Baker.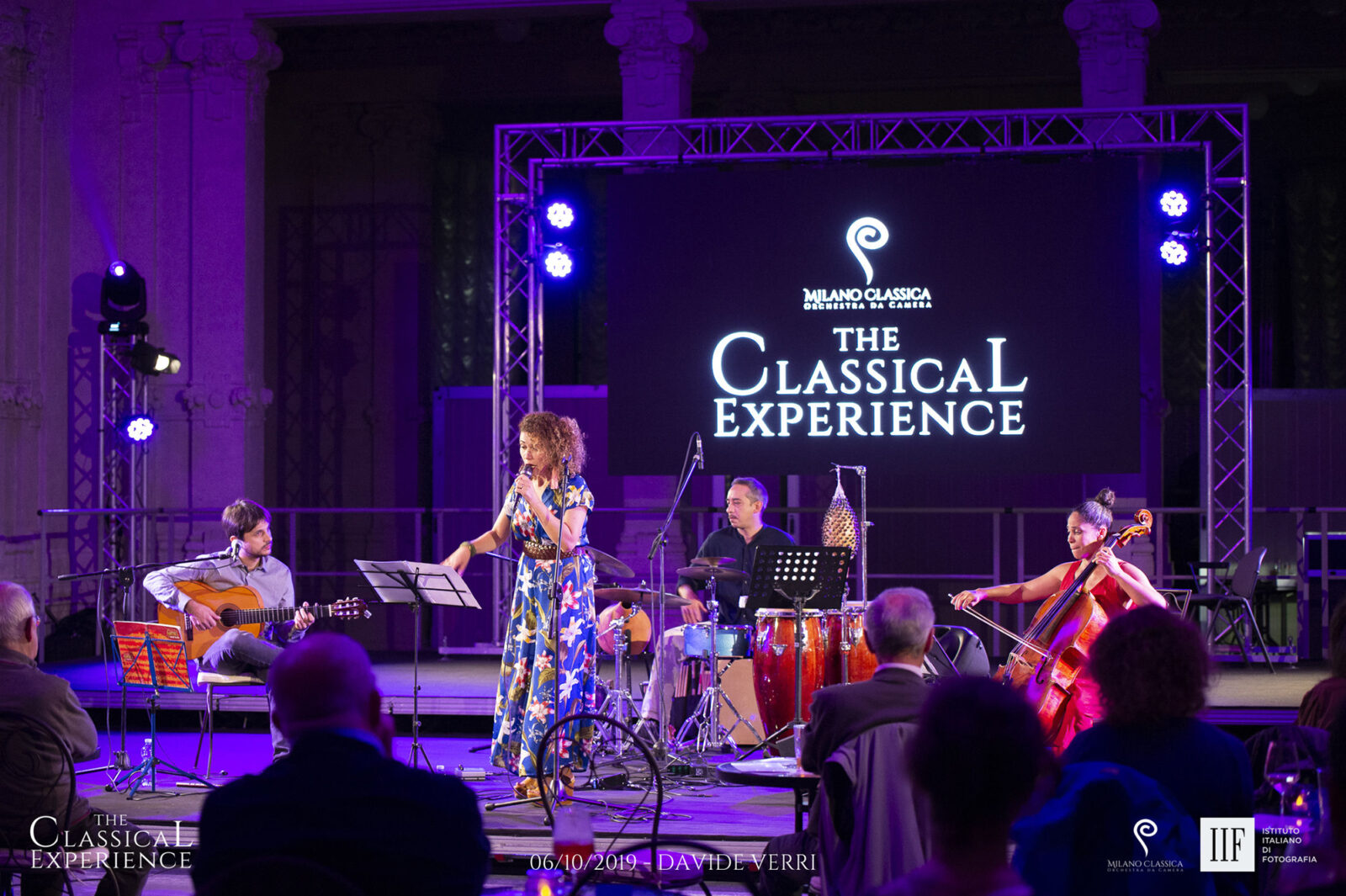 Thank you. Last word is yours.
Thank you so much! Hope music will make us meet somewhere in the world.
Klemen Breznikar
---
Serena Ferrara Facebook / Instagram / YouTube
Simone Mor Facebook / Instagram / YouTube