Judas Priest | Interview | Al Atkins
Al Atkins was the founding member and frontman of Judas Priest from its formation in 1969 until 1973.
---
Atkins was already active in several other bands that we will discuss in the following article. His career is still active and is currently working on a new AMP album.
How was it to grow up in West Bromwich and what was the scene like when you started your first band called The Medallions? 
Al Atkins: We are now going right back to my roots in the early 60's which was an amazing time with The Beatles and The Rolling Stones setting the scene for British pop music explosion. I think every kid wanted to take up music, me included. I started out in '63 as a drummer / singer just messing about with other musicians learning the ropes. One kid was guitarist Bruno Stapenhill who could play most of The Shadows instrumentals and was way ahead of the rest of the pack so I teamed up with him and two more young musicians and formed 'The Medallions'. We looked smart all dressed the same in our grey trousers and blue jackets and started playing live gigs locally anywhere where they would book us, pubs, weddings and clubs mainly.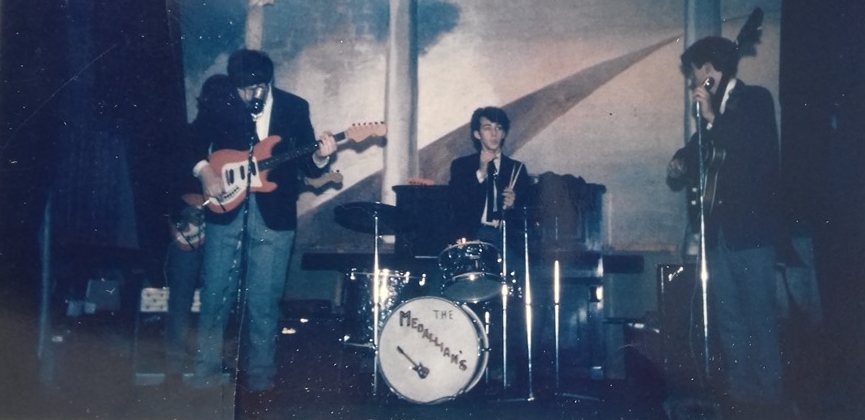 The UK had some many incredible bands coming from every corner. Were you inspired by the heavier groups like The Who?
Yes, for sure. They were a big influence.
How did The Reaction start? Was this just a new thing for your previous band? Did you play any local clubs? What was your repertoire? 
When The Medallions split up Bruno and I hired a guitarist named Albert Hinton and Bruno swapped over to bass and we called ourselves The Reaction. We were a good little three piece playing songs by The Small Faces and The Who and continued our learning process of live gigging anywhere we could play.
Around that period of time a lot of so-called progressive rock was happening and I'm sure that influenced you to start The Bitta Sweet'. Did you have your own material?
After a year or more we teamed up with two more local players with myself now moving over to concentrate more on my vocals and changed our name to The Bitta Sweet'. For the first time we started to sound more professional and got ourselves a manager Ken Ford who took us from the small clubs and pubs to the bigger stages like The Plaza ballrooms, The Ritz, The Silver Blades and Adelphi Ballroom playing alongside Elton John, Rod Stewart, David Bowie, Cat Stevens and Robert Plant all before they became mega famous. Bruno now started to teach me a few chords on guitar only. I wanted to go into songwriting too, one of our first songs we wrote was called 'Sugar Tree Park' and was very commercial sounding but we never got to record it. This band split up just after Albert went to live in Australia and Bruno and myself now started to listen to more progressive bands after watching Pink Floyd and Cream playing live and this is where our destiny lay.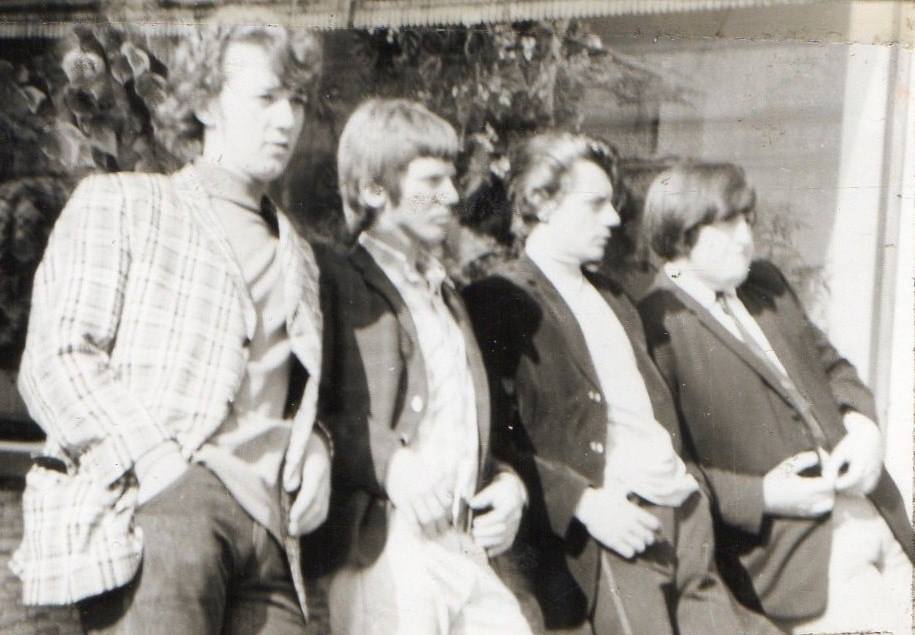 What about groups like Sugarstack? There's so little known about it…
Our next band was Sugarstack with Bruno and myself joining up with three other local musicians and we made a great noise with Mick Reeves who had a double neck Gibson, drummer John Partridge who had a double bass drum kit and guitarist Jeff Furvival and all of them could sing too and now we started playing further afield and getting away from the Birmingham scene flying up and down the motorways of England. We had a mixed bag of songs but Bruno, drummer John and myself wanted to lean towards the heavier side of blues / rock and we eventually split up.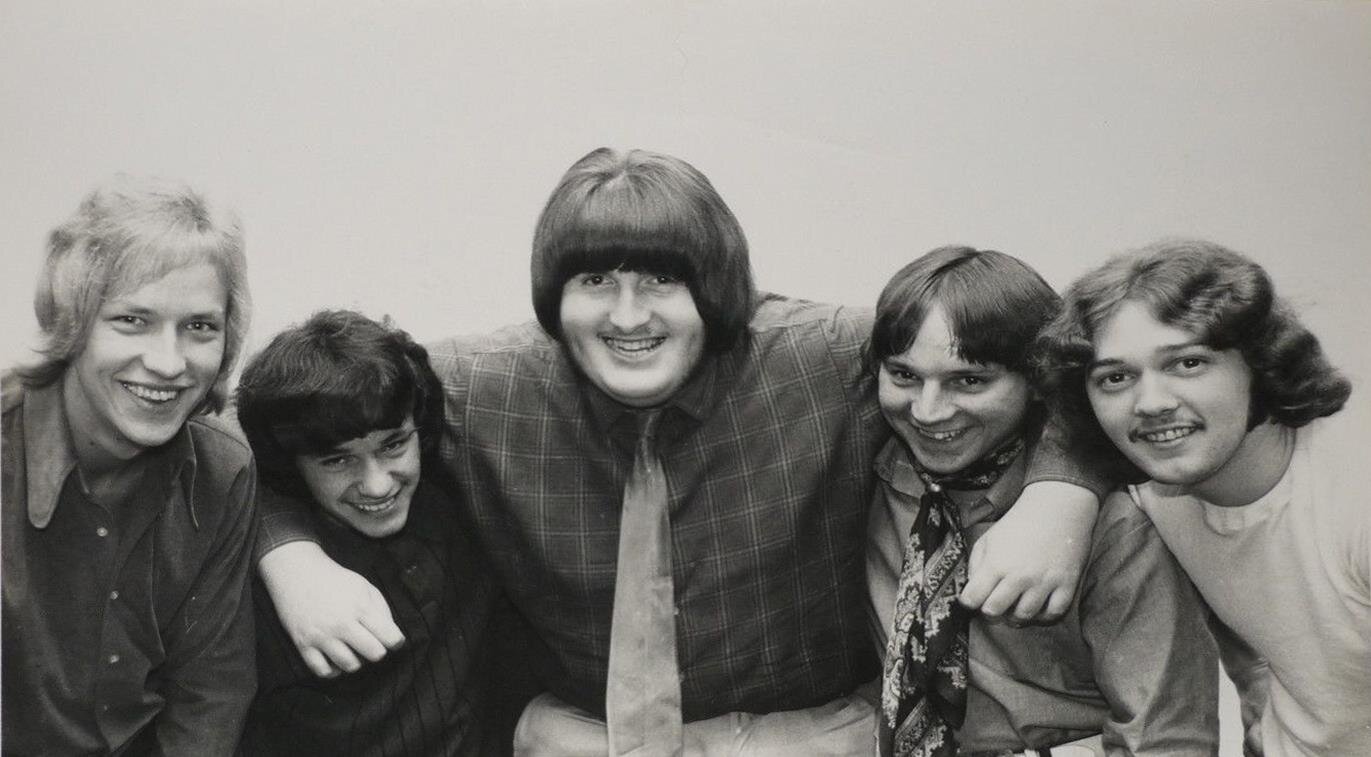 Can you elaborate on the formation of Jug Blues Band, which eventually led to the first formation of Judas Priest?
My next short lived band was The Jug Blues Band and the name was given to us by the Anderson agency who we now worked for. I wanted to call the band "Chapters of Life" but they said no. The band was Bruno, guitarist Barry Civil and brothers Jim (drums) and John Perry on guitar. One of the last gigs we played at was at the Civic Hall, Wolverhampton with Spooky Tooth, Slade and Evolution and after the show I was approached by brilliant guitarist Adrian Ingram from Evolution asking me to join them. I was told that they were going to record an album and tour Morocco and I thought this sounds too good to turn down so I said yes. Their manager was Black Sabbath's manager who was Jim Simpson and having my first meeting with him we didn't see eye to eye so I told him to stick it.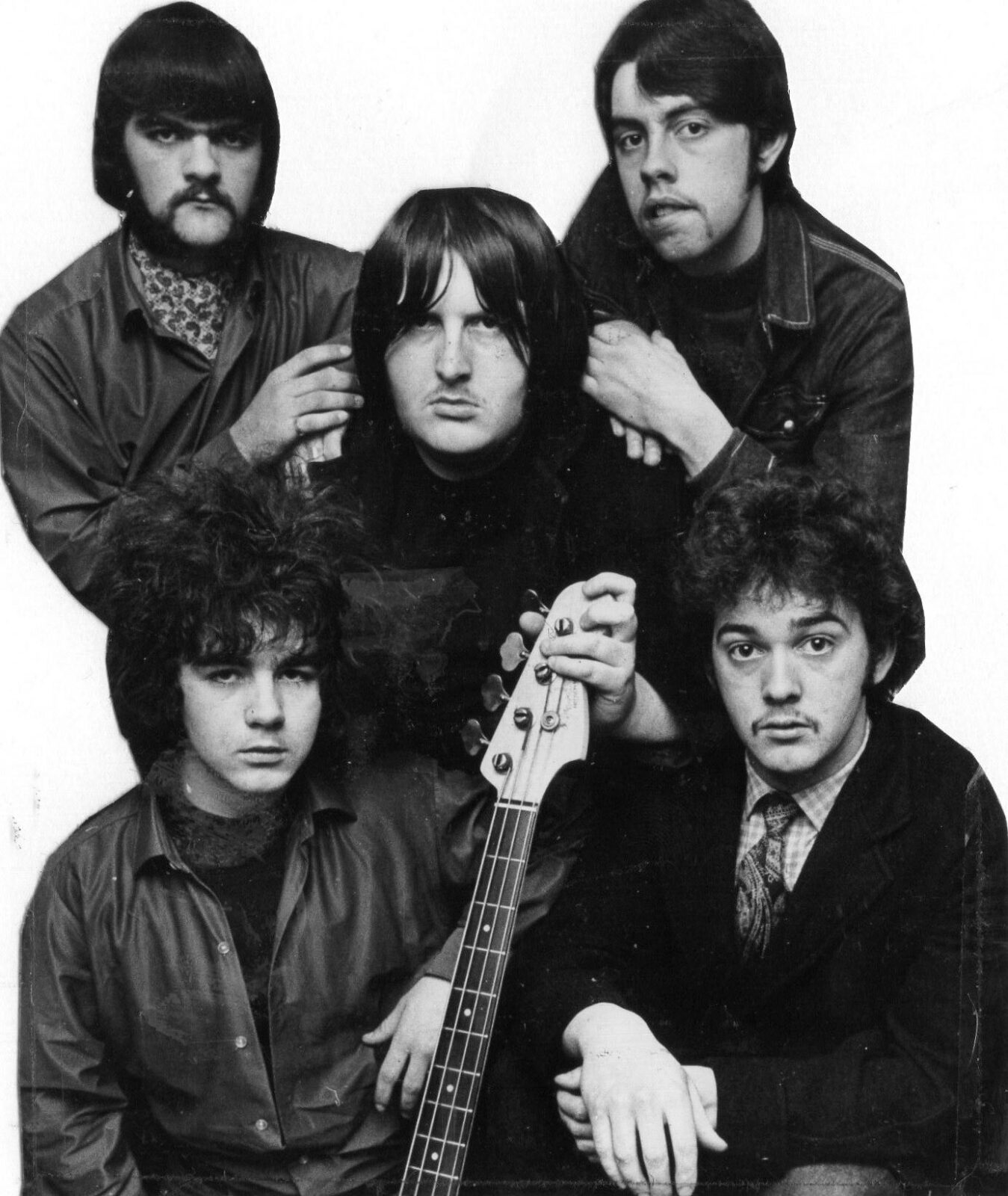 It was now 1969 and so much had happened over the last 5 years with one band and another and I was getting desperate to make the big time so I went to London to audition for The Bee Gees after one of the brothers left to go solo. I had sent some of my songs off to the Robert Stigwood Agency for publishing and they told me about the audition so I thought why not? After getting there and waiting in a line of wannabes outside this London Theatre we were told it was cancelled and the brother had rejoined the band so I went and stayed at my sister's in Chatham for a few months. After I came home I was asked to join The Bakerloo Blues Line which I did but I fell out with their manager Jim Simpson again so I thought bugger this lets form another band and called up Bruno, guitarist John Perry from Jug band and drummer John Partridge from Sugarstack and formed "Judas Priest".
What inspired you to record your first demo song, 'Good Time Woman'?
Our new manager Alan Eade from Ace management paid for us to go into the studio's and suggested that I write and record a commercial song to help us get a deal a bit easier and I wrote 'Good Time Woman'. We now had changed our guitarist to Ernie Chataway after young John Perry committed suicide. Alan's idea worked and we had interest from a few record companies who wanted to see us play live.
How did you get signed with Immediate Records?
One of the record companies interested in us was London company Immediate Records ran by Andrew Loog Oldham who was the man who discovered The Rolling Stones and was once press officer for The Beatles and they had some of my favourite artists on their label like The Small Faces and Chris Farlow and after seeing us live gave us a three year record deal. Alan threw a champagne party at his house and we set off on a tour of Scotland. Our drummer pulled out of this first tour so I took my past old drum skills and played and sang and we went out with a three piece. On returning we fired our drummer and heard the bad news that our record company had gone bust and Bruno now had been offered a job touring abroad and we disbanded. I later reformed Judas Priest with a different line up which included K. K. Downing on guitar, John Ellis drums and Ian Hill on bass … it was now 1970.
How much original material did you have by that time and did you perform any cover tunes at the gigs?
We played mainly covers when we first started out but I wanted to write my own material so started adding my songs to the set list.
What were some of the venues you played and do you remember the band's gear?
Mainly small clubs and we used Marshall and Park stacks and Marshall PA amp and anything else we could get our hands on as long as it was loud … Has we got bigger the venues got bigger and we were now playing halls and theatres alongside top acts of that time like Thin Lizzy, Supertramp, Gary Moore, Status Quo, Budgie, Slade and Spirit to name just a few and we played over 150 gigs in 1972 … and now hiring large Wem pa systems.
What do you recall from recording 'Mind Conception' and 'Holy is the Man'? How did you usually approach songwriting?
These were two of my songs which we first recorded and sounded pretty dire for our first offering and we never played them live. Later on I wrote all of our songs with the help of K. K. Downing and some ended up on the first albums like 'Winter', 'Caviar and Meths', 'Dreamer Deceiver', 'Never Satisfied' and 'Victim of Changes', the latter was originally called 'Whiskey Woman'.
The lineup of the early Judas Priest was constantly changing. Would you be able to chronologically name the names that were part of the group?
69/70 Al Atkins, Bruno Stapenhill, John Partridge, Ernie Chataway
70/71 Al Atkins, Ian Hill, K K Downing, John Ellis
71/72 Al Atkins, Ian Hill, K K Downing, John Ellis, and Alan Moore
72/73 Al Atkins, Ian Hill, K K Downing, John Ellis, and Chris 'Congo' Campbell
Is there any unreleased material left?
One song has just turned up of mine called 'Morpheus' which is a live one from when we played the Hippodrome, Birmingham in 1973, again it sounds pretty dire and was probably recorded on a cassette player.
How do you look upon the fact that after your departure your songs lived on within the band?
I left Judas Priest in May 1973 to spend more time with my family. I was the only one married with a small daughter Sharon and the band continued with Rob Halford taking my place … They recorded their first album in '74 called 'Rocka Rolla' with new recruit Glenn Tipton joining them turning them into a twin axe guitar band for the first time and it worked brilliantly … They recorded three of my old songs 'Winter', 'Caviar and Meths' and 'Never Satisfied'. Their next album released in '75 which is one of my favorites by them called 'Sad Wings of Destiny' they recorded two more co-written songs of mine 'Dreamer Deceiver' and 'Victim of Changes', the later becoming a metal anthem. No one knew how big the band would get by now but they were soon signing to CBS and heading off to the States and I feel proud that I helped in a small way at the beginnings of the band and my old songs live on with them.
What can you say about your later involvement with Lion? What can you say about the material you played and where all you play the shows?
After a few months working 9 to 5 I was getting bored and needed music therapy and by chance my old mate Bruno asked me if I was interested in joining his new band and I said yes straight away. The band was Bruno, Jim Perry (drums) Harry Tonks (guitar) and myself on vocals and I suggested we call the band Lion and we decided to be more of a jazz/rock style band and I purchased some black Natal conga drums and we started rehearsing and got signed up to Fewtrall / Tully agency in Birmingham. Eddie owned lots of clubs so we weren't short of work and we also went into the studio's and recorded our first song called 'Reminiscence Part 1 and 2' and it sounded bloody good. I don't think the audience appreciated us though with this style of music and we died on our arse one night opening for The Heavy Metal Kids at Birmingham Town Hall. We soon realized we were trying to be a bit too clever for the audience and needed to get back to the basics of rock and roll and after our drummer Jim left we replaced him with Pete Boot from Welsh band Budgie and out went my conga drums and replaced them with more speakers. We recorded just the one single called 'Journey' and 'On The Wheel' which we recorded at 'Gentle Giants Petal Studio's' up in Leeds and things were looking good but along came the punk explosion and that's all every talked about and although we rode the storm we never got the recognition I thought we deserved and around '78 we disbanded. If only we would have stuck it out a bit more but no one knew that the NWOBHM was just around the corner. Big Mick Hughes, our sound engineer, went on to join a young USA band called Metallica and is still with them today.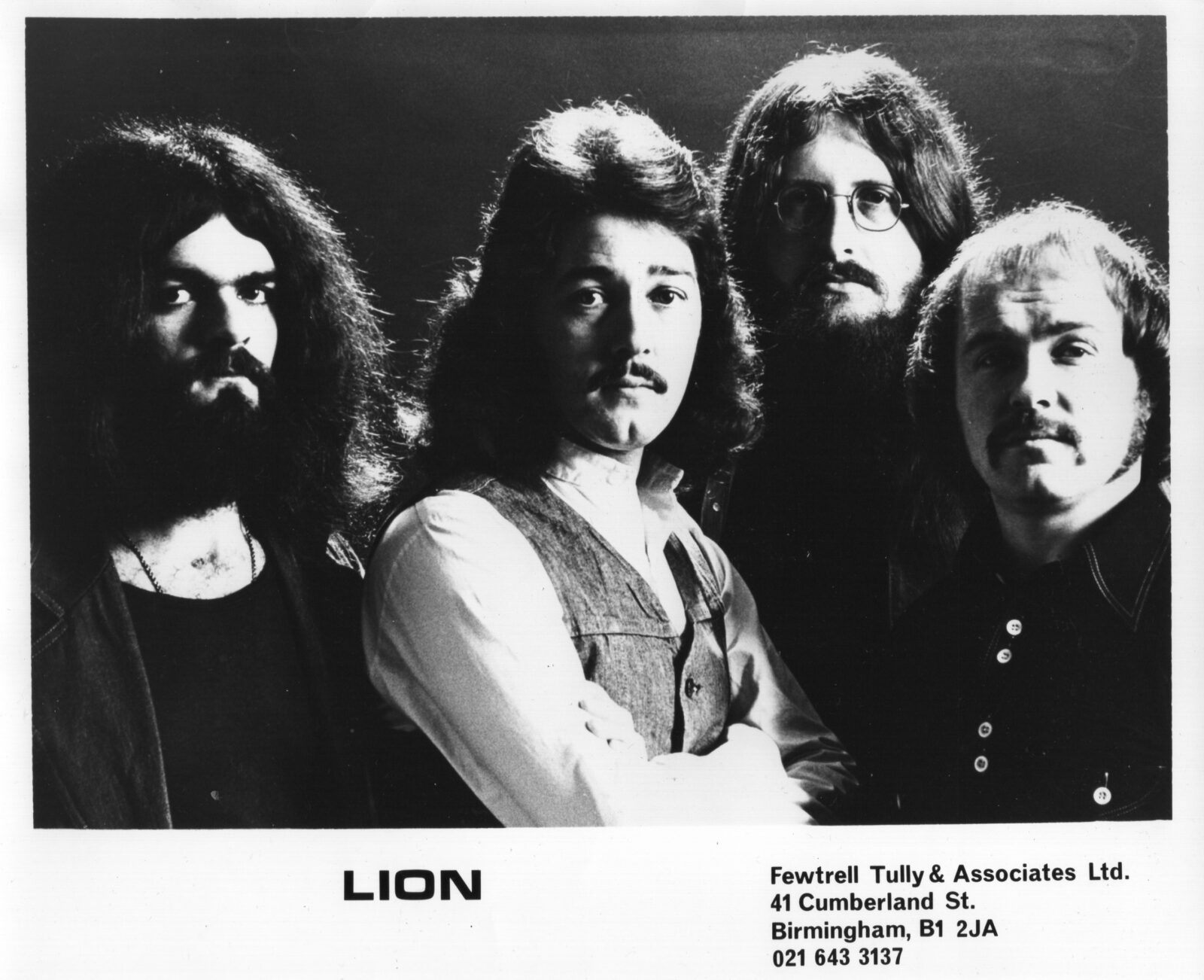 Looking back, what was the highlight of your time in the band? Which songs are you most proud of? Where and when was your most memorable gig?
I think playing alongside Thin Lizzy at Stafford Hall was a highlight and memorable gig for me and I followed the late Phil Lynott in his musical career after this gig. He was an amazing artist. It has to be 'Victim of Changes' which I'm most proud of.
You've been in the music business for many years. What can you tell me about the start of your solo career that produced a ton of great albums.
Around 1987 and going through a divorce I bought my own house and built a studio and started getting back to my songwriting again and with the help of a few friends and musicians started to record some demo's. Within a year I recorded my first solo album which was released in 1990 on a German label which was a division of World Wide Records.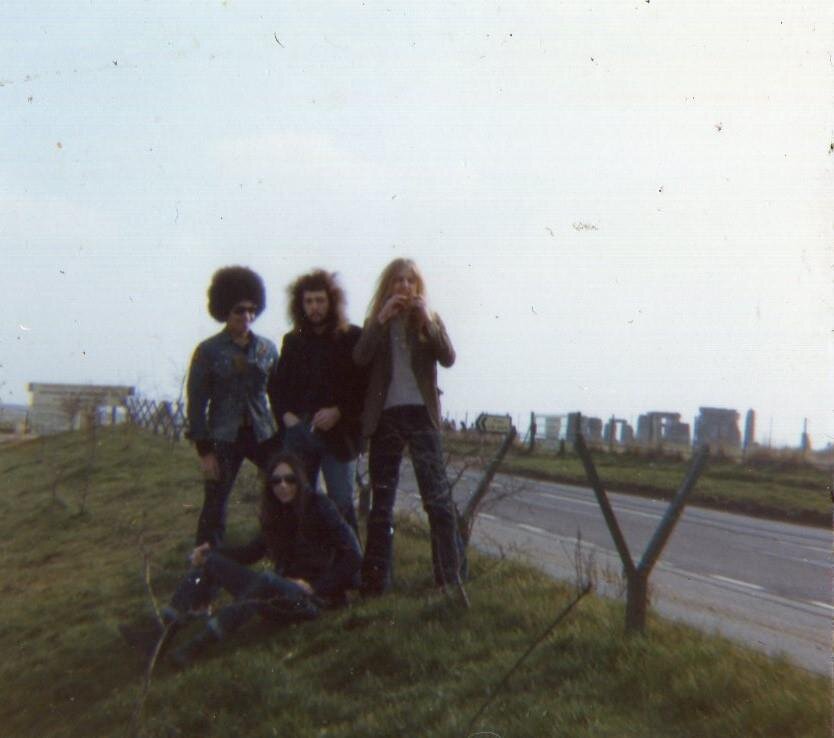 What is your creative process like when it comes to solo work?
I usually start with the lyrics to my songs and also write a lot of poetry.
What do you recall from working on 'Judgement Day'?
This was my first offering and it was recorded in a back street studio called Outlaw and run by Phil Savage. It was used by lots of bands from in and around Birmingham like Black Sabbath and Judas Priest to name a few. As I had been writing all my demo songs on acoustic guitar I decided to keep it that way on the album so this was a new thing for me and I enjoyed playing guitar on my first two solo albums. These albums featured a young up and coming writer / guitarist named Paul May and we have remained friends to this day.
'Victim of Changes' showcased how Judas Priest would sound if you would stay in the band, do you agree?
Song wise maybe … There was also Holy Rage. Before Holy Rage I played gigs like touring across America with Dennis Stratton (Iron Maiden) and then I formed The Al Atkins Band after recording a bunch of solo albums I thought why not but I wanted a cool name for the band and eventually came up with 'Holy Rage' and we recorded just the one album. We played some memorable gigs with Diamond Head and Skid Row and also went back to America playing in Hollywood.
You're still very active and are collaborating with Paul May. What's the dynamic between you?
After about four years of Holy Rage I decided to quit and teamed up with Paul when he asked me to sing a couple of songs on his solo album that he was recording … I ended up doing the whole album and it was called 'Serpents Kiss' and we decided to call ourselves the Atkins/May/Project (AMP).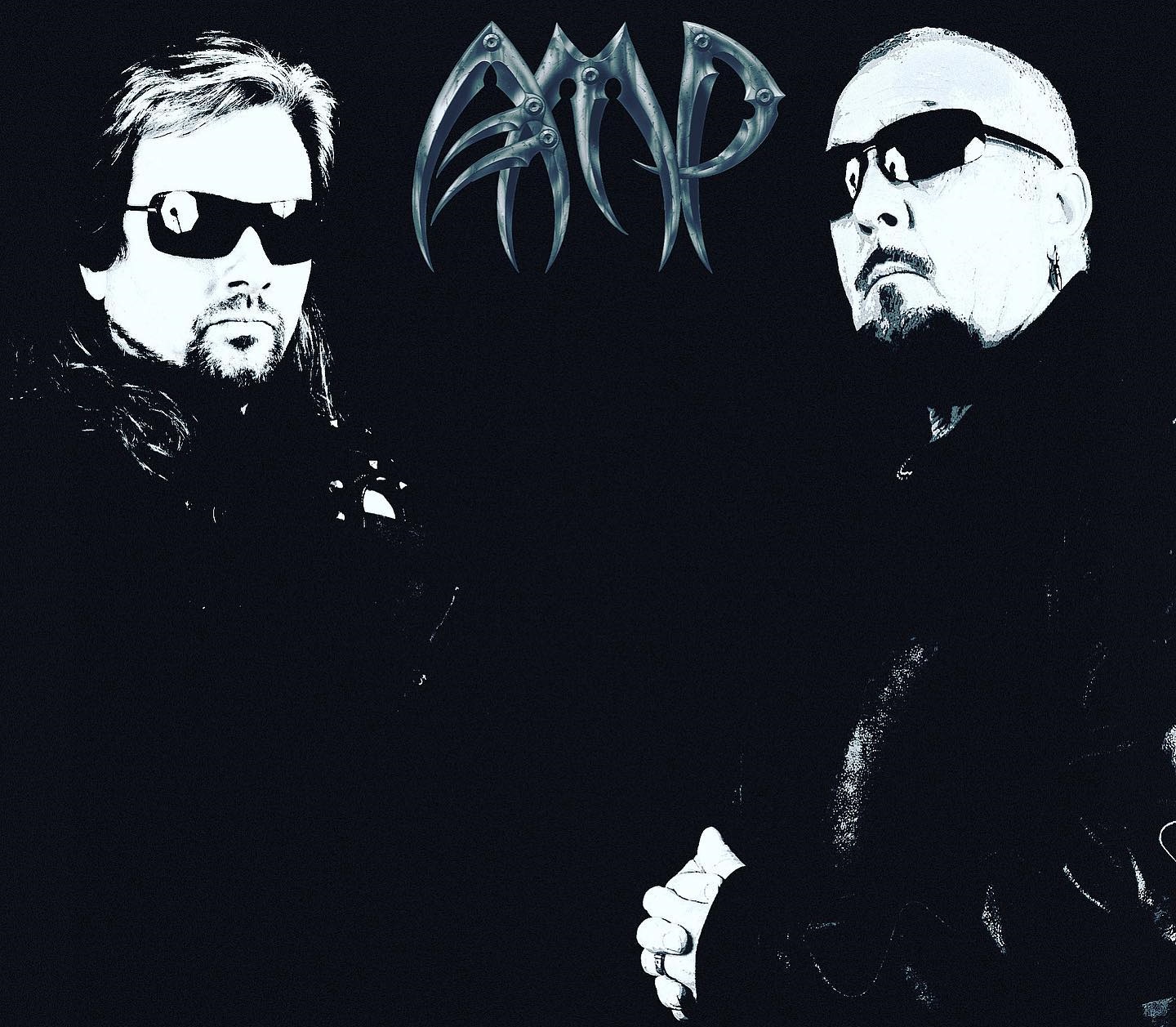 The album took off with great reviews and good sales enough for our record company to ask us to record another and we recorded 'Valley of Shadows' which sold out quickly and then another 'Empire of Destruction' and eventually Paul who owns his own studio's decided to also form his own label called Dog Ruff Records which we launched and released our last album on called 'The Final Cut' which was our best seller to date. Paul is the mastermind behind all these recordings and I mainly concentrate on my vocals with a few ideas of mine thrown in. In between recording these albums I did my last solo album called 'Reloaded' and along with Paul it featured a host of guest musicians from around the world like American guitarist Roy Z Ramires, German vocalist Ralf Scheepers, Australian guitarist Stu Marshall, Japanese guitarist Tsuyoshi Ikedo and bass players John McCoy (Gillan) and Ian Hill (Judas Priest) from the UK with the latest technology bringing the world together in music.
What can we expect in the near future?
A new AMP album this year which is all recorded and now is waiting for my vocals and mixing so watch this space.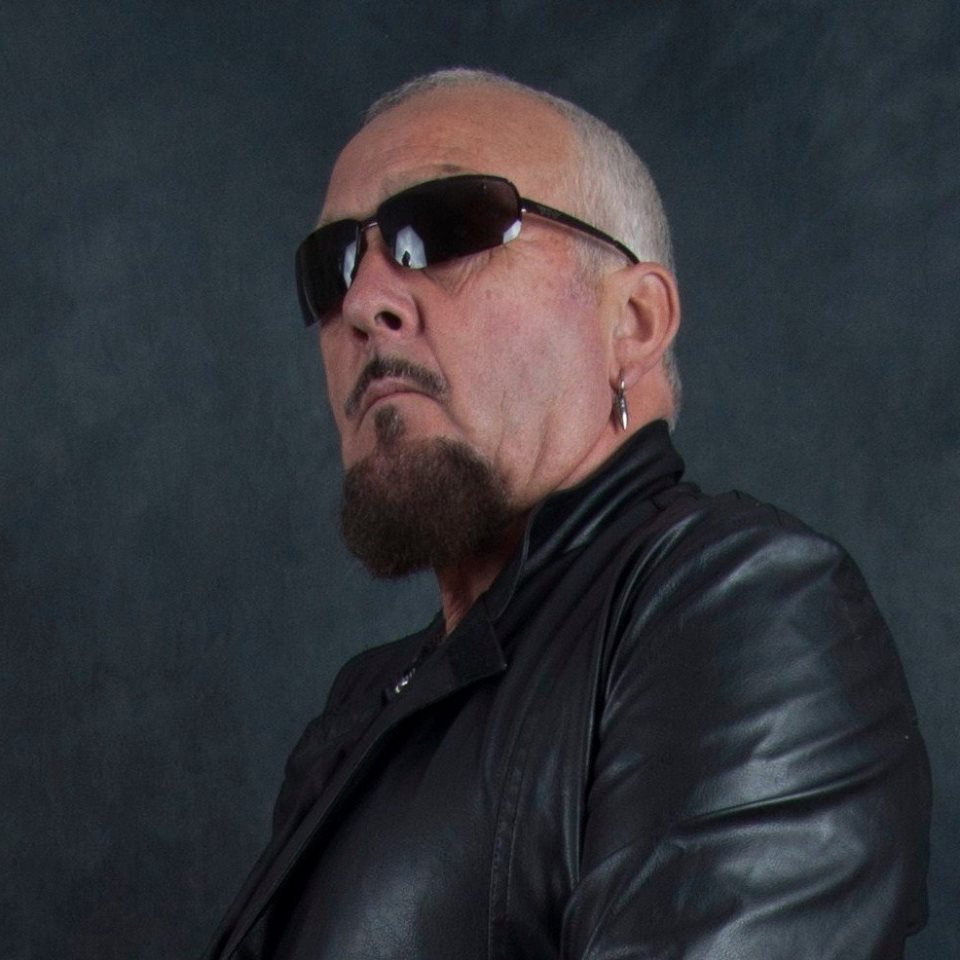 Thank you for taking your time. Last word is yours.
Thank you for the interview Klemen and I would like to thank everyone I have mentioned in this interview although some are sadly not with us now. Stay safe everyone and "Keep it Metal!".
Klemen Breznikar
---
Headline photo: Judas Priest in 1973
Al Atkins Official Website / Facebook / Instagram / YouTube
Al Atkins | Interview | Judas Priest | New Solo Album, 'Serpent's Kiss'