'Calabrian Woods' by Indian Wells | New Album, 'No One Really Listens to Oscillators' | Interview
Exclusive video premiere of 'Calabrian Woods' by Indian Wells, taken from upcoming album, 'No One Really Listens to Oscillators', out July 15th 2022 via Mesh.
---
Introspective, engaging, electronic music exploring the concept of "unfinished" in relation to oneself, art, architecture and surroundings.
'No One Really Listens To Oscillators' is the gloriously titled new album by Indian Wells, the project of producer Pietro Iannuzzi from southern Italy. The nine track album is set for release on 15th July 2022 on Max Cooper's Mesh imprint. Tackling issues of a sense of incompleteness and societal conformities. The album's initial conceptual input came from an article in The New York Times referencing a new conceptual architectural style. The term "Incompiuto" (Unfinished) which was theorized by Alterazioni Video & Fosbury Architecture and concerned unfinished works that reveal the inability of projects to make infrastructures useful and sustainable for the community.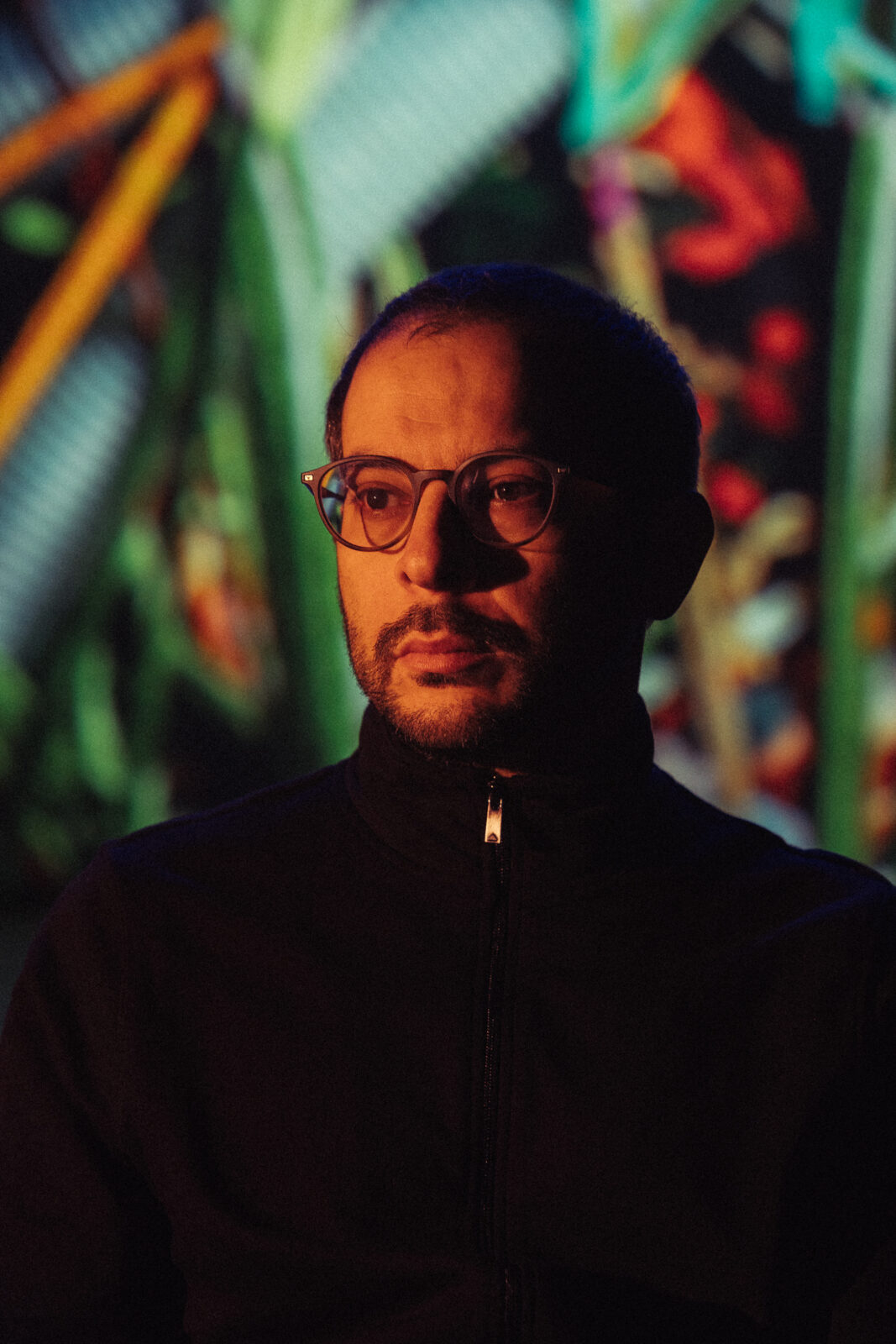 Indian Wells' latest body of work provides an intense and rewarding listen, it's a document of hope, resilience and deviance, technically and musically powerful yet rich with emotive concepts at its core that provides insight into our inability at times to search deep only until called upon.
Today we are premiering a video for the track 'Calabrian Woods', what's the song's background?
Pietro Iannuzzi: I live in Calabria, near the Sila National Park. Mountains and nature are ever part of my imagination, and this time I was also fascinated by the Incompiuto (The unfinished). This track it's the result of these inputs, it's calm and wild, as if you see the landscape where I live, you will see beauty and half buildings at the same time, the nature and the damages of human beings.
"I started working with a different approach on my music"
The track is taken from your upcoming album, 'No One Really Listens To Oscillators', set for release on 15th July 2022. Would you mind sharing some further info about the creation process for your album?
The first track of this album came out in 2017 and it's the title track, before my album 'Where The World Ends' was released. At the time I felt uncomfortable with the music I made, I realized that it was an unfinished album. So I also realized I had to change something in my music. I came back to the music I loved when I discovered electronic music, Warp Records stuff, Radiohead 'Kid A' and 'Amnesiac', Border Community, Massive Attack and more. So I started working with a different approach on my music, using a lot of synths and less samples, and expanding my studio gear with modular synths and other stuff. I also asked my friend and drummer Andrea Rizzo to work with me on this album, I thought it was the right time to introduce some real instruments in my music, I have never worked with other people before, it was really a funny and beautiful experience.
What were some influences when it comes to your music making and what in particular inspired your upcoming album?
Basically I'm influenced by things around me or events that happen in my life. Later I metabolize these events and take them to an abstract level. There were two main inputs on this album: The first was an article I read about "Incompiuto" (Unfinished), a new conceptual architectonic style theorized by Alterazioni Video & Fosbury Architecture concerning all the unfinished works, from escalators in the middle of nowhere to real highways that end in nothing, works that reveal the inability of some projects to make infrastructures useful and sustainable for the community. The head of this article was a photo of an escalator in the middle of nowhere in Calabria, where I live. I knew this escalator very well and I immediately realized that my perception of this "reality" could be really different from people who have never lived in this area. It can be said that I grew up in the unfinished, between unfinished houses and other half-built works that are now an integral part of the landscape, without really noticing. In reality, our experience is influenced by everything that surrounds us and the context shapes us up to make us live a distorted reality, to which we get used very quickly. So I started thinking about talking in music about this, that's something really close to me and influenced the way I grew up and the vision I have of the world. The second input came later, when I discovered Judith Scott, an American artist born deaf and with Down syndrome, who made beautiful pieces of art, I was totally fascinated by her story, that's why her works are in the artwork of the album. Her condition makes her in the eyes of society as an "unfinished" person and whose beautiful and illegible works are nothing more than pure and simple expression, end to itself, with no other purpose. So the circle was closed.
"The unfinished is not art, it's a provocation"
How would you define "unfinished" when it comes to art? Please elaborate on the concept behind making your latest album.
The unfinished is not art, it's a provocation. Alterazioni Video Theorized that the unfinished is the main architectural style in Italy after WW2. This is because we are full of unfinished infrastructures, abandoned to itself, without a meaning. In the same way, about Judith Scott's art, the unfinished isn't in her art, but in our eyes looking at her as an unfinished person. In truth the society looks at people with disabilities not as people, but we see only the disability. And for us it isn't possible for a person with Down syndrome to be an artist or whatever he/she wants to be.
Where was the album produced and what kind of audio gear were you using?
The album was produced at home and some drums recordings were made at Sudestudio in Apulia, a place dear to me as I record and mix my works in this studio while Indian Wells was born. It's the place where I met some of my collaborators like Matilde Davoli, who mixed the album, and Andrea. As I said before, the gear I used for this album was composed of modular synths, some pedals and also some vst. Sometimes I also recorded with my Tascam some sounds, for example the intro of 'Before Life' is my daughter's heartbeat before she was born two years ago.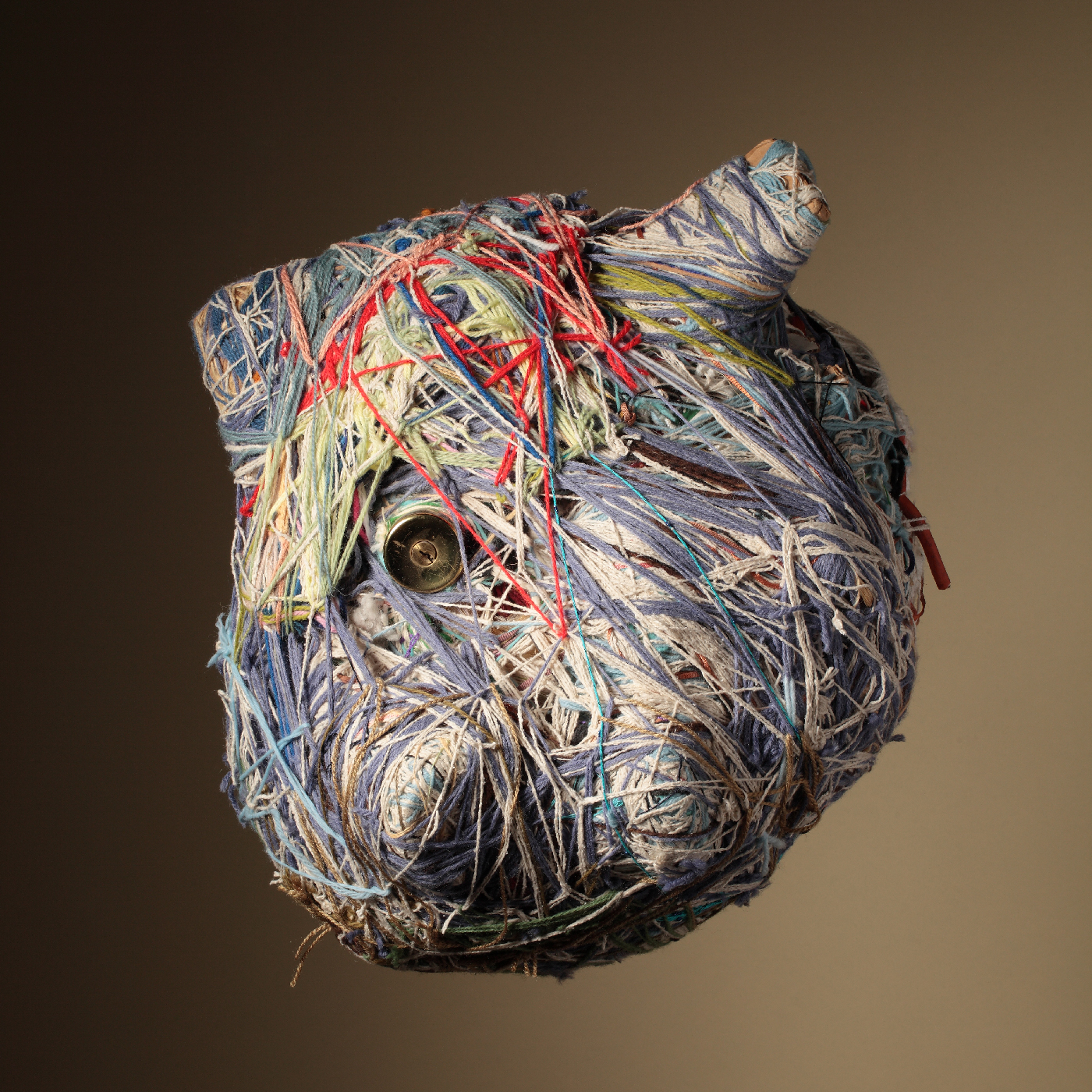 It's been five years since your previous release. How would you compare your latest album to 'Where The World Ends'?
It's really a different album, to be honest I am grateful to 'Where The World Ends', this album led me to play around the world and it went very well. But I had to change. I was uncomfortable with playing clubbing music. I feel 'No One Really Listens to Oscillators' it's close to what I am and what I like to do in music.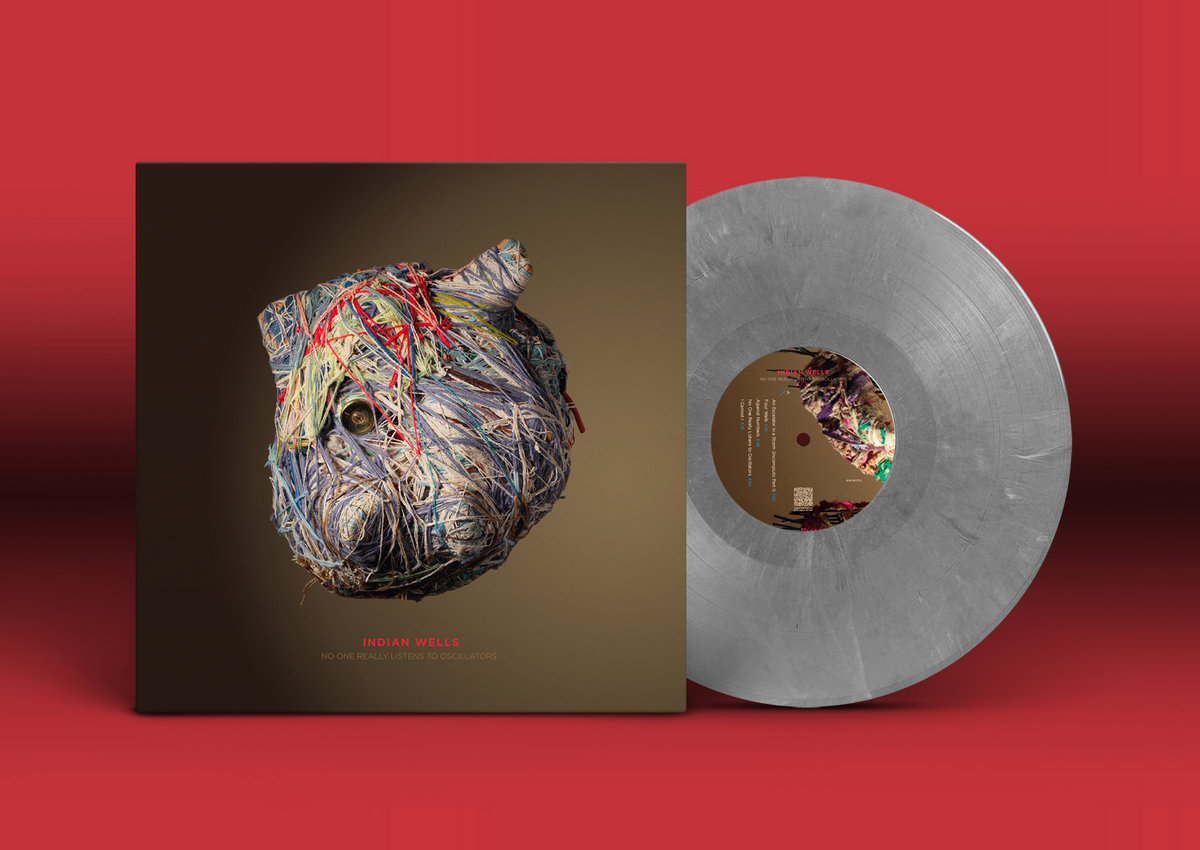 I must admit that I'm not familiar with 'Pause', but I have been listening to your debut from 2012 when it was released. I did some collaboration with Bad Panda Records at the time. What runs through your mind when you hear those old recordings and what changed for you music-wise?
It was a great part of my life. Bad Panda was an amazing label who helped a lot of projects like mine to be noticed worldwide. I listen to my first records with affection, I was inexperienced, I think my music has grown a lot. Also my approach to the music changed, I played a lot everywhere and this increased my consciousness.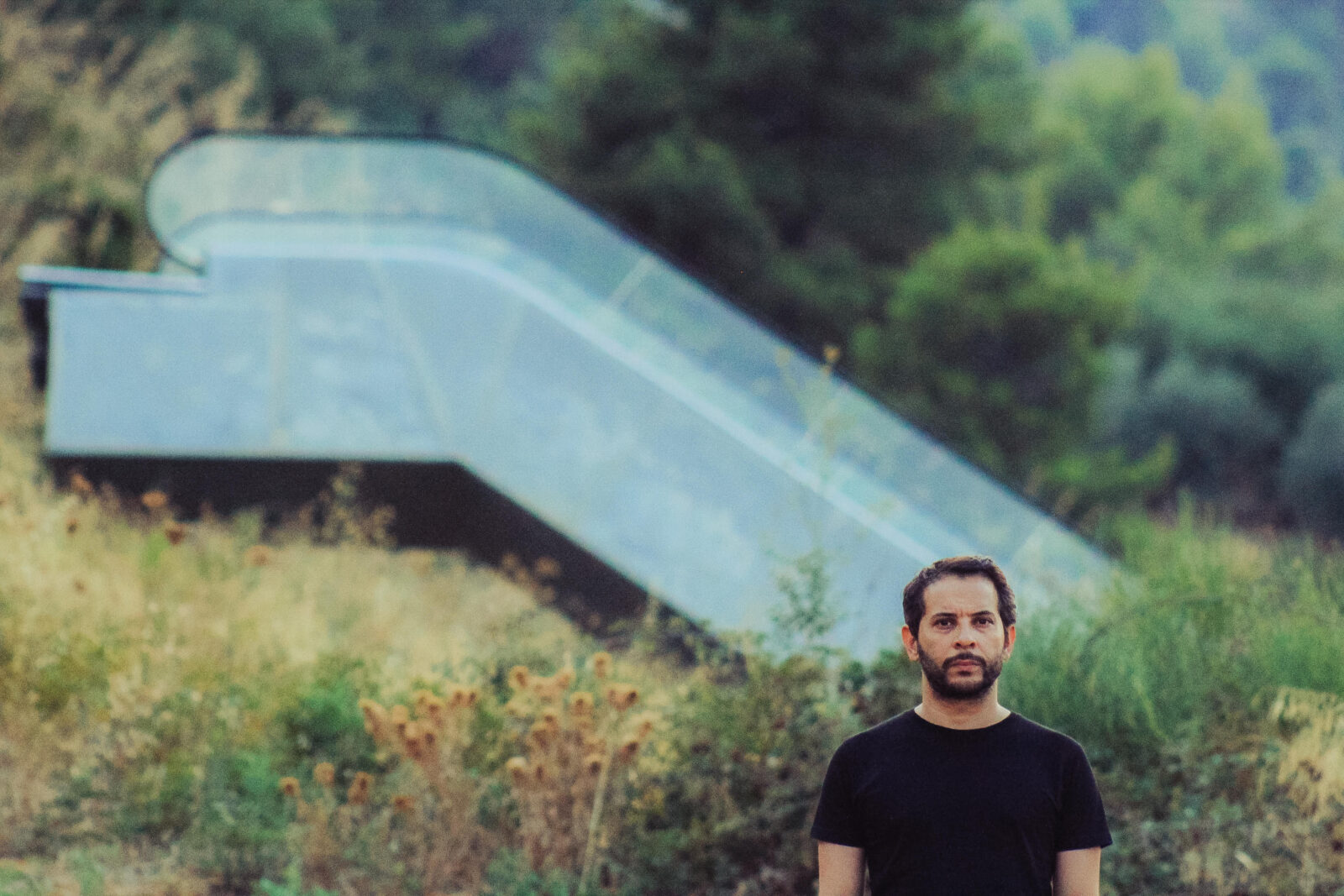 A few words about the video, are you happy how it turned out?
Yes I like it, I think Lawrie did a good job. I like the idea of deconstructing a Judith Scott work.
Let's end this interview with some of your favourite albums. Have you found something new lately you would like to recommend to our readers?
Hard question. As I'm growing I'm much more demanding about the music I listen to. I like 'Space' by Nala Sinephro.
Klemen Breznikar
---
Headline photo: Kimberley Ross
Indian Wells Facebook / Instagram / Twitter / Bandcamp / YouTube
Mesh Official Website / Facebook / Instagram / Bandcamp