'Bad Dreams' by Badgers
Exclusive track premiere of 'Bad Dreams' by Melbourne based psychedelic quartet Badgers.
---
Released via UK-based, Strong Island Recordings (Los Bitchos, Rosie Alena, Krush Puppies) the pan-continental cross-over sees both the south-coast label and the Australian psychedelic carousel that Badgers join forces again after the release of 'Why Am I Your Only Friend?', with a spiraling psychedelic space-shuttle ride that is 'Bad Dreams'. A sonic soup that is almost part early-Ride, part Happy Mondays and part 'Lonerism'-era Tame Impala, Bad Dreams is a mammoth mind-melter, giving nods to the psychedelic scenes of the UK and Australia, respectively.
Badgers are fronted by Michael Badger who has worked extensively with fellow Melbourne juggernauts King Gizzard and The Lizard Wizard on the likes of modern-classics of theirs such as 'I'm In Your Mind Fuzz' and Nonagon Infinity' as well as the scuzz-punk-riot of a band Amyl & The Sniffers, the quartet are another act out of the burgeoning scene from the Victoria state.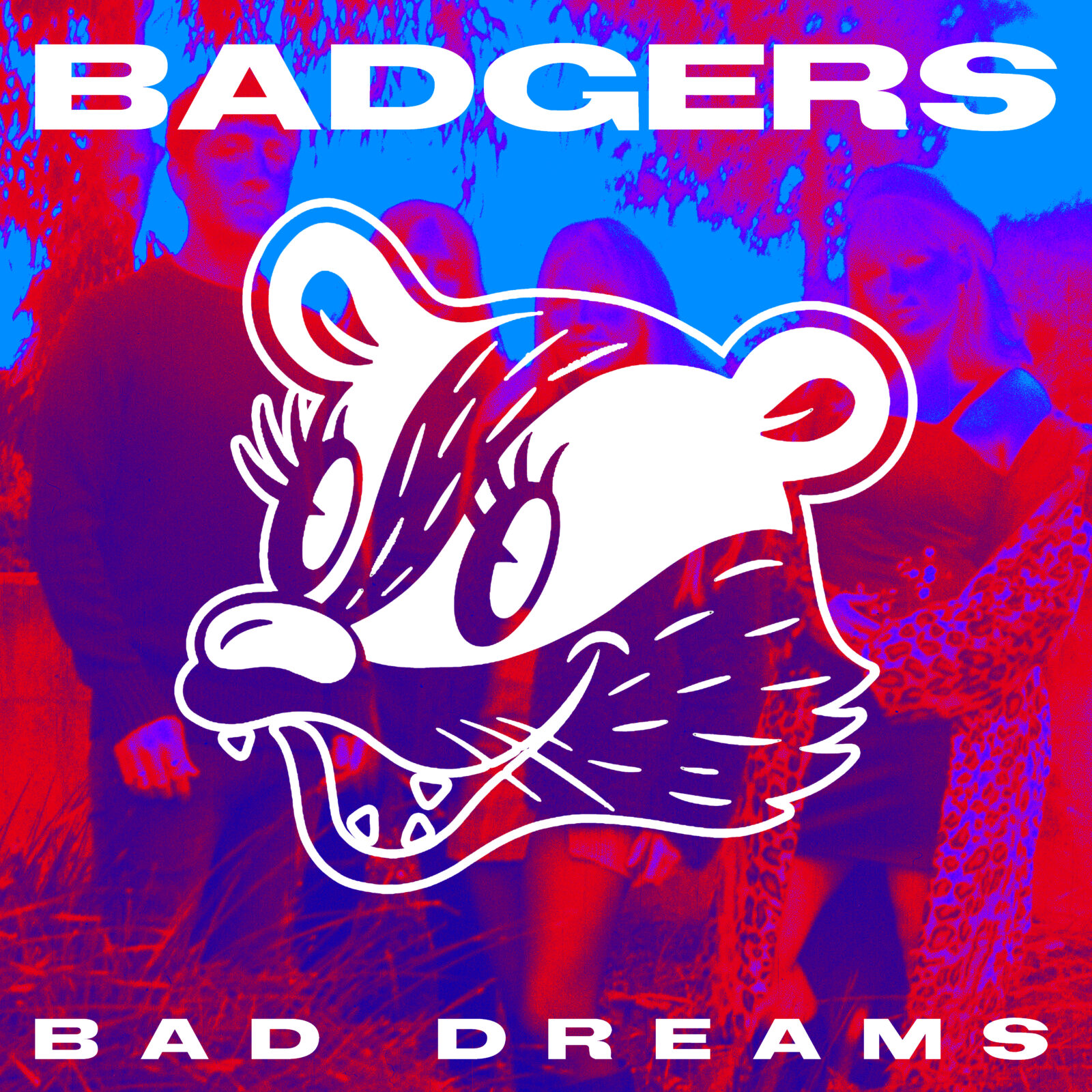 Coming out of a strict lockdown that saw the city of Melbourne come to a halt during the COVID-19 pandemic, Badgers are ready to make up for lost time.
---
Badgers Facebook / Instagram
Strong Island Recordings Facebook / Instagram / Twitter