'Shadows' by Tafoya | Interview | New 'Freedom' EP
Exclusive track premiere of 'Shadows' by Chicago based rock 'n roll band Tafoya, taken from their upcoming EP 'Freedom', out June 17th.
---
Already a big name in Chicago and having performed all over the Midwest, the EP marks the group's first official release since forming in 2021. 'Shadows' is a lively and upbeat yet reflective tune that gives a nod to the classic rock sound that Mike Tafoya has been delivering for decades.
This song is about memories and relationships – experiences shared with friends and loved ones; but it is also a reflection on one's relationship with themselves. Tafoya is serving a deep, powerful message behind a carefully crafted, powerful rock 'n roll sound.
Tafoya is the explosive new power trio fronted by legendary Chicago guitarist Mike Tafoya (formerly of TheBoyzz, TheB'zz, Raw Dogs, Tafoya's Lost Boyzz). Mike is a true rock 'n roll veteran, and is considered one of the Midwest's most accomplished musicians, guitarists, songwriters, and performers. In the mid 70's Mike joined with some neighborhood buddies in St. Charles, Illinois based band 'The Boyzz From Illinois' which landed a deal on Epic Records.
Now, in 2022 Mike is back with two new bandmates in the mix – Craig Cederholm (percussion-vox) and Leslidiana F. Biocic (bass-vox), to form Tafoya. The product of this epic collaboration is a combustible rock 'n' roll experience that will have you dancing and singing throughout every song. Mike himself will tell you this is the strongest lineup of any band he's ever put together, which is evident from every note that drips from his guitar and in the confidence in his vocals. More than forty years after getting into the business Mike somehow delivers more – more energy, more vibrance, more excitement, more life. As Mike says, this is music for "big ears". With every musical incarnation, Mike has grown grittier, more practiced, more soulful, wiser, and remarkably more energetic. With Tafoya, he invites you to come along for the next chapter of what has been an incredible ride.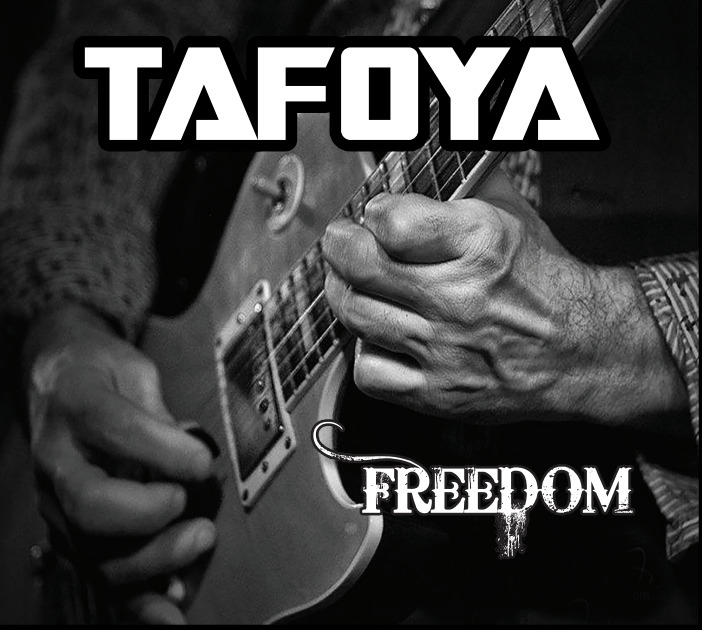 It's really exciting to premiere 'Shadows', a track off your upcoming EP, 'Freedom'. Tell us about it.
Michael Tafoya: 'Shadows' starts with an introspective musing. Looking for the center in all of us….
How long did you work on the EP and where did you record it?
Essentially the drums were recorded at The Jam Lab in Brookfield IL. around June of 21. Shortly thereafter we went to Jim Peterik's World Stage Studio in Burr Ridge with several delays due to health issues. So six months on and off. We turned up the heat at the end to complete.
Mike, your career is a few decades old and you played with many legendary bands. How did you decide to get this trio going?
I wanted to make music that I heard in my head. It took a long time to find a couple of people that understood from the inside out. There was a team acumen mantra…essentially "in it to win it" and Les was able to fit in the middle with two dudes.
How did you get in touch with Craig Cederholm and Leslidiana F. Biocic?
[Laughs] Our hairdresser Ellyse, rest her soul, Ellyse took it upon herself to get us together and we did. Lesli actually contacted us via Colorado. Arrived in November of '19 and joined in January of '20. Obviously the pandemic slowed everything down, except us. We rehearsed constantly, created new songs and wiggled our way into the studio.
Do you remember one of the first moments when you knew you wanted to become a musician?
That's hard to remember….although I listened to Duane Eddy on Dick Clark, the "King of Twang" guitar.
What were some of the records you first brought home?
45's…'In-A-Gadda-Da-Vida' – first LP in the 60's …all kinds of stuff Stones, Beatles, et cetera.
Were you part of any bands before forming The Boyzz?
Playing bars by 14, always writing songs…constantly. Friends were into sports – I wrote music.
Can you elaborate on the formation of The Boyzz and what are some of the strongest memories from recording and producing 'Too Wild to Tame'?
Gil Pini and I were together before the Boyzz. Gil was in a band north of me. Gilly in Jan '75 wanted me in the Boyzz. Strongest memory was when we went to Miami at Criteria Studios where they recorded 'Layla'. Bee Gees were there amongst others. In April of '78 we recorded the 'Too Wild to Tame' LP in a two week period which was way too fast.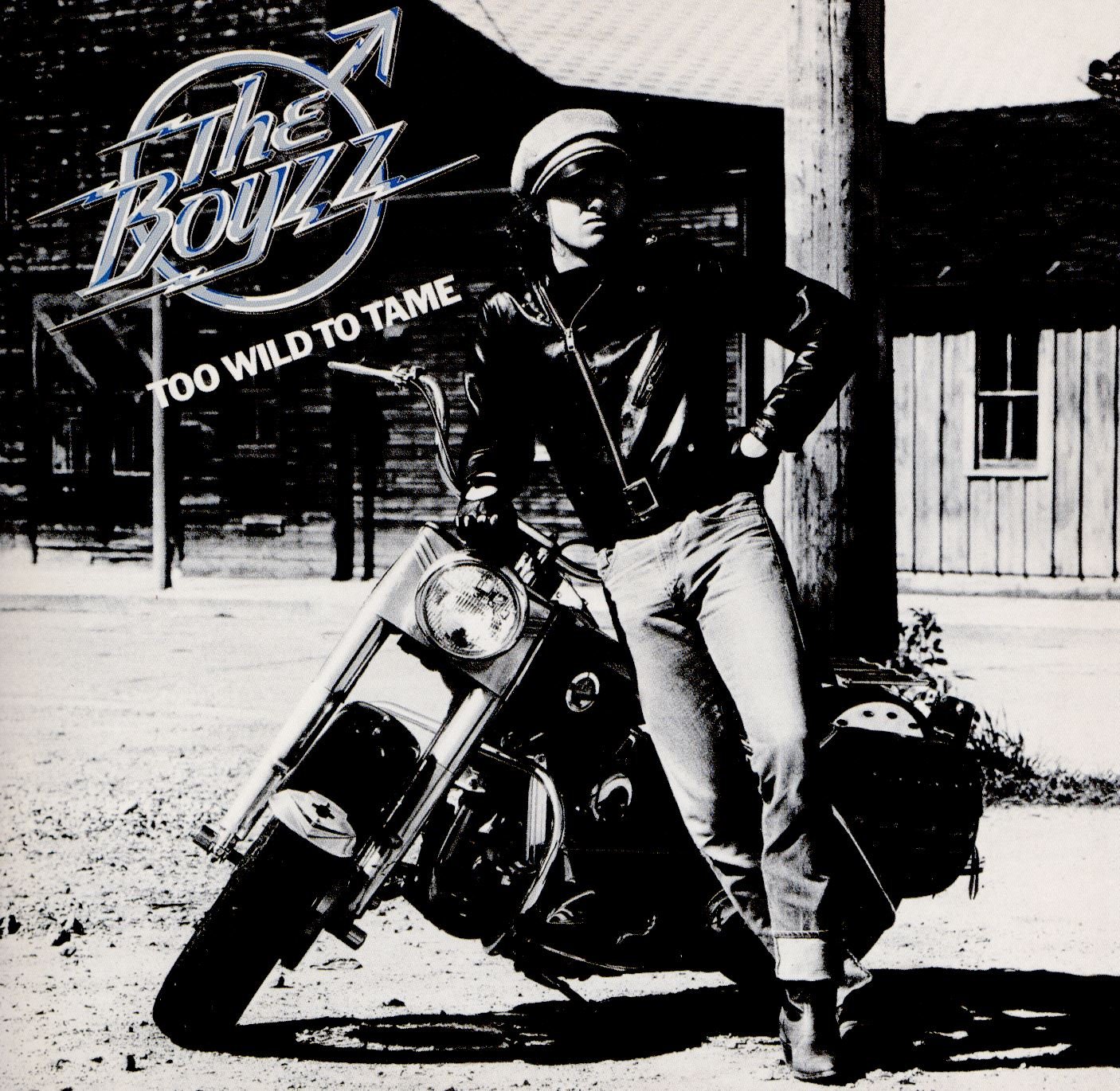 How would you describe the scene back then…
People went to see bands in those days…all the time, always.
I bet you had some really wild gigs back then?
Many X-rated…haha . We were too "Wild to Tame"!
And how did The B'zz come about?
Artistically, the Boyzz dried up. As soon as I quit, the bassist-Dave Angel, drummer-Kent Cooper, keys-Anatoly Halinkovich from the Boyzz decided to come with me. They wanted to grow with me musically. We found Tommy Holland who fit perfectly. Tommy and I were the Bert and Ernie of Rock.
'Get Up' was also released by Epic Records.
Produced by Tom Werman at the Record Plant in Hollywood.
Looking back, what was the highlight of your time in the band? Which songs are you most proud of? Where and when was your most memorable gig?
Doing the Dick Clark Show, "American Bandstand" and being the only unsigned act to ever appear. So many, just a lot of cool shows.
What are some future plans for Tafoya now?
We are going to promote the single 'Shadows' and the CD 'Freedom' and write new songs. Already enough for the next two CDs.
Thank you for taking your time. Last word is yours.
I feel like I'm a kid again on guitar playing with these guys. We are able to get into our heads and understand the songs from the inside out.
Klemen Breznikar
---
Tafoya Official Website / Facebook / YouTube