'I Know Why' by Tombstones In Their Eyes | 'A Higher Place' EP
Exclusive video premiere of 'I Know Why' by fuzzed out shoegazers Tombstones In Their Eyes, taken from their latest EP, 'A Higher Place', out today on Kitten Robot Records.
---
Fresh off the release of last year's 'Looking For A Light', the band is gearing up to release their most evolved record yet with their new EP 'A Higher Place'.
'A Higher Place' sees TITE expertly wield their signature brand of psychedelic, fuzzed-out rock, this time mixing it in with a more melodic approach. The new melodies help expand and evolve TITE's sound and has allowed them to write some of their most hypnotic material to date. In the words of guitarist/vocalist John Treanor, "I love singing, and now, instead of ten layers of fuzz guitar, it can be six layers of harmonies on some songs, although we still do a lot of fuzz guitar". My personal favorite track off the EP is the driving title track, which blend's the band sound with flashes of 2000s indie rock and features some of their catchiest riffs and harmonies yet.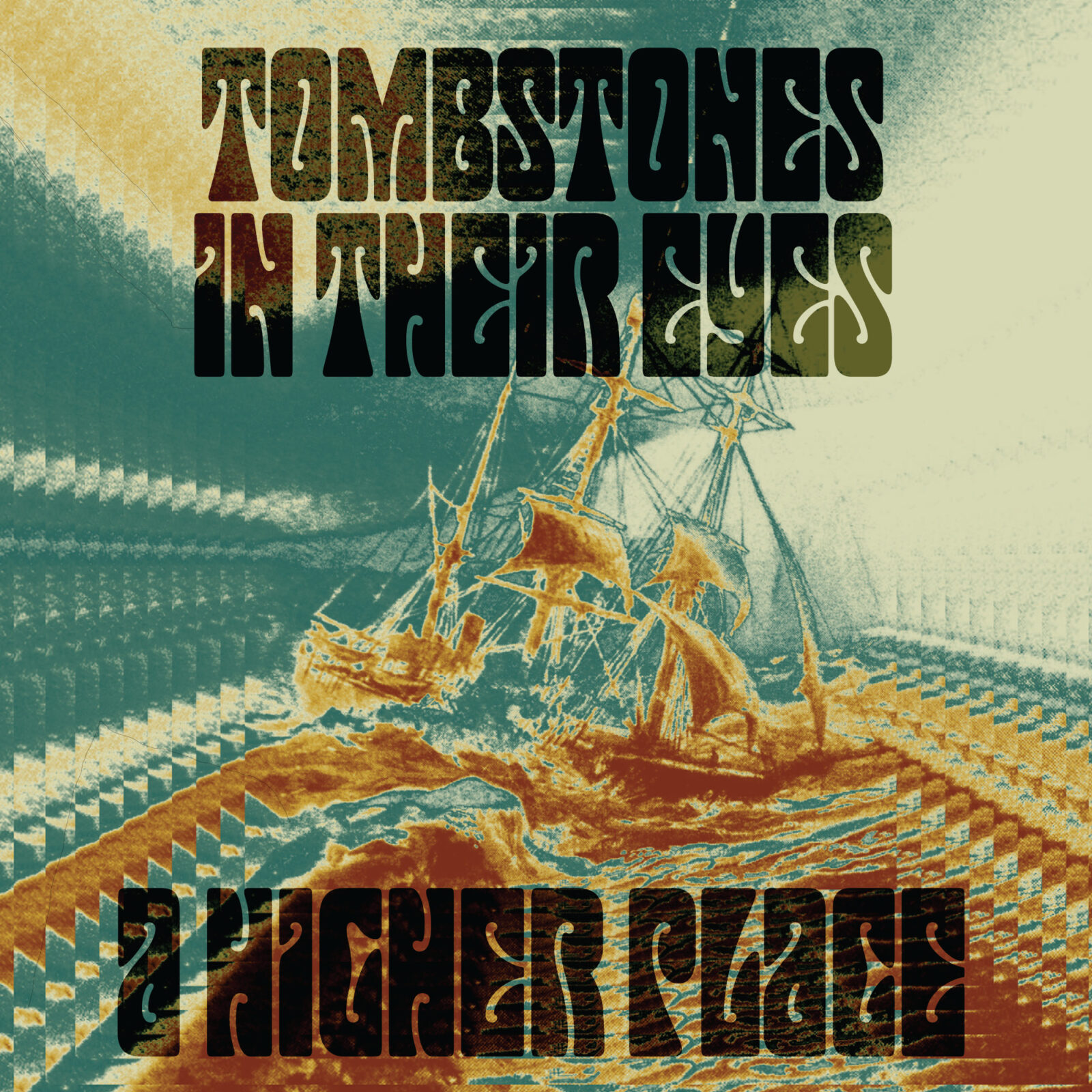 "The band is evolving, which is cool". says Treanor about TITE who released their first album in 2015. "I've never been in a band that stuck around long enough and released enough material to really see the change occur. "There's such a wide range of songs and sounds now, it's really hard to pigeonhole what we are: Psych Rock? Maybe. Shoegaze? Not so much at this point. Indie Rock? Maybe. Rock and Roll? Yes. It all depends on which song you're playing, really, but all the songs fit into the Tombstones In Their Eyes genre and sound, no matter how disparate their sound".
Like with their previous album, 'A Higher Place' was recorded with longtime collaborator Paul Roessler (T.S.O.L., Josie Cotton, Richie Ramone). "Paul is our producer, friend and pretty much a member of the band at this point," notes Treanor. "His keyboards and harmonies are present all over the EP. We would not be progressing the way we are without Paul". James Cooper also assisted with the recording process, helping oversee the writing and recording process with Treanor as well as providing quality control, opinions, midi/drum programming, synths and odd sounds".
"Like most Tombstones In Their Eyes videos, we do not appear in the video. We are mysterious that way. Actually, we tried one with some live and studio footage and it didn't work out well, so I reached out to a recommended animator, who goes by "friedanimation" (you can find him on Fiverr, if interested). I asked him to make a trippy, black and white animated video and I'm very happy with the results. The song vaguely follows the theme of the song, but overall it does it's job of being trippy and psychedelic. Maybe someday we'll make another big production video like 'Quarantine Blues', with the full band this time, you never know.
The song itself was written on an acoustic guitar in a cabin in Crestline, California. I can count on one hand the number of songs I have written on an acoustic. With the phone recording in hand, I took it back to my home studio and created the demo, adding lots of extra stuff, electric guitar, 12 string, et cetera. Then it went the normal route of taking it into Kitten Robot Studio to work out with the rest of the band and Paul Roessler, our producer. I'm super pleased with the way it came out. The lyrics, as almost always, were written in a stream of consciousness style, and I think I have changed one phrase. Since I don't have a plan for the lyrics, they're best interpreted by the listener, but this one seems to be about trying to repair a damaged relationship. In the song, I use the word "het" (incorrectly) – it's short for an old colloquialism called "het up", which means angry and agitated. Paul and I spent some time debating about whether people would think I'm saying "there's nothing to get heard about", but it's really "there's nothing to get het about"". John Treanor
---
Headline photo: Karin Johansson
Tombstones In Their Eyes Facebook / Instagram / Twitter / Bandcamp / YouTube
Kitten Robot Records Official Website / Facebook / Instagram / Bandcamp / YouTube