'At Home With My Candles' by Half Shadow | Album Premiere
Exclusive album premiere of 'At Home With My Candles' by Half Shadow, out today via Bud Tapes, Dove Cove Records, and Illusion Florist Records.
---
Half Shadow's third LP is an album of mythopoetic paeans to the domestic uncanny—the mysterious and unseen worlds experienced at home. Recorded almost entirely in quarantine, the record's songs chart the beauty and strangeness that domestic life can conjure, at once ordinary and utterly mystical. Long the enigmatic moniker of Portland's Jesse Carsten, Half Shadow's new songs expand the project's intimate poetics into something more expansive and encompassing, without ever losing a sense of tenderness. Intimate folk songs magnify into anthemic chant-alongs, lo-fi dirges, and primal pop experiments. Genres blend with a subtly psychedelic grace, with Carsten's voice delivering dream-laden poems always at the center of the sound. Listeners are sung into an interiorized sphere: an otherworldly landscape of tension, languor, and mystery. From the place of home a whole cosmos fans out.
This duality of light and dark, the hidden and the exalted has remained a marker of Half Shadow's poetics since the project's beginning. This record is no different. Returning from a particularly exhausting tour in November of 2019, Carsten came back to Portland with the intention of putting new songs to tape. Turning inward felt like the right medicine following the extroversion of travel and a busy show schedule. Coincidentally most of the Half Shadow songs collected in notebooks and voice memos over the last year were about home—its beauty, generosity, its difficulties, and strangeness. What began as two weeks of recording time expanded into months of writing and rewriting, dreams collected and poeticized, and a deeper, more insular experience of home as the gloomy winter in the Pacific Northwest set in. Then, the virus, a country-wide lockdown, and a requirement to view the home-space in an entirely new way. From an expressly outer world, to an overtly, uncomfortably inner one in a matter of days. From sunlight into full, unexpected shadow.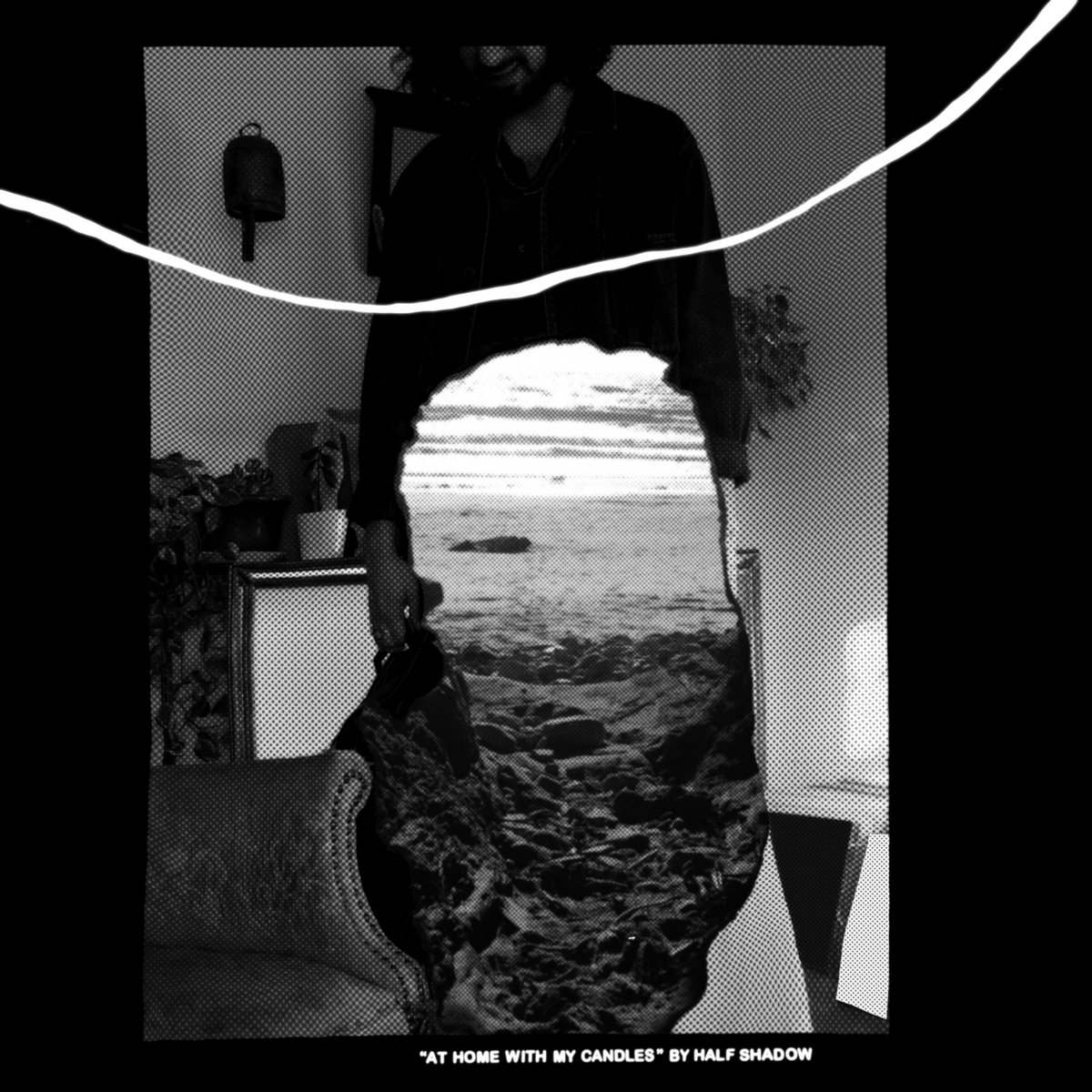 While 'At Home With My Candles' songs were for the most part collected to tape in solitude, the album's texture came alive with the help of a group of collaborators recording their parts at a distance. Featuring contributions from Yaara Valey (Antiquated Future), Zach Burba (Iji, Mega Bog, Dear Nora), Jem Marie (The Ghost Ease), Julian Morris (Layperson, Post Moves), and mastering from Kevin Christopher (Oh Rose, Ancient Pools), these songs emerge in vivid technicolor. While retaining their humble core, these acoustic visions spiral out in echoes of droning violin, bellowing orchestral flugelhorn, glittering synth, and choral waterfalls of multitracked voices.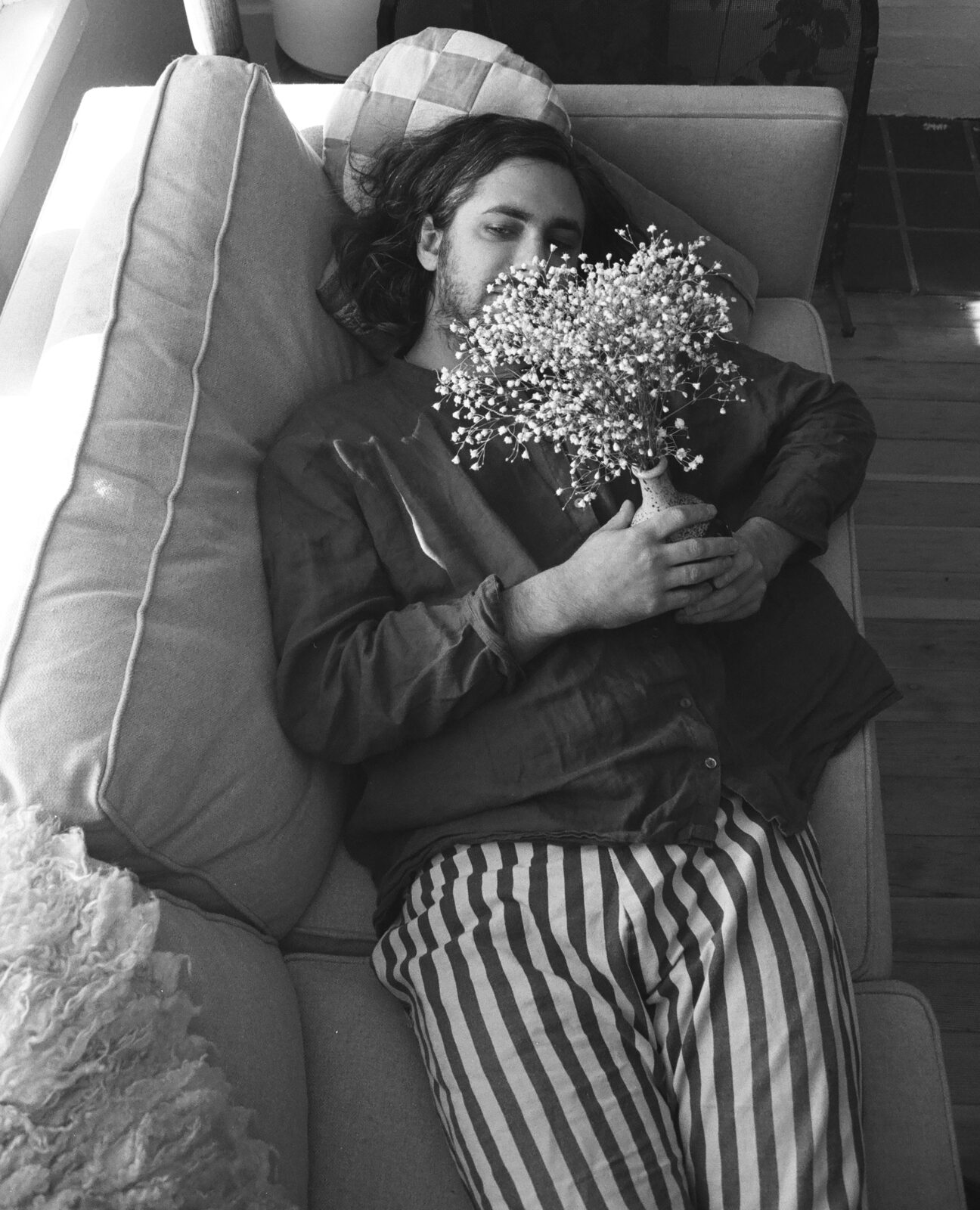 Half Shadow reveals a world surviving on the edge of the known and generously offers it to the tortured ears of the day-sleepers. A piscean dream-vision shining through silver branches into the bedroom of every seeking soul. 'At Home' opens the curtains and collects these lunar sound rays in a tea-bowl for drinking up; a sense of poetic nourishment in sonic form. By its close 'At Home With My Candles' has induced a surreal clarity and continued the work begun with Half Shadow's 2019 album 'Dream Weather Its Electric Song': engaging listeners in a process of seeing our world, our selves, and in this case the homes we haunt, with new, uncanny vision.
---
Half Shadow Official Website / Facebook / Instagram / Twitter / Bandcamp / YouTube
Bud Tapes Instagram / Twitter / Bandcamp
Dove Cove Records Official Website / Facebook / Bandcamp