'Warm Evenings, Pale Mornings: Beside You Then' by Caleb Dailey | Album Premiere
Exclusive album premiere of 'Warm Evenings, Pale Mornings: Beside You Then' by Caleb Dailey, out April 8th via Alien Transistor & Moone Records.
---
Growing up in the Californian sprawl and the vast suburbs of Phoenix, Arizona, Caleb Dailey largely dismissed the country and western music that surrounded him. Instead, he was drawn to independent rock, experimental zones, and other genre-defying forms, which led him to create skewed rock music with Bear State and establish the "minimal art label" Moone Records with his brother Micah Dailey in 2013. But in the early half of the 2010s, Dailey began to hear things differently. Drawn into the left-of-center works of artists like Gram Parsons and Blaze Foley, a more idiosyncratic take on country, folk, and roots music began to swirl in his imagination.
Wandering into the form's cowboy chords and lonesome scenes, Dailey found himself wondering what his own country album might sound like. The result is his debut solo album, a collection of covers called Warm Evenings, Pale Mornings; Beside You Then. Produced by John Dieterich of Deerhoof, Keiko Beers, and Dailey himself, it's a melancholy charmer, rooted in traditional ideas but free roaming in its scope. Laced with synths, pedal steel, acoustic guitars, and commanded by Dailey's full and woozy voice, it owes as much to the busted waltzes of Lambchop and the homespun lo-fi folk of Little Wings (whose Kyle Field appears on the album via a spoken intermission) as it does to the songwriters and performers who provide its source material, which include Parsons, Foley, Elvis Presley associate Chips Moman, steel guitarist Buddy Emmons, and others.
"The subversive nature of country music isn't as much at the surface as some other genres," Dailey says. "But the deeper down the 'country hole' I went, the more I wanted to be part of it. It is truly a strange world."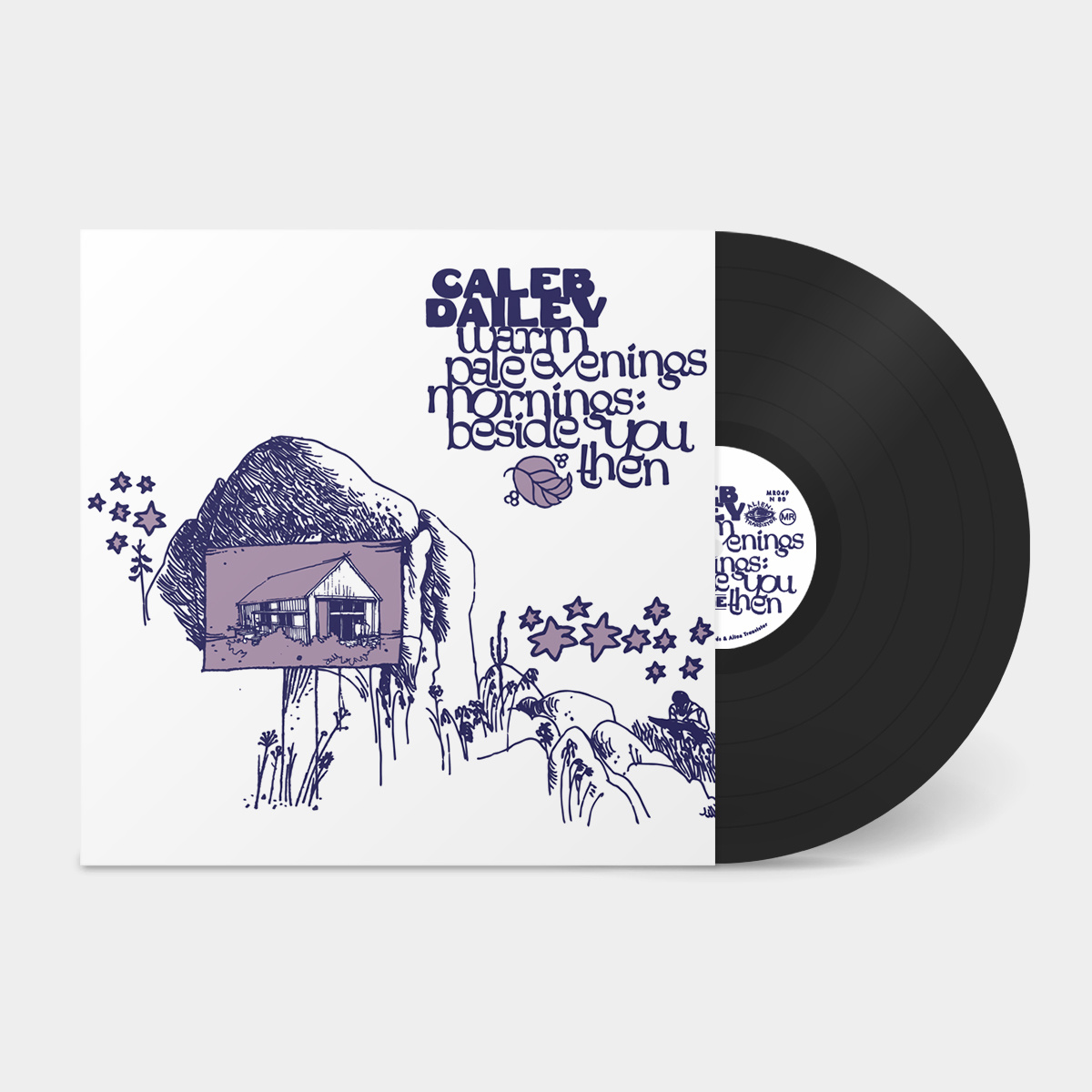 The hands of Dailey and his collaborators, which includes a wide roster of DIY experimentalists like James Fella of art punks Soft Shoulder, Jay Hufman (Gene Tripp), Lonna Kelley of Giant Sand, Japanese DIY hero's Koji Shibuya and Tori Kudo, Nicholas Krgovich, Markus Acher of The Notwist, and more, that strangeness is accentuated. Dailey doesn't aspire to retro Nashville fetishism or sanctioned notions of "realness" so much as a genuine outsider authenticity. Take his version of Gordon Lightfoot's "If You Could Read My Mind" for example: a highlight of the record, it pairs familiar genre signifiers like pedal steel and guitar strums with warbled synths. Then there's his read of "Dreaming My Dreams," originally made famous by Waylon Jennings (who also did time in the Arizona desert), which morphs from a mournful ballad into a wash of far-off sonic noise.
The attention here is on the songcraft itself, with Dailey inhabiting these songs and turning them inside out to reveal unexpected tenderness and playfulness.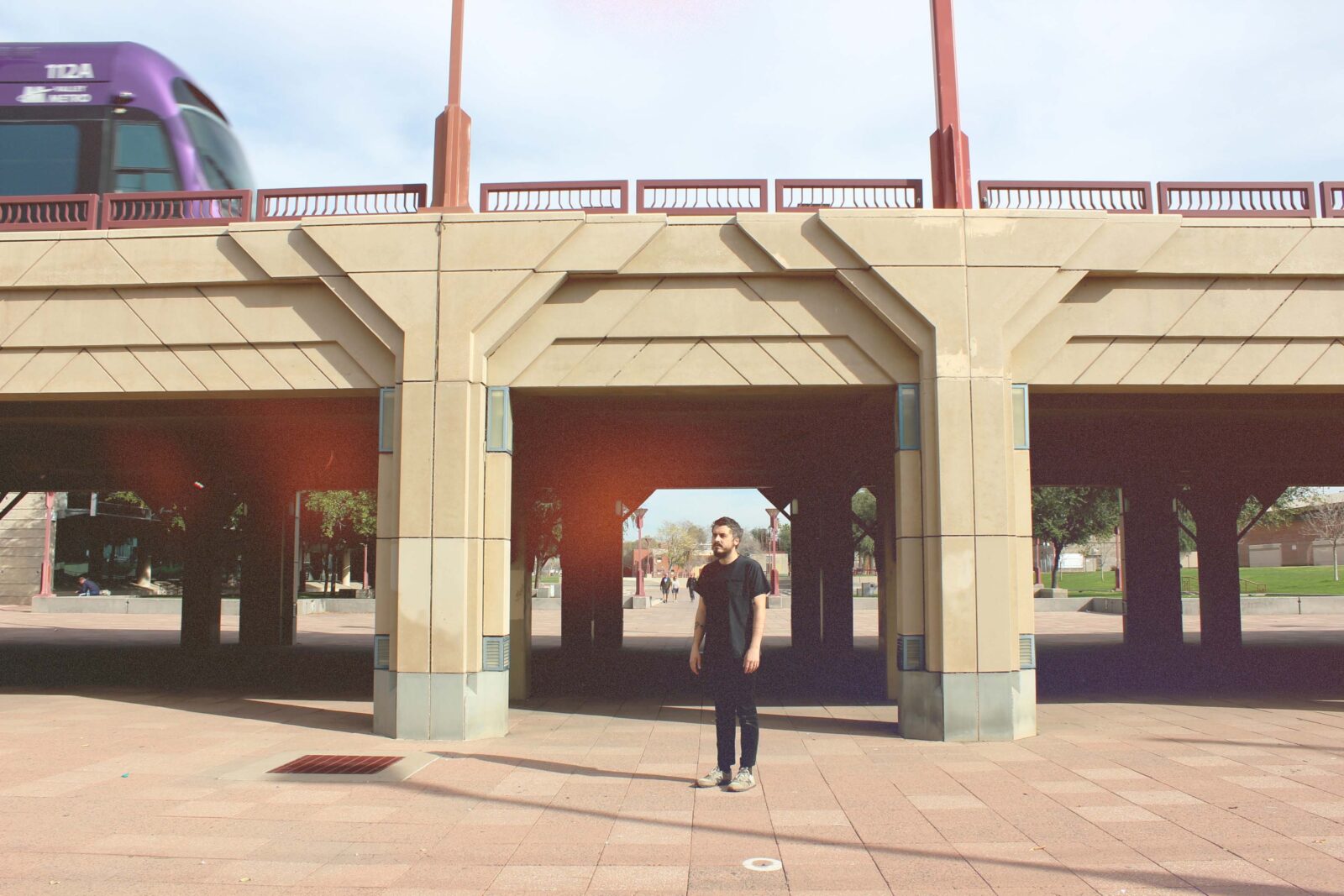 Recorded at home with an acoustic guitar and 4-track, Dailey began open correspondences with his collaborators, who fleshed out ideas and added touches, often working with skeletal frames before Dieterich and Dailey shaped it into a cohesive whole. "John is the reason this album exists," Dailey says. "He sculpted all these parts together in such an otherworldly way. He is truly a magician." Deeply allergic to insincerity, Dailey avoids any trace of irony. He's created a cohesive gem out of disparate parts, uniting Americana songcraft with experimental disassemblage. From this bric-à-brac, he's made something touching and beautifully strange.
"I have known Caleb since I ordered a Tori Kudo-tape from him, and when he asked me if I would contribute to a country-cover-album he was recording, I was very happy. Someone, who is a fan of Maher Shalal Hash Baz, rereleases a Japanese experimental album and runs a really interesting tape-label playing Gram Parsons or Blaze Foley-covers could only be great and special. I like the album, the over-all feel and style of it very much, that's why I am glad, it is also released on our label Alien Transistor. For me it all sounds like dreaming of music or the memory of songs…and this gets me very close to the core of them…very personal and intimate. And everybody involved is so far from any "real" country-music-scene, that it's all about the songs in the end…and that makes this a very unique album, like nothing I have heard before. Markus Acher
"The idea of this album had been a distant dream of mine for years. I honestly never thought I would be able to take it past the dream stage. The tunes and artists that I'd fallen in love with, were viscerally beautiful and sincere. I was worried my attempts might be seen as ironic or contrived. When you haven't grown up around this music, it's difficult to embody. I was hoping if we just embraced our different backgrounds and approached it as ourselves, we could land on something pure. When I started bouncing around the ideas with everyone, it felt so special immediately. I am indebted to each and every one of you that rallied around this project and made it exactly what it is. I'm so grateful!" Caleb Dailey
---
Alien Transistor Official Website / Facebook / Instagram / Bandcamp
Moone Records Official Website / Facebook / Instagram / Twitter / Bandcamp