'To The Ends of the Earth' by Thirsty Curses | Album Premiere
Exclusive album premiere of 'To The Ends of the Earth' by Raleigh, North Carolina, quartet Thirsty Curses.
---
The band's forthcoming fourth album 'To the Ends of the Earth' is a refined take on the band's punk-pop sound that showcases their most sophisticated hooks to date. The band recorded most of the album at frontman Wilson Getchell's home studio in Raleigh over the summer of 2021. The band also spent a day in Bias Studios in Northern Virginia where they recorded three songs for the album and did piano overdubs on the studio's baby grand.
The album is a moody mother, as it bounces between numerous rock subgenres throughout. A majority of the songs appearing on 'To The Ends of the Earth' were written since the completion of the band's last album, 'Thirsty Curses'. Incidentally, lead singer and songwriter Wilson Getchell began writing the album's final track 'Baptist and a Rabbi' circa 2008, but the song had largely been forgotten and was unfinished. However, during the 2020 lockdowns, Wilson ran across an old demo of the song and ultimately re-wrote some of the lyrics and transposed the song from guitar to piano.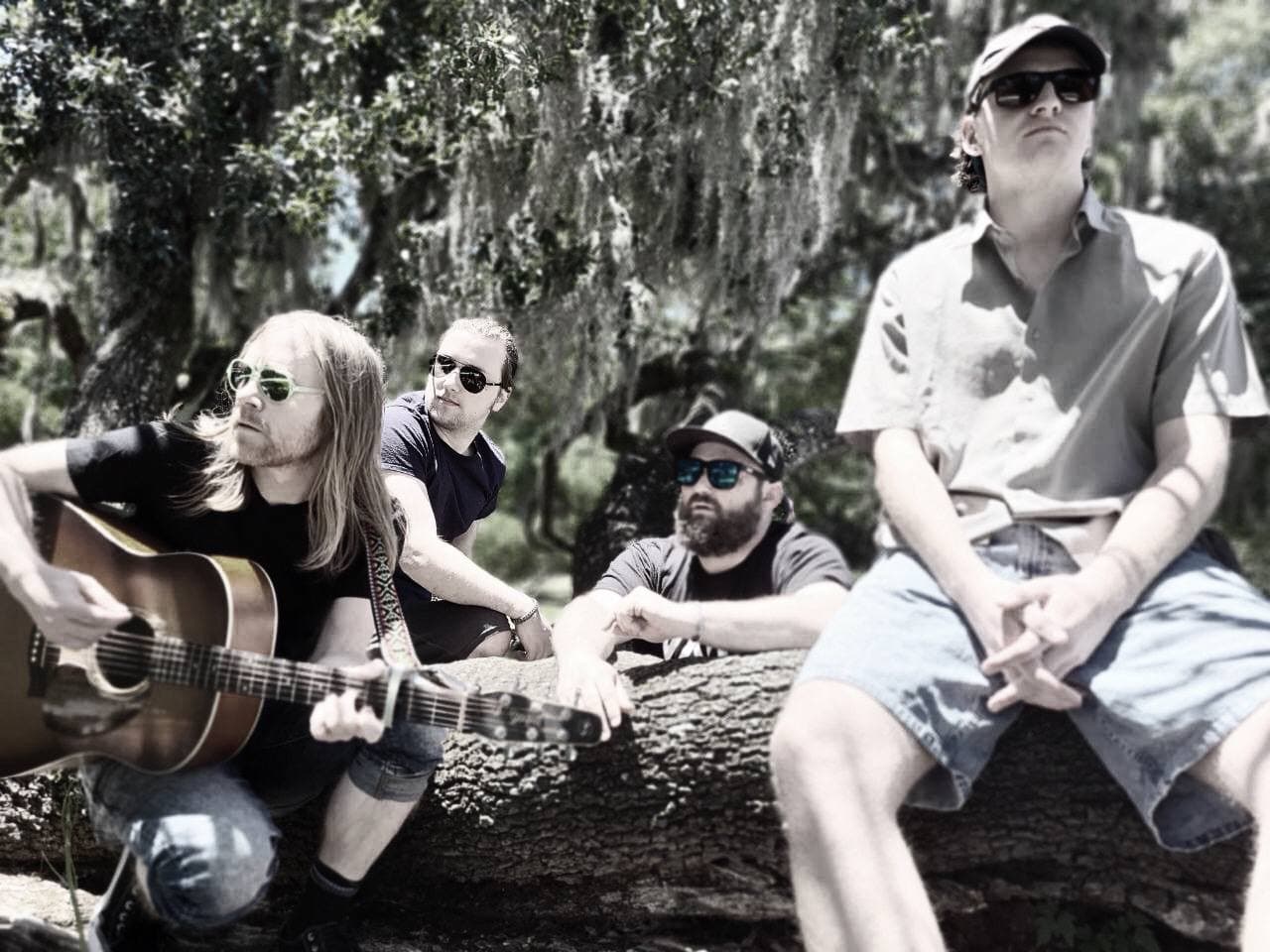 'To the Ends of the Earth' is the first Thirsty Curses album to feature Evan Miller on drums and Alexander Weir on lead guitar, replacing Phil Harrington and Kelley Otwell, respectively, who left the band over the course of the Covid-19 pandemic. Hannah Chapman (who sang on 'GDMNT' on Thirsty Curses) provided guest backup vocals on 'Tell Me the Truth'.
Thirsty Curses' music is pretty impossible to pinpoint. It comfortably sits somewhere between punk and softer indie sounds of the 80s. 'To The Ends of the Earth' offers a fresh palette of sounds married with their DIY aesthetic.
'To The Ends of the Earth' will be available on CD and download on March 4th, 2022.
Thirsty Curses LIVE:
03/04 Raleigh, NC @ Ruby Deluxe
03/19 Sanford, NC @ Hugger Mugge Brewing
03/30 Charleston, SC @ Awendaw Green
04/28 Durham, NC @ Rubies on Five Points
05/07 Richmond, VA @ Garden Grove
05/14 Sanford, NC @ Wampus Music Festival
06/11 Cary, NC @ Bond Brothers Eastside
---
Thirsty Curses Official Website / Facebook / Instagram / Twitter / Bandcamp / YouTube / SoundCloud