Jean-Jacques Birgé | Interview | "My imagination seems to have no limit"
Jean-Jacques Birgé is French composer, film director and improviser and one of the first French synthesizer players.
---
Together with virtuoso guitarist Francis Gorgé, they recorded a very unique improvised pop music in 1974. These unreleased and flamboyant recordings would be the source for the cult album 'Défense de', by Birgé Gorgé Shiroc, before founding Un drame musical instantané with Bernard Vitet. Much more followed.
"I used the cinematographic syntax to make my own music"
How did you first get interested in music and was there a particular moment that you knew you wanted to become a musician?
Jean-Jacques Birgé: In the 60s, I was interested in The Beatles and The Rolling Stones as any teenager, listening to French radio programs. But in 1968, during my three months road trip through the USA, I heard 'We're Only In It For the Money' by The Mothers of Invention, and I decided instantaneously to make music. I saw It's A Beautiful Day, Kaleidoscope and The Grateful Dead at the Fillmore West, and brought back a few records by Jefferson Airplane, The Silver Apples, David Peel and The Lower East Side, 'Freak Out!' and 'Absolutely Free' by The Mothers of Invention. When I was back in Paris, I bought 'Safe As Milk' by Captain Beefheart and The Magic Band. As I was already making light shows, I met guys at my high school who were playing in a band. Among them was Francis Gorgéo playing the guitar. The rehearsals took place during daylight, I could not do anything but play the tambourine! I was only 15, speaking English, so I began to write the lyrics and sing. We made a few concerts. I was also playing electronics, alto sax, jaw harp and flute, without knowing anything about music. I remain a self-taught musician, as I never got any lessons, except playing with good musicians such as Bernard Vitet. After some time I bought an electric organ, a Farfisa Professional, and I loved it, especially because I did not have to carry anything while playing, and because it was already sounding like an orchestra, something I've always looked for. Two years later, I bought an ARP 2600 synthesizer, which made me understand sound and music in a very personal way. I could try to imitate anything, from nature, the sound of the city to any instrument or things that did not exist. As I had become a movie student, I used the cinematographic syntax to make my own music. To catch up with the time I had lost collecting stamps and key rings, I was improvising. I did not know yet I would become a composer and a musician.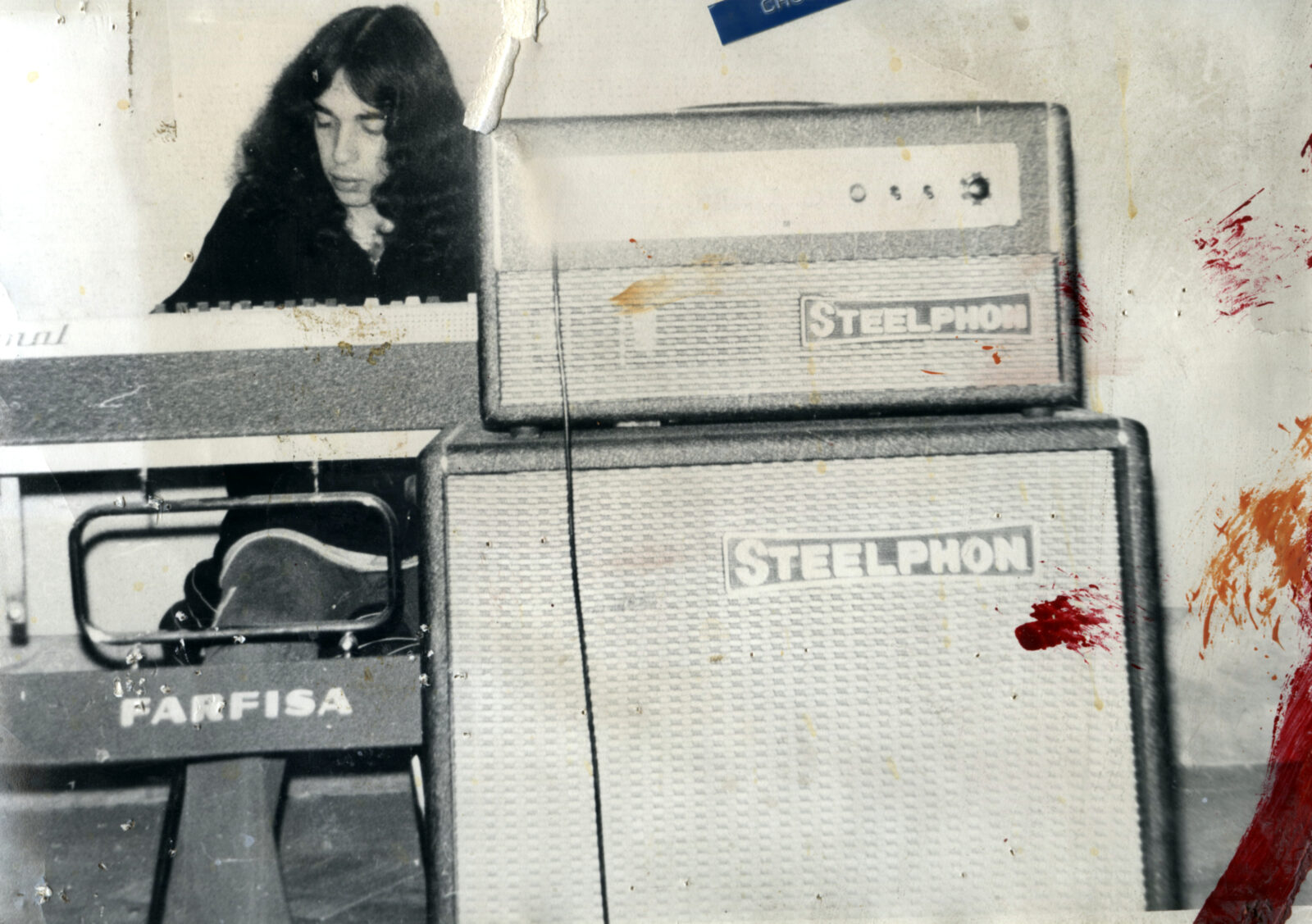 What were some of the early influences? What were you listening to in the 60s?
Frank Zappa had become my idol. I went to his first concert in Paris, met him at the famous Amougies Festival and took care of him at the Biot-Valbonne Festival. I discovered much later that some records had influenced me when I was a very young boy in the 50s, without remembering them until I found them at my parents'. My father had received a few LPs to chronicle them in a science-fiction magazine. 'Musique Tachiste' by Michel Magne, 'Miss Telephone' and some other records telling stories are probably the secret of my musical source. As I said, in the early 60s, I was listening to the radio and I used to record all kinds of music with a small tape recorder: songs, rock, jazz, contemporary music, et cetera. I have kept these tapes!
What about films? How did you first get in love with films? I always considered that b/w films to stimulate more imagination…
Orson Welles once said that avoiding one parameter of reality would make you enter into poetry. When I was a kid, my father would bring me to the movies, at first cartoons such as Tex Avery or Mr. Magoo, then large screens on the Champs Élysées, later on horror films at the midnight hour. I did not especially want to become a movie maker. I tried the IDHEC contest (it was the national film school, now known as FEMIS) to please my mom and I succeeded. I was the youngest and got the best notes, so I went on, which I did not regret. There were 600 candidates for only 18 winners. These three years were among the best of my life, learning so much with the best professionals. My first main film, La nuit du phoque, which I made in 1974 won a prize, but I got bored working on features. I was composing sound design and music for my own films, so other people asked me to work on theirs, and without noticing it I became a composer.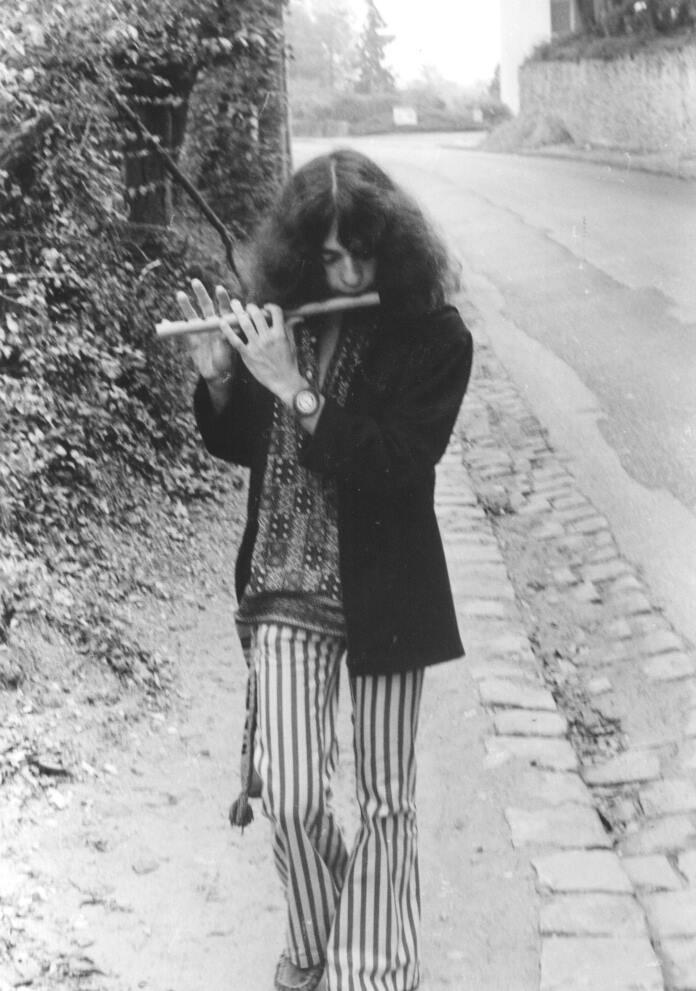 I would love it if you can share how you worked with Francis Gorgé on 'Avant toute', unreleased recordings that SouffleContinu released. Were these recordings the main foundation for your later work?
Yes, in a way. Francis and I were improvising together in my bedroom with headphones, recording on a better tape recorder, a ¼ inch Sony TC-355. I thought that what we were doing was as good as things I was listening to on the radio. During a few days I called several producers but without any success. On Saturday night, I told this story to friends at a party. An older guy (he had no hair!) said he was a producer and would like to hear what I was doing.
Two days later he arrived at 5 p.m. at my apartment where I used to live with my best friends, and after ten minutes he asked me to stop the machine and proposed a 2 weeks studio session. This tape would become 'Avant Toute', and this session happened to be 'Défense de', as I asked Francis to join me.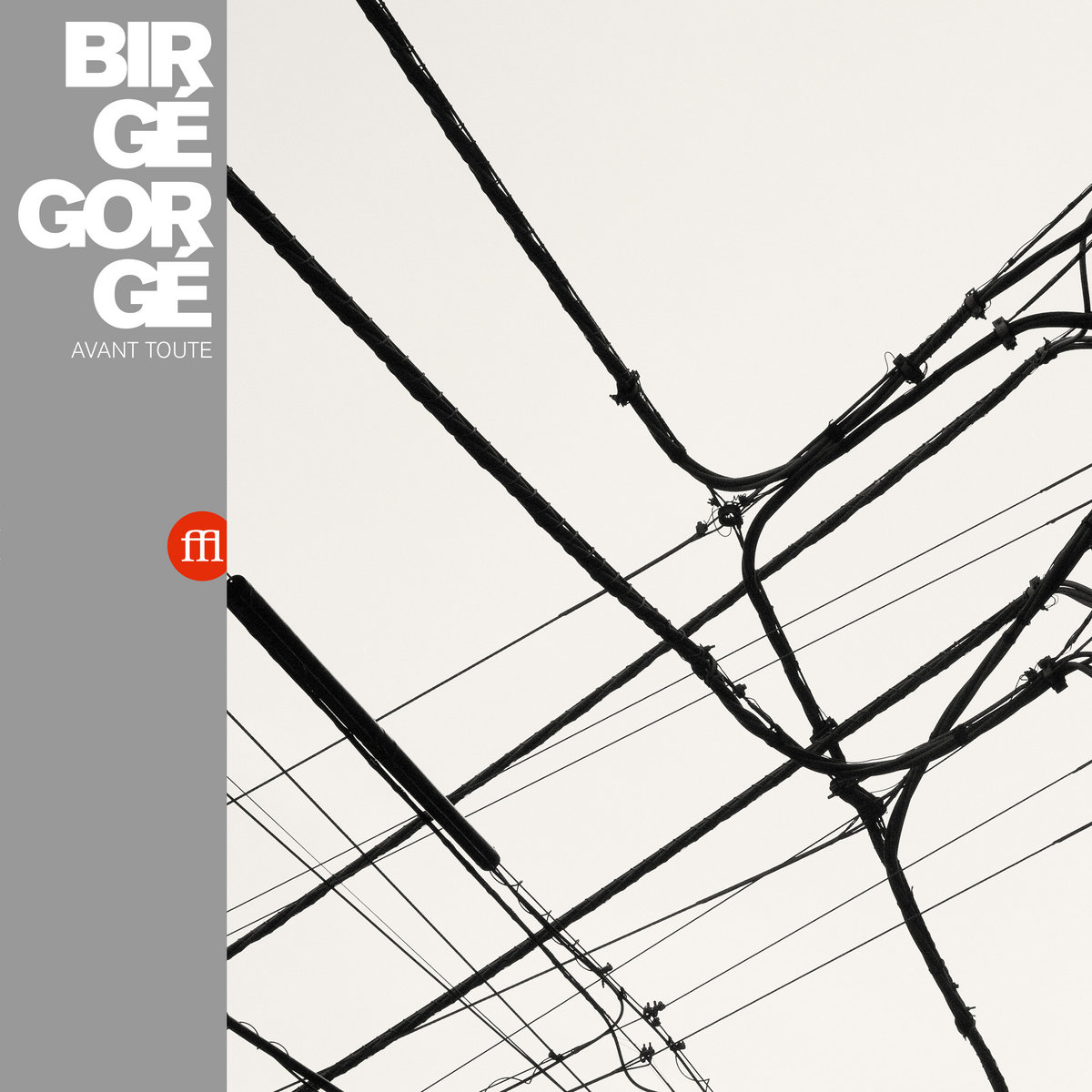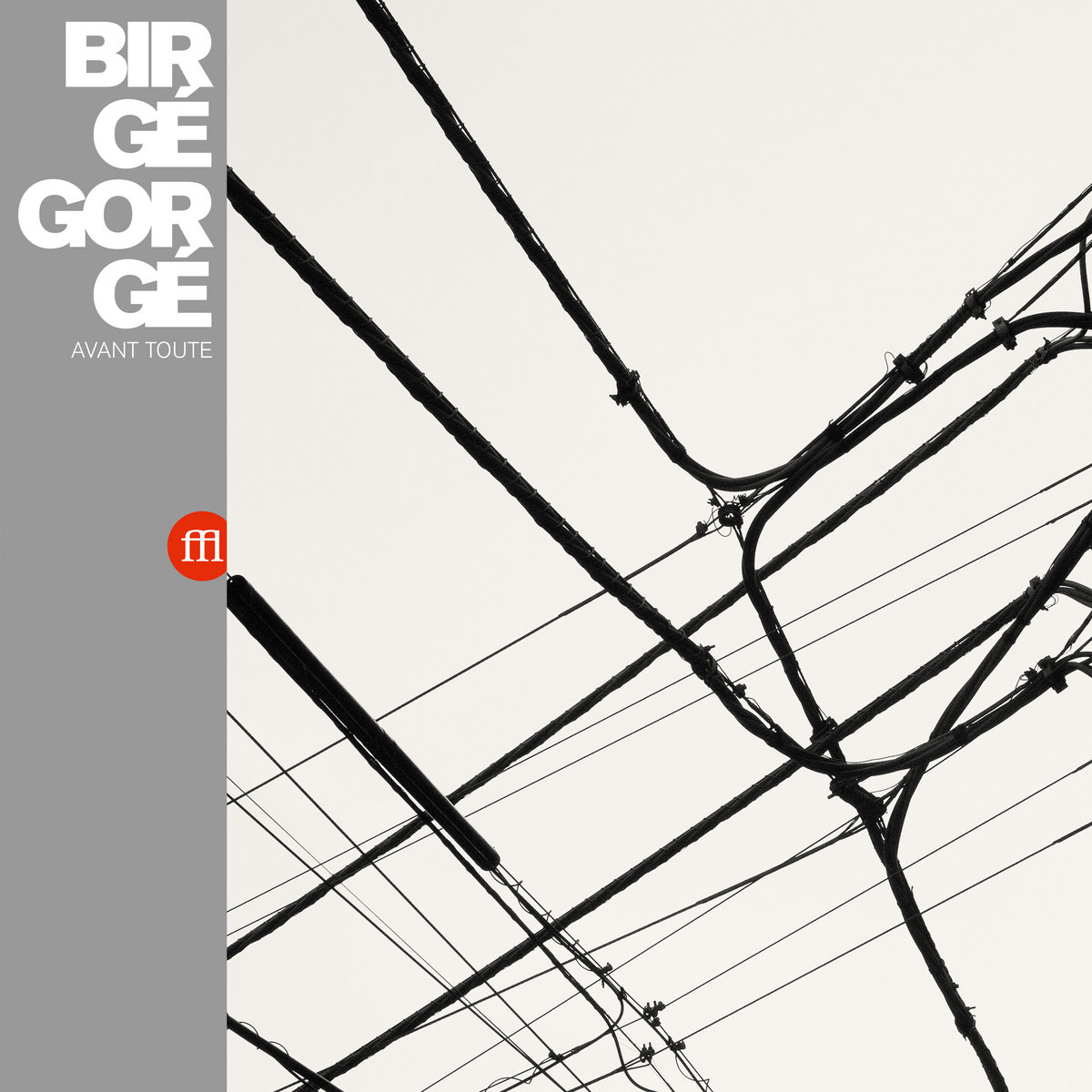 How did you first get in touch with Francis Gorgé and Shiroc and what led you to start a music project together?
Francis and I had recorded a first version of 'Défense de' when we met percussionist Shiroc. We were recording together with a singer… I always preferred percussion to drums. There are so many colors with wood, stone, sand, skin, metal…Better than the cymbals which normalize everything. I love the sound … So we replaced two of the four pieces with Shiroc. And then we asked Antoine Duvernet on tenor sax and Jean-Louis Bucchi on electric piano to make some appearances. We played concerts with Shiroc as a trio, plus another percussionist, Gilles Rollet, as a quartet. These recordings can be heard on the DVD with the first reissue on Mio Records.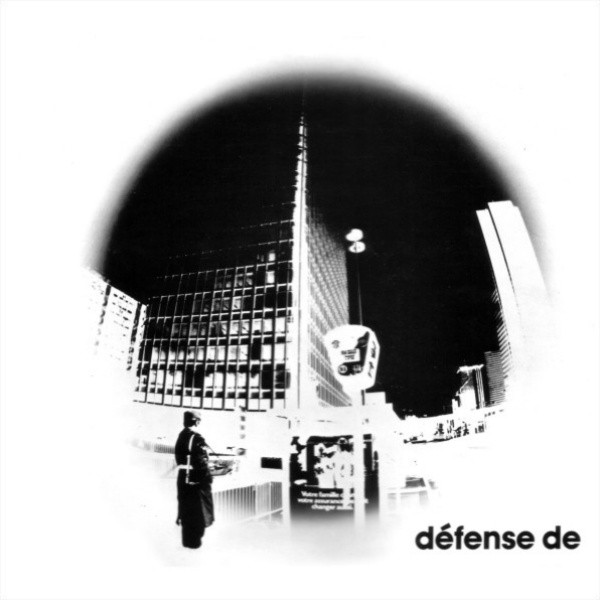 "To be independent has always been my aim"
The album, 'Défense de' was released on your own label, GRRR Records. I guess the main reason behind forming a label is to be able to release uncompromised music?
Sébastien Bernard, the bald guy who was in fact a free jazz producer, did not know what to do with it. He asked people around, and then gave me back the 8-track recording, saying I should do something else than music! So I decided to produce it myself and I founded GRRR Records that is still active. Otherkind of misunderstandings happened again with the first two albums by Un drame musical instantané, so we went on, not asking anything anymore to anyone. To be independent has always been my aim. I had my own studio, my own record label, and Un drame musical instantané lasted 32 years. I am now more free than ever, doing only what I want, my own projects, composing also applied music for films, theater, exhibitions, interactive programs, smart objects, sound design, et cetera.
What was the original concept behind forming Un drame musical instantané?
"Un" means one, to always be different. "Drame musical" is the French translation for melodrama in Italian, as musical theater. "Instantané", because at the beginning it was only improvisation, and until now a way of considering improvisation not as a style, but a way of living.
The idea to play live to silent movies truly adds something very special. Tell us how this idea came about at the beginning?
As a music student I hated to watch movies in silence. I knew they were never shown like this in the past. There was a pianist, an organist or an orchestra, sometimes a narrator like in Japan… I thought silent movies marked the golden age of cinema, its most inventive period. So I had the idea of composing, sometimes improvising, new scores for old films, doing as if L'Herbier or Murnau would call us today to do something that was complementary to the images, never being illustrative. We were the only ones to do that all around the world at that time (in the 70s and 80s). When it became a fashion, we stopped doing it, preferring to invent new shows, for example playing with actors reciting famous texts.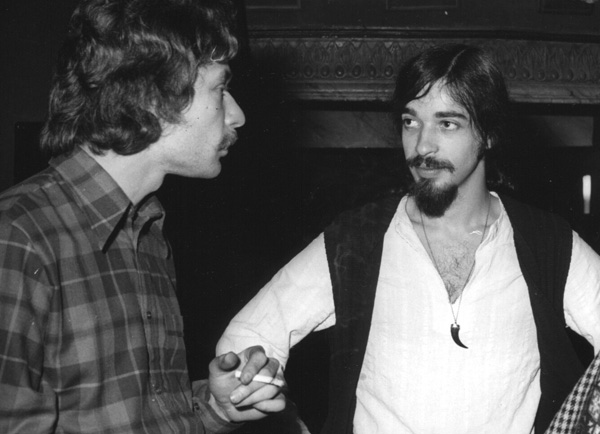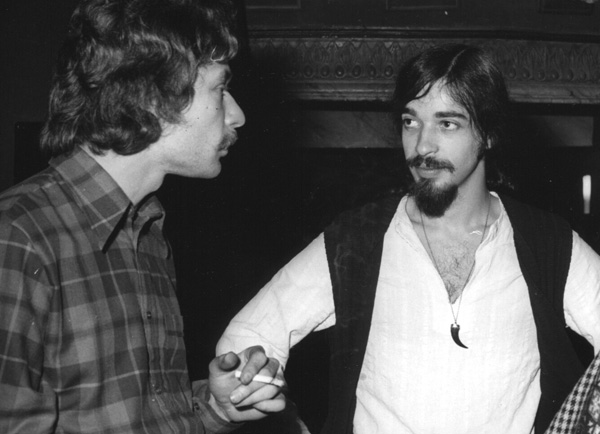 Would you like to elaborate on the relation between sound and pictures and our perception?
The idea is always to offer a perception the images don't bring. I hate the kind of illustrative music you hear most of the time on features. Hopefully there are a few directors who are not deaf. Lang, Mizoguchi, Tati, Godard, Lynch…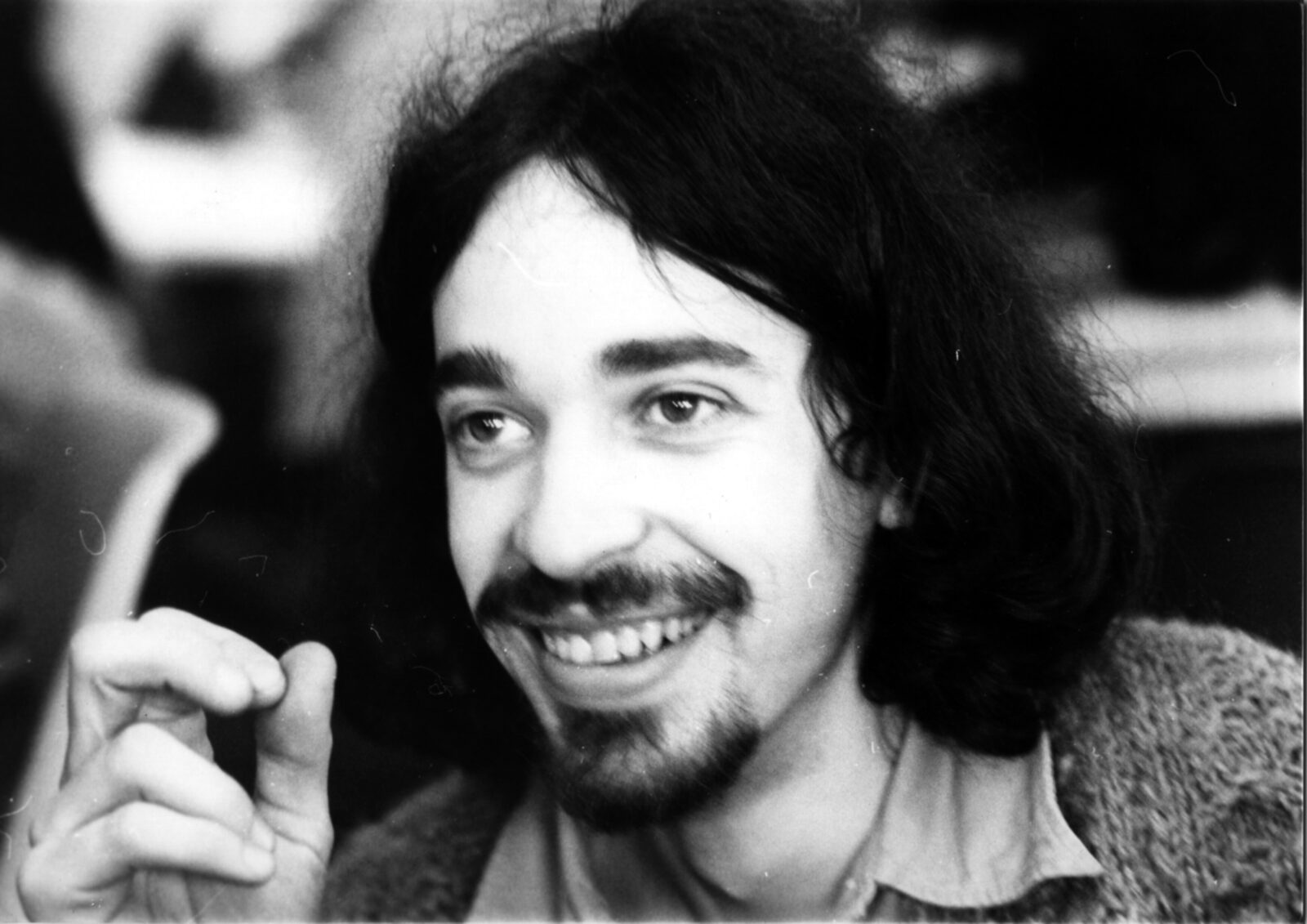 Would you like to talk about the making of 'La nuit du phoque'?
La nuit du phoque was my last film as a student. I did it with a friend, Bernard Mollerat, who alas commited suicide four years later. We wrote a script with everything we had not tried yet in our film school: animation, several cameras, directing children or animals, infrared film, choreography, circle travelling, et cetera. Crazy business! I loved Buñuel at that time. People say it really reflects 1974.
You are working on a ton of projects and it would be absolutely impossible to cover everything, but still, I would love it if you can share some of the main projects that occupy your life?
For the last 17 years I've been publishing a daily blog. 5000 articles since the beginning! It's generalist with specialties (music, cinema & DVD, multimedia, politics, cooking, myself, et cetera). I write about young artists and old forgotten ones, essentially subjects that are not treated by journalists. Once again I'm free. No one would rewrite behind me, bad manners which happened sometimes in famous magazines I've been writing for. It keeps me up for three hours a day. A lot is left for music or gardening. I'm preparing a new CD, something as big as my 100th Anniversary or Perspectives For The 22nd Century. I would like to finish the rock album of Nicolas Chedmail I've been working on recently. Fictions, recorded last year, an LP with saxophonist Lionel Martin is coming out before summer.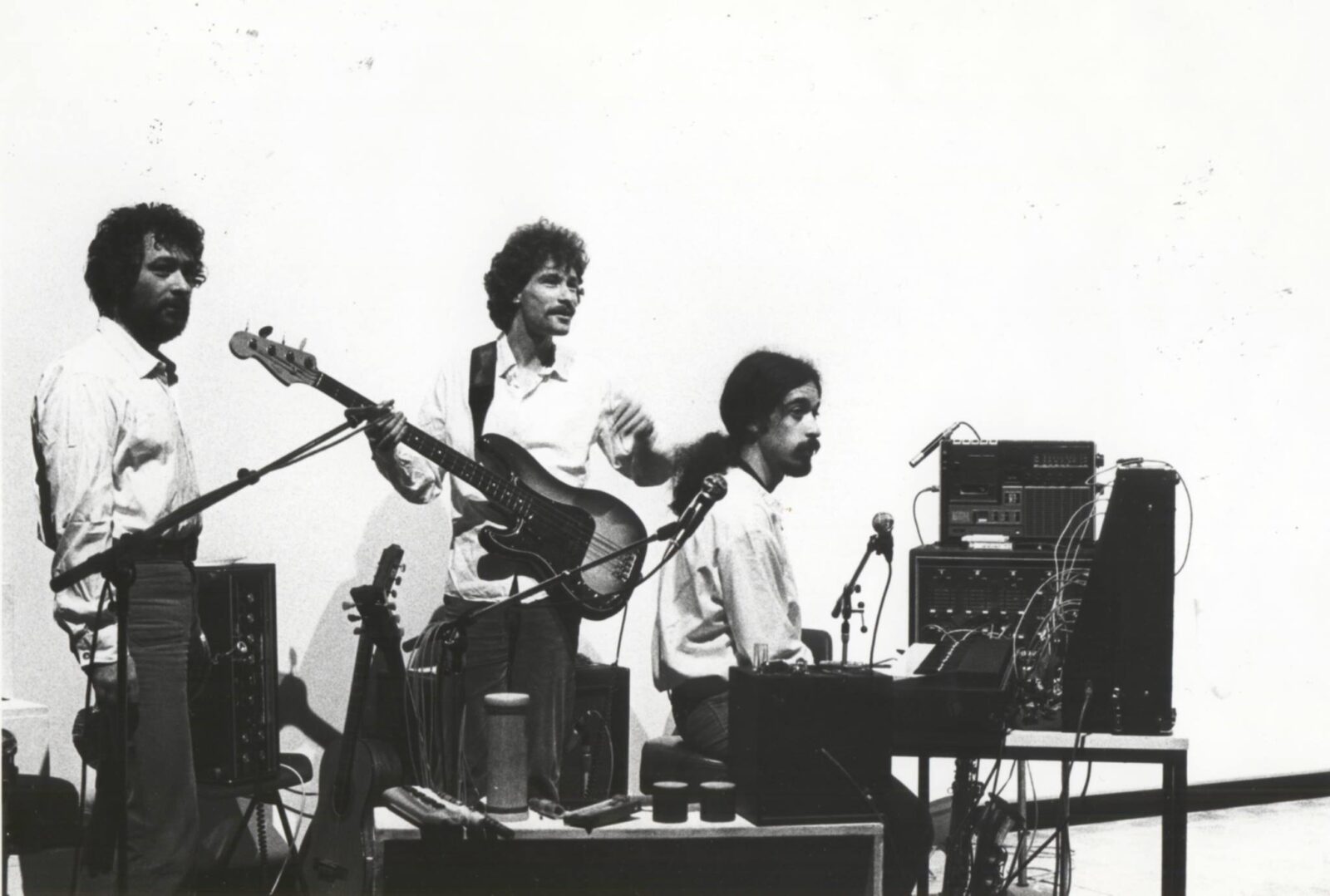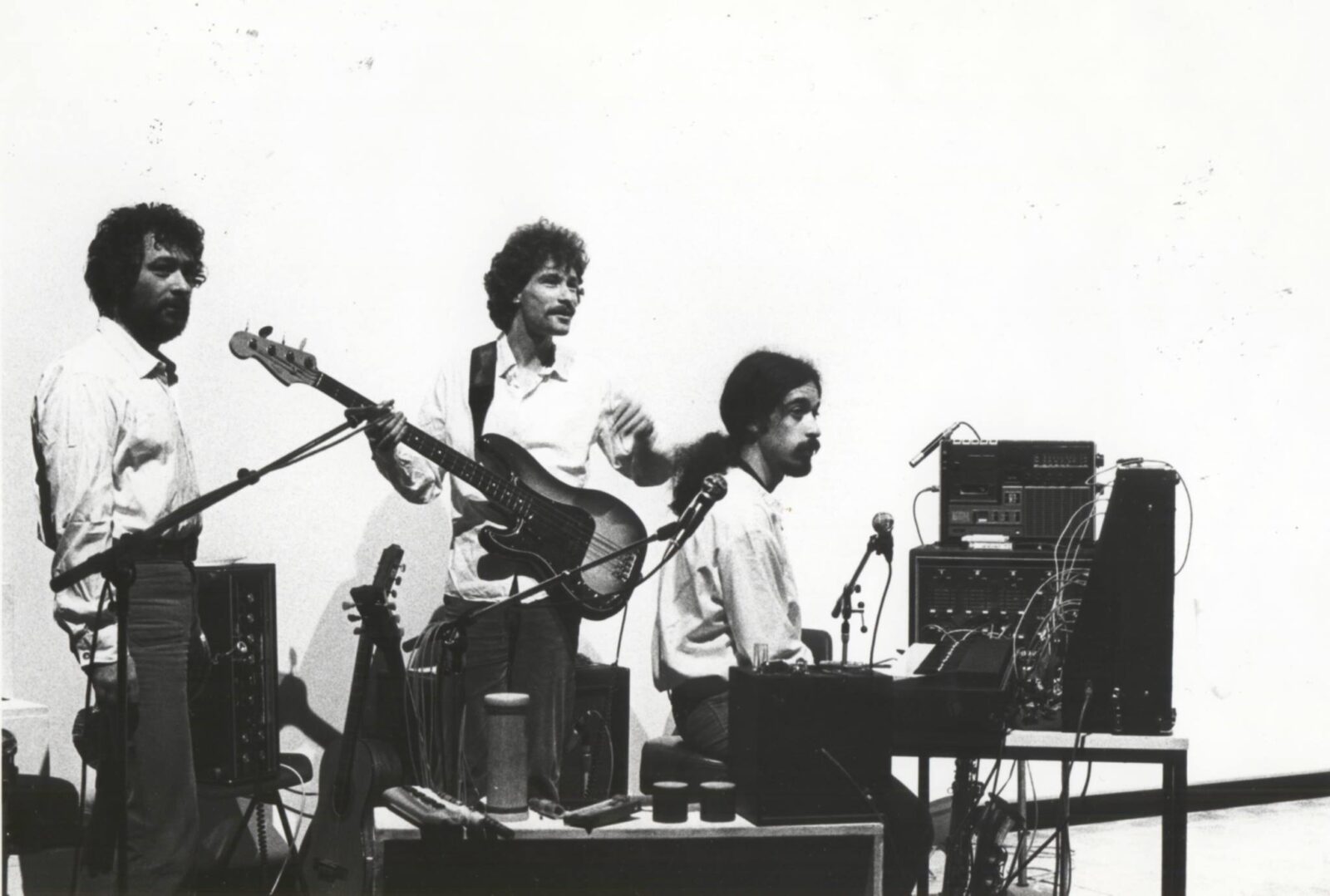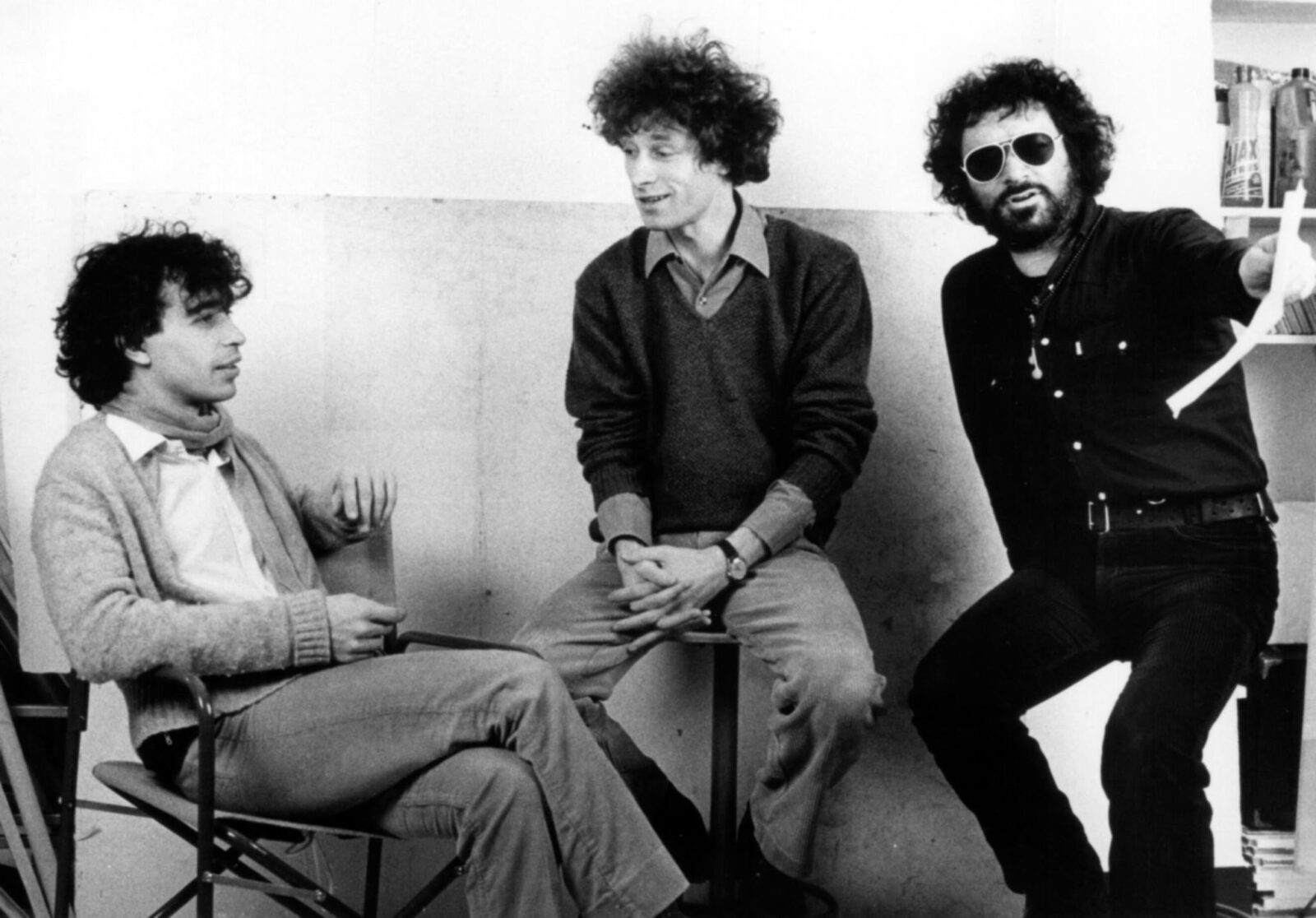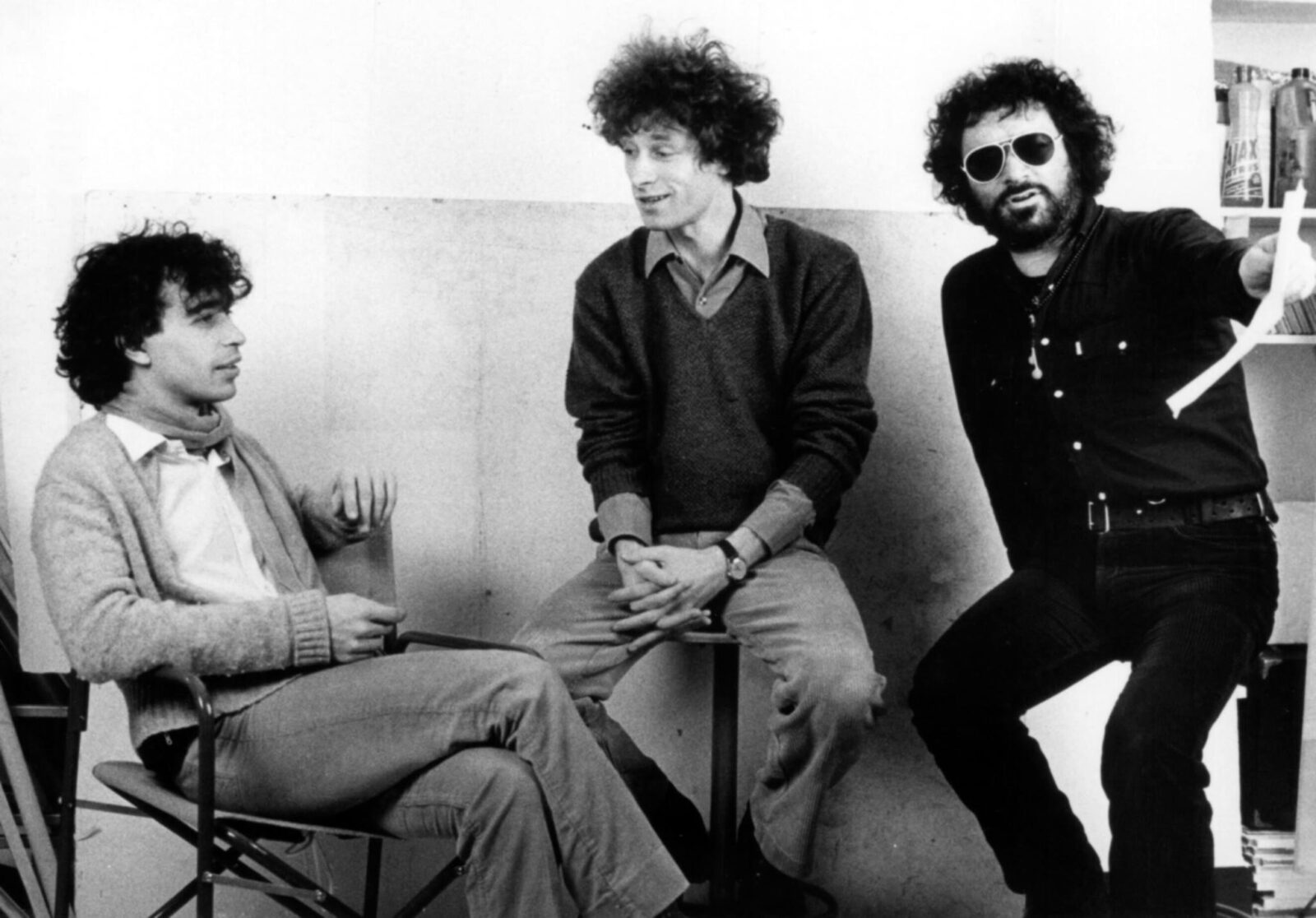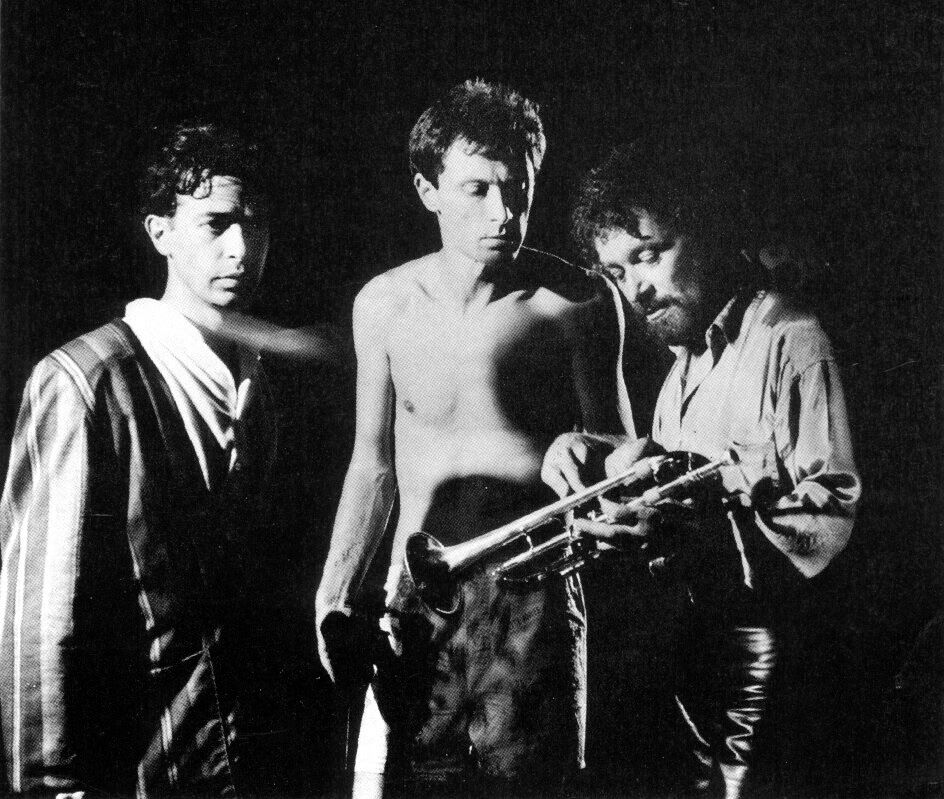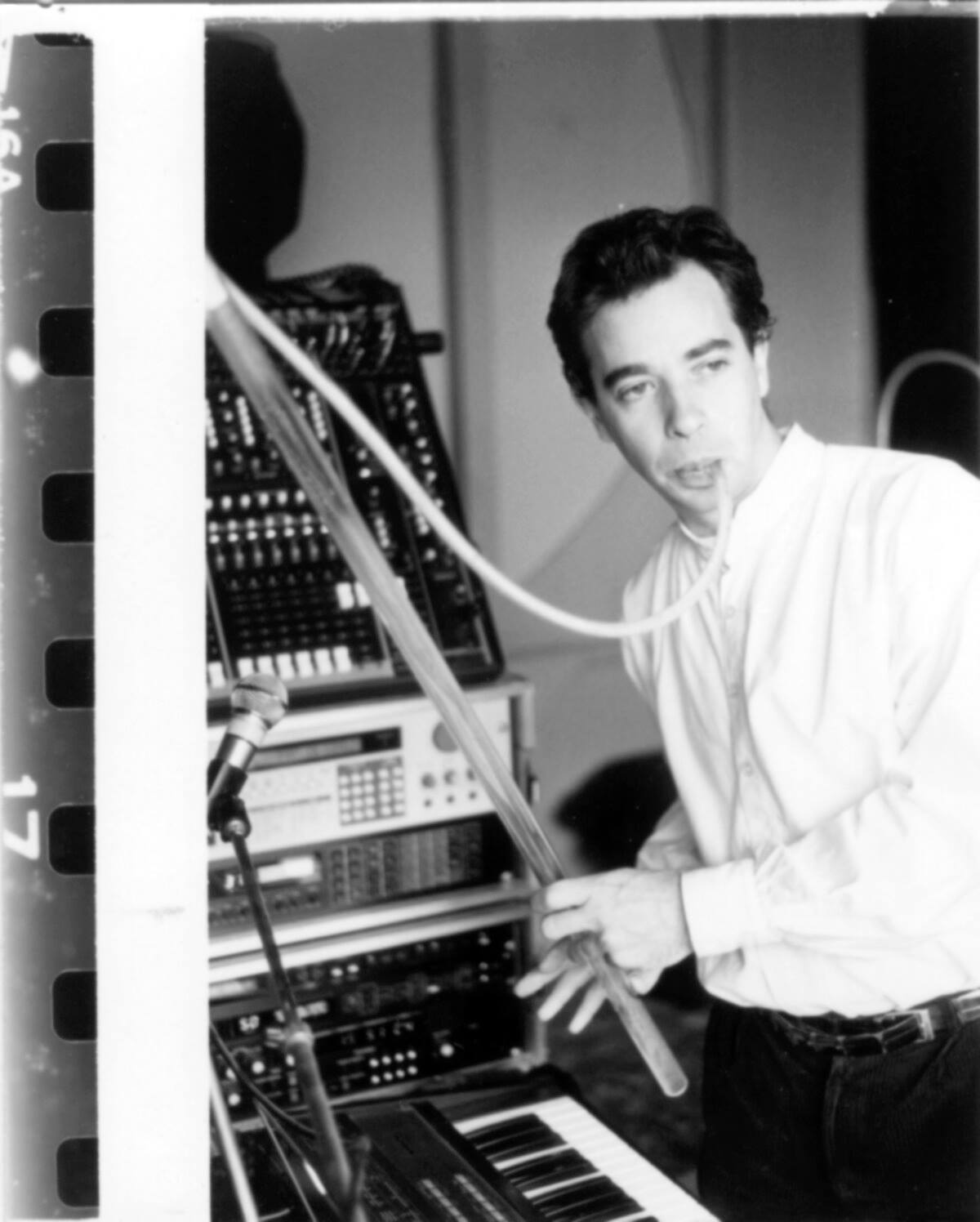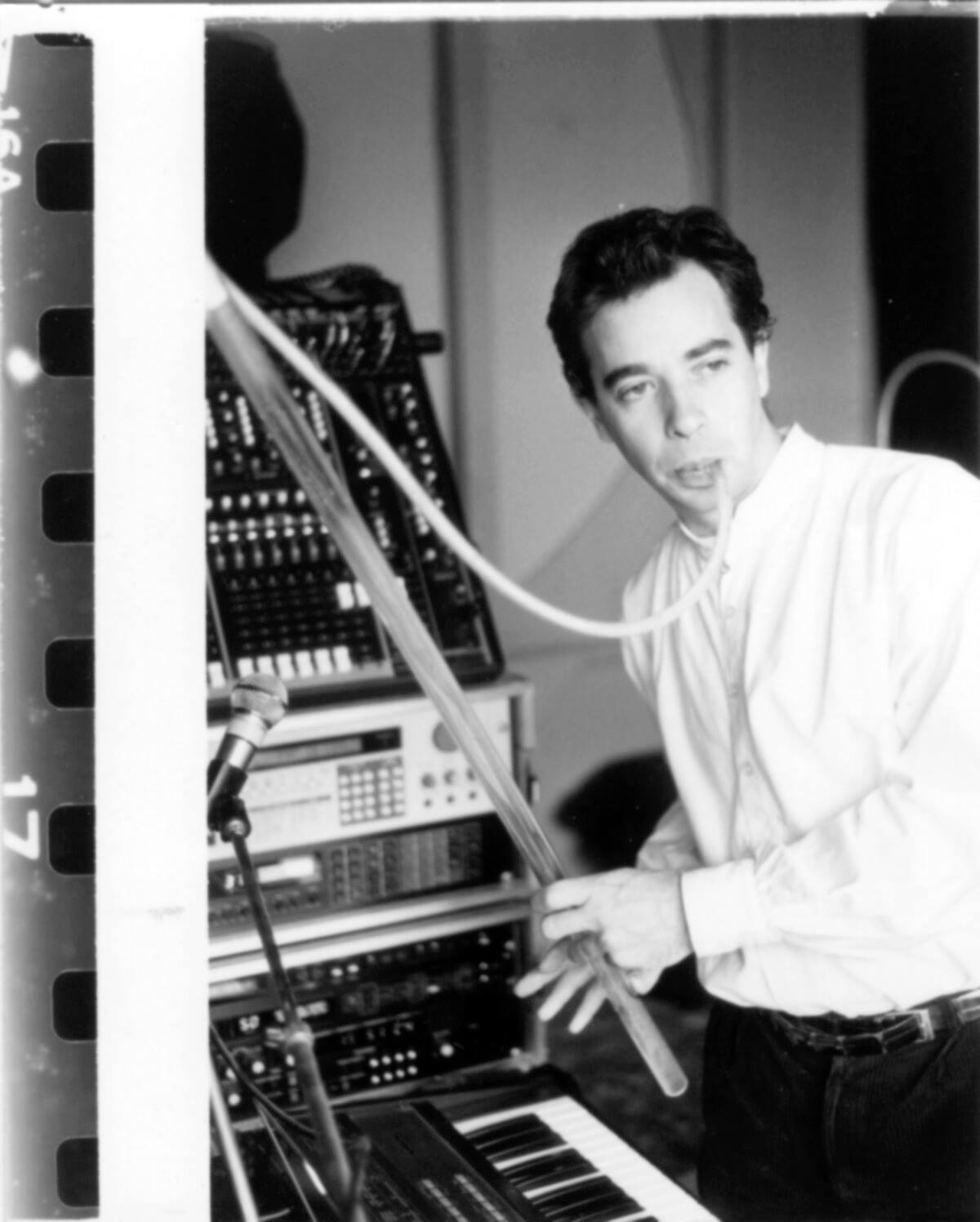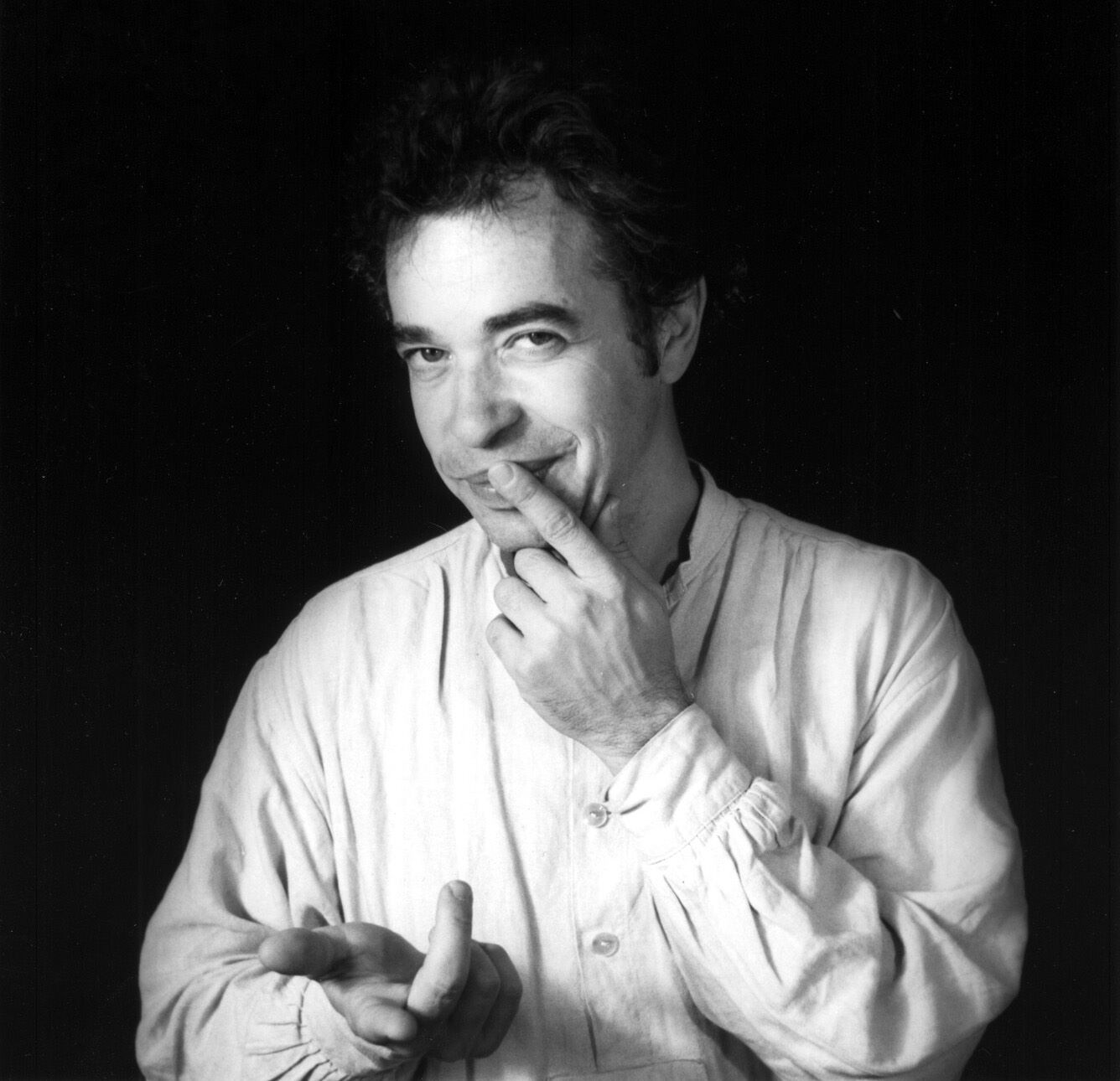 'Les bons contes font les bons amis', the remaining LP by Un drame musical instantané to be reissued on CD by Austrian label Klang Galerie. Several archives are coming out on German label Psych.KG, including solo pieces (1972) on a SP, 'Un drame musical instantané' (1980) or 'Birgé-Gorgé' (1975) on cassettes, 'Un drame musical instantané' on LP (1976)… Probably a few virtual albums to be recorded with new improvisers such as the ones you may find on double Cd 'Pique-nique au labo'… An English book with my pictures… And a few other publications!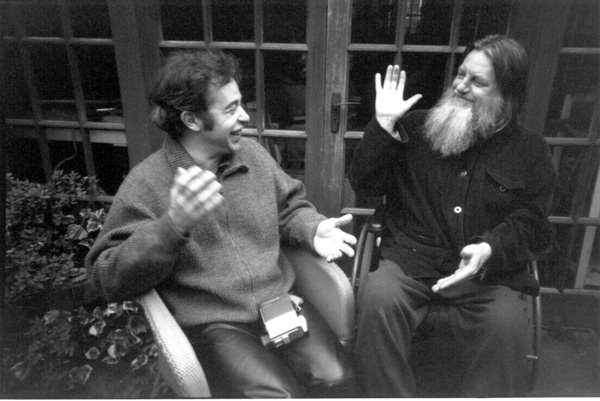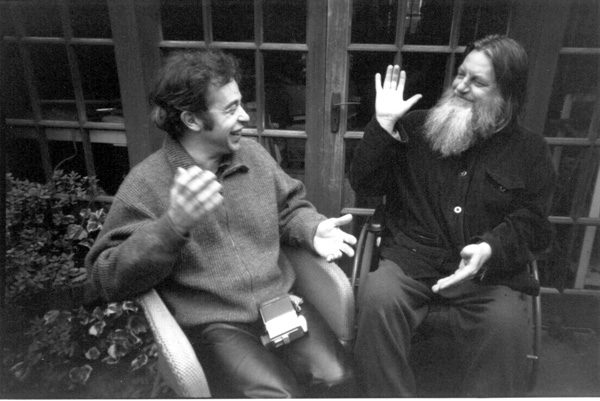 You have three new albums I would like to talk about: 'Perspectives for the 22nd Century', 'Pique-nique au labo', 'The 100th Anniversary (1952-2052)'. I would love it if you can further elaborate on these three releases?
I composed 10 pieces for 'The 100th Anniversary (1952-2052)', one for every decade, mixing archives and new sounds. It took me 10 years to build it. I asked my friend Sacha Gattino to compose my 'Tombeau de Birgé' at the end of it. It reflects the period and my way through it. The last decades are of course anticipation.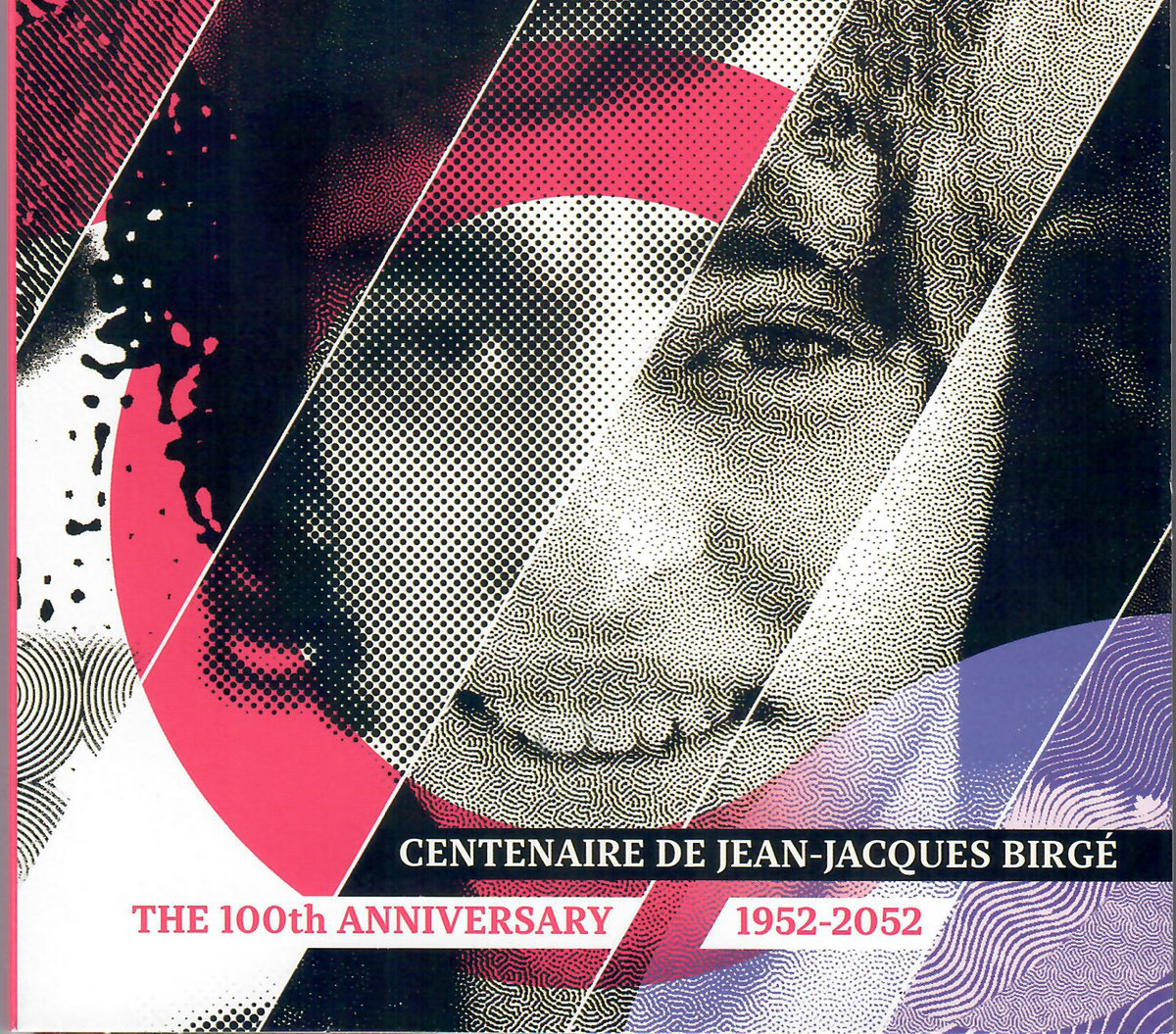 'Perspectives For The 22nd Century' is the story of survivors of the big catastrophe who will meet in Geneva in Switzerland in the ruins of the Museum of Ethnography, who asked me to do something with Constantin Brailoiu's archives. Once again I mixed old and new sounds as if they were current. After that I made a film with seven video artists. If it was composed before the COVID, it's only a few years before what would happen with climate change…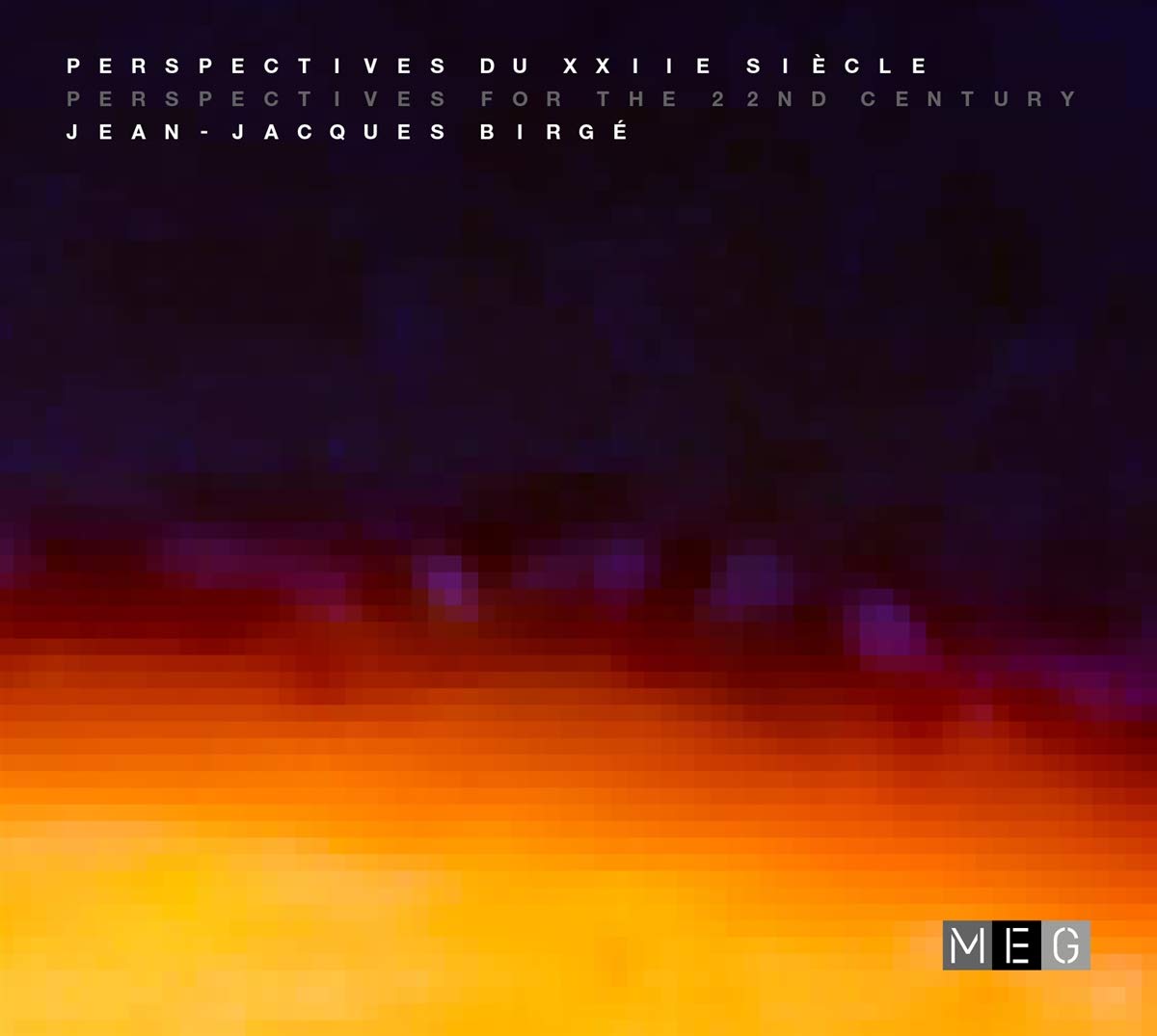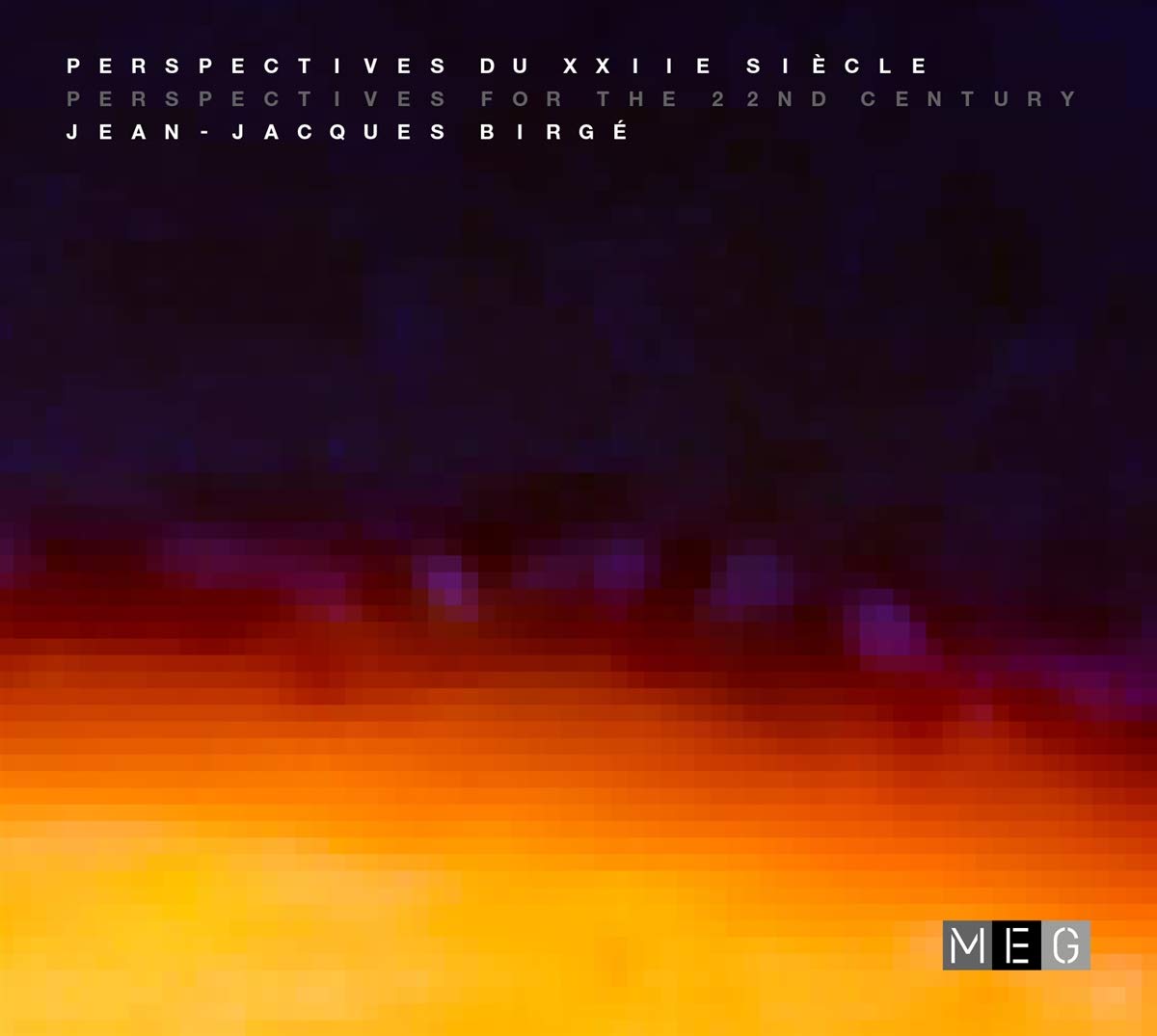 For 'Pique-nique au labo' I chose one piece from each of the 22 virtual albums I've been recording with improvisers during the last ten years.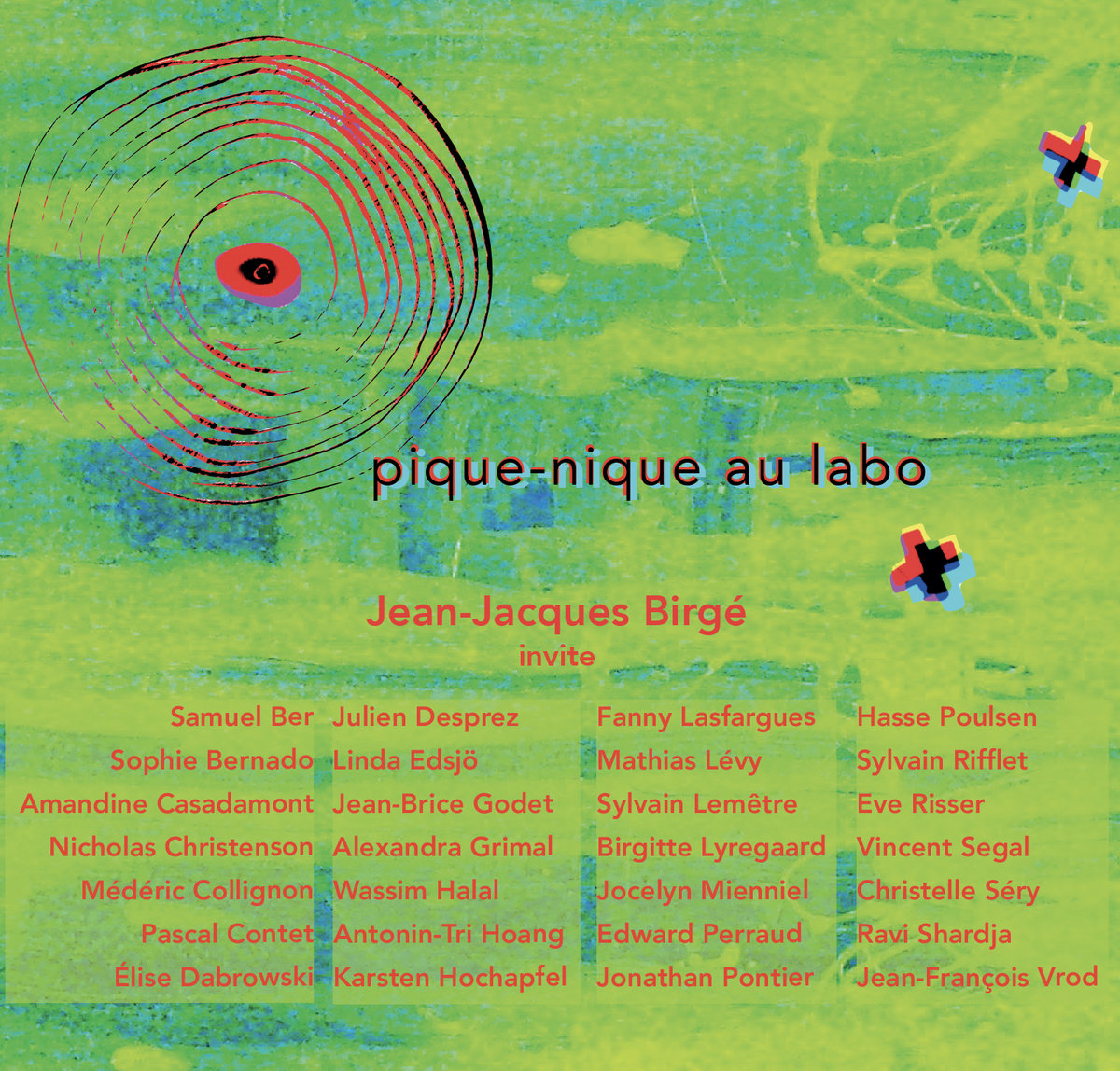 Every time we spend one day together as a trio. Usually musicians meet to play, here the idea is playing to meet.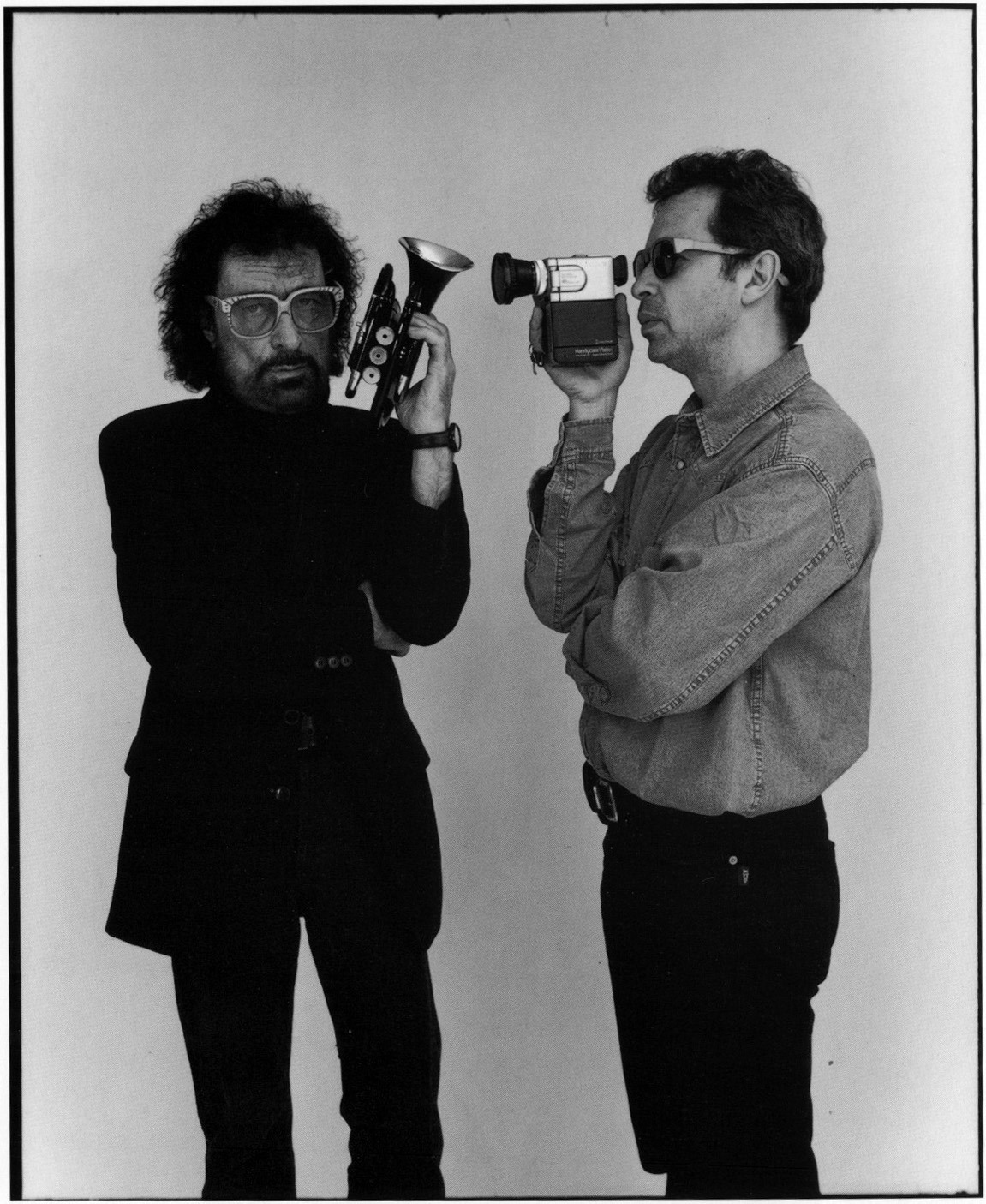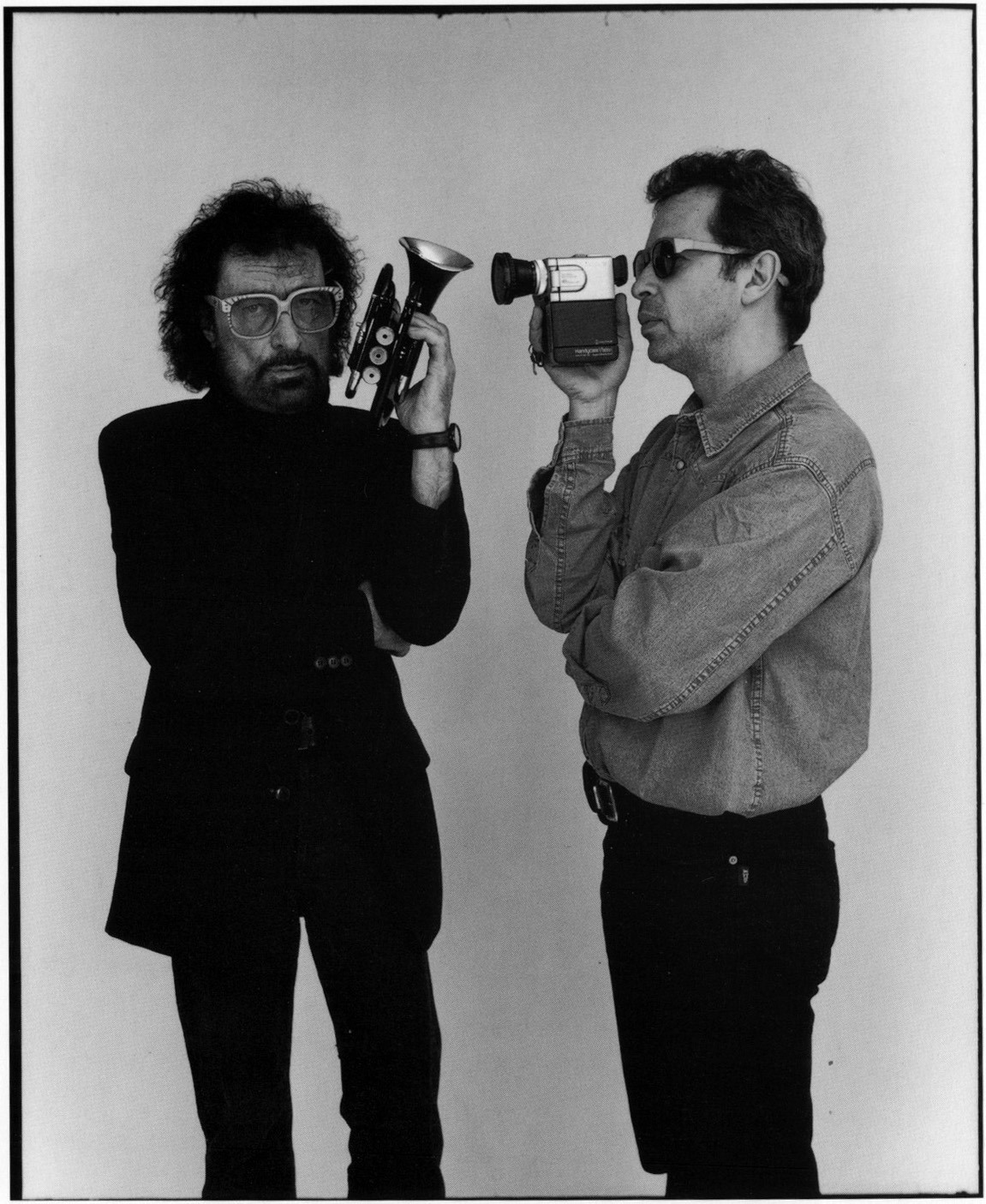 "My imagination seems to have no limit"
You are one of the most active artists I ever interviewed, how do you manage to work on so many projects at once?
I don't sleep much. I do only what I like, so I'm always enthusiastic. I work only with nice people who are or become friends. I love to do many things at the same moment. My imagination seems to have no limit. When I do things I know how to deal with, I manage, but when I know nothing about it, I create. And I take time to live and to love.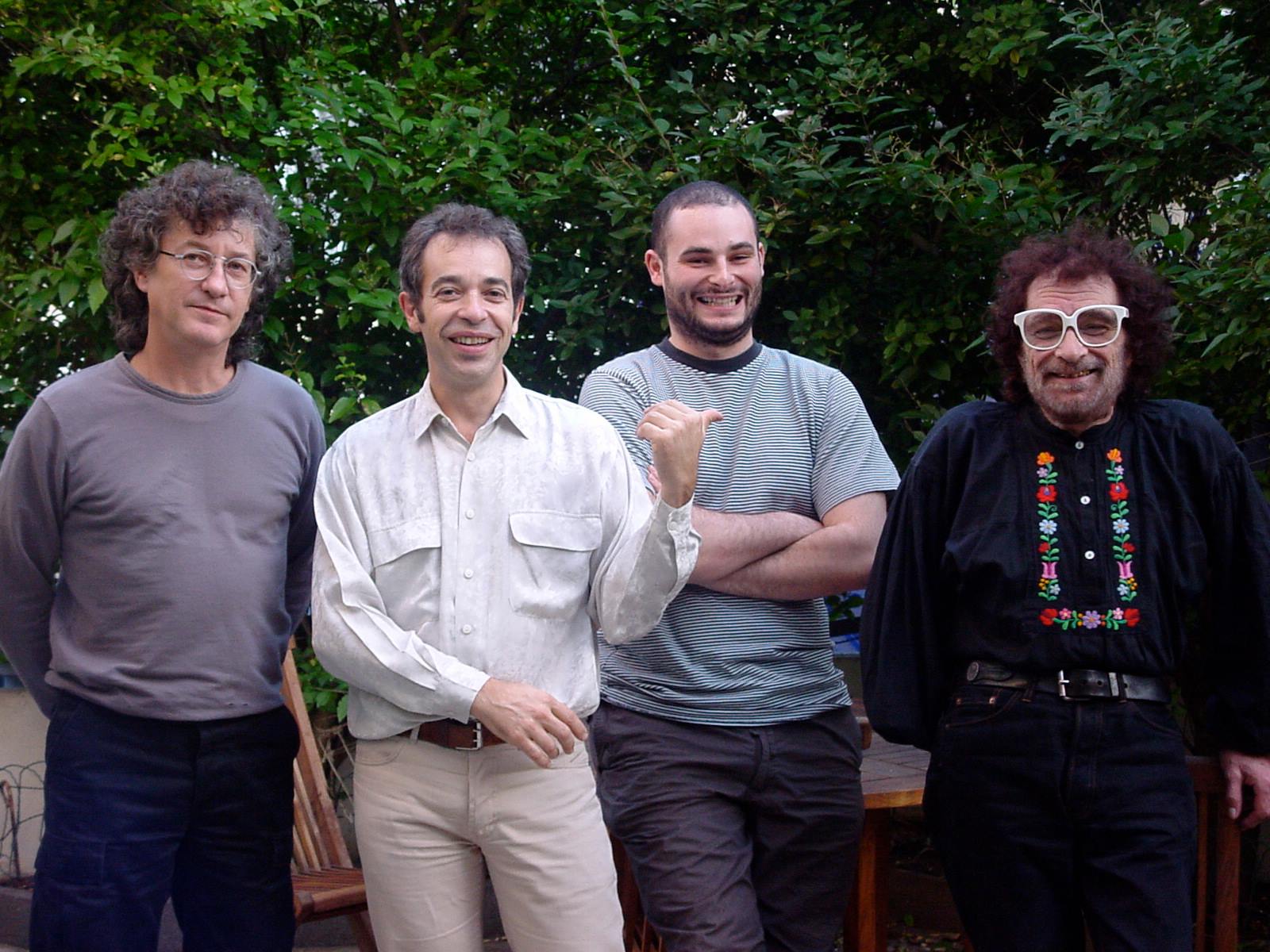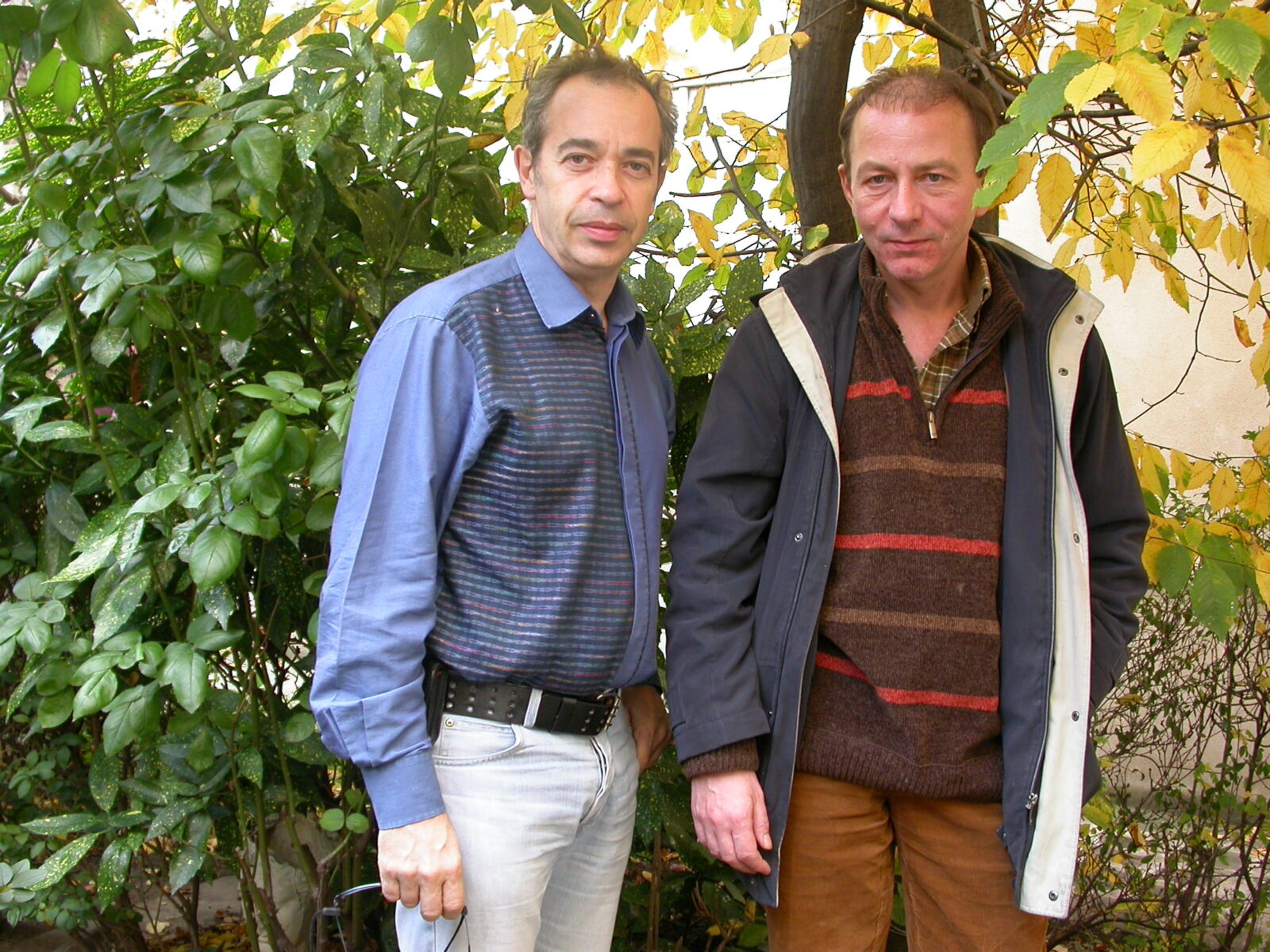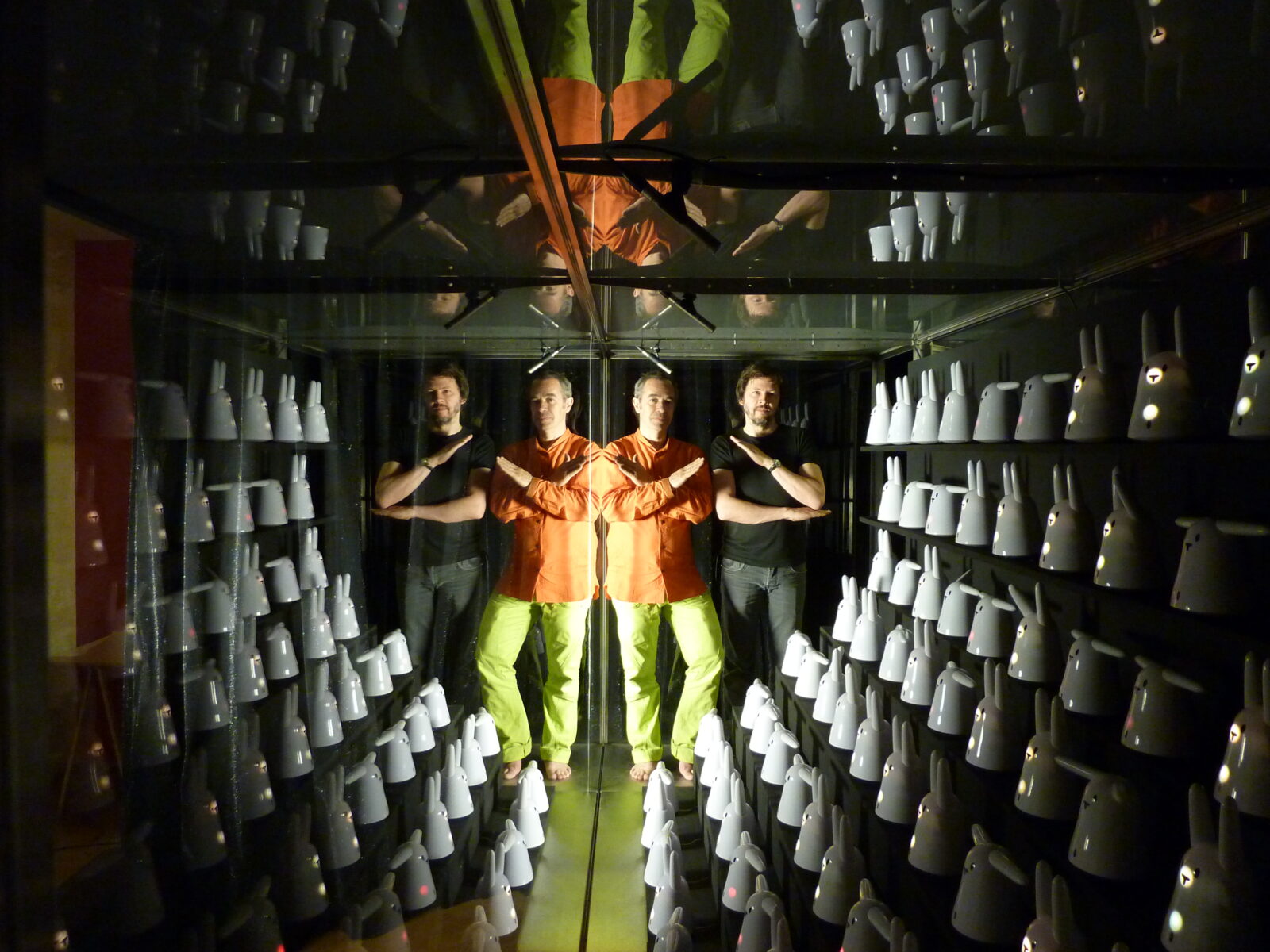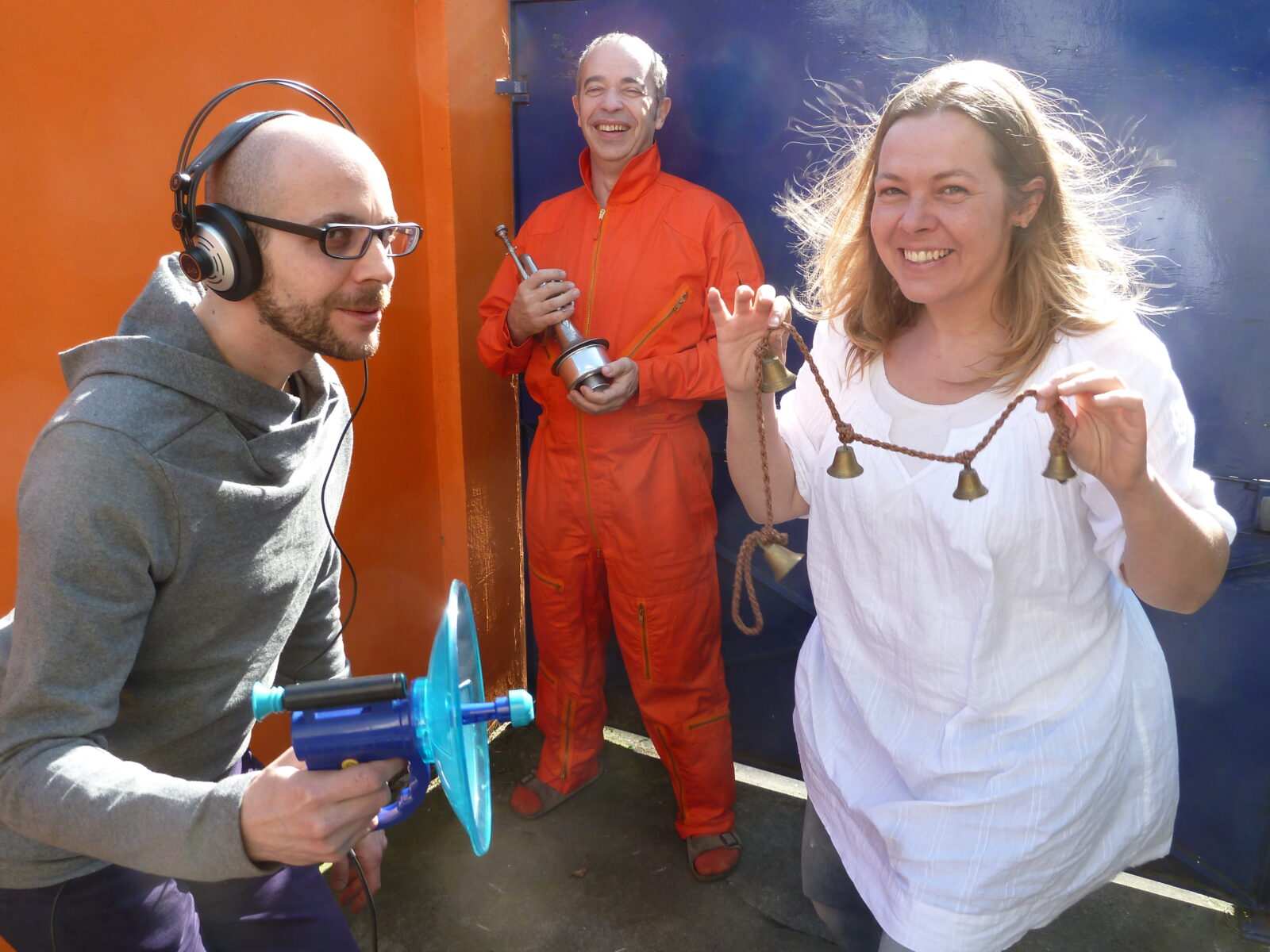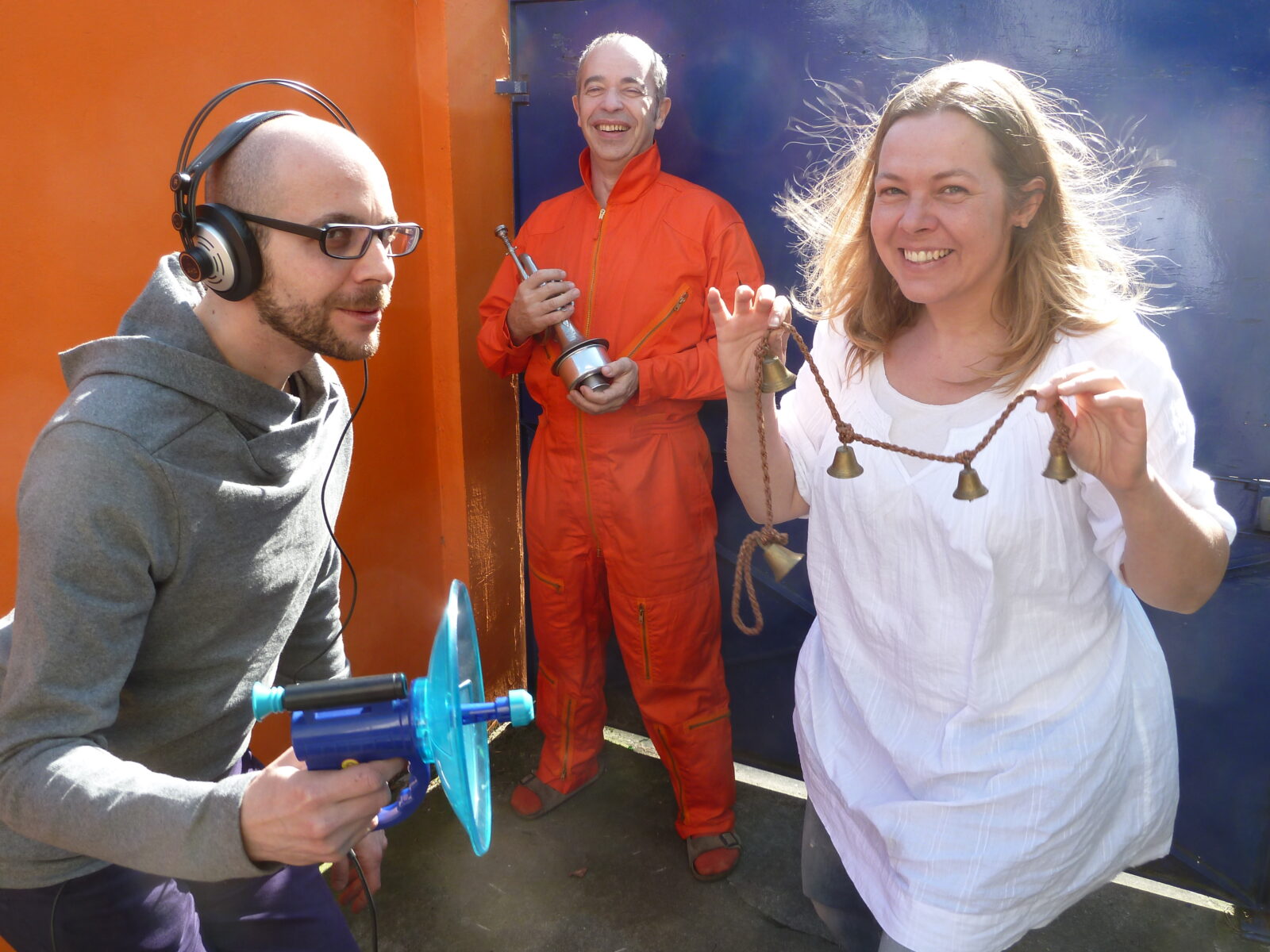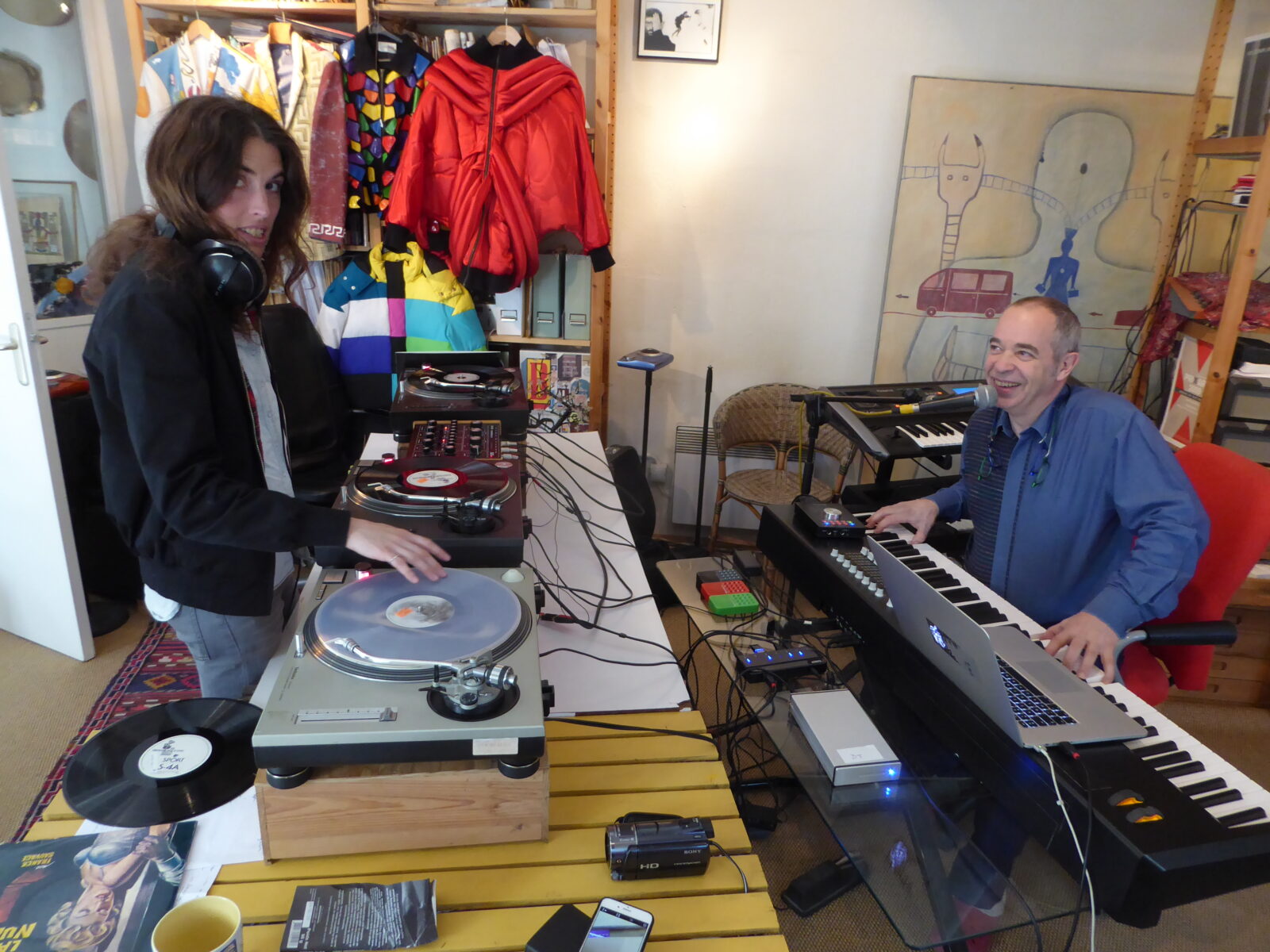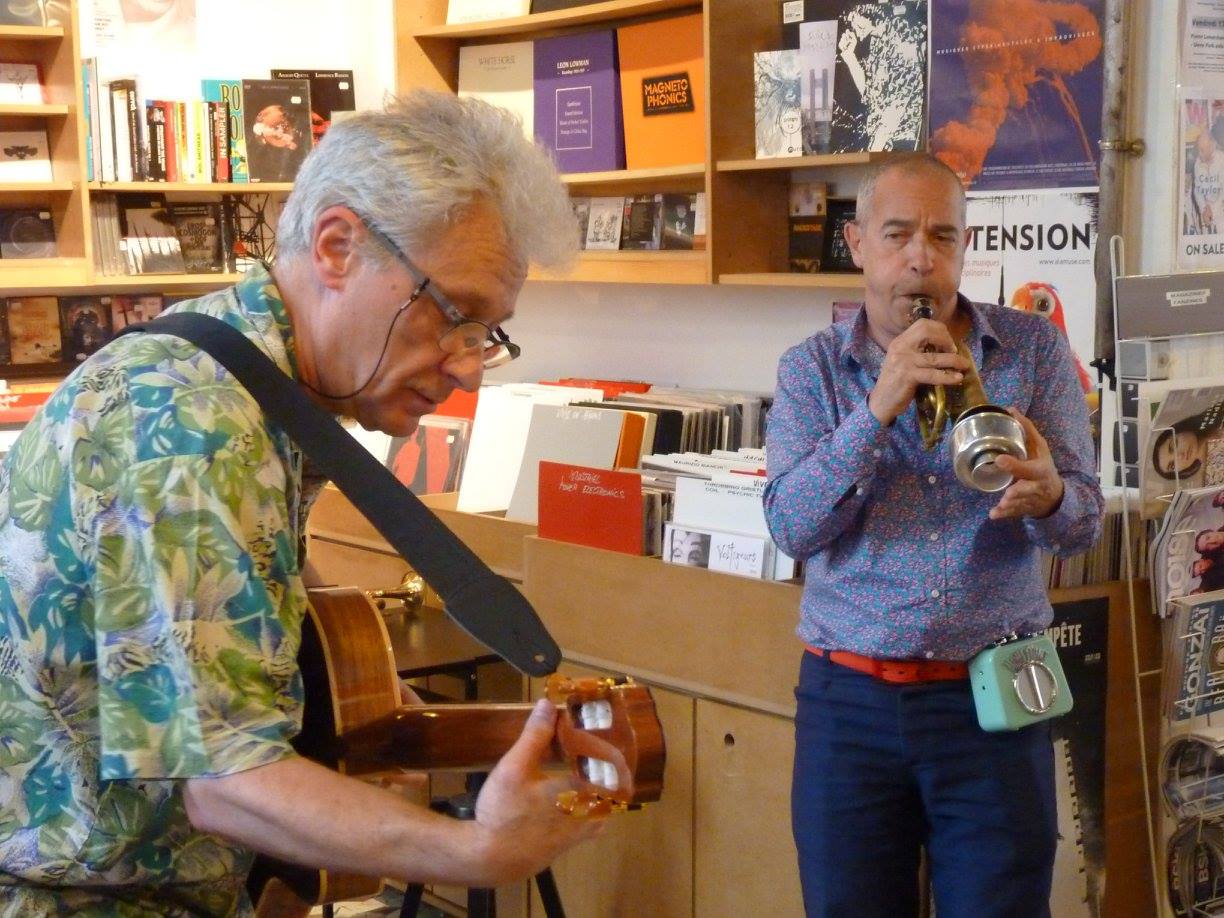 Is there still any unreleased material you would like to release?
So many. On drame.org, there are 170 hours of unissued music, free to listen or download. I would like to do more live shows, not too many however! I love to answer positively when anyone asks me to invent something I never did…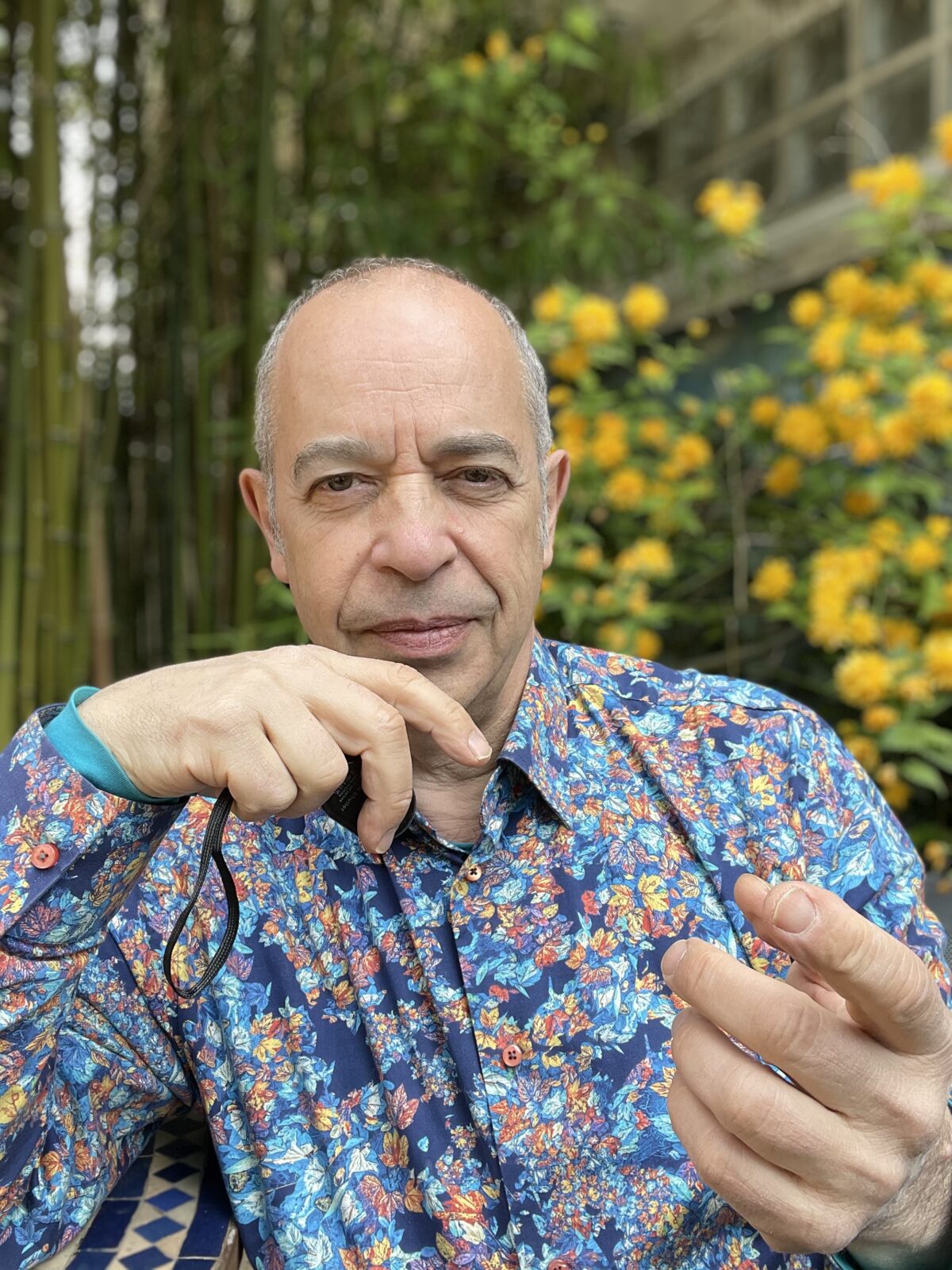 It's absolutely impossible to cover your discography. Would it be possible for you to choose a few albums/projects that still warm your heart?
Birgé Gorgé Shiroc – 'Défense de', 1975 (my first LP)
Un drame musical instantané – 'Trop d'adrénalinenuit', 1976 (first album of the trio)
Jean-Jacques Birgé and Michel Houellebecq – Établissement d'un ciel d'alternance, 1996 (duo with a writer)
Birgé Vitet – 'Carton', 1997 (songs)
Un drame musical instantané – 'Machiavel', 1998 (last album by Un drame musical instantané)
El Strøm – 'Long Time No Sea', 2017
Birgé – 'The 100th Anniversary', 2018
Birgé – 'Perspectives for the 22nd Century', 2020
Birgé with 28 guests, 'Pique-nique au labo', 2020
Birgé Martin, 'Fictions', 2021
Plus CD-Rom 'Alphabet' with Frédéric Durieu and Murielle Lefèvre, opera 'Nabaz'mob' with Antoine Schmitt, exhibitions 'Il étaitunefois la fête foraine' with Raymond Sarti and 'Carambolages' with Jean-Hubert Martin, study of the Paris new metro with Ruedi Baur, interactive artworks with Nicolas Clauss, Sonia Cruchon, Mikaël Cixous, music for Françoise Romand's films, my own films and novels, et cetera.
There is much more information on my site drame.org!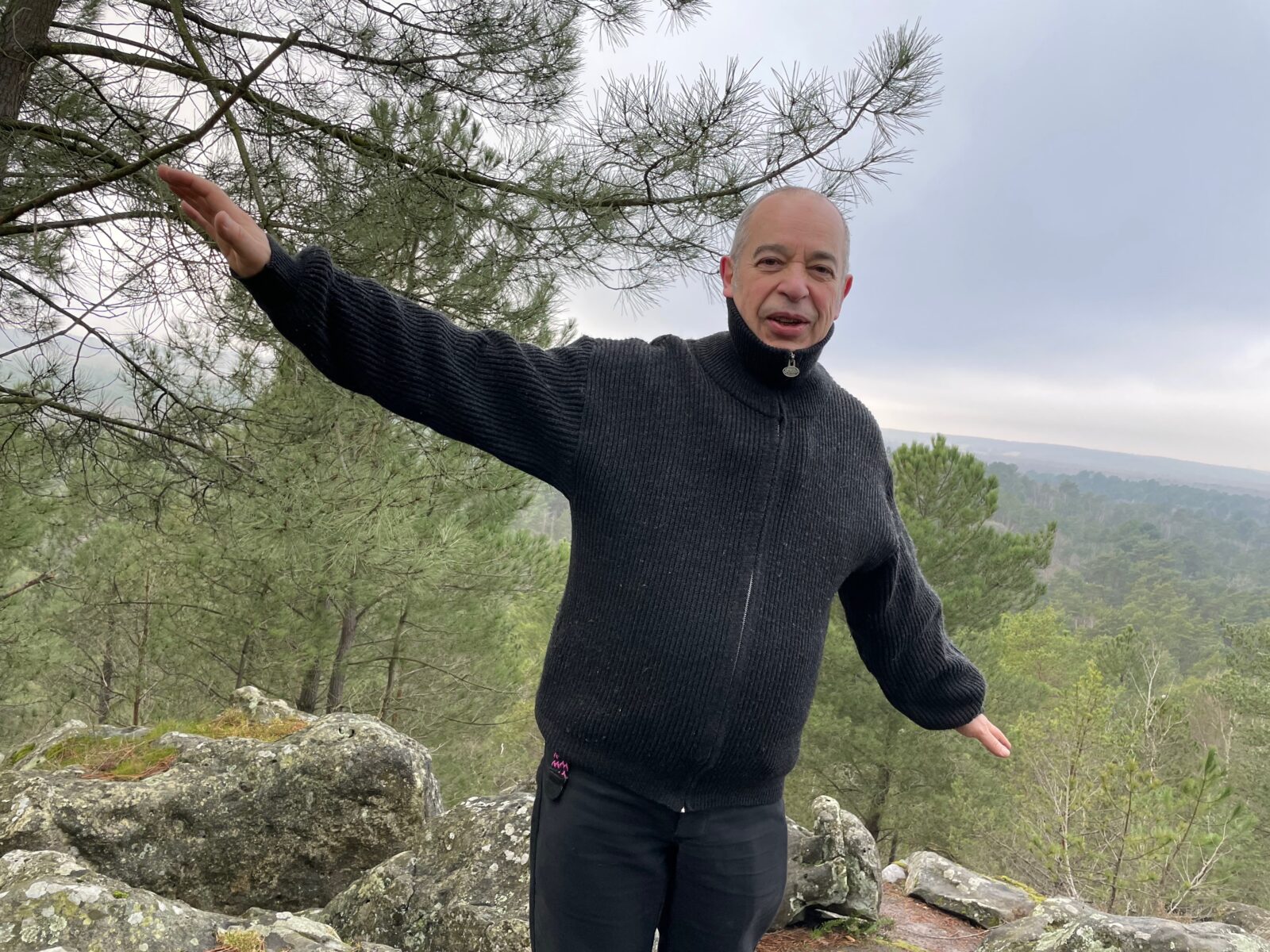 Thank you for taking your time. Last word is yours.
Two quotes by Jean Cocteau:
"Every morning do not shave your antennas".
"The important thing is not to be admired, but to be believed".
Klemen Breznikar
---
Headline photo: 1975
Jean-Jacques Birge Official Website / Facebook / Instagram / Twitter / Bandcamp / YouTube
Souffle Continu Records Official Website / Facebook / Twitter / Bandcamp