'Colibri' by Golden Bug | New Album, 'Piscolabis' | "UFO oscillating between electronica, robot vibrations and psychedelic dub"
Exclusive track premiere of 'Colibri' by Golden Bug, taken from new album, 'Piscolabis', out February 18.
---
6 years after 'V.I.C.T.O.R', Golden Bug signs its return to La Belle Records with 'Piscolabis'. A 4th sonic UFO oscillating between electronica, robot vibrations and psychedelic dub.
'Piscolabis' gathers all the vibes, the codes, the styles Antoine Harispuru has been messing with during the years and traces a bold new direction towards new worlds. And he's got, on his fourth studio album, an impressive cast of guests : rock act The Limiñanas and electronic producer Tim Glass from France, Funboys from Australia, Pajaro Sunrise from Spain; they all help him painting this picture, a project born from opposites confronting each other.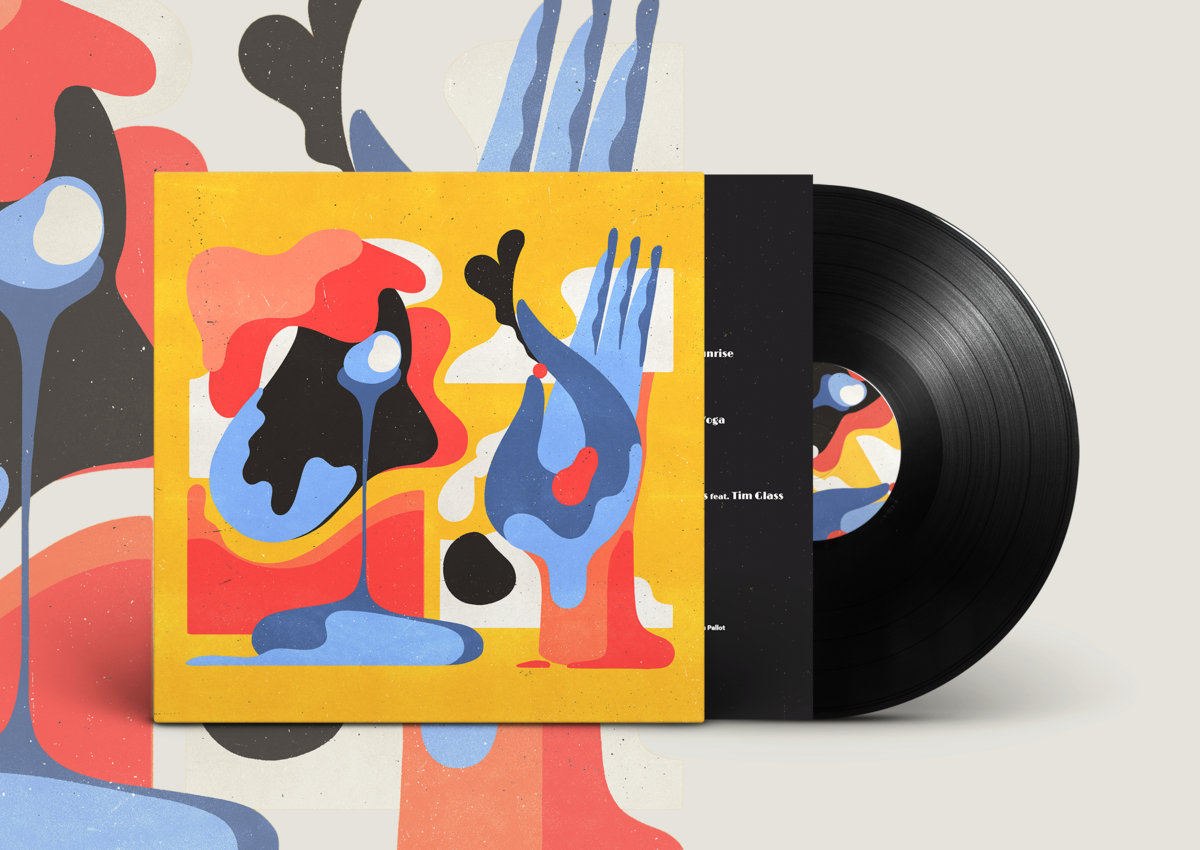 A path starting with ''Colibris' substance-drenched, labyrinthic dance floor beat, going on to 'Variation sur 3 bancs' featuring The Liminañas take on the acid-western / psych pop universe, taking us hitch-hiking for a while thru Japan with singer Vega Voga for some out-there musical epics, and 'La Boite Noire' takes us dancing, but very very very slowly. Slower. Ok. Then 'La Goutte D'Eau' starts casting its shadows until 'Fata Morgana' gets her hands on that arpeggiator, which basically keeps us raving on until 'Nid De Guêpes', a mutating obsession, a gateway drug to 'Bring The Light', featuring Pajaro Sunrise, and to the blinking rainbow road they bring us onto. (This is kinda Golden Bug's light side) The path ends with a triptych: 'Kotodama' Part 1 and 2 (featuring Vega Voga) and 'Le Chant Des Sirènes', a musical work which perfectly encompasses the trip Antoine Harispuru has taken on this last album of his: a stroll from an indescribable, eccentric, robot-like binary code to shining, moody pop music, and back again. Vocal textures with robotic vibrations, and complex psychedelic music are the thread of Ariadne in this new sensory and universal album. Music to listen to, see and feel. Welcome to 'Piscolabis'.
Pre-order link
---
Headline photo: Ana Madrid
Golden Bug Facebook / Instagram / Twitter / Bandcamp
La Belle Records Facebook / Instagram / Bandcamp
Golden Bug Facebook / Instagram / Twitter / Bandcamp
La Belle Records Facebook / Instagram / Bandcamp