Triton Warrior | Interview | "One of the earliest dark heavy rock recordings of the Canadian 1970s"
Triton Warrior recorded one of the earliest examples of dark heavy rock coming from the Canadian underground.
---
Supreme Echo recently issued a fantastic release from the rediscovered one-copy-in-existence acetate of the original quartet recorded prior to vocalist Joel Cohen joining. Guitarist David Fromstein sings lead vocals on this haunting and eerie heavy rock smoker!! Proto-heavy metal all the way. Professionally transferred and digitally restored audio.
"We were to be the loudest, heaviest band in Canada"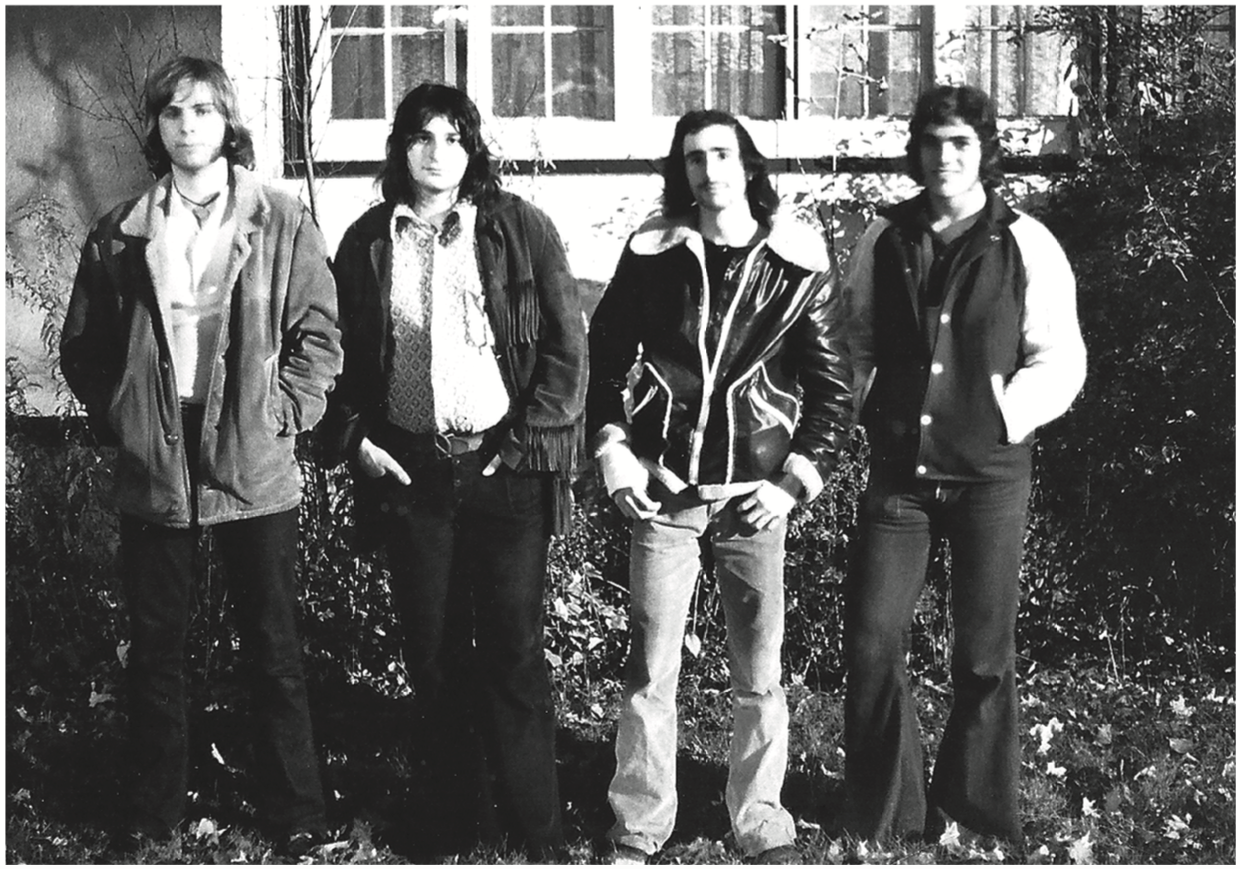 Thanks a lot for taking your time.
Dave Fromstein: Thank you for taking the time to interview me about the Triton Warrior band. Founding member Ken Ambrose is unable to participate so I will do my best to represent us both.
Would you like to talk a bit about your background?
I grew up in Toronto in the 60's. Guitar playing started with lessons at the age of five. Our family had a love for music, and live theatre, so, plays at the O'Keeffe centre. and evenings of symphony and jazz clubs for the early show is where I got my first exposure to live performance music.
As an infant in the 50's I had two concussions before 1.5 years. The result was that from the time I could speak I stammered badly. I started guitar lessons at five and quickly discovered a wonderful safe place where I could go inside my head, and my heart without a speech impediment. The same was evident on stage and singing, no stammer. My first performance at a resort in the Catskills at the age of 6 ('House Of The Rising Sun'). Formal lessons for 15 years, three years conservatory theory, bass in the orchestra for five years, and I studied Modern Harmonic Jazz techniques from Gordon Delmont.
I guess it all started with two high school bands; The Cast and Mama Moose.
In the early days in 1972 I broke my wrist taking a jump with a horse. While recovering from my surgery I met Ken Ambrose from Mama Moose. My band The Cast was looking for a new drummer, and Ken was looking for a guitarist. I was playing a lot of Top 40 music while Ken and Mama Moose were exploring the heavier side of music. Interestingly, both bands had original material.
Can you elaborate the formation of Triton Warrior? If I understand correctly, The Cast and Mama Moose joined together to form Triton Warrior?
In 1972 Ken and I met in front of a local restaurant. We talked about checking out forming a new band. So Alex Simon and I left The Cast and joined Ken Ambrose and Keith Syrett to form Triton Warrior. We had a great working environment. Alex and I with the formal music backgrounds, Ken and Keith with their raw energy and sophisticated music pallet. We meshed instantly. Some months later Joel Cohen joined the band. He was doing our lighting and quite often could sing over the band without a microphone. We wanted that power for our sound.
"For me the guitar amp is full with full boost and distortion on full"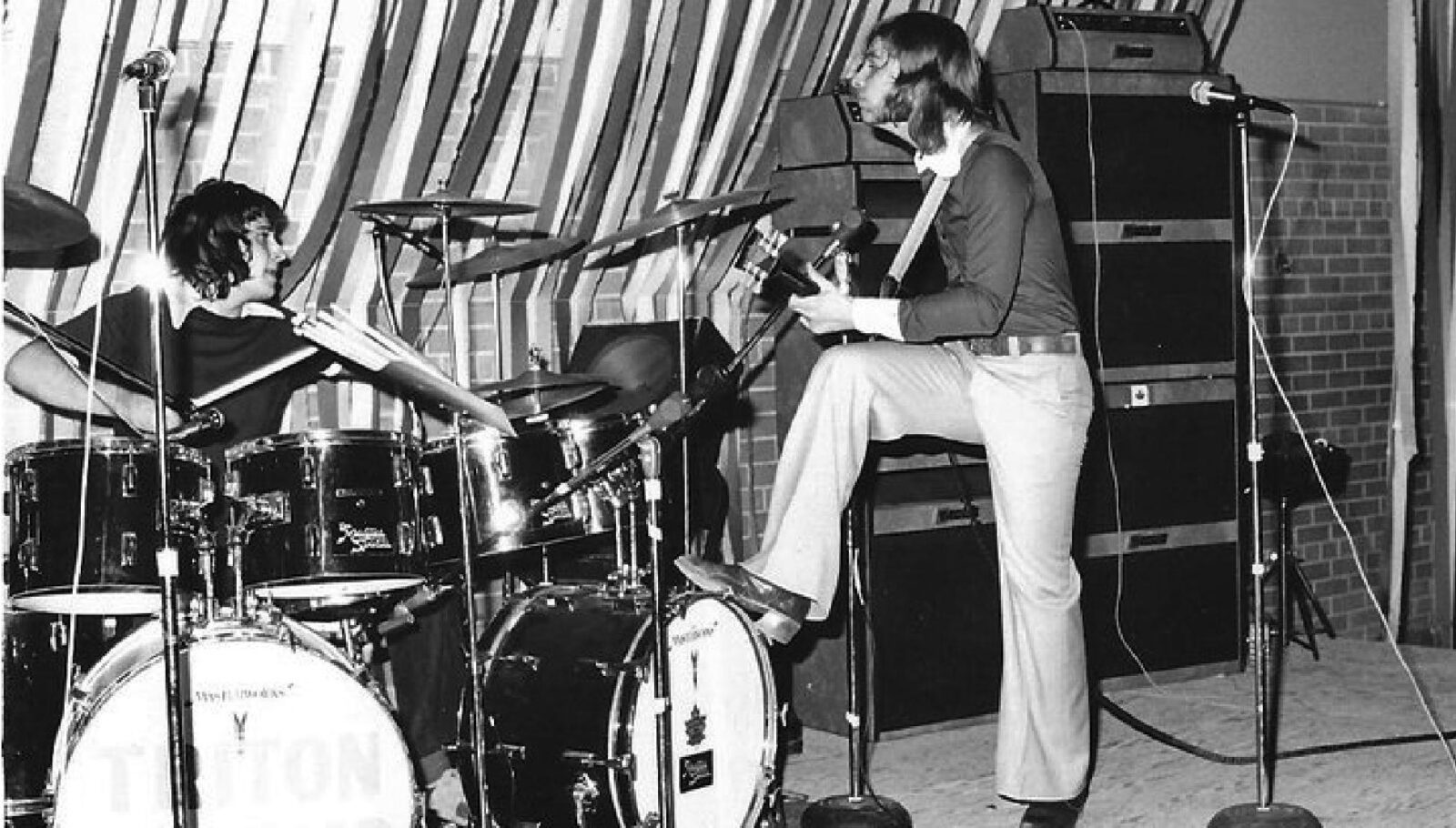 You had different influences but the heavy side prevailed.
Before meeting Ken I had no idea who any of the heavy bands were. I was listening to The Yardbirds, Crosby, Stills, Nash & Young, James Taylor. Ken was listening to all the heavy bands. I never played a power chord or bent a note on a lead before meeting Ken. So the direction was set. We were to be the loudest, heaviest band in Canada.
In the beginning, Triton Warrior would play the after-school dances, evening socials and church dances. This would have been 1972. At the same time, we became a house band for a banquet hall in the junction area of Toronto. At the high school dances the kids would be packed in like cattle up to the stage. With the first chord of the night the sound pressure would blow them back 20 feet. We were loud. For me the guitar amp is full with full boost and distortion on full. It was all about the attitude back then.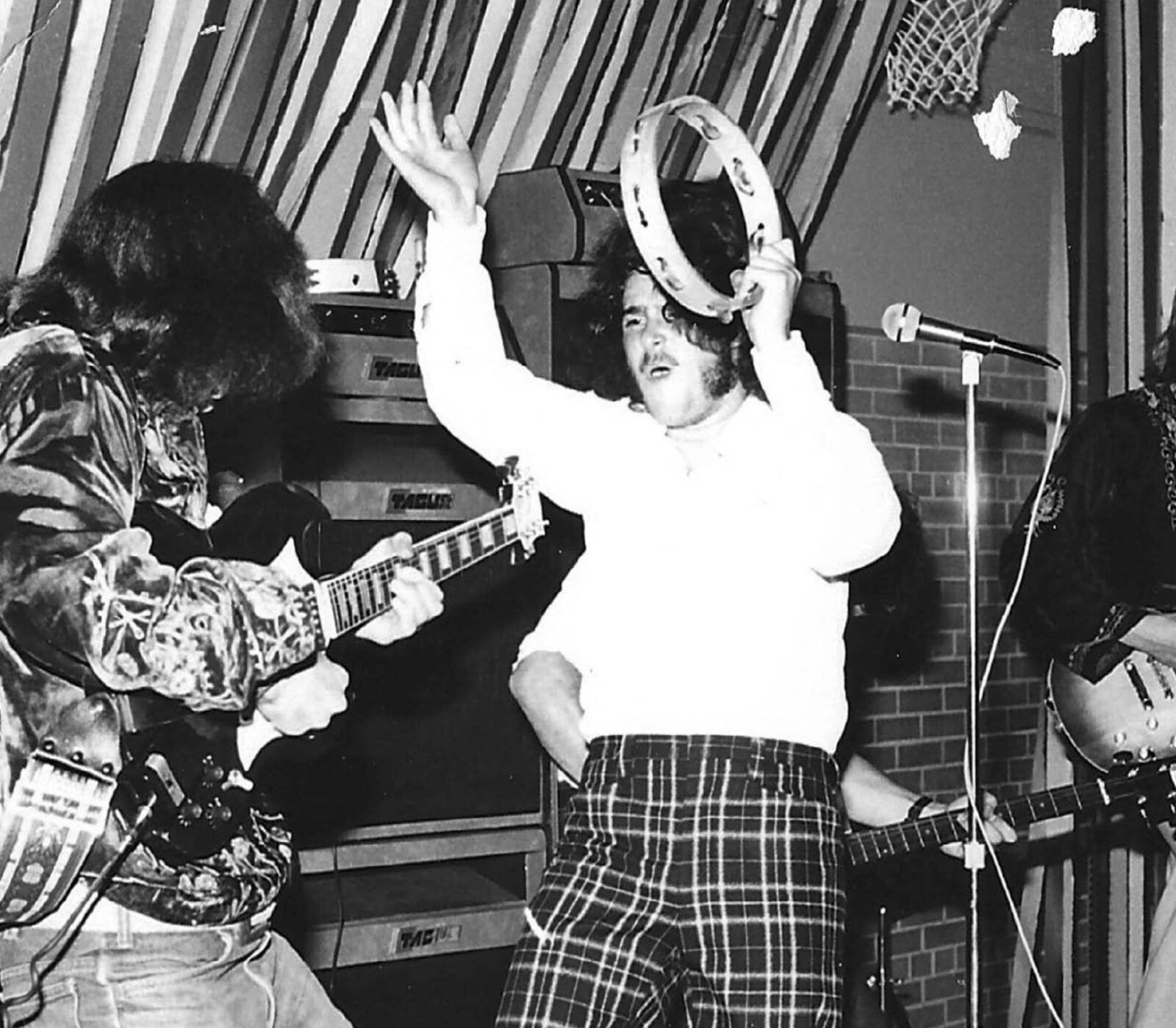 I love the fact that you named yourself after hearing about Jade Warrior.
The Jade Warrior reference is all Ken. He was the one with 1,000 albums in his collection. Ken and I were always throwing ideas back and forth, usually at the library. He had the Jade Warrior reference, and I liked the Neptune, Seahorse, The Trident, and so we merged our ideas to become Triton Warrior. I drew the artwork for the business card and T-shirts.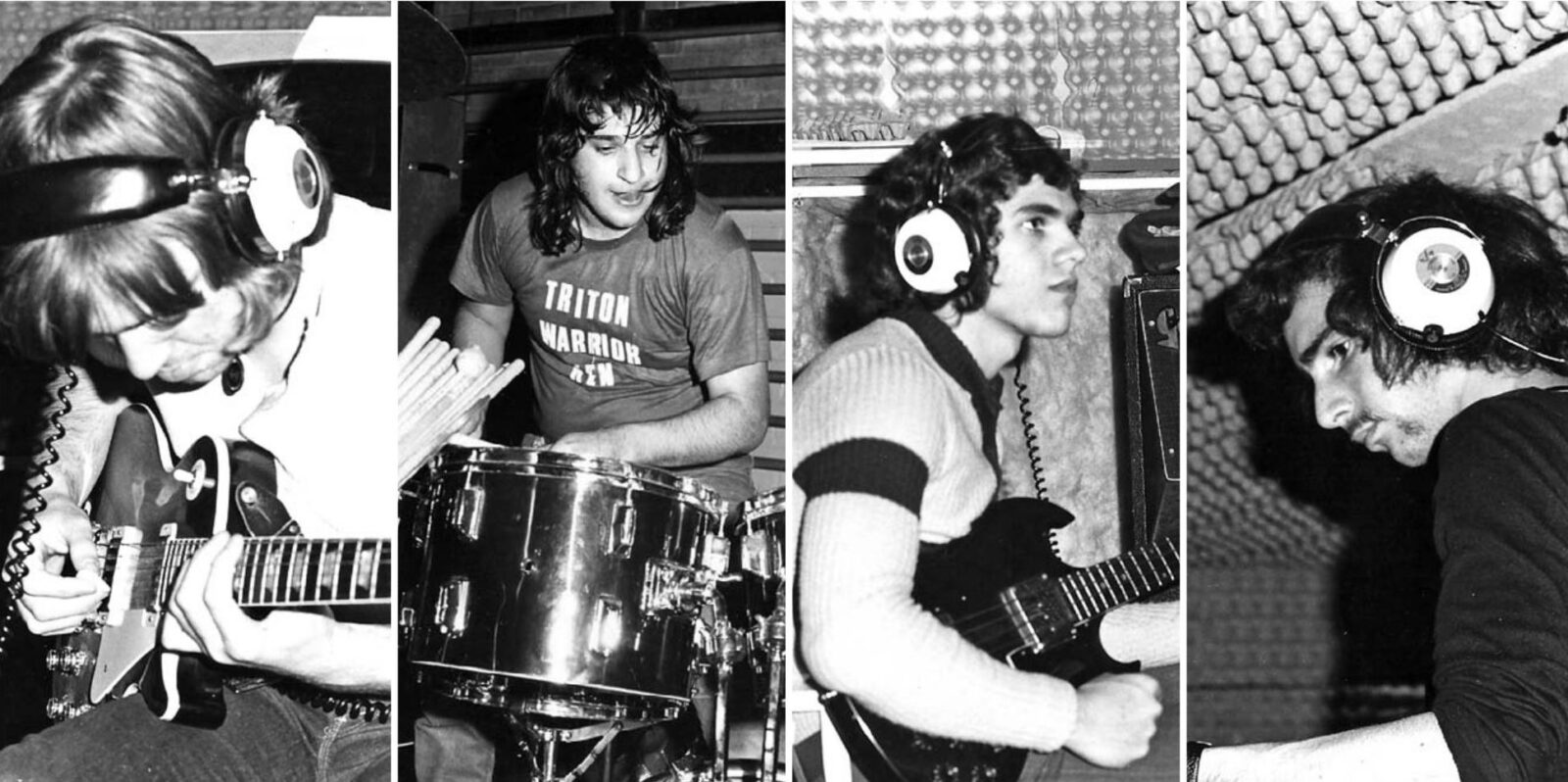 What's the story behind 'Satans Train' / 'Sealed In A Grave' 7″? You recorded the same two songs twice. Where did you record it? Was it a self-release? How many copies were produced? What was the difference between the two versions?
Creativity was always flowing. Ken and I got together. He would show me how he could play guitar. One of these impromptu jams with Ken, I liked the chord rift he was playing. Lyrics were Ken and I, usually me following Ken's direction. The idea for the train on the tracks to be personified with drums, then I put the diminished chords against the rhythm and we had ourselves a really heavy tune that got every one up and onto the dance floor. Of course we featured Ken with a drum solo, and Keith to play the lead. 'Sealed In A Grave' was a tune Ken and Keith brought to the band. I got to sing lead on both these tunes and play the lead on Ken's song.
We recorded at an independent studio, graveyard shift is so appropriate for these tunes. 'Satans Train' and its B side were recorded at Tatsi Sound. We were all so out of our comfort zone that the recording was more about trying not to make mistakes, rather than expression. A single acetate was made.
Their one of a kind acetate was recorded earlier in October-November 1972. How did you get signed to Vintage Records to re-record the single?
The Sound Canada recording sessions and resulting single was a totally different experience. Firstly, I only had to worry about singing lead on 'Sealed In A Grave', our new vocalist Joel Cohen, sang 'Satans Train' and the high part in 'Sealed In A Grave'. We were well rehearsed and had a great experience. The release on Vintage Records (broker-insignia label for Sound Canada) was a self release with a limited run of 200 records I believe. We were determined to get a release out there even at our own expense.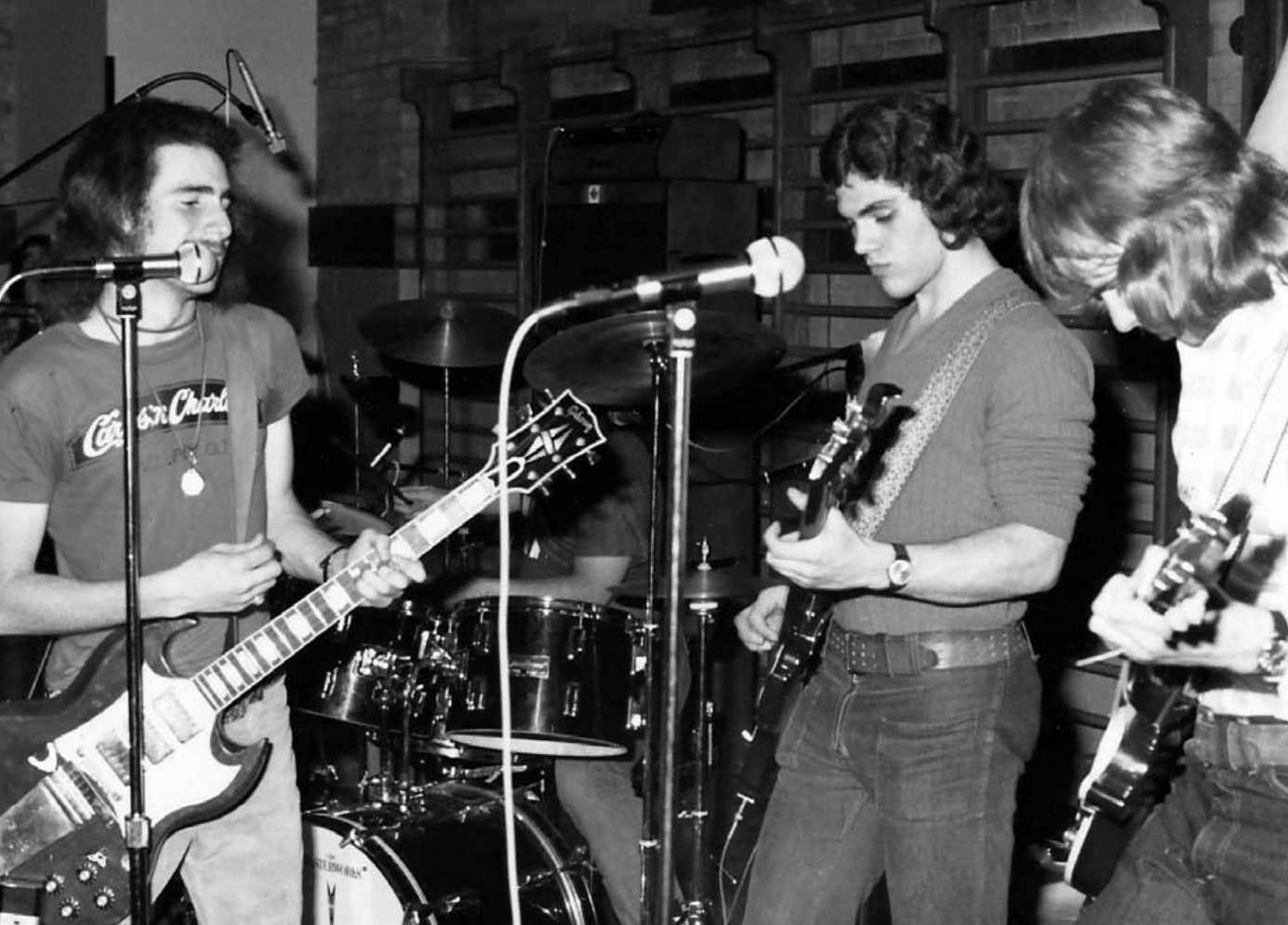 Where did you record it? What kind of equipment did you use and who was the producer? How many hours did you spend in the studio?
I believe Glenn Clark was the producer at Sound Canada. For the recording we worked with 2 inch tape and recorded 8 tracks. I believe we spent around 8 hours between the session and the mixdown.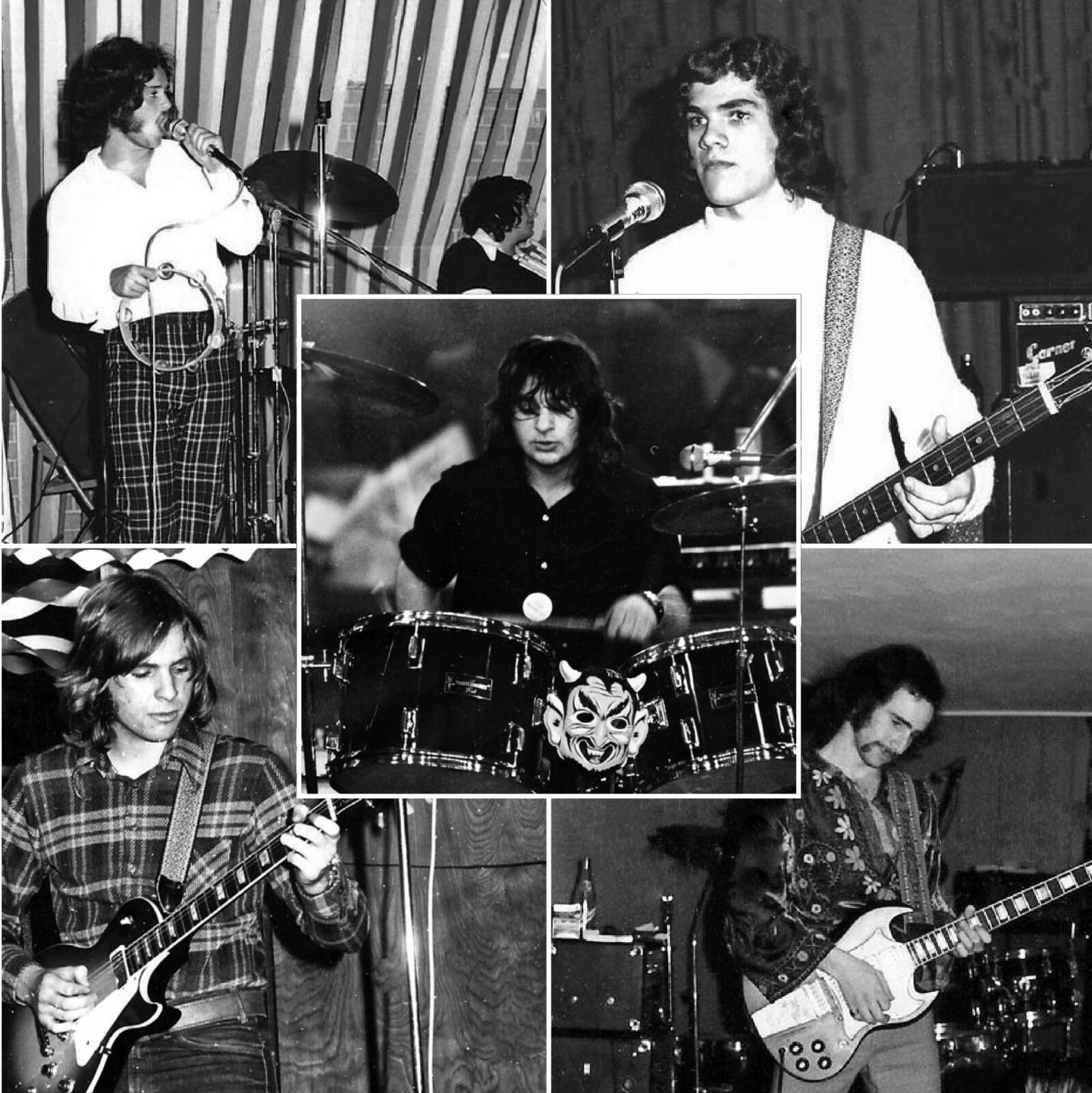 Recorded at Sound Canada, Don Mills, Ontario spring (probably March) 1973. Engineered by Glenn Clarke. Produced by Triton Warrior. Executive Producer Art Snider.
Where did you all play and with what other bands?
My personal pedigree into rock started with Triton Warrior. Before that my band at 9 was Mad Hatter, followed by The Cast, and then Triton. Since then, I worked 15 years playing weddings and corporate events, and even took a stint as the house musician for YUK YUKs back in the 80s. I opened Triton Sound studio in 1978 and this is where I found my passion for performing on my clients tracks, and producing. Most recently, I played with several bands in Cuba, learning both the music that came out of the Revolution, and those awesome Latin rhythms. In return I teach them my rock techniques for lead, and harmony. In the future there will be several albums with Triton material performed by my Cuban friends as back up.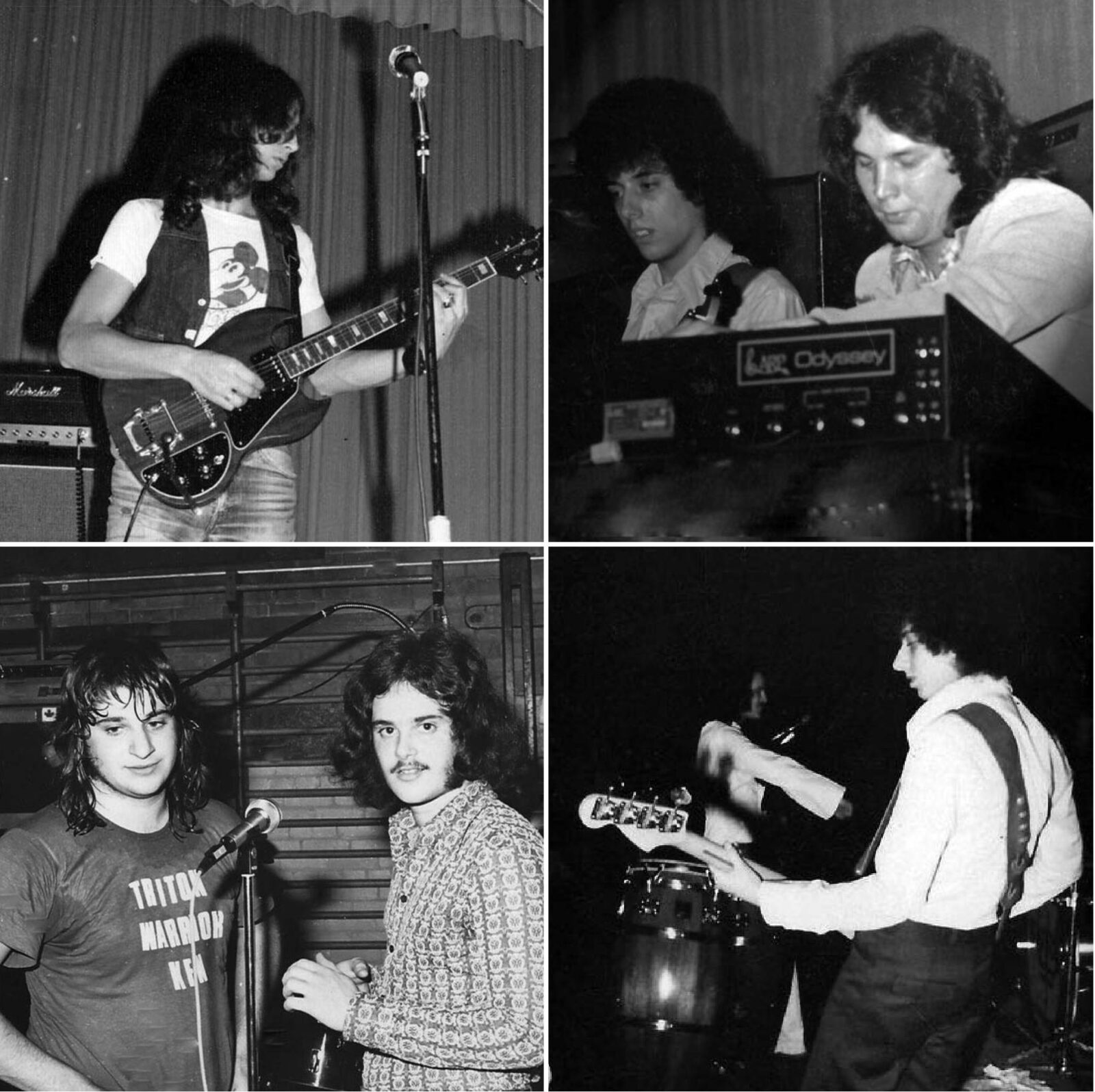 What would be the craziest story that happened while in Triton Warrior?
Thinking of crazy stories about our band, most of what I can think of are embarrassing moments. But one that comes to mind, is we were playing one night in Rosseau, Ontario for a friend at the legion hall. Joel got into The Little Brown Jug while we were playing. During the show he landed on the drum set, and we all took turns booting him around the stage. After the show he rode on the hood of a car through the forest as we drove to our illegal campsite. Now, that day the guy who pumped the gas at the service station, also cooked the burgers. Joel spent most of the night crying CHEESEBURGER, CHEESEBURGER, CHEESEBURGER, Please. The best part was he woke up in the forest and we had all gone for breakfast. After breakfast we did another set before we packed up. These were the good old days.
At the end your sound changed to prog… What influenced you for such a radical transition?
As a teen, I believed that I would not be writing my best material until my 40s. Life experience being the factor. As a creator, it makes sense that I would travel between phases of musical influence and change in style. When I met Ken, I was an acoustic guitar player writing folk music and ballads. Ken introduced me to the power chord and bending lead notes. All the time I was writing tunes with Ken. I was exploring my love of the orchestra, jazz, and voices, harmony, and counterpoint.
In the mid 70s, Genesis, Pink Floyd, Procol Harum, Electric Light Orchestra… These bands were all fusions of rock and something else. This fascinated me. I have never written two songs in the same direction unless by intention. I call the progressive years my kitchen sink years. Layer upon layer of instruments making the song. Most recently everything is about being simple. Letting the song stand on its own. To play today I would need a 7-piece band.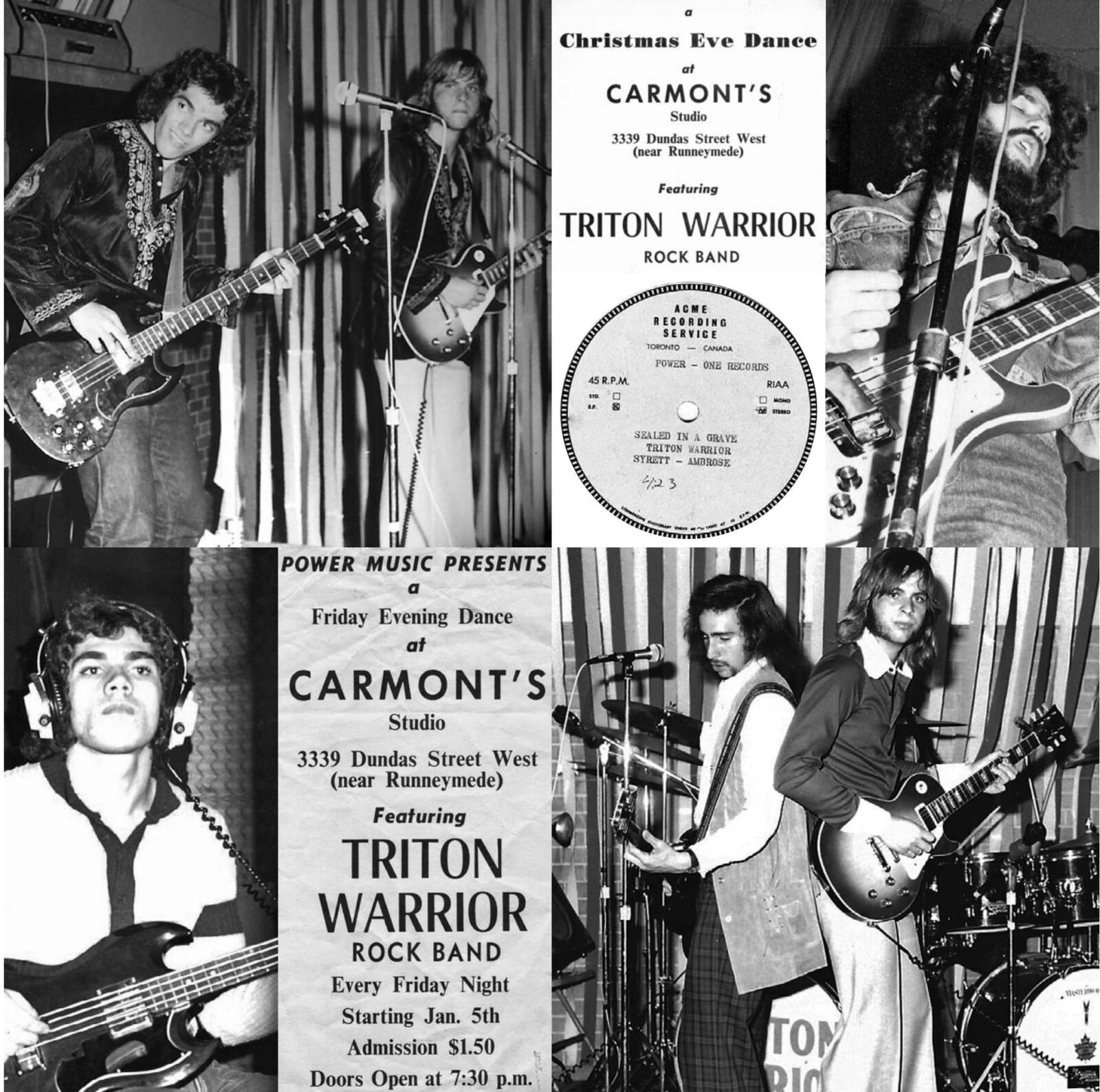 Is there any unreleased material by Triton Warrior?
I call it The Undiscovered Archive.This archive of my life's work could easily come up with three albums of Triton Warrior unreleased songs. Including the 'Shatterer of Worlds Rock' opera. There is an additional 5 or 6 more hours of material unrelated to Triton.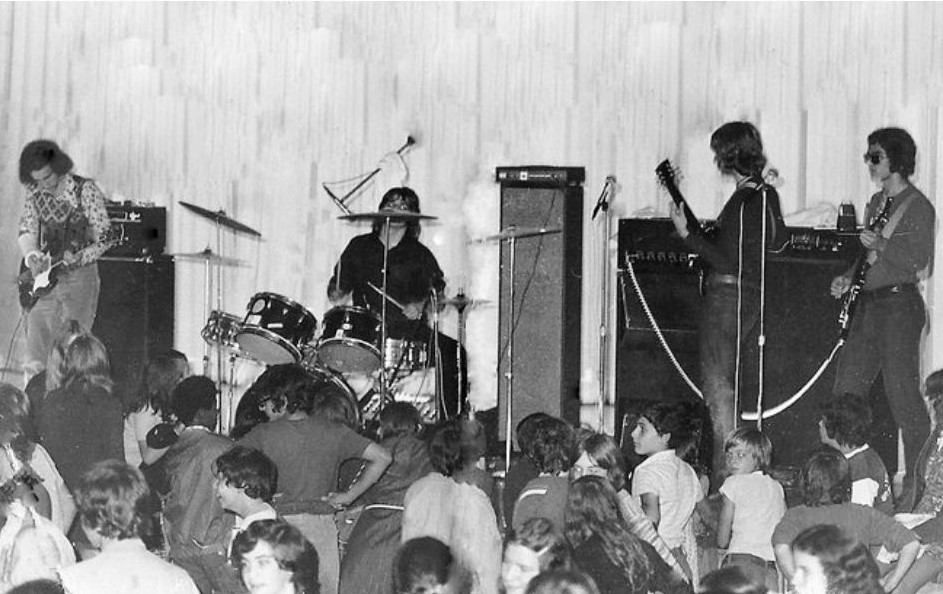 How did Jason at Supreme Echo find you? It's so great that there's a reissue out.
What a perfect way to tie this all together. I spent 40 years trying to relive and tell the Triton story. What Jason Flower did for me, by doing such an awesome professional job on the press release and record remaster, that I was finally able to close this chapter of my life and move on to the album I released in February 2021, 'In Search of Mythical Horizons'. I play all the instruments, engineer and produce, and Joel Cohen sang all the leads. Next album is all acoustic. Thank you Jason for putting the punctuation on a wonderful phase of my life.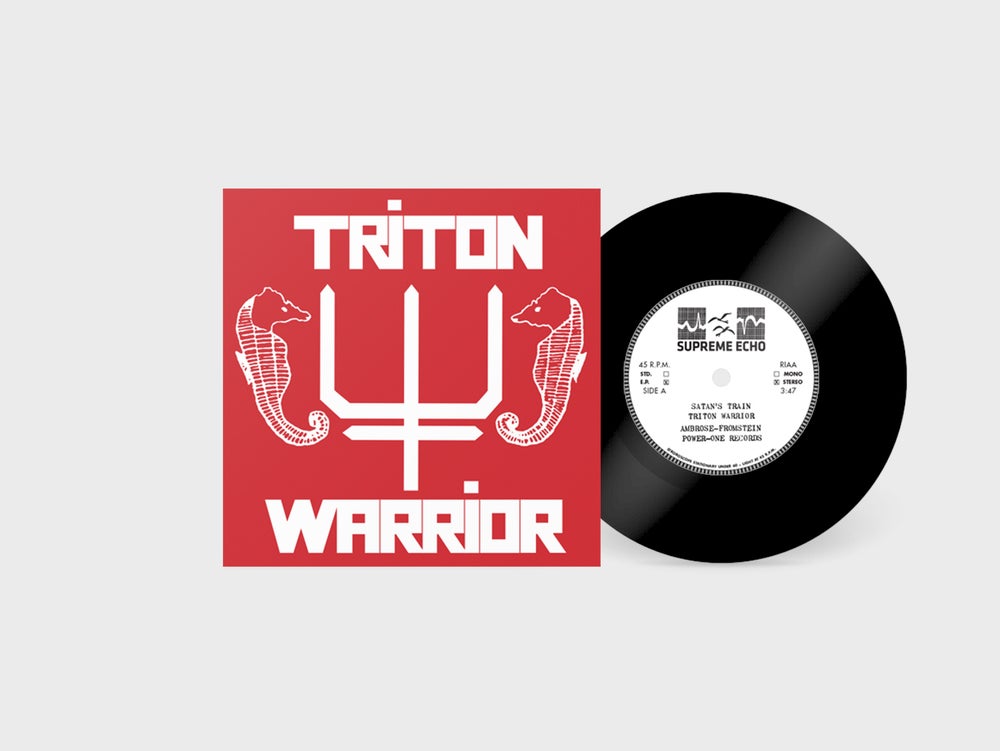 You had quite a lot of problems with your manager…
You know that music and business are two things that this creative person never puts in the same sentence. Finding management that will put your interests and wellbeing ahead of their own was a challenge. Seems like these characters have an agenda of their own.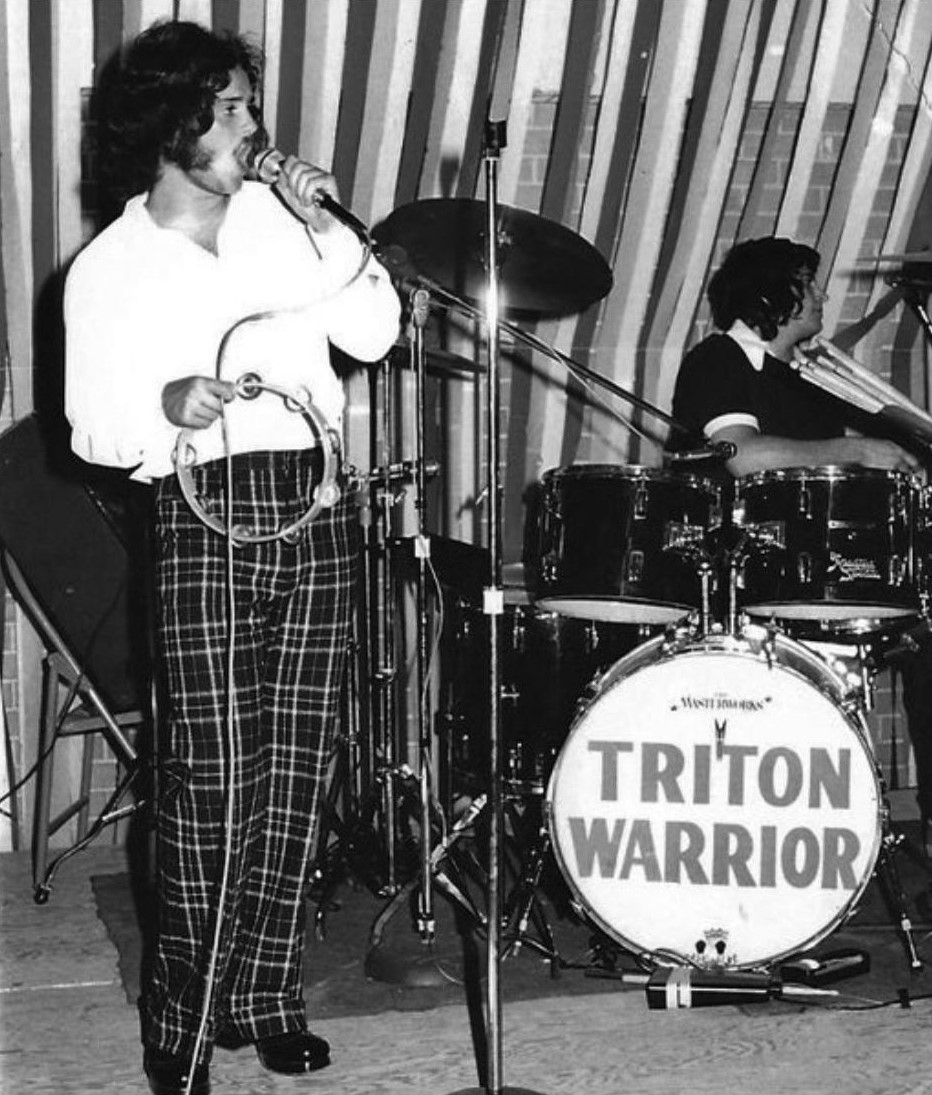 Looking back, what was the highlight of your time in the band? Which songs are you most proud of? Where and when was your most memorable gig?
As mentioned earlier, Joel Cohen and I have chosen to keep recording the old material as well as the new songs I have written. We have been singing together now for 49 years. Reviewing this year's album release there are several songs from the Triton day that made the CD. Of these, 'Almost Lost My Friends', 'Seasons Are Changing', 'Nitemare'. All good tunes. I suppose the zenith of my writing for Triton is 'The Shatterer of Worlds' opera. My highlight would have to be how we all worked, came to practice, wrote, partied. All good and great friends for many decades. The most memorable gig would have to be the concert night at Georgian college Barrie, Ontario. Everything went wrong and it ended with management suing us, and we won the suit. But the concert, when you strip away all the negativity, we looked and sounded great. Then that night the fog was so thick we couldn't see to drive back to Toronto.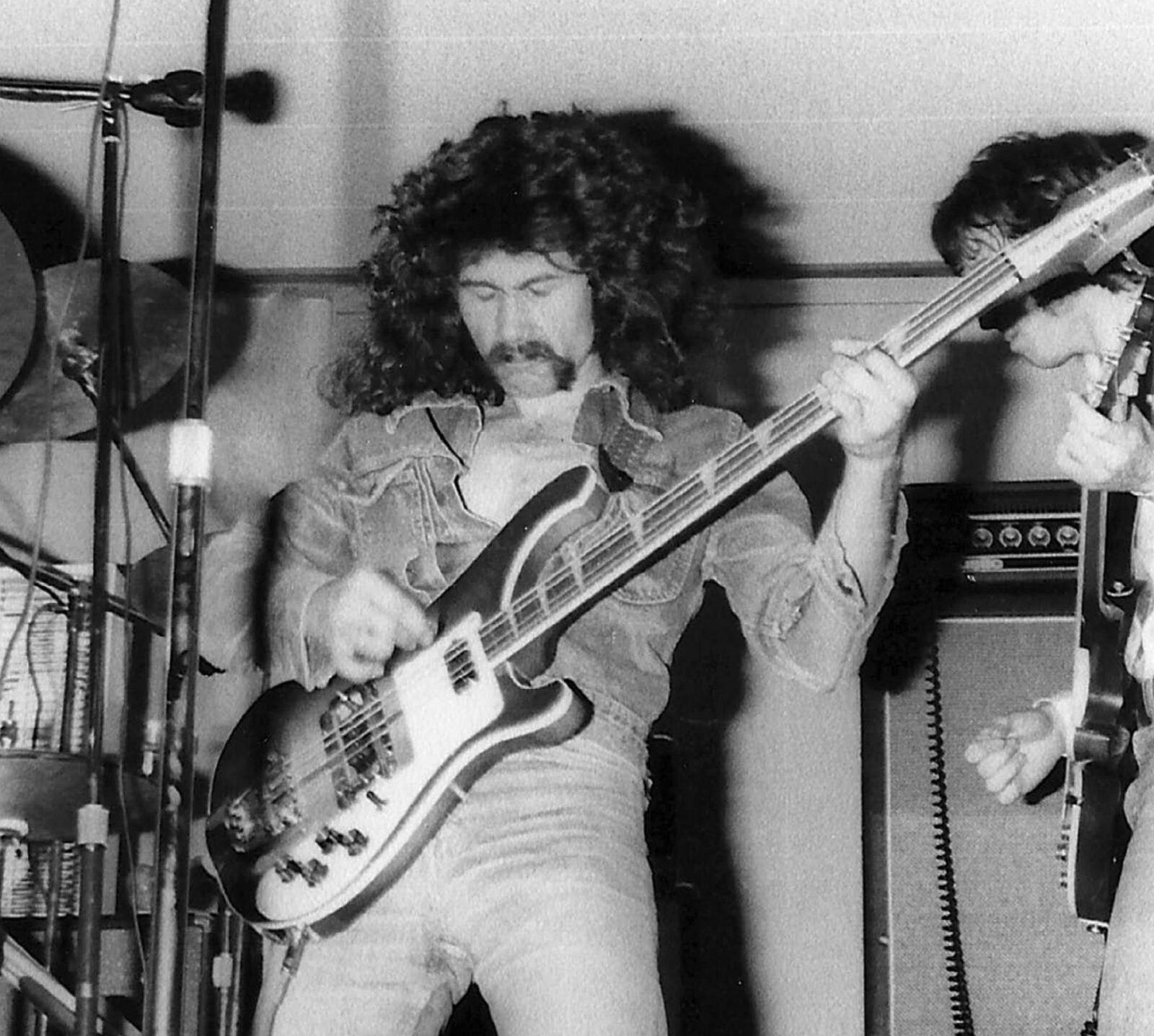 Thank you for taking your time. Last word is yours.
Music has always provided me with a safe place for me to travel mythical places, become characters, and tell my story. For this gift I will always be grateful. In the acid rock ballad of Triton Warrior, there is a line.
"These pictures tell a story, and I can now recall that without my world of memories, I'm nothing much at all."
Thank you for this opportunity to tell our story.
Klemen Breznikar
---
Supreme Echo Facebook / Instagram / Bigcartel / Bandcamp