'Rebirth EP' by Violent Scenes | "An attempt at being human"
Exclusive stream of 'Rebirth EP' by indie-psych pop Violent Scenes. Released by Stand Alone Complex.
---
Violent Scenes is the New Greek Theatre. Mindful of Euripides and Godard's lesson, it despises the TV theatrical shows and declares that Tragedy is not violent. Violent Scenes is an attempt at being human. The band lays on a deep long-lasting friendship between the members who are based in Apulia, Southern Italy. In five years Violent Scenes staged several works: an album, an EP, the theatrical show 'Abandons' with the Apulian company Teatro delle Rane, the psych reading of 'Dialogues with Leucò' by Cesare Pavese, the live painting 'Sushumna' with the Sicilian visual artist Silvia Ruggeri, a few sound performances of Godard, Lynch's and anime films and more than a hundred concerts, opening for Uzeda, Mokadelic, Aki Onda, Control Unit and many others. In 2019 'Grim July', the first music video from 'Stimmung' (Angapp, 2019), wins the Cineconcerto Music Film Festival in Montecarotto (AN, Italy). The Jury is chaired by Corrado Nuccini, member of the Italian post-rock band Giardini di Mirò.
"When we played 'Neon Genesis Evangelion: Death & Rebirth' (Gainax, 1997), in Catania in 2018, we noticed some similarities between the tracks we were working on and the Japanese anime. As for Hideaki Anno also for us, it's difficult to distance ourselves from our favourite creature, 'Know by Heart' (Angapp, 2017), so we decided to give it a last goodbye.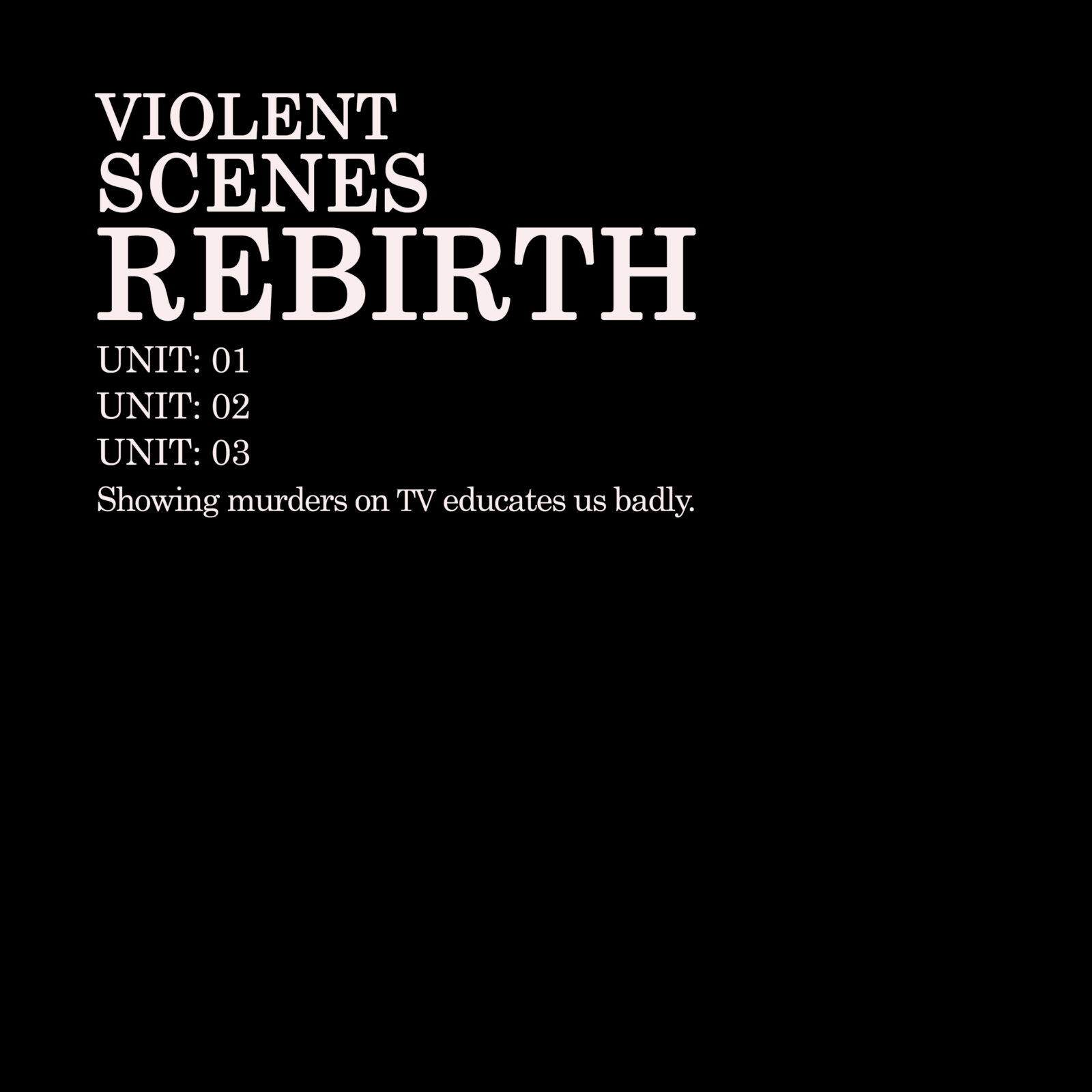 'Unit: 01-02-03′ are nothing but three tracks of KBH in electronic version, as we used to play them in last years' performances. The lyrics, like biblical passages, wished for a rebirth which has become an apocalypse. COVID-19 pandemic is also a way to feel alive in a world, a copy of itself. Is that the true nature of evolution? Die to be reborn apart from God?" Violent Scenes
---
Violent Scenes Facebook / Instagram / Bandcamp / SoundCloud / YouTube / Spotify