'Marguerite's Novels' by Uma Bloo | New Album, 'Don't Drive Into the Smoke'
Exclusive track premiere of 'Marguerite's Novels' by Uma Bloo, taken from her new album, 'Don't Drive Into the Smoke', out March 23, 2022 via Earth Libraries.
---
With her latest album, Uma Bloo's Molly Madden is trying to trick herself. Due March 23rd via Earth Libraries, 'Don't Drive Into the Smoke' encapsulates a core of intense grief within layers of more familiar love and heartbreak. By opening her explorations in the form of immaculately layered indie rock epic, the Chicago-based artist and the listener can face the depths of pain together. "It's about needing love so bad, getting shards of it here and there, and then watching yourself from above as you spill all over the place," she says. "Love and lust are great deceivers, fantastic distractions from getting to the heart of the pain."
Speaking on the track, bassist Luke Blanco wrote: "It may just be the name, but it is absolutely not a misnomer. This song is the sonic equivalent of finding a dusty book, unearthing it for the first time in 30 years. You used to love this book and fall into a romantic sense of nostalgia upon reading the opening paragraph. The verses and their staccato instrumentation are reminiscent of a plucked string section, conjuring up images of Victorian times, a time where you could only read the novel by candlelight. The final outro of the song, the most passionate and intense affair on the album, strikes a tear as it falls onto the yellowing pages."
"The death of anything (a body, a relationship, a career, a core belief, etc) is nothing to fear," he continued. "Death isn't something we fully understand, but at least within the realm of the living endings aren't anything but a catalyst for transformation."
Some of the songs on 'Don't Drive Into the Smoke' date back to Madden's late teen years, just after she left behind a strict, conservative, religious environment and moved to Chicago to explore art more fully. Once she arrived in the city, Madden went to acting school and began to express herself through burlesque as well as music. "The emotions I wanted to express in my art didn't tie in with my family's values, but once I accepted the fact that I wanted to create, these songs started pouring out of me," she says. "In a lot of ways, this album has been in process since I was eight years old without me fully knowing it, unpacking the life I had and what I wanted to build." As such, the record chases the concept of fate and acceptance, even if that acceptance results in turmoil.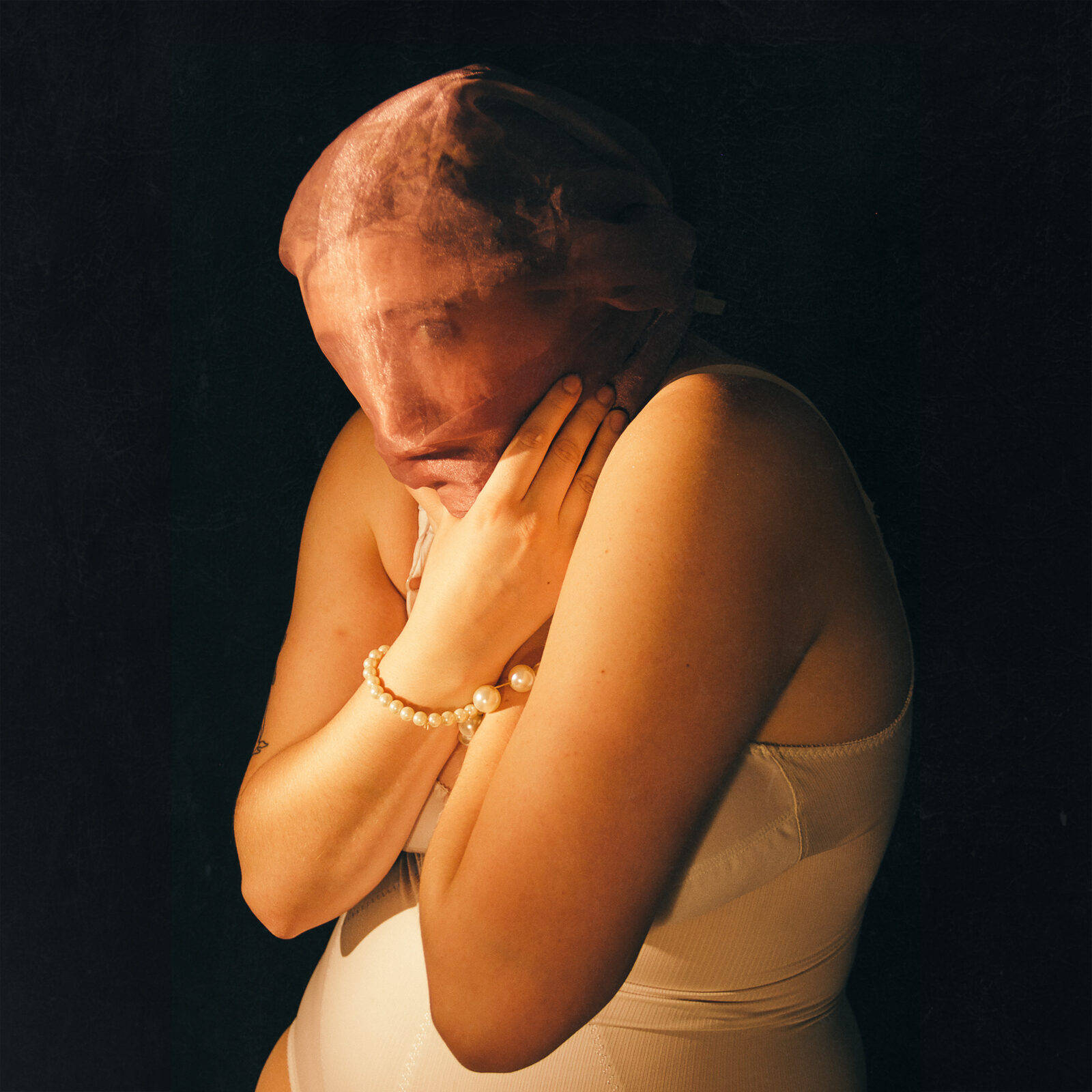 "Uma Bloo was originally a stage persona I created for burlesque performance. When I first set out to play music, I did 12 solo shows in one month. Mike Altergott, one of the core collaborators in the band, also plays in a number of local Chicago bands (Fauvely and Space Gators, primarily) and does recording engineering services for many others in the city. Steven, our drummer, plays regularly in an orchestra for the Chicago-based Irish dance company, Trinity. Luke Blanco, bassist and keys player, is a music writer and also makes film scores on the side." – Molly Madden
---
Headline photo: Cailey Davern
Uma Bloo Facebook / Instagram / Bandcamp / Spotify / Apple Music
Earth Libraries Official Website / Facebook / Instagram / Bandcamp / YouTube / SoundCloud / Spotify