Jesse Dockx
Jesse Dockx is a 24 year old jazz drummer from Lille, Belgium. He studied at Conservatorium Antwerp and right now at City College, New York.
---
As 'artist in residence', he plays on Friday at De Singer, Rijkevorsel (Belgium).
"How to be a good listener"
When did you start playing the drums?
Jesse Dockx: I don't remember exactly. I started playing after I heard a local drummer play.
Why did you want to be a jazz drummer?
I did not necessarily want to be a jazz drummer, it just happened to be what I ended up doing the most.
When did you start to take drums seriously?
I guess that happened in high school.
What is the main thing you learned during your studies in Antwerp? 
The main focus for me was (and still is) to learn how to be a good listener.
Why did you go to New York to study?
Historically, it's the city where most of my favorite music has developed. It still is a place where one can experience incredible music on a daily basis.
Who are the musicians around you who inspire you?
I get inspiration from everyone that I have the opportunity to play with, listen to and hang out with.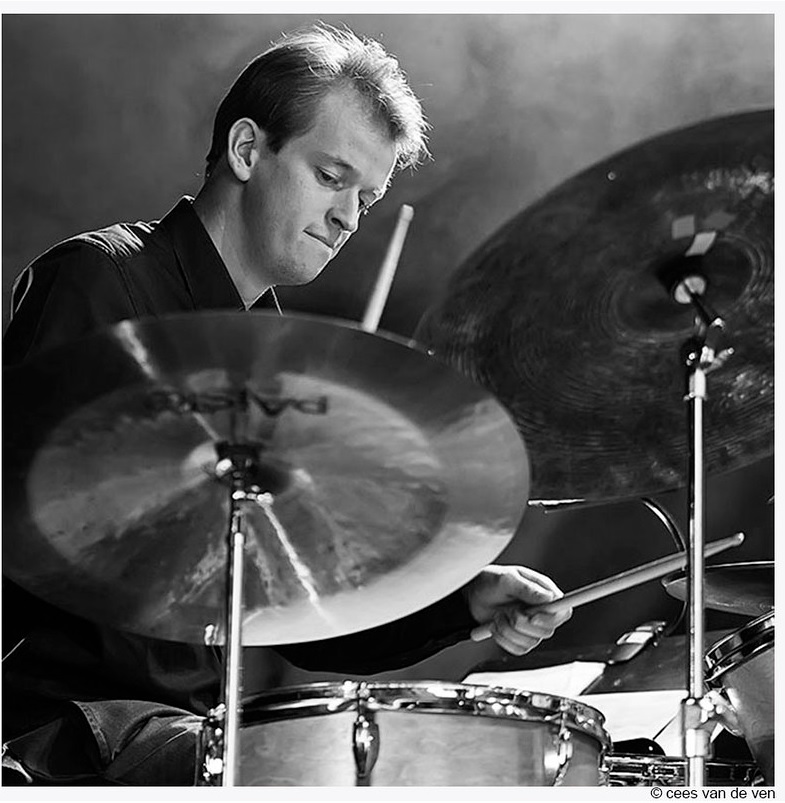 Playing drums, how much is it "playing" for you as in: "having fun", and how much is it studying, learning, trying to master the instrument?
My goal is to have fun both in the practice room as well as while performing.
Joeri Bruyninckx
---
Headline photo: Cees Van De Ven
Jesse Dockx European Quintet – Artist in residence – De Singer | Friday 21 January 2022