'He Loves Me Not' | Curtis Godino Presents The Midnight Wishers | New Album due February 11
Exclusive video premiere of 'He Loves Me Not' by The Midnight Wishers, taken from their new self-titled LP, due February 11, 2022 via Shimmy-Disc/Joyful Noise Recordings.
---
"'He Loves Me Not' is the album's most decisive foray beyond the girl-group formula," says Godino. Lyrics inspired by the lovelorn flower-picking game are supported by piano, mellotron, woodwinds and backward tracks plucked directly from the British Invasion." He describes it as "a song with a fall feeling."
The trio are the perfect messengers for Godino's tunes, visually as well as sonically. In photos, they pose before bubble-gummy backgrounds, playing with an ouija board by candlelight, elemental like a cartoon crime-fighting team with their respective black, red and blonde hair.
But make no mistake: This project belongs to Godino, a musical ringmaster in the tradition of Phil Spector or more aptly Shadow Morton, whose noir sensibilities spawned such uncanny pop marvels as the Shangri-Las' 'Leader of the Pack' and 'Remember (Walking in the Sand)'.
In this case, Godino built the wall of sound almost entirely by himself, recording on his eight-track tape machine during the pandemic shutdown. Starting with drum tracks from Andrew Max and Adam Amram, he would add picked bass guitar in the style of L.A. studio legend Carol Kaye, then go bonkers with fuzzy guitars, Farfisa organ, mellotron, analog synthesizers, glockenspiel, an arsenal of other percussion instruments and an array of mysterious electronic effects.
To fully realize the vision, however, Godino knew he needed more firepower. The Wishers' multilayered harmonies and other vocal tracks were recorded and engineered by his roommate, Paul Millar, at Millar's Bug Sound East studio.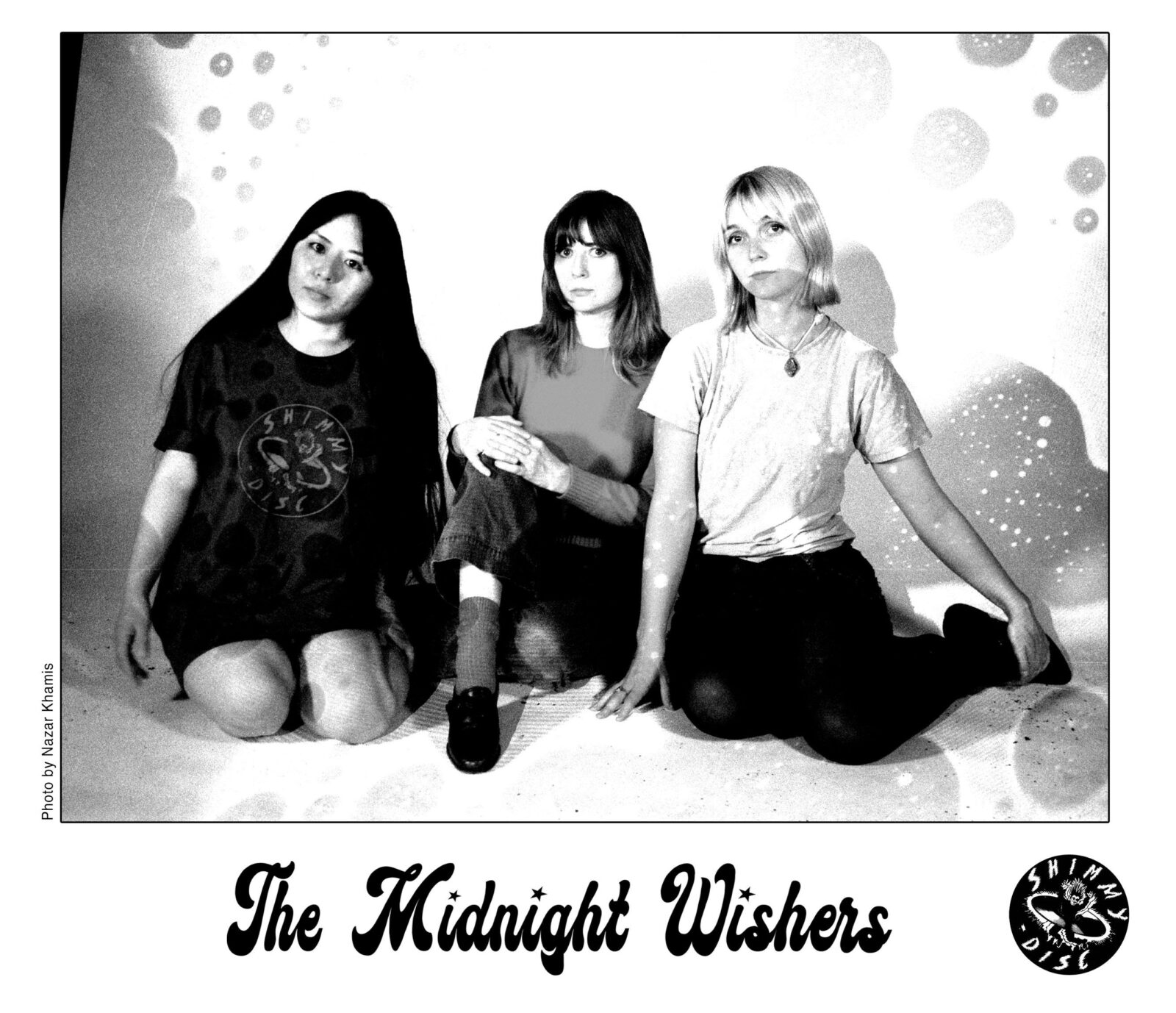 "I'm sure all those incredible old records were recorded on a four-track or whatever, but I don't have the same discipline," says Godino, whose stated goal was to create "songs so sweet they'll give you a cavity."
---
The Midnight Wishers Instagram
Curtis Godino Instagram
Shimmy-Disc Official Website / Facebook / Instagram / Twitter / Bandcamp
Joyful Noise Recordings Official Website / Facebook / Instagram / Twitter / Bandcamp / YouTube