Chris Berardo | Interview | "Living in the moment"
Chris Berardo's quarter-century of music making has been a pure, heartfelt emotional outpouring – a triumph of authentic songcraft and storytelling over careerism, fashion and hype.
---
Chris Berardo and his band The DesBerardos are known for their live shows. His compositions continue to channel the AM radio Southern rock and country influences of his youth in Bronxville, NY – the likes of Neil Young, The Eagles, the Allman Brothers, Marshall Tucker, Poco, and the Doobie Brothers.
'This Year' marks the latest collaboration between Berardo and Reckless Kelly's David Abeyta, is a deeply personal but universally relatable holiday tune. It celebrates life and serves as a reminder of what we have and a remembrance of what we've lost: "the love, the laughs, the photographs and our fair share of tears."
How's this year been going for you? How are you coping with the current pandemic and what are your predictions for the future? Do you think the music industry will adapt to it?
Chris Berardo: There's a pandemic?! No, it's obviously been a big adjustment for everyone and I have really missed the live playing more than anything… not getting to lay your music on people in a room and have that interaction is a loss I feel every day, as well as the element of making music with my friends … I miss the guys in the band and the emotion of creating a thing together on stage, not to mention the gags and the stories and The Hang … I know some artists are pretty much back out there, but every time we have tried to get the machine restarted it seems like we've run into a roadblock, usually Covid related, which I sure hope will finally change soon … but I've always felt like there has to be something positive in every tough experience, and my silver lining has been being able to focus up on finishing a few songs I had lying around, writing some new ones and then releasing them as singles … with the help of my friend and producer David Abeyta, I've gotten myself hip to some remote recording, with David in Austin and me deep in the woods of Connecticut, and it's turned out to be a process that I am thoroughly digging … we've got a few more tunes lined up as well as cutting a few cool covers for some possible synch opportunities, and that has really kept me feeling productive and musical and less likely to have to check into an asylum … at least so far … as for the future, I don't know if things will ever be exactly the same, but I hope they will be because we all had a good thing going in this Big World, but whatever it all shakes out to be, count me in … maybe you pick up a couple of tricks during the downtime, and then combine it with a return to "normal" and then it's all even better than ever … what? Why are you looking at me like that? It could happen!
You recently released 'This Year', what's the backstory?
Two years back, the managers said to me well why don't you write yourself a nice Christmas song and you'll have something for the merch table during the holidays and I thought yeah that sounds swell, but I just couldn't think of any kind of angle that interested me and didn't feel like it'd been done a hundred times, so I kind of put the idea away … but then my dad got sick and and we found ourselves spending that Christmas in the hospital, trying our best to do holidays things and to keep his spirits up, but knowing that we were losing him … he was an absolute force of nature and the coolest guy I ever knew … he was the glue in everybody's life and of course we were all struggling to even imagine life without him … but I remember talking with my mom one day at the hospital and suddenly thinking, "Well, you know he's still here right at this moment and one day we're gonna look back and think, oh man if we could only get one more chance to just be with him … and as rough a scene as this is, and least we are all together right here at this moment and maybe that's something we'll look back and hope we cherished." So when we did lose him right after Christmas I tried to write a song about living in the moment with no guarantees and appreciating the time that you do have with the ones you love … but for the next year I couldn't face it … every time I tried to write it I'd just fall apart and I just chickened out … it wasn't until a year later that I finally just made myself dig in and deal with finishing it … and I think it turned out to be a pretty positive song that I hope will resonate with some folks just in terms of the joy of gathering with your tribe and appreciating the time together and that's kinda the point, I guess … I've heard the song described as maybe relating to us coming back from the isolation of the pandemic and to me that's great, too … if it brings you a little joy on any level, that makes me very happy …
"I just write something down on a napkin at the bar and hope it makes some sense in the morning!"
How do you usually approach songwriting?
Well, certainly not like that whole long screed that I just laid on you about writing 'This Year', thankfully! I'm sure I'm like a lot of writers in that it can come all different ways, but most often for me it starts with a melody in my head pipe or some chord changes on the piano – I don't play it on stage but it's where I've often gone to look around for a song – and then that mood starts to suggest a few lyrics to me … I was lucky enough to write a bunch of songs years ago with Bob Crewe ('Can't Take My Eyes Off of You', 'Lady Marmalade', 'Big Girls Don't Cry', 'Sherry' and so many more …) and he always tried to teach me to think about what you want to say, what the music invokes in you, and then try to lay it down as honestly as possible … over the years I've tried to get better at understanding what it is I do specifically, hopefully, as a singer and performer and to write for that guy … And sometimes I just write something down on a napkin at the bar and hope it makes some sense in the morning!
Do you find yourself to be a perfectionist, in control, or do your ideas lead you, taking on a life of their own?
Oh, man, I am not in any danger of being a perfectionist … I don't even have the clothes for it! I've always had pretty strong ideas all my life about what I wanted my music to be about and how I wanted to present it … but I think when a good idea presents itself, from a collaborator or The Universe, you'd better follow, absolutely … see who's knockin' on that door … Yes, my ideas often take on a life of their own … and sometimes they look back at me and they laugh and they laugh … but you still gotta follow …
Are you planning to release an album in 2022?
Yes, I absolutely hope so … I've had one finished for a while now … David and I cut it in Austin … he was the guitar player in my favorite band, Reckless Kelly, for 18 years … I was lucky enough to get him and drummer Jay Nazz and bass player Joe Miller (both of RK) to play on it all, and combine them with my Brother Marc Douglas Berardo and Handsome Bill Kelly from my band The DesBerardos, and that experience was a dream … it made for a really killer band and it was a case of making music with a bunch of great guys who you love hanging around with … the release kept getting put back due to business stuff, mostly positive opportunities, but we really wanted to try and do the best thing for it in this ever changing terrain these days, and so we weren't in a rush … eventually we were set to release it with a major label exactly as the pandemic hit … A guy like me needs to be on the road to sell any records, so the folks who know this stuff decided we'd be smart to wait and we'll see what happens now … but I feel that terry good that one way or another it'll get sprung this year …
Are there any songs from your past that you'd like to revisit or rework?
Oh, yes, absolutely! Some early things were done on a small, or nonexistent, budget … sometimes in a living room or some snatched late night studio time or whatever could be rustled up, and I think there are strong songs that may have suffered from that … but even more so, you write a song and record it and then you go play it on the road for a few years, and sometimes you realize, oh man NOW I know how to sing this and NOW we have the great arrangement and we're playing it like crazy … so I'd love to go back and dig into some of those … David and I have often discussed our concept of the 'Greatest Misses' album down the road …
Your music has a timeless quality to it, is that quality important to you?
I really appreciate you saying that … yes, absolutely that is important to me … I have always tried to be conscious of not sounding like whatever seems like the idea of the moment because you know that won't stand the test of time … I came up with the music of the 60's and 70's and so much of the great stuff from that time sounds just as amazing now and has the same impact as it did at the time … I think that's from being honest and real and making records that serve the song … song first, always … and most of the great stuff since has usually captured that same timelessness … some of it is probably just where my taste lies, but for me I think that's a good rule of thumb … also, rules are for suckers!
What would be your finest moment in music?
Honestly, that's hard to say because I absolutely promise you that I appreciate every opportunity to make The Music and I've had as many joyful experiences in tiny dark dangerous nut bag bars as I have in lovely venues … I kinda only have the one gear and I like playing with guys that share that affliction … so I'm happy to report that I've been lucky enough to have more than my share … but the songwriting with Bob Crewe was an honor and a life changer and being asked to join a band I have loved all my life like The Doobie Brothers onstage 4 or 5 times to sing on the encore 'Listen To The Music' was pretty fantastic and being asked to join a band I have loved all my life like America onstage 4 or 5 times to sing on the encore 'Horse With No Name' was pretty fantastic because those things are exciting payoffs in this racket … but I swear to you that every time I get to stand up there with people I respect and am proud to be playing my songs with, that feels like The Finest Moment … (Note: all things being equal, I'd usually prefer the lovely venue to the dark bar, thank you … I mean, I'm not crazy!)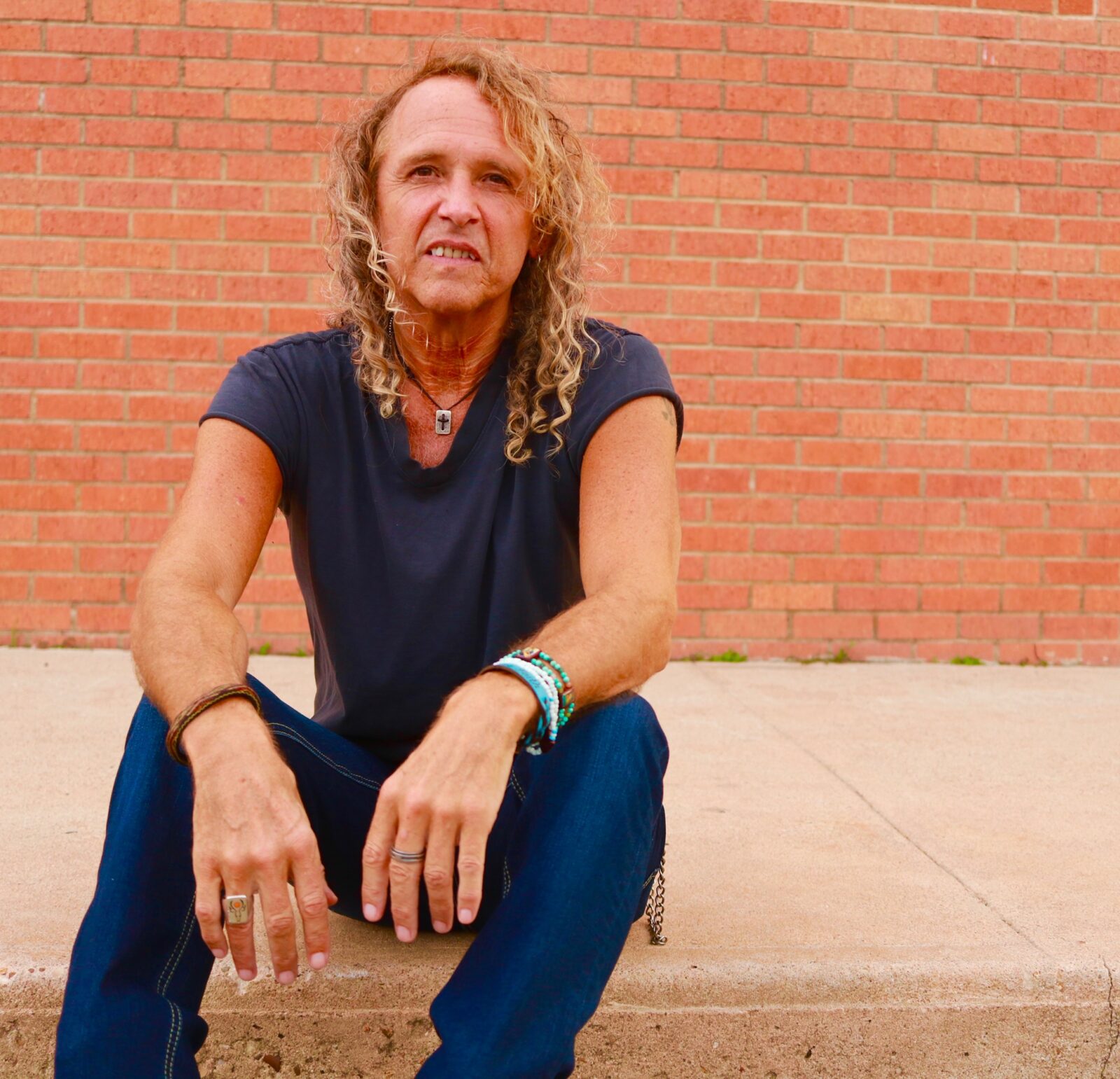 Let's end this interview with some of your favourite albums. Have you found something new lately you would like to recommend to our readers?
We lost Mike Nesmith of The Monkees yesterday … Those records absolutely were as important to me as anything that I listened to as a kid … Nesmith was writing country rock songs that were seeping into my DNA long before I even knew what that was and setting me up for Poco and The Burritos and The Eagles to come … When they got tired of taking s&@t about not playing their instruments, they decided to do it themselves and they made 'Headquarters', it wasn't full of hits but it sounded special to me and it gave me a lot … Give it a listen …
Klemen Breznikar
---
Headline photo by Todd V. Wolfson
Chris Berardo Official Website / Facebook / Instagram / Twitter / YouTube