Witchwood | Interview | New Album, 'Before the Winter'
Italian band Witchwood play a well balanced mix of hard rock, progressive and psychedelic rock with a vintage '70s attitude.
---
They have released three albums: 'Litanies from the Woods' (2015), 'Handful of Stars' (2016) and 'Before the Winter' (2020), all of them for Jolly Roger Records.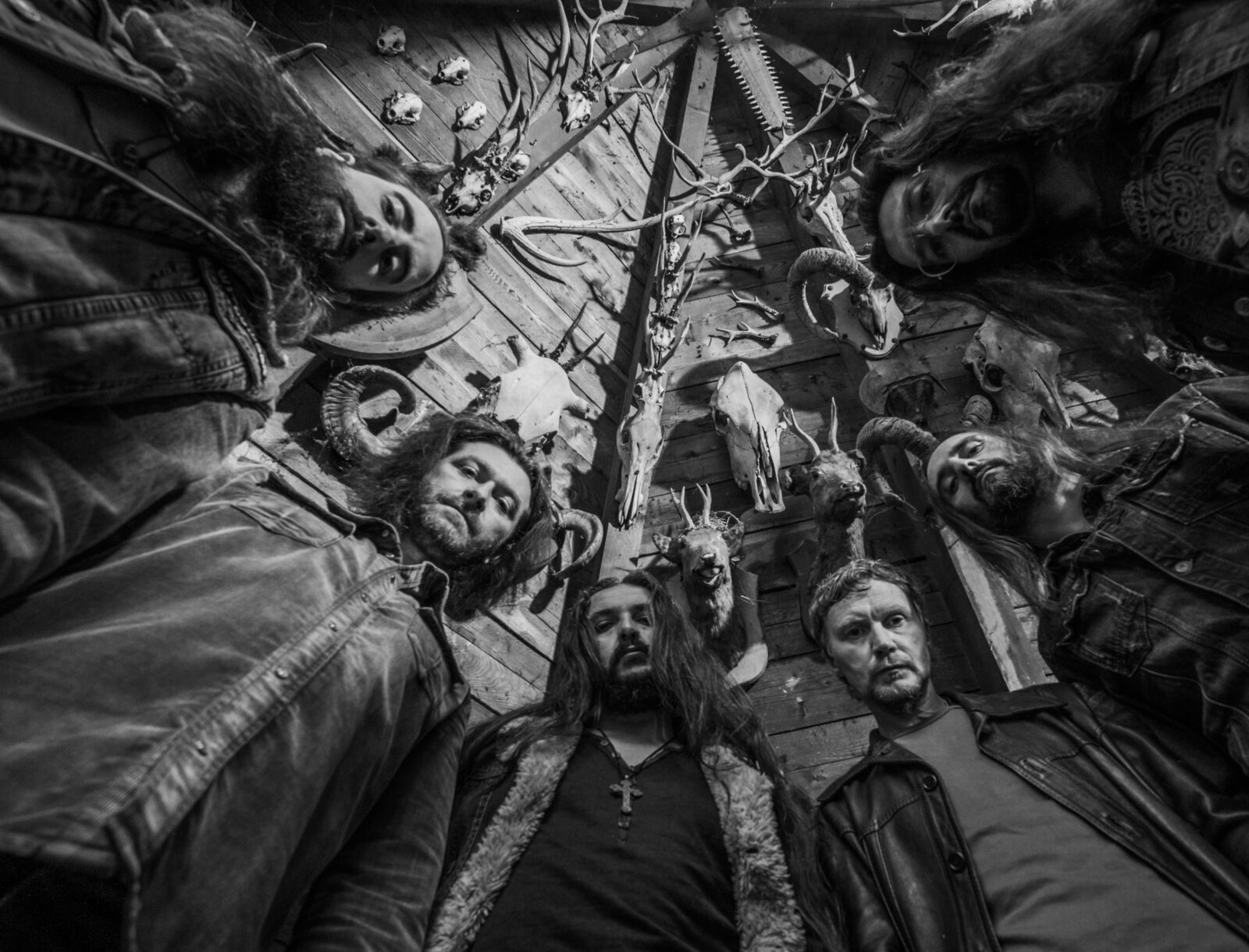 "The new album has taken our music to another level"
It's nice to have you guys. How are you doing in these difficult times? Are you working on something new?
Andrea Palli: Unfortunately, this last period has certainly not been easy. Problems with line up, in the midst of a worldwide pandemic… Despite this, our latest album 'Before the Winter' has been very well received both by the public and by the critics. Certainly our live activity will be suspended for a while, but we are still trying to carry everything forward as best we can. We just finished working on two new projects. A new unpublished song, inspired by the novel The Shadow over Innsmouth by Maestro H.P. Lovecraft which will appear on a tribute dedicated to him, to be released in the coming months for the Italian Black Widow Records (which will also be accompanied by the release of a new video) and a new version of 'Flaming Telepath' which will appear in a tribute album to Blue Öyster Cult, also produced by Black Widow. Two beautiful and inspiring projects that we are very proud of! We can't wait for them to come out!
How did you originally come together to form Witchwood? Were any of you in any other bands?
Witchwood was born from the ashes of the hard rock band "Buttered Bacon Biscuits" (with 2009 album 'From The Solitary Woods' via Black Widow Records, then reissued by Jolly Roger Records also on LP), from which our singer and guitarist come and mastermind of the band, Ricky Dal Pane (first in the Doom / Death Metal band "Excrucior") and organist Stefano Olivi. The undersigned, on the other hand, comes from the Pomp / AOR band "Bad Ambition", with two albums in the early 2000s.
After listening to your music we clearly hear a lot of influences coming from the seventies. What are some of the most influential bands that had a big impact on your sound?
Our sound is a mix of genres and styles, the result of our experiences and our many plays… ranging from the most intimate folk to the roots blues, from the most complex and evolved prog to the most dilated psychedelia, from more classic hard rock up to the most extreme heavy metal. And, as a result, all of these inputs end up in our music. It is clear, however, that we prefer and are mainly inspired by that retro sound of the 60s and 70s, son of an extraordinary and unrepeatable artistic and cultural revolution. If I have to mention just a few bands, among the many that have influenced and inspired us, I stay on the best known and I tell you Uriah Heep, Deep Purple, Jethro Tull, Blue Öyster Cult, The Allman Brothers Band, Led Zeppelin, Black Sabbath, Grand Funk Railroad, Black Widow, Atomic Rooster, Camel …
"We have been playing together for a lifetime with all our faults and strengths"
Are you paying a lot of attention to the sound? Do you prefer analog or digital recordings or combination; best of both worlds?
Of course, for us the search for the right sound is very important! We are friends and we have been playing together for a lifetime with all our faults and strengths and we know each other well… This is definitely good for our music, it gives it character. I am convinced that this is what makes us very recognizable, while mixing different styles, sometimes even seemingly distant, we have managed to create our own personality. If you listen to us I am convinced that you can immediately recognize that it is us Witchwood, whether it is a folk song, a more bluesy one or a 10 minute hard/prog suite. In fact, they always approach us with different bands and this pleases us… It means that everyone tries to catalog us but in the end without succeeding. We certainly prefer analogue recording, much warmer, more enveloping, intimate and human, certainly more suited to the sound we are looking for and the genre we offer. Each of our albums was recorded directly on the reel and played as much as possible in live mode. Then we certainly do not disdain, without exaggerating, the comforts that come from digital progress in terms of recording.
'Before The Winter' was released last year via Jolly Roger Records. What were the influences and inspirations for the songs recorded?
The influences for 'Before The Winter' also came from the classic bands that I listed above, as well as from more modern bands that we follow and appreciate. The inspirations, especially as regards the texts, come from everyday life, from our readings, from our experiences.
The "Winter" described in the album is seen as a winter of the soul. A metaphor we have used to address the topic of depression.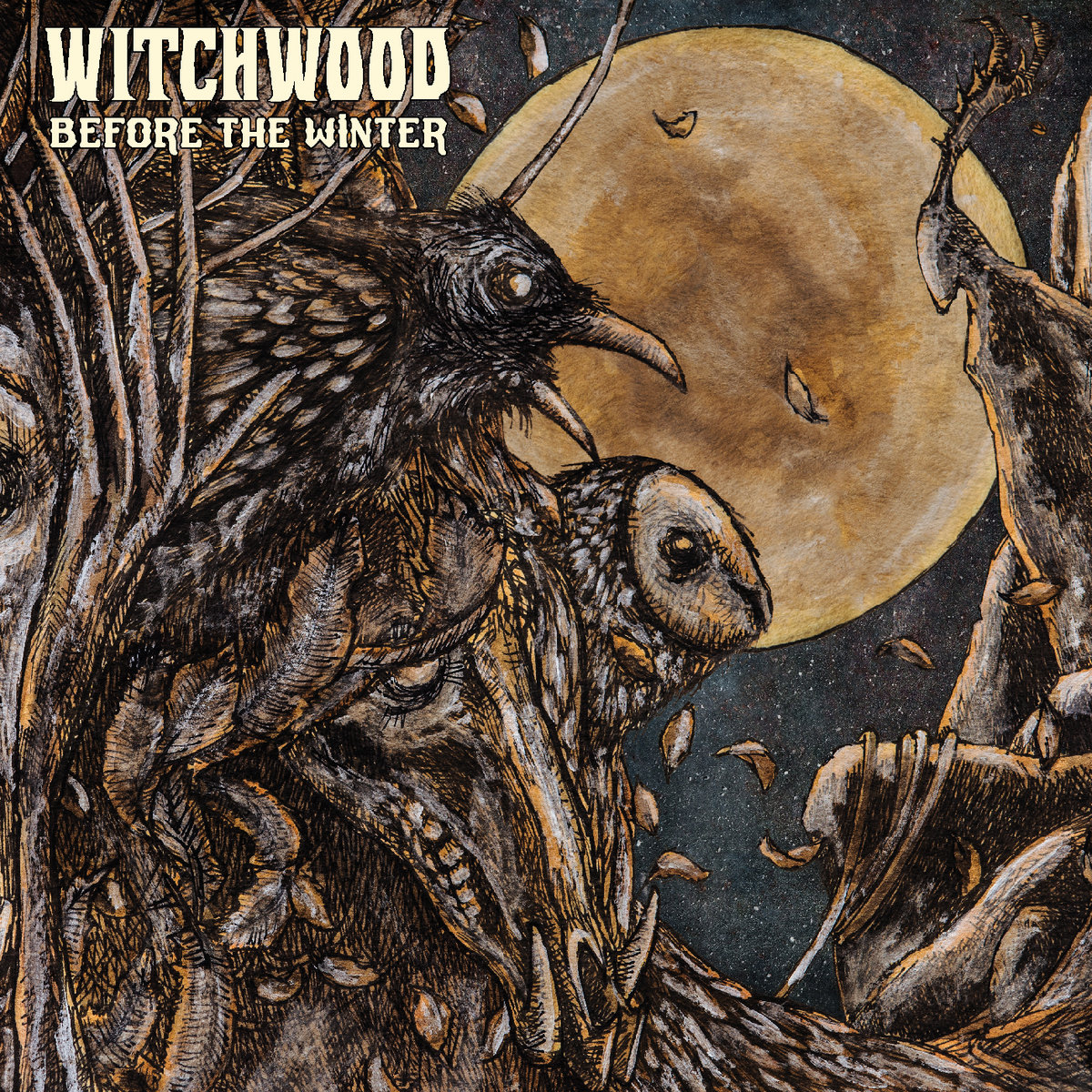 The album is not a concept, but the common thread that binds all the songs is this disease, often judged superficially or little more than a whim. A state of death and apparent emptiness for some because in reality, under the grip of frost, life's continues its course… but it is as if it were suspended, hidden from those who no longer know how to perceive its beauty. We have tried to give various interpretations to this situation, so difficult and underestimated, also starting from what happens previously and from the different situations that can lead to being suffocated in this vice, also describing it from several points of view including that external to it.
Can you share some further details on how your latest album was recorded?
Of course. As I said before, 'Before The Winter' was recorded in analog directly on the reel and then mixed by our friend and trusted collaborator Andrea Scardovi in his "Duna Studio" in Russi (RA), as much as possible in live mode and using lots of vintage musical instrument. Finally it was mastered, with a special one for the LP, at Giovanni Versari's "La Maestà Studio" (Muse, Afterhours, Calibro 35 …).
All of your albums have stunning artwork.
Thanks! We have always believed that the artwork of an album, especially in our genre, was something very important, a fundamental piece of all the work. This is why we have always tried to dedicate ourselves to graphic projects that had something to say and to transmit something, we are talking about a real calling card, a first presentation of what we are. Both when everything was handled by us, as in the first album 'Litanies From The Woods', and when we turned to an affirmed professional. The cover of 'Before The Winter', in fact, was created by his friend and great artist Dimitri Corradini (as well as bassist of "Distruzione" and "Whiskey Ritual"), with whom we had already collaborated in the past for the cover of 'Handful of Stars' and the self-titled video. The painting was not specially commissioned, but as soon as we saw it we immediately thought it was perfect for us and for our music!
How do you approach songwriting? Does it change from recording to recording?
Songwriting process is almost always the same. The main composer of music and lyrics is Ricky. It is from him that the basic ideas and the structural drafts of the songs almost always start, often on the acoustic guitar. When the structure is broadly defined, we then all work together on the arrangements in the rehearsal room, where each member of the band participates in the creation of the song, with all its embellishments and its facets. The songs are then played and resonated, adding, removing, modifying, until reaching the final draft. Other times the songs are born from ideas born in long improvisations in the rehearsal room, which we love to record. Ricky also works hard to try to transform the images he has in mind and his feelings into lyrics that are catchy but possibly also sophisticated. The lyrics of a song, whether simple or complex, is a very important part for us, often overlooked by most. I think of songs like "Mother" or "Slow Colors Of Shade" for example, which tell a single story full of meanings and metaphors of which we are extremely proud. As for the locations, however, our very old (in every sense) rehearsal room and occasionally our refuge lost in the woods on the Appennino were the scenarios that saw the new work grow.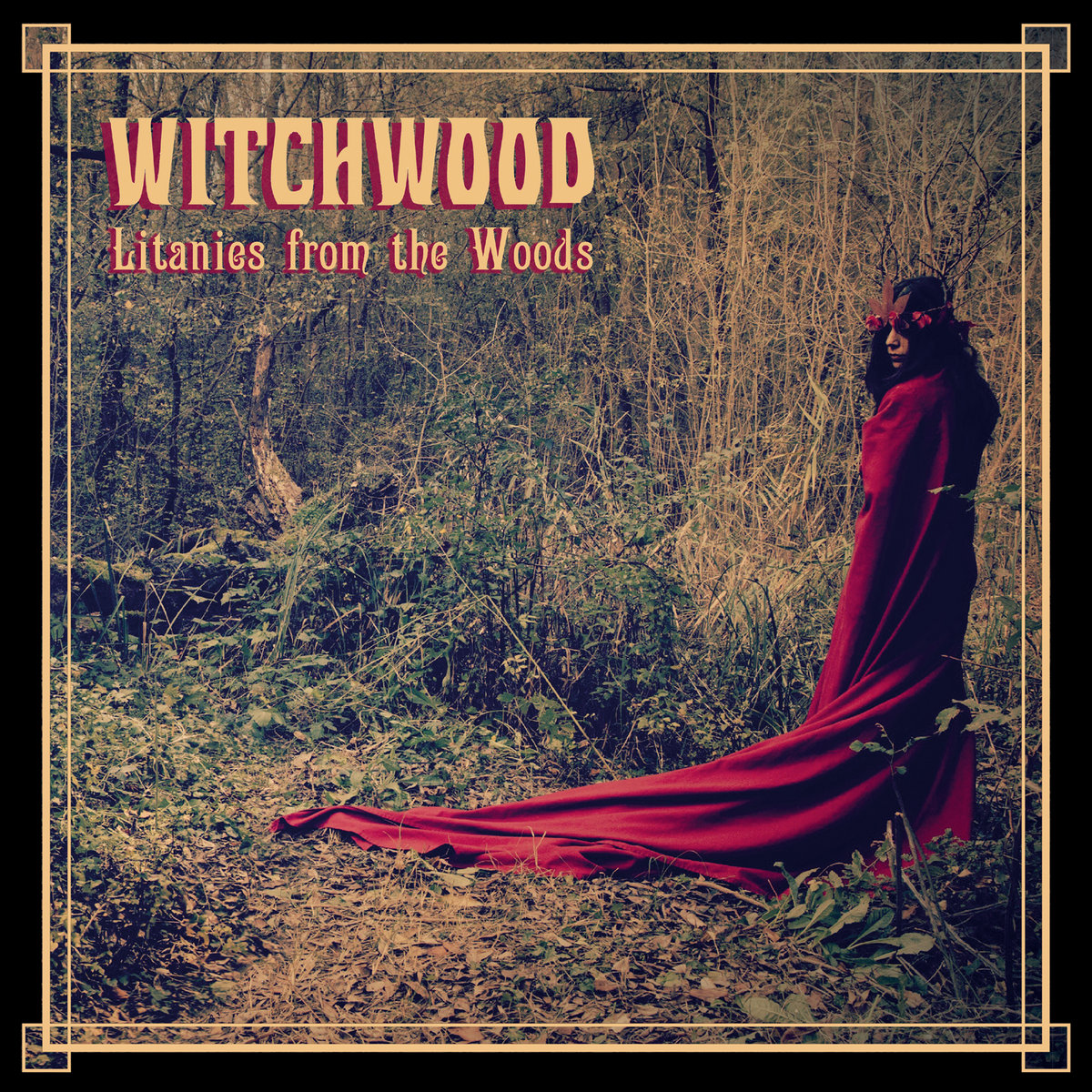 Would it be possible to compare your latest album to 'Handful of Stars' and 'Litanies From The Woods'? What do you think is the main difference?
I am convinced that the new album has taken our music to another level. I don't know if we can talk about real evolution as much as having come to forge a sound that belongs totally to us, more varied but still personal, and of which we are extremely proud. The approach during the processing phase was certainly different. The new work still contains all the typical characteristics of our sound, even if more defined than in the past, but with the addition of sounds that we had never faced before. We tried to make our compositions leaner and less verbose by focusing on their general rendering and putting every single instrument at the service of the song but without giving up the refinement of certain solutions. We wanted to create a collection of songs each with a strong personality that was able to strike and remain hooked to the listener. To do this we discarded everything that seemed superfluous to us for the song even if it meant giving up maybe the classic guitar solo or a sophisticated arrangement: we did not want fillers of any kind and we can say that the final result totally satisfies us.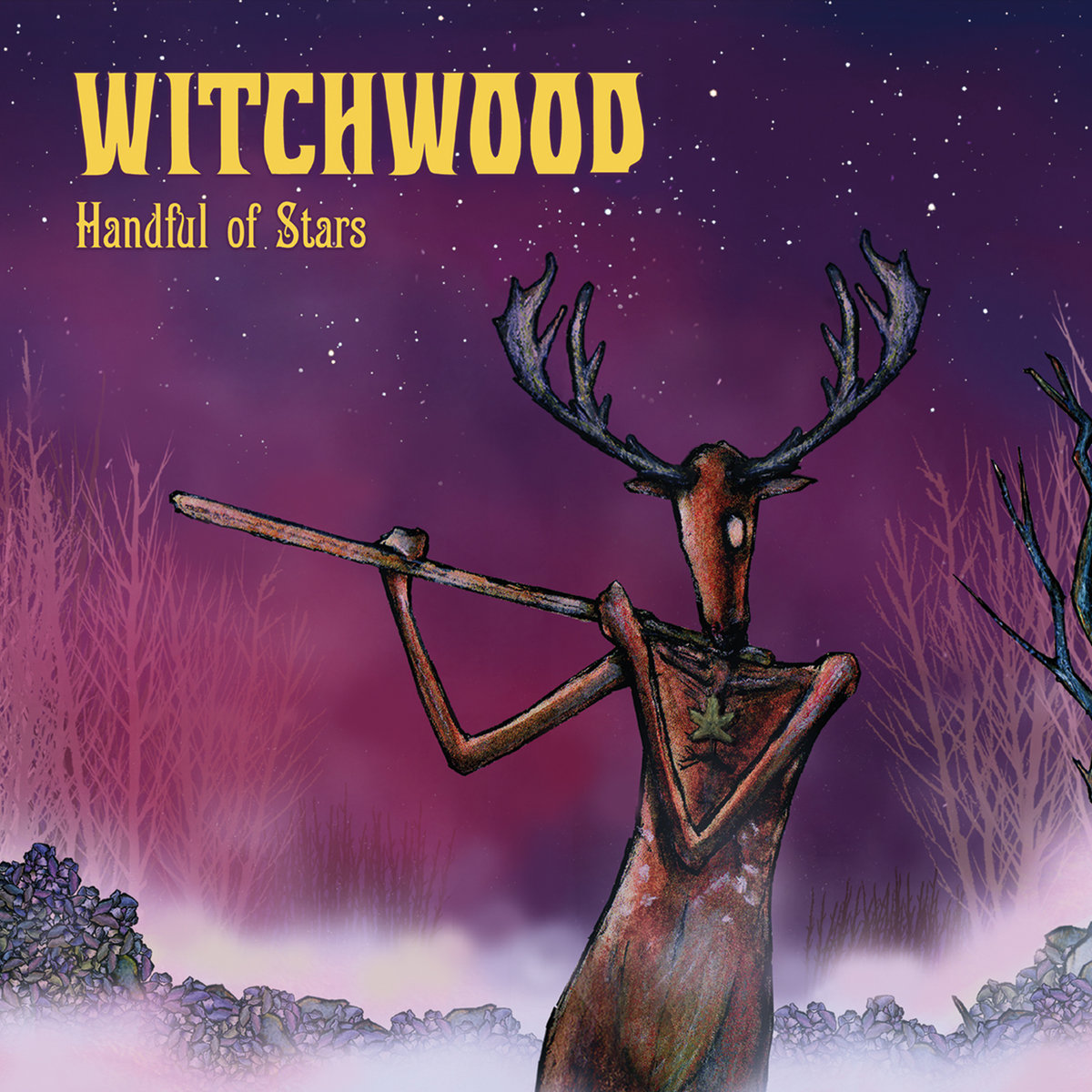 Are any of you involved in any other bands or do you have any active side-projects going on at this point?
Yes, our leader Ricky Dal Pane also sings in a legendary doom Italian band Epitaph, moreover members of Witchwood along with members of the bands "La Janara" and "In Aevum Agere" will be involved in a new project called "Salem Cross", which will participate in both tributes that I told you about before.
Let's end this interview with some of your favourite albums. Have you found something new lately you would like to recommend to our readers?
Remaining only in recent years, I certainly feel I can recommend to everyone the amazing 'Feral Roots' of the great Rival Sons (for myself currently the greatest retro hard rock band), the last of the immense and brilliant Fates Warning and the last of the legendary Thunder.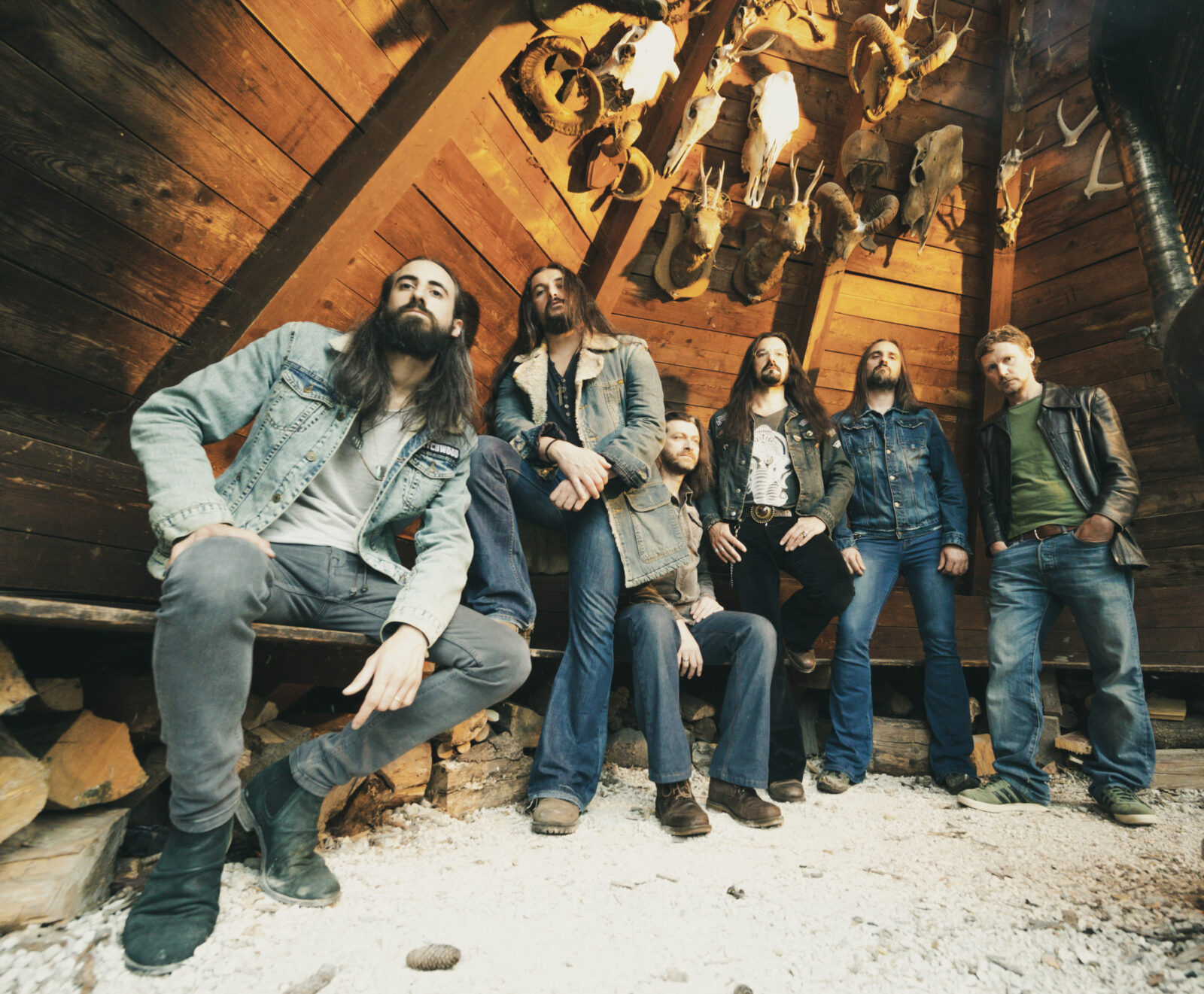 Thank you. Last word is yours.
Thank you very much to you for the great interview and for the support! We use this space to thank from the bottom of our hearts the many people who in these years have felt emotions listening to our music and have supported and filled us with affection. God bless you and Rock on!
Klemen Breznikar
---
Witchwood Facebook / Instagram
Jolly Roger Records Official Website / Facebook / YouTube / Bandcamp