Univers Zero | Interview | Daniel Denis | New Arkham Recordings
Daniel Denis is a prominent Belgian composer, drummer and multi-instrumentalist best known as the leader of Univers Zero. Denis was also part of Arkham, Art Zoyd, and Present.
---
Sub Rosa recently issued recordings of Arkham's concerts and rehearsals. Arkham played eclectic jazz and rock mixtures in the "Canterbury" vein, inspired by Soft Machine and Egg. Never released before on LP, the recordings reproduced on this album come from magnetic tapes of some of Arkham's concerts and rehearsals, recorded at various times. Featuring keyboard player Jean-Luc Manderlier who would later join Magma, drummer Daniel Denis who would also move on to Magma as well as Univers Zéro, and drummer Patrick Cogneaux. Arkham aren't nearly as dark as Magma or Univers Zéro, their jazzy overtones placing them a little closer to Soft Machine. The three musicians, who show some maturity, are obviously pouring their hearts out throughout the album, which exudes an intensity that can't be ignored.
"The use of dissonances in music occasionally reinforces this disturbing and dark side."
What were your first musical involvements? [Pre-Arkham]
Daniel Denis: At the age of 15 I replaced my brother who had to perform his military service. It was a group that performed dances and this served me as my first experience with musicians and also the opportunity to buy my first drums with the money I had earned. From 1968 to 1969 I was part of two groups, one amateur and the other semi-professional. Guys who played Hendrix, Cream, Yardbirds repertoire, and others, that was pretty unusual in the area at the time. School was becoming a burden and being part of a band made me quit school for good in order to devote myself to music. I was barely 16 years old. I had very understanding parents, it didn't take me long to convince them. They could clearly see that I was totally "contaminated" by the music but still so naive about the route that still had to be climbed.
"I wanted to move towards this musical form [Soft Machine]"
Arkham had a very unique sound. You were inspired by Soft Machine and Egg. What do you recall attracted you the most after hearing their music?
In August 1969, I saw a Soft Machine trio concert at the Festival de Billez in Belgium. Indeed, it blew my mind. The sound and the atmosphere of their music was quite extraordinary. I understood and felt that I wanted to move towards this musical form. The odd beats they used fascinated me and also the organ and bass with the overdrive, it was quite new to me. I also liked the formula of the trio: bass, keyboards, drums. Besides, I was also a big fan of the Mothers of Invention.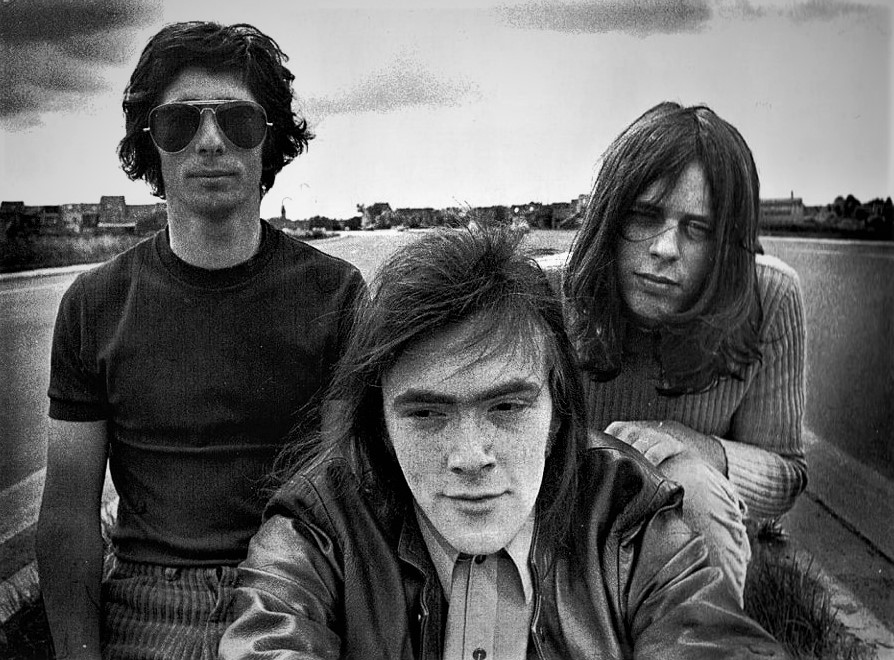 How did you get in touch with keyboard player Jean-Luc Manderlier and bass player Patrick Cogneaux?
I had the chance to meet Jean-Luc Manderlier shortly after seeing the "Soft" concert. He was also interested in making a band inspired by Soft Machine. Jean-Luc had a strong and broad musical culture and appreciated Miles Davis, Stravinsky, Bartok as well as all those interesting groups that were emerging at the time. His compositions which were in the spirit of what I expected gave a lot of quality to the group Regarding bassist Patrick Cogneaux, he was part of the group in which I played previously. I asked him to replace Arkham's first bassist Piccolo Berkovitch, who left shortly after the band formed.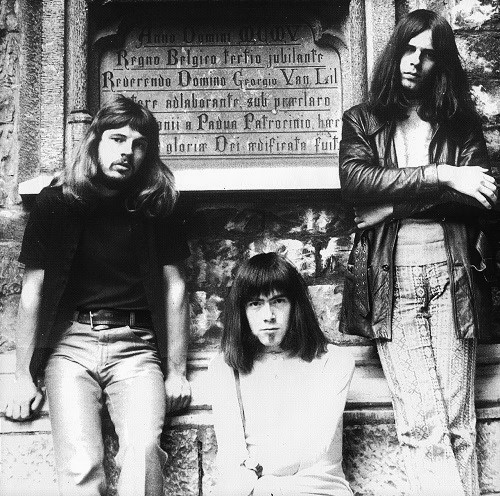 "Arkham was for me a launching pad for the future"
Sub Rosa issued recordings from magnetic tapes of Arkham's concerts and rehearsals. What can you tell us about the material on this new collection? How do you feel hearing it after all the years? What runs through your head?
Before Sub Rosa released the vinyl record, Cuneiform in the USA and "Belle Antique" in Japan had already released it on CD. It must be borne in mind that this material is documents. A lot of other equally great songs didn't make it because the sound of the tapes didn't quite hold up, so it was impossible to use them. So a selection had to be made of what was acceptable. Most of them are rehearsal or concert tapes recorded with the means available. Arkham was for me a famous musical launching pad for the future.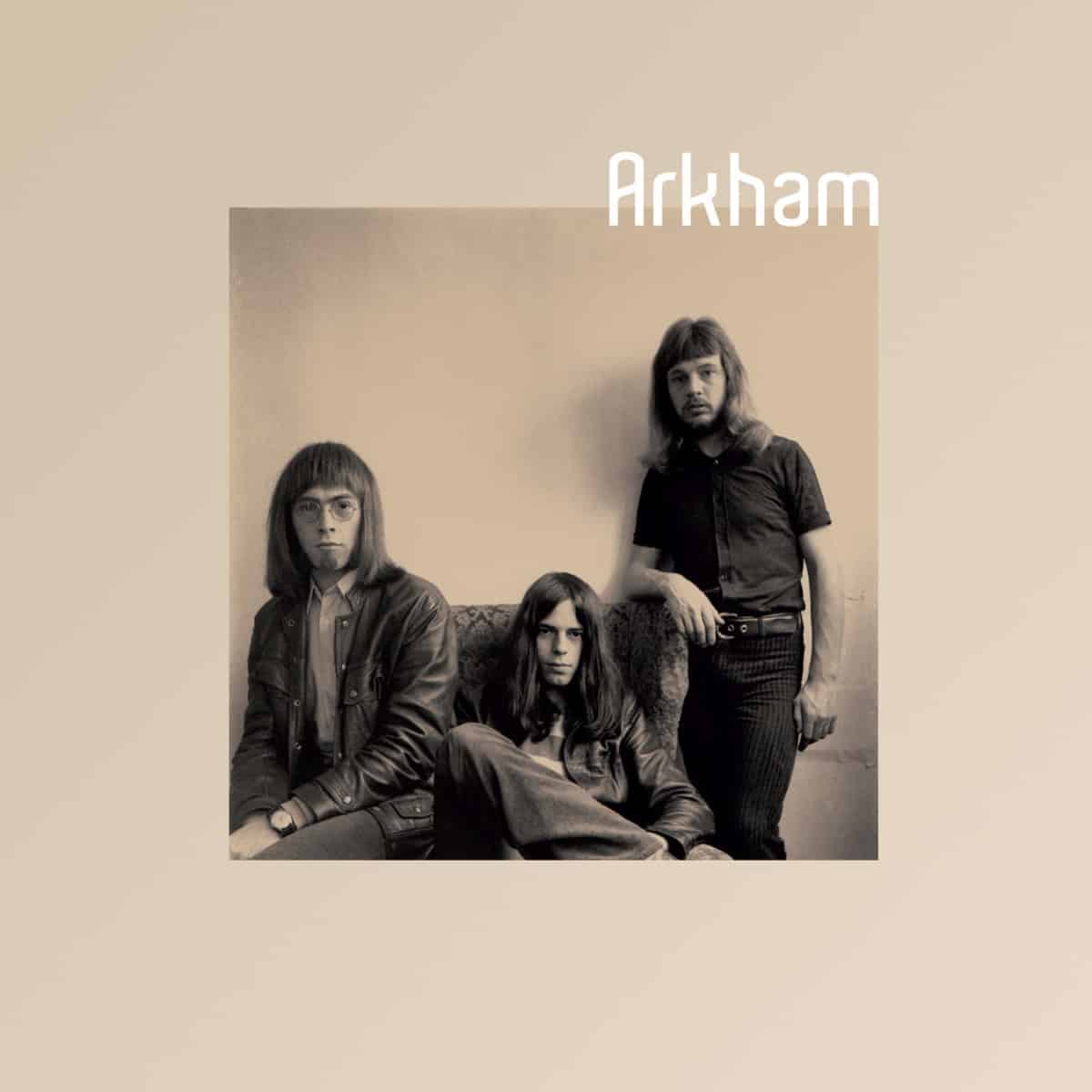 We went to festivals in Belgium where all musical genres were represented, it was great. Arkham, despite the complicated structures, was just as well appreciated as other rock or blues groups.
How did you approach music making in Arkham and how did that differ when you formed Univers Zero?
Jean-Luc composed all of Arkham's music but when the band broke up, I timidly started composing without really knowing where I was going. It took a long time because at the same time I started to learn to play the keyboard, it was necessary for the composition.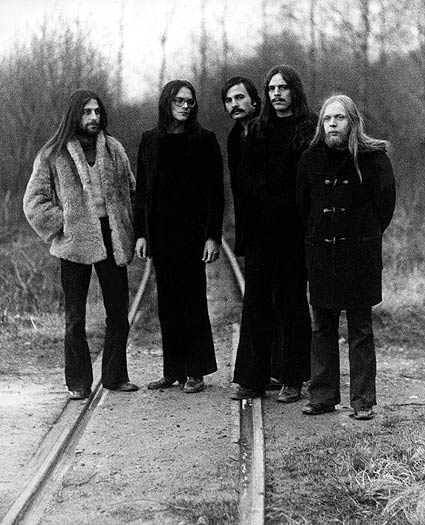 During the same period, I also discovered other musical sources such as contemporary classical music: Stravinsky, Bartok, Milhaud, et cetera. As a self-taught person, I tried to understand and gradually enter into these dissonant harmonies and those climates that I tried to understand and capture.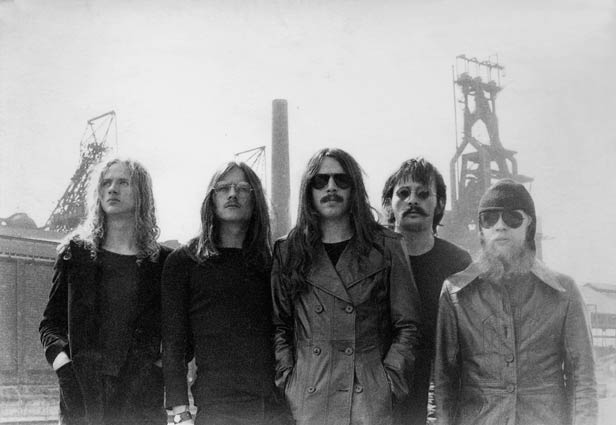 Can you elaborate on the formation of Univers Zero?
Jean-Luc having left for Magma for a while, I found myself at the starting point in 1972. So I suggested to Claude Deron (trumpeter), who was part of Arkham's last line-up, to form a new group together. After proposing to a few musicians who were not suitable, we went to find Segers and Trigaux who were playing in a group in Brussels and who were rehearsing in the same hall as Arkham.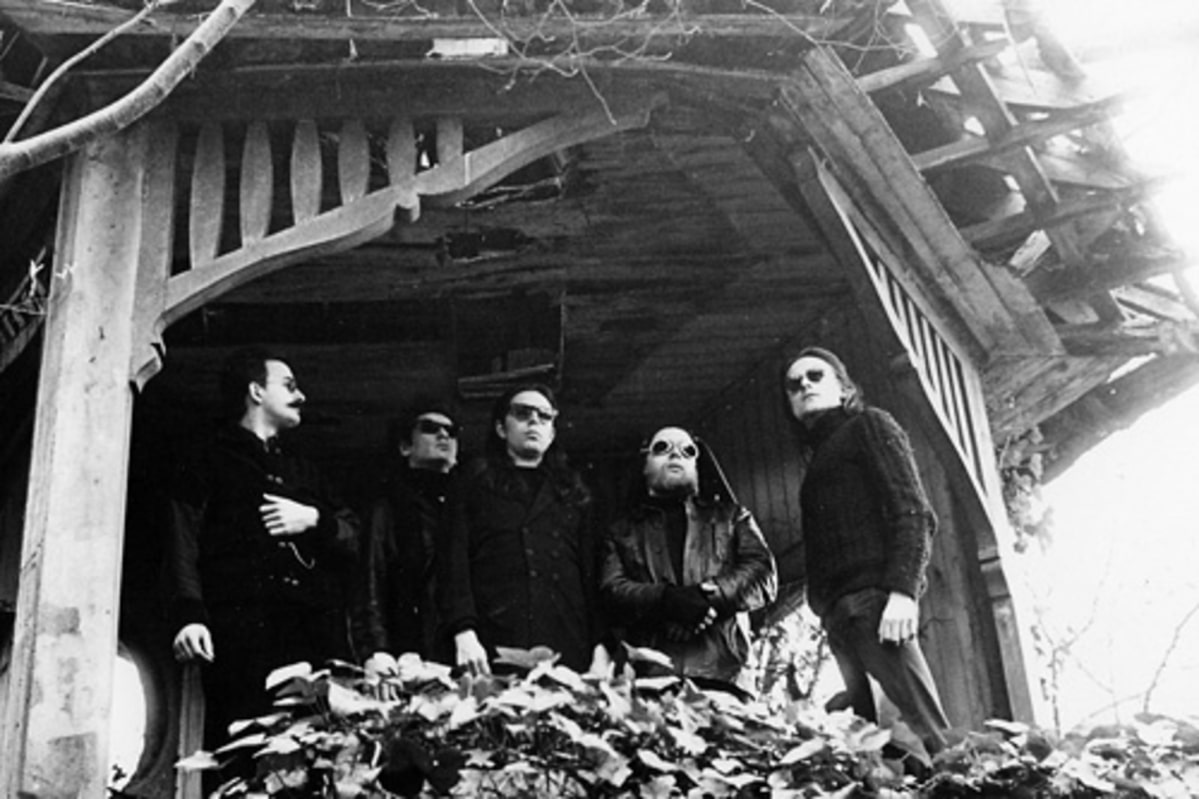 The band called themselves Necronomicon but the result was a patchwork of music that wasn't exactly interesting. We worked for a long time for an unconvincing result. A few months later, additional musicians rekindled our motivation and from that point on the band called themselves Univers Zéro. It was when Claude left the group that we focused on what has become our own approach and our sound, based on music from a more European source.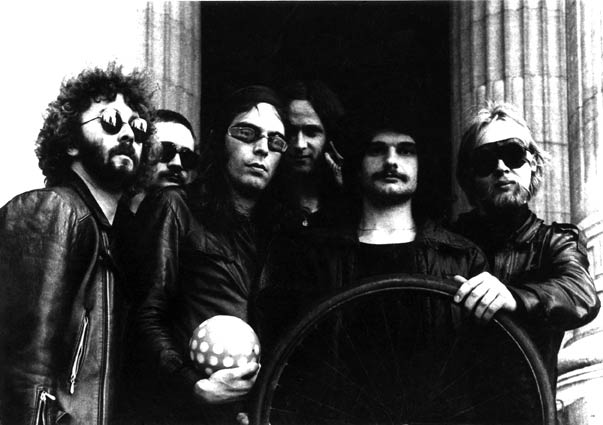 Did Jacques Sternderg influence you already before forming the band?
Not at all. Some of us were drawn to reading science fiction or fantasy. We were looking for a name for the band and the bassist then, Segers came up with "Zero Universe" which we kept.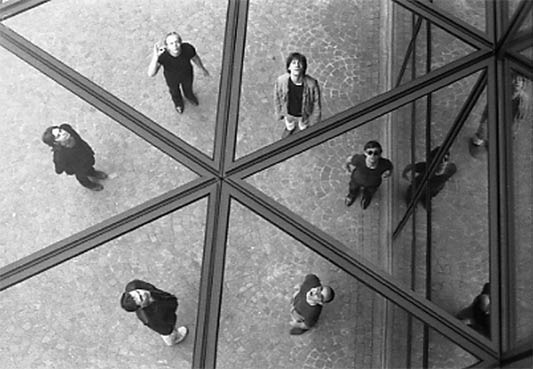 Would you mind sharing a few sentences about your first five albums, 'Univers Zéro', 'Heresie', 'Ceux Du Dehors', 'Uzed' and 'Heatwave'?
For '1313' we had to make a first record to get out of the anonymity a bit. We did it under very limited technical conditions, resulting in a sound that never really convinced me.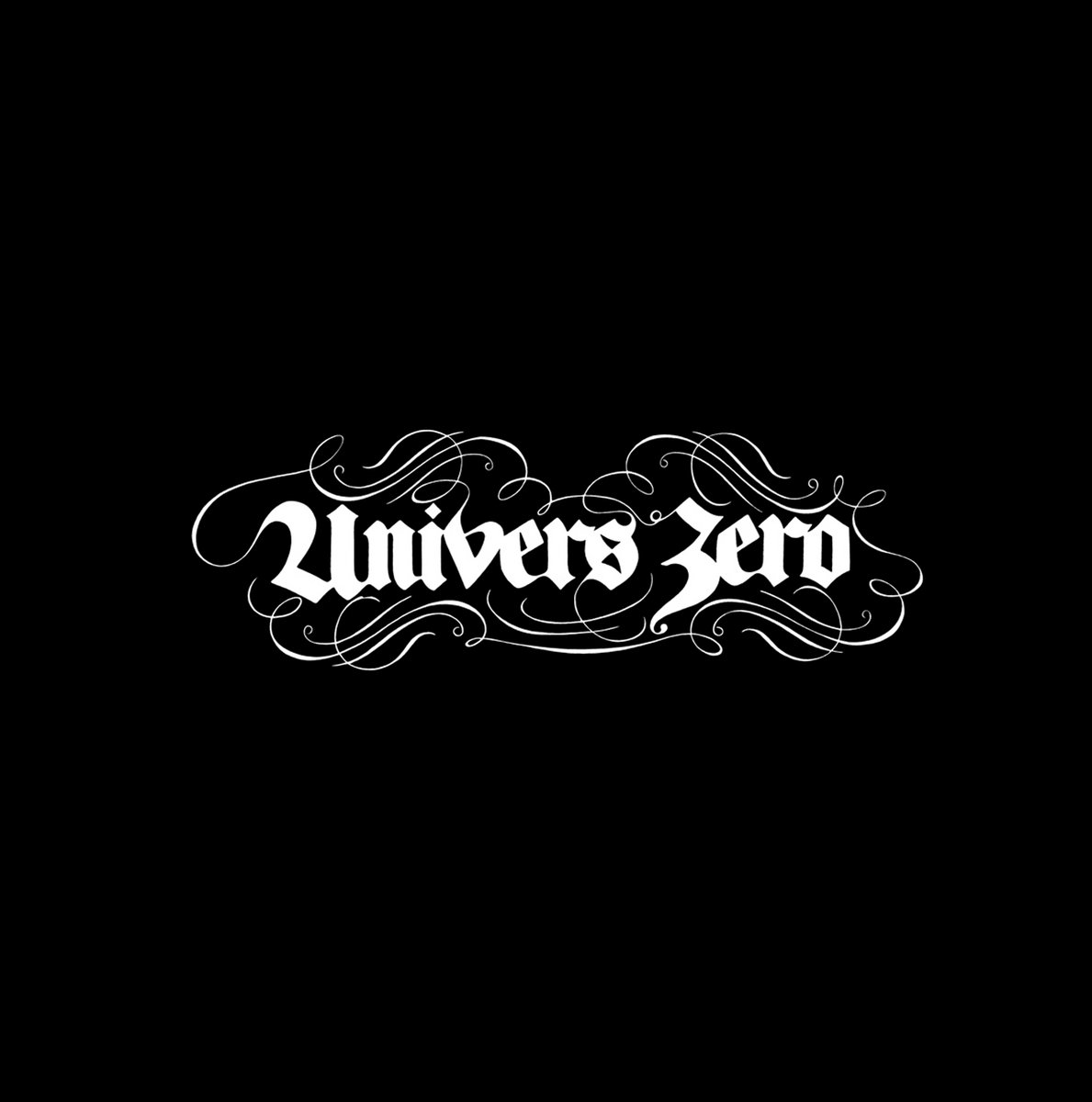 For 'Heresie', we had gained a little more experience at the studio level and I think the music is very representative of what we were also doing live.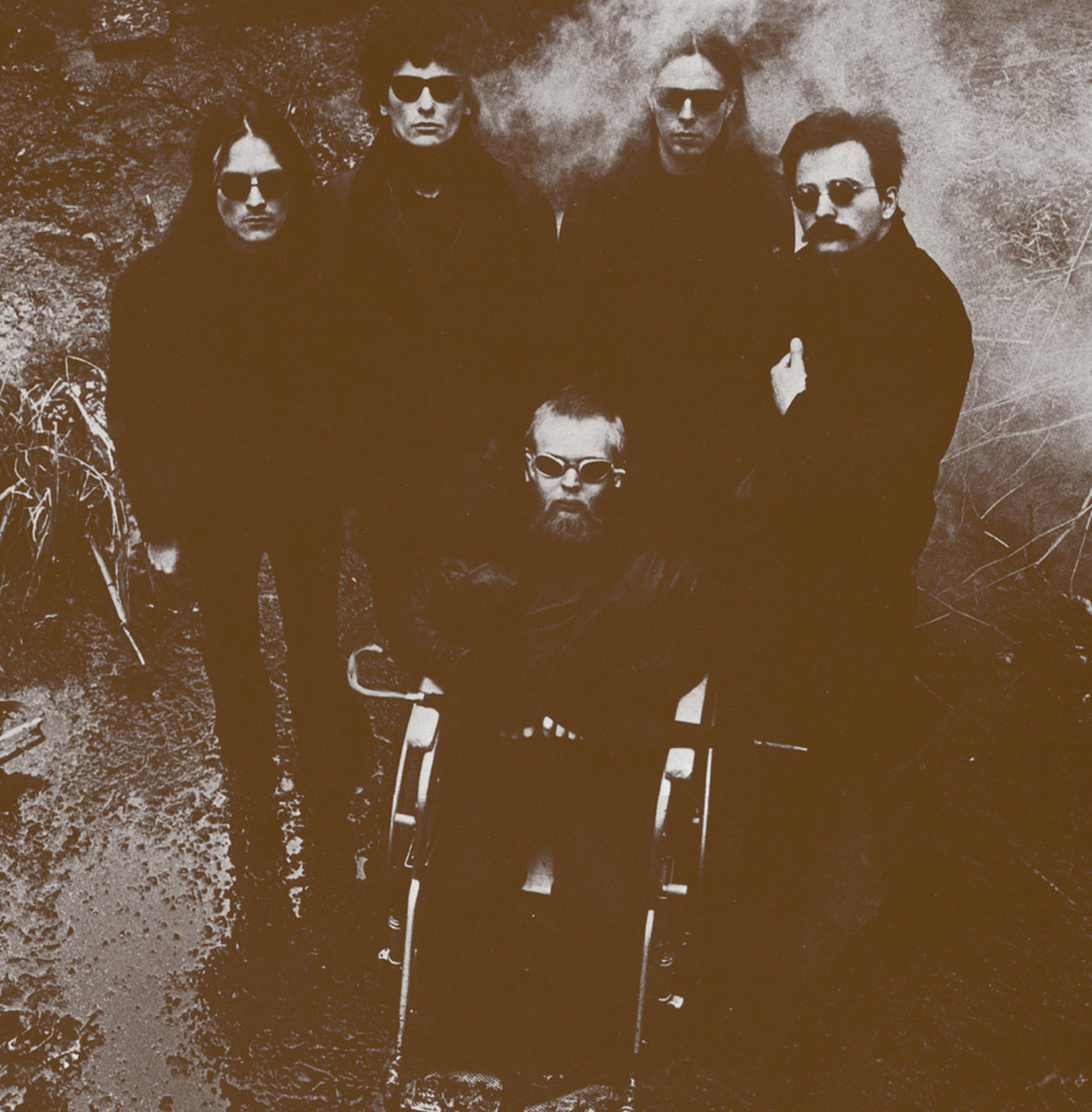 For 'Ceux Du Dehors', the musical maturity is there and the music is really neat. Perhaps one of the best discographic successes of the group.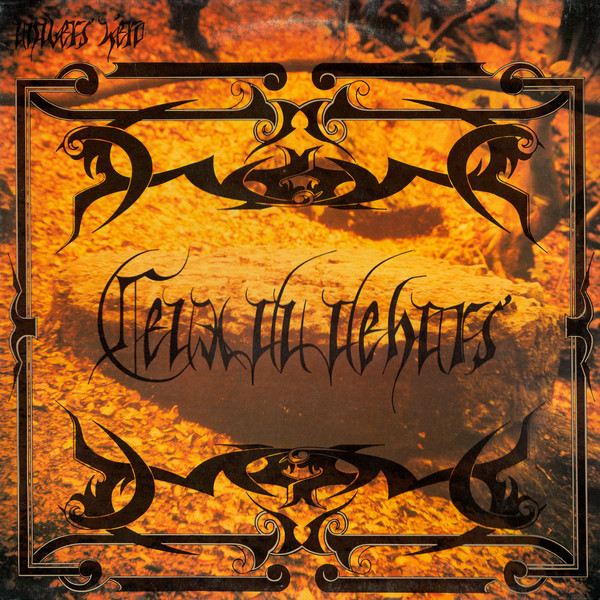 For 'Uzed', I wanted to show a more rock aspect than before.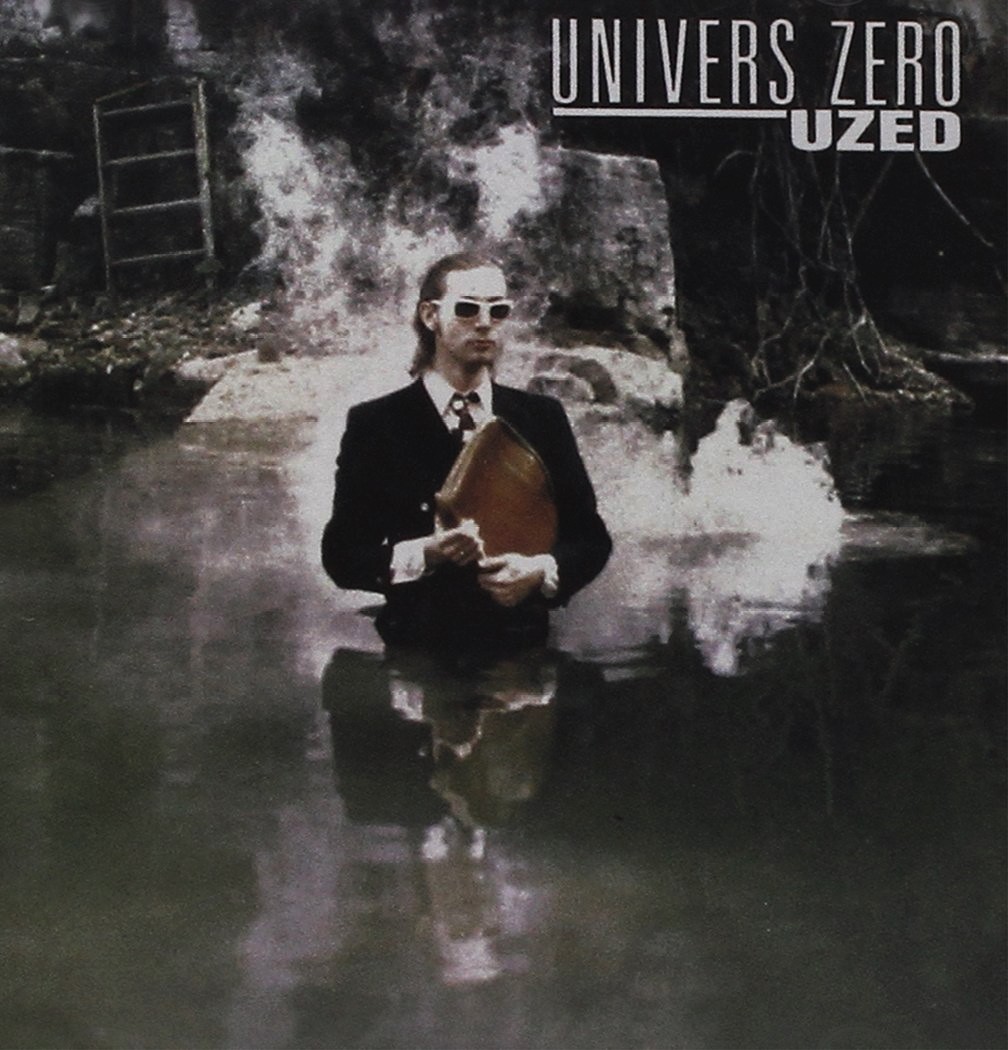 For 'Heatwave', a balance between Andy Kirk's compositions and mine further enriches the band's musical spectrum.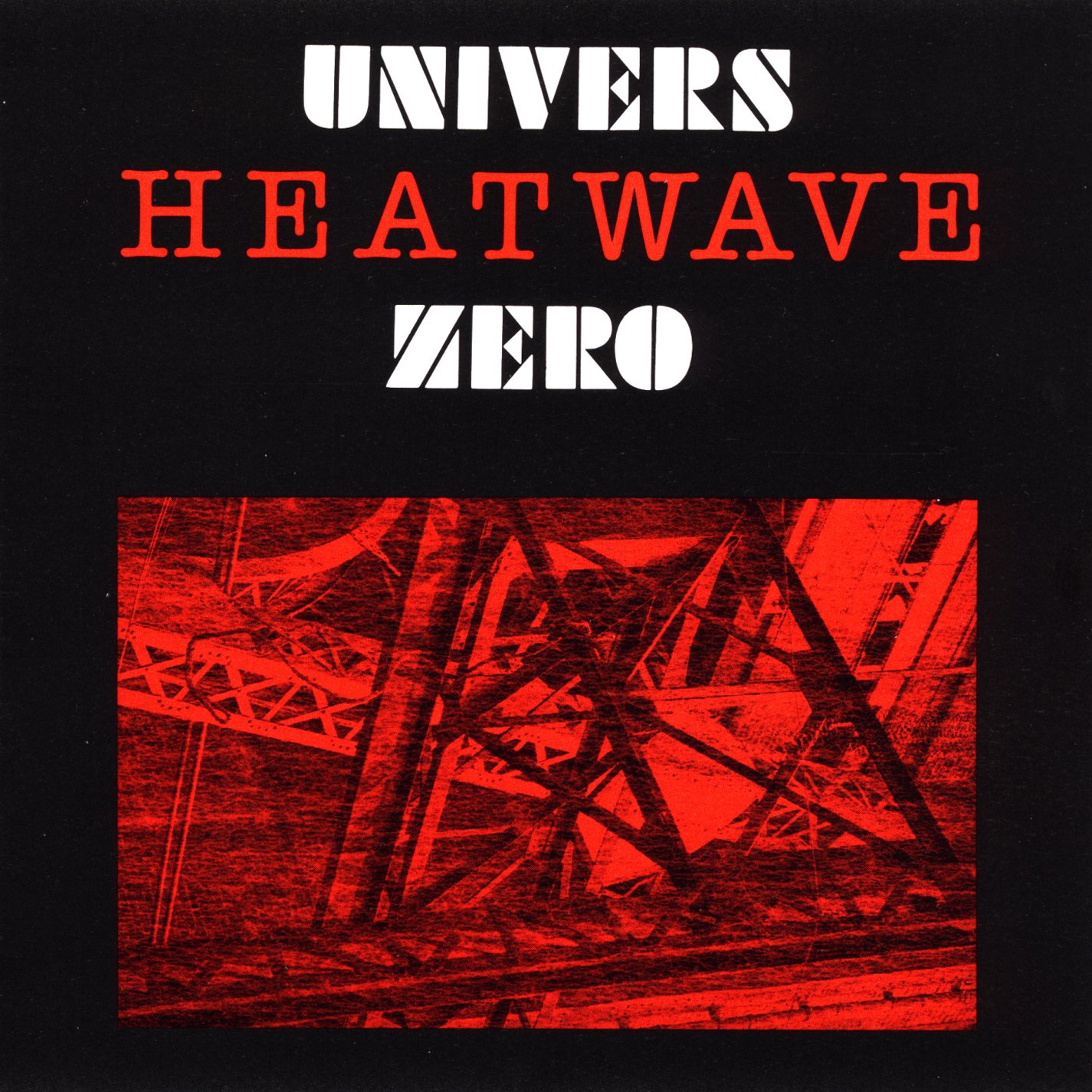 What can you say about your involvement with Present?
It was Roger's band but he gave me complete freedom to create my own drum parts. He knew I could add something extra to his music. Like Univers Zero, Present did not have serious management to propel the group.
In the mid 1980s you began a long association with Art Zoyd. What are some of your favourite recollections from Art Zoyd?
Lots of good memories. Gérard and Thierry had become excellent friends. Art Zoyd was then established in Maubeuge which was not very far from our home. We hit it off towards the end of 1977 and we had discovered a fairly similar form of musical approach. I integrated into Art Zoyd as a performer. Their music was very strict and left little room for improvisation. It was a discipline for me to embrace. First in 1985, I contributed with them for Roland Petit's ballet 'Le mariage du ciel et de l'enfer' where I played percussion and a little keyboard. It was a very positive experience. In 1993, Gérard asked me to come back to the group for the silent film concert series ('Nosferatu', 'Faust' and 'Häxan'). From that moment I switched to electronic percussion and keyboards as well.
During the 7 years that I stayed, we did a lot of concerts around the globe. Art Zoyd also made me interested in samplers which I later used in some of Univers Zero's records.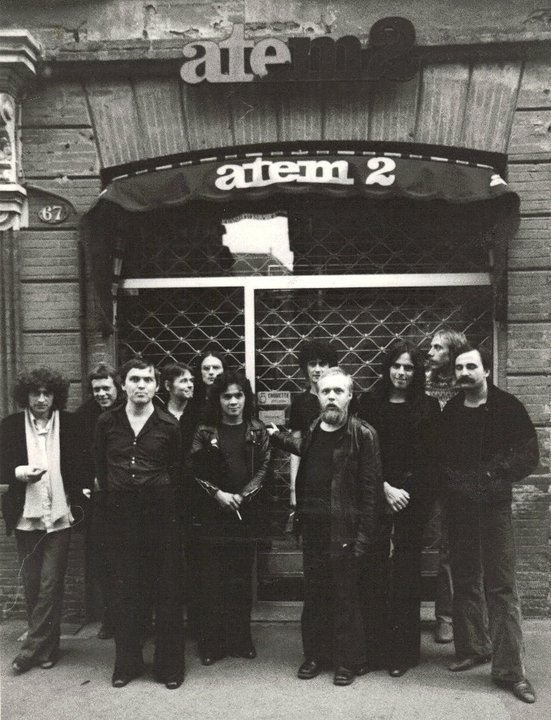 "There was this willingness to press the obscure and the mysterious to the extreme"
Where does the dark atmosphere found in your music come from?
The music I wrote for Univers Zero is not primarily dark. Unfortunately, this is the first thing that some people remember because they stop at the aesthetic aspect which, indeed, does not necessarily reflect gaiety but it also expresses other facets. Having said that in the period of 'Heresie', we played the game in the depths of the darkness. It was also a way to set ourselves apart from other bands a bit like the Punk movement. We were also careful that the music reflected serious and deep feelings. It must also be said that the use of dissonances in music occasionally reinforces this disturbing and dark side. There was this willingness to press the obscure and the mysterious to the extreme. It was also part of a form of provocation. Concerning precisely the piece 'La Faulx', it was above all and to a large extent a translation of images taken from paintings such as Breughel's "Triumph of Death" and also a vision of the dark Middle Ages. On the other hand, the dark aspect that one finds in Univers Zero's music does not represent at all a meaning of morbidity, grimness, anguish or energy of despair. By that I mean we weren't in the mood that the music expressed, even though one or the other in the band enjoyed it. Sometimes on the contrary, even if it wasn't obvious, there was also a form of humor with which we liked to express ourselves. For example, concerning the series of photos like the one that served later on the cover of the album 'Heresie', I remember that we all collapsed with laughter to know how far we could push this delirium of the extreme.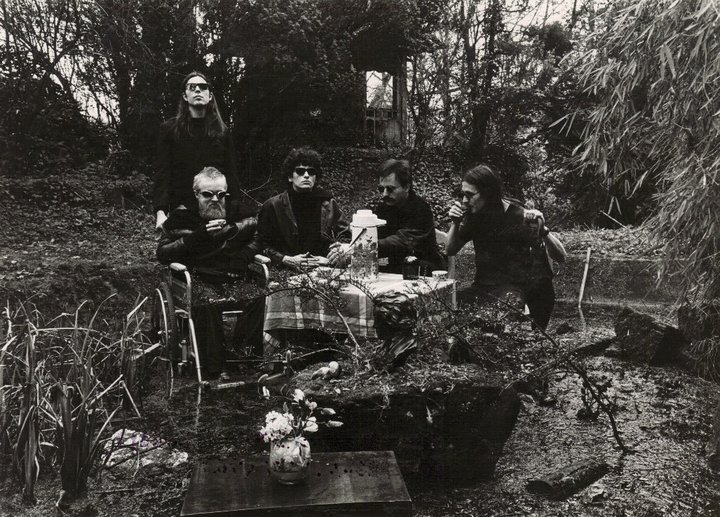 After 13 years of break you restarted Univers Zero and released incredible albums. Is there a change for a new album? Maybe even a solo album?
Yes, I first took a very long break from 1987 to 2004. I already knew the symptoms of fatigue from overworking prospecting and other group functions. The discouragement by the lack of concerts was also felt because the finances were not coming in. Didier de Roos, with whom I had worked since 1984, offered to work on two new successive projects (Sirius in 1989 and Les Eaux Troubles in 1991). After Univers Zero's reformation in 2004, the same symptoms returned 11 years after. I decided in 2015 to stop the "fees" with Univers Zero. For many years I had become multi-functional by taking care of grant applications, prospecting for concerts, negotiating contracts, I also took care of the social charges of all musicians, et cetera. The work of a booker or a manager who in this case never existed to move the group forward. On the other hand, I had an excellent line-up (that of 'Phosphorescent Dreams') but my motivation deteriorated over time and I saw myself facing the same problems that I had already experienced.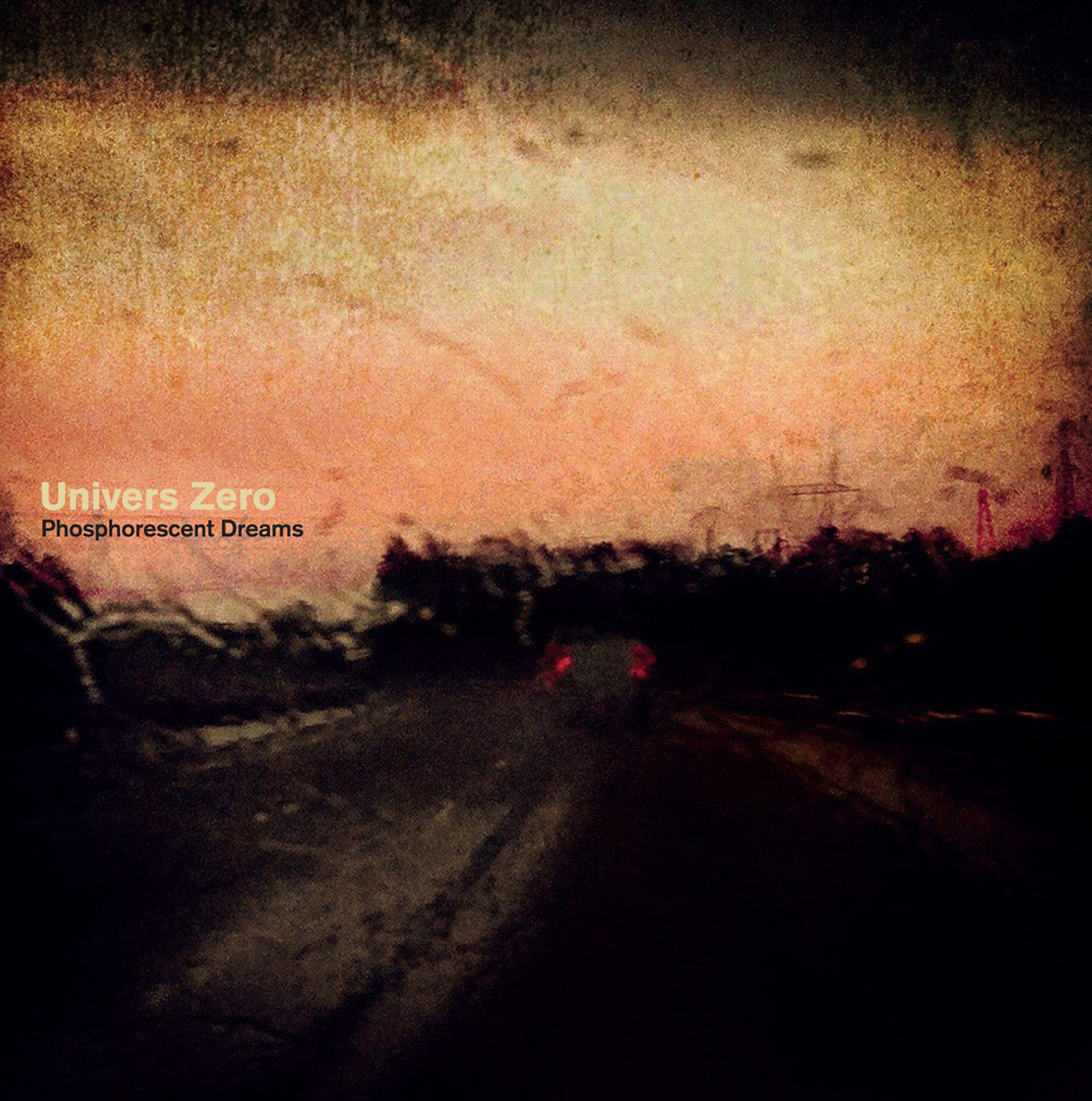 Would you like to collaborate with new musicians?
Yes I would like to collaborate with other musicians or even with an already existing group but since I am no longer "active", no one knows you anymore. It is really frustrating. When you are cataloged in a particular style of music, it is very difficult to demonstrate that you have other facets as well. It's sad. If I do another scene, it would be mainly focusing on the drums. I would love to orient myself to music close to the spirit of Miles Davis from the early 1970s. On the other hand, I am working with Didier de Roos on new compositions with a view to releasing a CD. This will also include some remixed tracks from my album 'Les Eaux Troubles' released in 1993.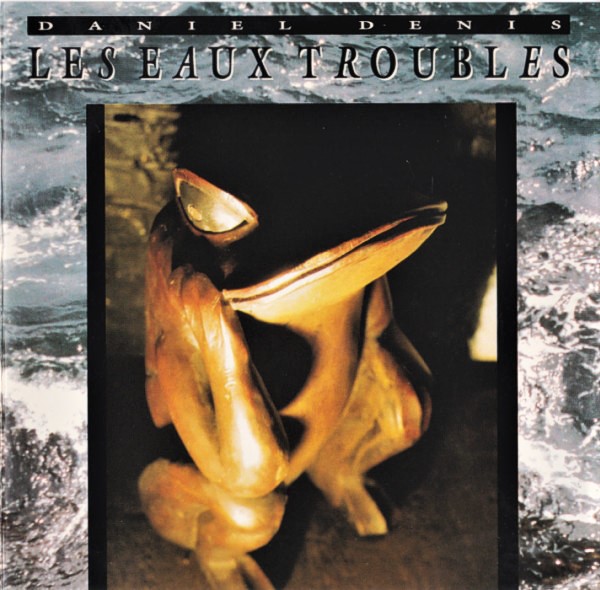 What are some of the most important players that influenced your own style and what in particular did they employ in their playing that you liked?
I was influenced by early rock music. A few drummers inspired me as early as the ones in the sixties. Drummers like Mitch Mitchell who was above the rest. I also liked Ginger Baker's class. Then there was Michael Giles (King Crimson) who gave the drums unprecedented musicality. The iconoclastic inventiveness of John French with the Magic Band of Captain Beefheart and the power and energy of Christian Vander and especially Tony Williams who is the most famous drummer of all time and who is an amalgamation of the previous drummers mentioned above. Initially, Univers Zero's music did not require the sustained, pulsating drums you would expect from regular drums. I especially made sure to use it as percussion elements as one can conceive in the orchestras of contemporary music. I wanted to merge this spirit of percussion with the music without masking the timbre and the harmonies of the compositions. I sometimes have problems finding the right parts.
Would you like to comment on your drumming technique? Give us some insights on developing your drumming technique.
I partially explained it in the above answer. In the early 70's I also discovered contemporary jazz with the whole series of drummers like Tony Williams, Jack DeJohnette, Al Foster et cetera and my drum technique evolved into a more flexible playing.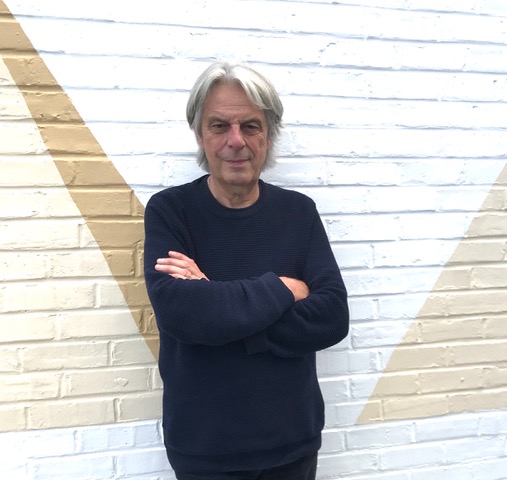 Thank you for taking your time. Last word is yours.
My concern is to notice that musical creativity has become greatly diminished or even almost non-existent. I guess guys are still doing things here and there but it has gotten so private. Regarding Univers Zero, I really think our status could have grown a bit more if we had been mentored by someone a bit more established. The group has always remained on standby and in a marginal situation which didn't really help us. Univers Zero's music could have merged with the image or the choreography but no proposal was presented to us.
Klemen Breznikar
---
Univers Zero Website / Facebook / Bandcamp
Sub Rosa Official Website / Facebook / Instagram / Twitter / Bandcamp