Rolling Stones 'No Filter' Tour | SoFi Stadium, Inglewood, CA–Oct. 17, 2021
The Rolling Stones began the concert with an initial big screen photo montage tribute to the late, great, and very much loved Charlie Watts–featuring film and video clips of him at his drum kit throughout the decades, accompanied by audio of his signature drum beat; after which an announcer belted out: "Ladies and gentlemen–The Rolling Stones!"
---
Keith Richards was the first Stone to walk out on center stage and when he rang out the opening riff to 'Street Fighting Man', closely followed by Steve Jordan's thunderous drumming, before Mick Jagger, Ronnie Wood and Darryl Jones leapt into the mix, it was like a spiritual experience to me! Old man Keef kind of seems like a Zen Master on some level at this stage of his life–and his countenance exuded joy throughout the night. Given all that's happened globally since 2020, it made sense for The Stones to open the performance with their 1968 masterpiece of civil unrest from the highly esteemed 'Beggars Banquet' album.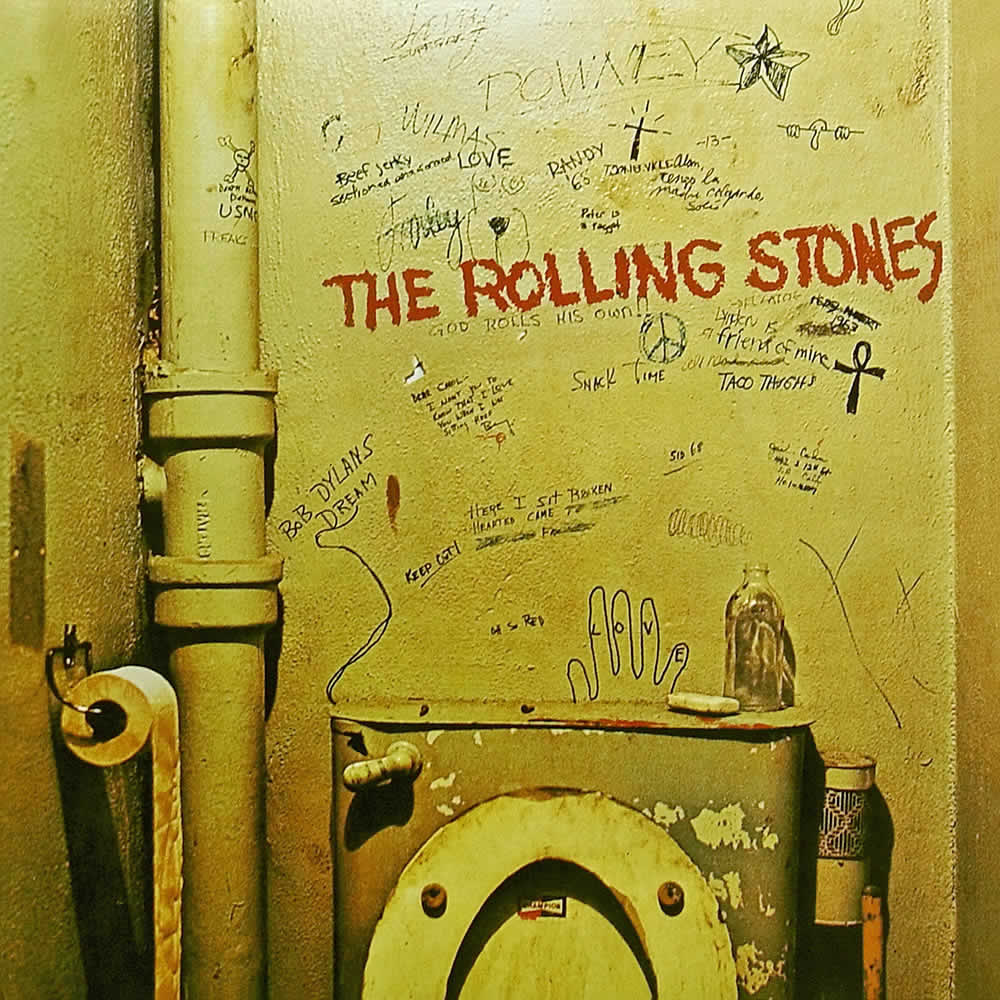 Next up was a high-energy, horn-y rendition of 'All Down the Line' off of–arguably–The Stones greatest album, 'Exile on Main St.', released in 1972. This was the first night on the No Filter tour that this particular tune, which hadn't been played live since 2016, was trotted out–and saxophonists Karl Denson and Tim Ries slew, while Ronnie killed it on the sick slide guitar solo!
This was followed by Mick's shout out to LA and California, and mentioning that it was the first time in 59 years that they'd done a show without Charlie Watts, and that many audience members must have fond memories of Charlie as well–as he was a lovely man. After dedicating the show and tour to Charlie, The Stones ripped into their 1966 garage rock/proto-punk single '19th Nervous Breakdown' — complete with Darryl replicating Bill Wyman's classic "dive-bombing" bass line at the song's conclusion and getting the audience pumped for more!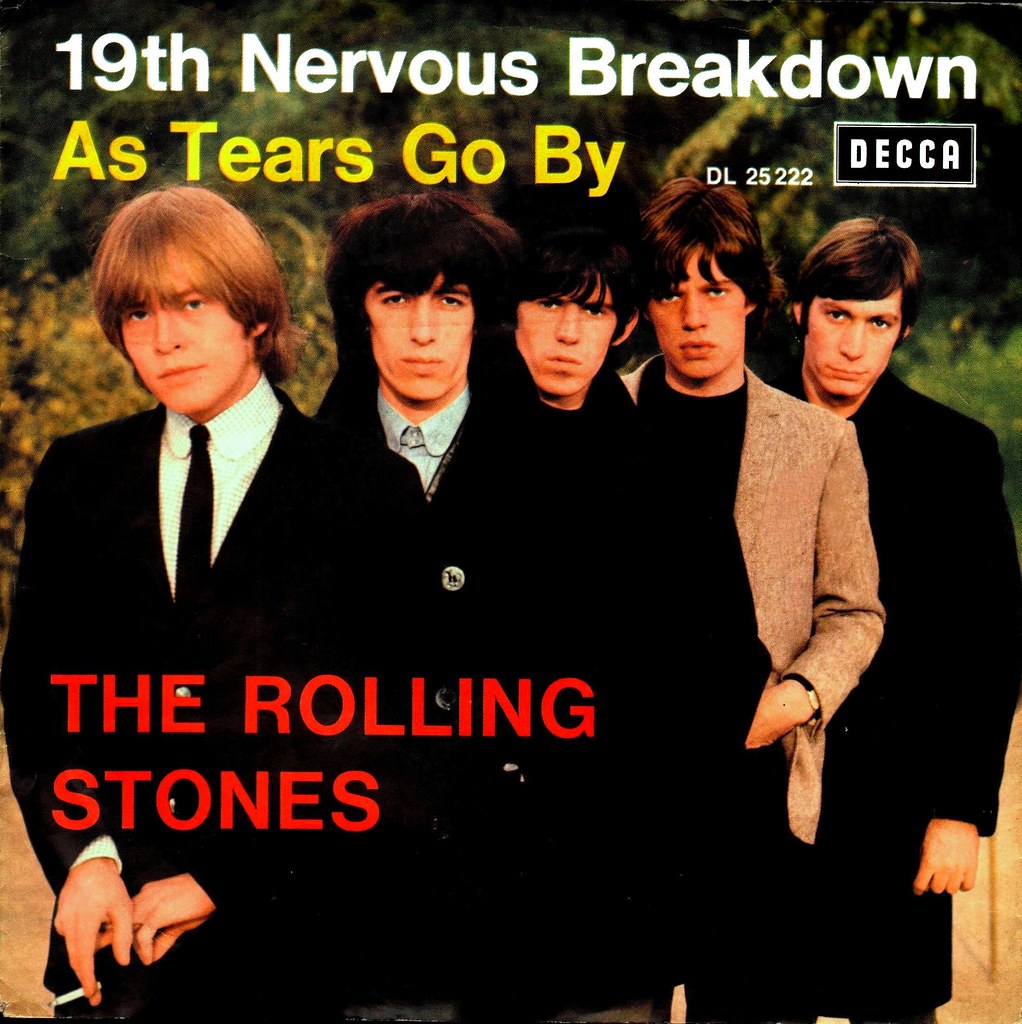 After that, Mick thanked opening band The Glorious Sons, and then kicked the concert into high gear with an infectious serving of the band's languid boogie-woogie rhythm-based number about a womanizing, rambling gambler–'Tumbling Dice' — which was the lead single off of 'Exile on Main St.', back in 1972. Once again, the horn section nailed it, and backup singers Bernard Fowler and Sasha Allen added a beautiful patina to The Stones in the groove playing– with Steve doing a fine take on Charlie's laid-back backbeat!
"We haven't done this one in a while, so I hope it goes alright…," Jagger said, before the band broke into 'Beast of Burden', from the group's 1978 comeback album 'Some Girls'. The fans cheered big time and swayed along to Ronnie and Keith's guitar weaving while Bernard joined Mick in a soulful duet on the song's chorus and conclusion. Mick gave Bernard a shout out, and then moved on to the part of the show where the fans got to vote on which one of four classic Stones ballads would be performed.
The winning track was 'Wild Horses', from the 1971 Mick Taylor-era classic Stones album 'Sticky Fingers'. Ironically, the band could not locate a twelve-string acoustic guitar, as Mick mentioned there were about 75 guitars on the tour with them, but the one they needed was missing. While the guitar situation was getting sorted out, Jagger told the crowd that sixty years ago to the day, he and Keith re-met each other as teenagers at the train station at Dartford–after having known each other as school boys (It was at this time that each became aware that the other was into American blues and early rock 'n' roll records, which laid the foundation for them to become The Rolling Stones–upon Brian Jones originating the band). As Mick was relating this tale to the crowd, Keith playfully gave him a friendship peck on the cheek. Once a substitute guitar was found, a sublime rendition of 'Wild Horses' ensued. To me this has always been one of those mythical and mystical songs, due to Gram Parsons involvement in its development and its alleged references to Keith's feelings for lover Anita Pallenberg and Mick's emotional aftermath from the breakup of his relationship with ex-girlfriend Marianne Faithfull. 'Wild Horses', replete with Jagger's supple vocals, was a great addition to that night's set list.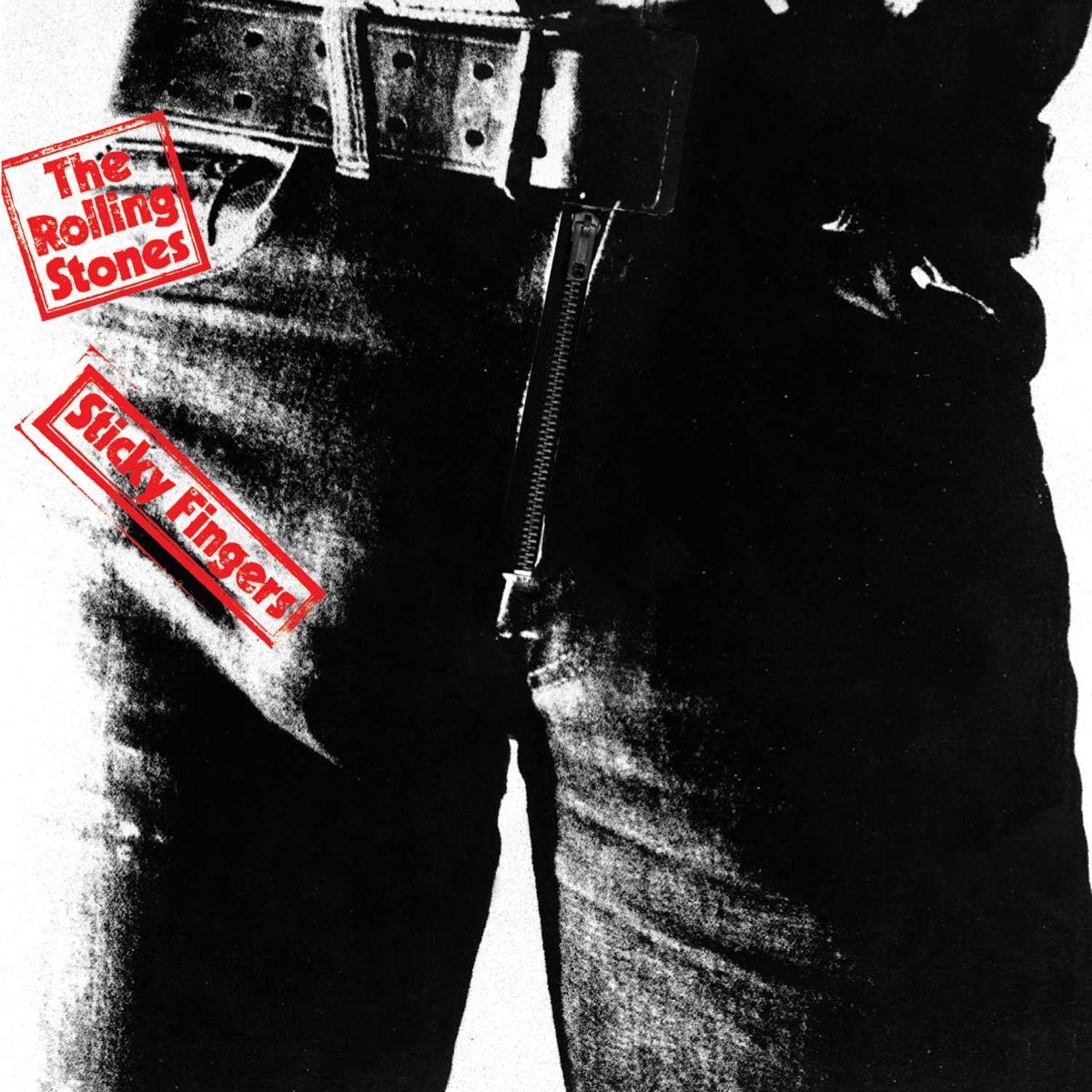 "Do you feel like singing a little bit?," Mick asked the audience before commencing a rousing rendition of top Stones ballad 'You Can't Always Get What You Want', from the band's seminal 1968 album 'Let It Bleed'. The group pulled out all the stops, and drummer Steve Jordan and keyboardist Chuck Leavell in particular, brought it! At the end, Jagger enthused, to the band as much as to the chorus singing audience: "Yeah! You sounded fuckin' brilliant on that one!"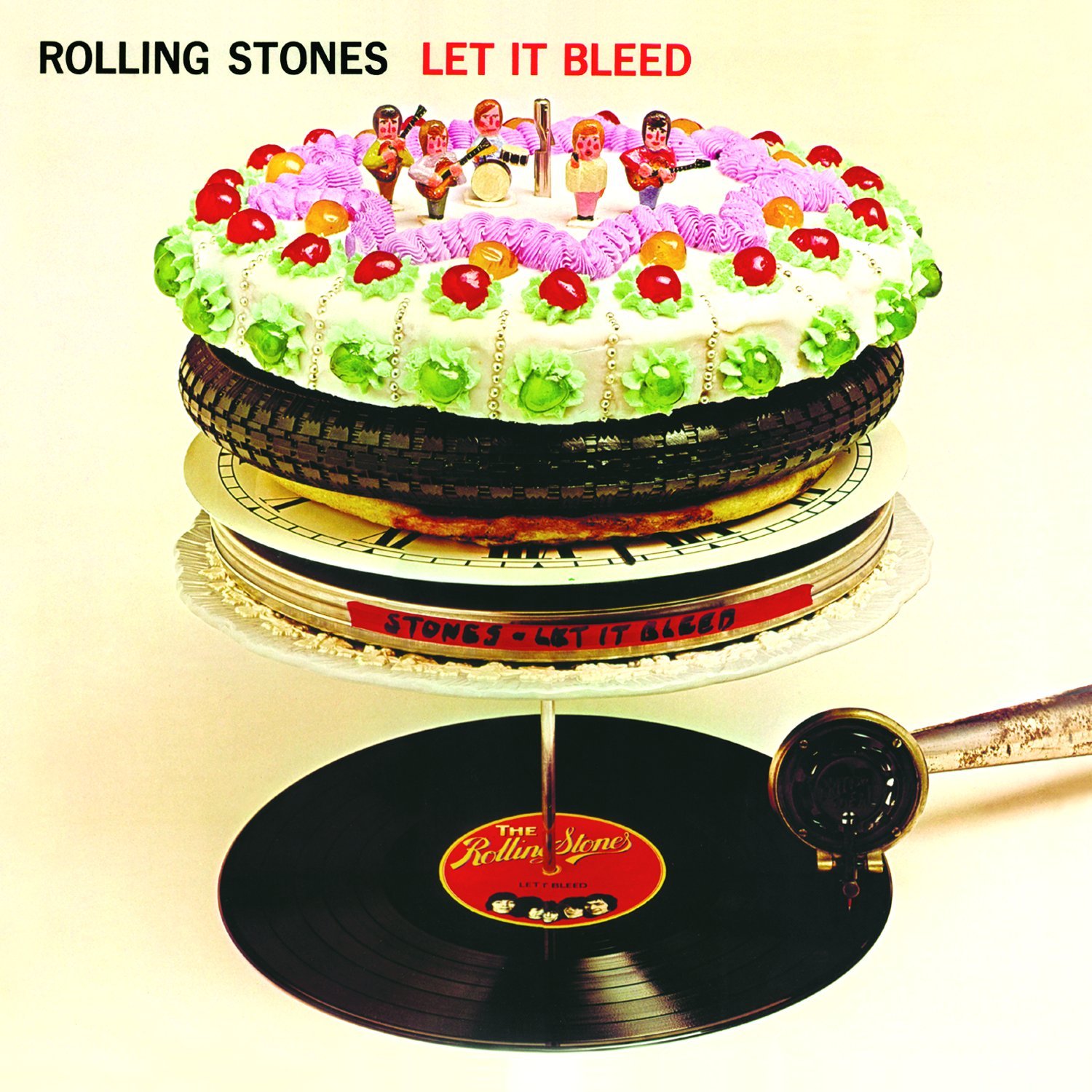 Next up was the group's 2020 Covid-19 lockdown lament 'Living in a Ghost Town'– a fair tune, but not a certified Stones classic; still, it afforded Jagger a chance to blow some blues-wailing harp. However, it was back to the hits with party anthem 'Start Me Up'–featuring one of Keef's trademark riffs– from the Stones' 1981 album 'Tattoo You'; often considered the last classic Stones record.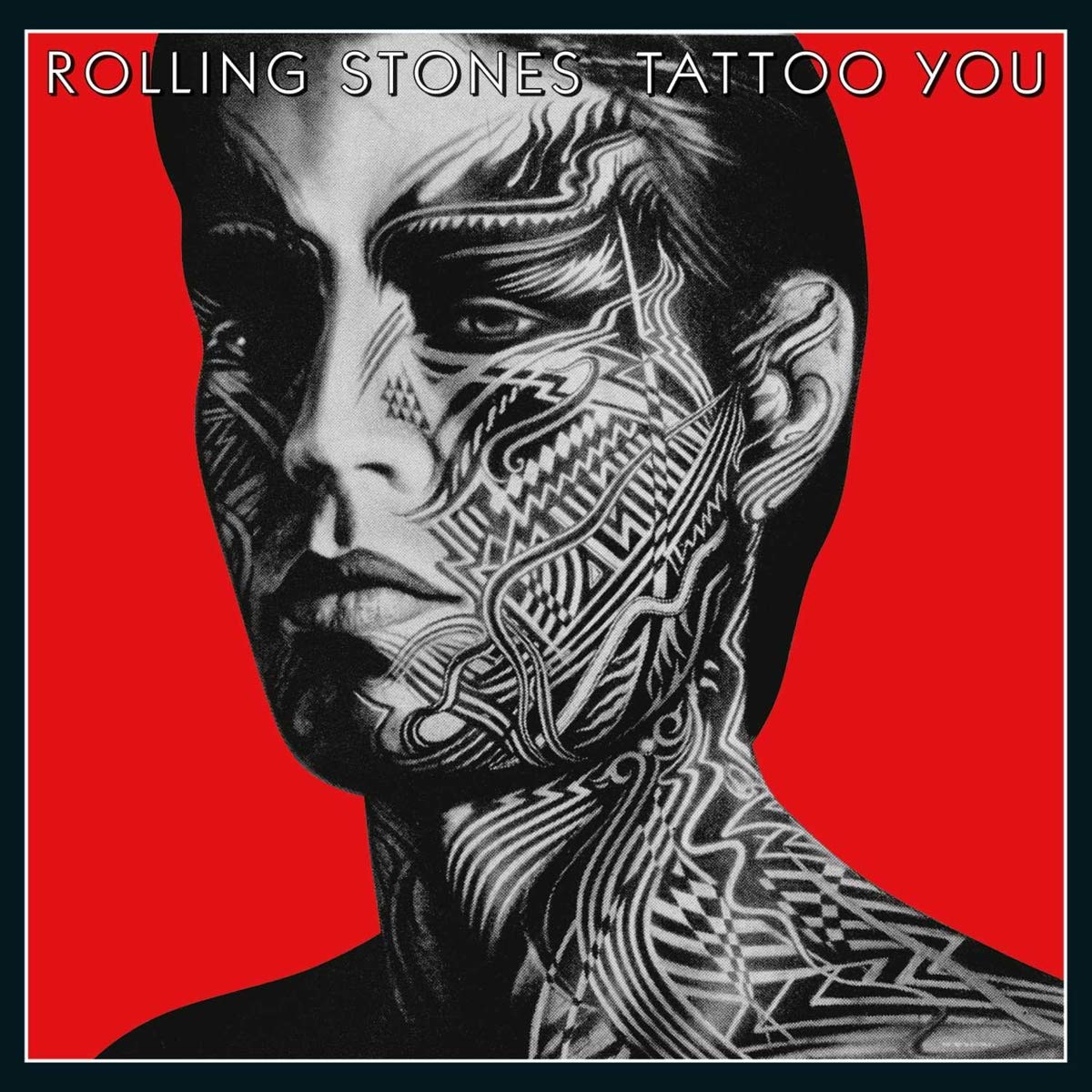 A full-tilt boogie rendition of the band's 1969 non-album single 'Honkey Tonk Women' (on which The Stones' greatest producer, Jimmy Miller, famously played the cowbell which opens the track) was next on the list. A great animated segment featuring vintage-looking cartoon honkey tonk women was projected on the big screens to accompany the affectionate ode to gin-soaked barroom queens. Good times!
After 'Honky Tonk Women', Jagger quipped that since the Eagles were touring the whole of their album 'Hotel California' the Stones were going to have to tour the whole of their album 'Their Satanic Majesties Request', and that they'd been practicing so much that they'd run out of acid–immediately followed by a crash cymbal hit by Jordan.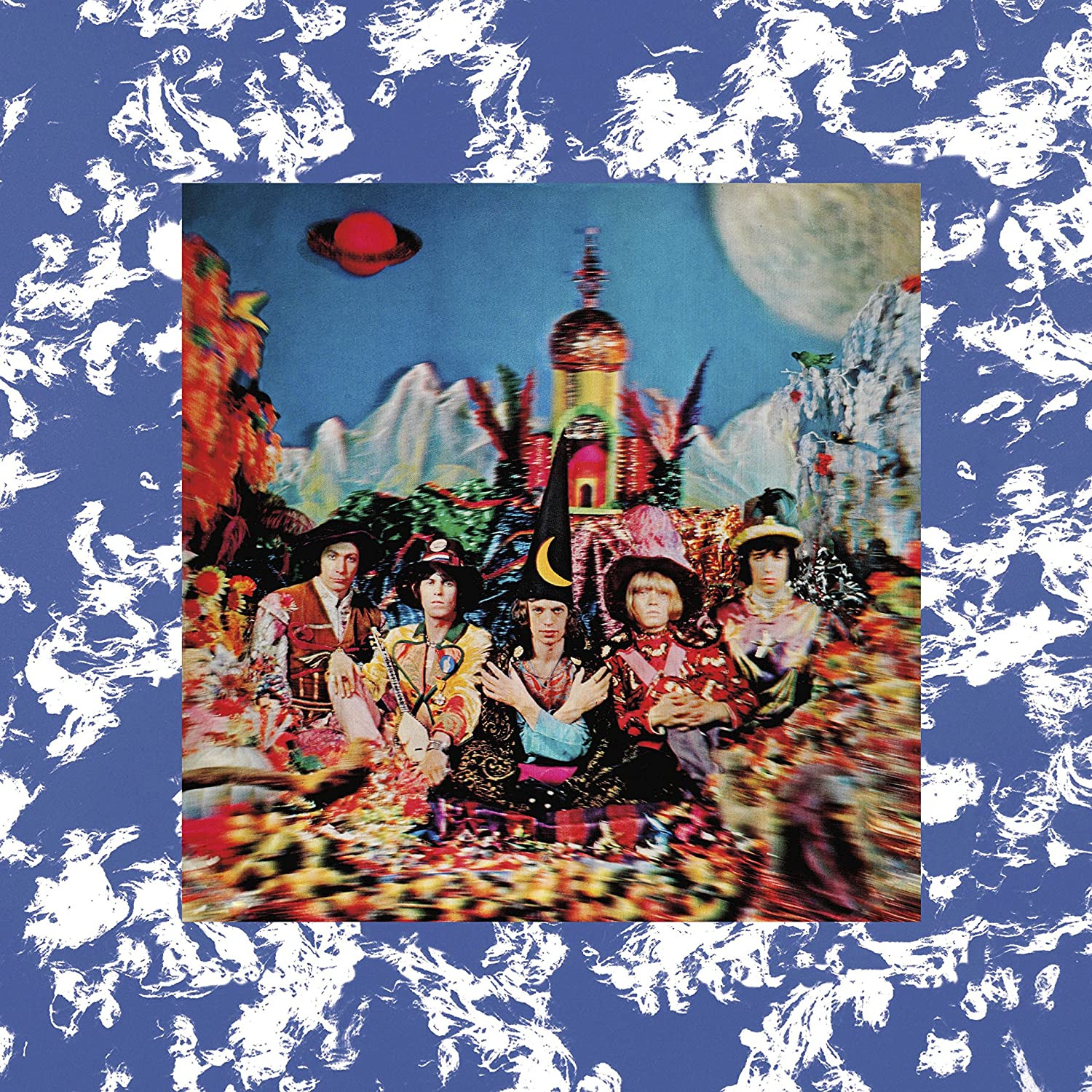 After this, Mick did the band introductions before yielding the microphone to Keith Richards for his two-song lead vocals mini-set. The first song was the plaintive Chuck Berry-esque 'Connection' (a song which presaged the infamous drug busts Jagger, Richards, and Brian Jones would later be subjected to) from the band's 1967 album 'Between the Buttons'. Next was 'Before They Make Me Run', from 'Some Girls'–which was alright, but considering that Richards only got to sing two songs, I was really hoping that the ultimate Keef tune, 'Happy', would have been featured…but you can't always get what you want…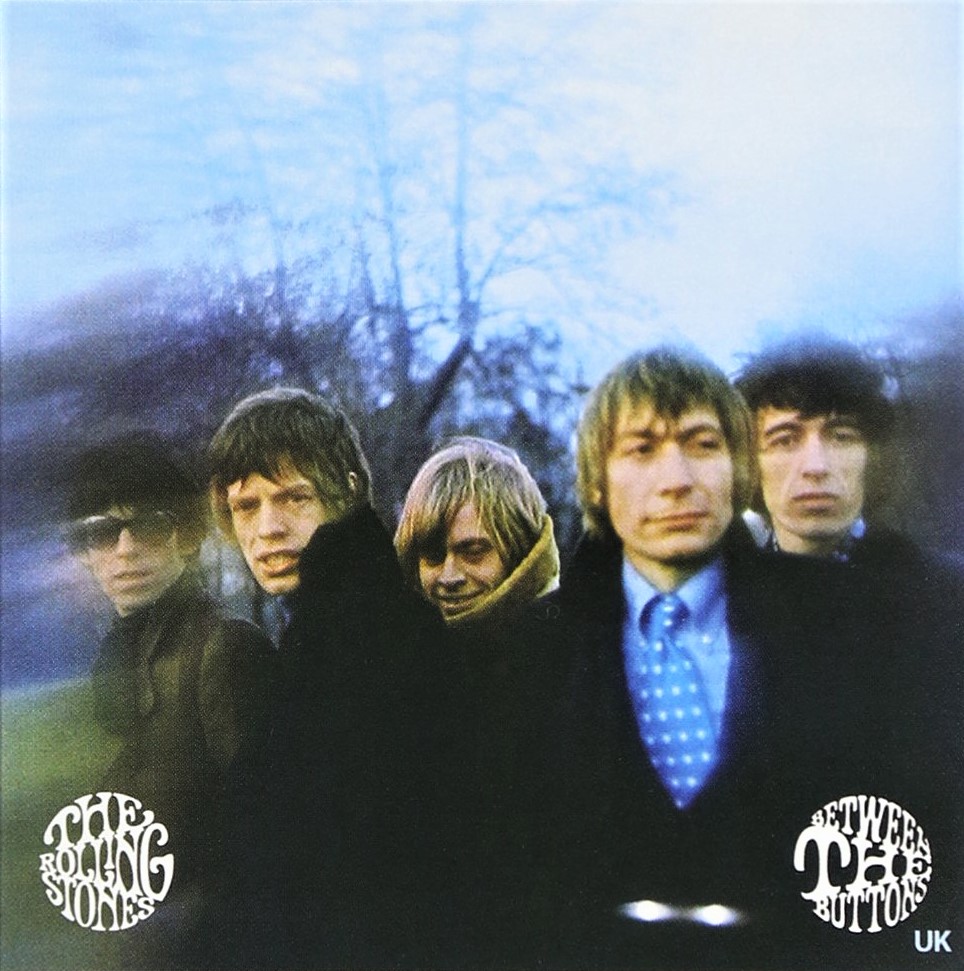 The Stones best disco number from 'Some Girls', 'Miss You' featured next–making it the third song off that evergreen album to get performed that night. With its four-to-the-floor percussion, Jagger's funky vocals, killer sax solo, and Darryl Jones' replication of that classic Bill Wyman bassline riff, the song got the crowd dancing and singing along.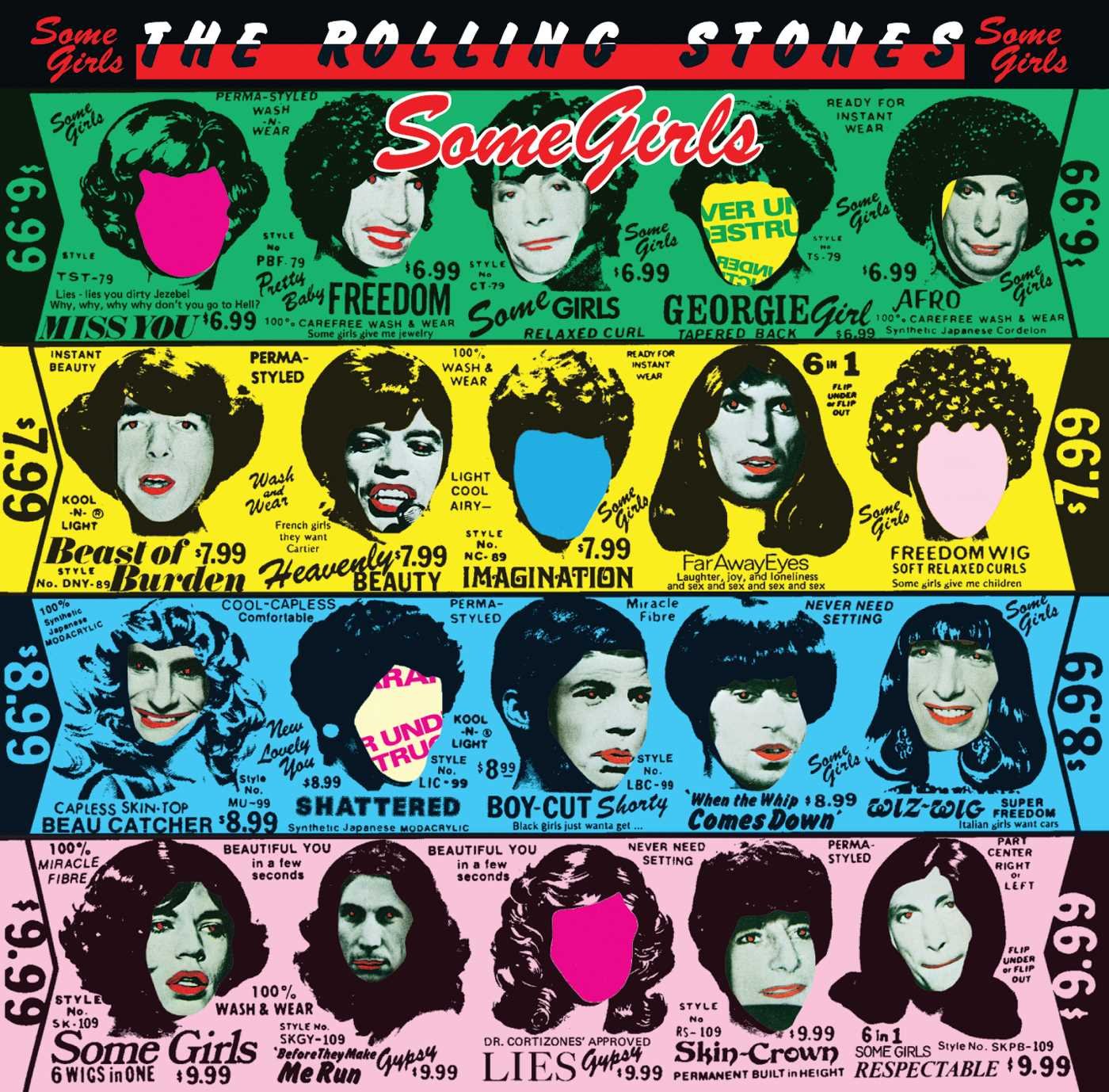 A magnificent, stretched out 'Midnight Rambler' was performed next–with a medley of Robert Johnson's 'Hellhound On My Trail' thrown in for good measure. I think this was the finest alchemical moment of an overall spectacular concert. Either I was tripping, or Jagger's face actually seemed to de-age significantly while singing " Midnight Rambler" and Ronnie Wood shredded on lead guitar. It's worth mentioning that there was an older couple–maybe in their late fifties or sixties–sitting in the seats in front of me. They might have been from Argentina as I heard the guy repeatedly yell "Viva Los Rolling Stones!" and other stuff–after he got high as a kite–in what sounded like an Argentinian-Spanish accent. This reminded me of the rabid Stones fans from Buenos Aires–"Las Rolingas," shown in a documentary a few years back, in that this dude pretty much started going nuts and was screaming and spasm-dancing all over. His woman kept grabbing on to the back of his pants to keep his skinny ass from plummeting to his death over the railing of the balcony–as we were seated on the fourth level terrace. Meanwhile, a bunch of young people sitting close by were cheering him on…I'm not certain if it was intensely comical or comically intense! Seated behind me were three couples in their sixties or early seventies–the women of which were basically singing along to almost every Stones song like they were still teenybopper chicks from the '60s/'70s! At a Stones show everybody has to get their ya yas out, I guess.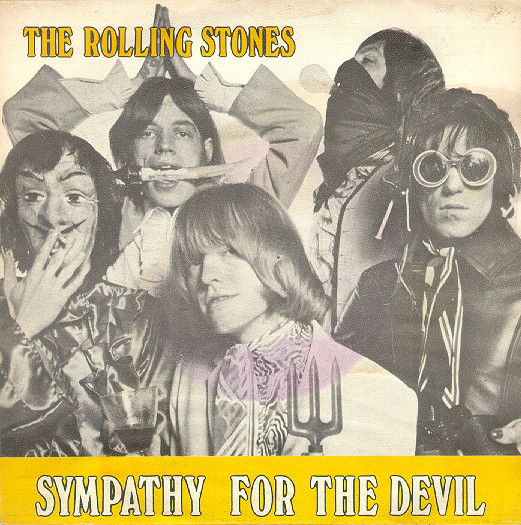 Following the zenith of 'Midnight Rambler', 'Paint It Black'–The Stones 1966 raga rock number (which by rights Brian Jones, Bill Wyman and Charlie Watts should also have received writing credits on) kept the darkly existential momentum going nicely, before the boys unleashed a stellar back-to-back 'Sympathy For The Devil' (the epic track from 'Beggars Banquet', which, as all good Stones fan know, was partially inspired by Marianne Faithfull giving Jagger Mikhail Bulgakov's darkly satirical novel The Master and Margarita to read; while it was Anita Pallenberg who suggested "Who? Who?" as a chorus–which eventually morphed into the splendid "woo-woo") paired with an inspired rendition of 'Jumpin' Jack Flash'– the 1968 non-album single which marked the band's triumphant return to the essence (thanks in no small part to Wyman coming up with the killer riff), after their stab at psychedelic rock on Their Satanic Majesties Request (an unfairly maligned album in my opinion). On a side note, if you've never seen it, check out the 1968 promo video the Stones did for 'Jumpin' Jack Flash' upon the song's release–it's the coolest the Brian Jones-era Stones ever looked and they seem to have pioneered the Glam rock look a few years before Bolan and Bowie blew it up big.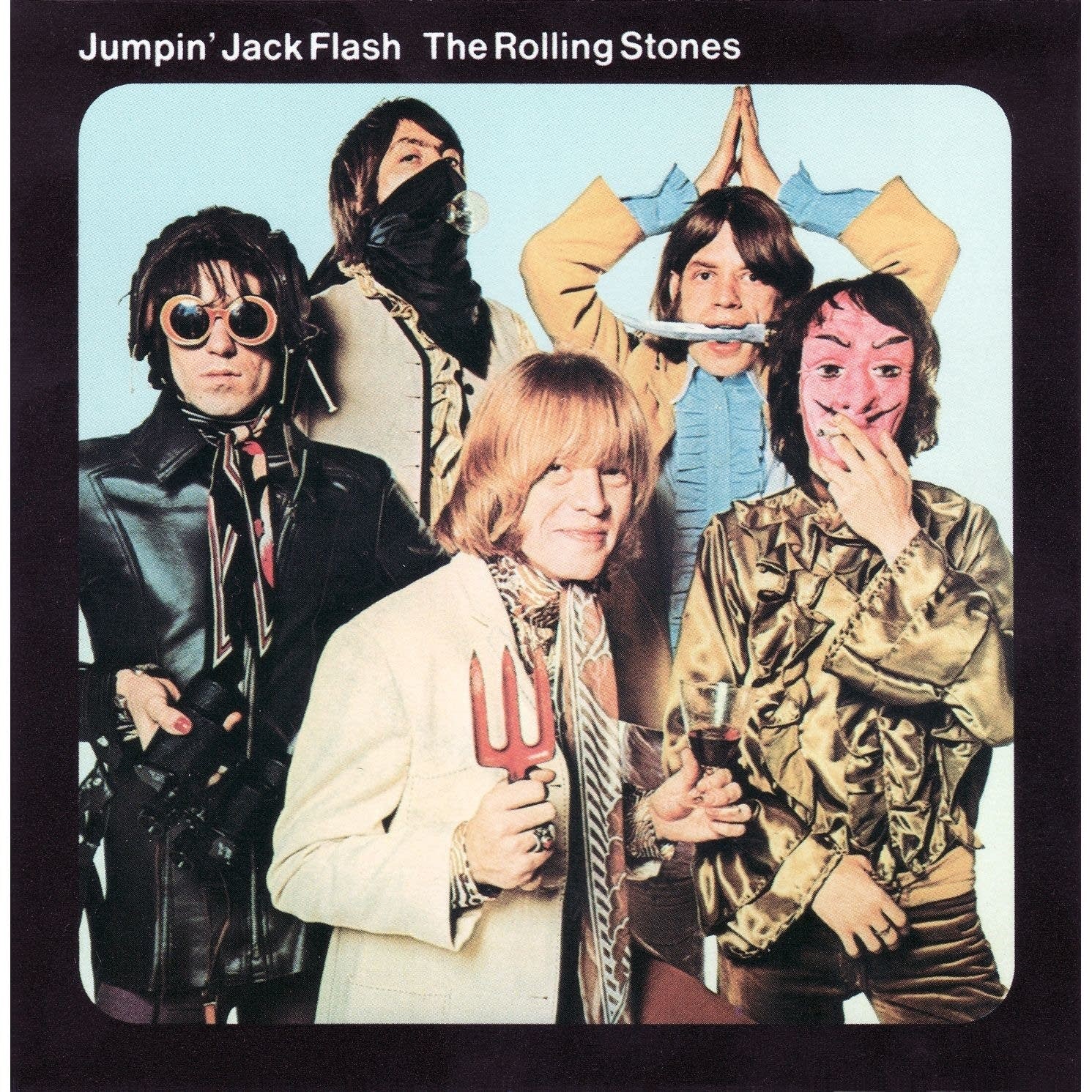 For the encore, stunning Sasha Allen–who has the moves like Tina Turner– got her star moment, striding out onto the catwalk while belting out the lyrics to 'Gimme Shelter' (another bona-fide classic off the 'Let It Bleed' album, the track is widely considered the top Rolling Stones song as well as being emblematic of the chaos and turbulence of the late Sixties), soon joined by a strutting Mick Jagger in a dynamic duet while the band swirled on like masters of supernatural disaster. The final song of the evening was the Stones' break-out hit single from 1965, '(I Can't Get No) Satisfaction'–an anti-consumerist, rebellious youth culture anthem for the ages, which Mick and band delivered with aplomb!
When all was said and done, The Stones gave satisfaction–and then some! Of course, some fans are upset that the band has deleted 'Brown Sugar' from its performances, but then again it's doubtful that Stones songs including 'Stray Cat Blues', 'Sweet Black Angel', or 'Stupid Girl' are likely to be performed in the near future as well, due to lyrics and themes now considered too controversial. Personally, beyond 'Happy'–my favorite Keith tune- I would have liked to have heard 'It's Only Rock 'n' Roll', 'Waiting on a Friend', (which would have been the perfect song to mark the 60th anniversary of Mick and Keith meeting at the train station in Dartford), 'The Last Time', and even 'Emotional Rescue' (which probably never gets played), over a few other songs that were featured in the set; but honestly, I can't complain. This was pretty much all killer no filler in terms of the set list. Everything was from 'Tattoo You' and earlier albums, so the last 40 years of Stones albums/songs were not featured–except for 'Living in a Ghost Town'. On the whole, I think that was a smart choice! If anything, most fans would probably be more interested in hearing some of the previously unreleased '70s/early '80s tracks live including 'Scarlet', 'Criss Cross', the Chil-Lites cover 'Troubles a' Comin", and 'Living in the Heart of Love' over the post-'Tattoo You' output.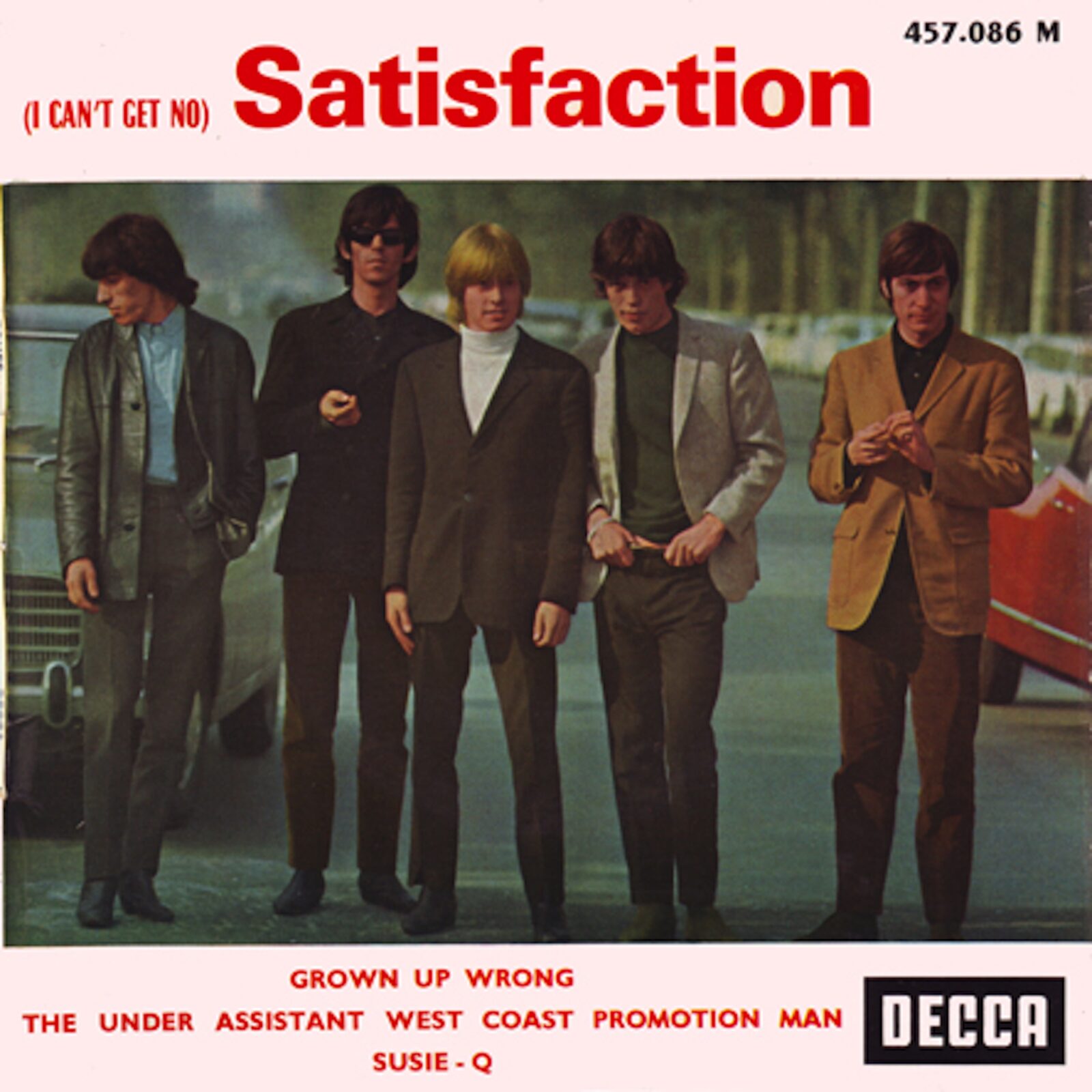 I recall seeing The Stones' "Forty Licks" Tour–marking their 40th Anniversary, and thinking beforehand: "These guys won't be doing this forever–you better see them while you can!" Boy, was I wrong! Although that was a very good show, somehow this show, even though Charlie Watts is gone, exceeded it by far. It seems as though replacement drummer Steve Jordan has lit a fire under The Stones and kicked the band into overdrive. Perhaps they're playing with fire for Charlie, or maybe it's because this may be the last time. But I hope not. Next year will mark the band's 60th Anniversary. Assuming Mick, Keith, and Ronnie's health holds up, I think they should keep Steve Jordan as their new drummer–although it would be cool to hear Kenny Jones play on 'It's Only Rock 'n' Roll' and maybe Mick Avory on an early Blues standard the embryonic Stones played back in '62– and plan another tour with their usual ensemble. They could invite ex-Stones Dick Taylor, Mick Taylor and Bill Wyman (although I hear that Wyman doesn't like to fly) — and if they wanted to make it really interesting, they could consider inviting Marianne Faithfull to duet with Mick Jagger on 'As Tears Go By' and 'Sister Morphine'—has that ever occurred? I, for one, think it would be fascinating to hear. Based on Steve Jordan's excellent producing on Richards' most recent solo album Crosseyed Heart (2015), I also think he'd be great as a producer for a new Stones album; although I'd also be curious to see what Jack White might do in that capacity.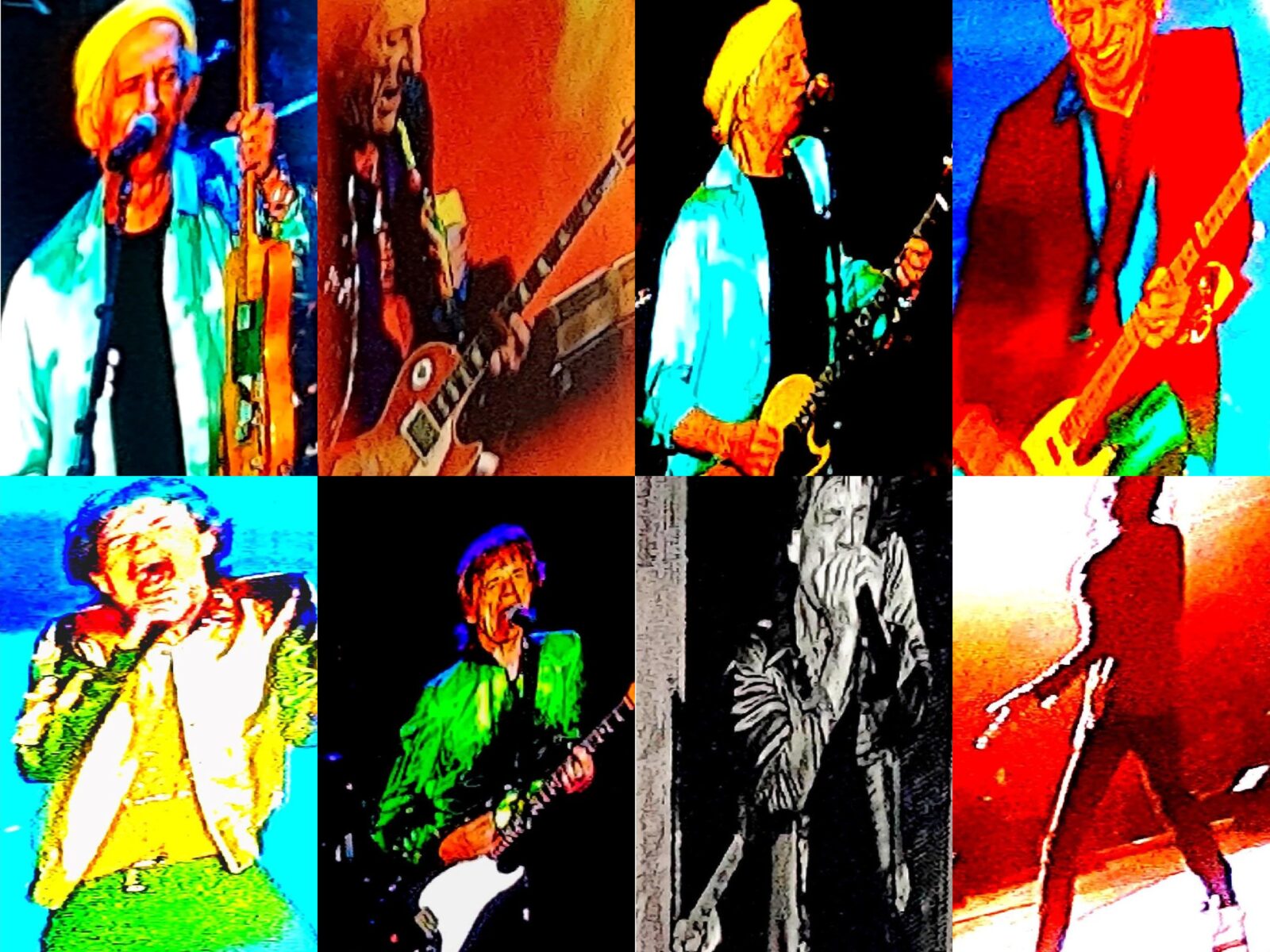 Whether a 60th Anniversary Tour and future Stones albums happen or not, the greatest rock band in the world put on an outstanding concert on Sunday, October 17th, 2021 in Los Angeles. Mick Jagger is an age-defying phenomenon who keeps on rocking as the greatest front man the world has ever seen; Keith's a gnomish, laughing, riff-Buddha; and Ronnie's an ace Face slide, lap steel, and pedal steel guitar wizard!
Sean Mageean