The Raves – 'Past Perfect Tense' (2021) | Restored And Remastered Collection
Formed 1971 and then known as the Nod, the Raves hit their stride later in the decade as British Invasion influenced pop rockers.
---
Becoming one of the top bands in and around their hometown of Atlanta, Georgia, the Raves hosted a local television program, "Eh, Wot's This?" and cut an album, 'Color Of Tears' in 1981 that received ringing endorsements.
Initially issued in 1992 on the Hologramophone Music label, 'Past Perfect Tense' entails a mix of tunes from 'Color Of Tears' and previously unreleased tracks from 1989, which was the year the Raves split up. Courtesy of Kool Kat Musik, the collection has recently been restored, remastered and all that good stuff. Good stuff indeed, as these songs are so wildly catchy that you'll be humming them for eternity.
Imagine the early Beatles, the Hollies, the Swinging Blue Jeans, the Dave Clark Five and the Searchers reincarnated into a single entity, and that basically describes where the Raves were at. Gushing forth with kinetic guitar licks, exuberant harmonies and needle-sharp hooks, 'Calling Your Name', 'Make Up Your Mind', 'I Cant Take It No More', 'To Your Face' and 'I Bet You're Lonely Too' pedal in as the kind of bright and bouncy little ditties that dominated the radio dial in 1964 and 1965. Not only did the Raves flawlessly emulate the bands they so dearly worshipped, but their own brand of energy and enthusiasm, compounded by their smartly-structured material serves an added attraction.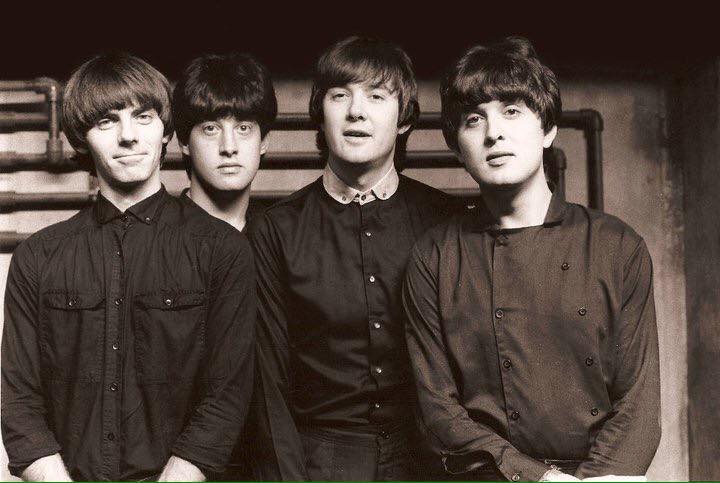 Other spotlighted songs on 'Past Present Tense' include the sweetly-seasoned 'Chastity' and the country rockabilly kick of 'My, My My'. But not every number on the album promotes a reverence for the Fab Four and friends, as entries such as 'Every Little Bit Hurts' and 'Anyway You Can' are plotted of new wave styled reggae rhythms.
If you missed 'Past Perfect Tense' the first time around, here's your chance to discover its many charms. A rave review for the Raves!
Beverly Paterson
---
The Raves – 'Past Perfect Tense' (Kool Kat Musik 2021)