The BellTowers – 'Magnetic' (2021)
For the past decade, the BellTowers have been releasing outstanding records that can perhaps be classified as modern day retro rock.
---
Although the Orlando, Florida based band proudly parades their influences, by no means are they are magpies. Imaginative patterns and designs line their songs, forming freshly-laundered perceptions. That being said, the band's latest and second full-length album, 'Magnetic' plugs in as a natural extension of their creativity.
The BellTowers have always been particularly partial to the psychedelized folk rock sounds of acts such as the Byrds, the Leaves and Love. Indeed, 'Magnetic' lays the ringing twelve-string guitars, delirious choruses and trippy motifs on thick and heavy. Colossal melodies, mirrored by seizing chord changes additionally enrich the vibrant chime running through tracks like 'No Reason To Cry', 'Regardless' and 'She Reappears', which features the elegant lopings of a violin.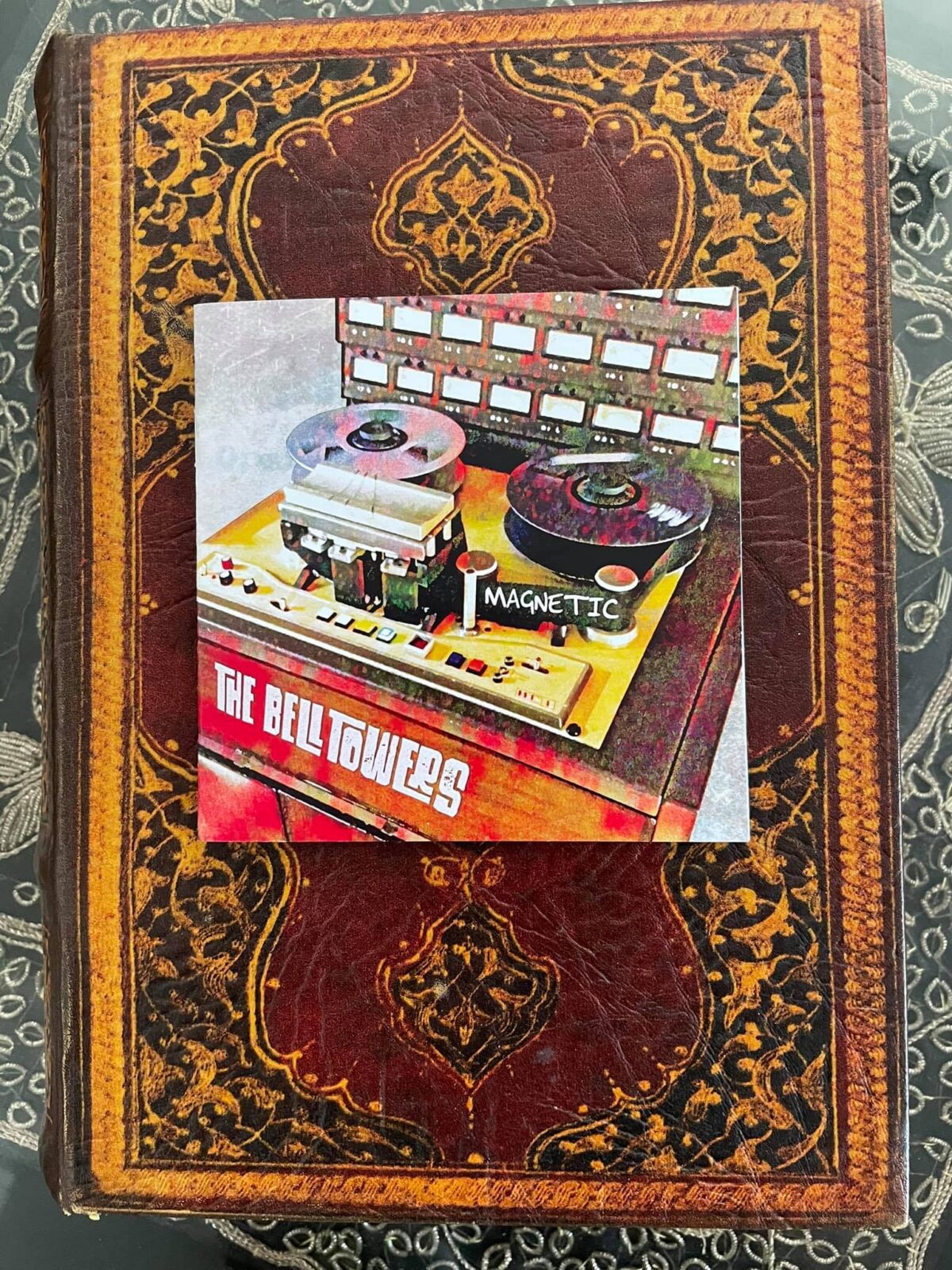 Executed at an urgent clip, 'Annabel Lee' is sprinkled with tasty trumpet arrangements, and 'Perfume 22' tingles and bounces to a giddy pop beat. Mining a different genre, 'I Can't Wait' is a nasty Count Five styled garage rocker, stressed by a saucy whine, hissing fuzz guitars, stinging hooks and the squealing shriek of a bluesy harmonica. While every song on the album smacks of unforgettable qualities, 'Sunshine Nursey Rhymes' is an ultimate masterpiece. Spilling onward and upward to a bewitching blend of jangly riffs and swirling kaleidoscopic textures, the spellbinding tune – which also includes pulsating organ drills – spins and arcs with power and beauty.
No matter how great a band is, cutting a consistently appealing album is quite a challenge. Yet the BellTowers have done so, and there is no argument that all those who hear 'Magnetic' will share this sentiment.
Beverly Paterson
---
The BellTowers – 'Magnetic' (Kool Kat Musik 2021)