'Red Flags' by Blonde Diamond | Look Out For Debut Album in 2022
Exclusive video premiere of 'Red Flags' by Blonde Diamond. The long awaited dawn of a new chapter for Blonde Diamond has begun with the release of their new single, out today on all DSPS.
---
On the single, the band said, "'Red Flags' is a retrospective of moments leading up to the realization that a seemingly fairytale romance has slowly evolved into a dark, twisted, and manipulative stronghold", said lead singer Alexis Young. "It's the moment of clarity: realizing that walking away is stronger than trying to tough it out. And more importantly, understanding that you cannot try to fix someone else at the expense of your own well-being".
Inside the first few bars of the track, the group grabs you with all the hallmarks of their signature sound: energetic drums, slinky keys, dreamy guitars, groovy bass, and intimate vocals. It's the perfect summation of their tagline: what the 60's thought the future would sound like. Since their inception in 2016, Blonde Diamond has made waves in musical realms across the world. The group's eagerly awaited full-length debut record is expected in 2022.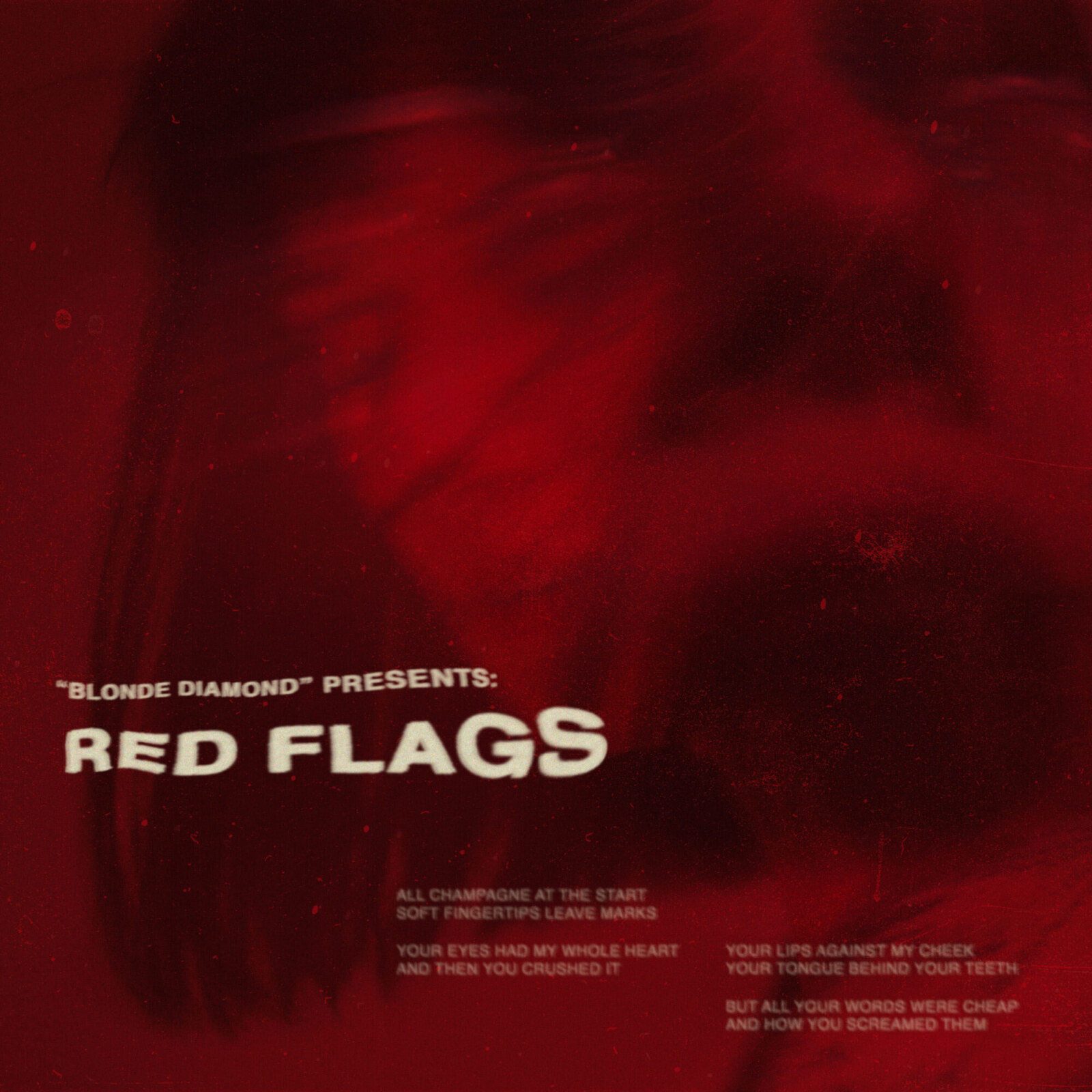 Shaping a soundscape of dreamy synth-pop bliss with unapologetic and captivating lyricism, Blonde Diamond has been on a trajectory that is hard not to be dazzled by. The Vancouver-based dream-pop band of Alexis Young (lead vocals/keys), Malcolm Holt (drums), Louis Hearn(guitar), and Bruce Ledingham (keys) have graced stages across Canada, Europe, Australia, the US, and India.
---
Headline photo by Brandon Fletcher
Blonde Diamond Official Website / Facebook / Instagram / Twitter / Bandcamp / YouTube / SoundCloud