People! | Interview | "Psychedelic Rock band from San Jose"
People! was formed in San Jose, California in 1965. Their greatest chart success came with their summer hit single 'I Love You'.
---
The song, written by The Zombies bass guitarist Chris White, rose to number one in Japan (twice), Israel, Australia, Italy, South Africa, and the Philippines, and peaked at No. 14 on the Billboard Hot 100 in June 1968. At various times, band members have included Robb Levin, Geoff Levin, Albert Ribisi, John Riolo, David Anderson, Larry Norman, Gene Mason, Denny Fridkin, Tom Tucker, Bruce Thomas Eason (as Scott Eason), John Tristao, Steve Boatwright, and Rob Thomas. After People! broke up, Larry Norman became one of the pioneers of Christian rock music. People! recorded an album, funded through an Indegogo campaign in May 2018. Current members include, Gene Mason, Denny Fridkin, (Robbie) Levin, Geoff Levin, and John Tristao.
Geoff Levin was born September 14, 1945. He started performing as part of the Black Mountain Boys with Jerry Garcia in the early years of his career, in 1968 his own group, People!, scored a hit record 'I Love You' on Capital Records. Together with Geoffrey Lewis in 1970 he created Celestial Navigations, a storytelling group, that produced 8 albums, several made the Billboard (New Age) charts. He co-composed and co-produced "The Janitor", an Academy Award-nominated animated short based on a story by Geoffrey Lewis (actor) from the album 'Celestial Navigations'. Levin has scored over 40 full-length films and has created music used in many TV shows including The Sopranos, Chicago Fire, The Good Wife, Friends, Bloodline, SNL, Game of Thrones, Friday Night Lights, CSI, and Weeds. He co-wrote the theme song for Jakers, an Emmy and BAFTA Award-winning PBS animated series. In addition, he composed music for James Cameron's deep sea documentary, The Last Mysteries of the Titanic. In 2007, as part of People!, Levin was inducted into San Jose's Rock and Roll Hall of Fame.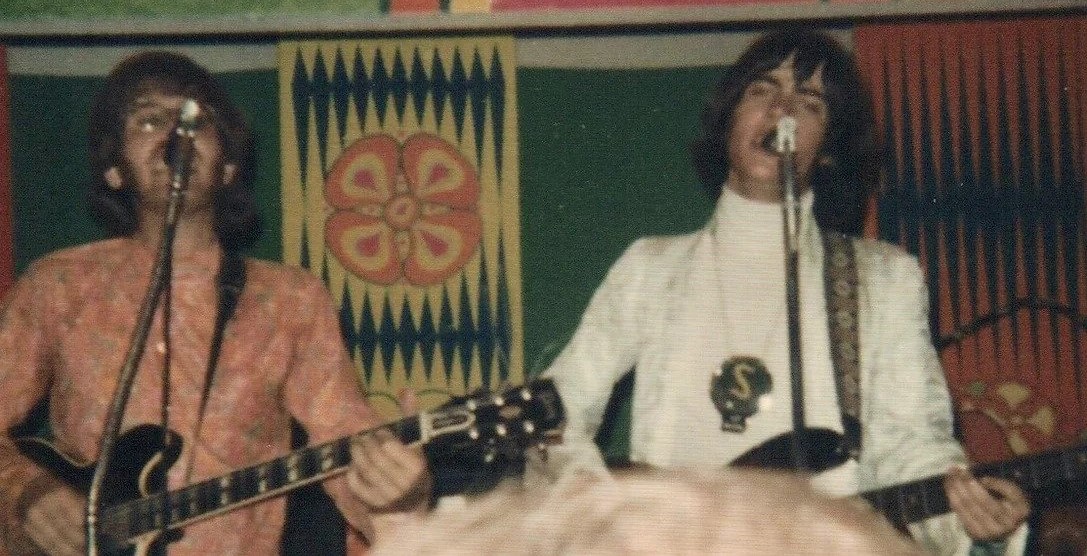 Where and when did you grow up? Was music a big part of your family life? Did the local music scene influence you or inspire you to play music?
Geoff Levin: I grew up in San Jose. I was born in San Francisco, so I'm a flower child. Spent most of my childhood in San Jose. My parents were not musical. They did love musicals though. I was exposed to songs from musicals a lot. Also watched the Your Hit Parade when I was young.
I started playing guitar when I was 16. It was folk music on the radio that inspired me. There was no local music scene in San Jose that I knew about until late 1963. Then there was the Offstage club in downtown San Jose.
When did you begin playing music? What was your first instrument? Who were your major influences?
My first instrument was a cheap nylon string guitar that my brother had. My cousin-in-law showed me my first chord. It was a Jewish folk song.
My major influences at first were, The Limeliters, The Kingston Trio, Peter, Paul and Mary, Harry Belafonte, the Weavers. Then Bob Dylan pre-electric. Locally in San Jose my influences were Jorma Kaukonen, Paul Kantner, Jerry Garcia, David Nelson.
What bands were you a member of prior to the formation of People!?
In 1963 The Piney Creek Ramblers formed with me, Pete Grant, Robbie Levin, Anne Shaw. We played bluegrass. Next I played with The Black Mountain Boys. Jerry Garcia, David Nelson, Sandy Rothman and me on bass. Then The Pine Valley Boys. Herb Pederson, David Nelson, Butch Waller and me on bass.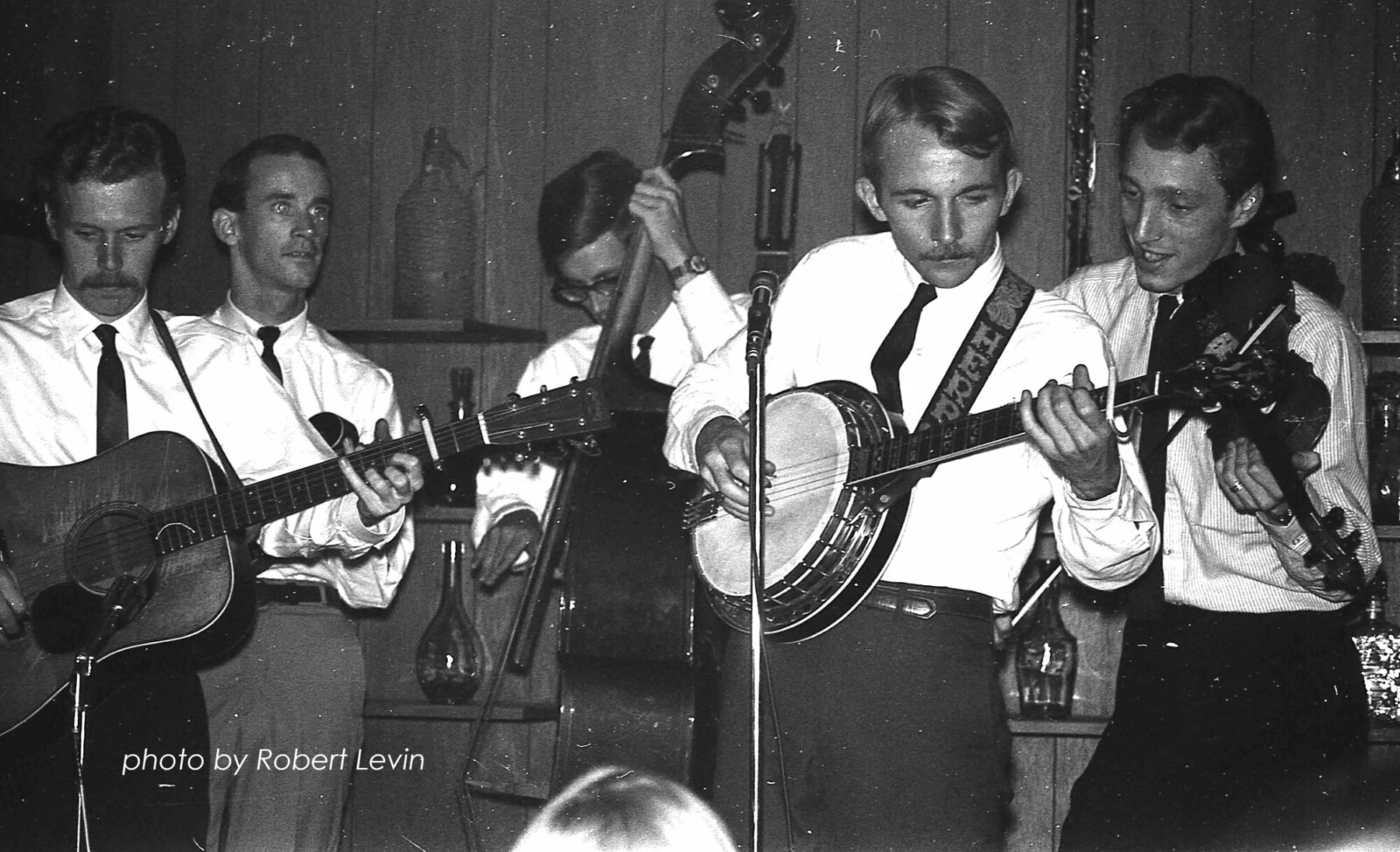 What was the first song you ever composed?
It was with early People! It was in 1964 and it was called 'Paths Of Peace'. An anti war song.
Can you elaborate the formation of People!?
The folk era of music was ending when Dylan plugged in and The Beatles and The Rolling Stones and the English groups hit America. All my contemporaries Jorma Kaukenon, Paul Kantner, Jerry Garcia, David Nelson, Skip Spence were starting rock bands. It became the new music to do. So I decided I needed to form a band too. I was friends with David Anderson, a folk singer. So he, I and my brother Robbie formed a band. I got my first electric guitar. A semi-hollow body Harmony guitar. Robbie was on bass and had two friends, Al Ribisi on keyboards and John Riolo on drums who became the core of the band.
When and where did People! play their first gig? Do you remember the first song the band played? How was the band accepted by the audience?
I think our first gig was at the Continental Roller Rink. There were several other bands plus us. We were pretty nervous. I think we performed 'Mr. Tambourine Man' and several other folk rock songs. We were accepted OK. We weren't disliked. We also didn't wow the audience.
What sort of venues did People! play early on? Where were they located?
We played a battle of the bands and won second place. Like so many bands of the time (including The Beatles and The Rolling Stones), we started out doing covers of existing hits. Thanks to radio station KLIV KOME program manager Mikel Hunter Herrington, best known locally as Captain Mikey, People! Mikel got us high school dances and local band venues. These were in the Santa Clara area.
How did you decide to use the name "People!"?
I think my brother and I were brainstorming with David Anderson. I had observed most British bands were one word names of no human form. Especially The Beatles, The Zombies, The Animals, The Kinks, The Hollies, The Who. So I thought why not be who we are The People!
What influenced the band's sound?
Easy, The Beatles, The Animals with Eric Burden, The Who, The Hollies, The Zombies, The Rolling Stones, Moby Grape, Vanilla Fudge and all the R&B male artists. We did a lot of R&B covers.
How did you get signed to Capitol Records?
This was through our manager Mikel Hunter as the program director for KLIV. He knew the A & R people at Capitol.
What's the story behind your debut album? Where did you record it? What kind of equipment did you use and who was the producer? How many hours did you spend in the studio?
We recorded our first album at Sierra Sound Labs in Berkeley, California. This was after releasing several singles that did not do well. 'Riding High', 'Organ Grinder'. It was done on an 8-track recorder. Other than that I don't remember anything else. We were clueless regarding this. We did what we were told. Mikel Hunter was our producer. I think we spent maybe a total of 6 days in the studio. That's maybe 40 hours at the most.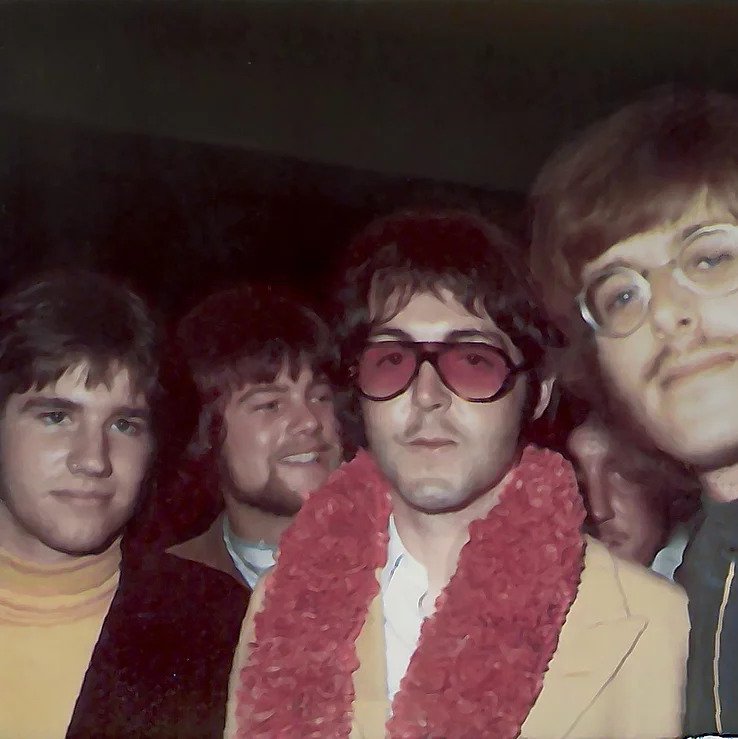 You had a huge hit with 'I Love You'. The song was written by The Zombies bass guitarist Chris White. How did that come about and did it change your life after becoming such a massive hit?
One of our fans gave us the Zombies 45. 'I Love You' was the B side. The fan suggested we learn it. I was always looking for songs that no one knew that would give us an edge and uniqueness. So we started performing it in our sets.
We were already very popular in the Bay Area. What it did was get us into several big rock festivals. And we were able to tour in the summer of 1968 opening for other big rock acts. Especially The Who.
There's also a release called 'If We Only Have Love (The Folk Sounds of Raspberry Jam / The Rock Sounds of People)'.
This was not us. It was a bunch of students. I think they use the term people without knowing about our group.
Your second album, 'Both Sides of People' experienced some lineup changes. Did that influence your sound?
We no longer had Larry Norman. So the vocal sound was different. We did record several of Larry's songs. And the other writers were the rest of the band. It was in my opinion a lackluster album. The influence of Scientology was upon us and that was horrible for our creativity. And Gene was pretty much ostracized as he did not join the cult.
What about 'There Are People and There Are People'? Please share your recollections of the sessions. What were the influences and inspirations for the songs recorded?
We added John Tristao, an excellent singer and drummer to take the place of Gene and Larry. We moved over to Paramount Records. I was in the process of leaving the band and I did not participate in recording that album. Although I contributed two songs to the album. 'How Does It Feel' and a version of the 'The Willie Tell Experience' overture. I did not get credit for the adaptation of the classical song. This album was influenced a lot by John Tristao. This was the swan song for People!.
Were you inspired by psychoactive substances like LSD at the time of writing the album?
Acid did not influence me much. I only took it 4 times. By the time everyone was into it I was out of it. I was more emotionally or socially conscious without drugs.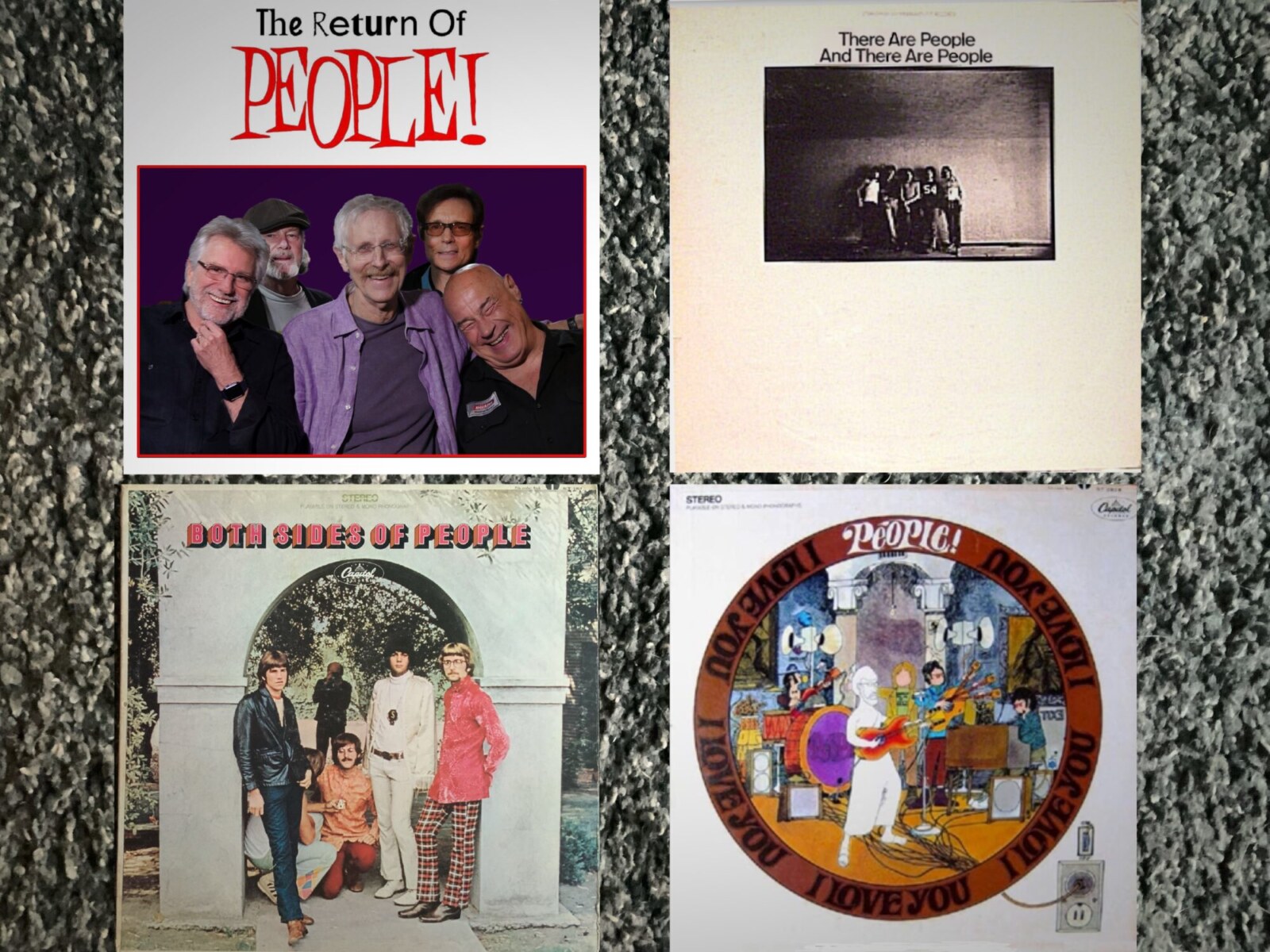 Did the band tour?
I don't remember our full itinerary. We opened for Peter Noone (Of Herman's Hermits), Mitch Ryder & The Detroit Wheels, Credence Clearwater and most notably The Who. The tour with The Who was in the south.
What can you say about 'The Israel Tapes: 1974 A.D.' with Larry Norman?
That is Larry Norman. It's billed as Larry Norman and People!. It is not. It is a Larry Norman concert. He does our hit 'I Love You'. Other than that it is the Larry Norman show. They are all Larry Norman songs except 'I Love You'. Gene Mason is part of Larry's band. That would be the only vestige of People!. Our band was not the sound of Larry Norman.
What happened after the band stopped? Were you still in touch with other members? Is any member still involved with the music?
I left the band. I quit in November 1969. I was no longer the leader of the band. I had a very acrimonious relationship with my brother and for me I had no place in the band. This was exacerbated by the brainwashing of Scientology. At the time I was very messed up by that. I was clueless. I stayed friends with the drummer Denny and keyboard player Albert. In 1972 I reconciled with my brother and we stayed friends until he left the cult in 1984. At that point I severed my connection to him until I left the cult in 2012. John Tristao replaced John Fogerty of Creedence Clearwater and toured with them for 22 years. (We reconnected while he was till with CC Revisited. We started writing songs together. It was a good collaboration). After I left Scientology I contacted Gene Mason and restored my friendship with him. (Gene was the one who gave me the idea to record a new album). That led to a reunion in 2018 with the band.
Denny after People! became a chiropractor and then went back to music. Denny also written several musicals. Albert Ribisi after the band, joined the clergy of Scientology and stopped playing music. He later left his membership in the inner cycle of Scientology and started a printing business which he still runs. Albert is still part of the cult so he cannot talk to me, my brother or John Tristao who all became apostates. Gene was never in Scientology. Gene is now retired however he has kept up his performing with local bands in the Monterey area.
Would you like to elaborate on your connection to Scientology and what it represents in your life?
Scientology is by far one of the most toxic, destructive modern cults that exist. I have done several different interviews regarding it. I spent almost a million dollars and 46 years of my life and musical talents supporting that organization. I almost died from the gaslighting and manipulation I experienced. Here are links to interviews I did if you want to hear extensive information about Scientology. When I left the organization and publicly exposed the truth about it, both my children still in refused to communicate in any way with me. [Chris Shelton part 1 / part 2]
"The highlight for me was our standing ovation at the Santa Clara Folk Festival opening for Jefferson Airplane"
Looking back, what was the highlight of your time in the band? Which songs are you most proud of? Where and when was your most memorable gig?
The highlight for me was our standing ovation at the Santa Clara Folk Festival opening for Jefferson Airplane. And so many of our smaller shows where the audience had so much fun. Also it was exciting hearing our record on the radio. And I enjoyed working with our manager Mikel Hunter. The song I am most proud of is 'Somebody Tell Me My Name'. It was the B side of our single 'I Love You'. It was a song I conceived and wrote with drummer Denny Fridkin. It was prescient. I included a new version of it on our upcoming album.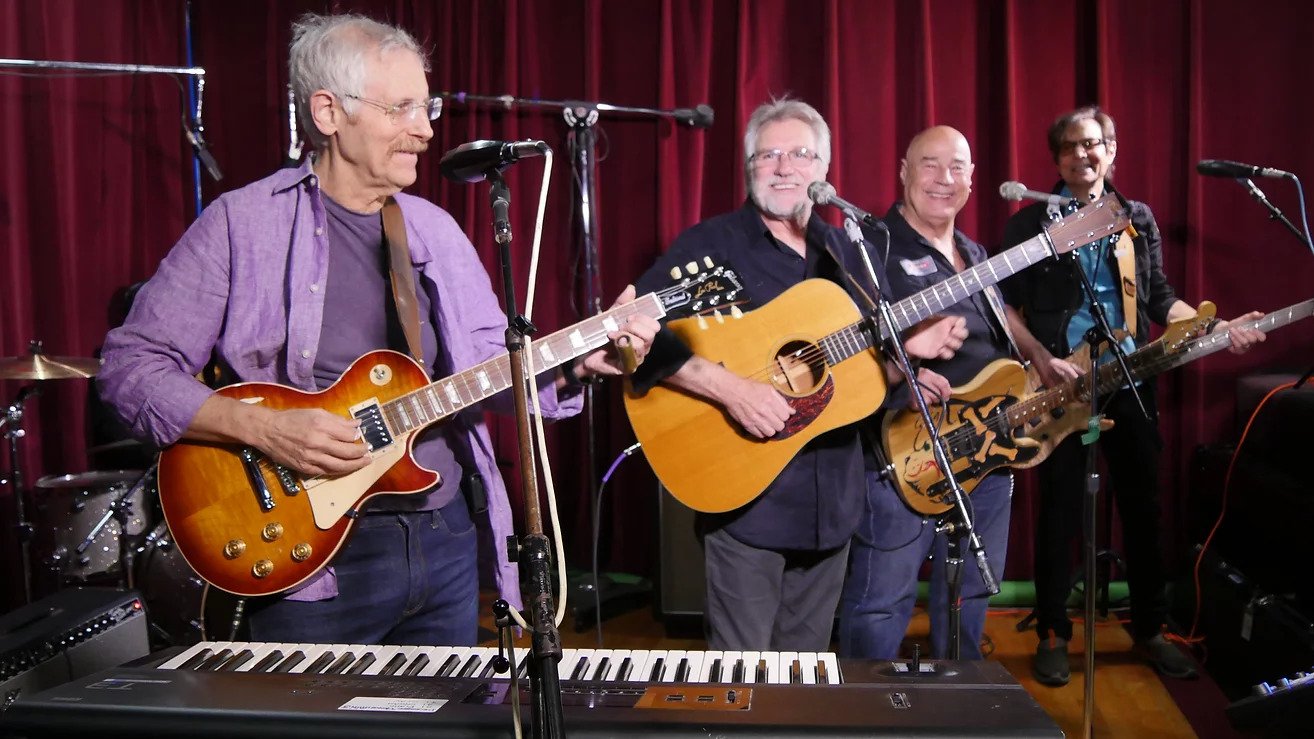 Is there any unreleased material by People!?
The rough live tapes of our gigs. Fun but not well recorded. 'Hungarian Rhapsody' is one of my favorites.
Geoff, you also performed as part of the Black Mountain Boys with Jerry Garcia in the early years. What do you recall from that?
That was fun for me as Garcia was the big dog in the Bay Area. That was all bluegrass. I was the bass player so there was less pressure on me. I was 17 and in awe of the other musicians. There was a double CD release of Garcia before he formed The Grateful Dead. I'm on a few of those cuts.
What about Celestial Navigations and The Elephant?
The Eloquent Elephant Dick Glass I met in Scientology. He was a wonderful singer, songwriter and performer. Unfortunately he was a dedicated cult member and that pretty much ensured his career would go nowhere. He recorded an album on Capitol Records. I was on that album. I was also fortunate to perform and record with banjo virtuoso, singer/songwriter Larry McNeeley who started out on Glen Campbell's TV show. We recorded 3 albums together. One live album on Flying Fish and two on Sheffield Labs. Celestial Navigations was my all time favorite group to perform with. You saw we recorded 8 albums. In the right venues we mesmerized audiences. They loved us. Live story telling was a joy working with actor Geoffrey Lewis, father of Juliet Lewis the actress. I can't say enough about my collaboration with Geoffrey. I think he was a genius.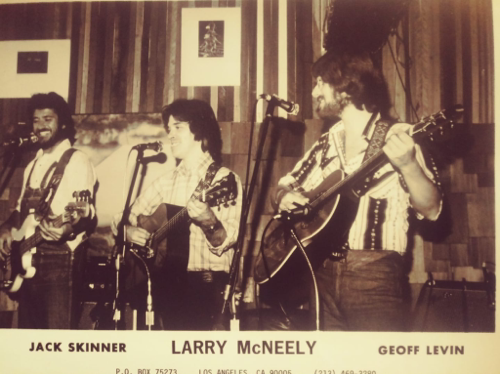 You also worked on the 1971 album by Jimmie Spheeris. What else did I miss?
I performed with Jimmy from 1970-1976. We opened for Richie Havens, Kansas, Phoebe Snow and Mary Travers. I then performed with Glen Campbell's banjo player Larry McNeely. I recorded three albums with Larry.
In 1975 I built my first recording studio and started composing for a living. That studio turned into a bigger studio called Juniper Studios. I eventually sold it to dedicate my full time to composing and Celestial Navigations.
You are currently working on a brand new People! album. Do tell us more about it!
The album is mixed and going to be mastered in the next two weeks. I felt the band needed a do over and positive memories because of the unpleasant experiences we had once we joined Scientology. So after talking with Gene I decided the band should record a new album to create new memories and a new musical footprint. Everyone contributed to the album. John, Denny, Robbie, Gene and I. I learned so much being the producer and engineer on the album. It was a labor of love. Hopefully audiences will relate to our retro/contemporary sound.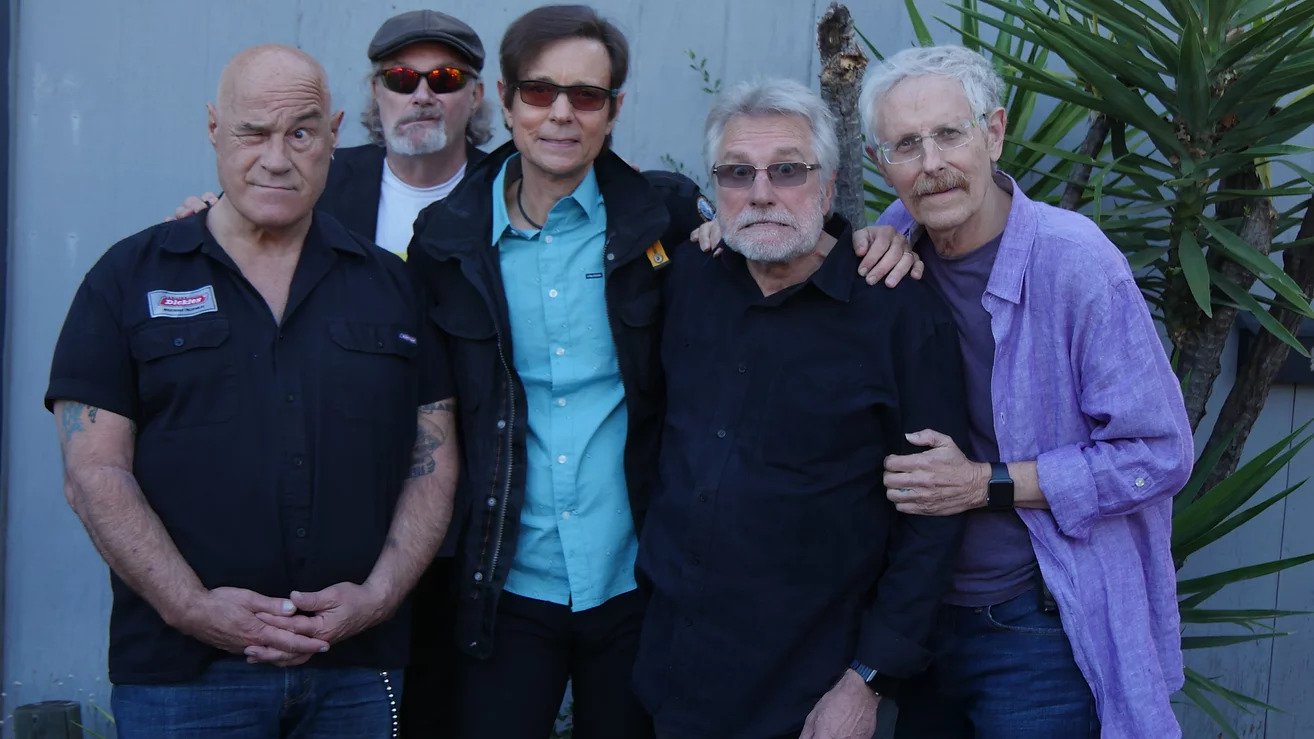 Thank you for taking your time. Last word is yours.
I just turned 76. I have had some rough experiences and some wonderful experiences and worked with many creative people. I am grateful for all of it, good and bad. The lesson for me is, it's never too late to follow and achieve your dreams. And do overs are possible.
Klemen Breznikar
---
Brothers Broken: The Story That Stopped The Music (IMDb)
People! Official Website / Facebook / Instagram / Twitter / YouTube