'Molecules' by Luca Formentini | New Album, 'Intra-'
Exclusive video premiere of 'Molecules' by Luca Formentini, taken from his latest album, 'Intra-'.
---
His latest album is a condensation of free flow and composition, where his multi layered vision offers spread points of connection to the listener's emotional states, making them available depending on his attitude and familiarity on exposing himself to himself. 'Intra-' adds a new passage to the cycle started with his previous albums: 'Subterraneans' (about the alliance with the unknown, released in 2003), developed further on 'Tacet' (the exploration of the intimate, released in 2007) and later on through 'Scintilla' (the connection with the living, released in 2018), while 'Art Spaces Vol1' (rereleased 2020) is a research on the the experience of being exposed to abstract art and the places where it is exposed.
"To all those moments when we feel everything is clear and clean, and all realities exist at once. The unknown is your ally"
'Intra-' is a prefix that means within, from Latin, indicating the physical state of being inside something. To acquire a complete meaning it needs to be qualified with a suffix. Leaving it alone creates a suspension that reveals an inclination, makes it subject to a sort of attraction to mean within one selves' interiority. This is the title that Formentini chose for his new work, nine moments of passage in which guitar guitar and its processing are less prominent than on his previous solo albums.
The following video for 'Molecules' is an extract from the recording of Dr Sidney Cohen and of an unnamed American housewife who volunteered for an experiment at the Veteran's Administration Hospital in Los Angeles in 1956.
'Molecules' is a delicate statement that completes the meaning of the prefix 'Intra-' by saying not what is the within in which you are in but indicates the modality, the depth of the action of getting within: exploring the space within through a candid, open and clean mindset. It maybe can be seen as a representation of the inner dialogue we entertain within ourselves, here the rational side makes questions and the emotional side replies. A dialogue with the naiveté of his inner self, which hopelessly feels not understood because of a completely different language and connection to reality. Is this the origin of bipolarity maybe?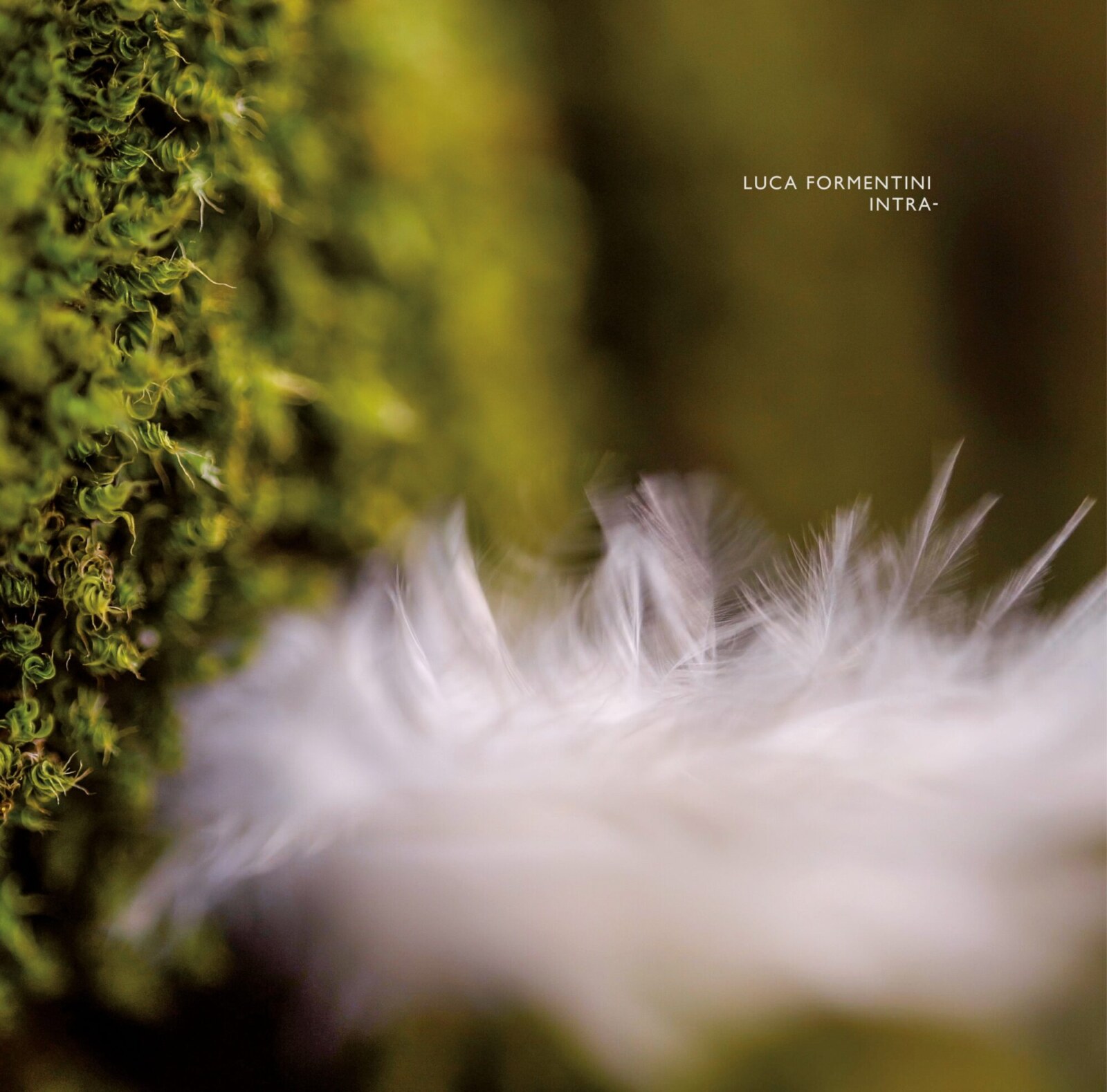 Compared to the previous solo albums there is much less use of guitar. On 'Intra-', instead of morphing through a multitude of shapes, it's presence is totally abstract or fully naked and raw.
Formentini has composed and recorded all the sounds in his own studio, in an ancient farm in the middle of the quiet and clean countryside south of lake Garda where he produces his own wines.
He played and recorded all instruments at high resolution in the attempt to capture their details, to help them reaching the most detailed grain. The recordings of each instrument were later brought to the studio of Stefano Castagna, a long time music collaborator and producer where they were played one by one, making them generate sound through speakers, as they were acoustic instruments. These speakers were recorded with several room microphones to a 24 tracks reel-to- reel tape recorder and mixed on an analogue desk onto another tape recorder. This all analogue process offered the original digital recordings to come to a more organic breath of life.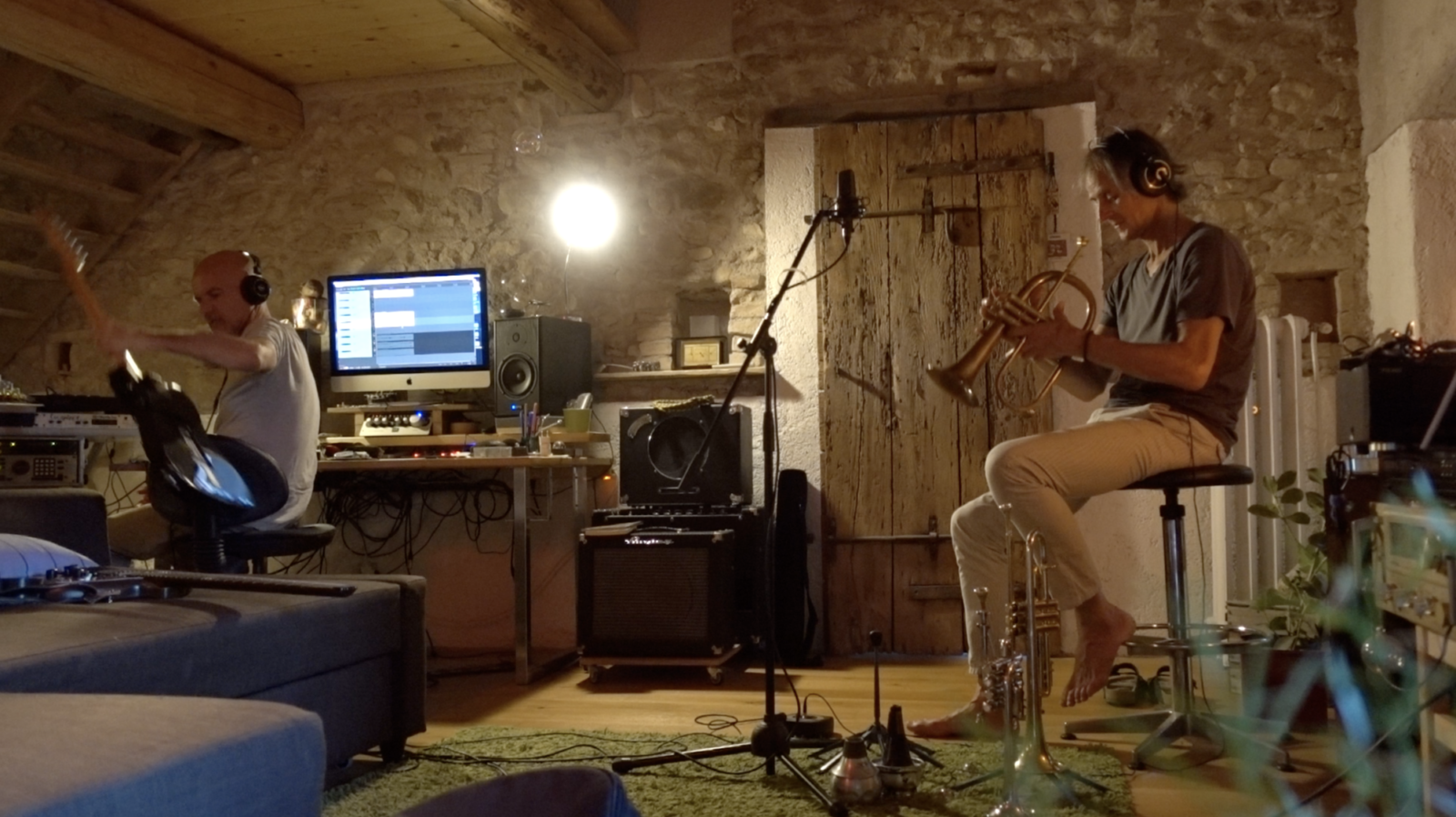 'Intra-' is available on CD, MC and LP. Digital release available through Bandcamp.
---
Headline photo: Lia Pironi
Luca Formentini Official Website / Facebook / Instagram / Bandcamp / YouTube