'Jackhammer' by SPINDRIFT | Interview | New Album, 'Classic Soundtracks Vol. 3'
Exclusive premiere of 'Jackhammer' by Los Angeles based SPINDRIFT, taken from their upcoming album, 'Classic Soundtracks Vol. 3', out via Alternative Tentacles Records on February, 2022.
---
Led by songwriter-producer-composer Kirpatrick Thomas on guitar, lead vocals, along with Portland based guitarist Becca Davidson; bass/baritone guitarist, producer, vocalist Riley Bray; and aerospace engineer Joe Zabielski on drums and electronics, SPINDRIFT create a cinematic scope that has been heard on their compilation albums like Classic Soundtracks Vol 1,2, and The West (released by Xemu Records), HBO's East Bound & Down (Seasons 1 & 2), Quentin Tarantino's biker exploitation film Hell Ride, Diablo (featuring Scott Eastwood), and "The Ballad of Darrell Lemaire" from Season 1 Ep09 of Hamilton's Pharmacopeia (VICELAND).
'Classic Soundtracks Vol. 3' is their 10th studio soundtrack compilation album, co-produced by Riley Bray and Jello Biafra. Released by Jello's own Alternative Tentacles Records, Classic Soundtracks Vol. 3 completes a trilogy of themes from various feature films, documentaries, and TV mini-series. This final installment reveals a new level of maturity from SPINDRIFT, opening doors to new genres including espionage-esque Bond themes, upbeat guitar duets, "Italian Polizia" car chase electronica, hard rock from the Middle East, psychedelic Disco, and progressive "Kung Fu" rock.
Kirpatrick Thomas; guitarist, lead vocals
Becca Davidson; guitarist
Riley Bray; bass, baritone guitarist, vocals
Joe Zabielski; drummer, electronics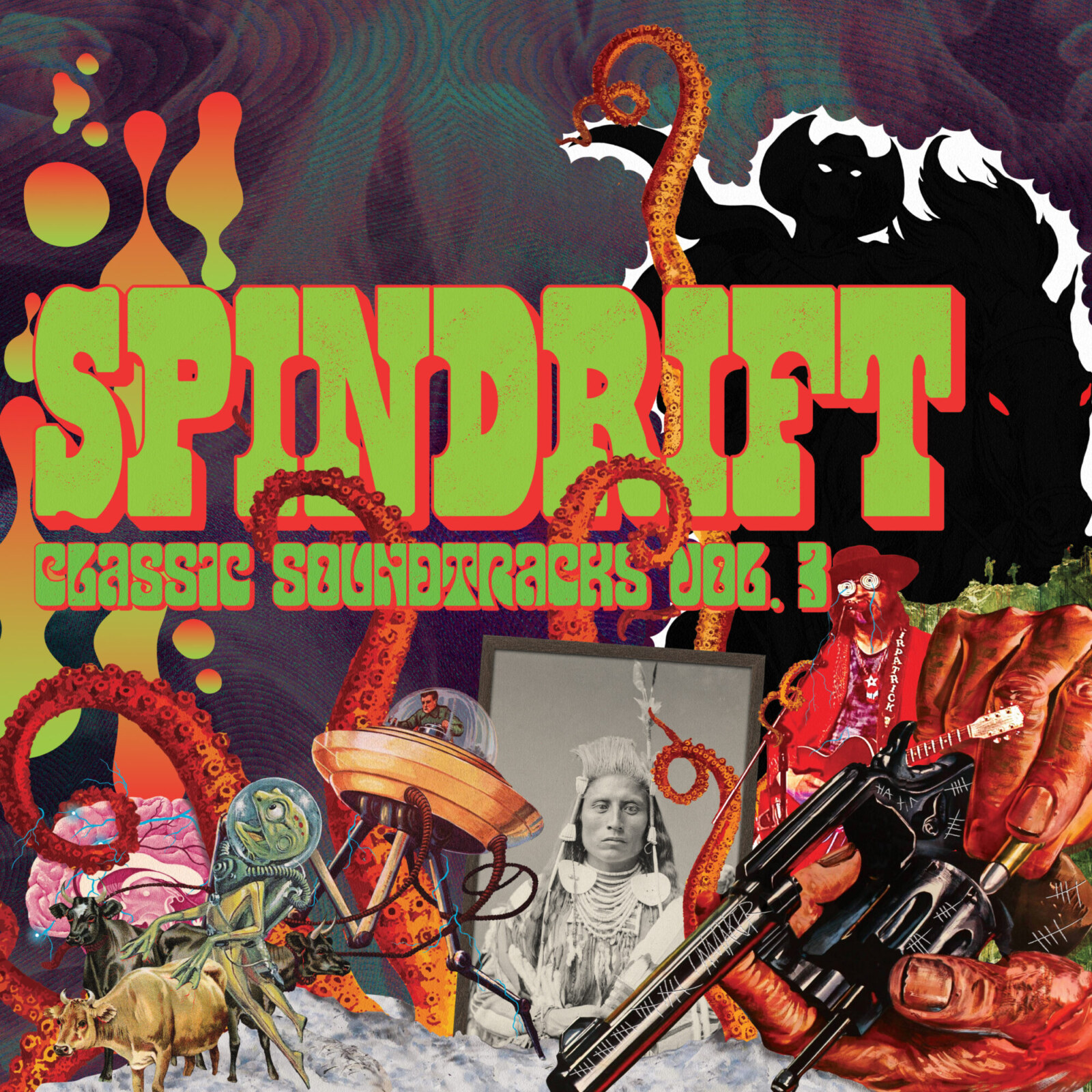 PRE-ORDER 'Classic Soundtracks Vol. 3' here!
"We've had an utter rebirth this time around"
Today we are premiering 'Jackhammer' from your upcoming album, out early in 2022 via Alternative Tentacles Records. What do you want people to take away from the song?
Kirpatrick Thomas: HELLO EVERYONE! Each month, we will be releasing a new theme song (along with a video) from the upcoming album. We've done this before with 'Volume 1', further exploring and creating our film music resume and library which is SPINDRIFT.
September's first release was 'MKULTRA', which explored CIA operatives using LSD testing on local troops to study their reactions for use in warfare techniques. Last month, we premiered "Ill Chase Della Morte," which is a 70s Italio car chase film we had the opportunity to "rescore" due to lost audio degradation.
This month's premier of 'Jackhammer' puts us in the similar position of rescoring the film theme music for this title. Jackhammer was a badass cop dramedy cult TV show which only saw pilot release back in 1985. Currently, the director Pirooz Kalayeh, (who previously hired us to score, act in, and do narrative voice-overs for his film, Zombie Bounty Hunter M.D. is trying to raise funds to re-release the entire original series in an updated 2022 retro 80's type style.
As we continue to show each monthly premier, along with the cumulative release in February, I think we will have opened people up to all the new genres we've scored, not just spaghetti western.
Was there a particular mood you were trying to capture? A story you were trying to tell?
'Jackhammer' is a simple, straightforward cop theme. It has a very spaghetti western, surfy kind of style; however, I think this still lends itself to the retro 80s feel that we were shooting for. It's short, fast, and to the point. It captures the lightheartedness as well as the action.
Just a little background: since the pilot's debut in May 1985, the oddball yet surprisingly candid cop caper gained cult status and acceptance when cancelation came due to leading actress Isabel Jezoki's mysterious on-set death. The pilot follows PI Jack Hammer as he protects the Princess of Polynesia against the maniacal T.I.K.I Timebombs.
'Classic Soundtracks Vol. 3' is your tenth studio album, co-produced by Riley Bray, and Jello Biafra. What can you tell us about the material and process of getting this album released?
First off, 'Volume 2' was put through pure hell. It's never seen the light of day due to a lot of music industry politics. This was very frustrating and almost ended our music career at one point. A shame, since it is quite possibly one of our best, (next to 'Volume 3'). We're still trying to get it released, but we already had 'Volume 3' in the works, so we just kept moving forward.
Releasing this album with Jello and Alternative Tentacles is a big turning point for us stylistically. Jello pushed us to try new things—new genres, new opportunities. He chose the track list, pointed out which songs (demos) to choose, provided examples of the art direction, and ultimately had us tackle new topics such as the phenomenon "Blood Drained Cows" and the Native American WWII vet "Joe Medicine Crow." So, just being with AT is changing the way we see things, who we meet, and most importantly has provided a way to break the mold with 'Vol. 3', so to speak.
On our side of things, our doubleneck bass and baritone player Riley Bray is a talented studio guy who both engineered as well as produced and mixed the album. The original tracks I've done would ultimately get the treatment and mixing done at his main studio. If you want to know how it begins, from the start, everything happens organically as I would write and record basic tracks, call up Joe Zabielski to lay down the drums, add in guitarmonies with Becca Davidson, then we all continue to perfect and add further arrangement as we jam as a band. Ultimately, we will have our main man Dennis Moody master the album. He's done all our previous records to perfection. We have things down to a special chemistry now and work well as a team.
"Never do anything that sounds like something else"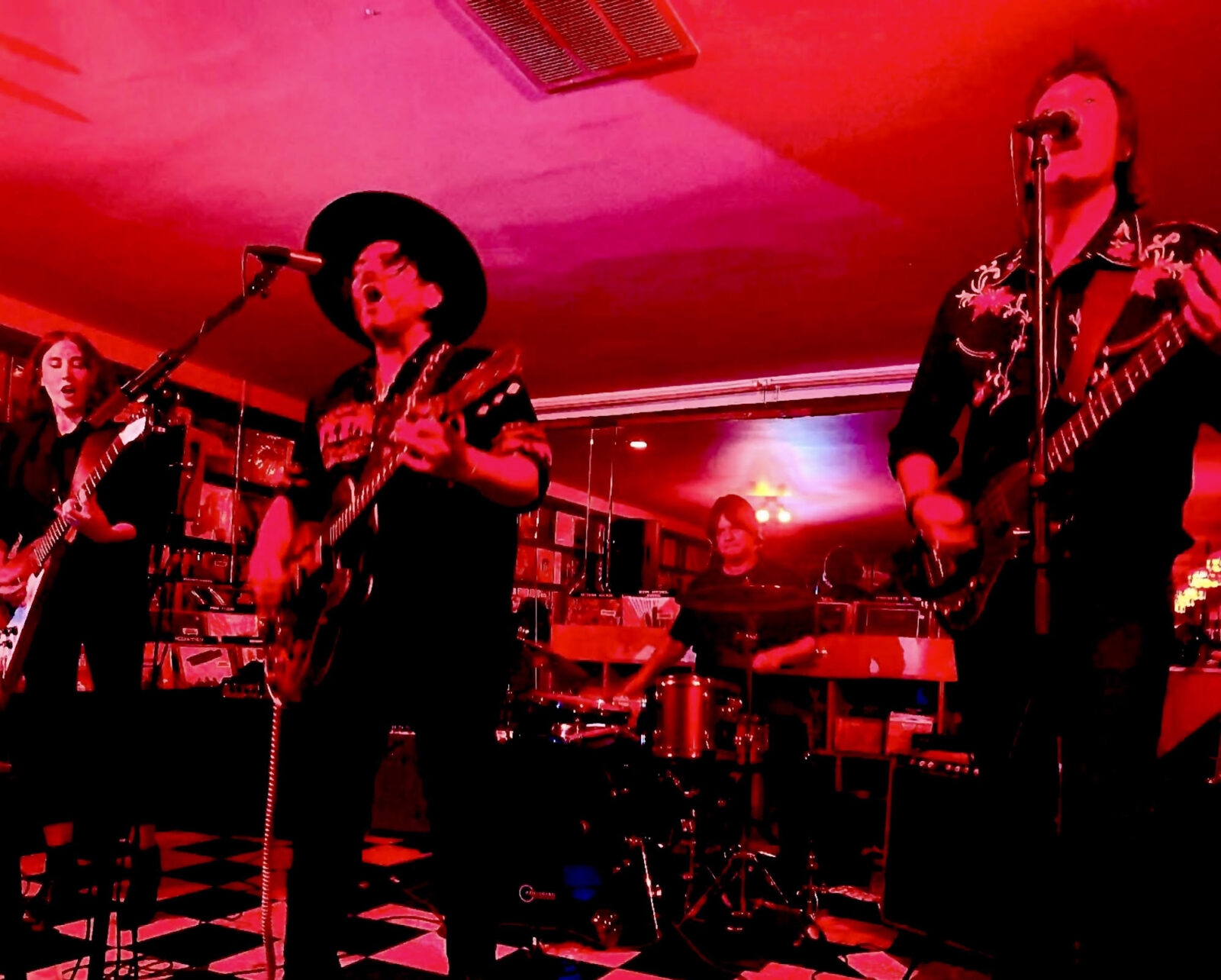 How do you usually approach music making?
Things start with either a director coming forward, needing a film score, or I will have a conceptual idea for what kind of album we are to release and build from there. The genesis of many songs may come from just a drive down the road or a walk down the street, all while humming what comes to mind, eventually being recorded to my phone for later reference. I may also come up with a lyrical chorus, hum that, and build from there. My rules are always #1: Never do anything that sounds like something else. #2: Always do what YOU want and never be worried about what others may think. #3 trust yourself, you'll know when you've got the right thing.
The album completes a trilogy of themes from various tv mini-series, feature films, and documentaries. This final installment reveals a dynamic level of musicianship and creativity from SPINDRIFT, opening doors to new genres including espionage-esque Bond themes, upbeat guitar duets, "Italian Polizia" car chase electronica, hard rock from the Middle East, psychedelic disco, and progressive "Kung Fu" rock. Please talk about how you get inspired?
SPINDRIFT has been around releasing records but changing in style since the 90s. We got our start in Newark, Delaware then I spent some time in Japan. From there, we moved to Los Angeles and dove directly into the indie music and film scene. So, we've had a lot of experience over the years with testing the boundaries of approach, conceptual style, gear we use, sounds we make, how I sing, and crafted songwriting. Through hundreds of live shows, we've honed our style, presence, sound, and skills. With me, Becca, Riley, and Joe, I know we have the tightest 4-piece ensemble ever. It feels like karma to me, after all the trials and tribulations coming around as I've been there all the way from the start. There is just no stopping now. Last November 2020, our DTLA rehearsal warehouse was robbed, and we lost 85% of everything. Yet, even in the darkest of pandemic hours, we knew we could come out of it with a silver lining. Watching this happen has been an awe inspiring thing, and we owe it to all the friends, family, fans, and labels for stepping up when most in need. We've had an utter rebirth this time around. When you get down to the nitty gritty, that's why this record is so inspired.
You must be an avid movie freak. What are some of the most important soundtrack-makers for you?
I love Western cinema, especially Western film scores. Some of the most iconic musical compositions were birthed through The Western. Then, just diving in, there's the subgenre of the Italio- spaghetti western, of course one of my all-time faves. The main man who did Once Upon a Time in The West, Ennio Morricone, as well as Bruno Nicolai, Allesandro Allesandroni, all under the influence of director Sergio Leone. These are all my idols along with other composers like Lalo Schiffrin, John Barry, Dmitri Tiompkin, The Peter Thomas Sound Orchestra, Davie Allen & The Arrows, Goblin, and Danny Elfman. So many more new composers as well.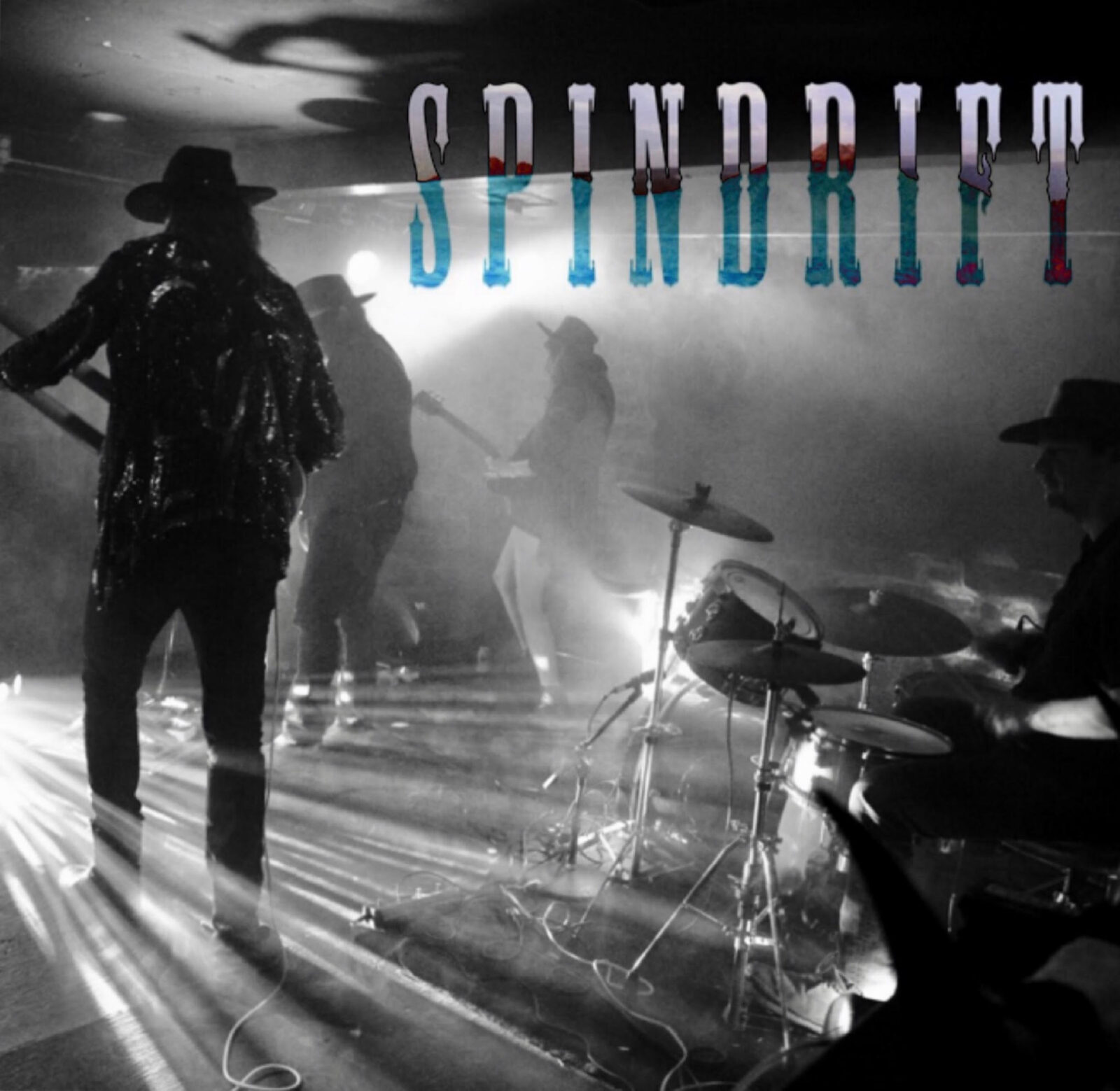 Now that you're closing the chapter with the final installment, what lies next for you?
Like I mentioned earlier, we are still in hopes that 'Vol. 2' will resurface, but that is older material. Soon, in 2022, you will see the release of 'Sammy-Gate', directed by Noel Lawrence. I've had the great opportunity to become friends with and work with Noel on many gems, but this will be his magnum opus. Over 35 scenes were scored! The soundtrack is actually being released on a small batch collector's vinyl LP at the end of this month, so I've heard. The film is about "An aging Sammy Davis Jr. who gets mixed up in the Watergate Scandal, exploring socio-political aspects of the age (features narrative from Jello Biafra).
In Jan 2022, our new version of '(Don't Fear) The Reaper' will be featured on the Blue Öyster Cult tribute album 'Dominance and Submission' curated by Stephen Hanford in Portland, OR, (RIP). We worked on this through the pandemic and it completes the album as the final track.
What is beyond? I do know that we've used the downtime for plenty of new songwriting, so, hell yeah! Another new album is on the horizon.
How are you coping with the pandemic as an active musician?
It has been rough. Like I mentioned, we were robbed during the beginning of the pandemic. Our guitarist, Becca Davidson recovered her Gibson Flying V. Riley Bray recovered his pedals and the classic custom Danelectro doubleneck bass and baritone guitar. We further bounced back with some new gear and a few recent shows. But damn—2020/21 has not been kind! The new singles and video releases each month, as well as new album plus consequential touring of the USA and Europe will definitely help us to rise from the ashes.
Artists and labels will have to adapt to the new changes. What are your predictions for the music industry?
I expected to see more online concerts and festivals become apparent, but I guess that was just a quick thing out of necessity. It seems the need to see live music has become much more significant and endearing since the pandemic and will continue to do so. After all, through the digital age, it's the one way we can still organically feel inspired, interact in a large social environment.
I also predict we will see the rise of the one-person performance. Artists who have the guts to go up on stage, perform multiple sounds, run their own light show, and still be as entertaining as a full-on rock band. George Clanton and Low Volts come to mind. In the past, I've performed solo to our film "Haunted West" projected, in sync with the film at The Almerian Western Film Festival 2014. In the same theater saloon where they filmed A Fistful of Dollars. I'd like to continue to perfect this craft.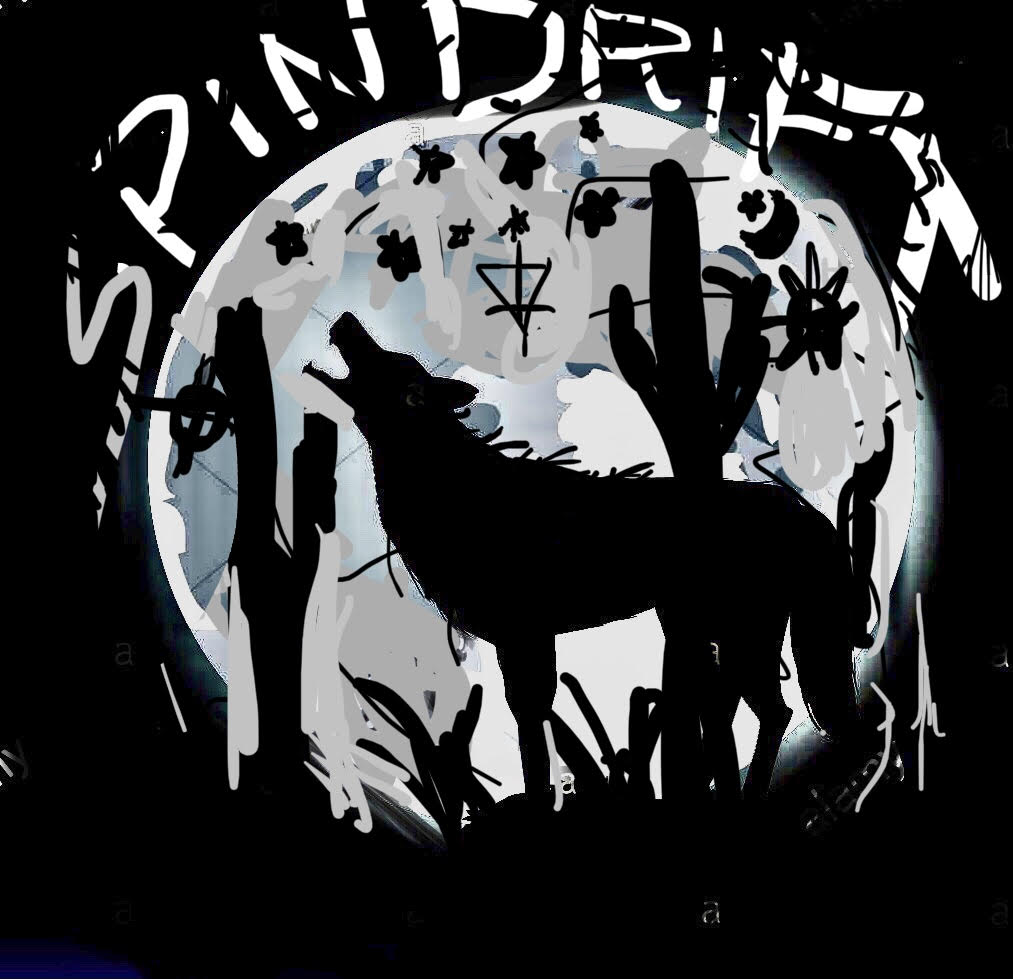 What are some of the most important players that influenced your own style and what in particular did they employ in their playing that you liked?
In the beginning, I heard and practiced a lot of oldies which my parents always blasted on cassette. I can remember all of us driving to the beach, asking them about The Everly Brothers, Elvis, surf guitar of The Ventures, Herb Alpert & The Tijuana Brass, Donovan…Then trying to figure these classic sounding chords out. I've also been a hard rock/heavy metal/thrash fan from the start, from the blazing Eddie Van Halen solos, the doubled guitars of Thin Lizzy, to the screeching riffs and vocals of Judas Priest. Just emulating those heavy sounds meshed with some pretty wild solos forced us to develop some better guitar playing. Shoegaze music of the 80s and 90s was a prime motivator as our earlier recordings are quite evident of more studio noise, effects, and warped tape backward masking. The psych-blues and poetic influences of The Doors was also a serious obsession! With Morrison's influence, I really dove into creating a more personal, poetic, lyrical style. We can round that all out with Misfits, Ramones, The Damned, Christian Death, Sisters of Mercy, Roxy Music, Helios Creed/Chrome, Bruce Haack, and finally, all the twangy fuzz-surf guitarists you can think of.
Oh, of course, let's not forget the most apparent Western music and film score influences…From all of this, I really wanted to emulate something more like "mood music." Ennio Morricone, Bullfighting Music, the classical/Spanish guitar family Los Romeros, and most importantly, every classic Spaghetti Western soundtrack and film I can watch.
Do you find yourself to be a perfectionist, in control, or do your ideas lead you, taking on a life of their own?
OK, going to somewhat ramble here. I am a full-on perfectionist. One who has developed a strict style of creativity and has a very disciplined, yet wildly creative (and sometimes dangerous) approach to extract uniqueness beyond boundaries. I've honed this method over years and years of songwriting, guitar playing, production, live shows, and studio experimentation. As a youngster, I was more of an artist than musician. I loved to draw and still have books full of comics I had drawn as a child. I took private art and painting classes, and learned many fine arts skills while growing up. I really thank my mother and father for this. It must have been really tough on them, trying to deal with my shyness yet still attempting to figure out the way and teach me "the craft." When I turned 10, I found out about music—guitar lessons, flute, bagpipe, and vocals. In the beginning, we were full on experimenting with sound. For example, we grabbed a cheapo Radio Shack microphone and routed it inside my guitar with an ON/OFF switch. I could sing through it, with full on guitar effects, making it super psyched out! Taking this and that and blending them together as never seen before. That's where it's at.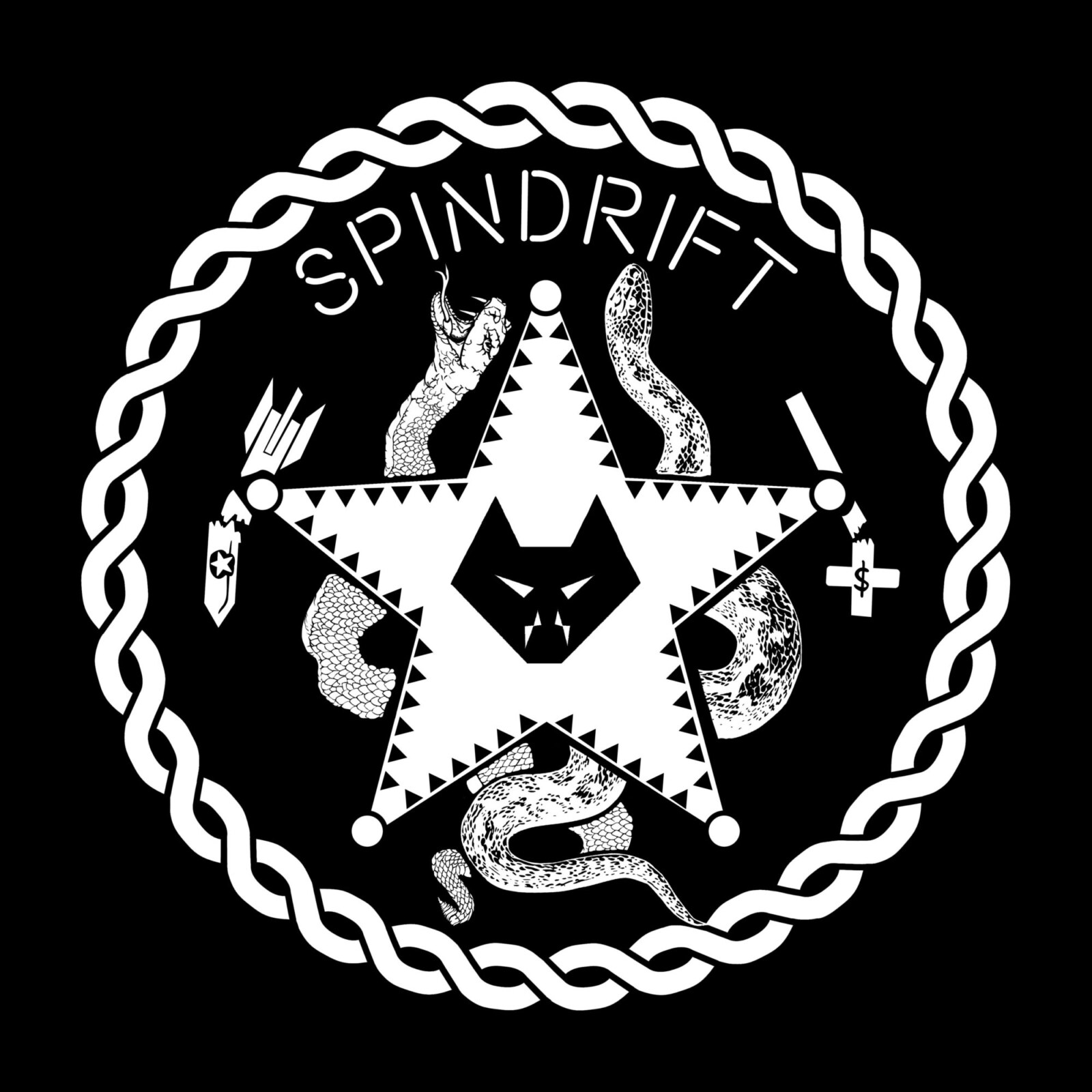 Are any of you involved in any other bands or do you have any active side-projects going on at this point?
Besides Riley Bray being involved with Gibson Guitars promotional campaigns, his podcast "Bigfoot Collectors Club", and Grace Mitchell's pop art rock, we are fully invested in SPINDRIFT. It is a long-time project, always having the ability to shape and mold at every turn. I just love the idea of the band constantly morphing, never quitting, and having an extensive history to look back on. A study in rock, which years from now can be enjoyed, deciphered, and critiqued through the continued digital age.
Have you found something new lately you would like to recommend to our readers?
There's some really good new folk country western fusion type stuff happening now with bands like Roselit Bone, Low Volts, Jenny Don't and The Spurs, Silver Triplets of The Rio Hondo, Federale, The Legendary Shackshakers, & Slim Cesna's Auto Club. Not to mention some pretty badass weirdo, goth country/western stuff I've been exploring like Deadbolt, DeVotchKa, 16 Horsepower, and Wovenhand. We've performed alongside a number of these bands. Otherwise, I've been checking out new stuff from Black Mountain, Zoolux, Friends of Dennis Wilson, Jesika Von Rabbit, and The Darts.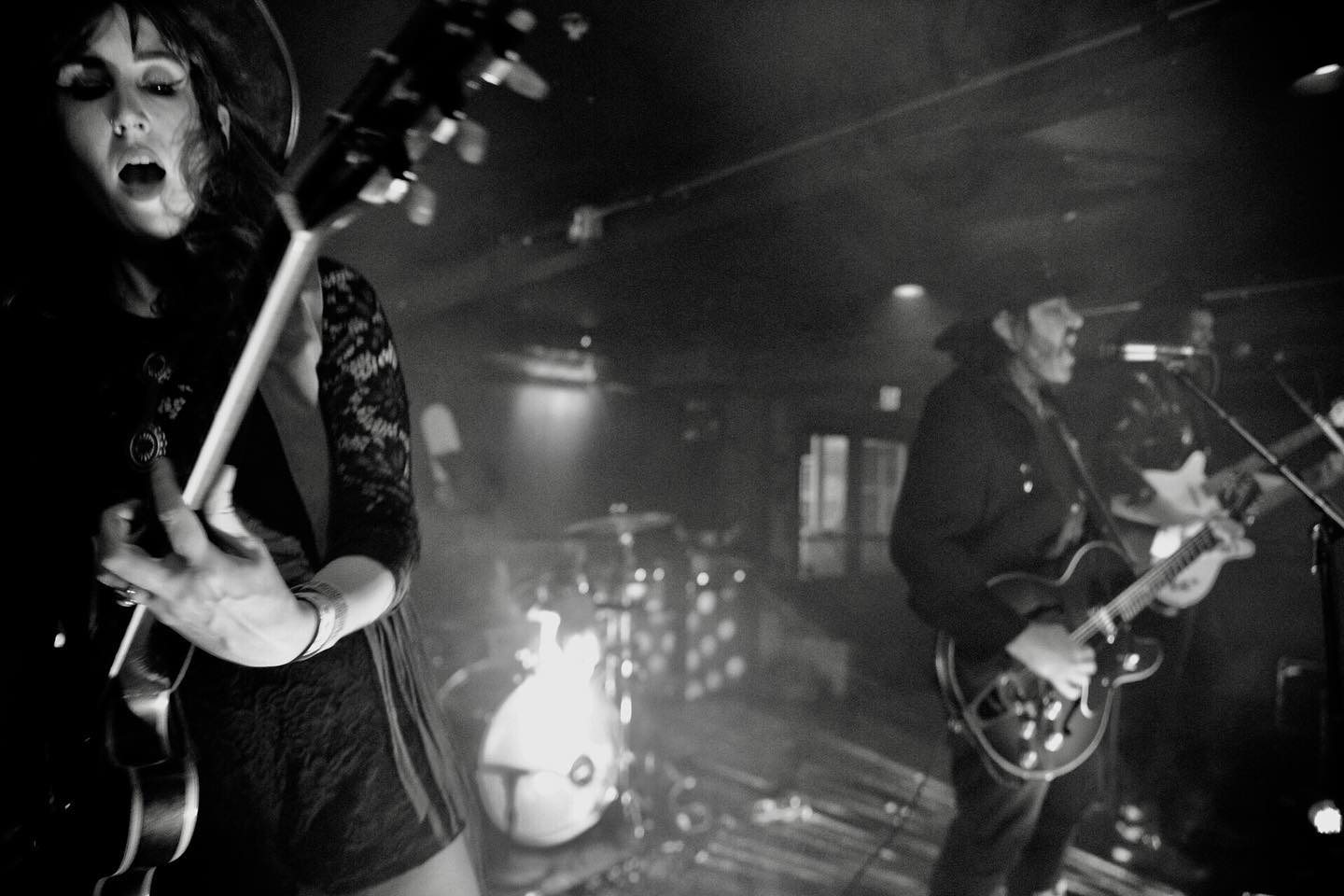 Thank you. Last word is yours.
'Jackhammer' was directed by Pirooz Kalayeh. Musicians: James Acton: Drums, Kirpatrick Thomas: Vocals and Guitars, Becca Davidson: Guitars, Riley Bray: Bass & Baritone guitar. T-Shirts, all of our vinyl releases, DVD's available on Alternative Tentacles site. Please stream our films, SPINDRIFT's Haunted West and our 2008 feature, the spaghetti western homage The Legend of God's Gun. CHEERS MATE! Catch ya'll on tour in 2022! See ya on the road!
Klemen Breznikar
---
Headline photo: George L. Blosser
Spindrift Official Website / Facebook / Instagram / Twitter / Bandcamp / YouTube
Alternative Tentacles Records Official Website / Facebook / Instagram / Twitter / Bandcamp