Èlg
'Dans le Salon du Nous' is the first album by Èlg recorded with a band. You can call it his "pop" album.
---
"Teletubbies and aliens take each others hand in my music world"
This album is about sleeplessness. Do you suffer from a lack of sleep? What do you do when you can't sleep? Think? Worry? Get up and be active again? And is sleeplessness the same as restlessness?
Laurent Gerard: Well, I have had anxiety issues for a long time and since 5 or 6 years it has also penetrated my nights as sleepless sessions. It's not there all the time, it comes and goes. I don't have any self-complacency about this. I don't have any romantic views or illusions about suffering in creation. Not at all. I just have to deal with it when it happens and the true thing is that I started composing for this album after a rough period of sleeplessness. And physically during these moments you don't feel the world the same. You have blurry visions, distorted sensations, heavy dreams (the rare moments you sleep) with really weird characters within it and you see new interconnections between sound and colors.
It brings a whole world of saturation and wildness. And these experiences bring you to new territories.
"My music is a mirror of the way I receive life"
I can always enjoy your music, but in a way, your music also has a certain kind of discomfort to me, a certain kind of strangeness. Can you understand what I mean by this?
You're not the only one who affirm this. Well I can totally understand about discomfort and I would add: I'm glad you feel this because my music is a mirror of the way I receive life and it's full of nuances and complex emotions. It's not proper to me of course but I think I'm one of those who welcome all the paradoxical emotions triggered by everyday life in the same bath and this thing creates a sort of discomfort or disorientation. I think we spend a lot of our time to avoid this disorientation but it exists. In meditation when you put your nose in your inner chocolate factory you can see you produce delicious chocolates and also poisoned ones at the same time. I think we have this chaos within us and we do our best to filter it.
I don't know how many times I've read the words "strange" or "weird" or "veteran weirdo" about my music. Or being invited to the "Week of weirdness" festival or an "abnormal evening" music event. It's constant. Even when I think I accomplished something that would sound very "normal" to me. It's labelled "weird" the second people hear it. Like if there was always a troll, a mutant, a monster hidden somewhere in the process. Teletubbies and aliens take each other's hand in my music world. For this specific album I had to deal with these complex emotions . My brother calls it an "inflammatory album". For him it's too much on fire. For others it's purely exhilarating. Like Roger Rabbit drinking alcohol. For you it's about discomfort.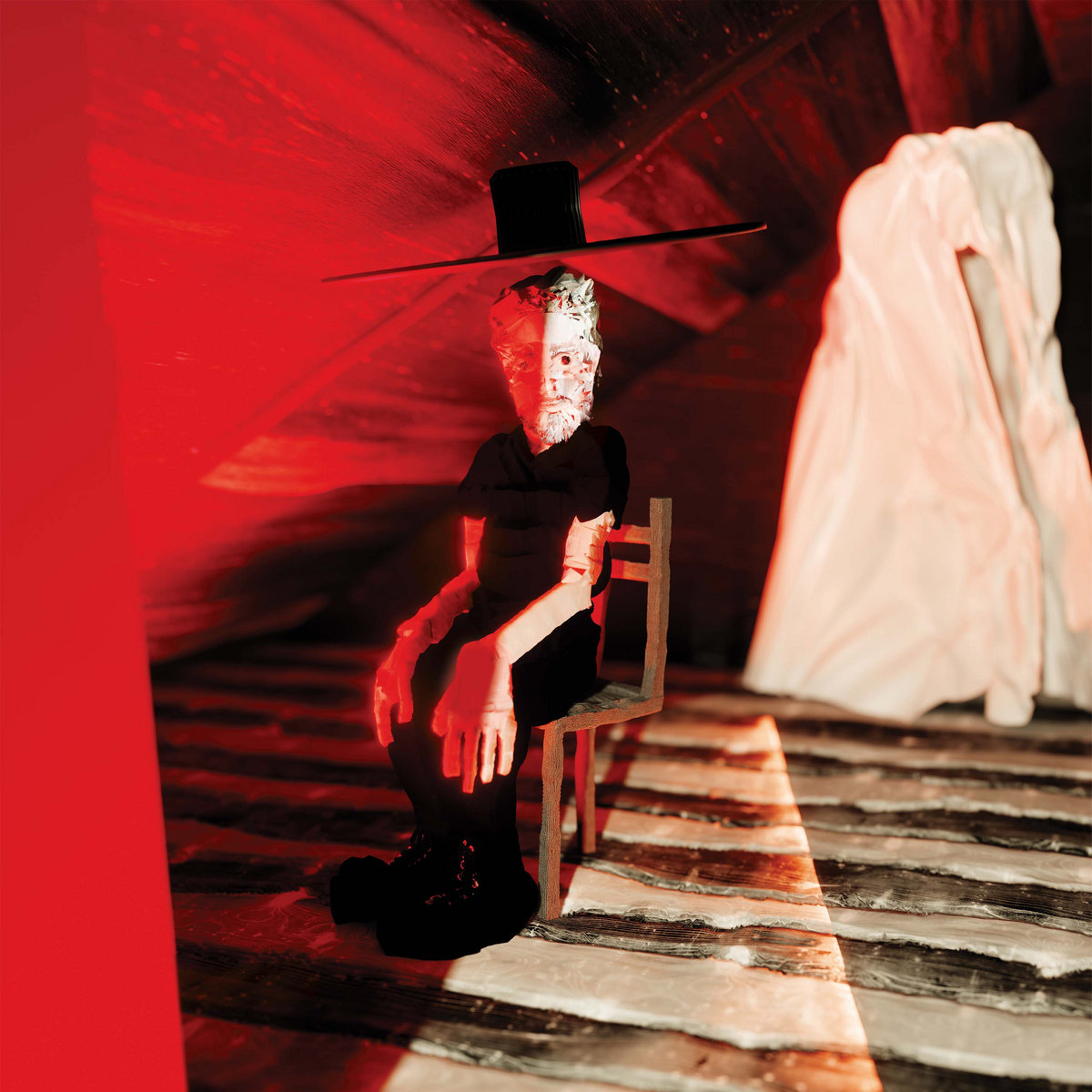 This record is about death (in both real and metaphorical ways) so death is not always a very welcoming topic in general especially in our occidental society. That said, I don't think this discomfort is always present. There are many checkpoints of emotional resolutions and relief. I know I had to deal with these emotions on this album meaning speaking with the devils inside me. The best way to deal with them is to accept them in the landscape and find a balance.
The music we play with my band Èlg et la Chimie is in a different mood, little monsters are less threatening. We seek light and communion with the audience in every composition even when we play tracks from the albums. There's weirdness but it's pink weirdness.
You play with a full band for the first time on this record.
Yes, the idea of the band was in my mind for years. But I didn't have the confidence to compose for a band. It took time for me to become real.
The Vlek label proposed to me late 2019 to play a show in May 2020 and perform the album. And I was like "I can't do that by myself, no fucking way". It's been two years since I had stopped playing solo shows, before the pandemic. I had the feeling I've had nothing more to say in the alien babble melted electronic prays I was interpreting and re-arranging for years. I needed a team to perform songs.
And the cool thing is that half of the record has been recorded in a live situation with many guests. And the musician constantly present for all these sessions was Johann Mazé. An old friend of mine and incredible percussionist who also plays in the band France Sauvage. Quickly I thought about Marie Nachury to join us, she's a great multi-instrumentalist. She has an amazing presence and she's just funny as hell.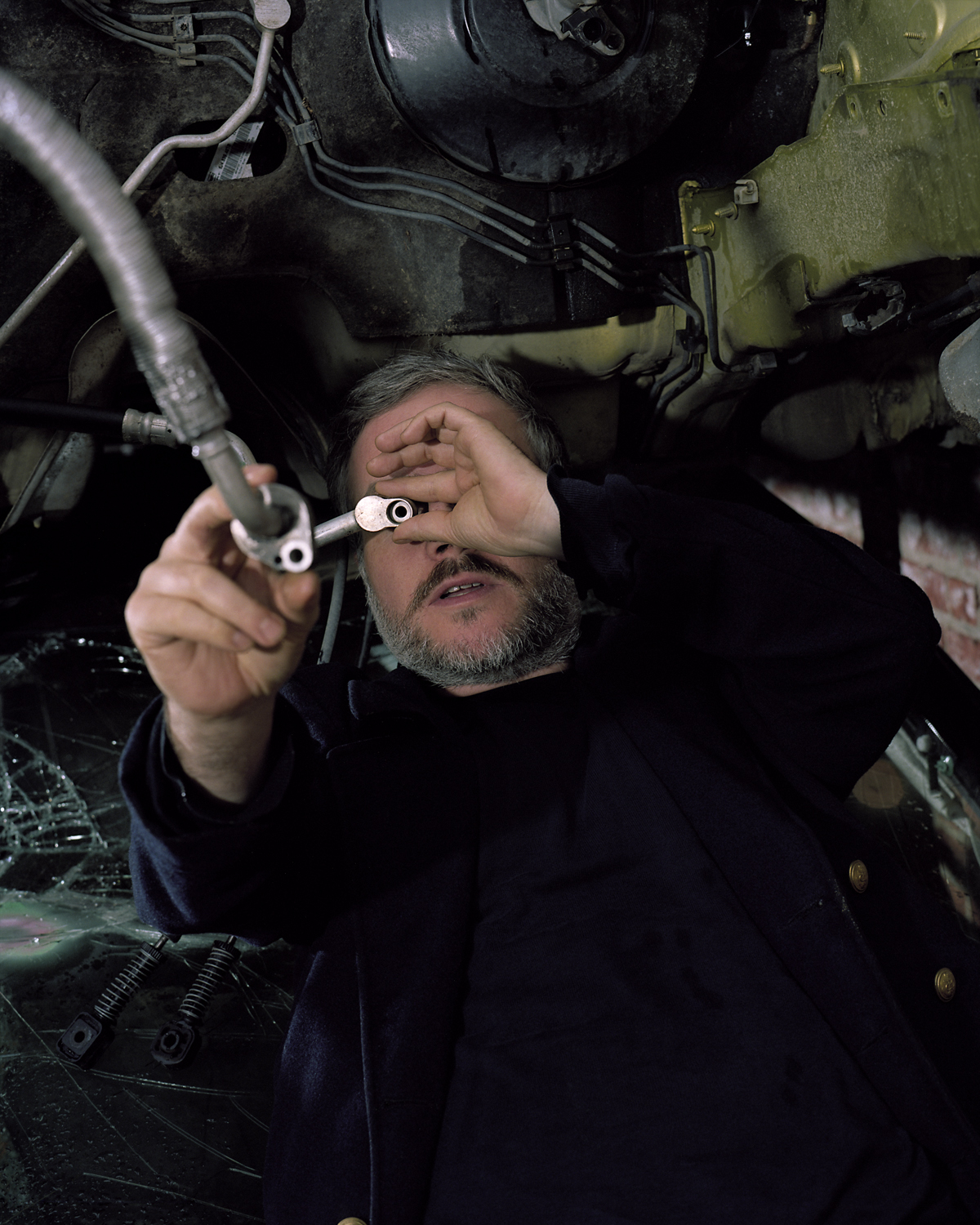 Is Vica Pacheco in your band? She made my favorite album of last year. 
I asked Vica to join us but she did only one live show with us. She couldn't stay in the band, impossible schedule conflicts to solve.
Last summer I met Aurore Debret who plays solo as Or Or and in the band Dragon Du Poitou. She sings and also plays violin and she joined the team, same for Alexandre Menexiadis who is our soundman and live dubber. All five, we just finished a tour and that It was great.
This album is more "pop" than your previous work.
It's more pop than 'Mauve Zone' or 'Les Particules' for sure. It has connections with 'Vu du Dome' but the new thing for me is in the text, the songwriting. It's totally assumed, understandable, fully present, and all the lyrics are available in the inner sleeve. For me it's a giant step beyond. And also the music is, most of the time, played live. It's very spontaneous in the interpretation, except for the last two tracks of the album who are really studio compositions.
"Music is a candle in the night"
We got to know each other about 15 years ago. How did your music evolve in those 15 years, you think?
So many things happened. In a way 'Dans le Salon du Nous' is a twin brother or sister to 'Tout Ploie' (released in 2008 on Kraak and containing tracks recorded in 2004). The artworks are intensely flashy red in both cases and you have the same kind of reshaped "classical French songs structures". You also have a kind of rock and blues vibe. The latter one is a music genre which has been very essential in my guitar playing and in the convocation of ghosts in the music. Thanks to Bukka White and Mississippi Fred McDowell. For me it's impossible to compose electronic music without thinking of these people. Their pure life energy is essential in any technique used.
In 15 years I've been through many things, some very tough, some ecstatic. I can still say that music is a candle in the night. It's a discipline and a way of thinking. In our very fucked up world we still need it to connect people. I just regret that there are more and more separate bubbles between genres and humans. Please build more bridges.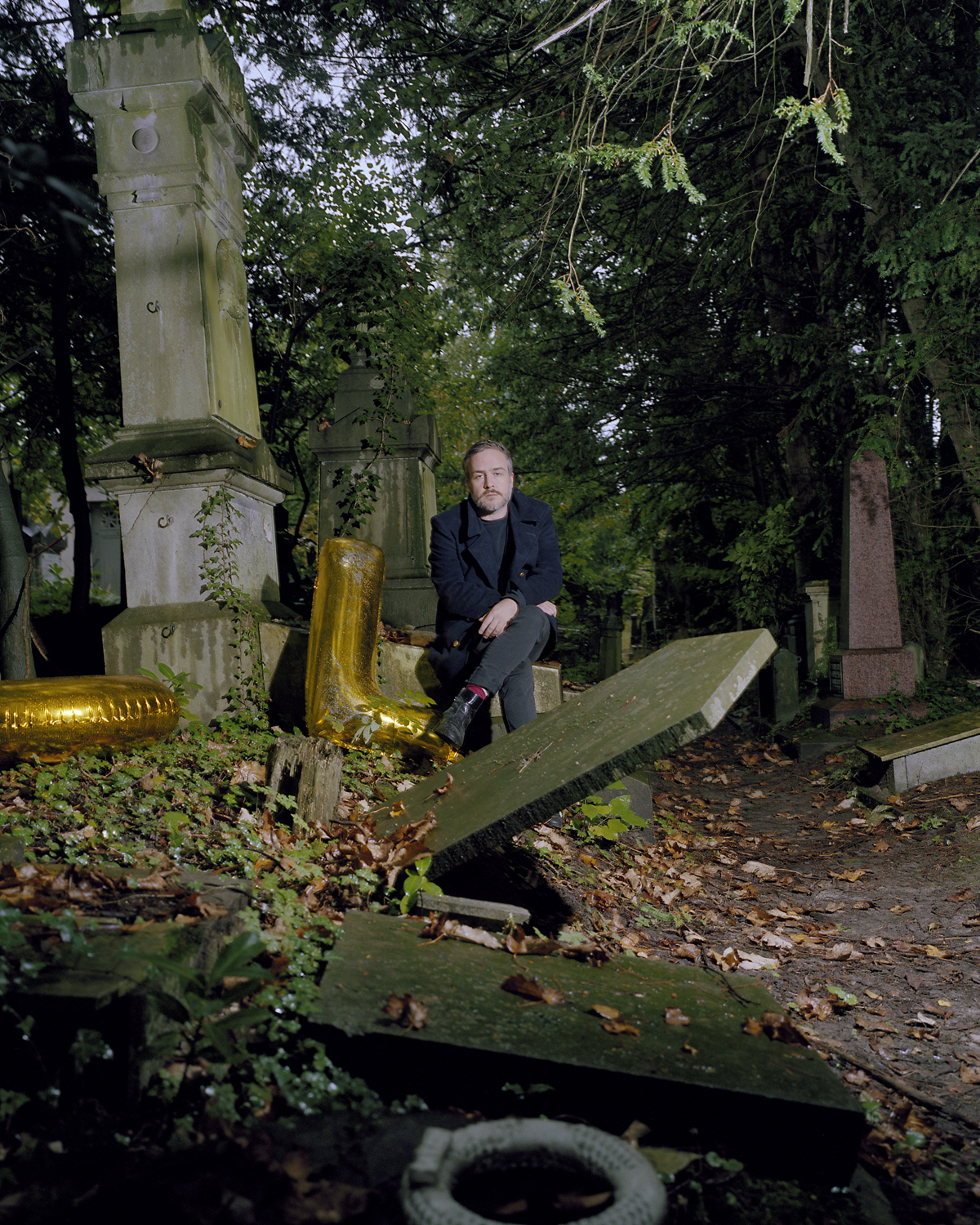 My favorite album of yours is the LP on Luke Younger's label. My favorite song is the A-side on the Lexi Disques single. What are your favorites?
'Mil Pluton' is a nice album. It's one of the most "cinematographic" I did with 'Mauve Zone'. The Lexi Disc A-side song 'Triste Zoo' is about discomfort as well! I sing about duplicity, the inner crazy zoo we carry in our minds…
I still love all that I did because I know why I did it and in which conditions and what helped me do that. It's a path. I can't see my life without considering my music path, it's been too long now.
About one of the albums. I'm very proud of 'Les Particules', the soundtrack of the film with the same name directed by Blaise Harrison in 2019. It's the only music I did without any of my voice, it's pure electronic narration, with some interventions of Catherine Hershey on vocals, and I really want to work on another electronic composition as a following of this, well I already started…
Joeri Bruyninckx
---
Headline photo: Johan Poezevara & Fabien Silvestre Suzor
Èlg Official Website /Facebook / Instagram / Bandcamp / SoundCloud
Vlek Records Official Website / Facebook / Instagram / Bandcamp / YouTube / SoundCloud