Daliborovo Granje | Interview | New Album, 'Hainin'
Daliborovo Granje is a very interesting psychedelic rock group from Croatia. The band formed in 2014 and recently released their second album on vinyl via Made Of Stone Recordings.
---
Their sophomore album, 'Hainin' is a completely instrumental effort, influenced by various world music melodies.
Would you like to talk a bit about your background?
We are five friends; Dado, Fićo, Alan, Tomek and Draš, from Međimurje, Croatia who really love music. We have our own rehearsal room / studio in an old wooden barrack where we do our thing – just hang out, practice, jam, record et cetera. As we're music enthusiasts we love music in general, doesn't matter the genre, if it's good, it's just good and there's no shame in liking something, so we listen to basically anything and have inspirations in a wide spectrum of genres and bands. Beside the band, the four of us are employed full time (screen printing graphic artist, machinist, doctor and engineer) and Tomek, our trumpet player, is a student in the music academy in Klagenfurt.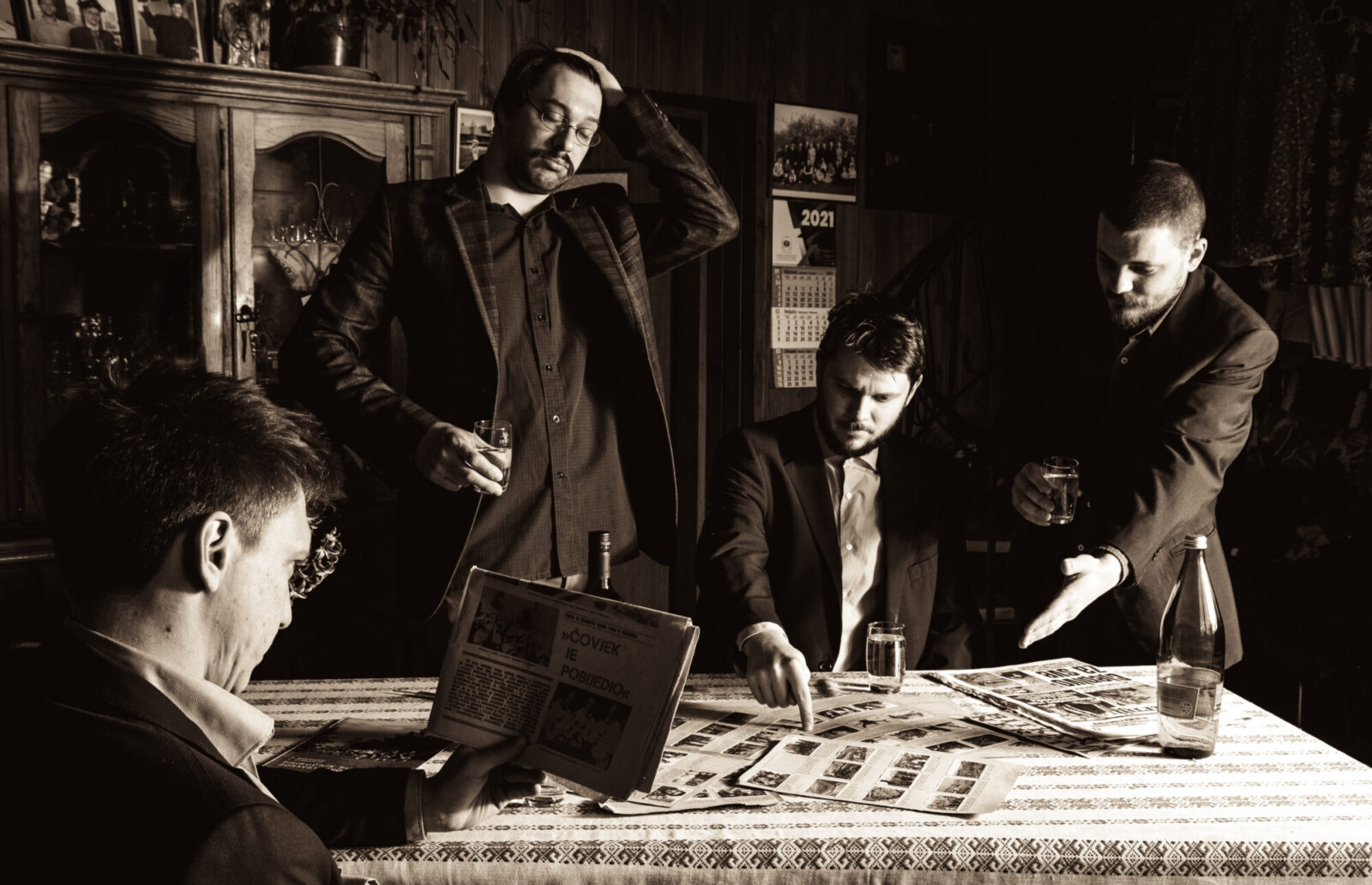 I was really impressed when I heard 'Hainin'. That album now has over half a million views on YouTube. How do you feel about that? Pretty crazy, eh?
Thank you, glad you like it. Well, it is pretty crazy, to say the least. Our wish was to have around 10k views in a few months and we would have been really happy with that. But we never imagined this would happen, that this many people would hear our music. When the views started rising, we were astounded that it's really happening, because basically our plan and wished for a number of 10k was passed on the first or second day after the upload. We were regularly checking the views and reading through the comments, like kids. So, it really is a dream come true, and we're extremely happy and grateful about that since it allowed us to make another dream come true for us – to have the music on vinyl.
It's actually your second album. Your debut is from 2015. Would you mind talking about it first and maybe how did you get together to form Daliborovo Granje?
The band got together after a day of drinking between our bassist Dado and drummer Draš, who were running around town together, putting up posters for a local youth association which organized a concert. And so they agreed that the morning after, Draš would bring over his drum kit to Dado's garage, at his parent's house.
The guys: Alan, Dado and Fićo already had a band called Entrip before Daliborovo Granje, so they were familiar with each other for a long time and Draš just joined in on the drums. We had a flute player on the first album, which we replaced, and on the second album came Tomek, with the trumpet. We never even spoke about or defined what we wanted to play or where we wanted to go with this, we just kinda started to play and jam, and the rest is history.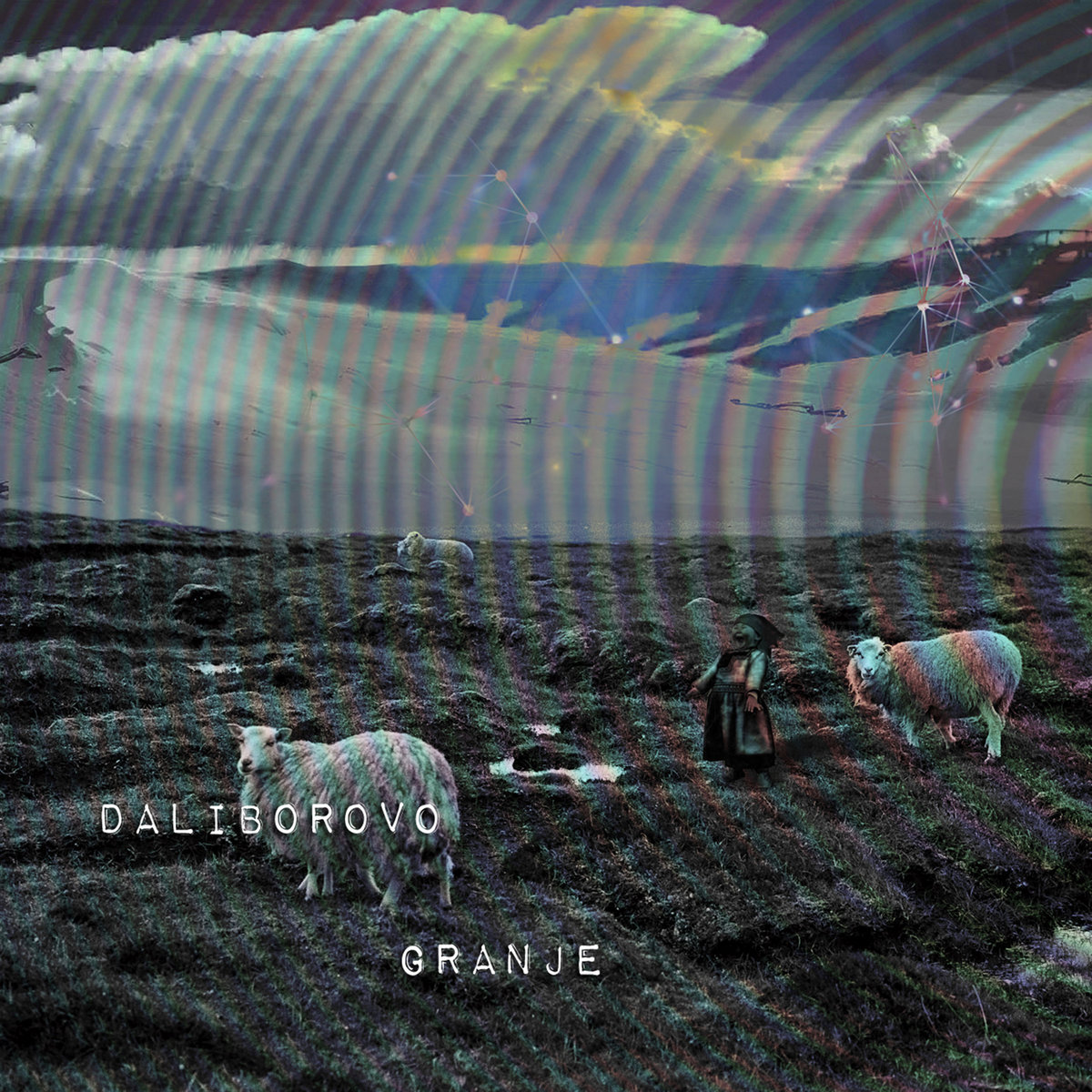 The first, self titled album will always be our little gem and miracle. To this day, we are still very happy and satisfied how it turned out. It was recorded by ourselves in the above-mentioned garage in 30 days time (including all preparations and setting up), with no real previous experience in setting up microphones or recording. Beside that, our drummer was still getting used to the new playing style – the odd time signatures, which was new for him considering he came from a punk/stoner background. Also, we even decided at the last minute to add an extra song to the album, during the recording, so considering everything, it turned out really great.
What does "Daliborovo Granje" mean?
Daliborovo Granje means Daliborovo Granje [Laugss]. There's no hidden meaning behind the name. "Dalibor" is a common Croatian male name and "granje" means branches, as in tree branches so it basically means Dalibor's Branches. How the name came up, we don't exactly remember. We had our first gig and had to come up with a name quickly so this came up. It was supposed to be just temporary, as we said we could always change it later but it just kinda stuck with us. And there's no Dalibor around, not in the band, not among friends or families, the name just came from nowhere.
Who is that man on the cover of 'Hainin'?
It's a mugshot of a man from 1900s Austro-Hungary, incarcerated for an unknown crime. His identity is also unknown. Sorry we can't elaborate on the topic.
When did you decide that you wanted to start writing and performing your own music? What brought that about for you?
Well, I guess a long time before Daliborovo Granje even started, because as we said, we were involved in other projects/bands before. We were used to making our own music, so it wasn't a surprise or a really big deal, just something that came natural for us, without the need for much discussion.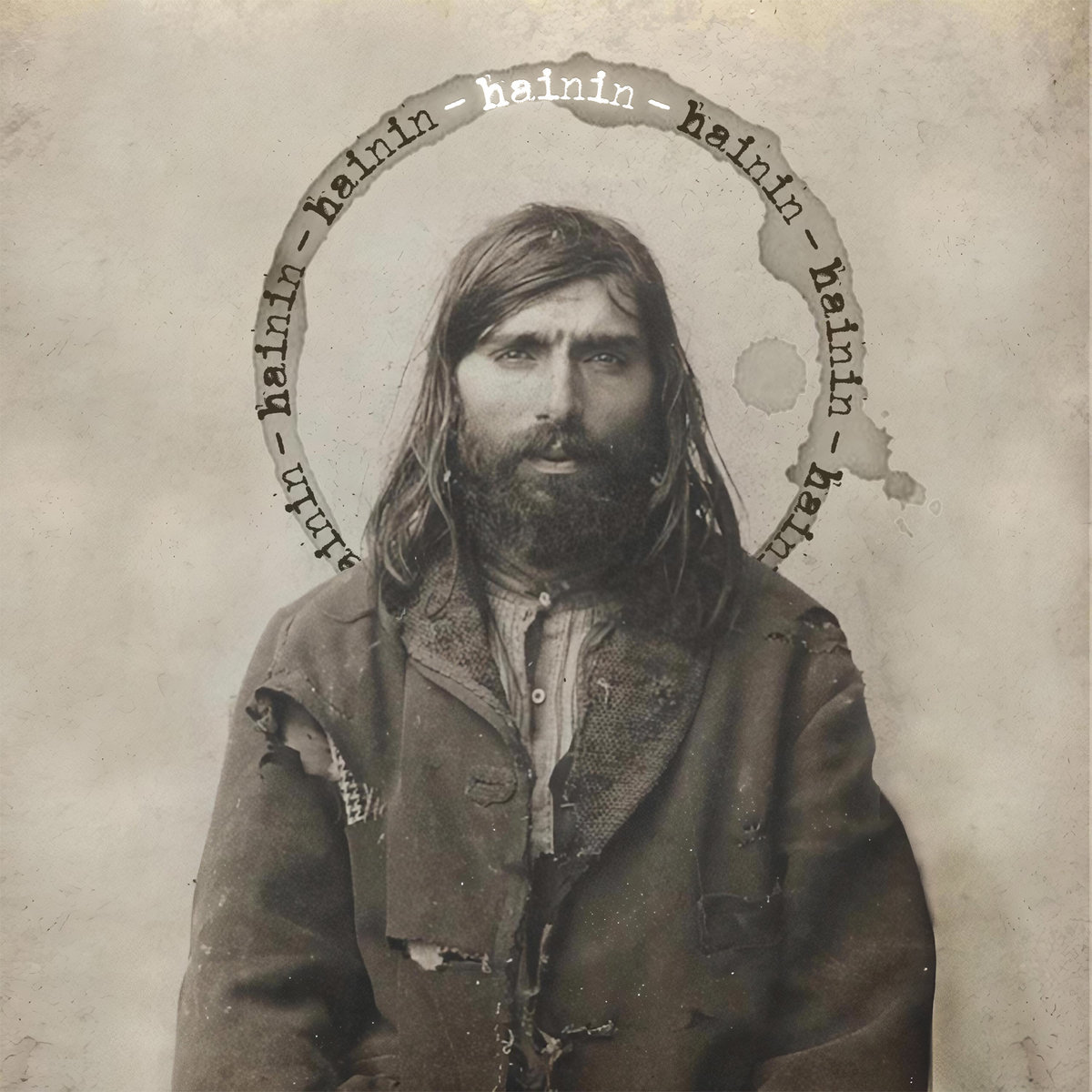 "A lot of our stuff comes from jams"
How do you usually approach music making?
A lot of our stuff comes from jams and improvisation, which is recorded and later repeated or remade. Sometimes, one of the guys comes with a riff or some sequence which is rehearsed, and when we have more of those, we piece them together to form a song. But generally, everything is casual, we don't have strict arrangements, the songs have a general direction, a skeleton so to speak, but they always have a natural, jammy feel as they are played a little differently every time. As our guitarist Fićo would say, when talking about how many times which tact or riff is played – "I'm not here to count or do math, I'm here to play music". So everything is played by feeling.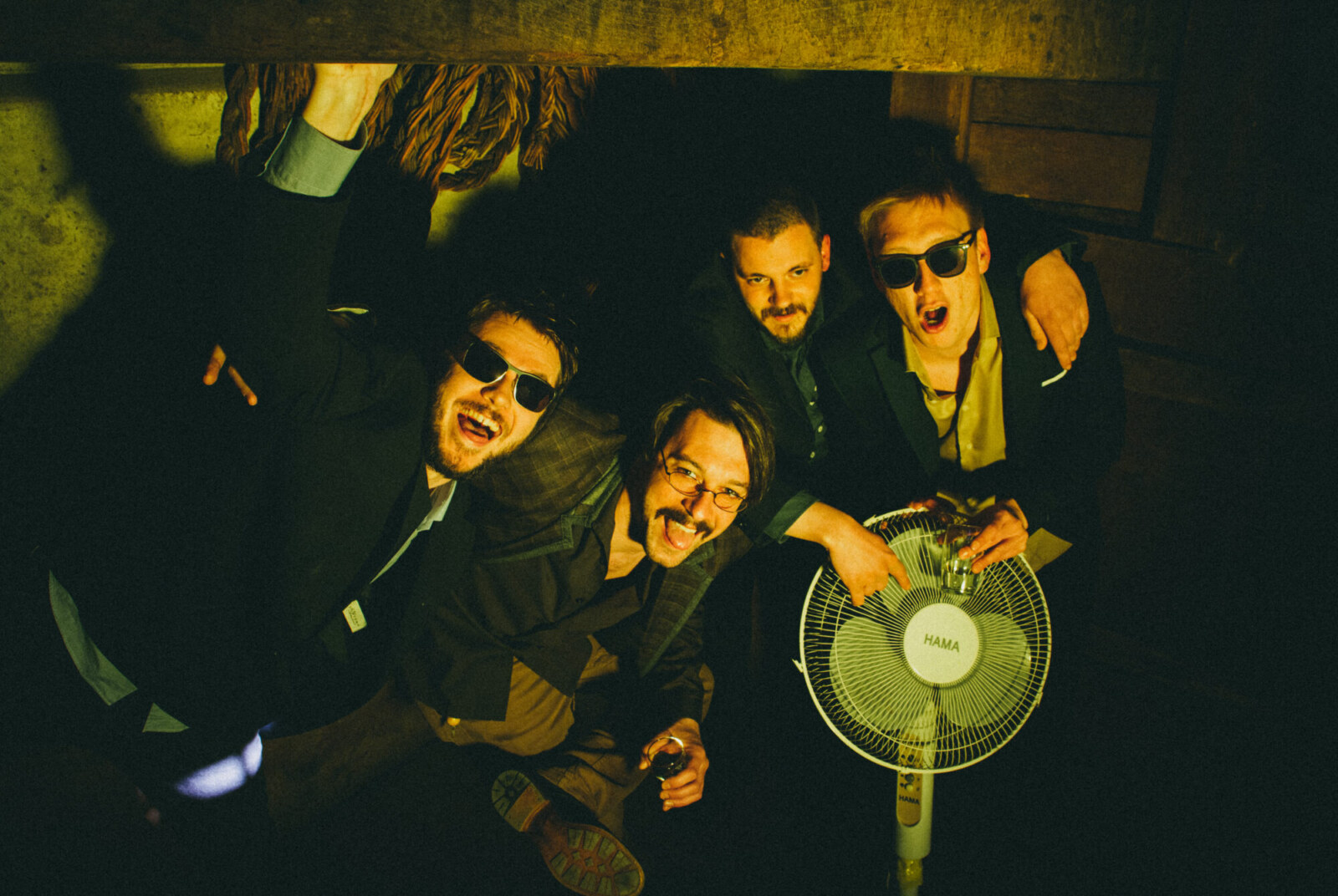 "The album was recorded by ourselves in our magic barrack"
Can you share some further details on how your latest album was recorded?
The album was once again recorded by ourselves in our magic barrack, in a period of a couple of months. Our bassist Dado has the most experience with setting up stuff and with the Cubase program which we used for recording, so he was the main man during the recording sessions. Like we said, the songs are always played by feeling, with a little improvisation, but to record them we had to give them an exact arrangement, with exactly defined duration of tacts and according tempo. So this took a bit of time, just sitting together and playing the songs on acoustic guitar, figuring out the BPMs for every song, because the metronome is used only on recording, never in rehearsals. Some songs have multiple sequences with different BPMs in them, so it was a bit challenging doing the fine tweaking to fit everything together nicely. Next was setting up the sound and the mics which took maybe most of the time in general, and lastly the whole recording itself was done pretty quickly, about a week per person, give or take.
How pleased were you with the sound of the album?
We were and are absolutely delighted with the sound. The mix and master was done by Leonard Klaić who did his magic, figured out what we wanted without much explaining or repeating from our end and pretty damn quickly also. It took just a couple of sessions with him in person, and a few emails, which is amazing, because at first we were looking for someone to do it for us, without much success, then we figured we would just do it by ourselves which turned out to be pretty damn difficult, to say the least. Not so much because of the technical stuff, but because it's impossible to listen to your own music objectively and judge what needs to be done and agree when it is enough to just stop. Because you can ALWAYS do better, and maybe trim a little of these high frequencies on the bass, maybe a little on the drums, but then it opens up space for the guitars which suddenly become more loud without touching them so you adjust them, which makes another thing pop out and you just run around in circles endlessly. And beside that, playing your own song(s) over and over and over again can make you feel sick of it after a while. After that whole experience of trying to mix and master ourselves, which took some time again, we contacted Mark Mrakovčić, who, after a couple of tries in mixing, pointed us to Leo. So yeah, once again, a really special thanks to Mark for being a matchmaker and making this happen!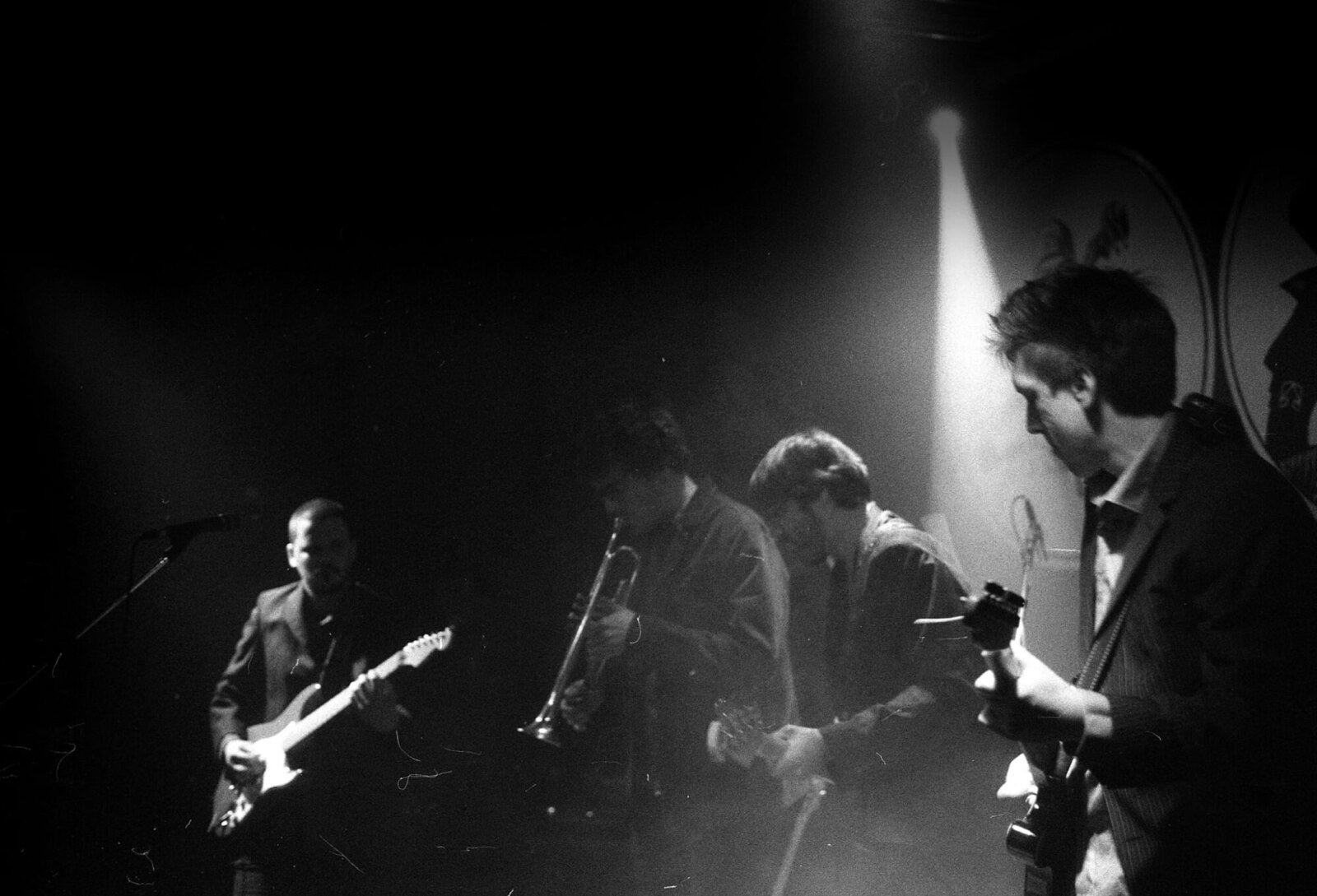 What are some bands/musicians that have a big influence on you?
I'm just gonna go ahead and write down what each of us listed, since we don't have it in general as a band. So, here we go: The Bambi Molesters, Haustor, Nebo Je Crveno, Cream, The Wytches, sevdah and kafana music in general, Miles Davis, Majke, Let 3, John Mayer, Porcupine Tree, Pink Floyd, EKV, Dhafer Youssef, Rory Gallagher, Tommy Bolin, Black Sabbath, The Doors, The Dead Kennedys, Tool, John Frusciante, Maurice Andre, Sticky Fingers, Mac Miller, The Mars Volta, Green Day, Melvins, Sleep…
What are some future plans?
Just to take it easy, jam and make new materials for a new album. We had offers for a EU tour next year and after quite the negotiations among us we agreed to not go for it, because we are all employed full time + a student and, at least for now, it's nearly impossible to consolidate our free time so that all 5 of us are fine with it regarding their work/studies.
How important is improvisation for you?
As the majority of our stuff comes from improvisation it is everything for us. Without it, this wouldn't be the same band.
Let's end this interview with some of your favourite albums. Have you found something new lately you would like to recommend to our readers?
The first mention definitely has to be our brothers from Belgrade – the awesome band named Moussaka and their latest EP called 'Bil, Bil'. Next would be a great band from France with whom we had the pleasure of sharing the stage – they are Pauwels and the album is 'Elina'. Next is Dialgo –'Homeless Again', a killer album also featured on the channel Underrated Albums, as our 'Hainin'. Moving on with Khruangbin with their album 'The Universe Smiles Upon You', and last but not least, would be a delicious afro funk jazz band called Akalé Wubé with their self titled album.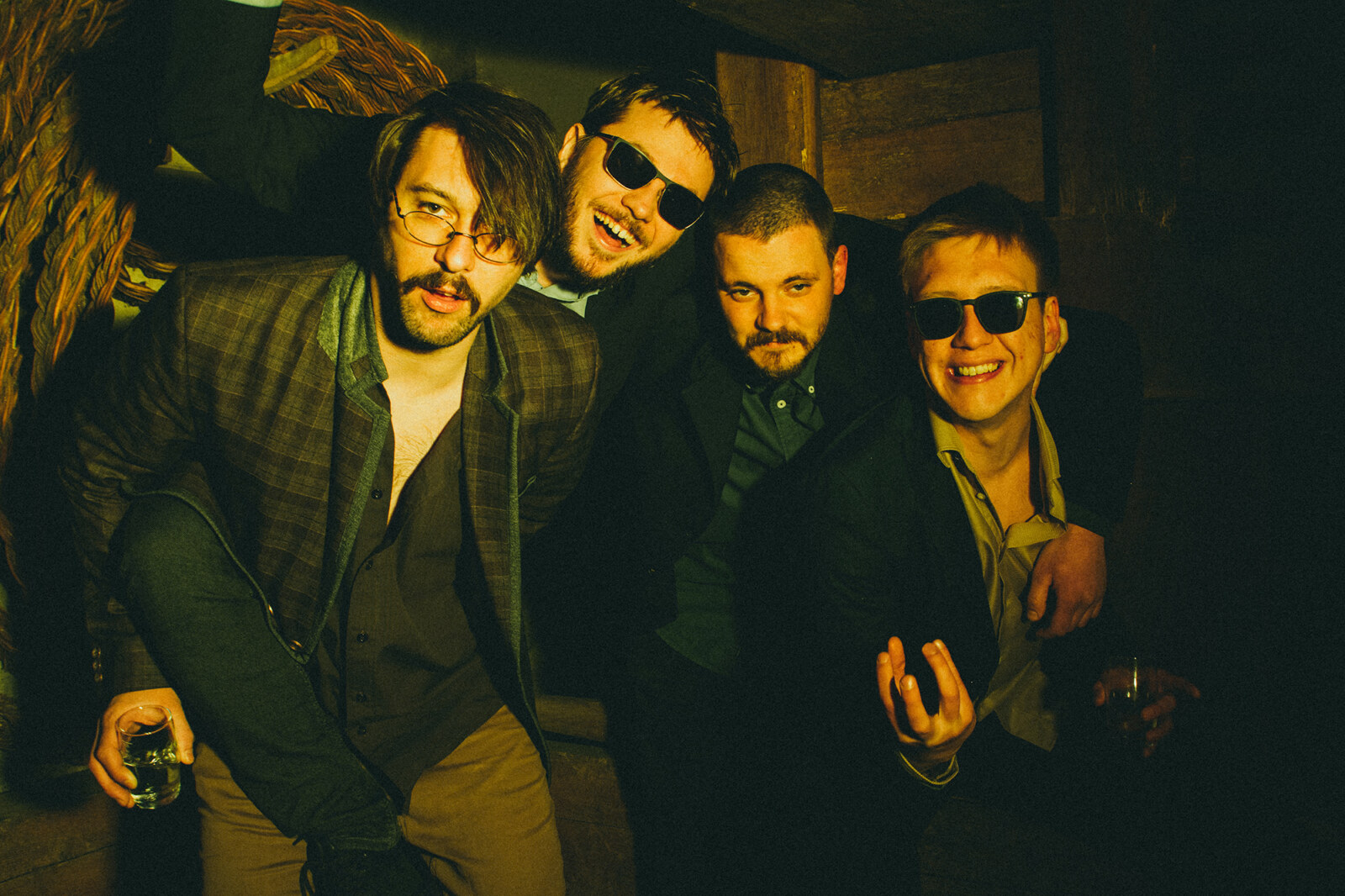 Thank you. Last word is yours.
Thank you for having us. To be honest, this is our first interview ever and we hope we did okay, without much philosophizing and boring your readers, we really tried to keep it short, honest and simple. Thanks to our friends and listeners, your support really means a lot to us and a special thanks to Richard from Underrated Albums without whom this interview probably never would have happened. Živeli!
Klemen Breznikar
---
Headline photo: Ela Horvat
Daliborovo Granje Facebook / YouTube / SoundCloud / Bandcamp
Made Of Stone Recordings Facebook / Instagram / Bandcamp