Tav Falco | Interview | New Album, 'Club Car Zodiac'
Cult legend, avant-roots / rock & roll raconteur Tav Falco is back at it again with some notable partners in crime, including bass legend Mike Watt and percussionist Larry Mullins (Stooges, Bad Seeds, Swans), among many others.
---
Written and recorded during the global pandemic of 2020, Falco's latest release blends tango, fuzz, and his signature roots sound, including a surprising electric folk treatment of 'House of The Rising Sun'. The release is limited to just 1,000 copies worldwide, mastered at 45RPM, and pressed on 12" purple color vinyl. Out November 27 for Record Store Day Black Friday 2021 via Org Music.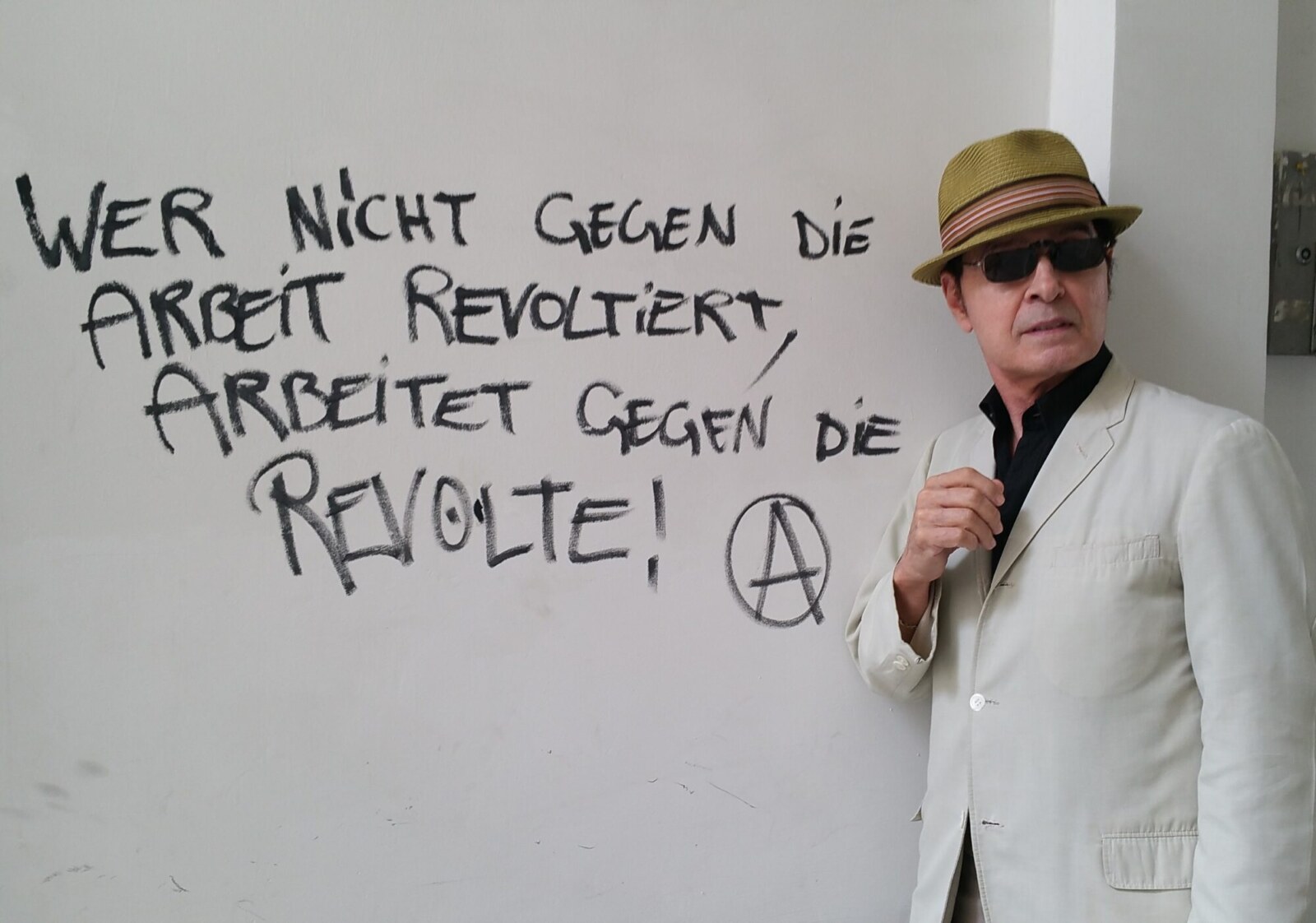 "We came from the traditional to the avant garde"
You're back with a new album! 'Club Car Zodiac' includes bass legend Mike Watt (Minutemen) and percussionist Larry Mullins (Stooges, Bad Seeds, Swans), among many others. Who else is part of the album and how did the collaboration happen?
Tav Falco: 'Club Car Zodiac' is a mini-album. Although it is a Tav record, it was instigated by Hi-Watt in San Pedro. I was refining my dance moves staying home during Lockdown, and Mike urged me to join him in a collaboration. I thought, well why not? OK, we'll whip out a couple songs, and then I'll get back to my moves. But by the time we got into the second song, I was totally into it. Then I wrote a couple songs for the EP including one called 'La Brigantessa' dedicated to the cabaret singer Adèl Tirant and with whom I sang a duet on the track.
'Club Car Zodiac' was recorded during these strange times. Do you think the times reflect your music?
Not easy to figure how much the isolation of Lockdown contributed to the emotional gradients, but I do sense solitary moods and a rawness of separation in reaching out to those who had become vague and foggy in their remoteness. Certainly the B side is bristling with urgency.
Can you tell a little bit more about your latest album?
The record was recorded at various points on the compass: Catania, Rome, Vienna, Berlin, Istanbul, San Pedro, Buenos Aires. Mike Watt lays down an unusually smooth bass line accompanied by Giuseppe Sangirardi on another bass, Walter Brunetti is on the drum set, and Toby Dammit (Larry) plays spoons. Francesco D'Agnolo with the music conservatory in Rome plays keyboards, and Mirkaccio Dettori is the accordionist. Michela Musolino plays tamburo, marranzanu, and rings bells, while Didi Wray flogs Tango/Surf electric guitar, and her friend Sheri Corrleone sings backing vocals.
'Club Car Zodiac' is a collaboration in every sense of the term. I might add that Matteo Spinazzè Savaris engineered and created the sound design of the album as if he were a member of the band.
Mario Monterosso not only plays lead guitar and provides arrangements, but he produces Tav on this record as he has for my last three albums. I would no longer step into a recording environment without Mario behind me. Nor am I interested in recording for any record label other than Org Music operated by the Rossiter brothers in Los Angeles.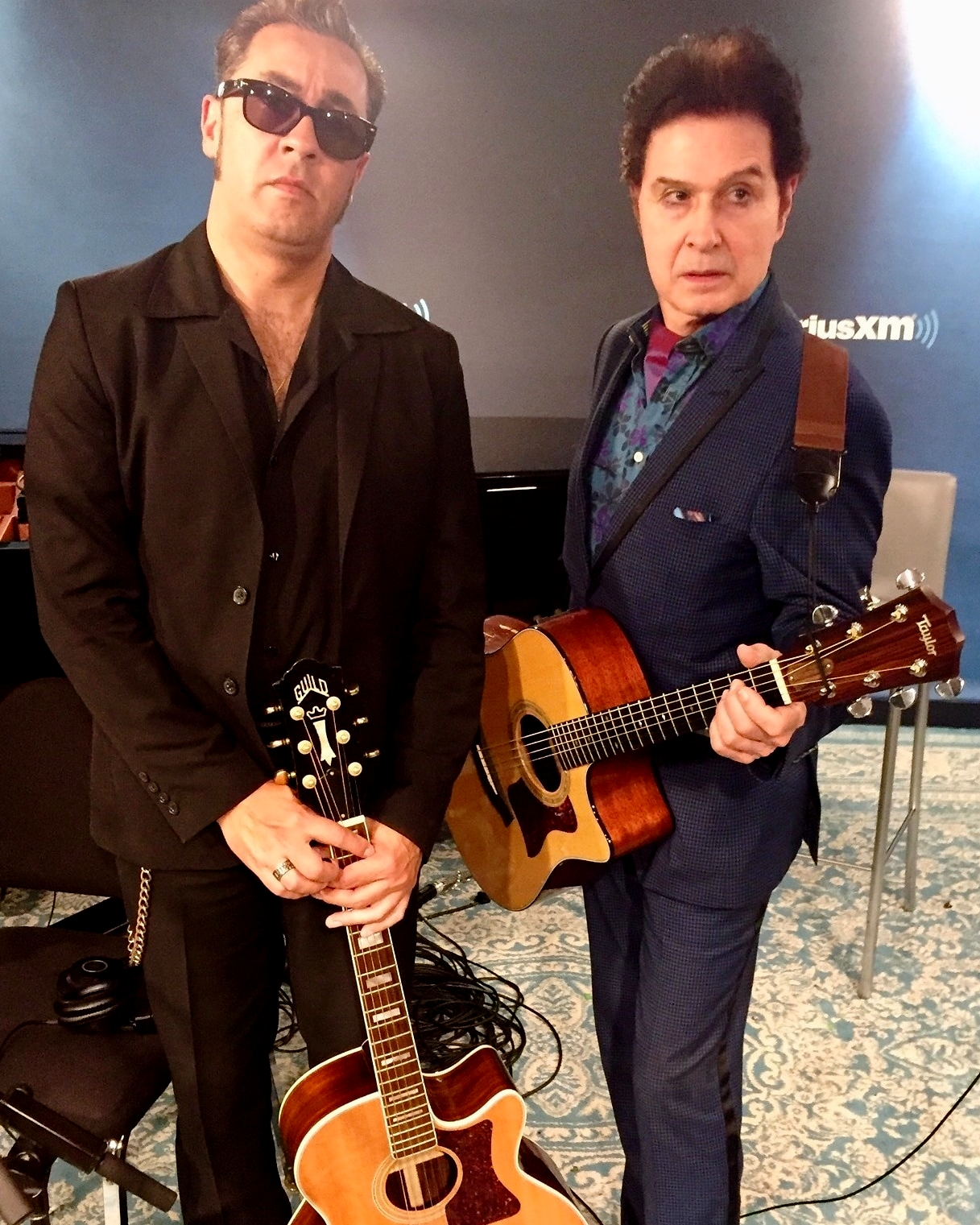 Would you mind talking about your filmmaking? What are some of the most influential directors and films that influenced your own vision, and on that note, does that vision transcribe into your music making?
There are many: Buñuel, Murnau, L'Herbier, Nick Ray, Visconti, Pasolini, and now a new one from New York. Her name is Winsome Brown, and she is responsible for The Violinist, a opium-soaked 16mm b/w film that shares an Expressionist aesthetic with my own trilogy of intrigue films now in post. The Violinist reaffirms New York as a relentless crucible of darkly poetic filmic experimentation.
I am utterly enthralled by The Violinist: its mise-en-scéne, its hand-held camera, its narrative, it's music, its actors, and its pale humor and velvety narcotic mood. For all of these reasons, I will also cite F.J. Ossang in Paris and his equally enthralling recent feature, 9 Doigts (Nine Fingers).
In terms of my own music, or my writing or filming, it is all the same song. It is the same persona whether in song, dance, print, or film. That is all people are really interested in any way – the secret eye of the artist.
"We drove around Memphis in an old black Thunderbird listening to cassettes of Karl-Heinz Stockhausen backed with the sanctified tonalities of Mississippi Fred McDowell"
You started the nonprofit Televista "art-action" video group in Memphis to create art and to document local musicians and artists with fellow Arkansas poet/performance artist/videographer Randall Lyon. What was the "alternative" scene in Memphis back in the day?
In those days we drove around Memphis in an old black Thunderbird listening to cassettes of Karl-Heinz Stockhausen backed with the sanctified tonalities of Mississippi Fred McDowell. We devoured worn Zap Comix by R. Crumb while jumping over to a Carol Cloar opening for his paintings at Brooks Museum of Art… or watching the brilliant, doomed painter Dewitt Jordan stroke canvases of his partner, a stripper at Tiffany's titty bar. Riding motorbikes with Fred Queen, an Agent Orange carrier and renegade too outside even for the Outlaws MC. The Earnestine & Hazels upstairs bordello visits Main & Calhoun across from Central R/R Station. Late night sessions at Sam Phillips Recording Service. The black magic counter at Schwab's Dry Goods store on Beale Street where you could buy a Mojo Hand or High John John the Conqueror roots.
At the center of the Memphis underground vortex was the LSD theoretician and actor, Randall Lyon. He was the one person closest to poetic literary genius as anyone I have ever known. He resembled a pear-shaped overgrown baby, and he was the ringmaster. Allen Ginsberg also recognized these phenomenal fires in Randall.
All this appears in my book ad infinitum, Ghosts Behind The Sun.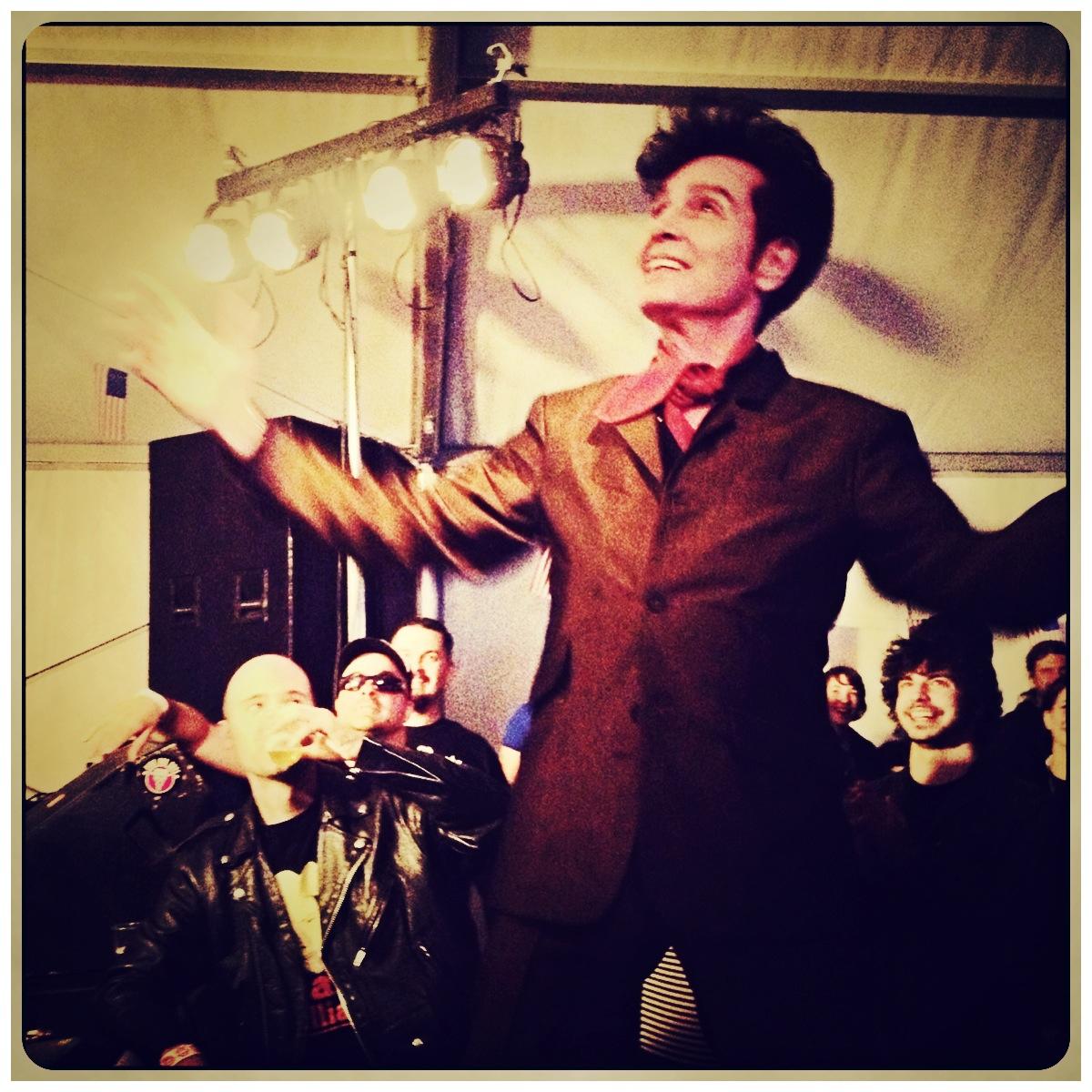 Can you elaborate on the formation of Tav Falco's Panther Burns? You once mentioned that rock'n'roll helped you to pursue your vision? In what way?
Rock and roll was the vehicle at hand when I decamped to Memphis from the backwoods of Arkansas. I used it like a voodoo priest conjures up tribal spirits with silly songs and facetious lyrics. That was in the beginning. When I got to Paris other doors rattled open, and I walked through them. The primitive was a magnet for sophistication. Superstition made way for provisional logic, which opened onto deconstructivist antics. A flatted 7th became more attractive than a power chord. The covert became more intriguing than the overt. A credo of doubt set in. As W.B. Yeats wrote, "the best lack all conviction, while the worst are full of passionate intensity".
As for the formation of the Panther Burns, it was not until after I had picked up a second-hand Sears electric guitar, and had destroyed the instrument while singing 'Bourgeoise Blues' on stage at the grand Orpheum Theater at Main and Beale Streets, did Alex and I become acquainted, and soon after, collaborators. Alex urged me to form a band, and my one and only band resulted, the Panther Burns – named after a plantation in Mississippi. The same plantation that Arkansas poet Frank Stanford alludes to in his epics. Legend had it that a cunning panther stalked and terrorized the local population until it was corralled into a cane break and set aflame. According to witnesses, the screams coming from the panther were an unholy amalgam of animal lust and divine transubstantiation, which continue to curse the plantation.
At the time I was playing a rudimentary form of country blues in the vein of R. L. Burnside, for whom I had recorded videos. I turned Alex on to my interest in country blues – a genre in which he previously had little interest. He was fascinated with my cryptic, oblique, and roughly-hewn guitar playing. Alex showed me how to play some rock 'n' roll stuff – something I had never even considered, as it seemed to be real music from songbooks and playing within the complexity of a group. Before long the Unapproachable Panther Burns took on a life of its own larger than any one of us. Larger than Fate itself.
What can you tell us about your collaboration with Lux Interior of The Cramps. You two promoted traditional artists with little media attention. Among these artists were blueswoman Jessie Mae Hemphill and rockabilly pioneer Charlie Feathers. In what way did they inspire you?
Well, Lux was a vintage record collector, and his mind was driven by exotic hillbilly artists, especially those with a strangely flamboyant style. None of us were excited about media attention, other than as a means to reach and develop our audience. Yet, it became apparent that those who were fortuitously overlooked by the press and media, were often the very ones who fired our imaginations the most. Jesse Mae, the self-styled She-Wolf, and the hiccuping, operatic, feral hillbilly cat, Charlie Feathers, were among the most mesmerizing and magnetic. Plus they lived just down the road, and their doors were always open. It is their deep swamp, turpentine-scorched trance groove on the one hand and the tribal, soul-singed, wildfire yelps & hollers on the other that whipped us all into a frenzy. Like the explosive brandishing of a bible in one hand and corn whiskey in the other.
In the case of Panther Burns, we came from the traditional to the avant garde, to the experimental. Now the new mini-album goes beyond Panther Burns. It is a Tav Falco record set on a course for uncharted seas.
I wonder what Tav Falco's Panther Burns gigs looked like back in the 70s? Any favourite recollections?
Hell, we looked pretty suave. By the 80s we had big hair. The Burnettes, our teenie bopper background singers & dancers are exquisite. Delightful tartes. Our New Year's Eve shows in Memphis were sparkling affairs. Many babies conceived afterward out of the audience on those nights. Inevitable paternity suits followed.
"He travels fastest, who travels alone"
What is the most trouble you've ever gotten into?
Which time? For a public disturbance in New Orleans they put shackles on me around my ankles and marched me from the jail into the courtroom chained Indian file in a line of black brethren. In Arkansas I was headed for the prison farm, but Gov. Rockefeller cut me loose. Nowadays I just ride old motorbikes to blow off steam.
Then there is trouble with women. That's the worst trouble of all. I've been stalked from Tennessee to New York, whipped, stomped, and clawed, drugged, and threatened with bloody murder. Now I move by night. "He travels fastest, who travels alone".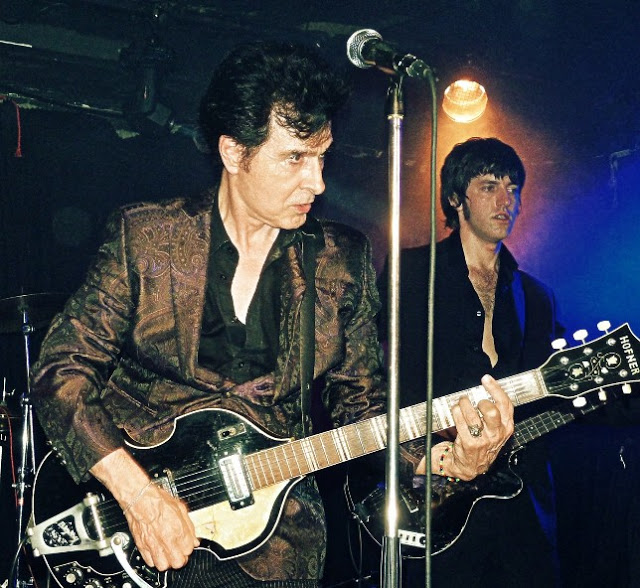 How do you recall appearing as an actor in the films like Great Balls of Fire! …
My film appearances consist of small roles. My fleeting screen presence is unfortunate. Hollywood biopic on the Memphis singer & pianist, Jerry Lee Lewis, is no exception. Mostly I concentrate on my own films. My short films are in the permanent collection of the La Cinémathèque française in Paris. These are 8mm and 16mm films paralleling my early photo efforts, but are often more like art-action tableaux and narratives. I make actors out of anyone who is willing. I replaced their persona with a mask. Then they become actors.
"Masked, I advance." – Rene Descartes
Now we are editing Parts II & III of my first feature film, The Urania Trilogy.
What is the concept behind Urania Descending?
Urania Descending is Part I of a troika of intrigue films entitled, The Urania Trilogy. The avatar of the heavenly muse Urania comes to earth in the unlikely form of an alienated and disaffected American female. Gina Lee has become disenchanted with hometown strip malls, sleaze bars, and rides along the river-side in her BMW. Impulsively she buys a discount airline ticket in a shopping mall travel agency. Destination: Vienna, the merry/sinister imperial city on the Danube. Gina Lee quickly slips into discreet, yet decadent dalliances at Cafe Central and at the notorious Hotel Orient, where she becomes embroiled in an intrigue to uncover buried Nazi plunder. Her tragic liaison with rakish Karl Heinz Von Riegl leads to her submersion beneath the dark waters of Lake Atter, yet her fate remains unresolved.
The incarnation of subversion, the insolence of deception, the exultation of vengeance!
This is a 16mm black & white filmic poem infused with metaphor and mood, where the past overtakes the present, and the present overtakes the past.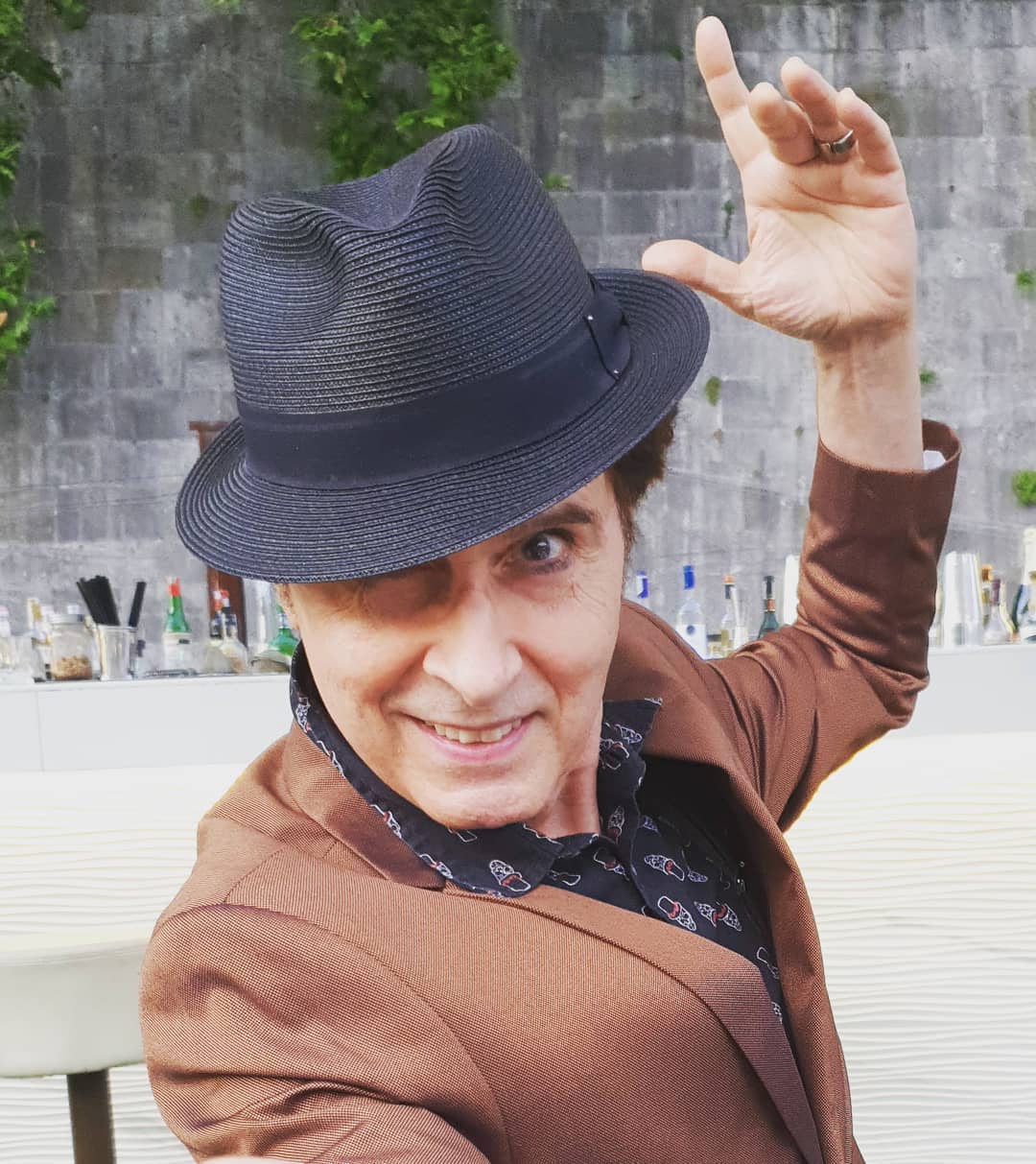 I'm sadly not very familiar with your writings, but I really need to get a copy of 'Mondo Memphis'. You have quite a selection of released books.
Oh, there are only two books. Ghosts Behind The Sun: Splendor, Enigma, and Death, Mondo Memphis Vol. I
This book is what I would call a long winter's read. The book is a psychogeography of the city of Memphis and the surrounding environs of the gothic South. It is a kind of intertext of the urban legends, rural fables and literary quagmires that have made the Bluff City simultaneously a metropolis of dreams and a necropolis of terrors.
An Iconographs Of Chance: 99 Photographs of the Evanescent South
There are 3 books of photographs that I intend to publish. This is the first one that covers my early work in black and white and represents a Situationist dérive along moon-drenched gravel roads, highways, back alleys, and esoteric celebrations. A second book of my pictures that followed these early ones will also come out, but in color. Then I am planning a book of new large-format negative color photographs dealing with personal styles characteristic of certain cities. All images in this series will be taken on analogue film.
What I found the most fascinating listening to your music is the sincerity and pure rawness! 'Behind the Magnolia Curtain' is among the rawest records out there.
Just an exercise on the rawhide existence we were living at the time. So one must express that existence with feeling, or no one really cares to hear about it. Unbridled abandon is so easy. I don't understand why more people don't try it.
"If someone doesn't feel it, then he cannot be made to understand it." – Franz Kafka
"Much of the I don't know what I'm doing, and I don't want to know"
What is your creative process like?
Well, I try to creep up on a notion as if I'm not paying attention. Then when the thought is most unsuspecting, I pounce on it and proceed to flog the life out of it. Much of the I don't know what I'm doing, and I don't want to know.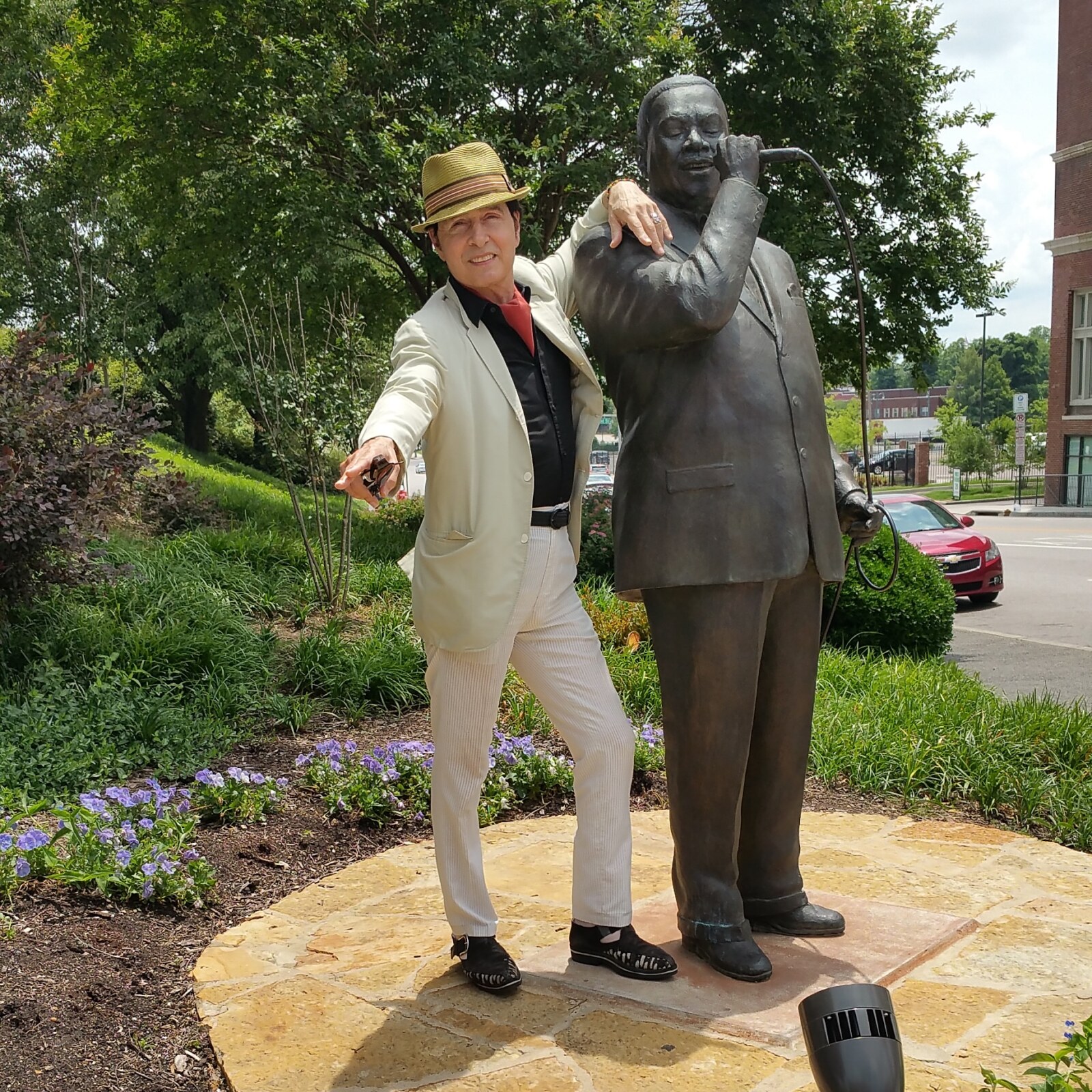 Let's end this interview with some of your favourite albums. Have you found something new lately you would like to recommend to our readers?
'Barage' – Paul Bley
L.S.D. – Lee S. Davis – 'His Electric Harpsicord And His Mushrooms'
'Queen Of The Meadow' – Elysian Fields
'2 Steps from The Blues' – Bobby Blue Bland
'1954/1955' – Carlos Di Sarli
'Summer Samba' – Walter Wanderley
Klemen Breznikar
---
Headline photo: Giuseppe Sangirardi, 2019
Tav Falco Official Website / Facebook / Instagram / Twitter
Org Music Official Website / Facebook / Instagram / Twitter / Bandcamp / YouTube