Strange Rain | Interview | New Album, 'Psychedelicatessen'
Lee Sperling and Roy Phillips met in a record shop where Lee was working at the time. It was an instant connection through music.
---
Both had been born drummers and like any true music maker knows they really had no choice in the matter… it's in the soul and it's that simple! Roy had also played guitar for a few years and had written songs basically as sort of hobby or side-line to being a professional drummer. Lee had been a drummer and lead vocalist from the off and always had a gift for melody and lyrics. It wasn't really until the two met and sat down for that first writing session that everything they had worked for and dreamt of for years suddenly hit them both. Their original songs catalogue written together is now around the 200 mark.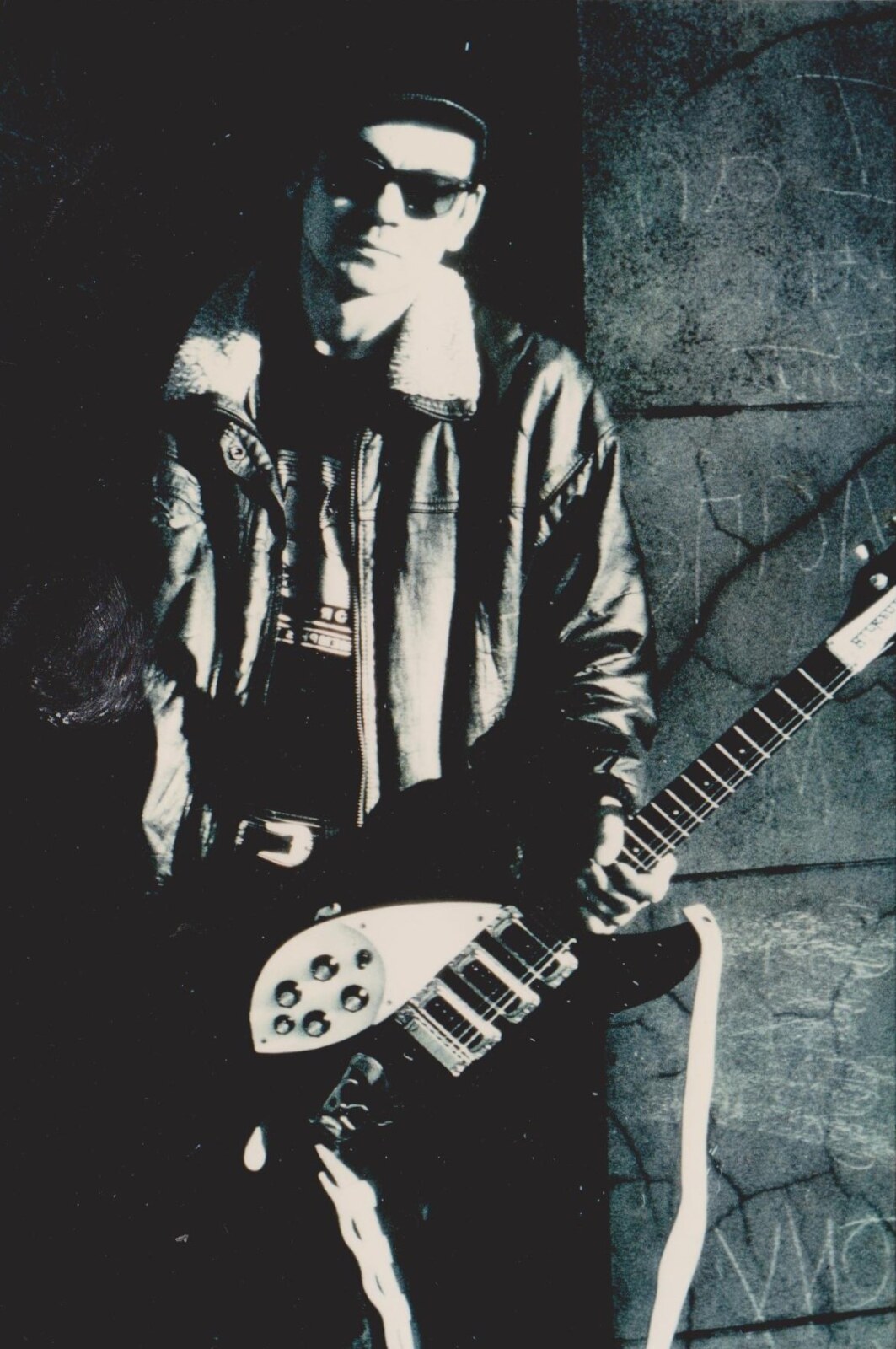 "My guitar playing was born out of being a drummer"
How did you first get involved with music and what are some of the early memories of listening to records?
Roy Phillips: I remember my father having over to the house musicians of all types. In those days people tended to practice in their own living rooms. It was the early 1960's. As a very small boy 4/5 years of age something sparked inside my body and mind. Obviously I was way too young to know what it was exactly. I would say Elvis Presley, Hank Williams, Gene Vincent, Chuck Berry, Little Richard were my earliest memories of music. It was the excitement on the slabs of wax that really expanded onto the airwaves, probably never matched to this day for sheer power and youthful vibrancy.
When did you pick up a guitar and what are some of the songs you wanted to learn as fast as possible?
Picked up a guitar around 12 years of age and because I'd been drumming since around 5, I'd always watched the guitarists in any set I was playing in for some reason… so when I got a guitar I could play chords not knowing what they were, but just by their sound. I wanted to play every Beatle song probably like everyone on the planet still does! I think it was one of those rare cases when a natural drummer goes to the guitar. There's a definite difference in the way we play or approach the instrument. It's to do with the whole rhythm thing and I think guitar solos as such are a mixture of obviously our own influences but also that kind of abandonment.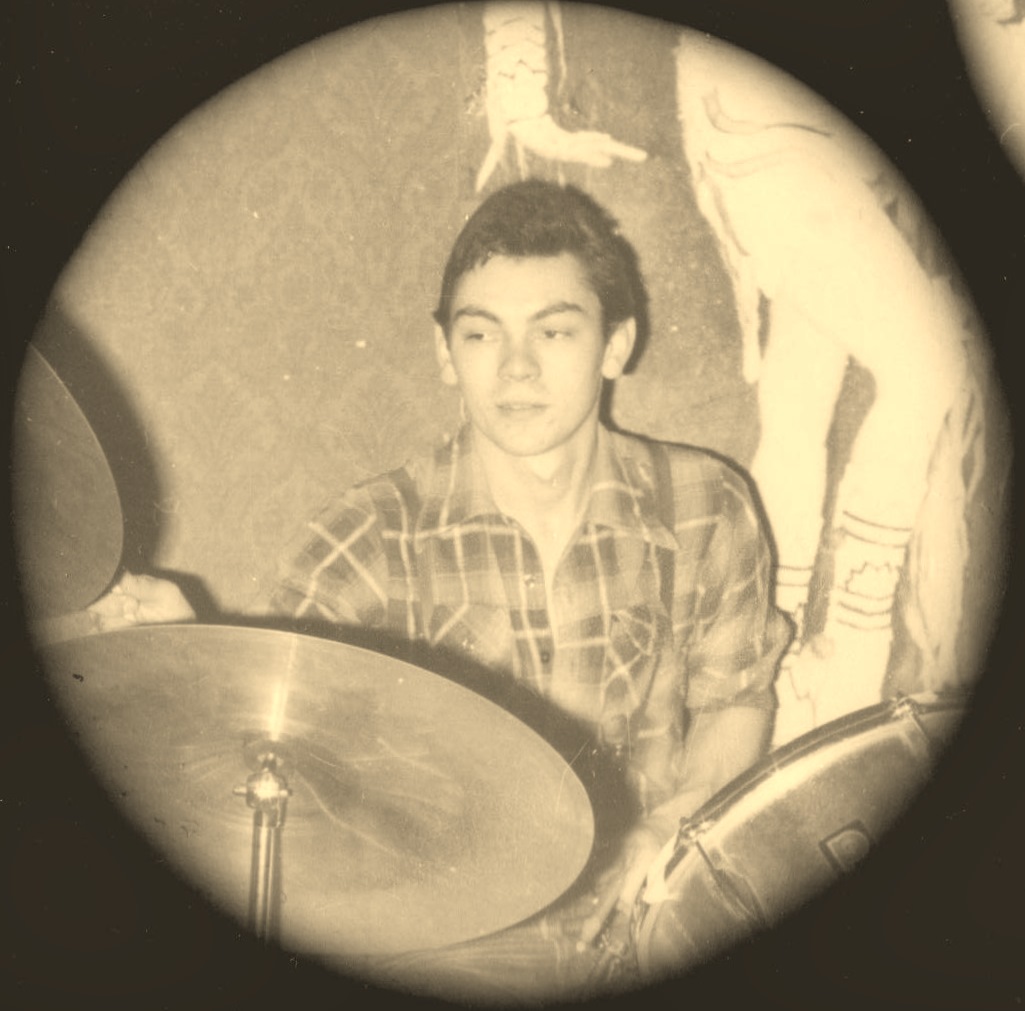 You have a very interesting project going on for a while now. Before we get to it I would like to ask you if you can share a few words about your involvement with Elvis Costello?
I met Declan (Elvis Costello) around 75/76. He used to do a little set on a Sunday at a pub near me. I was in the Sunday band on drums. A sort of good time rockin' band that played Sunday's at The White Bear, Hounslow. I think Rick Wakeman had something to do with pub or owned it or something like that! Declan did mostly his own songs and I really liked the tunes which were probably early versions of some of his classics now! I didn't see him for a short while then I got a message from my mum when I came in from work saying a fella needs a drummer to do some demos at Pathway studios in Islington. I was around 18 at the time and anyway ended up doing some early recordings at Pathway before The Attractions were formed as his backing group. We had a lot in common really as his father was the singing bongo player in the Joe Loss Orchestra and my father did drum for them occasionally at Hammersmith Palais in the 60's. They were very popular. One of my best friends, Tony Burgoyne whom I'm still in touch with, was always around with his biker pals coming to gigs et cetera. His sister Mary married Costello in the 70's, Tony and I had a band for while too.
"I did a lot of playing with Elvis Costello"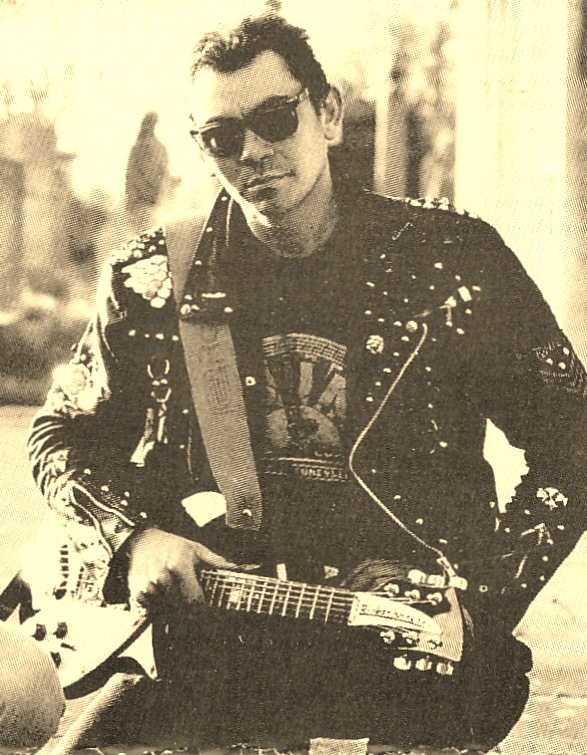 For how long did that last and what followed next?
I did a lot of playing not only with Elvis Costello, but many artists mostly on drums in the late 70's into the 80's. I met The Clash at a pub in Westbourne park and jammed with them around 77′ and Larry Wallis, The Damned, Ian Dury and the Blockheads, Wreckless Eric in fact all the live Stiffs tour artists as most got signed to the new label Stiff Records at the time. It was very exciting as it was like a return to the 3 minute song garage bands of the 50's and 60's.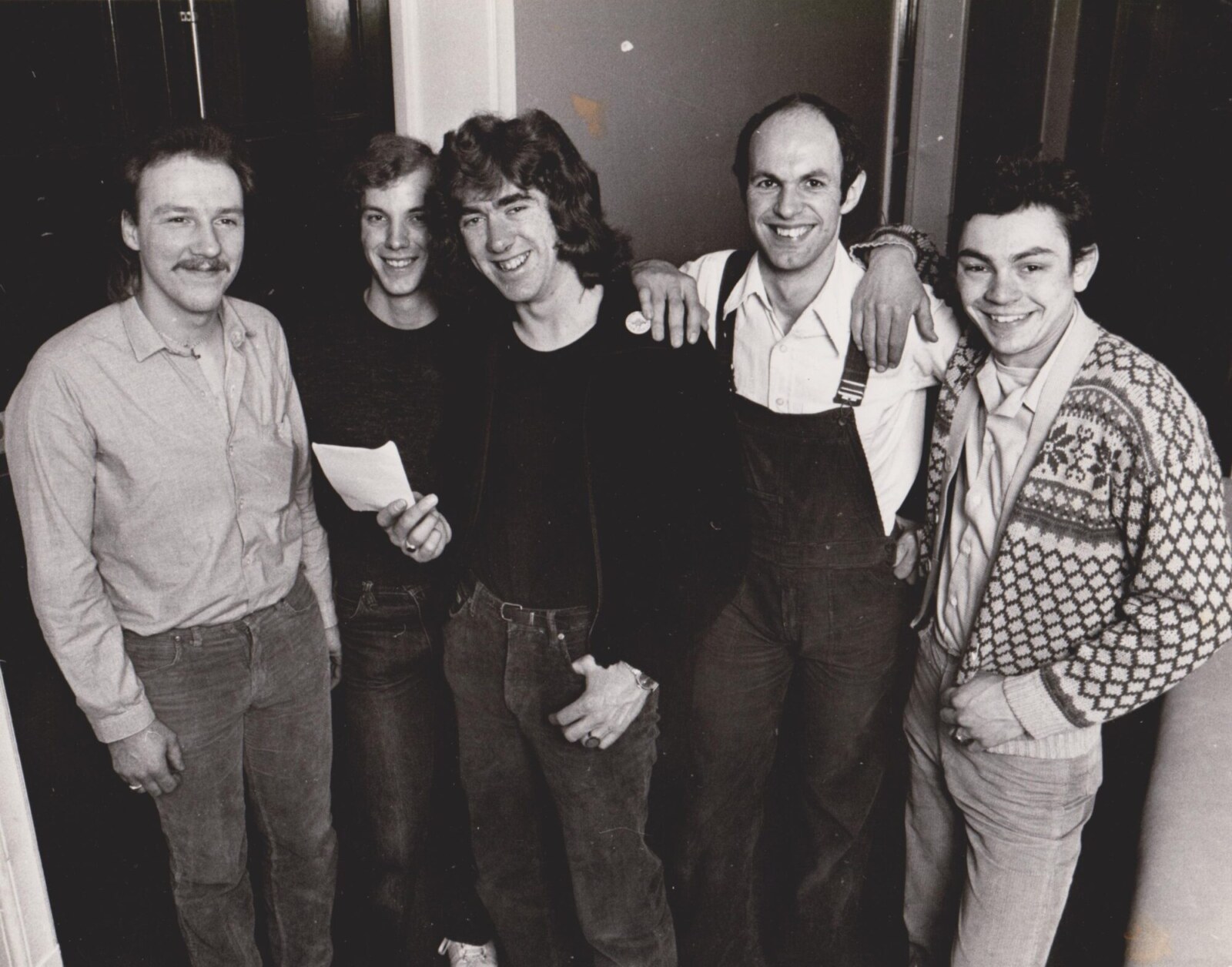 I think Buddy Holly was the first garage punk band I'd ever heard! Music got a bit stale in the mid 70's. For rock players it was like 20 minute solo's all round although I do still love ELP, Jethro Tull, Yes, Genesis, King Crimson et cetera. I did sessions for Bryan Ferry, Sparks and the BBC working on soundtracks and TV show music including The Best Of British, a 13 part series et cetera.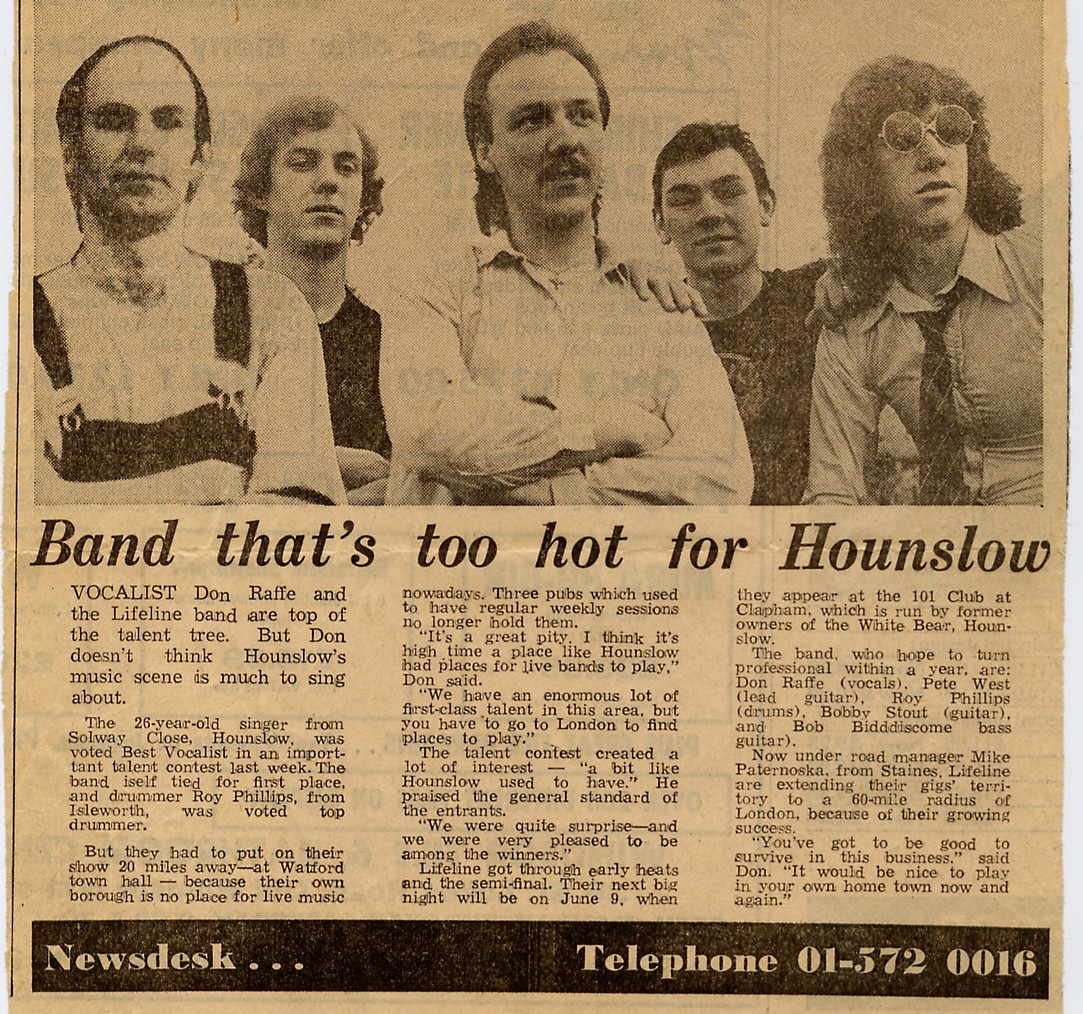 What can you say about Strange Rain?
Strange Rain is basically myself and Lee Sperling whom I met in a record shop. Lee, also a drummer, had worked with some great artists too and we knew instantly that we would do some kind of music together. Turns out that Lee has probably one of the greatest voices in the rock 'n' roll world and an incredible ear for melody and lyrical content, put that with my guitar playing and approach to songwriting and it's a win-win situation really. Our very first session at my house with me on acoustic and our two voices produced around 8 songs in that one sitting. We have been together around 15 years and have written around 300 songs together so far in just about every style of rock 'n' roll, but like all good bands it's still our sound. Both huge music fans with over 20,000 vinyl albums between us we love just about everything, so it's a lot of ammunition for us to fire… Now with the superb Graham "Bill" Hill on bass, it's really exciting knowing we were right to carry on writing / playing great sounds.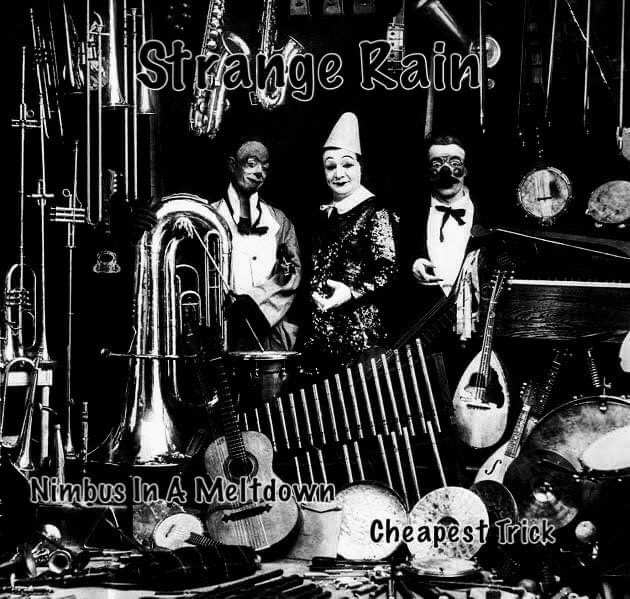 Can we expect an album release in the near future?
We have an album being pressed as we speak which we have decided to finance ourselves and as you know it's a very time and money consuming thing but the Strange Rain debut will be something. I can promise that our idea from the beginning was to have a band with songs that are like all your favourite bands and songs in just one band. The album is called 'Psychedelicatessen'. It's a Smörgåsbord of musical styles I guess.
Would you mind talking about your guitar playing?
My guitar playing was born out of being a drummer, as I said. I did listen to a lot of records as a youngster and tried to copy the chords and riffs of bands I love. For instance Family, Spirit, The Beatles, The Pretty Things, David Bowie, Led Zep, Deep Purple and so on right to the punk days bands like XTC, The Jam, The Clash, Punishment of Luxury, Magazine. My style is quite unique in the sense that I don't really think that much about it until we actually start playing. I think that when you play a guitar on your own and sing, the instrument should suggest that it's a whole band playing. You try to put over what the song really sounds like at full blown production level and at the same time as raw as can be, if that makes sense! Ha…
You are probably excited about playing a few gigs soon.
Strange Rain is very excited about getting out there. I always love the live part of being in a band and Lee is exactly the same. It's all about the beauty of music played live at the end of the day and the Rain has no short supply of that.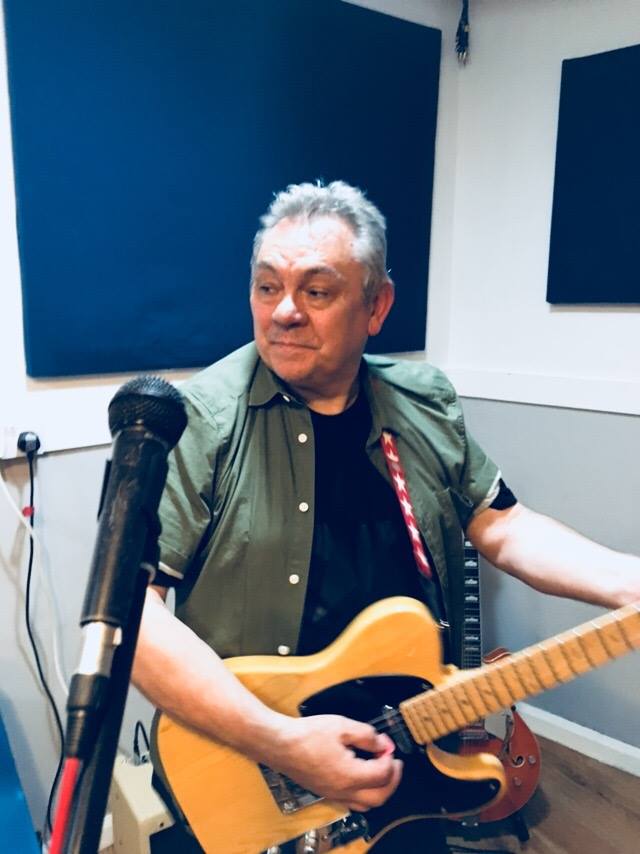 What else would you like to add?
We want people to enjoy our noises and there is something for everyone in Strange Rain.
Klemen Breznikar
---
Headline photo: Roy Phillips in 1979
Strange Rain Official Website / Facebook / Spotify / YouTube