Marillion | Interview | The End Of The Tunnel Tour November 2021 | New Album, 'An Hour Before It's Dark'
The legendary progressive rock band Marillion will bring The Light At The End Of The Tunnel tour to the stages of Britain with a 10-date tour in November.
---
This relationship with their family of fans has continued to grow and their hugely popular biennial conventions provide a marvelous opportunity for the band and fans to meet. With a catalogue of 18 albums, not only has Marillion's music continued to progress and change with the times, but the band have led the way, adapting to the changing world around them while the loyalty of their fans remains undiminished.
Steve Hogarth says: "No, it isn't a train coming the other way, it is in fact, The Light at the End of the Tunnel. We spent our time in the tunnel writing our twentieth studio album. We will tour in the UK in November and debut one or two new tracks, along with what we feel is the best of our (let's face it) huge catalogue. Our fans are legendary creatures of faith and enthusiasm – some say obsession – so we can't wait for that feeling of reunification as we return from the wilderness, to the stage. The light is gonna feel good."
We discussed the new album and upcoming tour with Pete Trewavas.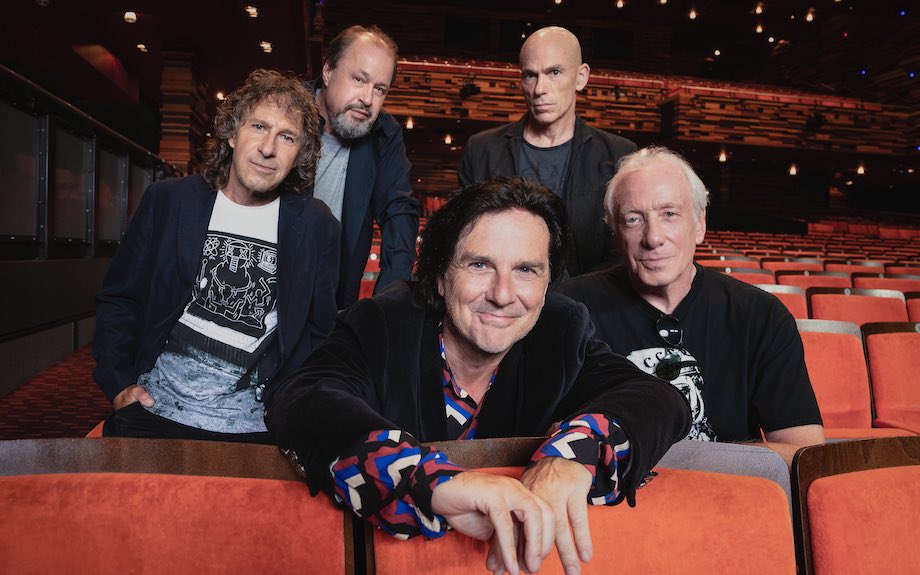 "We are a band that thrives on the live stage"
How did you spend your quarantine time? Were you musically creative during the period?
Pete Trewavas: So this was the start of 2020 and as a band Marillion started quarantining about a week before the government announced it officially. At the time we had just got back to work on 'An Hour Before It's Dark' after our Christmas Break so we had about 3-4 weeks in the studio with Mike Hunter our producer, before he took his scaled down system home and we were then working remotely. At that point we had all the main ideas we wanted to work with on a secure cloud based server so we could work on them, send them round, edit bits and pieces and generally keep talking to each other about the shape of things to come. At the same time I was recording and editing all my tracks for the Transatlantic album 'The Absolute Universe'. Luckily we had written and demoed the album in the early autumn of 2019 before I went back on tour with Marillion. What we then had to do was record everything from scratch remotely. So as you can probably gather I was pretty much as busy as usual. It was nice to spend so much time at home, something we rarely get to do.
We are all excited about your upcoming album 'An Hour Before It's Dark', but before we discuss it, I would love it if you can share a few words about Their Light At The End of The Tunnel Tour in November. Are you excited to get back on stage? The live interaction is priceless and your band is known for having a very special relationship with your fans. Do you discover new aspects of your songs developing in front of an audience?
I can't tell you what it will mean to us to be back amongst our fans. They truly are our amazing people and we have been on a long journey with them, I think it will mean the world to all of us. We are a band that thrives on the live stage and arguably plays the best versions of our songs live. As you alluded to, certain songs take on new identities and different aspects of a song's meaning can be unveiled in every different live setting, so yes, it is hugely rewarding and satisfying to be back at it and the energy and love that flows back and forth between stage and fans is something very very special.
You have a rather large body of work to draw from for live settings, are you surprised when fans ask to hear older numbers?
I think when a band has such an array of work it is always the case that people have different albums and different reference points for their relationship with the music. So nothing really surprises me. We, probably like most bands, would always prefer the focus to be on the more current albums, but having said we have fan favourites from all over the catalogue.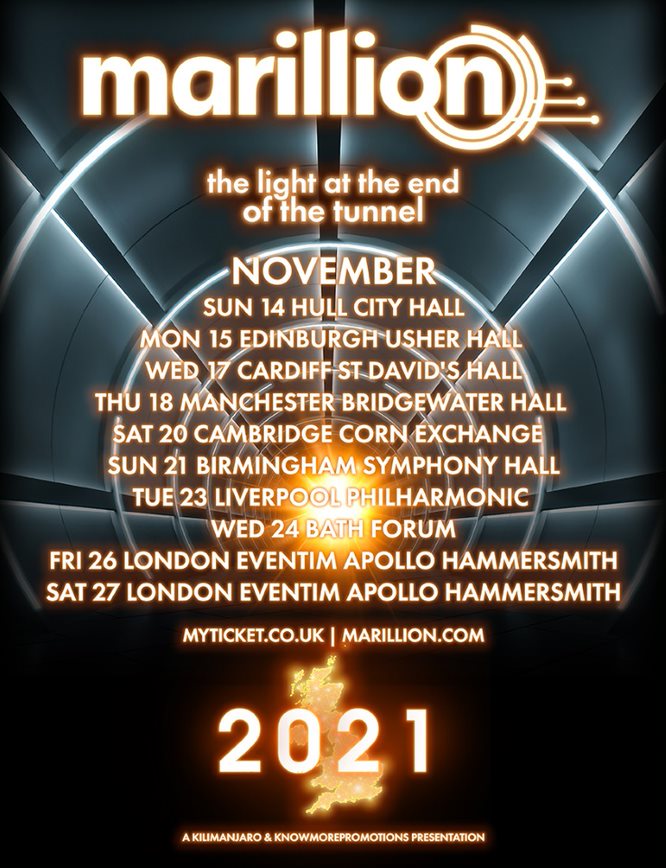 Are you planning to play any songs from your upcoming album?
I can let you know we are going to be revealing one of the new songs on the tour which I think is going to go down a storm with everyone.
"I think what we are really looking for is to be able to move around between genres"
Your music has a timeless quality to it, is that quality important to you?
Yeah, I think having a timeless quality can be a good thing. I think what we are really looking for is to be able to move around between genres, musical idea's and be able to switch between longer songs and shorter more commercial pieces while keeping our identity and integrity.
How is the album coming along? Is there a certain concept behind it?
Well, I'm sure we will be talking at length about the album over the next few months but without giving too much away, it does have a feel to it and a few threads of consciousness running through the songs and yes it is going very well. We are at the stage where the album is days away from being mixed, and art work and all the other parts of the puzzle that go to make up one of our releases these days, are being thought up, discussed and designed ready for manufacture.
Can you reveal any secrets from it?
I'd love to be able to kiss and tell but it is just a bit too early for that. The album does have a good vibe to it and there is an upbeat feel in a lot of the music.
Did you approached it the same way as 'Fuck Everyone And Run (F E A R)'? What can you say about the creative process behind it?
The creative process started years ago now when I look back. We have been spending a few weeks here and there every year since the release of 'FEAR', which was back in 2016. So whenever we were rehearsing or prepping music for something like 'With Friends from the Orchestra' album, we would spend 20, 30, maybe up to 40 minutes of the day jamming, which is how we come up with ideas. Everything we do in the studio gets recorded, even the arguments, haha!
That then gets sifted through and anything that resembles a musical idea is roughly cut to the length of the idea, mixed and bounced down to a stereo version which is labeled and put up on our server for us all to access. So we have long lists of titles like "Picking Gtr nice vocals", "Nice echo pno" et cetera.
We then have the very long process of choosing and discarding idea's while also recording more jams. We then get to the stage of putting ideas together and then writing more music to make the whole thing a bit more cohesive. On this album we got to a stage early last year where we had about 20-30 songs or very good starting points for songs along with many other sections we wanted to try out in various places. When we were happy with our favourite 20 songs, we set about seriously arranging these and then concentrating on the 10 we thought fitted together well and from there we ended up with the group that made the album.
"It's about instinct and listening to music"
The bass-lines you lay down are very complex. Give us some insights on developing your bass technique.
Ha, I wish I could. My technique for writing is very much like the way I started playing. It's about instinct and listening to music. I grew up in a house full of music, from jazz through to pop. We had a piano which my dad used to play. So as well as hearing big band jazz on a regular basis my Dad also listened to piano trio's like Oscar Peterson and many others including The Dudley Moore Trio. At the time The Beatles, The Who, The Stones, Kinks, Small Faces, along with Motown and more all got played on the radio, and from an early stage I listened and took it in. It is this wealth of knowledge and growing up through a golden age of modern music that I draw upon when I apply myself to working on music, be it songs or more complex passages. Having said all of this, it is a fairly organic process for me. When I hear an idea being formed, I pretty much know what I'm going to do with it from a bass line point of view and my bass lines don't often vary that much from the original idea.
Let's end this interview with some of your favourite albums.
OK. So my favourite albums are pretty tough​,​ but here goes; 'Rubber Soul' and 'Revolver' by The Beatles. 'In The Land Of Grey And Pink' by Caravan. 'Close To The Edge' by Yes. 'Selling England By The Pound' by Genesis. 'Park Life' by Blur. 'Pretzel Logic', 'Katy Lied', 'Gaucho' by Steely Dan. 'Discipline' by King Crimson. 'A Night At The Opera' by Queen. 'OK Computer' by Radiohead.
I listened to and still listen to many many more artists of many different genres of music as well of course.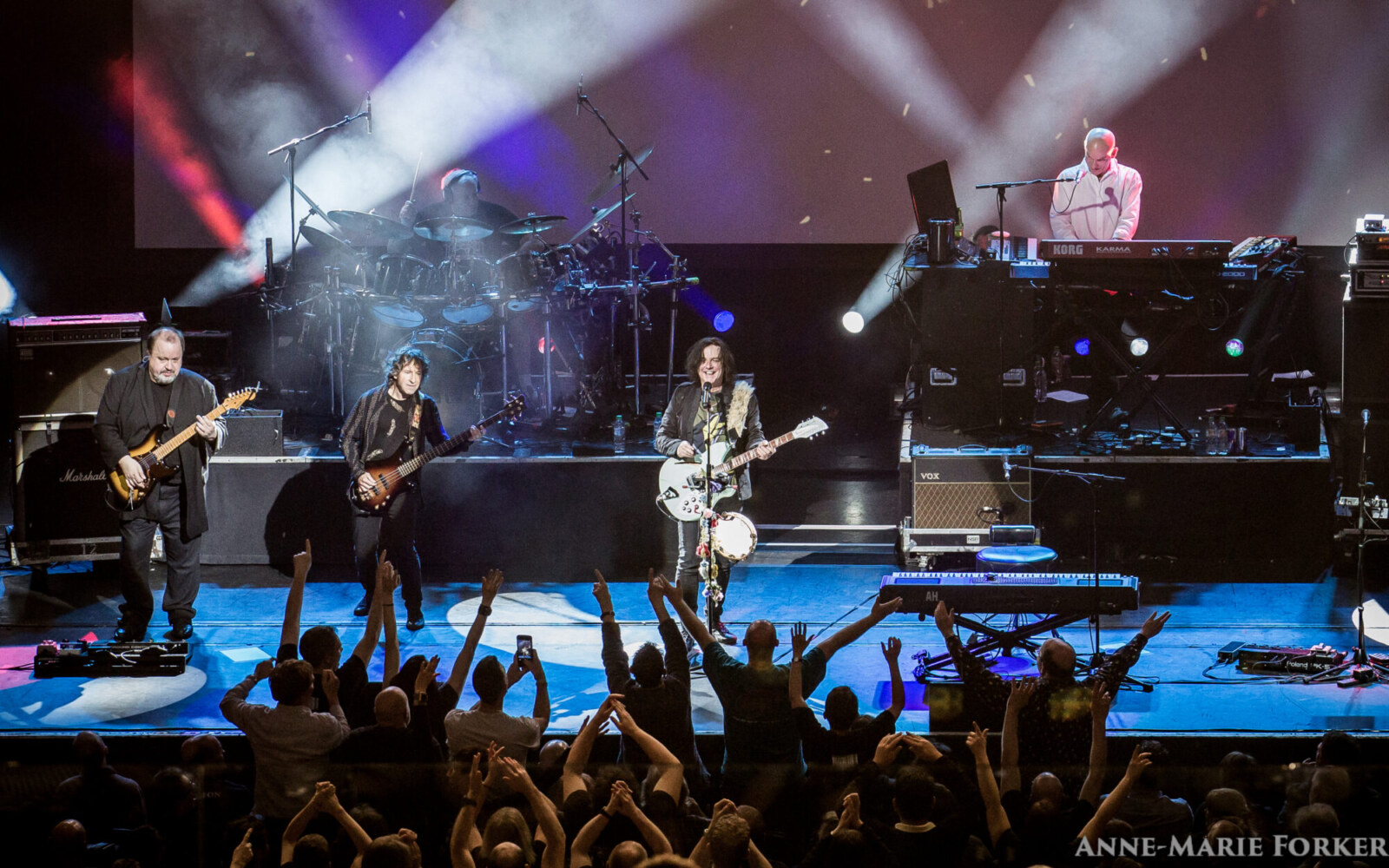 Thank you. Last word is yours.
Thank you and everyone reading this for your time. If you are not already that familiar with us I hope you can get to listen to some of our music and enjoy it. And for any fans out there, thanks for the support, come along to the tour if you can and I hope you enjoy the new album.
Klemen Breznikar
---
Headline photo: Marillion photo by Anne-Marie Forker
Marillion Official Website / Facebook / Instagram / Twitter / Bandcamp / YouTube