KITA | Interview | "Death is very psychedelic in its nature"
'Ocean of Acid' is the debut EP of Finnish collective producing psychedelic, doomy, progressive, sludgy metal music.
---
"Kita" is a word of Finnish language, meaning a huge, ugly, frightening mouth. Like a vortex of light at the ending of life, the music of KITA allows you to dive in, to take a trip through the darkest corners of your soul. KITA embraces the psychedelic nature of death and dying. Band draws its inspiration from the urge to dive into the unknown, to rise above the everyday state of mind and see things from a different angle. KITA was formed in 2020 during the pandemic spring, but the members share a long history playing together in different bands and projects. KITA's first record, 'Ocean Of Acid' was recorded in late 2020 via No Profit Recordings.
"It is a journey of a truth-seeking diver"
How long have you been active and how did you get together?
Jonne: KITA was born in its current name and line-up in spring 2020, as our members were out of gigs and wondering what to do. Line-up formed very naturally, as we have been friends for a long time and played together in other bands before. The songs on this EP were written over a couple of years, during time of searching for members to form a band that could play this style of music.
It was one evening of a pandemic spring when me, Topi, Kati and Niina were drinking whiskey together, listening to demos, and asked Aatu to join us to play drums and form a band. That was the real beginning when things really started to click. We started jamming out these ideas together and decided to straighten up the original song structures a little bit, use fuzzier sounds, and add a lot of psychedelic vocals and synth layers. We had found our current sound.
Tell us about 'Ocean of Acid', an extremely heavy release that will got a vinyl version via No Profit Recordings.
'Ocean of Acid' is our debut EP. Five songs of bone crushing psychedelic metal, which, if you listen with intention, form a loosely thematic entity. On this EP we tried to achieve a sound of abyssal pressure, and lyrics refer to that thematic as well. It is a journey of a truth-seeking diver, experiencing death in the depths of an ocean. Whether it is a metaphorical death in a metaphorical ocean, it is up to the listener.
EP was recorded in Mikkeli, Finland, during October 2020. The basic tracks, drums, guitar, and bass were recorded live in two days. We tried to achieve that exciting, magical sound of a band playing together and reacting to each other, with varying the tempo and groove for each part, so we decided to not use metronome. It was not easy, but we really like the result. For most of the time there is only one stereo track of guitar, which gives a lot of room for bass and for all these crazy psychedelic soundscapes.
We are extremely happy and excited that our EP gets released on vinyl via awesome guys at No Profit Recordings! It's a dream come true to us, and it gives us belief and drive to work harder on our new songs and future releases. We love the vinyl format, the lively sound of a physical record, decent sized cover art, reading lyrics and notes, all that stuff, you know… you don't get that with digital music. It has so much culture in it! With vinyl record you are more involved with the experience, more concentrated and committed to the music.
There seems to be a concept about death as the main theme for your music?
Yeah, it is very universal subject, and maybe a cliché, but we all are going to face death at some point. But how often we really realize that we really are going to die? And what does it mean in our personal perspective? How does it feel to die? What happens to the consciousness? Death is very psychedelic in its nature, and we don't know very much about it. Science doesn't offer real answers, neither do religions, but each have their own structures to use death as part of their system to control masses. And yet, slow process of dying happens in all of us every second, without us really thinking about it.
I've been fascinated by death since I was a child, I've always been very curious to know what happens when we die. One of our members has experienced a near death experience, which has inspired a lot of what we do. I've also got struck by lightning ten years ago, which was an experience that has given some perspective on life and its fragility. Main concept in our art is to learn appreciate all aspects of life by coming to face to face with our mortality.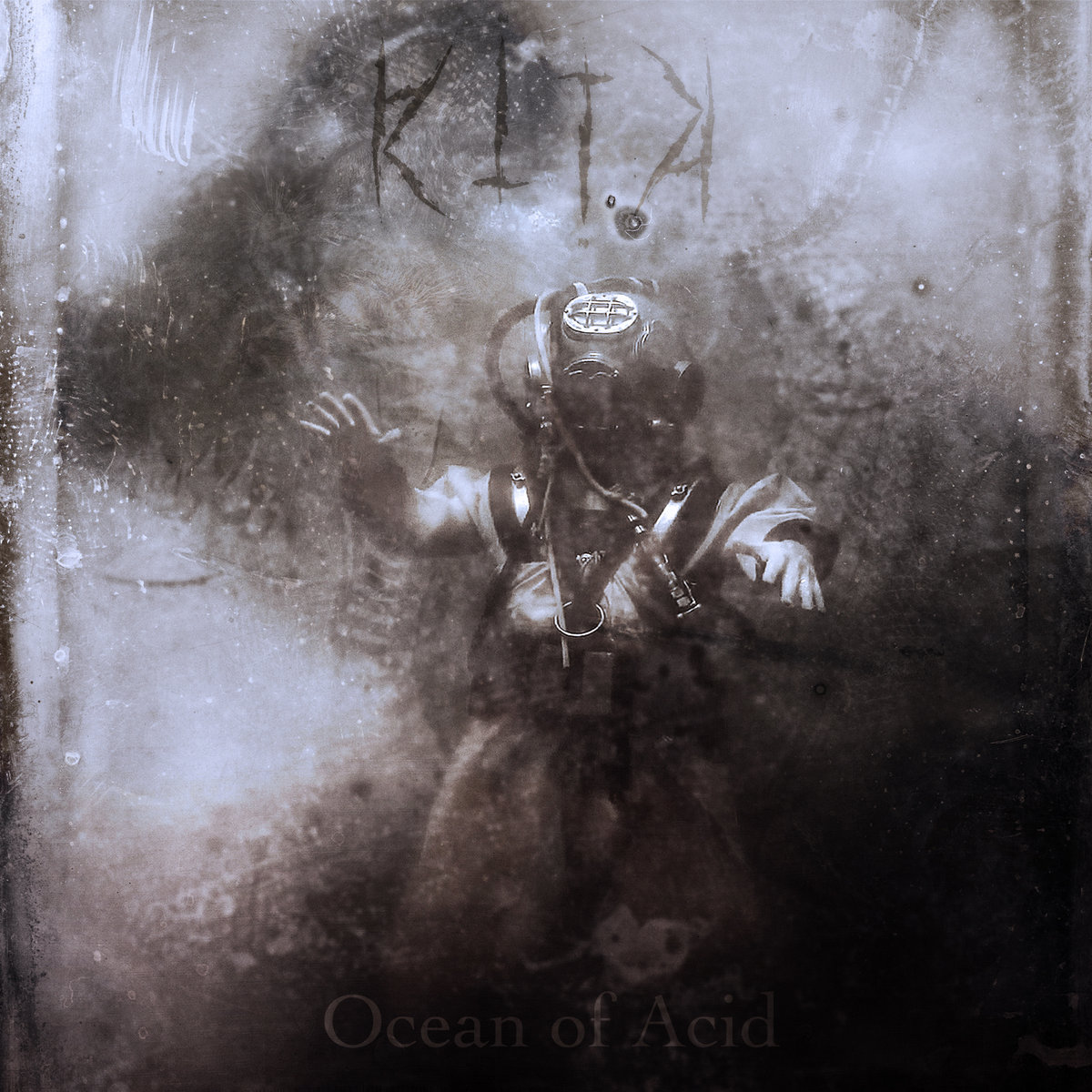 Did pandemic influence you to start working on the 'Ocean of Acid', after all your band was born in the middle of pandemic.
Yes, it did, as I mentioned it arranged us time to rehearse and record these songs on 'Ocean of Acid'. Me and Topi also play together in a hardcore punk band called Vapahtaja, and we had to quit our Asian tour because of the pandemic. We needed something to work on and unwrap our emotions, and this project was just perfect for that. Quarantine also gave me time and inspiration to try these new sounds, write new riffs, lyrics, and ideas. There is a ton of material in the works for our next releases.
A peek into your creative process please?
The process behind these songs is quite long. Song usually starts to form around some riff, lyric, melody, certain sound, rhythm, or musical idea. I don't know where these ideas really come from, but it is very clear and intuitive moment when I come across something new, and I just know it must be studied more. I usually record these ideas down to a computer or phone. It takes months to try all different approaches to these ideas, dismantle them to their basic form, try them on different instruments, different keys, tempos, etc. I usually try to get all the different variations out from each idea, since the process often inspires a lot of different parts to come out from a single starting point. During this experimenting phase I often find that some ideas have something in common, and when two or more of these ideas click together, it is like a moment of enlightenment, song almost writes itself.
I usually make demos at my home studio and send them to the other guys. We then gather to the rehearsals and start jamming these ideas together, try different arrangements and sounds and try to make the songs feel natural and comfortable to play. A lot of these psychedelic sounds and Niina's and Kati's vocal parts are born in these jams, through improvising and experimenting. We record these rehearsals, listen to them, discuss what works and what doesn't, and shape the songs accordingly. It's quite time-consuming process, but we hope it leads to original results.
Who are your major musical influences?
There are so many! Of course, these classic bands, Black Sabbath, Zeppelin, Deep Purple, Pink Floyd, and Hendrix are hardwired to our DNA, as well as 80's and 90's thrash/death metal, hardcore punk and grindcore. You can hear the influence of these more modern progressive/post metal bands in our music, like Tool, Mastodon, ISIS, Opeth, Solstafir, Gojira and Devin Townsend, as well as the the current doom/sludge/psych scene, bands like Ufomammut, Monolord, YOB, OM, High on Fire, Bongripper, MWWB, Elder, Spaceslug, etc. We're also heavily influenced by Finnish bands, Mokoma, Stam1na, Timo Rautiainen & Trio Niskalaukaus, CMX, Kingston Wall, Hidria Spacefolk, Ajattara and especially Oranssi Pazuzu.
Aside from metal and rock, KITA's sound is also drawn inspiration from experimental stuff, electronic music and film music by Hans Zimmer, Philip Glass, Max Richter, Colin Stetson, Dead Can Dance, Infected Mushroom, Shpongle, Entheogenic… just to name few.
Let's end this interview with some of your favourite albums. Have you found something new lately you would like to recommend to our readers?
I must mention a Finnish band called Boar and their album 'Poseidon'. That record was a huge inspiration when KITA was sculpting our current sound. Killer riffs throughout the record! They have also just put out a new record, Hulluuden Mandala, which I haven't got enough time to properly dive into yet.
Another album which I'd recommend, though it's not new anymore, is Valonielu by Oranssi Pazuzu. Listening to that album in bed induced some very strange dreams, and those hugely inspired the concept behind KITA.
Thank you. Last word is yours.
Thank you, it is an honour to be interviewed for this fantastic webzine! Doesn't happen to us every day. We hope that you find our music and visuals interesting, hope that you stick around and check us out in the future when we put out new stuff! We also hope that you keep on going on this trip to explore all different kinds of art and culture, hope you keep your mind open and brains elastic!
Klemen Breznikar
---
Kita Facebook / Instagram / Bandcamp / YouTube
No Profit Recording Facebook / Instagram / Bandcamp