HEY!TONAL | Interview | "Stunning new reissue"
HEY!TONAL is an experimental band featuring members of Maps & Atlases, Storm & Stress, Joan of Arc, Rumah Sakit, Sleeping People and Chevreuil. Each member constructed the album instrument-by-instrument between 2006 and 2008 over a vast geographical area. Initially released in 2009 in CD format HEY!TONAL is now being reissued in a superb 2LP vinyl edition by conceptual label Computer Students™.
---
HEY!TONAL is being released today, October 8, 2021. It is the second in Computer Students™' Anatomical Reissues series, which devotes aesthetic and analytical re-examination to existing works. The record is available on double white vinyl with all four sides running at 45 rpm. It is packaged in a superb gatefold cover complete with a massive poster, all housed in metallic packaging that reflects Computer Students™' futuristic ethos. The album is also be available in MP3 and Lossless formats on the label's website and on all digital platforms worldwide.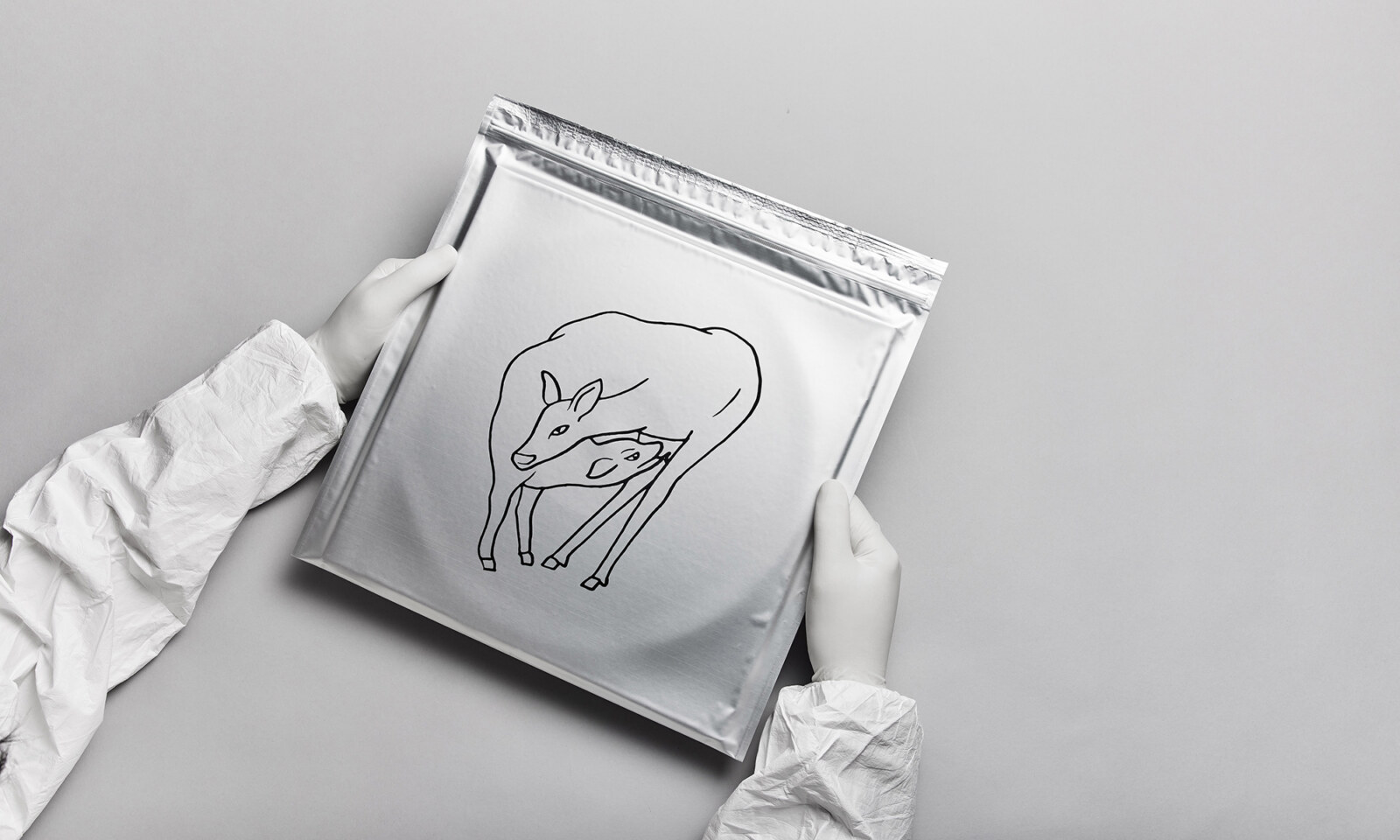 "To take a bunch of musical animals and reconstitute their parts into new and unsuspected creatures"
Would you like to talk a bit about your background?
Mitch Cheney: I grew up as a Navy brat. My family moved all over the place, from the U.S. to Italy and eventually to Hawaii. We ended up on Oahu when I was 10 years old and, luckily, my father was stationed there twice. My most formative years were from 10-15 years old in Aiea and Halawa; this is back when the drinking age was 18 and you could get your drivers license at 15. I always played sports (soccer, baseball, tennis, swimming and later, lacrosse) growing up and then discovered skateboarding and everything changed; skateboarding introduced me to music in the best way possible.
I started playing guitar when I was around 12. The first attempt at a band was called Distilled Water, with a few kids from different schools, and then I was in Mean Ugly Guys for one practice (I skated with those kids at A'ala park all the time – good friends, just didn't really need an extra guitarist). The first band that wrote music and played out happened when we moved to Virginia in '87, and was called Castle Town Shed. We bought our own PA/light system and were playing college parties and setting up our own shit when we were 16 years old. I had decided that I wanted to be a touring musician around this time.
I moved to St. Augustine, Florida to finish a Graphic Design degree at Flagler College in the early '90s. I was able to structure my degree to focus on being able to design and release my own material. My musical tastes started shifting from skate-rock and metal towards bands like Rein Sanction, Polvo, Sonic Youth and Don Caballero, which introduced me to U.S. Maple, Jesus Lizard, Rodan, Slint, et cetera. I played in Whorlman (power-trio) during the college years and then, after graduation, discovered snowboarding. I went off to Colorado and rode my ass off for a few years and then got the itch to keep playing music and, eventually, ended up in San Francisco in '96. I started a band called Tsui with a few great friends from St. Augustine. Then I met Kenseth and joined RumahSakit. After a few albums, RumahSakit took a hiatus and I went out to do a few paintings for Transition Productions in NYC and, while there, I ran into old touring buddies Sweep The Leg Johnny (when they were playing at Brownies) and was invited to join them on guitar for their last album. That rolled into being able to start Sick Room records through Southern Distribution and eventually help get Africantape started for Julien Fernandez (as somewhat of a sister label so our bands could go to Europe and so we could bring bands from Europe to the states). All this led to being able to play in/tour with other groups like the Ants, Greenness, Species Being, HEY!TONAL and ChevreuilSakit.
Alan Mills: My childhood was filled with music. My mother was a band director. My uncle was also a musician. I've got memories of goofing off in her bandroom/classroom, as a kid – on teacher workdays (when there was no school). And I remember my mother being supportive of me listening to all sorts of music growing up. From 2LiveCrew – to Rush – to Pat Metheny – I genre hopped.
Fast forward to high school: My principal instrument was trombone. On heavy rotation in the Walkman were Helmet, John Coltrane, and A Tribe Called Quest. A friend asked if I knew any horn players that'd join a ska band, so I figured I'd take a stab at it.
Fast forward to college: I was playing with another ska band, studying sound design & audio engineering. I was invited to join the college radio station where I discovered so much more music. Merck, Sonig, Temporary Residence, ~scape, Hefty, Drag City, Thirsty Ear, Unheard Music Series… all sorts of goodies. And coincidentally, RumahSakit as well as Storm and Stress…
Time passed, and I continue to enjoy listening and challenging myself to do things a little differently.
When and how did you originally meet?
Mitch Cheney: We met for a quick second at a Greenness show in Gainesville, FL. I want to say that it was when we opened for Explosions In The Sky at Common Grounds, before they moved to the larger venue.
Alan and I had become friends via MySpace back then, and somehow a conversation started up one day that he had moved to St. Augustine. I said that we should meet up at a bar for some drinks and we became close friends. Contrary to Alan's memory, I've never posted anything on Craigslist about musicians.
Alan Mills: We briefly met at a Greenness show at Common Grounds, in Gainesville, FL. I wouldn't really call it meeting. It was more like I was throwing drunken ramblings at Mitch – at his show. The real meeting was (I think) via Craigslist ad. After moving to St Augustine, FL, I was still playing with sound design ideas. Making noise. Just by myself. I hadn't synced up with anybody in St. Aug, really. I spotted an ad – something about guitars, glitching, head-nods–and a few artist references that I was stoked to find in a craigslist ad. We synced up. Low and behold, Mitch is at my door …
The album was originally released on 'Africantape'. Would you like to share a story about how you started working on the album and what eventually led to the label?
Mitch Cheney: I was originally going to call the HEY!TONAL project "Drummers' Perspectives". In 2006, I ended up experimenting one night and replaced the drum samples of a beat that I had created (in Reason) with dulcimer and acoustic guitar samples. I was surprised with the melodic patterns that came out of it. That experimentation inspired the idea to write music based on the drumbeat being the impetus for melody to be composed over and react to. In the bands I have played in, the drums have always been a reaction to the melodies that had been written, opposed to being the catalyst for the melody to be written over.
I had originally recorded Chris Pyle (Royal Trux) playing drums/percussion a few times and started experimenting with the beats. I ended meeting Alan around a year later and invited him to join me in the project. We wrote some fun things, but then decided it would be great to have more separation of the drum elements to be able to re-composer them. I asked Kevin Shea (Storm & Stress, Mostly Other People Do The Killing) if I could record him improvising in NY for the project, and he graciously agreed. I went to NYC in the summer of 2007 and recorded him in Viseltear Violins luthier's studio in Manhattan with a portable Pro-tools set-up. Alan and I then cut the isolated beats into beats of our own…sometimes keeping some long section of full playing, sometimes creating section from individual hits, etc. Alan and I then invited Theo Katsaounis (Joan Of Arc) and Dave Davison (Maps & Atlases) to contribute improvisations/writings over what we had started fucking around with. I went and recorded Dave in Chicago for 4 of the songs and then both Dave and Theo at Mike Lust's Phantom Manor Studios (with engineering help from Ryan Duncan).
Alan and I took all of the elements and treated them like footage shot for a documentary/film; nothing had to stay in it's original context or form. Everything became malleable and we sculpted together soundscapes that became entirely different than they were original intended to be. Africantape was a no brainer because Sick Room had released Chevreuil in the U.S. and Julien (drummer from Chevreuil) was running Africantape in Europe. We released a bunch of music internationally together. The HEY!TONAL album was only released in Europe.
Alan Mills: I was reveling in having fun. Sending mixes back and forth. Seeing what kind of musique concrete I can get out of a new stereo recording of Kevin. Taking an idea Mitch had – and finding where can it go (or where does it feel like going). Mitch had the networking & the vision in regard to Africantape. Needless to say, I was happy to go along for the ride.
What were some of the main influences that inspired Hey!Tonal?
Mitch Cheney: That's a tough one because Alan and I both listen to, and are influenced by, such a large diversity of musical styles and concepts behind musical approaches, that you could really say that anything and everything that we have seen or heard leading up to the HEY!TONAL record both influenced and inspired us. To be honest, I think that the technological availability that was becoming more readily available at the time was the biggest influence. Being able to self record almost everything with remote/portable equipment, and send files back and forth digitally, inspired the belief that I could realistically pull something this broad and geographically challenging off.
Alan Mills: For me – anything that I listen to. Sound design ideas from Richard Devine, Mouse on Mars, John Hughes (Slicker), To Roccoco Rot … to guitar-oriented groups like R/S and Roots of Orchis. Plus, folks like Nels Cline, Jeff Parker… … to other records like, Spring Heel Jack's –'AMaSSED'. It goes on … I probably / subconsciously use a broad palette
Computer Students™ will be releasing a very special reissue of your 2009 album. Are you excited about it?
Mitch Cheney: BEYOND STOKED! Julien and I worked very hard, for the last year, on the redesign and repackaging of the album on vinyl. It had only been released on CD and digitally in Europe (by choice/design) and it is awesome to have it available worldwide in such an unreal and gorgeously put together, format.
Alan Mills: I am over the moon about this. Totally stoked. The artwork and concept are great. The mastering was well done. Very very very excited. Very honored and grateful.
What can you say about the remastering process?
Mitch Cheney: Alan had originally mastered the album for CD. We had Carl Saff (Saff Mastering, Chicago) remaster it for the vinyl format. Alan will probably answer this one with a little more depth, technically. For me, I always like to stay loyal and work with the people that I 've been able to grow with over the last few decades. Carl used to be in Emperor Penguin and Neutrino, as a musician, and he mastered a majority of the Sick Room releases. He always does an amazing job and I highly recommend him.
Alan Mills: The original master was not geared towards vinyl, by any means. I did want to try and create feeling and space within the original masters. I wanted to provide something that preserved dynamics and fidelity amidst our unorthodox approach. But this wasn't intended for vinyl. That is a fairly different approach. For instance, the low end (bass frequencies) need to be somewhat dynamically tame. Otherwise, you have a greater potential of causing the listener's stylus (turntable) to skip on the record. This was definitely a concern. Yet, I was super pleased with the test pressing. It also passed the test on my cheap Crosley that my son now plays with.
The packing is truly stunning. It's like an art object.
Mitch Cheney: It really is. There are a lot of subtleties with the vinyl, compared to the original release. The purpose of the Anatomical Reissue series, on Computer Students™, is to rethink, readapt and re-conceptualize a release to fit a new aesthetic that transcends the original work; as well as, enrich it with a codex guide containing information that goes deeper into the understanding, and genesis, of the work…so there's a lot of subtle story being told in the design of the gatefold.
For our 2010 European tour, we were offered a free apartment and rehearsal space for four days (from Fabien Fuchs at the Sudpol Artists Collective in Luzern, Switzerland) in exchange for a live show at the club there. Everyday we would walk down from the upstairs cafe to the rehearsal space and descend a staircase that the art duo "It's Raining Elephants" (Nina Wehrle & Evelyne Laube) had painted a mural around. At the top the steps were cartoon clouds with a goat standing atop one of them as the centerpiece. As you would walk down the stairs, the clouds slowly morphed into the shapes of animals (like the ones you would see as you looked up into the sky at clouds) and, as you continued further, the animals were being amputated, sectioned off and Frankenstine-d to create new hybrid species of animals/cloud forms. Some of the removed parts were left on the ground and surrounded the new beings, just like all of the notes, beats and sounds that ended up rearranged or on the cutting room floor for the HEY!TONAL album. I always thought how perfectly the mural related to the processes that Alan and I had gone through, for the last few years, to edit all of the sounds into songs that were never really intended to be what they ended up turning into. I tracked the muralists down to get permission to showcase some of those awesome ani-monsters in the gatefold of this double-vinyl release on Computer Students™. I was also fortunate enough to get a dear old friend (Jeremiah Maddock – who did all of the RumahSakit drawings) to contribute his interpretation of the HEY!TONAL process/music for the poster. On the back of the large format 2' x 3' poster, I created a handwritten codex/guide that explains the album's concept in its entirety. Outside of the physical design of the album, the way the Julien & Computer Students™ photograph and present the records is a design achievement unto itself.
Alan Mills: I'm very very pleased about all of it. I remember Mitch bringing up a similar concept, years ago, where he'd design these packaged deals that came with an album. I think he made a board game with one of them ? But yea – this is gorgeous.
"There was always a multitude of ways to tell each particular story"
Can you share some further words about the ideas and concept behind the album?
Mitch Cheney: I kind of touched on the concept a few questions ago. Outside of the initial intention to create music with the drumbeat being created first, and around the time that I had started messing around with the Drummers' Perspectives concept with Alan's involvement, I had moved over from graphic design and music composition towards television editing. I was shocked at how much story-line material would end up on the floor of a show once it was finished and ready to be broadcast… like the blood of the eventually ingested meat still staining the footprints of the miles walked to create a meal… and how valid, yet expendable, each drop was. Transition specialized in a documentary approach on their action sports projects, so there was always a multitude of ways to tell each particular story arc within a show, and a ton of material would be moved/manipulated chronologically to tell each story in the best way possible. Seeing this happen within the elements of a documentary edit inspired me to want to do the same thing with sounds and melodies; to take a bunch of musical animals and reconstitute their parts into new and unsuspected creatures. Musically, though, I kind of kept the doorway wide open to include any influence or sound that I had ever heard, so there are no specific bands or styles that we were trying to adhere to.
Was the recording process difficult?
Mitch Cheney: No. It was really fun with no time constraints or pressure.
Alan Mills: There was an initial hurdle for me to let go a little. I was a strong advocate of Ableton Live. And Mitch was avidly using ProTools. I've never had judgement on one vs. the other. But Live just jelled with me a lot better for the creative stuff. And I've never been a control freak or anything. I've always been a more supportive role (hello – ska band member…). But I had preconceived ideas of how things should "function" or "operate", real early in the game. And (thankfully), I was able to let go of any possible "rules" – which I think helped this record become the wild ride that it is. So – maybe, it was constructed in an unorthodox manner. But I embraced it. And I've a learned appreciation for that.
Both of you were involved with different groups and projects.
Mitch Cheney: I kind of blew that load on the first question. I've just been really lucky to have pursued what I wanted to pursue ever since I was a kid. I practiced a lot in my bedroom, teaching myself to play Randy Rhoads and Metallica riffs, and got introduced to other guitar playing styles and music over the years that broadened my technique and vocabulary. Pat Cavanaugh taught me how to use all five of my fingers on my picking hand (late '80s in Northern Virginia) with techniques that he had learned from fellow telecaster shredder Danny Gatton. Tom Kipp (who worked at the Record & Tape Exchange in Fairfax ,VA) introduced me to Fripp & Eno's 'Evening Star' and Michael Hedges' 'Aerial Boundaries', and that changed my approach, I started messing around with two handed poly-comping techniques at that time. Then I was introduced to the music of Rein Sanction, and Marc Genrtry's style, bought a wah-pedal and switched from a Tele to a Strat. I was also introduced to Sonic Youth, Polvo, thinking Fellers Union, Truman's Water, et cetera, around this time…which led to Thelonious Monk, Sun Ra, Miles, Ornette, Coltrane…which led to… et cetera.
I think that elements of all of these players/composers are evident in everything that I wrote and played, in RumahSakit and Sweep The Leg Johnny. Getting into all of the specifics regarding those two wonderful bands, that I was fortunate enough to write music and tour with, would be an entire interview unto itself. I will say that I was lucky, but also extremely proactive and confident, to have been a part of the projects/releases that I have been involved in.
Alan Mills: Chiisai-oto was a laptop / glitch / IDM duo of myself and Cory Montiero – based out of Gainesville, FL. It was based on a sound design project where we essentially Matmos'ed a phone interview with Matmos. And that expanded to other house/hiphop influenced tracks created solely out of a concept. Very influenced by Matthew Herbert, Mouse on Mars, Jan Jelinek, Funkstorung… At the time, only a handful of people in Gainesville (Florida) performed onstage with a laptop(s) w/o the aid of a costume or gimmick. He and I wanted to create something against the grain of that sub-scene – and giving a nod to those who inspired us. All by mixing snippets of viral videos with abstract beats that you'd nod your head to. And without wearing an alien suit…
What currently occupies your life?
Mitch Cheney: Interviews for the HEY!TONAL release.
Alan Mills: Family is big part of my life. My son was diagnosed with ASD, which has required a lot. The past couple of years, I've also been focused on a career change to web-development so I can better care for my crew at home. Amidst this, I discovered film photography as another outlet. Lastly, I've been playing in a 3-piece rock group, Burl, which also had been a therapeutic resource for me.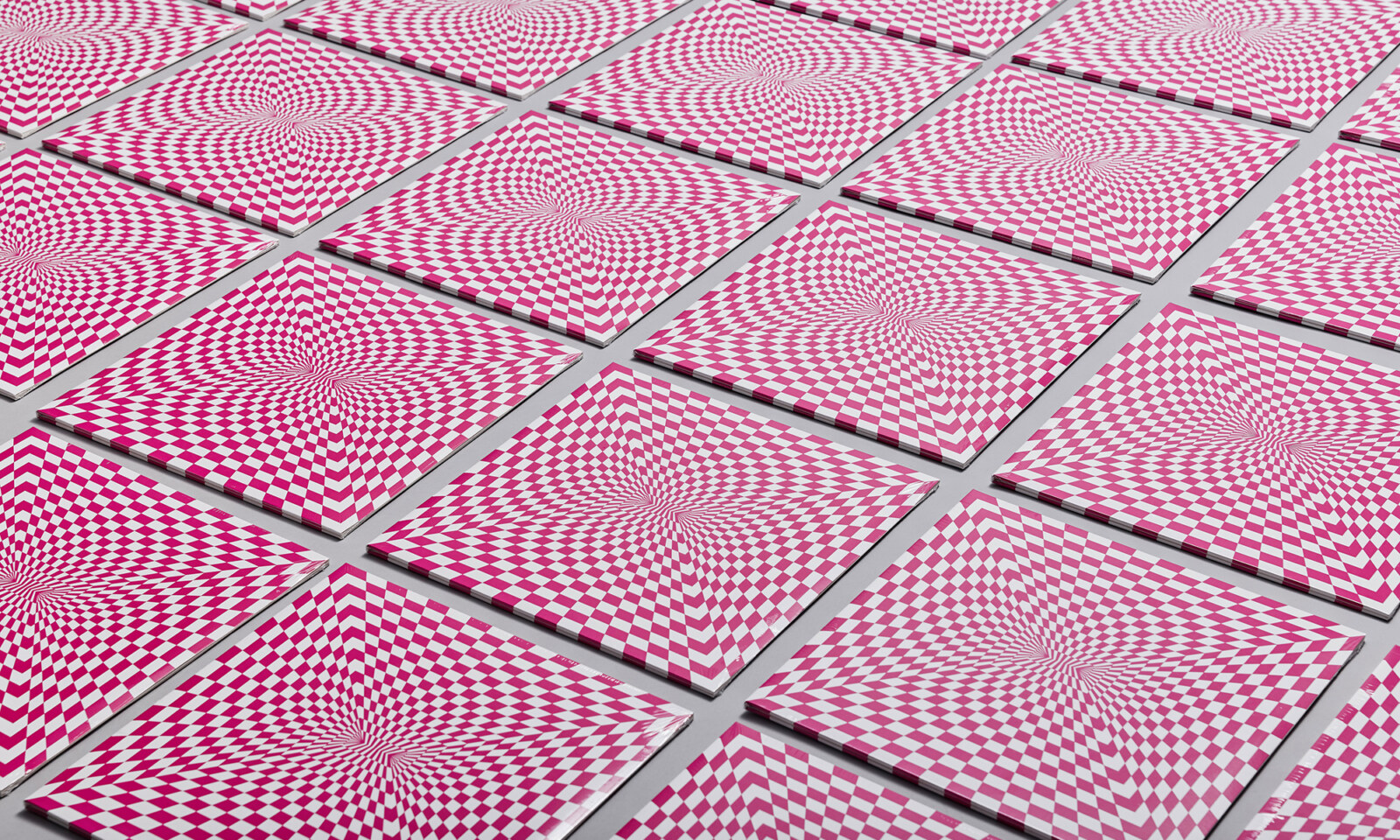 Thank you. Last word is yours.
Mitch Cheney: Thank you, Klemen! This album was a wonderful journey that took a few years and multiple trips across this great planet of ours to complete. It is an honor to have it re-issued in such a phenomenal way through such an incredible record label. Thank you, Computer Students™, for always believing in the vision and concept of this project. I love you, brother Julien!
Alan Mills: I hope many find these songs as adventurous and fun as the experience we had creating them. It was a fun and wild ride.
Klemen Breznikar
---
Headline photo: © David Lyle
HEY!TONAL Facebook / Spotify
Computer Students™ Official Website / Instagram