'Dream State Treasure' by Scott von Ryper | Album Premiere
Exclusive album stream of 'Dream State Treasure' by Australian singer-songwriter, multi-instrumentalist, and producer Scott von Ryper, best known for being a founding member of the Australian duo The Black Ryder, and current guitarist for the iconic Scottish group The Jesus and Mary Chain.
---
Primarily recorded and mixed in his home studio between 2018 – 2020, von Ryper utilized the break from touring and isolation in 2020 to explore sonic themes that he had experimented with early in his career when still recording on a 4-track, but just now producing them on a much grander scale, playing most of the instruments, recording, producing and mixing the majority of the record himself, with additional recording from Los Angeles engineer Norm Block, who also played drums on the record.
"'Dream State Treasure' is a collection of songs written at different times throughout my life, that either never found the right home or I was just never in the right place to finish them. There's many years and lives between some of these songs, yet when I look back at the lyrics, there is a surprisingly consistent theme. In hindsight, they are mostly about finding your way back or through from being lost in some way. Lost in attachments, addictions, numbness, loneliness, life, and looking for some kind of resolution and peace. They reflect the multiple reincarnations within a single life and searching for some kind of home."
Scott von Ryper's solo debut 'Dream State Treasure' is due October 15 via Tran-si-ent Records and in conjunction with SilverDoor Music.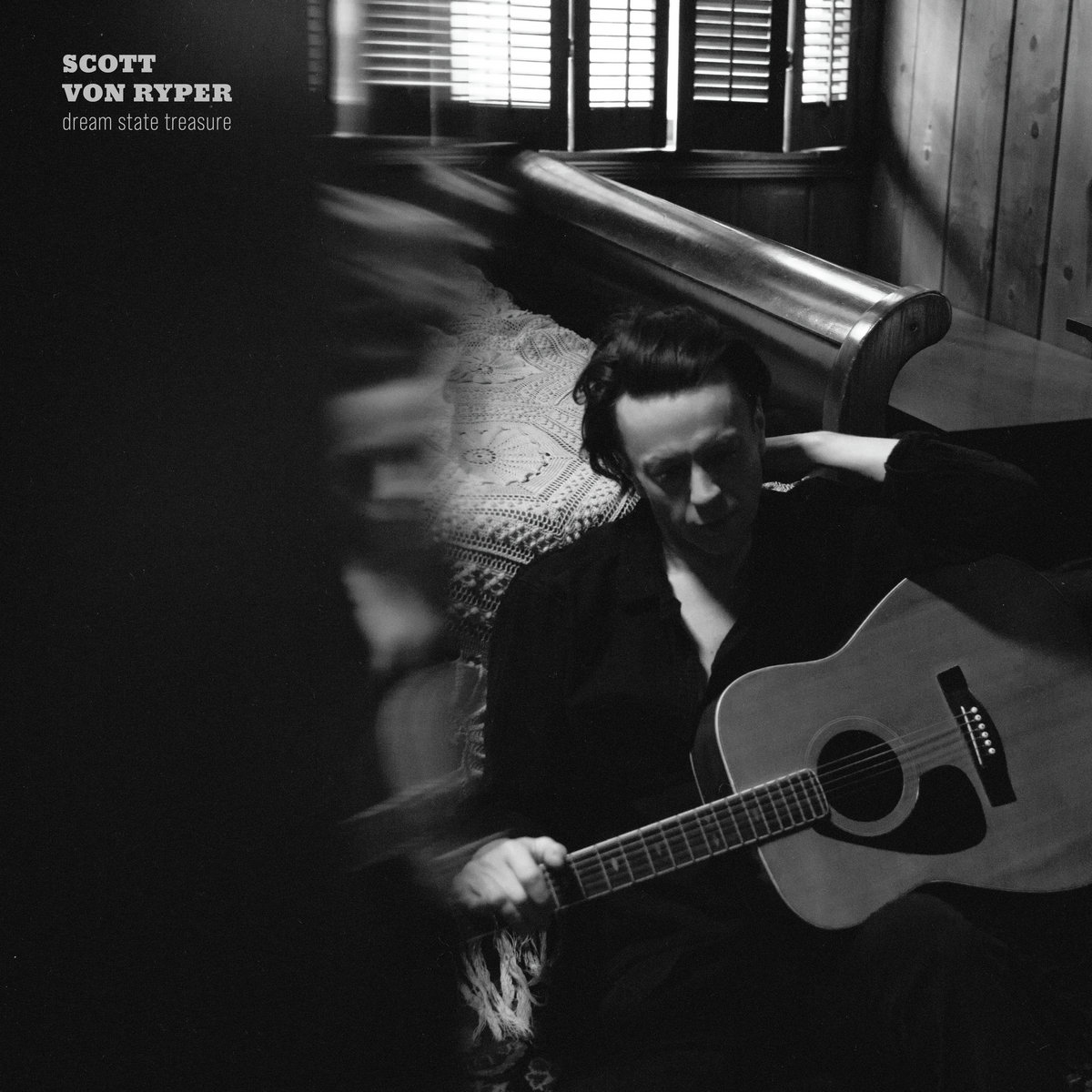 The title, 'Dream State Treasure', is partly an acknowledgment of that fact that elements of the album came to von Ryper whilst dreaming. "I recall at least two occasions where I awoke out of a dream and went directly to the studio to record or completely change songs." 'Goodnight, Goodbye' was a complete song that came that way, and 'The Devil's Son,' was one where I simply awoke with a clear understanding on how to rearrange & reproduce an existing song that I was struggling with. What I awoke with in my mind was a much slower, more soulful song, and played on piano, not guitar. This reinvented version then formed a sonic bond with two other existing songs, and became the essence of the entire record to me. I honestly think it was the track that made me fully realize that I now had the album I wanted to make."
---
Headline photo: Yana Yatsuk
Scott von Ryper Official Website / Facebook / Instagram / Twitter / Bandcamp / YouTube / Spotify
SilverDoor Music Official Website