'Brain Dust' by Glowing Brain | New Album | "Long hair punks"
Exclusive track premiere of the first single from Oakland's long hair punks Glowing Brain. It's taken from their debut LP 'Brain Dust', to be released on The Ghost is Clear Records.
---
A power trio that is equal parts heavy and heady. Downstroke rock n' roll, proto-metal, noise-rock and all things ripping. Self-described – "long hair punk".
Hammering rhythm sections and flying leads. Full stacks and big drums. Stoners on speed. Absolutely massive. Glowing Brain's approach to writing puts a sinister twist on a familiar format–cryptic yet approachable, technical and digestible, nuanced but full-on. Usually fast, always loud. A swarm of hornets trapped in your skull. The band rips through track after track while you beg to catch your breath with a lungful of riffs. Gear from the 70s, babies from the 80s. We wear our main influences proudly on our sleeves: Motörhead, Hot Snakes, Wipers, Henrik Palm, Voivod, Annihilation Time.
Glowing Brain is:
Conrad Nichols  – bass, vocals
James Lyter – drums
Doc Miller – guitar
"Glowing Brain is a rock n roll band that plays punk music"
I think I know what you mean by a long hair punk, but do tell us more…
James Lyter: 'Long hair punk' is the tongue-in-cheek phrase we throw around to describe our own band and music. In addition to being a nod towards Venom's song 'Long Haired Punks', it kinda just captures who we are and where we are at. Like, we're all lifers in this shit. We all have been playing in bands, booking gigs, going on tour, making the pot of vegan chili, et cetera for so so long… but we're also careening deeper and deeper into our 30s and have become those (perhaps cartoonish??) denim-jacket-full-stack-long-hair rocker dudes pretty organically. We are fairly certain that Glowing Brain is a rock n roll band that plays punk music. Or maybe it's the other way around.. but regardless, we DEFINITELY all have long hair. That's basically what it's about.
Doc Miller: We all came up in the punk and hardcore scenes of our respective hometowns, but also like getting stoned and blasting Mountain and Deep Purple records, which were kinda considered anathema to "punk" in the early-to-mid 00's. (Yep, we're old fogeys!) We're not trying to start some new subculture or codify any particular lifestyle, it's just who we are.
What would you say are some of the most important influences when it comes to forming your band?
James Lyter: On the surface, we are basically always trying to smash Motörhead and Hot Snakes together. But in a more nuanced way, there is always considerably more going on. Something that really took over my stereo and headphones throughout the writing process for this album was the music of Henrik Palm, particularly the album 'Many Days' and the second 'Pig Eyes' LP. There is something so spooky and distant happening while also capturing some kind of visceral and accessible immediacy that exists on those albums. It makes me feel like I'm doing drugs in a graveyard and I like it. That was definitely something I wanted to try to incorporate into the batch of songs that would become our first GB LP.
Doc Miller: It's equal parts punk/hardcore and 70s hard rock and what's been retroactively considered "proto-metal." Stuff like Motörhead, Buffalo, the Groundhogs influences us as much as say, Converge or Cursed or any of the other bands we grew up jamming out to. And obviously bands like Annihilation Time that successfully bridged the gap between Black Flag and Thin Lizzy certainly paved the way for us to do our thing.
How did you meet and what led to forming Glowing Brain?
Conrad Nichols: I met James in 2015 and we'd see each other's old bands play, I'd sell him some weed, hang a bit. We weren't very satisfied with the then-current state of heavy rock music in the Bay Area and felt we could make something unique together. We wrote some songs and recorded them as a two piece then had to decide if I was going to play either guitar or bass in a live version of the band. We both knew Doc already (I play in another band with him called Funeral Chant) and hoped he would be interested in playing with us. He was already busy with his own bands Lysine, whatfunlifewas, Funeral Chant, as well as touring with Nik Turner's Hawkwind… but he was our first choice guitarist.
James Lyter: One night we all ended up drinking at Eli's Mile High Club together and Doc informed us that he had quit Nik Turner's Hawkwind. Basically we pounced on him. Conrad and I had already recorded what would become our self-titled cassette EP and sent Doc the songs. He was down. The project went from an idea to a band, and here we are.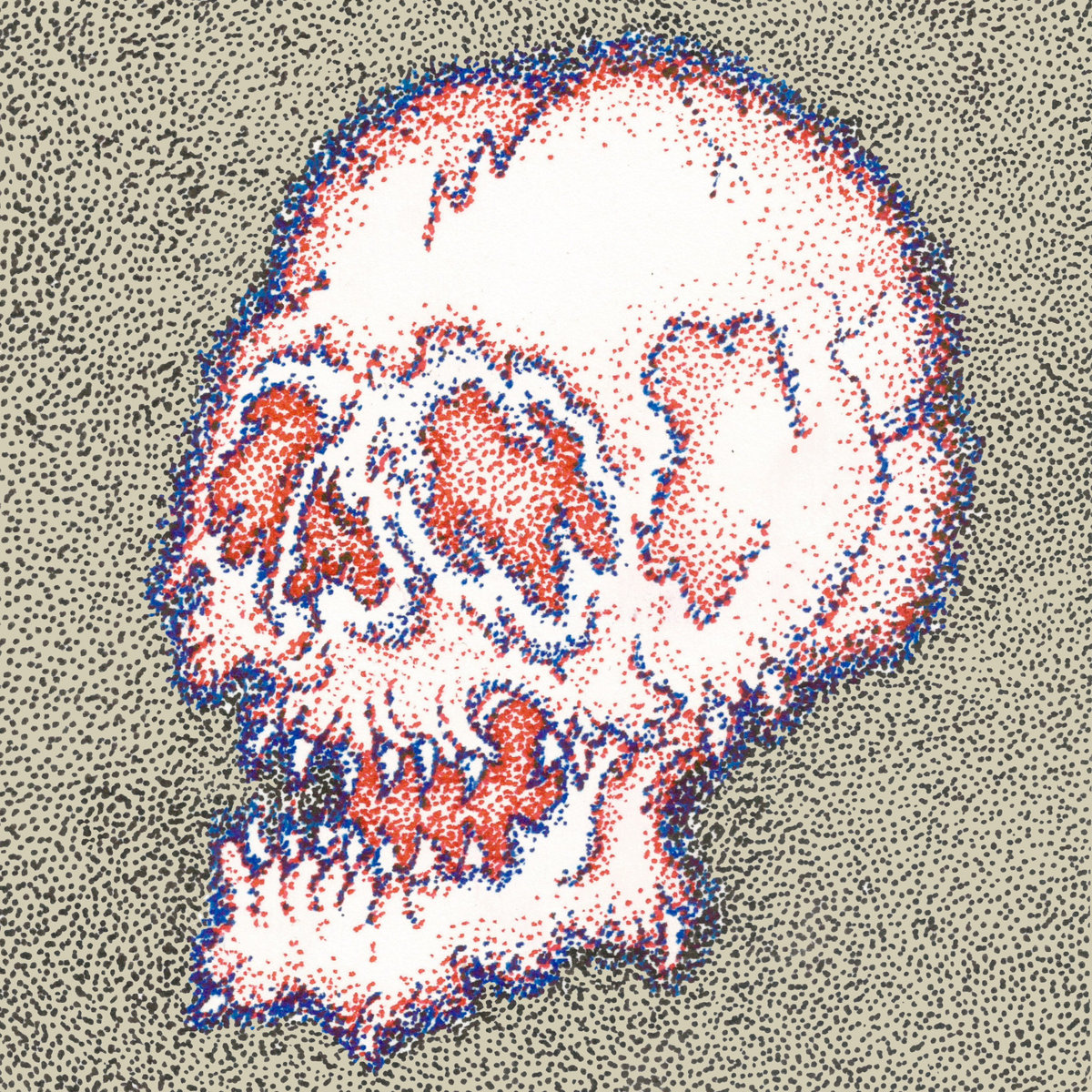 "It's fast, mean and heavy"
Would you like to share a few words about today's premiering track on It's Psychedelic Baby! Magazine?
James Lyter: 'Brain Dust' is the title track off our new album. Sometimes we get trapped inside the writing process of a song, but this one came together really fast. Doc had a few riffs that we used to build a little skeleton, then Conrad twisted some of the parts around, we added a guitar solo and we were done. Seriously, I think we wrote this one in two practices which is really not like us. This song fuckin' goes. Doc's solo is nuts.
Conrad Nichols: The title track is a solid representation of the record as a whole. It's fast, mean and heavy. The song is about smoking weed, feeling strange and being stuck in a daze. I like to explore the darker sides of getting high, the bizarre thoughts and feelings that can come with lighting up and changing your state of consciousness. They do call it "The Devil's Lettuce" after all…
What was the process of recording the album? Do you generally all get in a room and write new material together?
James Lyter: We recorded this album at El Studio in San Francisco as the world began to close down for the pandemic, which added a certain heaviness to the whole process. Phil Becker was our engineer and he was a crucial element to our success in getting these songs tracked quickly without sacrificing quality. He just kinda got us, made us feel comfortable and empowered us to explore and experiment without ever losing focus or becoming too distracted. We'd finish each day of tracking by jamming music on the stereo and cracking cans together. The vibe was excellent and relaxed while also moving along at a pretty breakneck speed.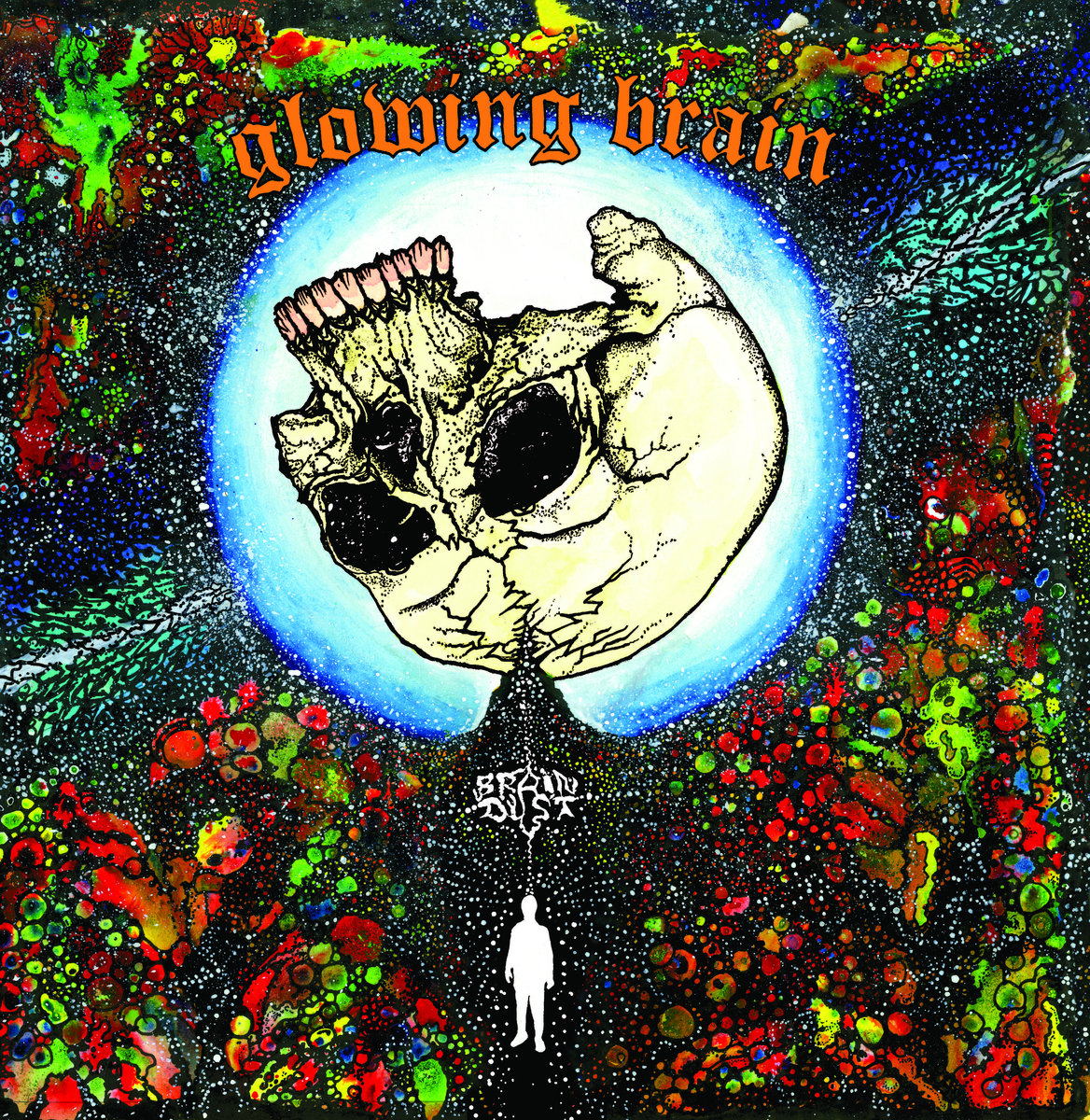 As for songwriting, yes. Largely, we get in the room and jam until we somehow conjure magic. Doc also brings a ton of riffs and song ideas to the table for us to dissect and bastardize. Conrad is probably "daddy" in the songwriting world tho. He will grab the wheel when we are lost in the weeds and he will also occasionally bring full completed songs to the table.
Are you planning to hit the road in the near future?
James Lyter: Yes. Everything has taken so much longer than anticipated surrounding this record. We approved test presses in June and will have our records in December (hopefully) so we have kept all touring ideas somewhat tentative. But yes, hopefully we'll hit some U.S. dates in the spring and maybe even some Euro / U.K. dates in the fall.
Can you each give us an album recommendation that you've recently discovered?
James Lyter: 'Comfort' by Amyl and the Sniffers
Doc Miller: 'Hot Blood and Cold Steel' by Blood Sport
Conrad Nichols: 'Scissorgod' by Reveal!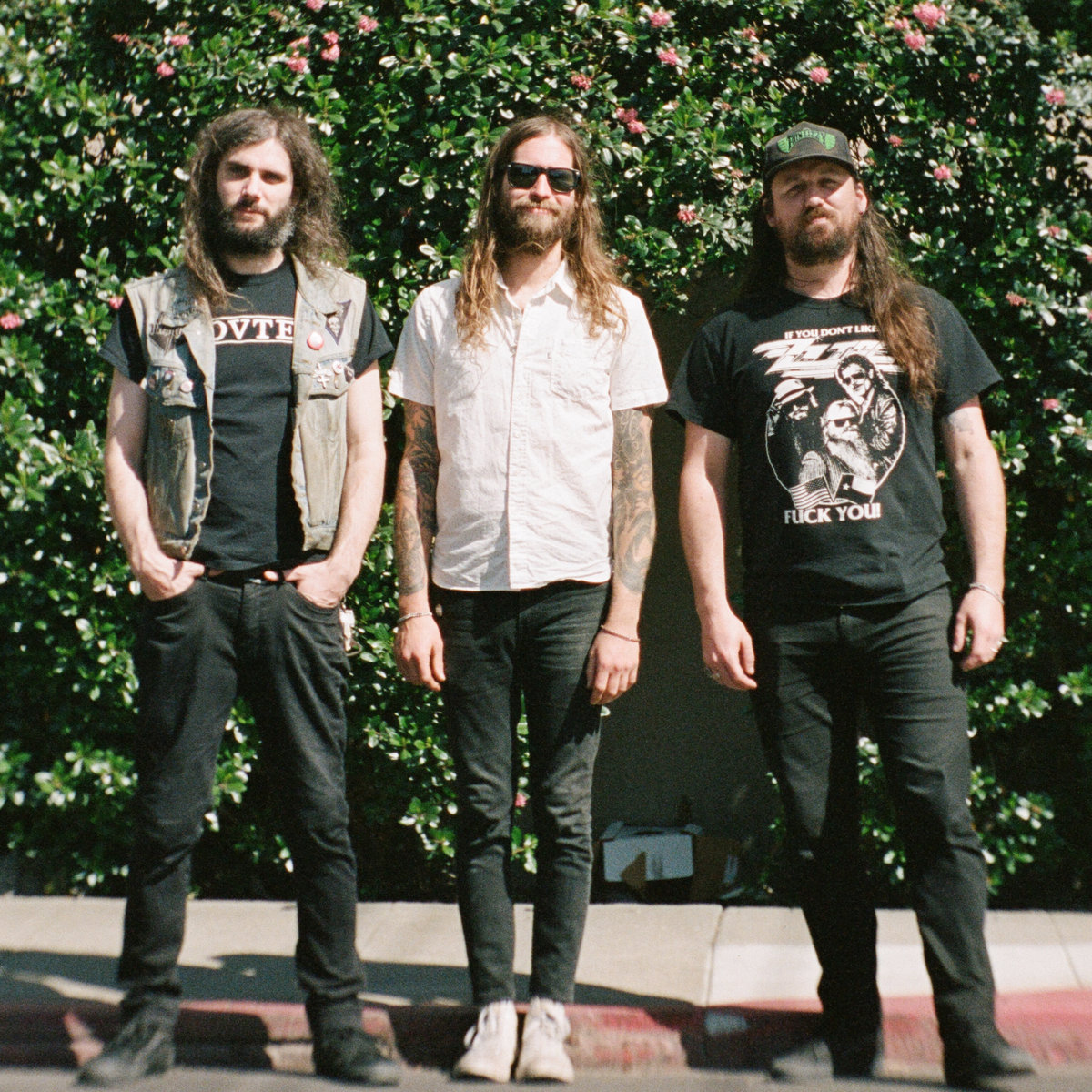 If you could collaborate with any current musicians who would it be?
James Lyter: Not to be too repetitive, but I do really ride for Henrik Palm. It would be cool to get in a room and turn up together. I also would love to collaborate with my homie Ale who plays in the Miami-based band Las Nubes. She shreds.
Conrad Nichols: I want to jam with Steve Peacock. Hey Steve, wanna jam??
Klemen Breznikar
---
Glowing Brain Facebook / Instagram / Bandcamp
The Ghost Is Clear Records Official Website / Facebook / Instagram / Spotify / Bandcamp / YouTube