'Weeknights' by Ryan Egan | New Album, 'Soft Power'
Exclusive video premiere of 'Weeknights' by American singer/songwriter Ryan Egan, now based in Paris.
---
Growing up in New Jersey, Ryan came upon music by way of his father's vast record collection and after school jam sessions with friends. A handful of bands and albums later, Ryan relocated to New York City and began releasing music under his own name with the release of his debut EP, 'Postures' produced by Luca Buccellati (Arlo Parks, Tei Shi). Prior to the worldwide lock down and in the middle of writing his debut full-length album, Ryan left NYC for Paris following love and re-directing his career path towards European markets. When the world took its first breath of relief after a long first wave of Covid restrictions, Ryan returned to the US to produce his debut LP 'Soft Power', alongside fellow Jersey native, Kevin Basko (Foxygen, Rubber Band Gun) between Philadelphia, New York, and New Jersey. 'Soft Power' is out April 8th, 2022.
Ryan on 'Weeknights': "I wrote Weeknights just before leaving NYC for Paris in 2019. It's a song about summer nights in the city, nervous hook ups and living with your heart on your sleeve. The song's sonic character, to my ears, has an element of "French Touch" à la artists such as Air or Sébastien Tellier, as well as psychedelic, indie rock staples like Mac Demarco and Unknown Mortal Orchestra. The track's slow-burning disco beat, subtle sax hits, breathy female backups and warbly lead melodies woven together by electric guitar, synths and saxophone aims to exemplify the buzz of teetering on the edge of loneliness in a big city, encounters with strangers, and the uncertain, yet ever forward motion of our life's trajectory."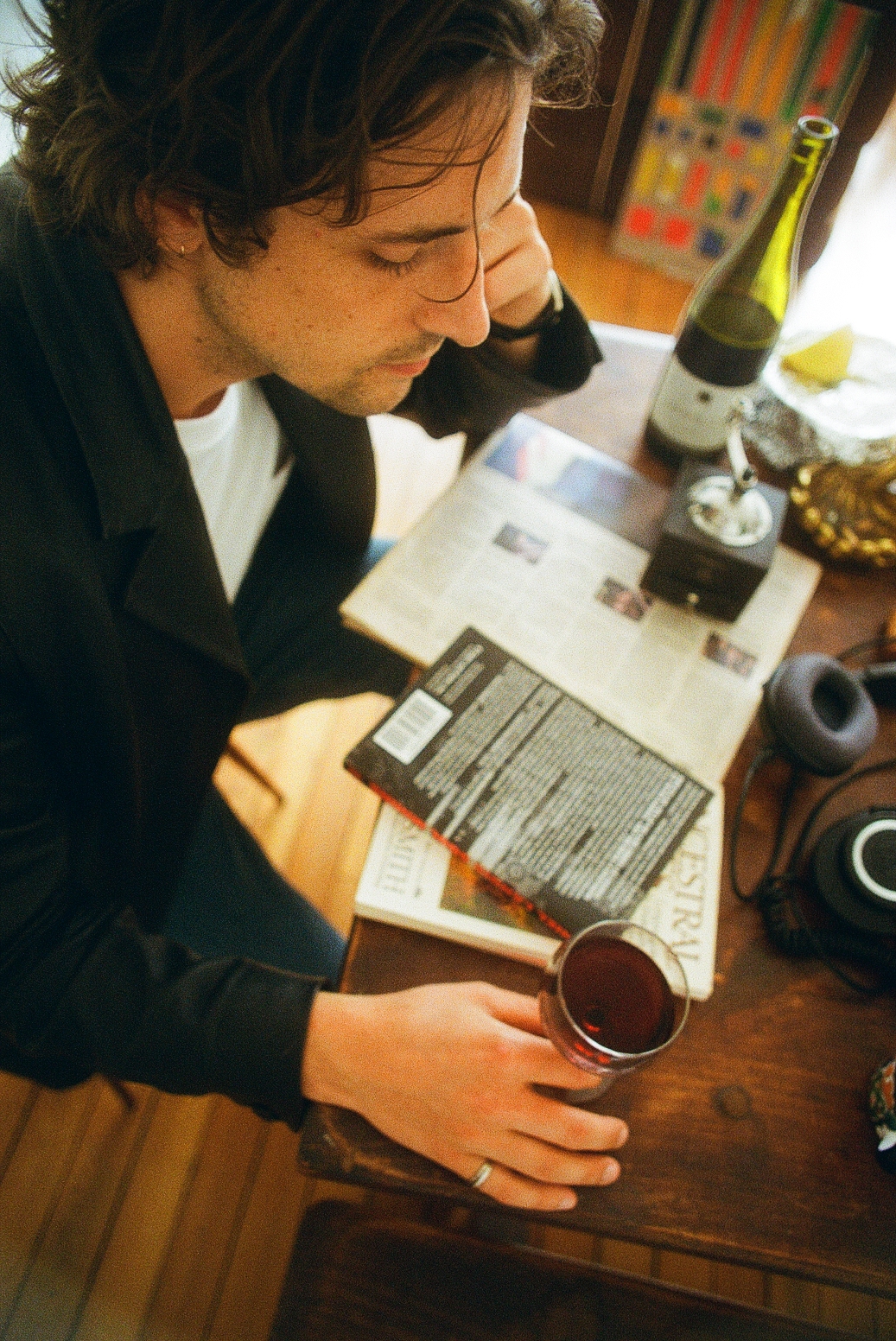 "The video was made entirely by my friend and frequent collaborator Hugo Cohen, a French filmmaker and photographer who lives between Paris and Rome. He wanted to tell this story featuring his partner Isabella Jahns who becomes the center of the young boy's infatuation. The video was shot this summer in a small town called Palinuro in the south of Italy where Hugo found the young boy Ernesto and brought the story to life."
---
Ryan Egan Official Website / Facebook / Instagram / Twitter / Bandcamp / YouTube / SoundCloud