'Sons Of Morpheus' by Dos Brujos and Onyric Joy | Exclusive Premiere
After a year of global pandemic, the bands Dos Brujos (Graz, Austria) and Onyric Joy (Barcelona, Spain) will release new material together in the form of a split album.
---
'Sons Of Morpheus' is the title of the album. It explores ancient Greek stoic philosophy as a way to understand our destiny and relationship with nature, where passive matter (hylé) joins the spirit (pneuma) in order to create our world and universe. More than 40 minutes of pure space rock divided into four tracks (two by each band). Mastered by Haldor Grunberd in Satanic Audio and self produced and distributed by the two bands.
Dos Brujos is an Austrian duo born in 2016 that specialises instrumental heavy improv music. All their works are unique pieces recorded and mixed by them in their home studio; they are faithful to their DIY ideology.
For the past few years they have been publishing many jam sessions playing with doom metal and space rock genres.
Onyric Joy is a band from Barcelona formed in 2015 that navigates between stoner and progressive rock while keeping a psychedelic touch to their sound.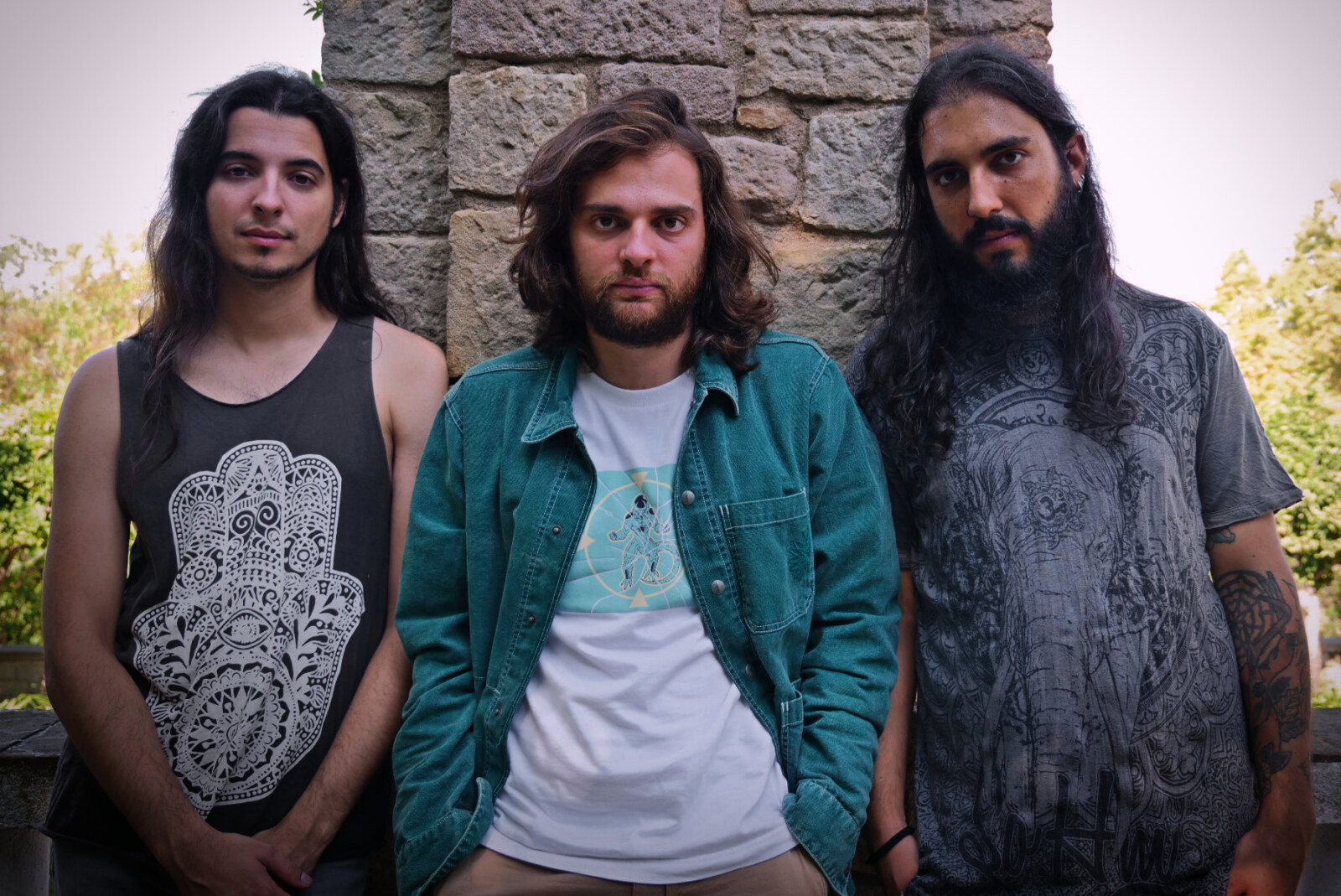 This new work was recorded and mixed at Cucumber Factory studio by Luis Díaz Vaca and Edu Rodriguez García. Their previous and first album was called 'Tales of the First Light' and was published in 2017 by MMMMusic.
Onyric Joy:
Alvar de la Viuda (guitars)
Víctor Navarro Aixalà (bass guitar and vocals)
Eduard Rodríguez Garcia (drums and voices)
Dos Brujos:
Xavi (drums)
Armin (guitars)
---
Dos Brujos Facebook / Instagram / YouTube / Spotify / Bandcamp
Onyric Joy Facebook / Instagram / YouTube / Spotify / Bandcamp