'Purpling Dawn' by Chayse Porter | New Album, 'Chay's Palace'
Today, Chayse Porter shares 'Purpling Dawn', the first single off his upcoming concept album, 'Chay's Palace' (due March 3, 2022 via Earth Libraries).
---
The single comes alongside a theatrical music video (shot partly in digital, partly on some sort of vintage digi-cam) that captures the whimsy of the track itself.
Some people choose the pages of a diary to spill their innermost feelings and recount their trials and tribulations. Instead, Chayse Porter has a palace. "It's this metaphorical place where I can go to express myself and feel safe," he explains. "Like the Beach Boys 'In My Room', it's this place where you can get all your secrets out in the open and feel at home." But rather than luxuriate in his regal mental abode, Porter's latest for Earth Libraries (due 3/1/21) takes listeners on a grand tour, revealing the nooks and crannies of his heart and mind.
Stretching from shades of gray to technicolor, Chay's Palace traces the arc of Porter's last few years, never flinching from the complex reality. After the opening track 'Purpling Dawn' whirs into life, Porter finds himself in the dank basement of the palace: "Arrested in this dungeon cell/ Confusing, ethereal/ It's all that I can do/ To keep from laughing at myself." Rubbery bass stitches together haunted carnival organ riffs and taut electric guitar waves, part new wave, part surf rock, part surreal vision.
"When I'm going through something traumatic, I lean into this world of distorted whimsy," Porter says. "The ideas that come out are weird, playful, but dissonant at the same time." As one third of indie rockers Seriously, that frustration with the world often manifests in open rebellion; recording under his own name, Porter channels more intimate anxieties with more personal solutions. As Chay's Palace advances, the record expands and adapts, Porter facing loss and heartbreak, joy and growth, each small moment under a magnifying glass and turned into a room in the palace.
Much of the album faces Porter's experience living between the cities of San Francisco and his native Birmingham, Alabama, and the turmoil that introduced. The classic indie-pop rattle of 'Jet Lag' sets that particular scene perfectly, as curls of smoky guitar, aching string arrangements, and skip-hop percussion surround the lonely tale of leaving one's heart behind. The complexity of his living arrangements played into the writing and recording of the album as well, as Porter found himself locked into the closet of his shared studio apartment for demos, only to re-record portions of the tracks in the studio.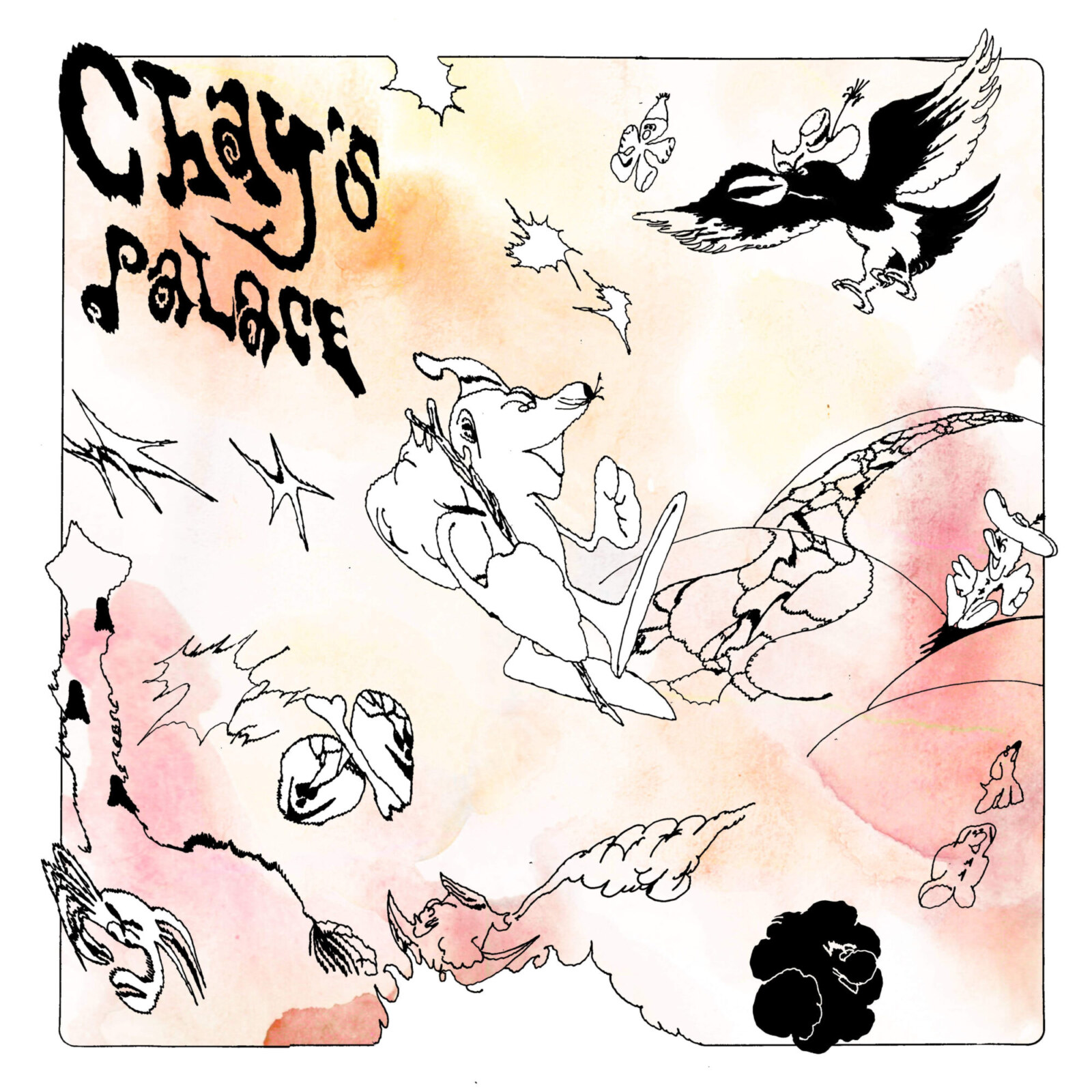 Rather than simplify his experiences, the many rooms of 'Chay's Palace' allow for highs as well as lows. The limber, radiant 'Pacific Inn' is an ode to a perfect afternoon on the Santa Cruz boardwalk. But even then, in the midst of the poppy jangle, Porter leaves room for some brokenhearted longing. "It's been too long a day without you here, I wish you'd reappear," he sings, a perfect sunny day acoustic guitar solo providing the perfect companion.
Recording on vintage gear and working with producer Brad Timko (who had also worked on the most recent release from Porter's Seriously) redoubles that sense of intimacy, imbuing every take with a bronzy finish. "I've always really appreciated records that opt for analog, so this one is all just raw performance, straight to tape," Porter says. "It gives me time to sit with each part of the composition, to live more within the song."
As the album rolls ever forward to its conclusion, the rough edges of the pain and suffering have softened, and Porter has come to a sense of hopefulness. 'Purpling Dawn Pt. 2' openly discusses the idea of closure, while Porter continues traveling on 'Blue Star' but without the angst and pain of "Jet Lag." Perhaps the strongest emotion is saved for 'Yoshi', a song that will ring true for anyone who's fallen hard for a dog that didn't belong to them. "Sending all my lovin' angel/ Carry it with you on your walks without me," he cries out, the concussive wash of cymbals wringing out the sincerity.
"It was very tumultuous to put this album together and express myself openly in this way, but at the end of the album I'm reassuring myself that there's an opportunity for growth both personally and interpersonally, having gone through this challenging time and coming out the other side," Porter says. At the end of the long and fascinating tour of Chay's Palace, Porter makes the listener feel the warmth at its core that he himself has found.
---
Chayse Porter Instagram / Apple Music / Spotify
Earth Libraries Official Website / Facebook / Instagram / Bandcamp / YouTube / SoundCloud / Spotify