'Ourania' by Mako Sica / Hamid Drake featuring Tatsu Aoki & Thymme Jones | "Spaced-out impro psych"
'Ourania' is the title of Mako Sica's brand new album scheduled for a September 30th release on Instant Classic (CD) and Feeding Tube Records (vinyl).
---
'Ourania' was recorded in Chicago's Electrical Audio by Taylor Hayes and features regular collaborator Hamid Drake (drums, percussion) as well as Tatsu Aoki (upright bass) and Thymme Jones (piano, trumpet, voice).
CD version contains an extended tracklist compared to the vinyl one. With the album clocking in at over 1 hour, Mako Sica extend their previous sound spectrum arriving at a spaced-out psychedelic end of improvised music.
What immediately draws listener's attention is the way they blend tribal rhythms with abstract soundscapes. There's apparent mastery in musicians' dialogues and the melodies they are are weaving. What may once recall Ennio Morricone's soundtracks will soon turn to free jazz or even post-rock. There's mystery and there's magic encrypted in these five long tracks.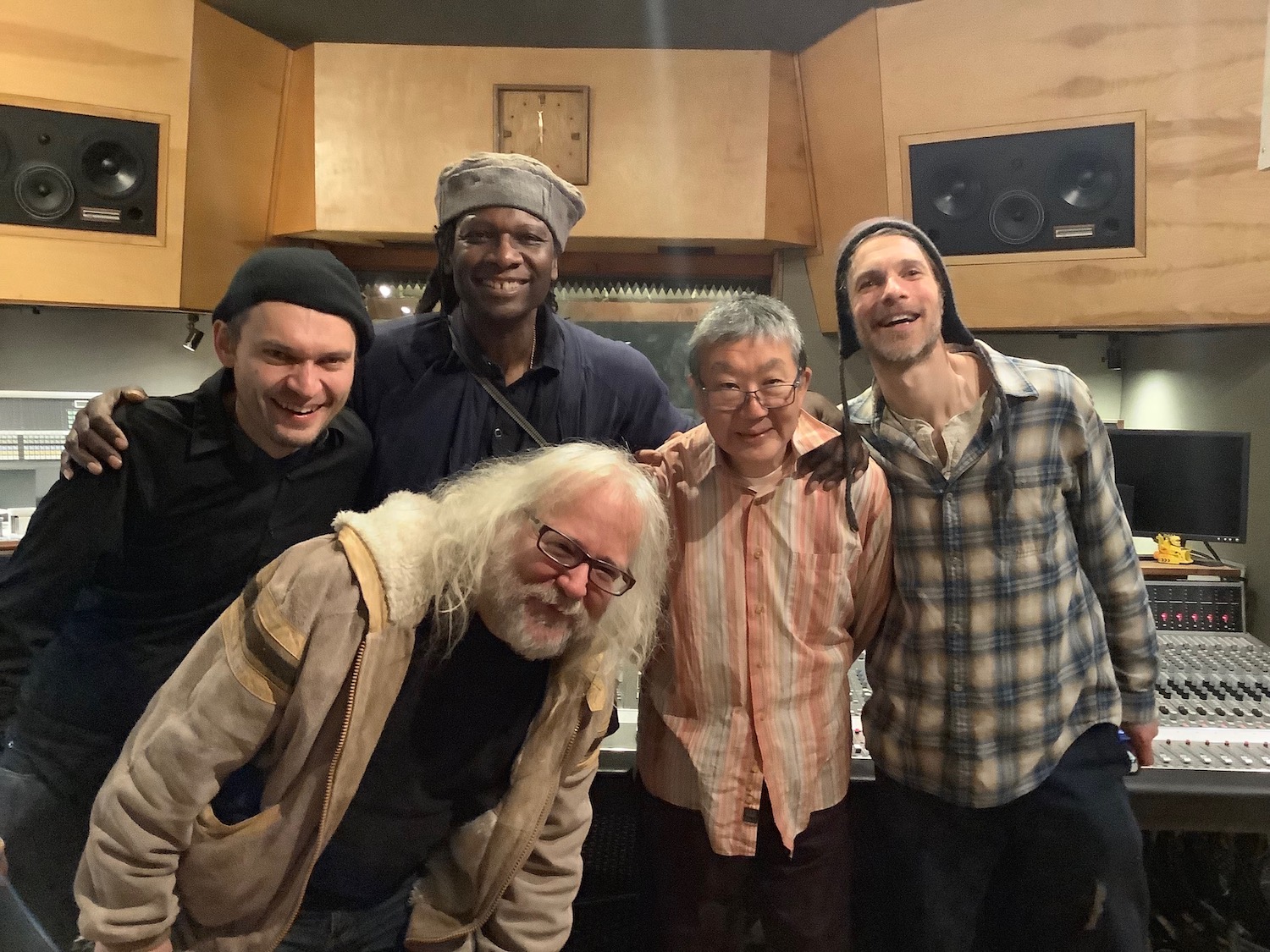 Hamid Drake – drum set, frame drum, percussion, water phone
Tatsu Aoki – upright bass, shamisen
Thymme Jones – grand piano, organ, balloon, recorder, vocals, handclaps, trumpet
Przemyslaw Krys Drazek – trumpet, mandolin, electric guitar
Brent Fuscaldo – vocals, electric bass, harmonica, thumb piano, gong, percussion
---
Mako Sica Facebook / Instagram / Bandcamp
Instant Classic Official Website / Facebook / Instagram / Twitter / Bandcamp / YouTube
Feeding Tube Records Official Website / Facebook / Instagram / Twitter / Bandcamp