Michael Hurley | Interview | "I like a raw truth"
Michael Hurley is an American folk singer-songwriter who was essential to the Greenwich Village folk music scene of the 1960s and 1970s.
---
In addition to playing a wide variety of instruments, Hurley is also a cartoonist and a painter. He could be called the godfather of "freak-folk".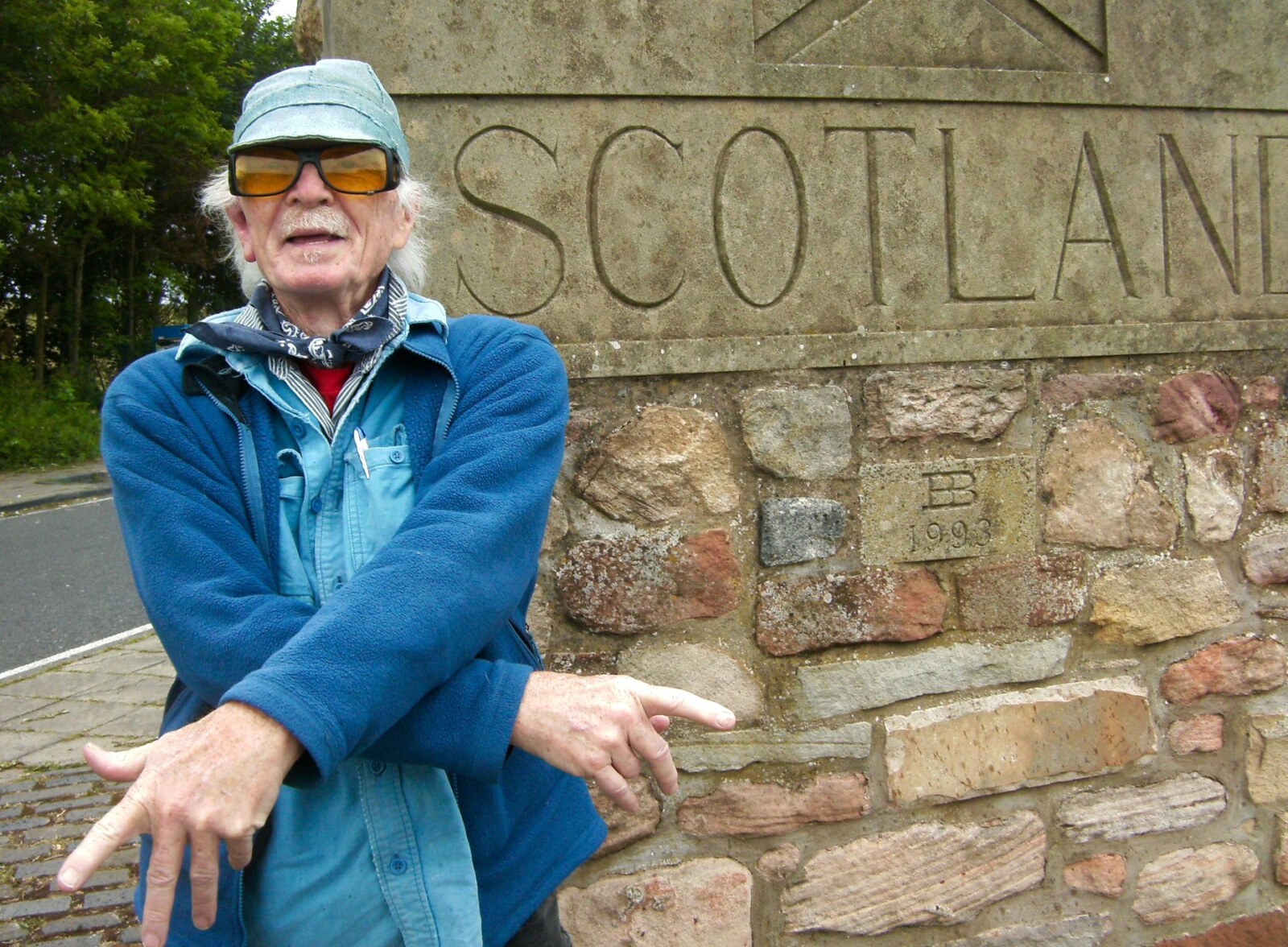 "I began to carry a guitar with me everywhere I went"
It's absolutely impossible to cover your discography. Would it be possible for you to choose a few of your songs that still warm your heart?
Michael Hurley: Any one of them can still do that when they feel like it. Most of them come back to me from time to time and it will be different when I play them.
Was music a big part of life in the Hurley household?
I would say it was. My father and mother both sang, although they didn't play instruments. My father was always practicing drumming on a practice pad though, especially when they partied. And my two older sisters sang together. And I grew up listening to records by Jelly Roll Morton, Fats Waller, Fats Domino, The Fire House Five, Marlene Dietrich, Bessie Smith and a host of others until my sisters started buying all kinds of rock and roll records when sale of 45rpm records started in the '50's. My mom would be buying Les Paul and Mary Ford's pop hits. We had a radio / 78rpm player when I was very young and later the 3 speed phonograph with a built in vacuum tube amp and I don't think any of those tubes ever died on us but that phonograph sure played a lot of records for years.
What were some of your first musical involvements?
When I started learning to play the guitar and entertaining family at first and later playing at parties on both sides of the Delaware River… I began to carry a guitar with me everywhere I went just about. It was a little Stella with blond paint job. It actually belonged to my sister, Maureen. But I played it night & day and it never had a case. Who needed a case?
How did Frederick Ramsey III discover you and what were the circumstances around it? 
The famed folklorist Fred Ramsey Jr. actually lived up the road from our house on the river road route 32 in New Jersey. And I hitchhiked the routes a lot. Fred picked me up one day when I was carrying the blond Stella and asked me what kind of music I played on the guitar. I told him mostly blues and twanged a few notes. He said if I wanted to learn more blues I should come to his house and that he had a lot of blues & jazz records. He appreciated the use of the Stella guitar (Stellas were made by Harmony). He said that was just the kind of guitar that a lot of the blues players played on. Paul Whiteman lived over the next hill, too. He also didn't mind picking up hitchhikers.
'First Songs' was released in 1965. You were a very young man at the time. What do you recall from the recording session?
They were held at Fred's home on the Federal Twist road. His wife Amelia and three children were there. They had a garden and Fred always had beer in an earthenware 5 gallon crock. He didn't bottle the beer. Just ladled it out of the crock which stood in the kitchen. So we would have meals there when we were there. My friend Robin Remailly came with me usually. There were several sessions. I was very excited to be recording. One evening I brought in a reel to reel tape recorder and for me Fred filled up a reel with selections from his 78s collection. His hifi was monophonic and he had one giant speaker with it. But I think we wired direct to my machine. So that was my first compilation tape. Now I'm still making them on cassette tapes.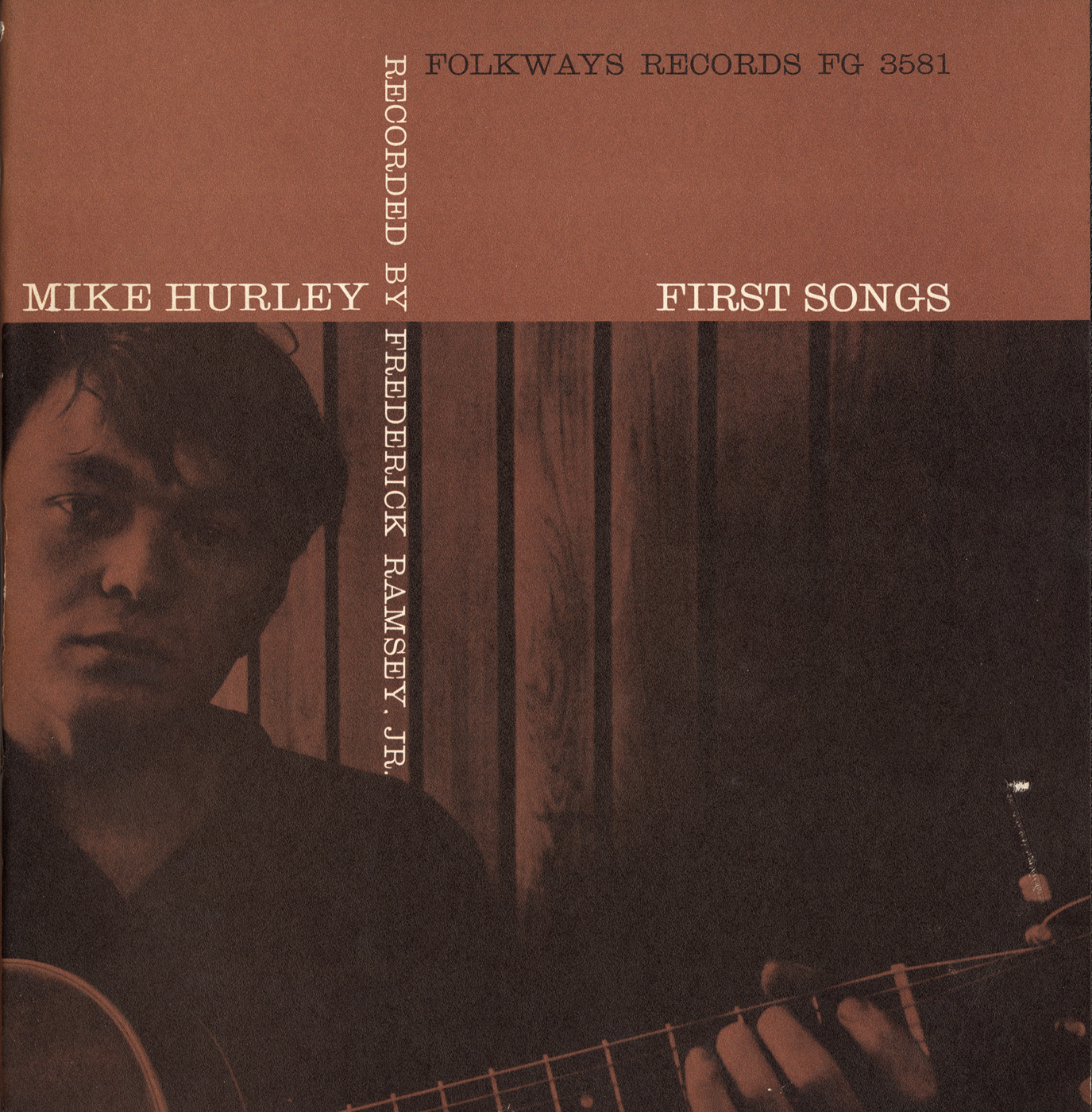 A while ago I interviewed your friend, Jesse Colin Young. How did you two meet?
I met Jesse in New York City and he was also from Bucks County Pennsylvania. But he and his cohorts lived farther south in the County. Somehow on the lower east side we met hanging out at Dennis Larcen's pad. Dennis was a mellow guy; always seemed to have a lot of guests. For a while in '62, we all were living together at a house Jesse rented in Point Pleasant, PA. and he tolerated quite a mess of us as I recall.
What occupied your life after your first album until your second release for the Youngbloods' Warner Bros. imprint, Raccoon?
I started taking on a lot of jobs 'o work. As I became a married man and a father. So; rent, groceries, motor vehicles; all the sort of stuff. Who would have think it? Pasta, as I called my wife then; she would have think it. Groundskeeper, Machine operator, foundry worker, cookie bakery worker, carding mill worker, shoe pattern shop worker, moccasin maker, carpenter, apple picker, tipi maker, grocery store general helper who was handy with a broom and could stock shelves and make kielbasa sausages, artist's model at the Philadelphia Academy of Fine Art, hot pretzel vendor on streets of Boston, hospital janitor, janitor at Paris Cinema Boyleston St, Boston; the latter is what I was doing when Jesse came to Boston and started making the album 'Armchair Boogie'.
What are some of the strongest memories from recording 'Armchair Boogie'?
Recording 'Light Green Fellow' one night when just me and Rube, or Robin Remaily, were present. The recording was done in the bedroom where Pasta and I slept and in the morning when I opened my eyes a I would see those microphones on their mic stands towering over the mattress where we slept on the floor and where Jordan and Colorado were born, and instantly a zing of energy would zip through my body. I was so energized I leaped over our garden fence that was as high as a kitchen stove, taking off from standing just next to that fence, I just picked up into the air and hopped over the fence from right there. The day we got our dog, Floyd Seeds Platano, to sing with us on a recording. We had a little combo there that day; Michael Kane, who then lived across the hall from us, Rube the Card, Earthquake Anderson, Seeds, and Earthquake was playing that harmonica which really inspired Mr. Seeds. I was enthusiastic about the recording. I told Jesse it was going to drive people up the wall. He said he thought it would drive them right out of the room. And the night a neighbor from down the street came at us with a long kitchen carving knife. He said, "You guys are peace farty." Earthquake came at him with a chunk of rotten wood with nails sticking out of it and he said, "You! You get out of here!" And the idiot left. Roberts Street, Brookline, Massachusetts.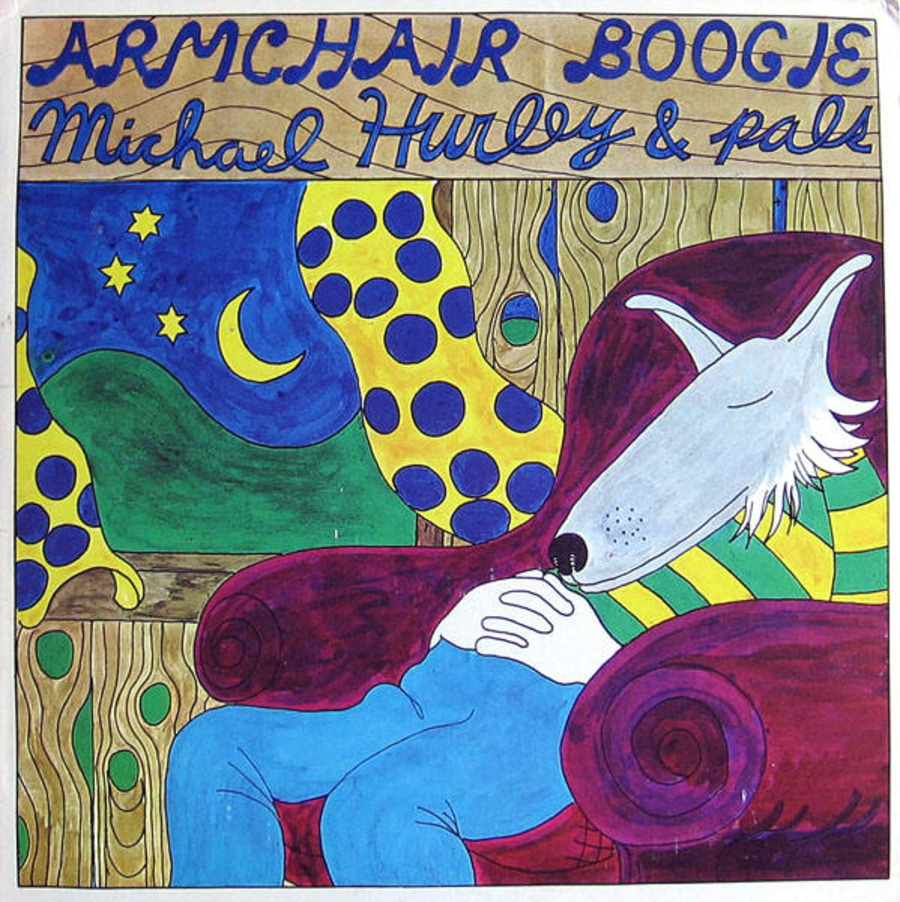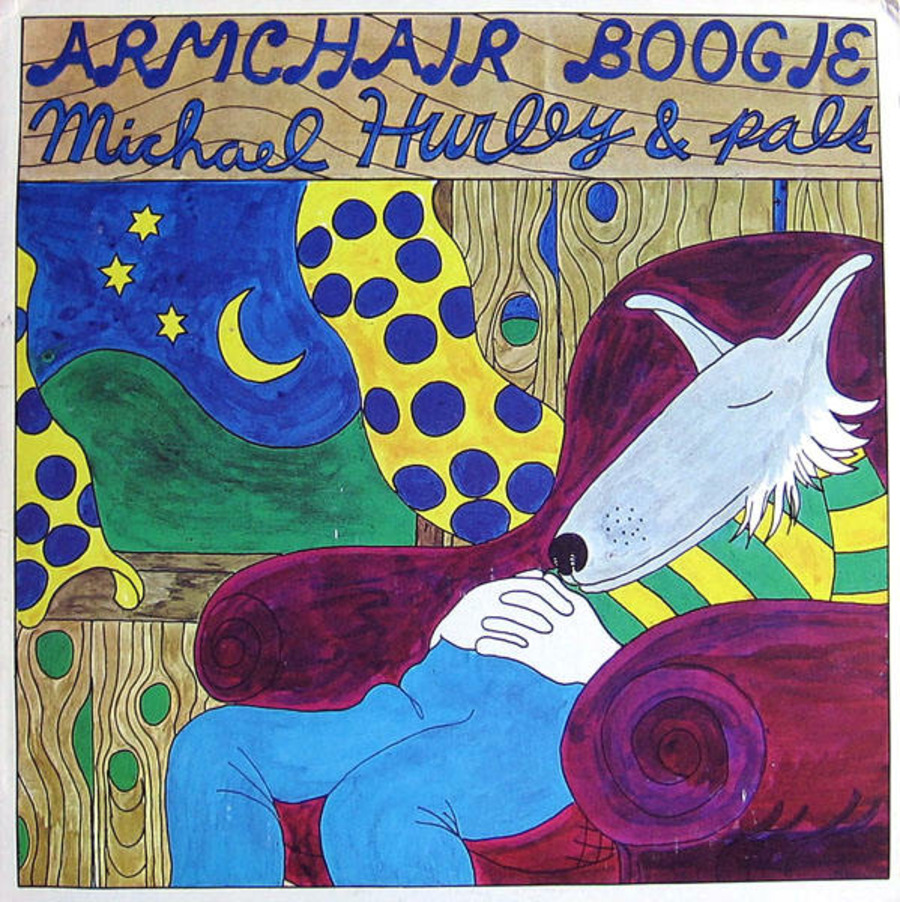 "Sometimes just melody bits that I wake up with"
How do you usually approach songwriting?
Words generally from my stream of consciousness sometimes along with melody occurring without prompt. Sometimes in dreams. Other times very deliberate and started from a good title to work. Sometimes just melody bits that I wake up with. I go to my Wurlitzer to find out what key I've got it in and then record the fragment with a handy pocket cassette tape recorder. When Josephine Foster wanted me to write an anti-war song for a compilation album she was organizing; I set about to write one called 'A Little Bit of Love For You'. And outraged by the crimes of the Monsanto corporation; I deliberately wrote 'Bad Monsanto' now available on bandcamp I believe.
Would you agree that 'Hi Fi Snock Uptown' is kinda a continuation of 'Armchair Boogie'?
'Hi Fi Snock Uptown' indeed followed 'Armchair Boogie' as was the plan with Raccoon Records to have three. And I journeyed to California to record it. Following that, back in Vermont, I was poised to record number three of the trilogy and journey to California again but was sad to hear that Warner Brothers, the parent company of Raccoon, had decided to shut down the 'Hi Fi Snock Uptown' endeavor number three. "What for? Because the first two sold so well?," is what the Youngbloods manager told me one of the suits at WB said. So then it was back to my own devices in the Green Mountains of Vermont, but the two albums were an effective persuasion for getting bar owners to hire me in bands for local gigs. Back in those days not everybody could easily get a record of them made to vinyl LP. So I began to go that way.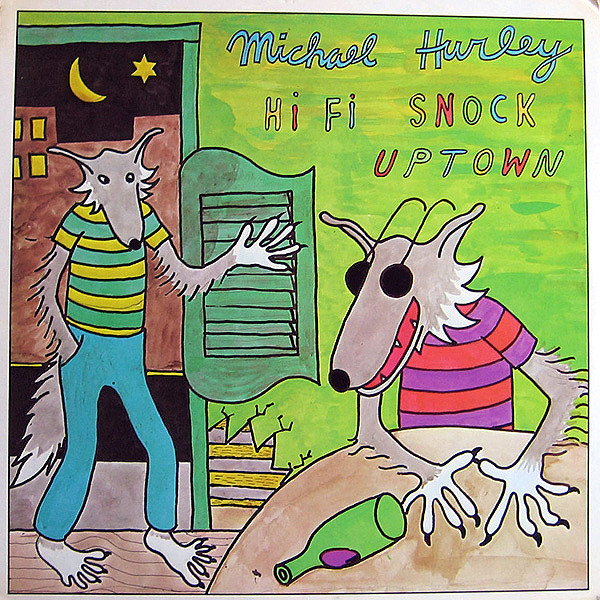 'Armchair Boogie' and 'Hi Fi Snock Uptown', had the benefit of Michael Kane as bassist on both coasts. Firstly, he had lived across the hallway in my 2nd story of the 3 story apartment dwelling in Brookline, Massachusetts. One of his principal activities was brewing beer in a 5 gallon earthenware crock in his spare time (Michael was working in a frame shop at the same time I was working at the Paris Cinema). Then the Youngbloods hired him for their bassist and Michael and his mate Cindy were relocated to Inverness California. So when I was summoned to come to California to make the next Raccoon recording, I firstly was put up with Michael & Cindy there. He had expanded his brewing hobby and even made some spruce beer. That is; it was flavored with spruce essence instead of traditional hops. Earthquake Anderson also lived in Inverness at the time. Earthquake was mainly J.C. Young's roadie and played harmonica on 'Sweedeedee' on 'Armchair Boogie'. I subsequently moved in with Fast Eddy and the Quake, which was what Earthquake and Eddy Ottenstein, who was playing lead guitar at J.C.'s home studio, called themselves when they was gigging as a duo in their spare time. Everybody I met around Inverness in '72 had a lot of spare time at the time. J.C. Young delayed a lot of time about beginning recording my album so Banana stepped up and recorded 'Hi Fi Snock Uptown' in his Inverness home studio and the list of instruments he played on it covered as much as a band could have, with Youngbloods drummer, Joe Bowers from state of Tennessee helping out in different kinds of ways besides drumming. The harmony vocal on 'Open Up' on 'Armchair Boogie' is my then wife; Pasta. Robin Remaily, or Rube the Card for these chronicles played fiddle on 'The Werewolf' and 'Light Green Fellow' and sang on 'Get the Best of Me'. Rube also fiddled on my first album for Folkways records and likewise is heard on Rounder Record's 'Have Moicy!'. Then the astute listeners can avail their selves with the fiddling of three of us at once: Rube the Card, myself and Spencer Lewis on Frederick Production's release of Gary Sisco's album; 'The End of the Trail'; check it out if need be. J. C. Young played bass on 'Armchair Boogie' on 'Light Green Fellow' and guitar on 'Be Kind to Me'. Scott Lawrence with piano on 'Grand Canyon Line'.
Many albums followed, including your collaboration with Mickey Bones on drums. 
'Sweetkorn' was made for the German label, Trikont (Bavaria). But mostly made in Boston in the last summer before "911" changed our American lives forever. For that reason the time spent in Boston recording it has a special place in my recall. Start in Lexington Kentucky: I played a gig at High on Rose venue in Lexington KY. Eddie Dean, the great music writer, had showed up from the DC area to catch the gig. Subsequently Eddie and my friend Bizeeto and myself stayed up all night talking at Bizeeto's house and we didn't even have any beer so we were drinking soda pop if anything.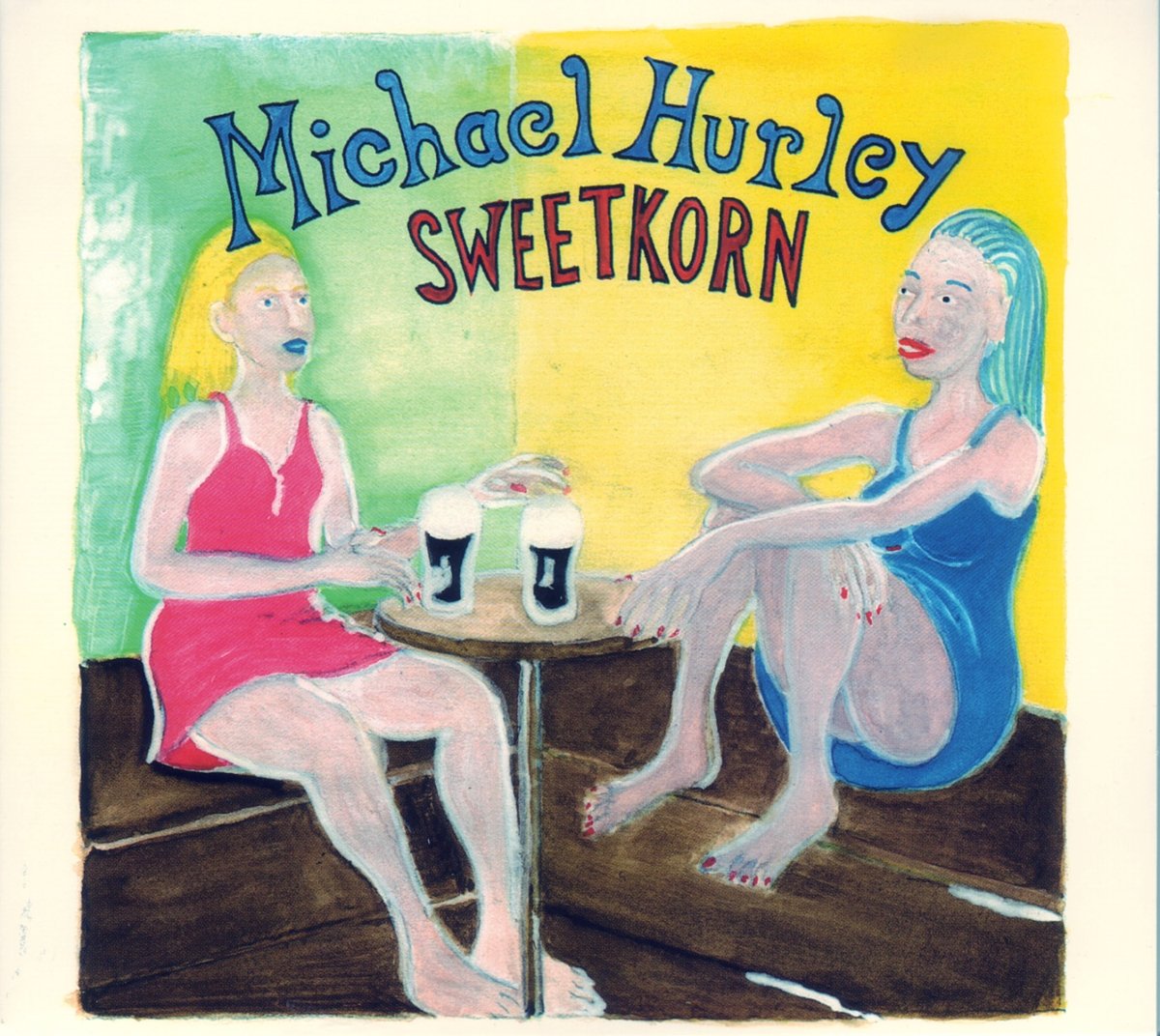 The sun came up and Bizeeto went down but Eddie Dean took off in his car for DC and I took off in my car for Boston and it rained like crazy the whole way. I brought an 8-track digital "portable studio" recording device with me that I had just bought and began staying on various friend's hospitality in a series to two week spells. Boston's many burbs. I stayed in Alston, Brighton, Cambridge and Summerville before I left. Saxophonist Scott Shetler took over as the recording engineer so all the sessions happened at his house in Brighton. Kicked out of there by Jill Gross, his lovely wife, next place was Cambridge with Robbie "One String" Phillips, who plays the washtub bass on some the the tracks on 'Sweetkorn'. One String Robbie Phillips was with it from the get go 'till I finally went wandering back to Ohio. My '68 Chevy Impala 307 needed some electrical problems sorted out. Robbie's brother down in New Bedford had a garage and he got it sorted. Brighton, where Scott (Scotty Wotty) lived was a burg of Boston that was the destination of many Irish immigrants and I could always tell which ones they were just to see them walking the sidewalks. The Castle was a bar for the Irish where we used to go and hang out after working on the tracks. Closed now, but it was a good place for us. "Reign of terror!", Scotty Wotty would often declare before setting the recorder off on another take. Another hangout was in Cambridge, a place called The Middle East, which was where I met the great Russian violinist; Olga Cousnetsova, who was a member of the Rhode Island Philharmonic Orchestra. Olga played some great violin passages on such tunes I was doing like 'Got Over It' and 'O, My Stars' and 'The Rue of Ruby Whores'. She knew her way around town. I had been knowing One String for a while previous to his participation in the the 'Sweetkorn' making. Robbie was crafting a lot of one string, two string and three string guitars from planks he got from furniture put out on the sidewalks of the Boston burbs on garbage night. It was customary in the Boston burbs to put out unwanted items for collection by the city. Such items as armoires, bureaus, desks, bookshelves et cetera. Much of this stuff was made of ancient quality hardwoods and One String busied himself in the basement cutting out guitar shaped forms to which he would apply all the hardware needed to represent a durable instrument. He demonstrated the durability of these (mostly one stringers) to me one night in Somerville by dropping one upon the cement sidewalk from his shoulder height so that I could see they were tough. I tried to help him market them and with some depictions and we made an add for the internet and I found some friends who would buy them for their kids around Christmas time. But they didn't seem to take off. Many an accomplished guitarist would disdain the one stringers until they would start to play one and then we would see some fun happen. I had artists playing the one stringers on radio and in live concerts. I even armed four of the members of the Ida band when it became 'Ida Con Snock' with these instruments which we began to call Diddley Bows and we performed a number at the Unitarian Church and I designed the shape for some of them on a napkin that featured our Goat's Honor goat hoof shape for the peghead. One String even fashioned for me a complete 5 string banjo that he cut true to the measurements of St. Elmo, which is the ancient fretless banjo I was playing last night streaming from the Rosebud Lounge in Scappoose OR and the St. Elmo still has the decal logo we designed stuck inside the hoop; that of a woodpecker head similar the the Thrush Muffler logo.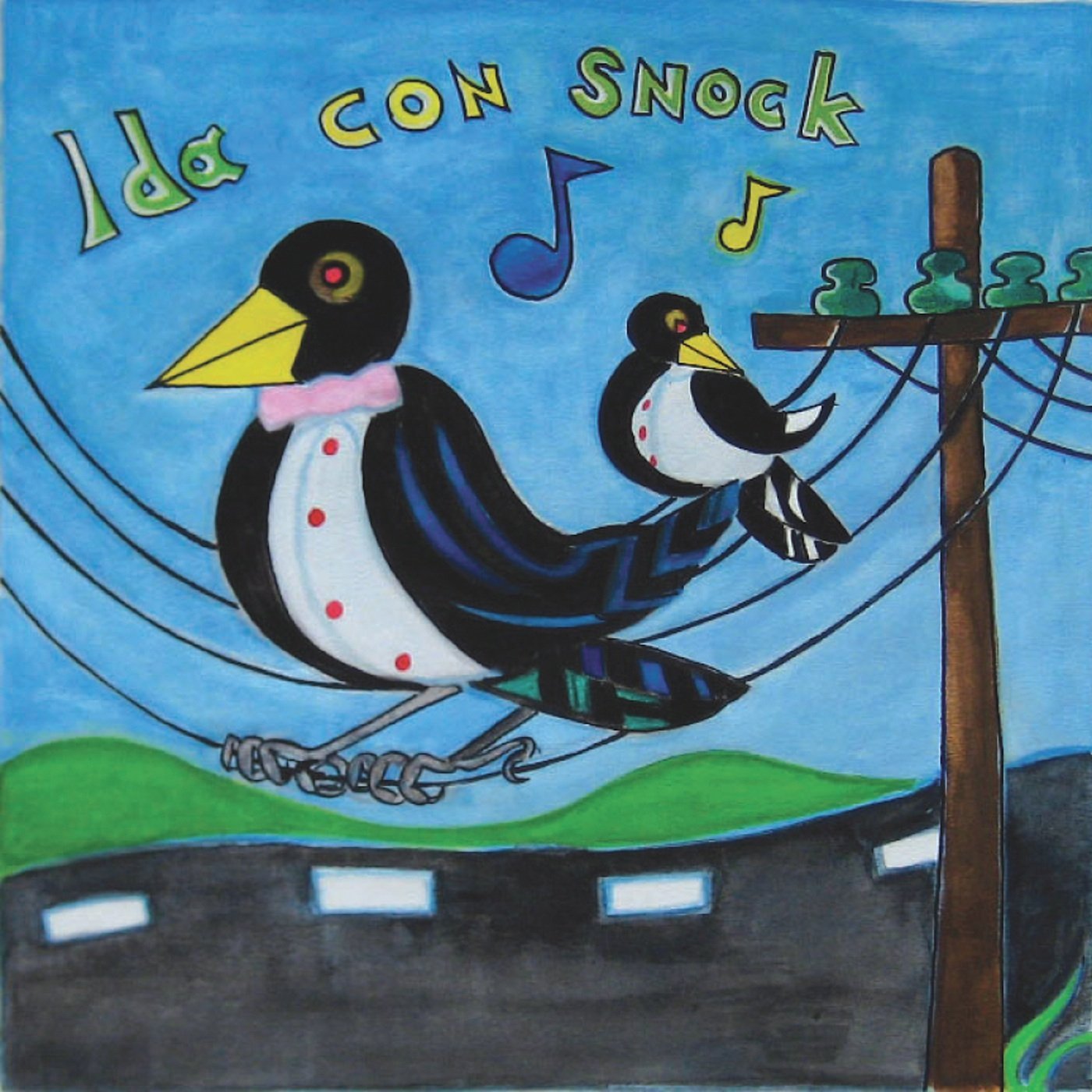 One String was never the soft spoken guy, never a whisperer. He was kind of boisterous. Driving around the town of New Bedford in his battered Volvo, and he espied a friend half a block distant on a cross street he would just stick his head out the window and yell loud enough to get the friend's attention. Even farther than that, while we were looking for our friend blues guitarist Paul Geremia not to find him home but finding him in the middle of a shallow lake gathering oysters with a lady friend – no problem; same thing – he didn't sing but his voice sure would ring.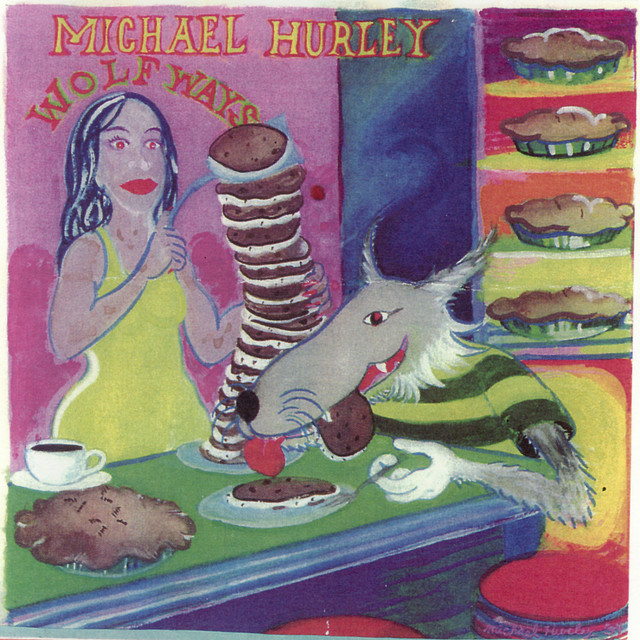 Mickey Bones was the leader of five different bands in Boston. He had a band for every kind of music that he liked; dixieland jazz, parade marching music, jug band music, blues music, hillbilly and jump blues. One String was a member in some of these bands. Mickey was mostly the drummer but sometimes he played a small accordion. Another of our haunts was a pub of historic status called The Plow and the Stars. You had a good chance to get in trouble there, or to warm yourself up sos to cause trouble elsewhere. But the Plow was consistent in providing roots music in a raw and raucous room. Why they didn't get shut down I don't know. But if they still open I wanna go. Bones was available to check out there and it was a good place to hear him. Before the 'Sweetkorn' project, Bones was part of a trio that I brought to Germany with me for my first German tour in 1995. He's still quite active in and around the Boston area.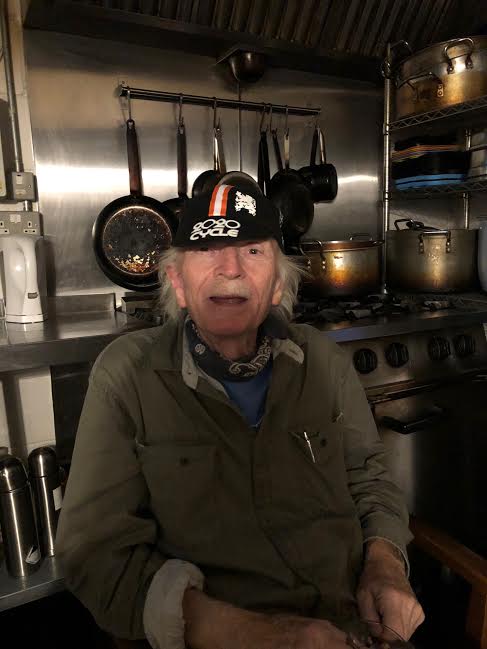 How do you remember touring with Son Volt?
I went on a tour with Son Volt as an opening act which I played solo. The also and another act; the band Six String Drag. I liked these bands very much. Still lately I been doing a tune a tune written by Rob Keller, who played bass with Six String Drag.
In 2010, Secret Seven Records and Mississippi Records teamed up to reissue 100 copies of your rarest album, 'Blue Navigator', on 8-track tape. You're a long-time collector of music on 8-track tapes. When did you become fascinated about it?
Well I was a known 8-track obsessive. During the heyday of 8-tracks I barely knew of their existence. I would be hiking along the road and see a pile of quarter inch tape like spaghetti. It was a mystery. I thought the tape was from reel to reel type recording. it looked just like it. Around the time 8-tracks were being phased out, around 1985, I wanted to get something so I could play tapes in my car.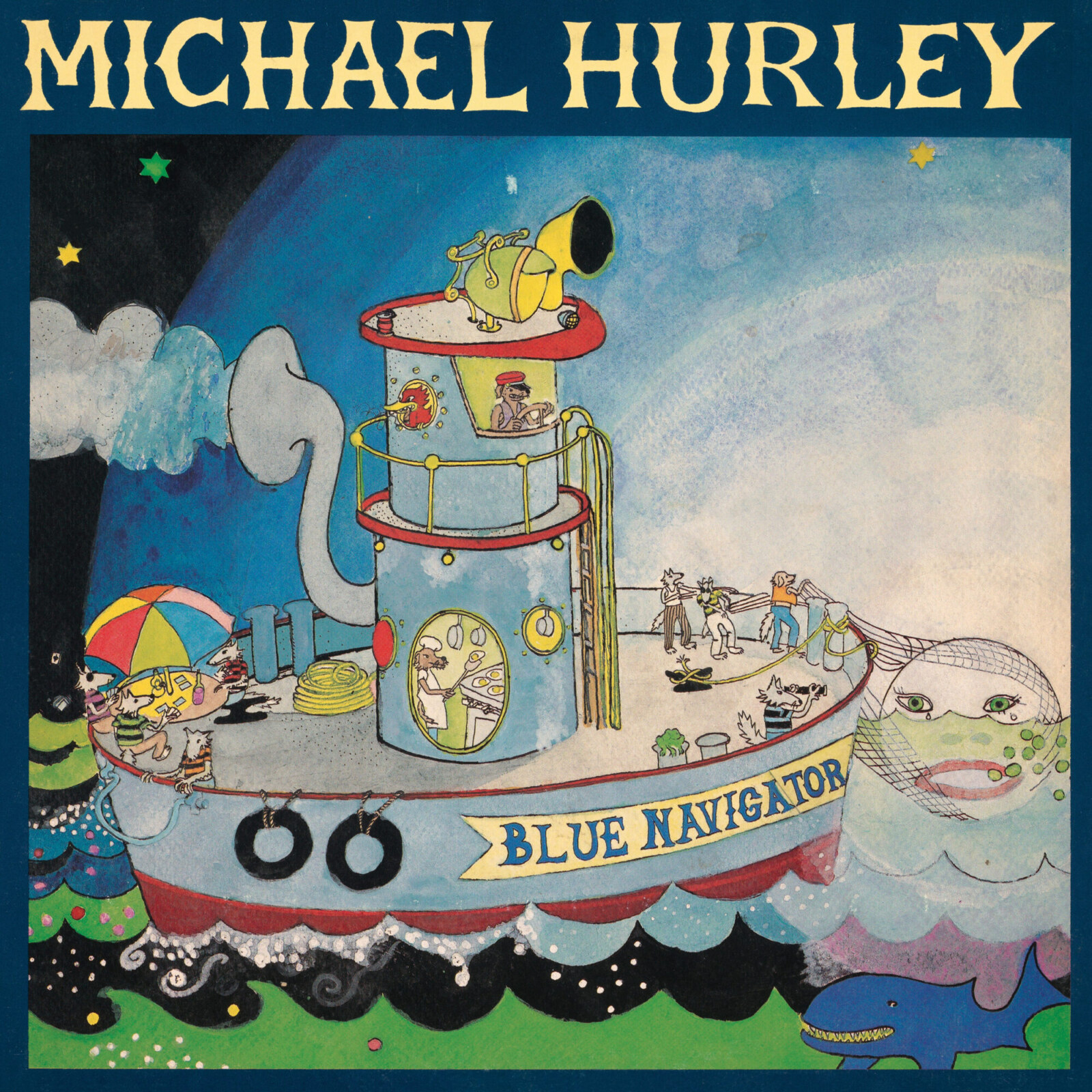 There was this car stereo shop in Barre, Vermont. They had a whole wall of 8-track/FM stereo players selling for $5.00 per whack. So I asked the guy if it was possible to work on the cartridges. By that time I had learned that the piles of spagghettied tape I kept on seeing were 8-track messes that frustrated drivers had thrown out the windows of their cars. And the guy says, "You can work on them easier than you can work on cassettes." So after I bought one and hooked it up in my rig it was about the same time as a lot of stores were dumping their 8-track cartridges as low as 10 cents apiece. So I began sampling many different kinds of music that I didn't know much about. I could afford to take a chance. And that's how I discovered Juice Newton. A few years ago I wrote an article on 8-track tape cartridge repair and included some of my technical drawings. It was published in the Bull Tongue Review, which is a zine published out of Florence Massachusetts. Music writer Byron Coley has a lot to do with that.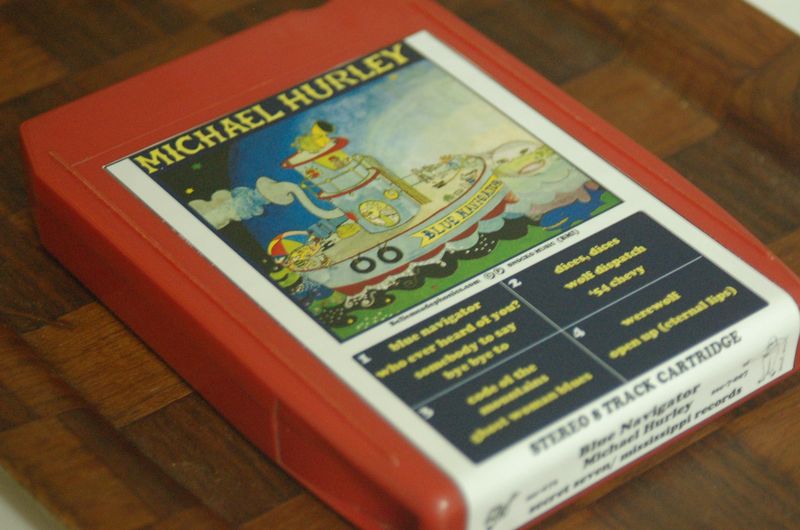 Tell us about your magazines; The Underground Monthly, The Outcry, and The Morning Tea.
I started making little zines when I was still in high school. I made them with a mimeograph that was at the printing shop where I worked. After I quit high school I made another zine, The Morning Tea. I remember selling it on the streets a Cambridge Mass, Harvard Sq. for 10 cents apiece. That might be equal to about $1.50 nowadays, due to inflation. Still not a feasible way to make a living. You gotta love sardines.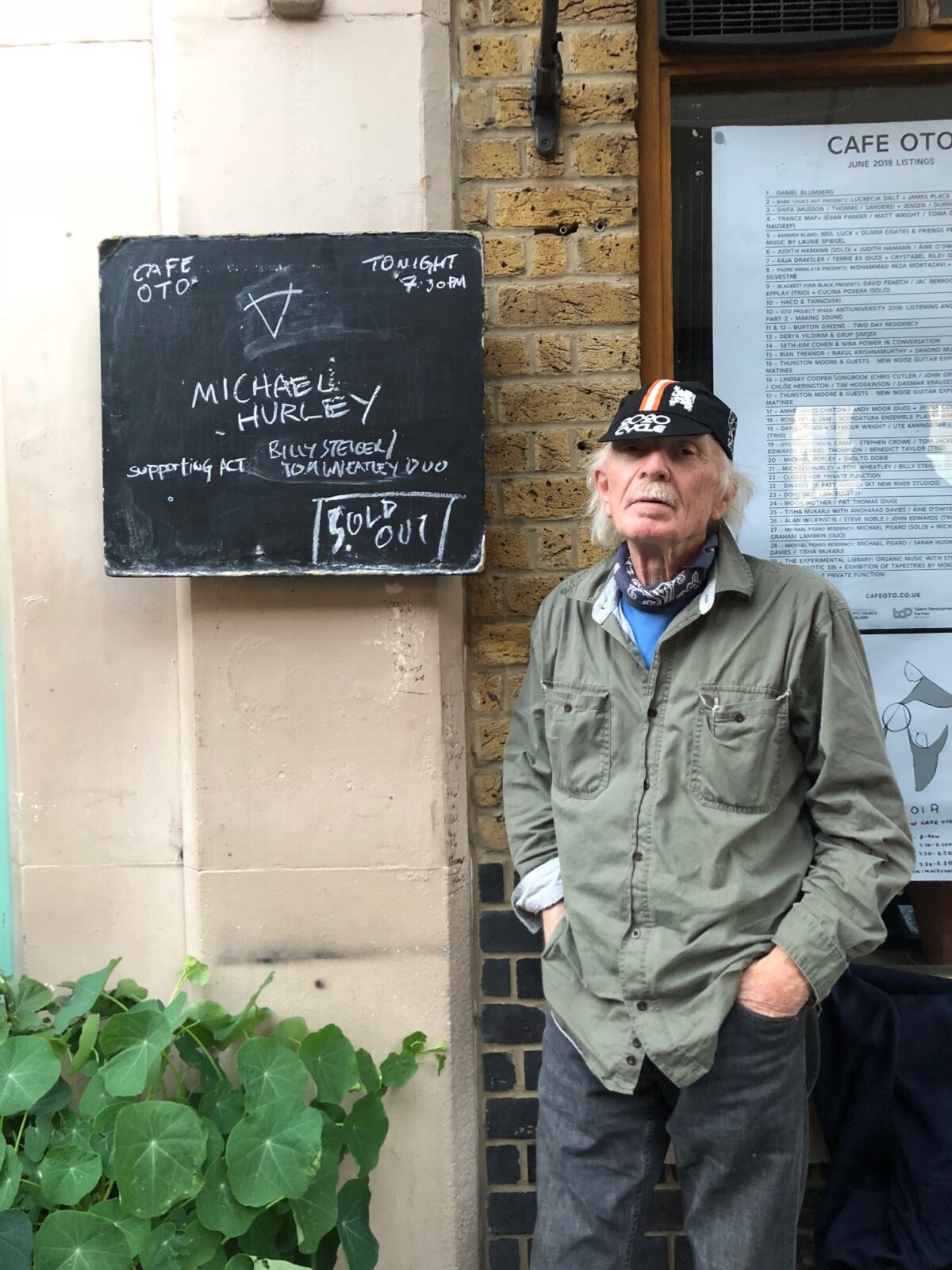 What currently occupies your life? What are some future projects?
This very springtime in the pandemonic, I switch from mode to mode. There's the art mode; paintings and crafts, and then there's the moto mode; automobile mechanics, and then there's singing and playing on my guitar and piano. Gig flow very low right about now. Don't forget your garden mode.
"I like a raw truth"
Let's end this interview with some of your favourite albums.
I like original music. I like to listen to people who are playing themselves, not somebody else or who they think they should be. I like a raw truth. I like to celebrate the hilarity of life. The whole deal. The boogie woogie, the bebop and the blues as well as folk music of all nations.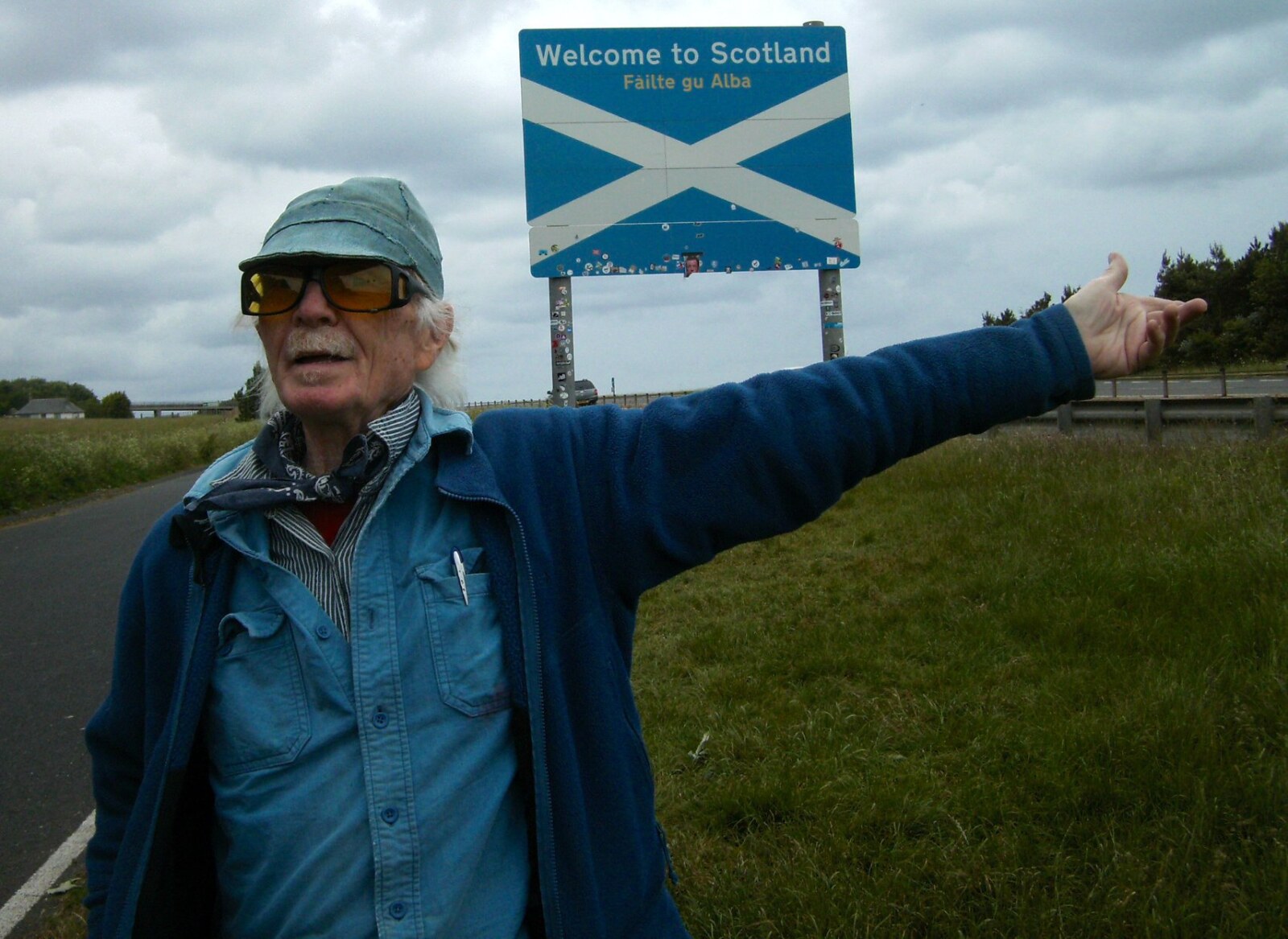 Thank you. Last word is yours.
Enjoyed my visit to Ljubljana with Mickey Bones and Robert Mitchner. Thanks!
Klemen Breznikar
---
Michael Hurley Official Website / Facebook