BOY Shares 'Fit Back In' Acoustic Version Featuring Kaiser Quartet | New Album – Early in 2022
Exclusive video premiere of 'Fit Back In' by the massive Swiss–German girl duo BOY! New album out early in 2022 on Groenland Records / SilverDoor Music.
---
With their acoustic version of' 'Fit Back In', BOY has succeeded in creating another highlight of an intimate acoustic interpretation for which their fans love them so much-live and on record. Recorded with the Kaiser Quartet, the warmth and security of Valeska Steiner's voice envelops us and is gently bedded in the fine instrumentation of Sonja Glass.
'Fit Back In' opens with the lines "Feeling like a stranger in my city and my skin / Nothing around here reminds me of anything", and while these may appear timely for a world overfamiliar with lockdowns, the song was written before Covid-19 arrived. Instead, it was inspired by the death of Steiner's father, with whom she was particularly close, and the lyrics were written over the course of more than a year. If, however, this sounds like the premise for a sad song, think again. It's instead a masterclass in finding hope in despair.
"I feel so grateful for this song," Steiner says, "because I really learned something for myself. I started writing it after my father passed, when I had this weird feeling that, in just one more week, a year would have gone by and somehow I'd have to be magically over it and not feel so sad or lost. It's like there's this official mourning period, and after that you're meant to be fine. So I wrote it while I was "allowed" to have this feeling, then sent the lyrics to Sonja, who wrote the music. Later we decided the end wasn't working, and another few months passed, and then the line "Time doesn't heal / It just goes by" came to me. It felt like such a relief! There are so many well-worn phrases we don't really question, like 'Time heals everything', but some things are just sad forever. I found comfort in acknowledging that, and at the same time I was able to see more and more clearly how, as time passes, it brings new life and new beauty and new things to look forward to."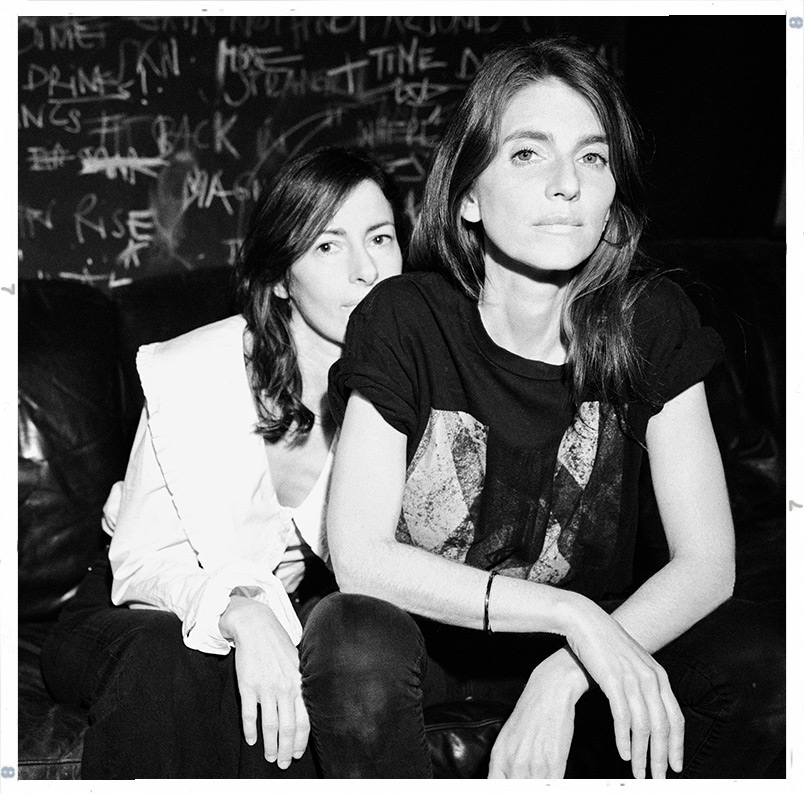 Further changes have taken place in the BOY camp, too, since their last show in 2017. Steiner returned to live in Zurich in time for the birth of her first child, while, back in Hamburg, Glass delivered her first film score, written for an acclaimed documentary released in 2019. "There was so much going on in Valeska's life," she says, "that I had to bridge quite a significant stretch of time between our last album and now, kind of waiting for her to be ready again. So I used this time to become musically involved in a few other projects, which gave me a new perspective on all sorts of things."
Equally significant is the fact 'Fit Back In' represents BOY's first music with Glass as producer. "We were reaching out to different people while we worked on new songs over a period of year," she explains, "and I recognised that I was eager to evolve and finding it difficult to pass the producer's chair on to someone else who, like me, is simply trying to find the right garment to fit the songs. So, since I was always responsible for the music side of our band, we figured I should woman up and do it myself. It was initially way out of my comfort zone," she laughs, "but it's very important to push yourself. I also like the fact that it's a woman producing the record. This feels very important nowadays…"
---
BOY Official Website / Facebook / Instagram / Twitter / YouTube
Groenland Records Official Website / Facebook / Instagram / Twitter / SoundCloud / YouTube
SilverDoor Music Official Website
Headline photo: Johan Sandberg