Andy Dalby | Interview | Legendary Guitarist for Experimental Progressive Rock Band, Kingdom Come
Andy Dalby was a member of Kingdom Come, with which he recorded three albums between 1971 and 1973, and was the only constant member apart from Arthur Brown. After Kingdom Come, he played on Brown's solo albums 'Dance With Arthur Brown' and 'Chisholm In My Bosom', as well as doing session work.
---
Dalby performed with Kiki Dee, Vapour Trails, and then Jack Green. In 1982, he joined the re-formed Camel and appeared on the 'On the Road' live album. Dalby is still very active and recently collaborated with Spirits Burning and Michael Moorcock.
Where and when did you grow up? Was music a big part of your family life? Did the local music scene influence you or inspire you to play music?
Andy Dalby: Any or all of this may or may not be true/untrue. I believe our memories are constructed to suit us.
I grew up in Woodhall Spa in Lincolnshire (UK) in the '50s and '60s. Lincolnshire is farming country and a lot of my friends were from farming stock. My Mum was a teacher and she played the Welsh Harp and a bit of piano, she loved Welsh music. My Dad sold tractors and he loved big band swing music, Frank Sinatra, Django Reinhardt and Les Paul and Mary Ford! My Taid (Welsh Grandad) had been invalided out of WW1 and his wife (my Nain, who I never knew) had died, so he lived with us. He had a beautiful HMV radiogram, he was into all manner of classical and music hall music, so there was plenty to influence me.
Our local gig was the Coronation Hall in the woods. Every Saturday night a band would play. The only one I remember that was from Woodhall was "Dale Young and the Seminoles", they played covers as did most of the bands that came. The most memorable bands were Frankenstein and the Monsters, their show started with Frank getting out of a coffin on stage, scary lighting/sound effects and they were all dressed up as zombies, ghouls etc. (Does this sound familiar?) and The Rats who were from Hull and I believe went on to feature as the Spiders from Mars.
When did you begin playing music? What was your first instrument? Who were your major influences?
My first guitar memory is from when I was about 5. My Mum made a cardboard guitar for me to stand in front of the mirror and mime to my Dad's 78s. The thing that got me going, and still does, was 'How High the Moon' by Les Paul and Mary Ford. They were a married couple, he played all the instruments and she did all the singing, he basically invented multitrack recording just after the end of WW2. He would speed up the tape and record the bass parts, which would then play back much lower pitched. She would track vocal harmonies with herself. All basic stuff these days.
Some time soon after that I was given a plastic ukulele with the legend "Rock & Roll Guitar" on the front. I never understood the tuning, apparently you tuned it to 'The Campbells are Coming'. Anyway I managed to start picking out tunes on it, the theme to 'Z' Cars (sixties TV cop show) being one of the first. Then, when I was 12, my sister was taken on a 3 month holiday to the States by Taid. I was given a "proper" guitar as compensation. When I say proper, it was actually the cheapest guitar available at the time. A nasty Russian acoustic with an action (the height of the strings above the fret board) of about ¼ inch, virtually impossible to play. Of course I didn't know that, so I just played it. I started to teach myself all the Shadows tunes and anything else that I liked. It was the era of the guitar instrumental so I had plenty to choose from. 'The Cruel Sea' by the Dakotas and 'Walk Don't Run' by the Ventures were particular favourites.
What are some of the earliest bands you were part of (before Charge and Kingdom Come)? Did you make any recordings?
My first band was "The Outer Limits", named after my favourite TV show of the time.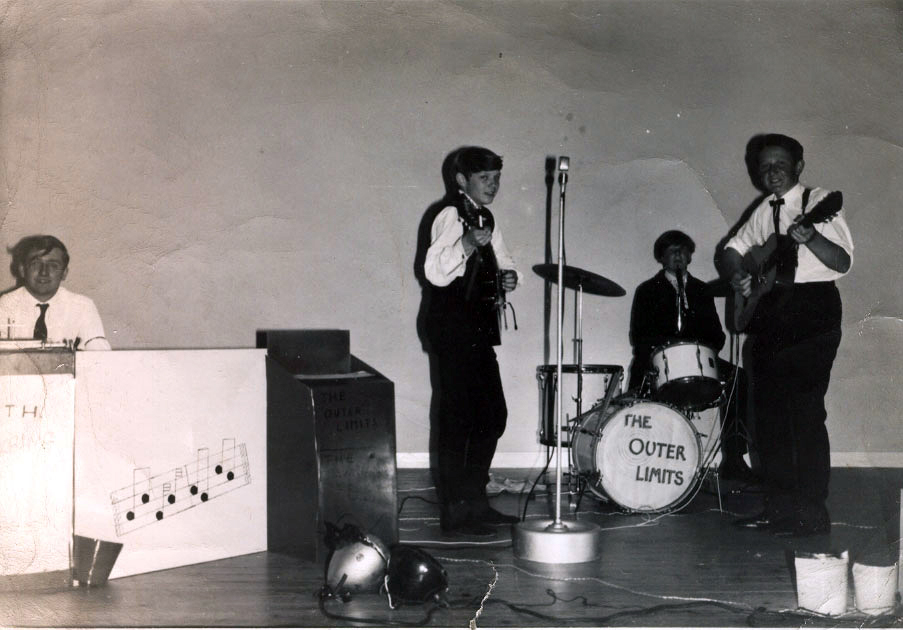 We practised for ages at Nick the drummer's house and eventually did one gig in the church hall. I don't know what the occasion was but the photo is very impressive. We started with 'Wipe Out', after that I have no idea. I remember we practised 'It's All Over Now', 'Can't Buy Me Love', 'Around and Around' and probably 'Walk Don't Run'. As far as I'm aware, nobody had the courage to record it!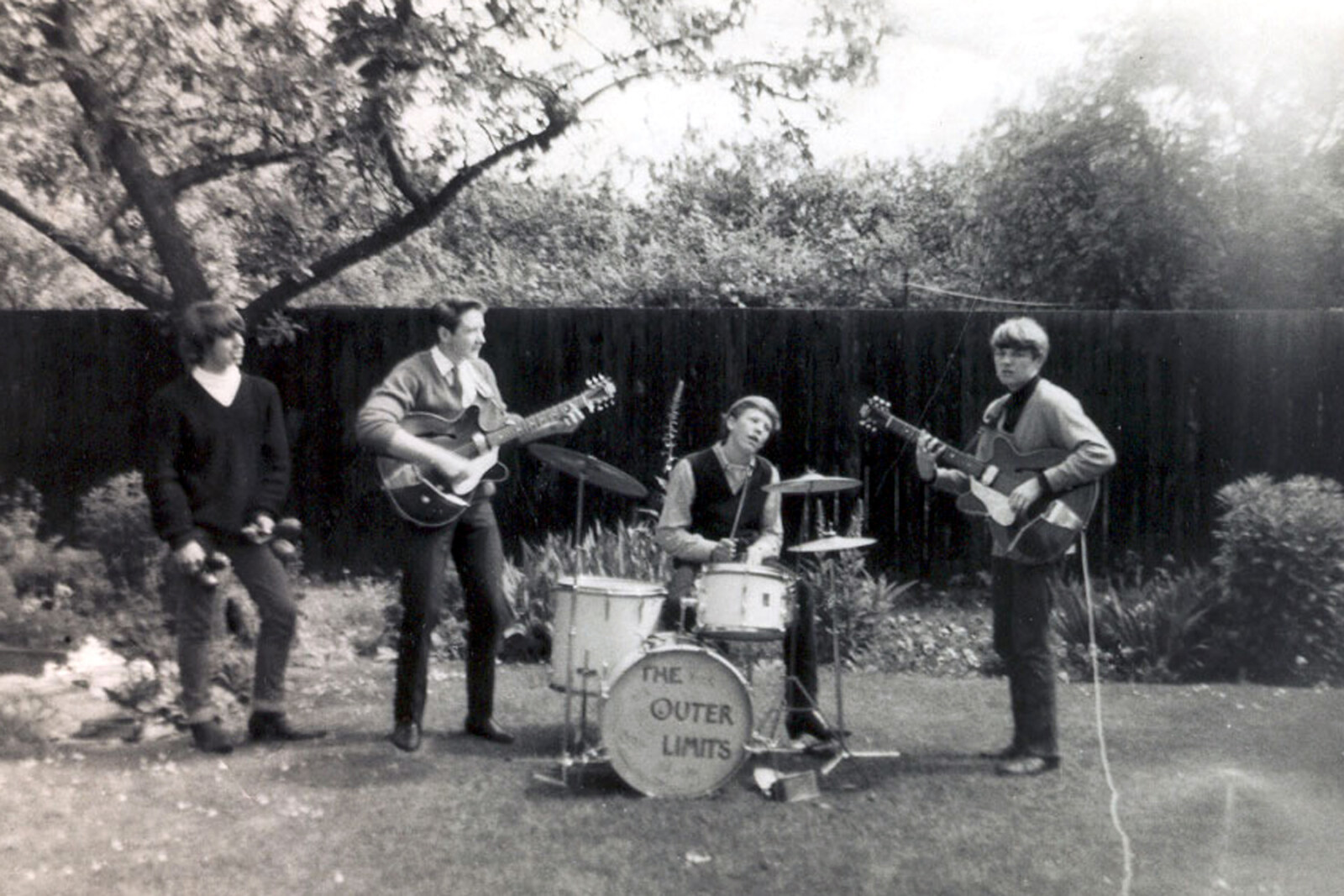 You studied art?
I left home when I was 16 to do an apprenticeship as a draughtsman at Rolls Royce in Derby. This was where they made aero engines, not cars. It was a 5 year course but after 3 years I was getting itchy feet. I had taken photos since I was very young and after my Taid gave me his Rolleiflex twin lens reflex camera I started getting more serious about it. The Art College in Derby had just moved into a new building on the same site as the Technology College I attended with Rolls Royce. They had started a diploma course in Creative Photography but to get on it you had to have done a foundation course at an Art College. I had not, as I had been attending the Tech College doing Mechanical Engineering. Anyway, I applied and took a portfolio of photos and drawings along. They seemed to like me and my work so they started a one year Pre Photography course for people in my position. At the end of the year I was given the opportunity to go straight to Year 2 of the main course. Strangely I have very few photos from that time. This is one that Paul (Brown) took of me in a pub in Derby. It's a B&W photo (we didn't get to do colour until the third year) that he painted on, to art it up.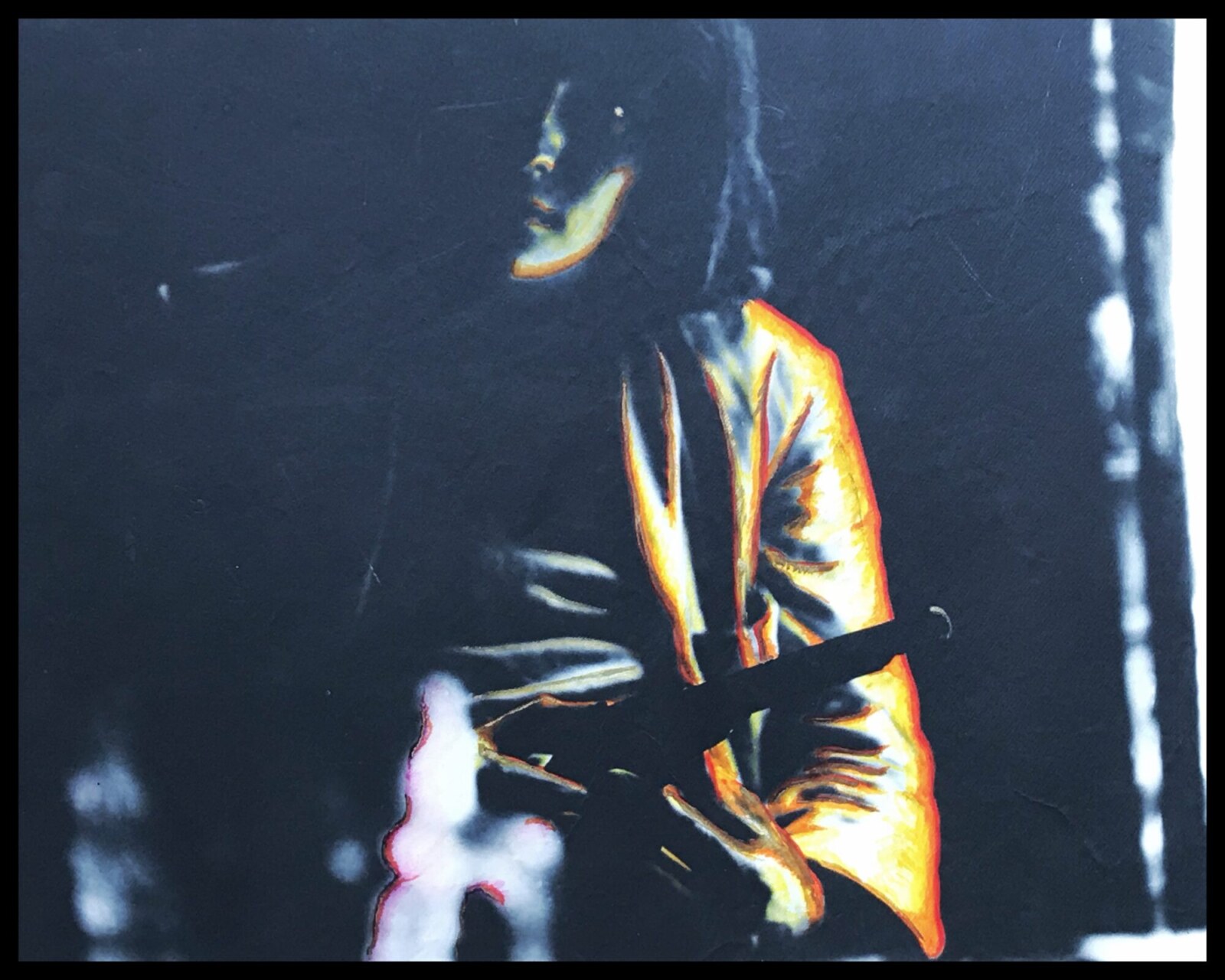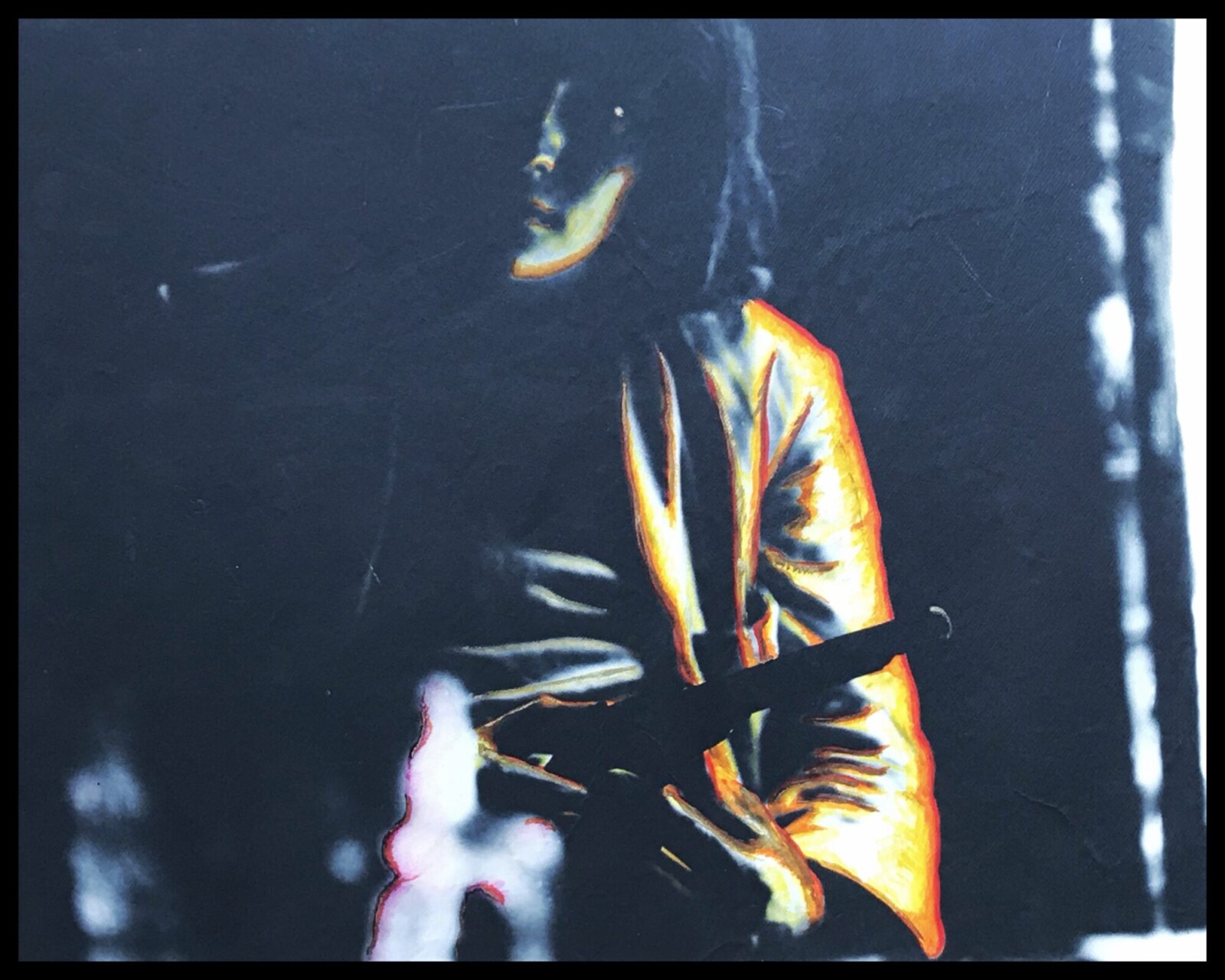 These two are from one of my photo projects, the only thing I have left.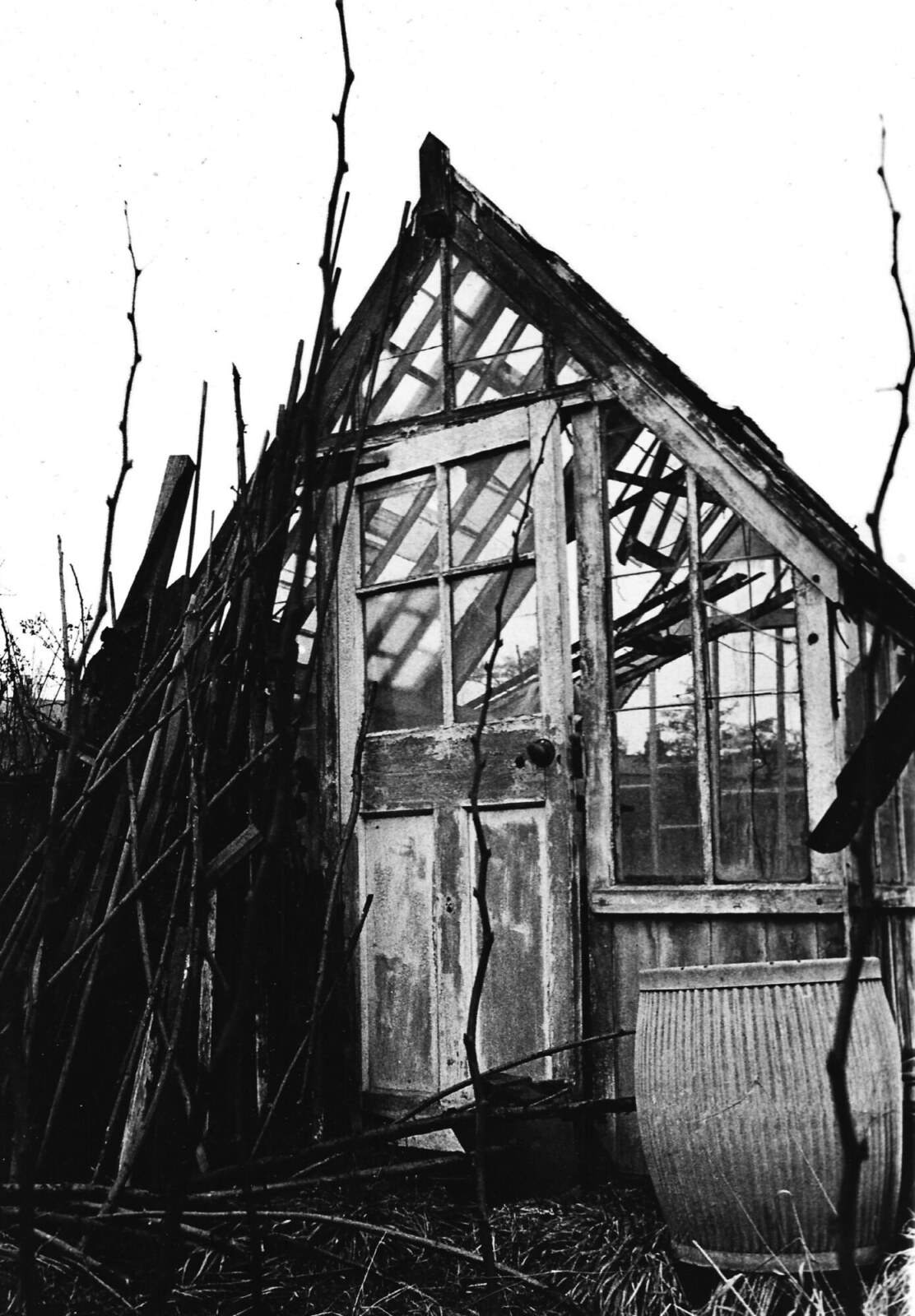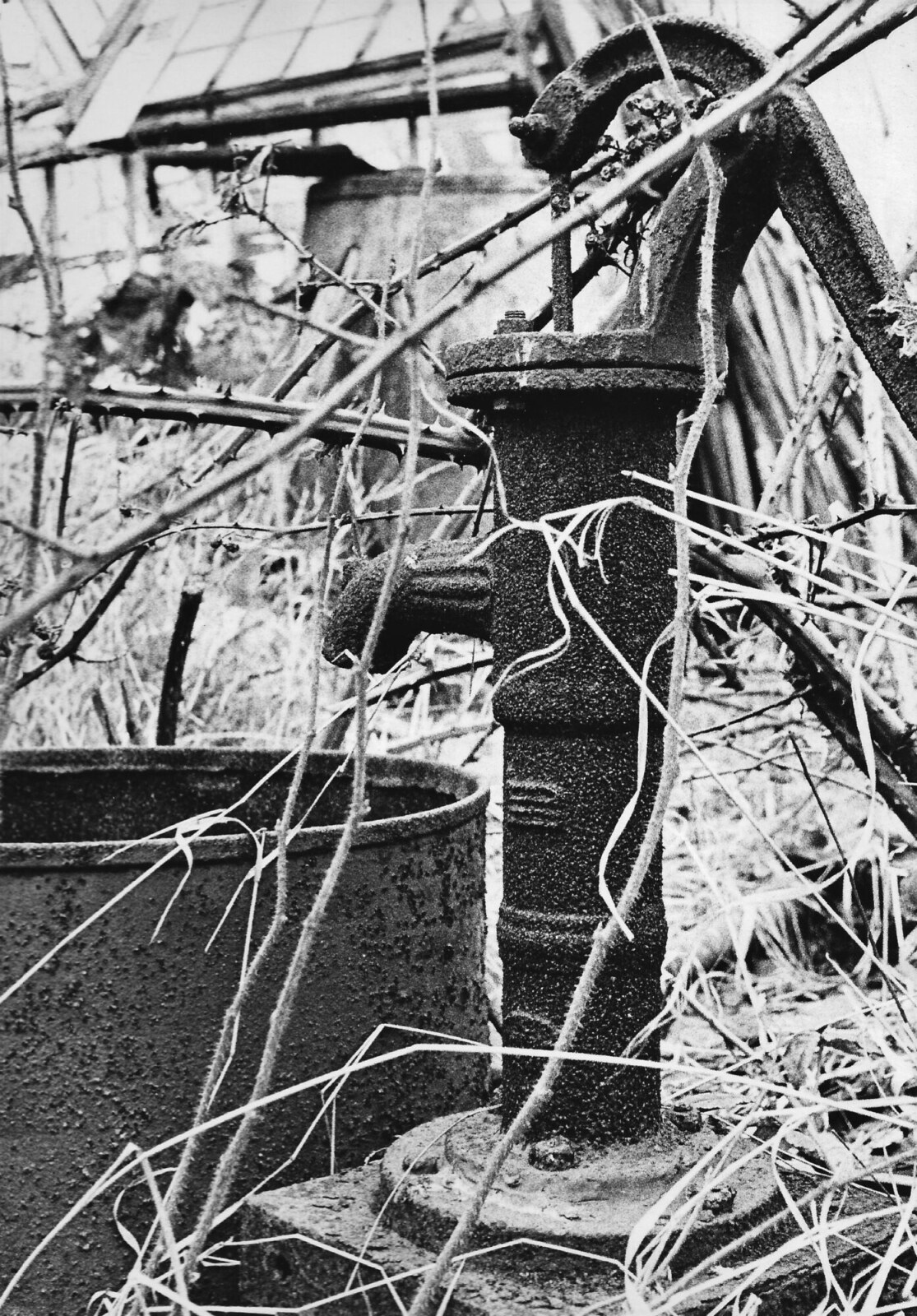 While I was at Rolls Royce, (interesting fact – people call the cars Rolls, but the employees at the factory call the company Royce's, because Royce was the engineer whereas Rolls was the money.) I carried on playing guitar at home (pretty much what I do now) and learning things, mostly the Stones, the Animals, the Yardbirds et cetera. One leap forward in technique for me was an album called 'Sonny Boy Williamson and the Yardbirds'. I learnt all the lead guitar from that, it had a photo of Jeff Beck on the cover so I foolishly thought it was him playing. It was however Eric Clapton, but he had left the band before the photo shoot. Up until that point most guitar sounds were a bit thin and clean. Then came 'the Beano Album' (John Mayall's Bluesbreakers with Eric Clapton). I don't know how I found out about it, but I remember going into Chas Fould's record shop in Derby when it came out. In those days you had booths where you could listen to records to see if you liked them. It only took the first few notes of 'Hideaway', and I bought it. Then I had to figure out how to get the sound. I don't know what guitar I had at this point. The apprenticeship at Royce's involved working in every department in the works. At one point I inevitably came to the model shop. They built models of the engines in wood to test certain features. I knew someone who had a Gibson Les Paul, a highly desirable object. I persuaded him to lend it to me and took it into work. The guys in the model shop drew around it and cut me a copy out of wood, mahogany or something. I then whittled and shaped the neck and the head, put frets and a nut in, added a bridge, tailpiece and machine heads and hey presto. I had a guitar. Eric Clapton had just had his SG painted psychedelic and I'd been to see Cream play, so I painted my guitar the same, except I did the fretboard as well. It had no truss rod, but it seemed to work. I even did a gig with it. I wasn't in a band at the time but one of the apprentices was a local boy and he played bass in the Harvey Stuart Blues Band. I used to go to see them and they got to know I was a guitarist, and I loved the blues. Somehow they got a gig at Eel Pie Island, very big, very important and in London. When the time came though, their guitarist couldn't make it so they asked me to dep for him. We had a couple of rehearsals, I knew most of their set anyway, and off we went in the Bedford van. It was magic, a beautiful summer's day, we were at Eel Pie Island and we were supporting Family. It was like being a rock star. We played OK but no one was really interested, they were there to see Family, one of my favourite bands at the time. The thing I remember most was that they had Vox AC30 cabinets hanging up either side of the stage for a PA.
That was my one and only gig until Art College and Charge
You formed Charge with your fellow art students?
Paul Brown and I were on the same photography course and at some point we got together and started the band. Chris Gibbs was also at the college, I think I knew Slim from Royce's. He was the "Ringo" playing in another band and we nicked him. I don't know where Nick Hoffman came from, other than NZ. We all hung out together anyway, along with Dave Yoell, Tim Price and others. We had a roadie called "Freak". I remember he came for his interview at the college with his Mum. We were amused but he didn't seem to mind. Dave was later to do lights for KC [Kingdom Come], and Tim was KC's tour manager for a while.
It was you on lead guitar, Chris Gibbs on bass, Martin Steer on drums and Julian Paul Brown on organ and guitar. What do you recall from playing with Charge?
Paul and I did the singing, and wrote the songs. We had the Art College rooms to rehearse in and we were very poor so gear was difficult to come by, I built a 4×12 cabinet at home. I also built another guitar, I had a lovely Framus archtop acoustic and in my infinite wisdom I decided to cut it in half and make an electric guitar, with a round body! I still have it, here it is relaxing on the porch of my studio "The Shed"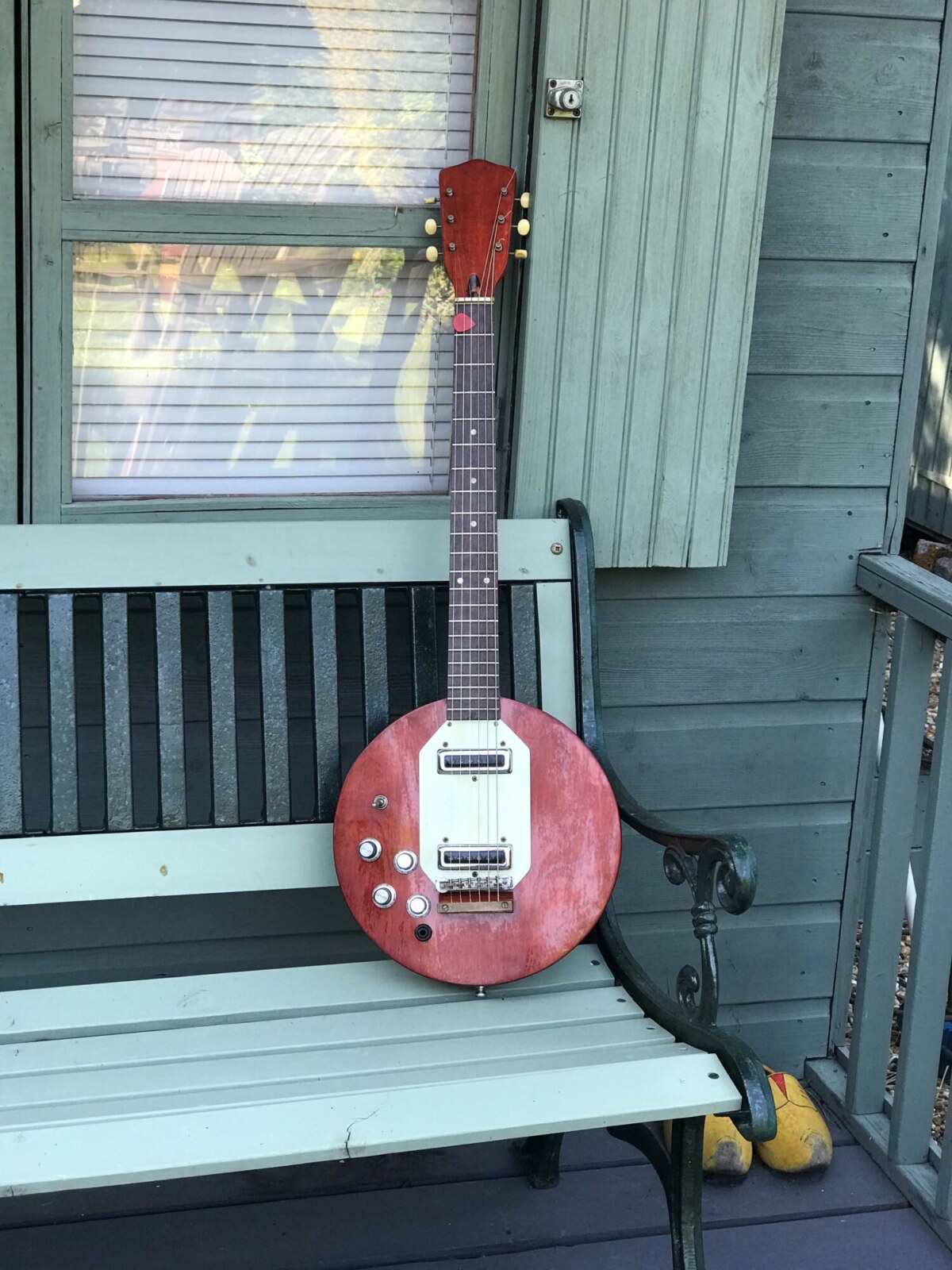 You released a single 45 via Zeugma; 'Boring Song' / 'Whiplash'. Where did you record it and who was behind this label? 
For some reason the internet has decided that 'Boring Song' was the A Side. This is incorrect, Paul wrote 'Whiplash' and we decided to record it to sell a few copies at college. We needed a B Side and I knocked up 'Boring Song' as a joke. I had a violin at the time, hence the awful violin playing on it. They were recorded in the same room we rehearsed in at college on a 2 track ¼ inch tape machine. I believe it was an Elizabethan. It had sound on sound like a Revox so you could overdub by bouncing the recorded track and adding more at the same time.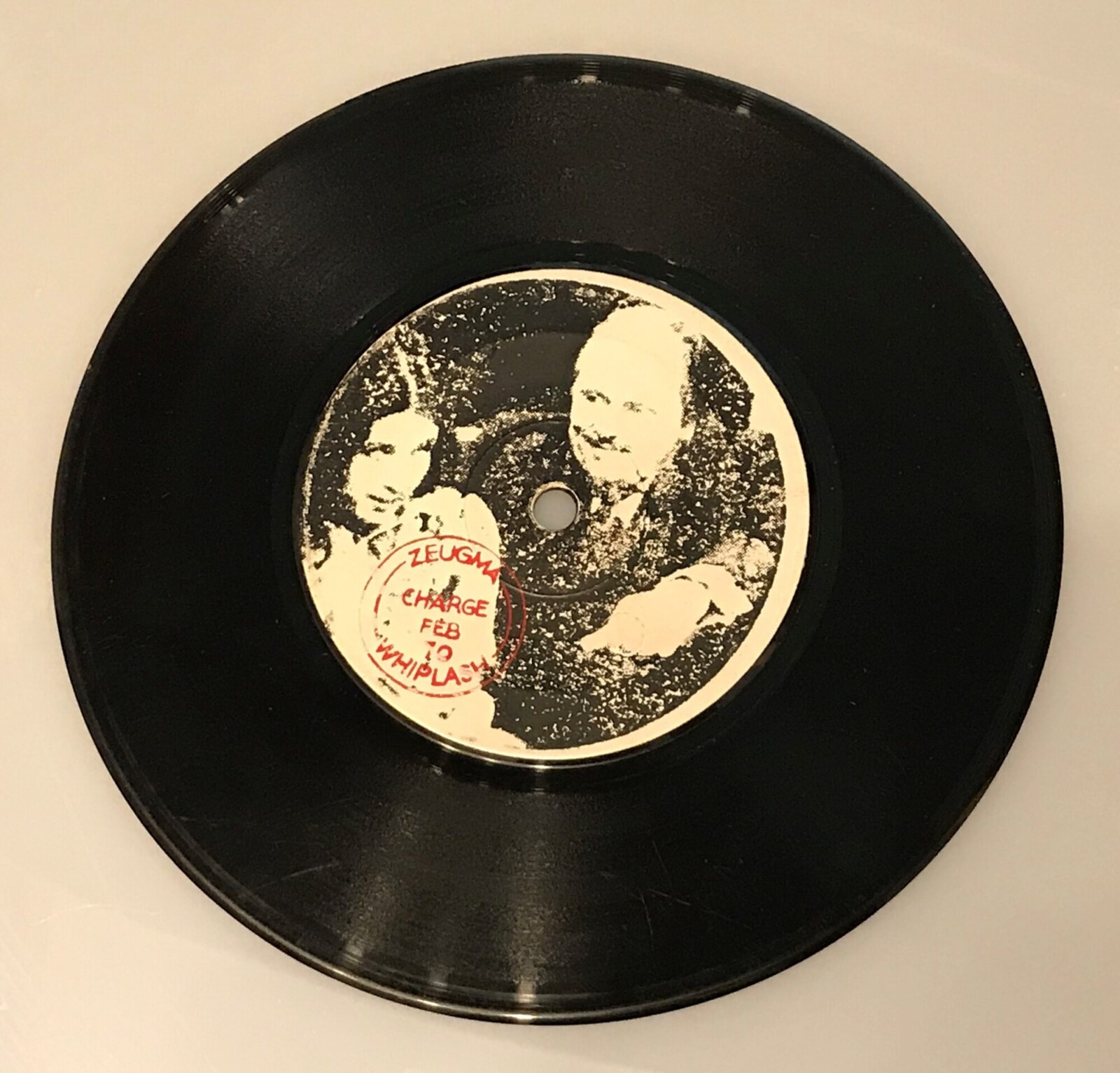 We probably did a backing track and then added Vocals and Lead Guitar. If you then played back both tracks together they were out of sync, we thought this made 'Boring Song' even better/worse so we left it at that. We had 50 or 100 singles made by a small company in the Lake District. Dave Yoell who was doing graphics at the college designed the label and the cover. We needed a company name and Zeugma was one of Paul's weird arty things. You'll have to ask him about that!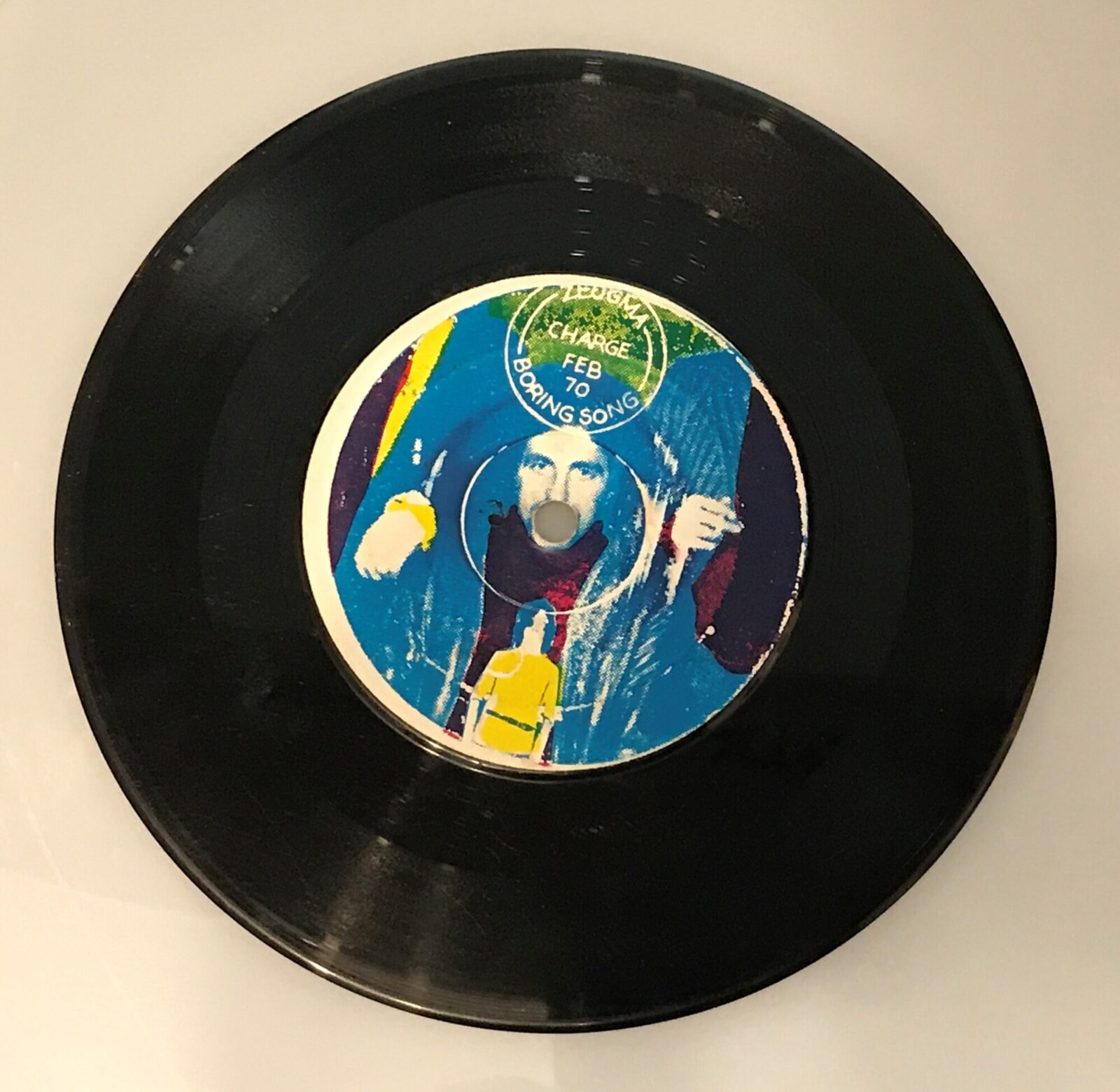 After the release of your single in 1970, the band added a flute player to the line-up with New Zealander Nick Hoffman. Did you have a plan to record an album? Is there anything unreleased?
Jethro Tull had a flute so we thought, why not? We knew Nick through his girlfriend and we got on so he joined the group. We did a few gigs in and around Derby, we had a manager who ran a local club, and a reporter on the local paper who loved us. Luckily my Mum saved a few press cuttings.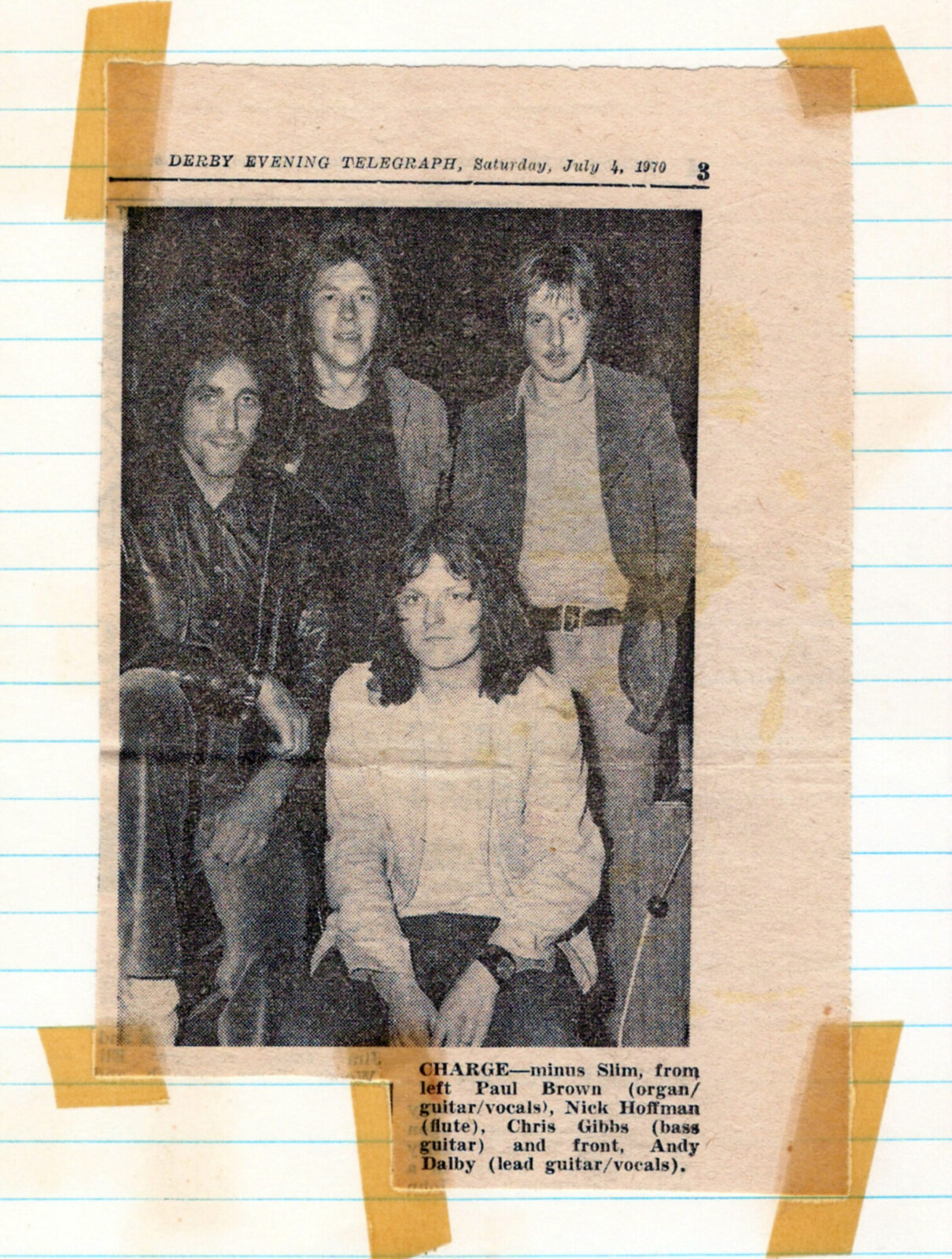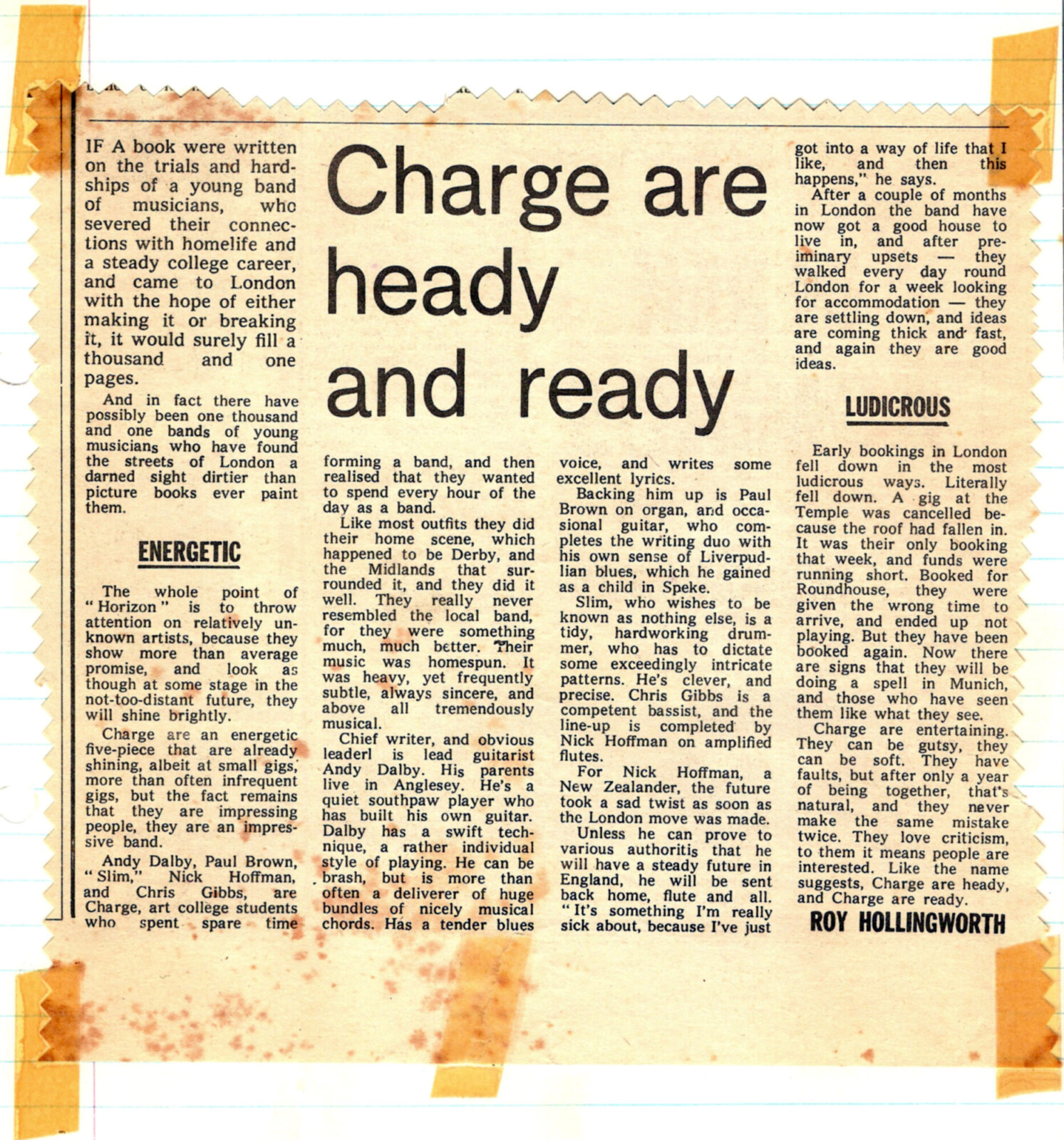 We had a good following from our friends, so we thought we were quite good. So much so that we decided to move to London and have a go at the "big time". We'd done a couple of auditions and a battle of the bands and thought we could make it.
How did the move into Arthur Brown's Kingdom Come come about?
We'd come down to London to do a few gigs and auditions, and somehow got signed to Laurie Jay's management company. We thought the big time had arrived so we all quit our courses in Derby and moved south. After sleeping on floors et cetera for a while, we got a flat in Schubert Road, Putney. Coincidentally, at about the same time the reporter, Roy Hollingworth, got a job at the Melody Maker, the biggest music paper of the time. He went on to become their best writer before moving to NY to hang out with the rich and famous, and make a name for himself as a songwriter. He sadly died in 2002 at the age of only 52. He's very Googleable if you're interested. Our new manager used to run several clubs in the West End, most notably the Scotch of St. James. It was a fairly cool place to go, in the old school sense. I seem to remember being there when I heard Jimi Hendrix had died. As with all the best new brooms, the manager had to make some changes to our band. He decided the bass player was holding us back and got us to sack him. We went along with all his stupid ideas because he said he would make us famous, you've probably heard this story before. Somehow we ended up with Dave Ambrose replacing him, I don't know if it was because Slim was living in the flat below him in Ladbroke Grove, or if Laurie Jay knew him and persuaded him to come along. For those who don't know, Dave was one of the best bass players around at the time, he was previously in the Brian Auger Trinity and had a big hit with 'This Wheel's on Fire'. Anyway it was academic because he only did a couple of rehearsals and then went off to join Arthur Brown's new band. We ended up with someone whose name I don't remember unfortunately. We did half a dozen gigs with the new line up, mostly around London in similar clubs to the Scotch. I remember the Pheasantry (famous because Eric Clapton lived in the flat above), the Factory in Leicester Square and Hatchetts in Piccadilly. All were very uncool and had no audience to speak of. It was a big come down after Derby, big fish, small ponds and all that.
Again, because of where he lived, it came to Slim's notice that the guitarist had quit from the new Arthur Brown band. I was given the opportunity to audition. Charge was going nowhere so everybody agreed I should give it a go. I sent off a tape of some of my stuff for Arthur Brown to listen to. He claims that when he put it on it was the 'Dagenham Girl Pipers' and that's what persuaded him to give me a go. I have no knowledge of this to this day. So I went to the audition with my home made round guitar and somehow got the gig. We then rehearsed in a basement studio in Covent Garden for what seemed like forever, basically writing and arranging the 'Galactic Zoo' album. We went to the Polydor Studios in Stratford Place and did some demos with Carlos the engineer. I don't remember more than that. The band at that time was Arthur Brown, Goodge Harris/keyboards, Andy McCulloch/drums, Dave Ambrose/bass and me/guitar.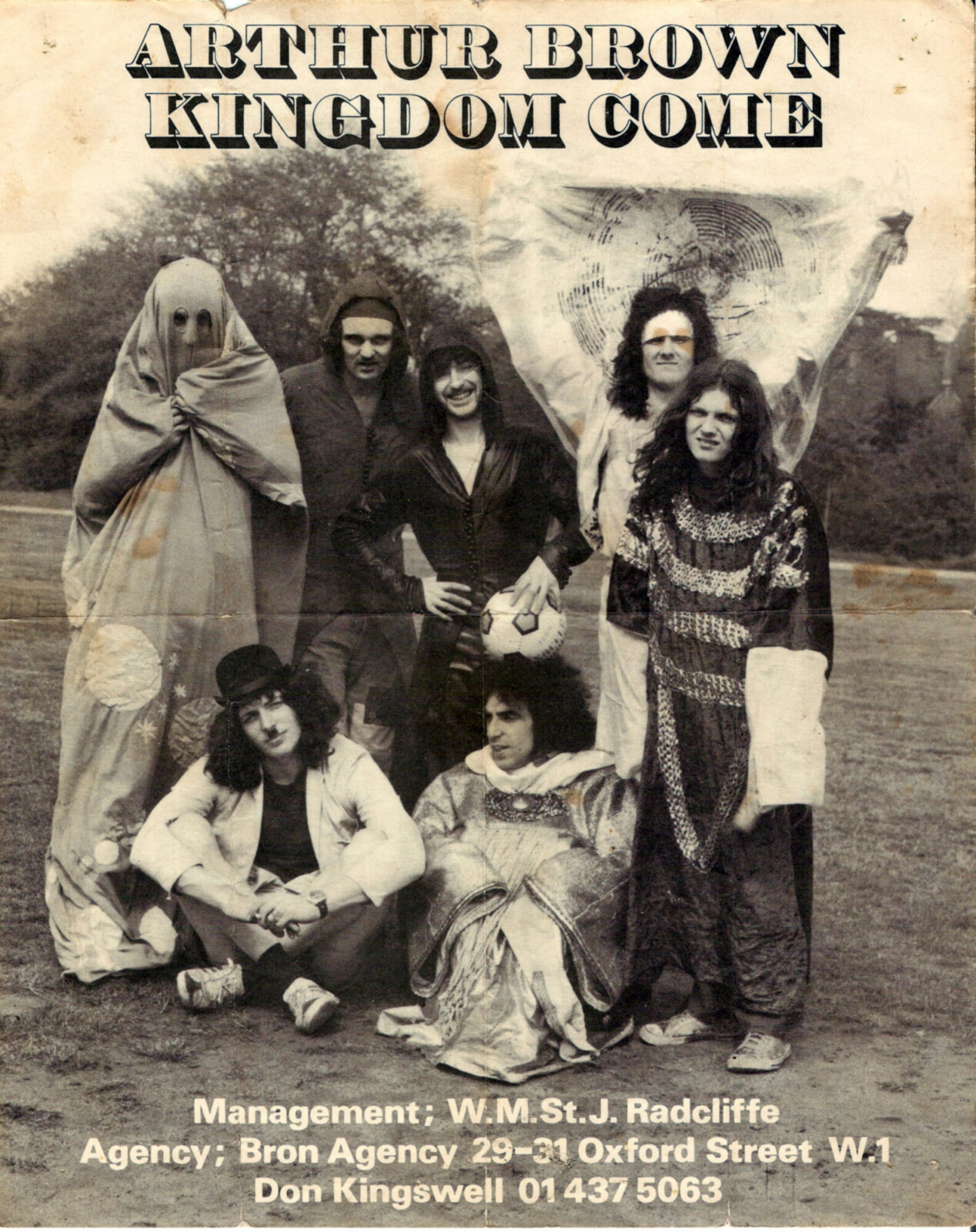 At some point Dave Ambrose left and after auditions we settled on Des Fisher. We also needed a synth player because Goodge preferred organ and piano so I suggested Paul. We had bought one of the new VCS3 synths and he quickly got to grips with it. The keyboard was rubbish, it would only stay in tune for about 30 seconds, but it was great for spacey noises.
After a warm up gig at Stratford Town Hall in London we headed off to Italy for our first tour. It was my first time abroad so very exciting.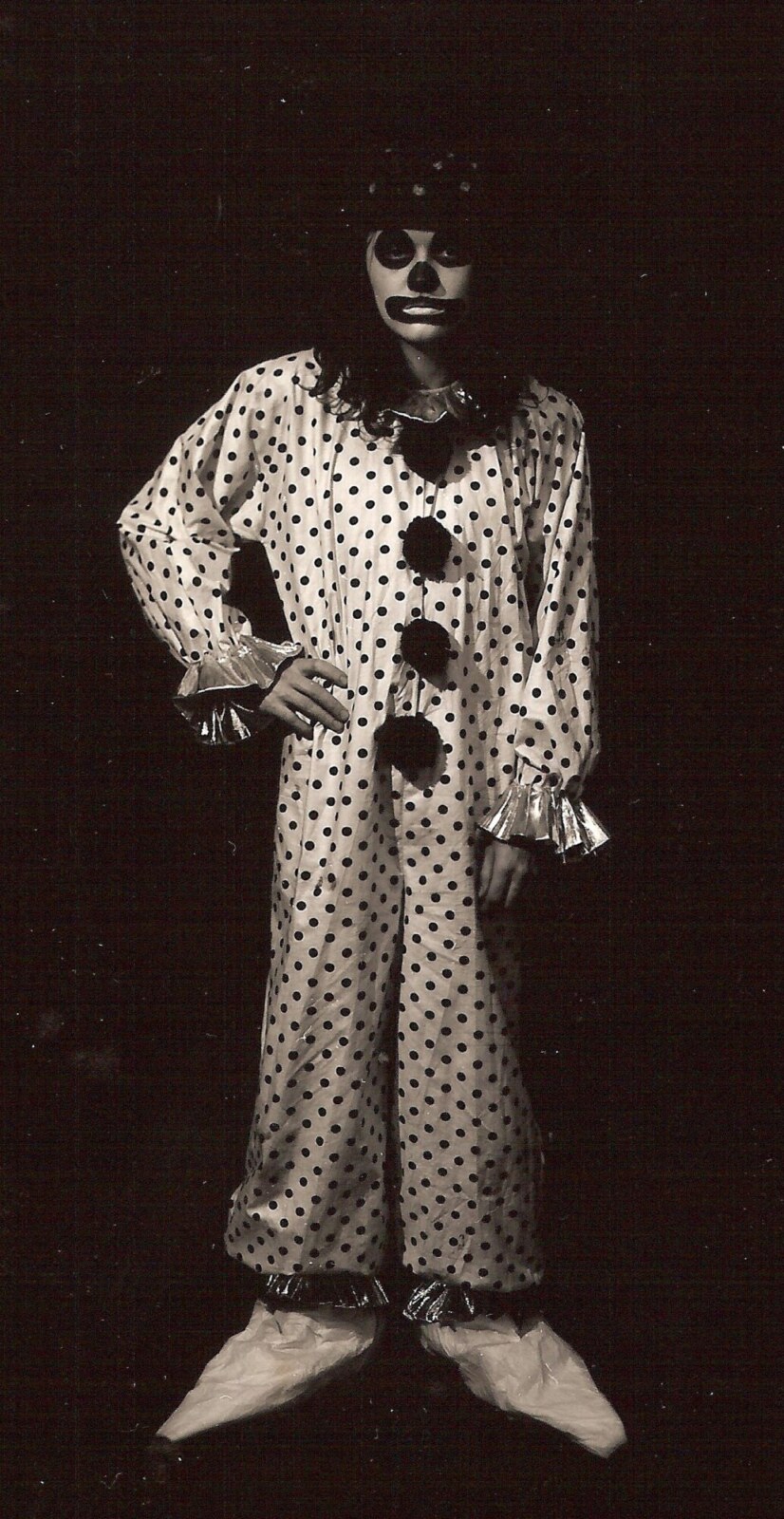 What's the story behind 'Galactic Zoo Dossier'?
I have no idea, most of it was written by the time I joined the band. I guess it's about the state of humankind and what a mess we've made of everything the planet has to offer.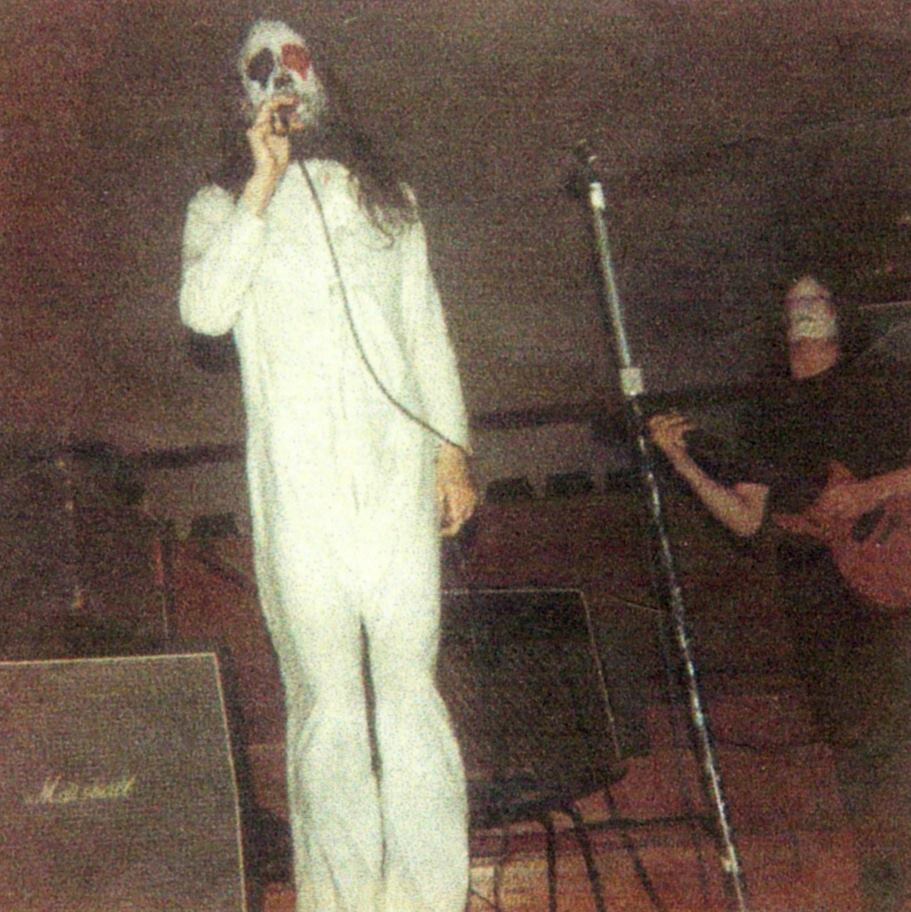 At the time you all lived together. How do you remember the experience of being together as a band and writing material?
At first I had a room in Goodge's flat in Blackheath, I don't remember where the others lived. Later we all moved into a place in Beckenham but I think that was after Des was replaced by Phil Shutt (later to be Curtis) on bass. There was quite a "scene" in Beckenham at the time, Bowie and the Spiders were around and our near neighbour was Keith Tippett and his wife Julie (Driscoll). Julie was the singer in Brian Auger Trinity and we were lucky enough to get Keith to play on the 'Dance' album later on.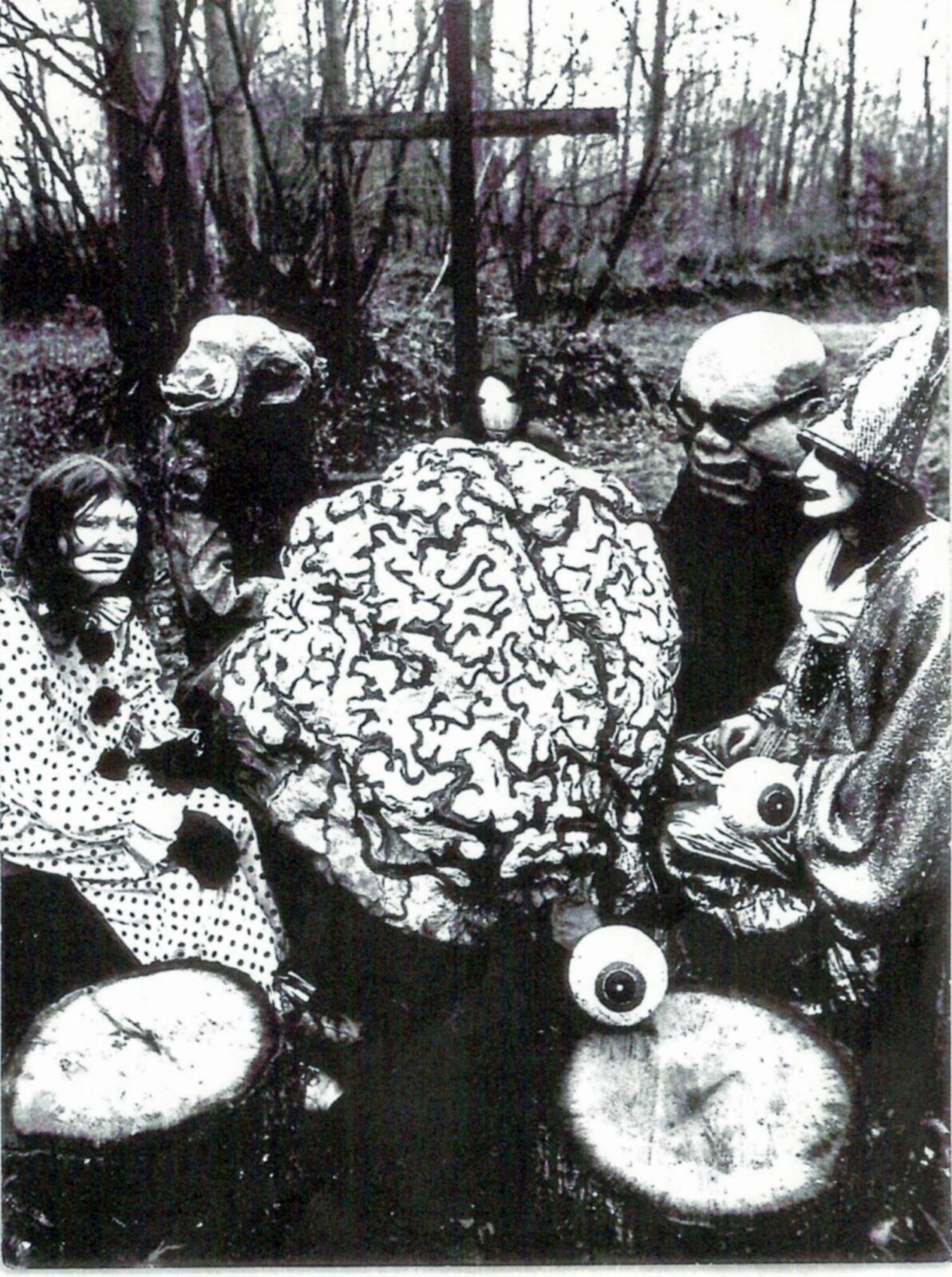 We then moved to a farmhouse in the country, that's what bands did in those days! This was near Bungay in Suffolk and as we were away gigging a lot of the time it was possibly the most inconvenient place to live in terms of transport and getting around the country, but it was very nice when we went home.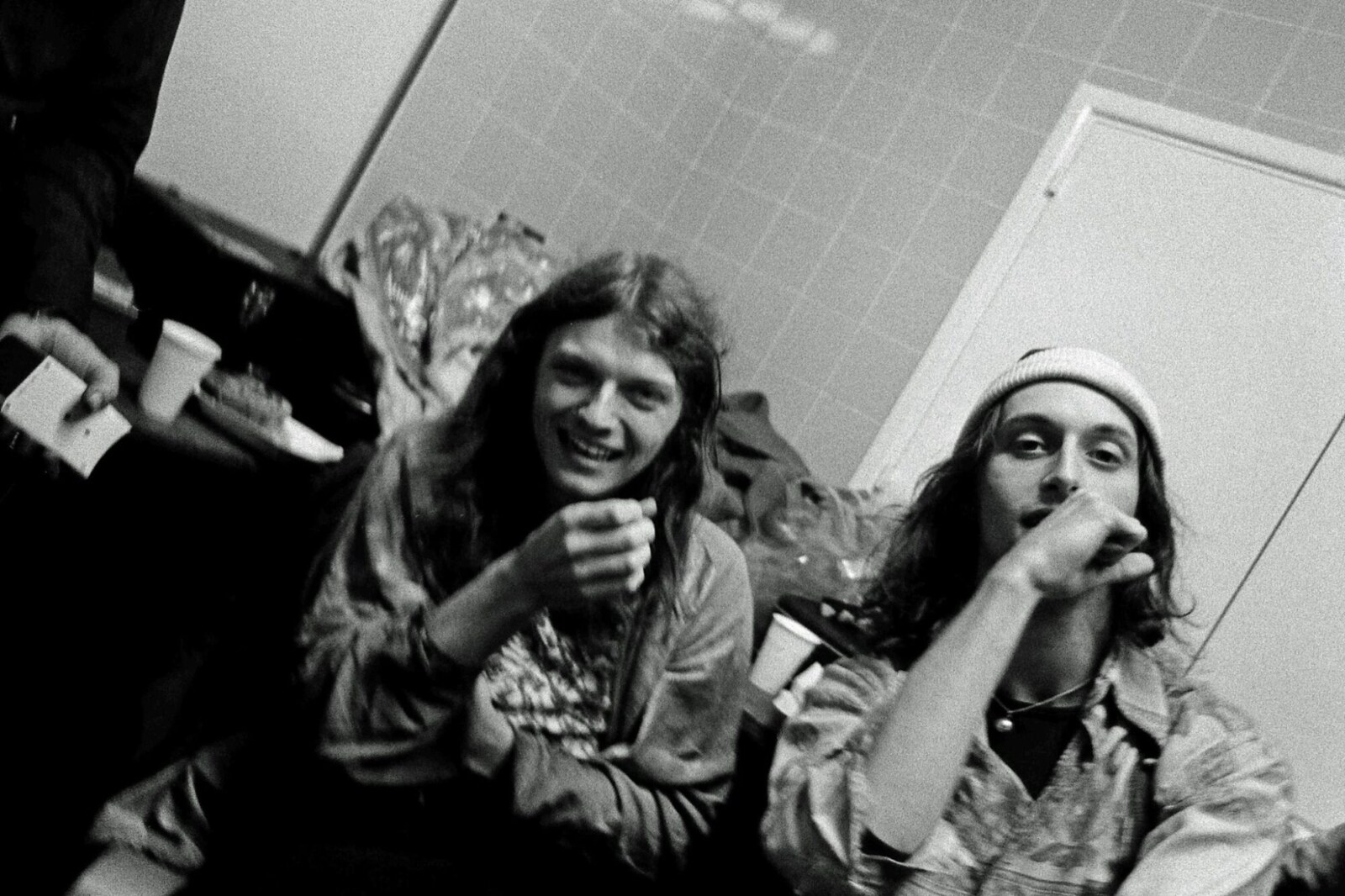 Here's a Kingdom Come Gig list (from somewhere on the internet)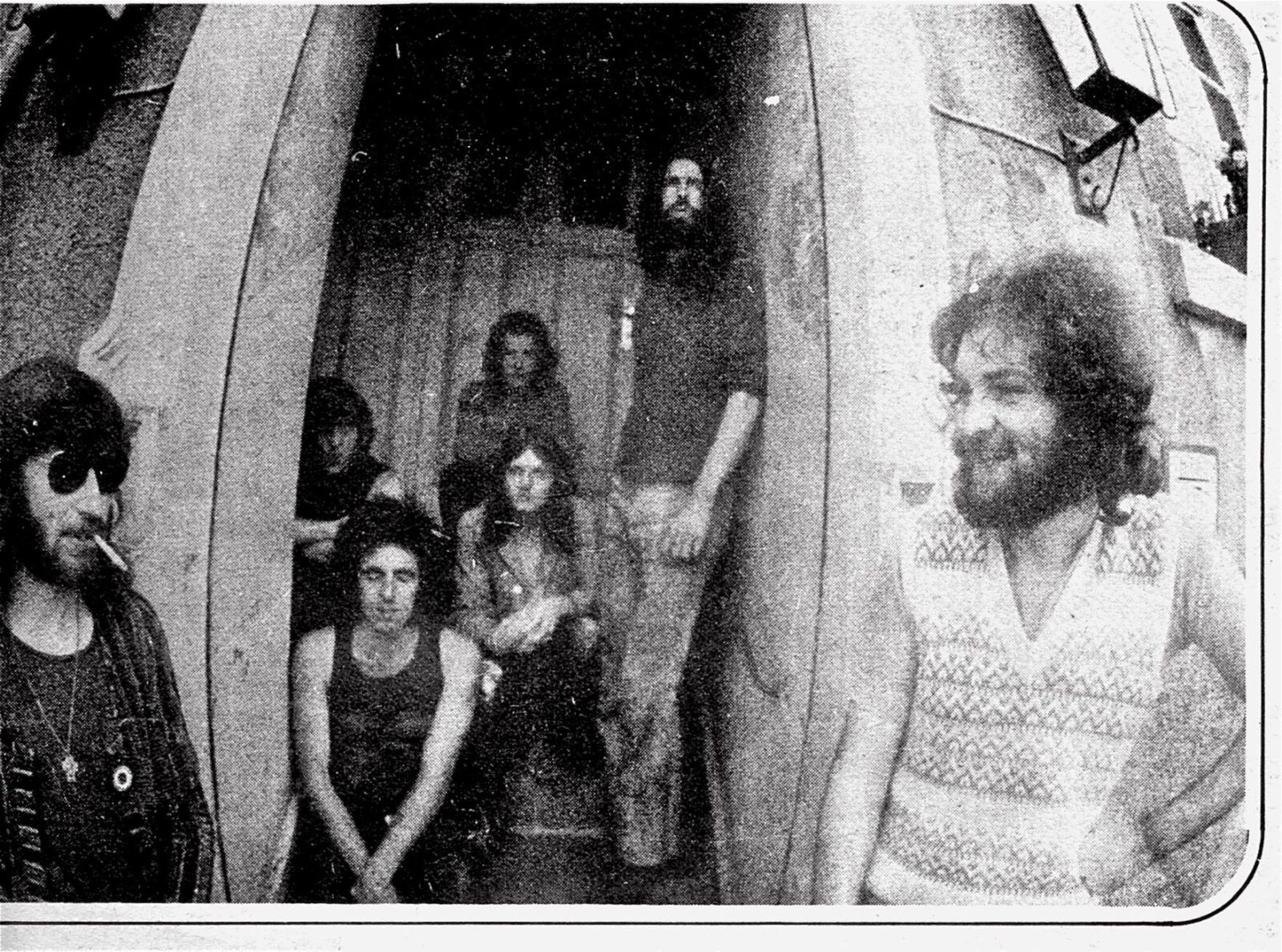 1971
March 10th Maidstone College of Arts
March 20th Hitchin Resurrection Hermitage Ballroom
March 21th London Roundhouse
April 2nd London The 1st Circle Conway Hall
April 9th Maldon Swan Hotel
April 14th Watford Friends of Leavesden Top Rank Suite
April 16th London Sisters Club
April 21st London The Castle Tooting Broadway
May 15th Lincoln Arts Festival of Music
May 22nd Kingston upon Thames Polytechnic
May 27th London Marquee
June 19th St Albans Workshop Pioneer Club
June 22nd Crawley Fox at Starlight
June 23rd Glastonbury Fair
August 28th Rotherham Clifton Park (Supporting T Rex)
September 8th Germany for 7 days
September 16th Harlow Birdcage
October 1st Chiswick Polytechnic
November 13th Letchworth Sevens The Leys
December 23rd Aylesbury The Friars
December 29th Greenford Big Brother Oldfield Tavern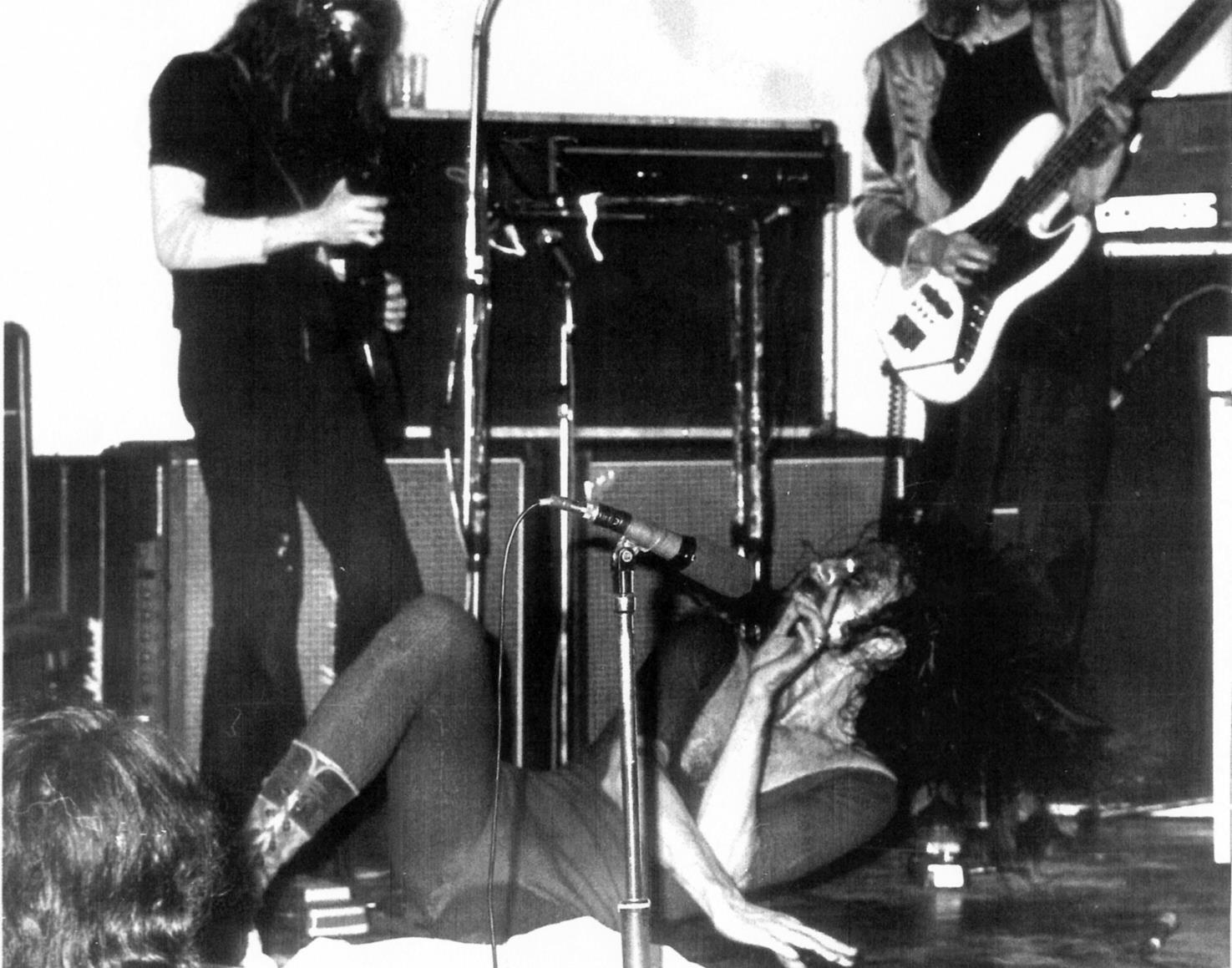 1972
March 15th Greenford Big Brother Oldfield Tavern
April 21th Crawley College
April 22nd Reading University
April 27th Coventry Locarno
April 28th Portsmouth Polytechnic
April 29th Southampton
May 6th Bristol Polytechnic
May 12th North West Kent College of Technology
May 13th Manchester University
May 18th Purbrook
May 19th Birmingham University
May 20th Warrington Parr Hall
May 20th London LSE Aldwych
May 21st Guildford Civic Hall
May 26th Northampton Guildhall
May 27th Hornsea Hull Floral Hall
June 1st Derby Cleopatra's
June 2nd Edinburgh Eldorado
June 3rd Wellingborough Rock Street Centre
June 6th Oxford Town Hall
June 7th Liverpool Stadium
June 8th Cleethorpes Winter Gardens
June 9th Luton Barnsfield Technical College
June 10th Kings Cross Odeon
June 11th Epping Wakes Arms
June 15th Southampton Colleges
June 16th Cardiff University
June 19th Swansea Top Rank
June 20th Oxford Merton College
June 23rd Shropshire Walkers College
June 24th Slough College Midsummer Madness
July 8th Billericay Archer Hall
July TBC London Kings Cross Cinema with MC5
July 22nd Newbury Corn Exchange
August 18th Wolverhampton Civic Hall
August 20th High Wycombe Chiltern Rooms
October 16th Edmonton Cooks Ferry Inn
October 20th London St.Martins Art College Benefit for the Homeless
October 21st University of London
November 13th Dunstable Queensway Hall
December 1st London College of Printing
December 17th Queens Hotel
1973
January 5th Leytonstone Chez Club Red Lion
January 13th Words City Hall St. Albans
January 26th Woolwich Thames Polytechnic
January 27th Manchester Stoneground
January 28th Arundel Public School
January 29th North West London Polytechnic
February 2nd Regency Suite Ilkeston
February 3rd Egham Surry Royal Holloway College
February 4th Wake Arms Epping
February 9th Uxbridge Brunel University
February 11th London Roundhouse Nicaraguan Benefit
February 17th German Indoor Pop Festival
February 24th London Aldwych LSE
March 16th London Hampstead Westfield College Rag Ball
March 23rd Crawley College
March 24th Slough Community Centre
March 27th Derby Kings Hall
March 28th Wolverhampton Civic Hall
March 30th Stirling University
April 1st Guildford Civic Hall
April 4th Oxford Town Hall
April 5th Torquay Town Hall
April 6th Redruth Flamingo
April 7th Plymouth Guildhall
April 8th London Rainbow Theatre
April 9th Dunstable Queensway Hall
April 10th Reading Town Hall
April 13th Sunderland Locarno
April 14th St.Andrews University
April 18th Leeds Town Hall
April 19th Middlesbrough Town Hall
April 20th Cambridge Rex Cinema
April 21st Birmingham Town Hall
April 22nd Southend Queens Hotel
April 24th Manchester Free Trade Hall
April 25th Brierley Hill Civic Hall
April 27th Bradford St.George's Hall
April 28th Liverpool Stadium
May 11th London Goldsmith College
May 12th Leicester Polytechnic
May 16th Keele University
May 18th York University
May 19th Dagenham Village Roundhouse
May 23rd Paris TV Show
May 27th Roma, Stadio Falminio
June 9th Hemel Hempstead Pavilion
June 15th London Rainbow Theatre
June 22nd Leeds Queens Hall Festival
June 29th Swindon College
June 30th Harlow Park
July 4th Torquay Town Hall
July 5th Penzance Winter Gardens
July 6th Banstaple Queens Hall
July 8th Croydon Greyhound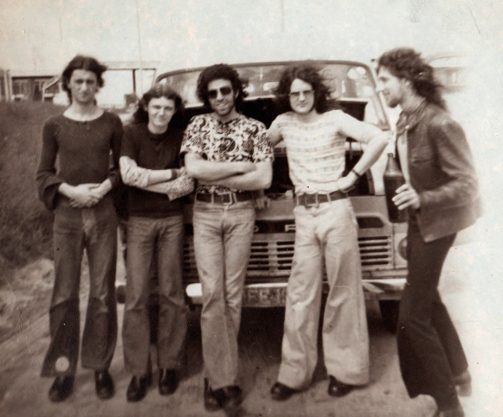 "We always had a jam section in the stage show"
How would you describe your 1972 'Kingdom Come' album?
It's got some of my favourite pieces on it, while 'Galactic Zoo' is my overall favourite, I was more involved with the creation of the second album.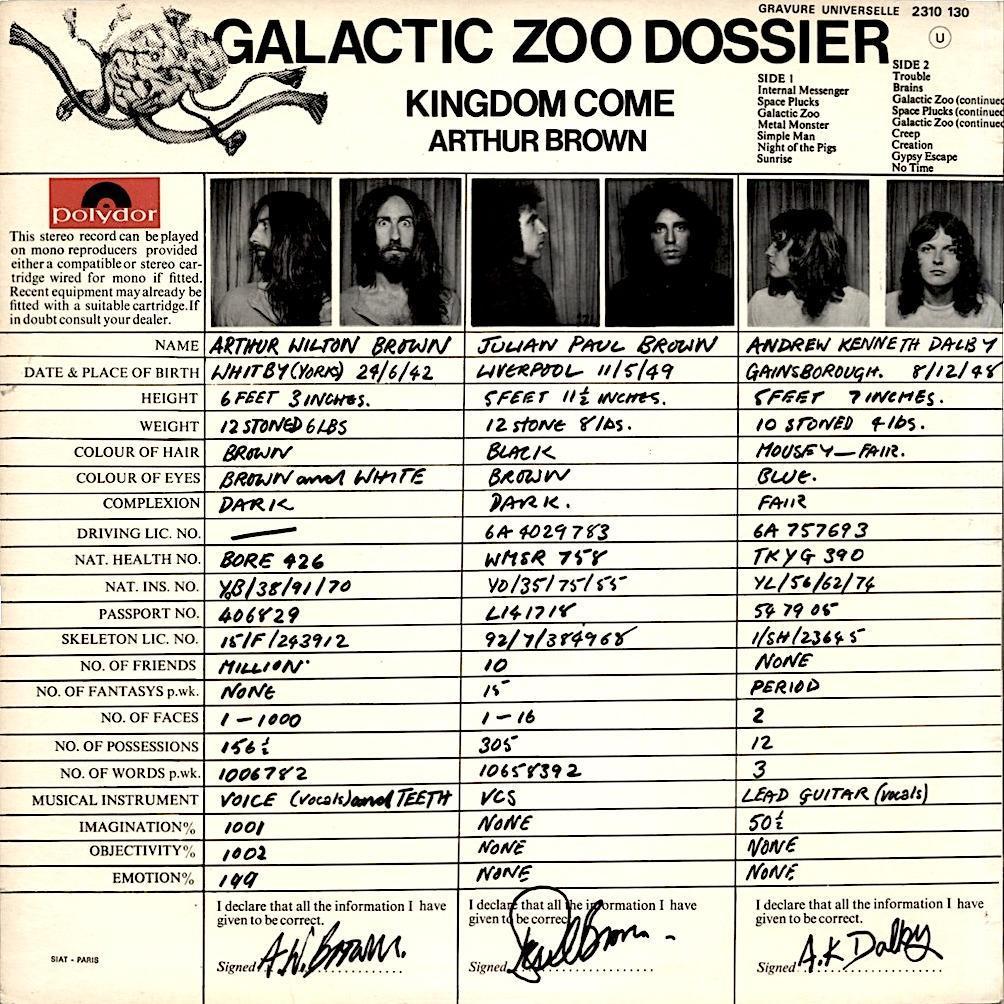 Arthur wanted a theme of water, (presumably to get away from 'Fire'!) and Goodge was very clever musically. Incidentally, Goodge taught me much of my musical theory while he was in the band. We wanted it to be a concept, musically, so themes are interwoven and repeat, similar to the first album. It's a well known thing, second album problem. Most bands spend a long time working their first album to perfection and then, if it's successful, they suddenly have to create another. We wrote a lot of it on the road, either individually or by jamming and seeing what came up. We always had a jam section in the stage show, but we would also hire a studio if we had some time off somewhere and record what happened and then work it later into coherent musical pieces.
How about 'Journey'?
'Journey' is more of a collection of songs. Victor was in the band by then and he brought his own songs, which he sang. The others were written while recording at Rockfield, and some we had been doing in the live shows since we replaced the drummer with a machine.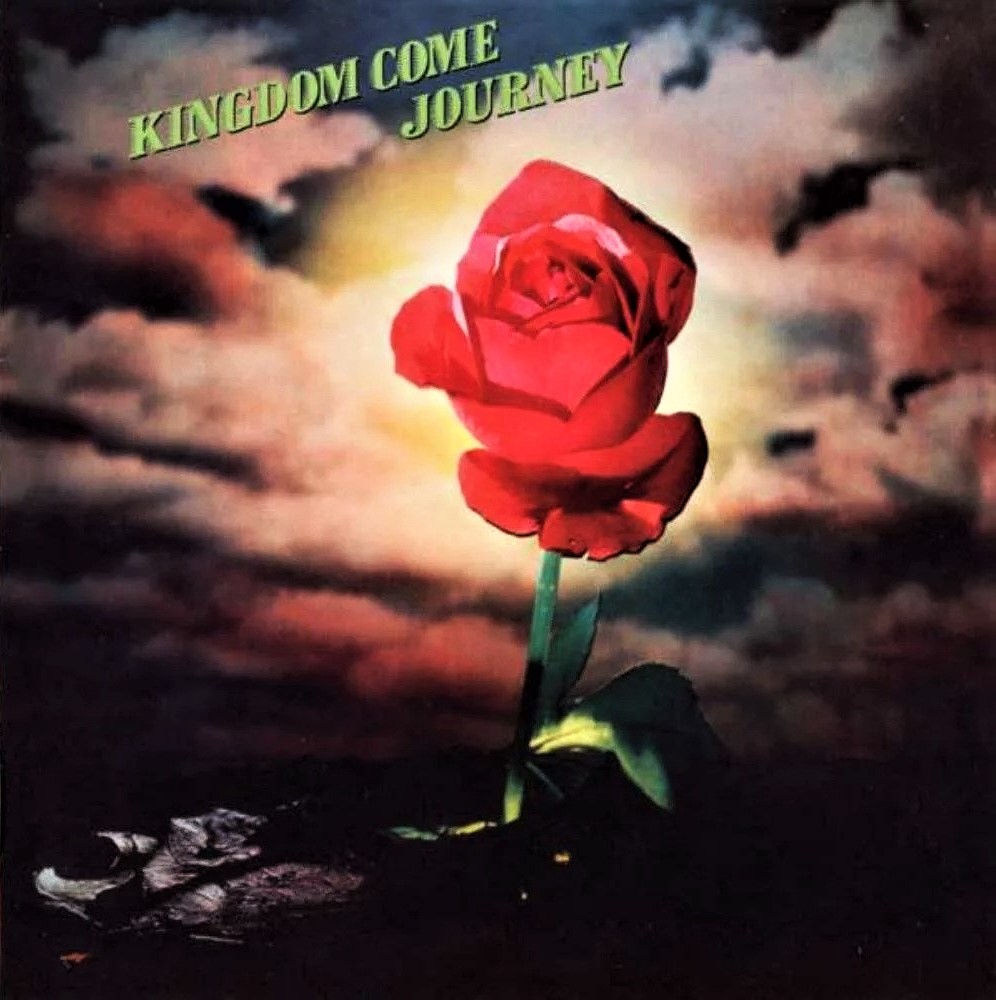 What influenced the band's sound?
From my point of view, I must have been influenced by the bands I liked at the time: Van der Graaf Generator, The Sensational Alex Harvey Band, Patto, Man, Free, The Groundhogs, Country Joe and the Fish, Bowie, Magma, Faust, the list goes on.
That's not to say we sounded like any of them.
Please share your recollections of the sessions for all three albums. What were the influences and inspirations for the songs recorded?
The first album was mostly recorded at Olympic Studios in Barnes, a big famous studio in the old days. We worked with their equally famous engineer, Alan O'Duffy. It was my first time and everything was magic! We then went off to a very basic Rockfield (now a famous studio) to do a few extra bits and then back to Olympic to mix it.
I have no recollection at all of recording the second album.
'Journey' was recorded at Rockfield. It was quite hard recording with the drum machine because it only had one output, so there wasn't a lot you could do with the sound. If we'd waited a decade or so we'd have had the luxury of a Linn drum or something. Remember in those days you had to actually play everything.
After Kingdom Come, you played on Brown's solo albums 'Dance With Arthur Brown' and 'Chisholm In My Bosom'. You became involved with a lot of studio work.
Arthur got a deal with Gull Records and asked me to arrange the songs for him. I also wrote two of the songs with lyricist Leslie Adey. We were good friends and he had also done the lighting and lightshow for Kingdom Come on the 'Journey' gigs.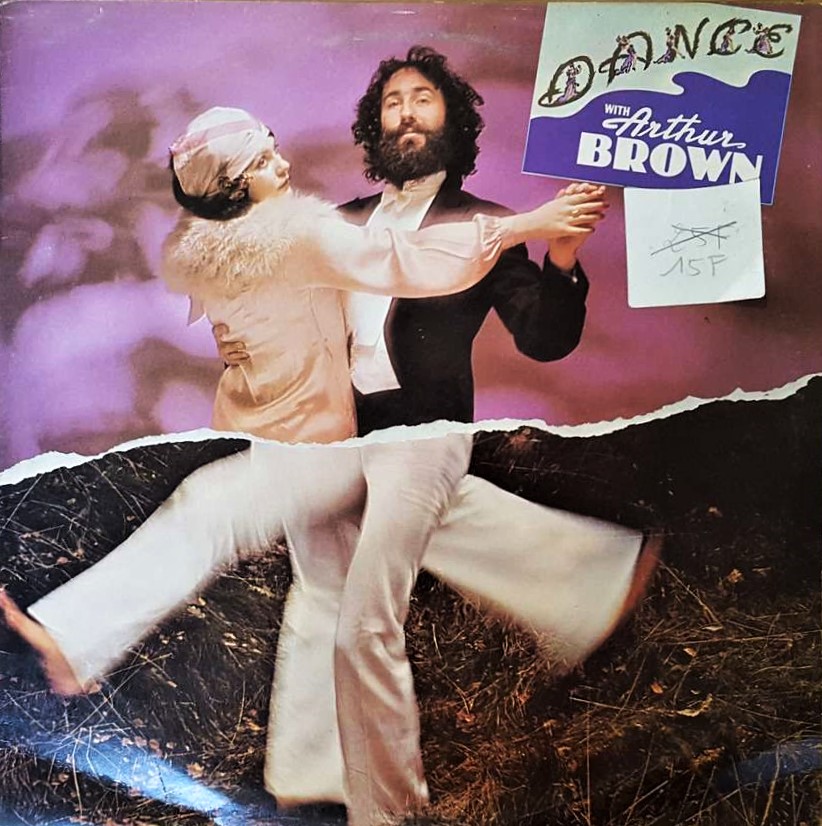 'Dance' was the more structured of the two albums, all the songs were rehearsed and routined before recording. It wasn't received very well. I think people were expecting something a bit weirder! 'Chisholm In My Bosom' had songs on one side, the other was Arthur jamming with an acoustic and his voice. This was then arranged around with a band afterwards.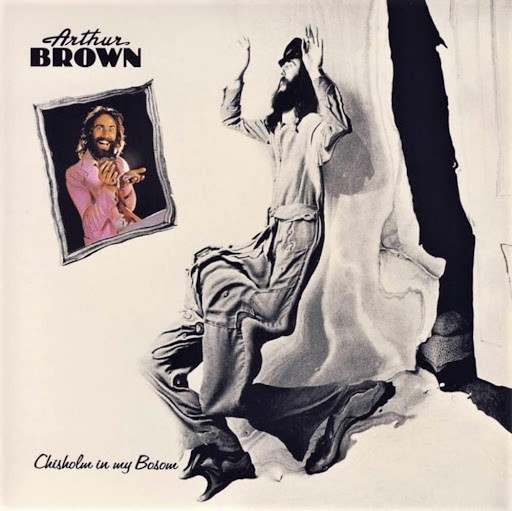 After this I did two auditions, Cockney Rebel and Genesis, I think the results of those are pretty obvious. I was invited to join a band Keith Christmas was putting together. He'd made a name for himself as a solo artiste and we crossed paths a lot during the KC period. We rehearsed and did some gigs around London. My memory is hazy but I think we did the Roundhouse.
Around this time I'd met James Morgan who was setting up an 8 track studio in Wandsworth. I'd become more interested in recording over the years and became his co-engineer. We did demos for all sorts, recording them and playing if necessary. James played Guitar, Bass, (later for Chicken Shack) and drums. We both dabbled on keyboards so pretty much had everything covered. As a result of this, during this period I met several of the people I was later to work with. Jack Green was in with the Pretty Things and as a solo artiste, Brian Chatton and John McBurnie with Fragile. Over the next ten years or so I did a lot of session work on guitar and studio engineering around various studios in London.
What would be the craziest story that happened while still in Kingdom Come?
This is my memory!
In 1971 on our first tour of Italy, Arthur was quite well known and infamous because of a previous incident in Palermo in Sicily. After the first few gigs had gone very well there seemed to be disagreement between the English promoters and the Italian promoters and somebody decided to add extra gigs to the tour. Unfortunately these were not well publicised because of time constraints and consequently the crowds were not very big. It all started to go a bit weird. We had a gig in Foggia, (towards the south). At that time most bands had a big back-line (instrument amplifiers) and a smallish PA just for the singer(s). While KC was rehearsing in London the management decided to try a new idea (now commonplace). Instead of a very loud back-line the band would all have small amps and the PA would cope with everything. Therefore the PA speakers were very large, the bass bins had 4×18" drivers, 2 facing 2 and feeding into a massive horn. The whole thing was about 4 feet high and 6 feet deep. Then there were tweeters on top. This size hadn't been a problem so far as all the gigs were big. Unfortunately the entrance to the venue in Foggia wasn't big enough to get the speaker bins in, so somehow the roadies had to cut away around the door to allow this. This didn't go down very well. I don't remember whether we managed to get a sound check. I think we must have done because we all went back to the hotel apart from Des who stayed behind to change his strings or something. When we arrived back at the hotel there was some kind of fascist rally going on in the square which worried us a bit and the Italian promoter was in the foyer in heated discussion with someone, and there were several large men in suits standing around looking ominous. We all went back to our rooms feeling sheepish and a little worried. In the end the gig never happened, the promoter told us not to play as the venue weren't paying enough. Apparently the crowd were told that Arthur was drunk in his hotel room and couldn't perform, I don't think they were very happy about this. Des eventually made it back but of course he was stuck in the gig with a bit of a riot going on. Apparently the truck was towed away by the police as well. Our last gig was in Florence and afterwards, instead of taking us to the hotel, the coach driver drove into the countryside and stopped. He said he'd been ordered to leave us there! I don't know how, but we got home eventually.
How did Vapour Trails come about?
After KC, Phil (now Curtis) joined the new Kiki Dee Band. They had a big hit with 'I've got the Music in Me' written by the keyboard player Bias Boshell, but Kiki was already a star before that. They toured USA supporting Elton and later Kiki duetted with Elton on his first number 1, 'Don't Go Breaking My Heart'. By this time the band had broken up. I'd kept in touch with Phil and in the meantime I'd met John McBurnie through James Morgan. Somehow we decided to form a band. John knew Steve Holley who was playing with GT Moore, Phil knew Bias and somebody must have known guitarist Brian Holloway. We went into Polydor Studios (where I'd first recorded with KC) with engineer Vic Smith (who engineered Arthur's two Gull albums) and recorded six songs, one from each of us.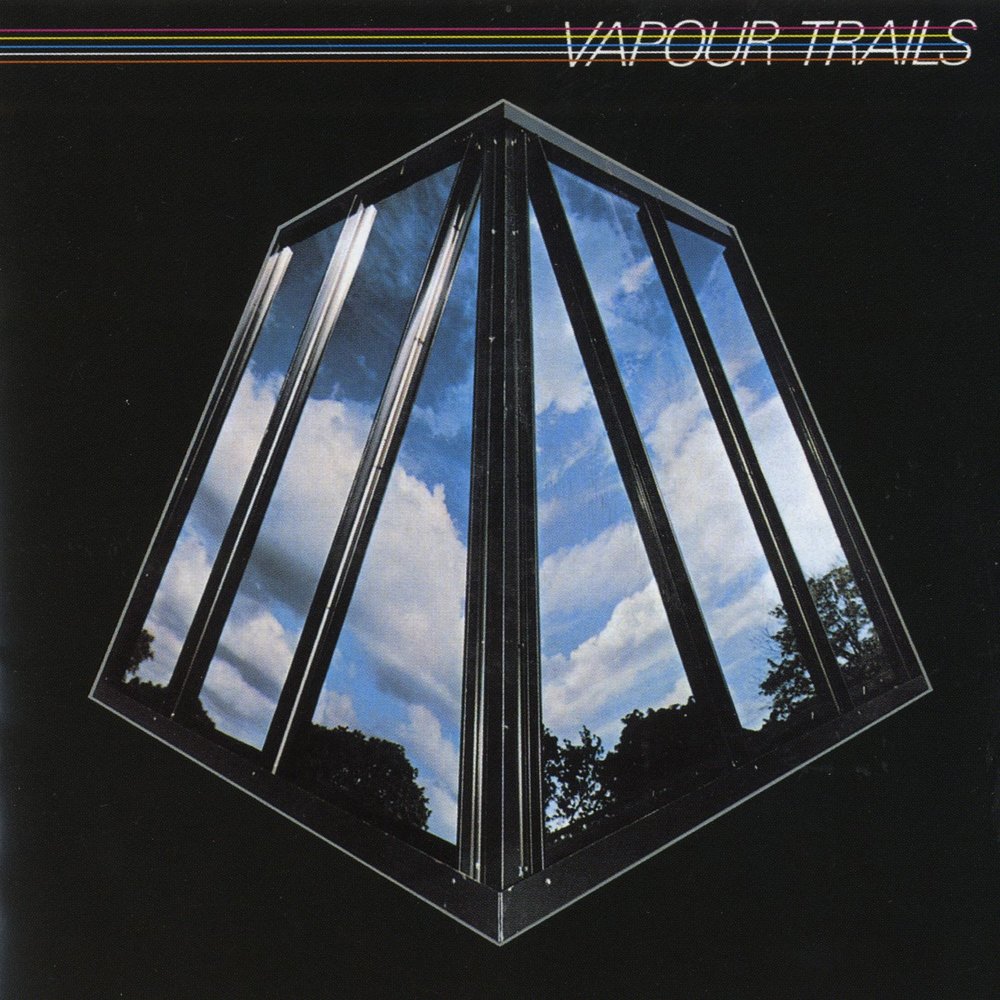 Through the same grapevine we'd managed to get Max Hole as our manager. He got us a deal with Decca and we did some more recording, but nothing came of it. By now Bias was fed up and went off to be famous. Luckily we had Brian Chatton to replace him. After recording in many studios Max got us some time in the new Matrix Studios in London. We were using downtime, nights et cetera. I was engineering and we recorded about half an album.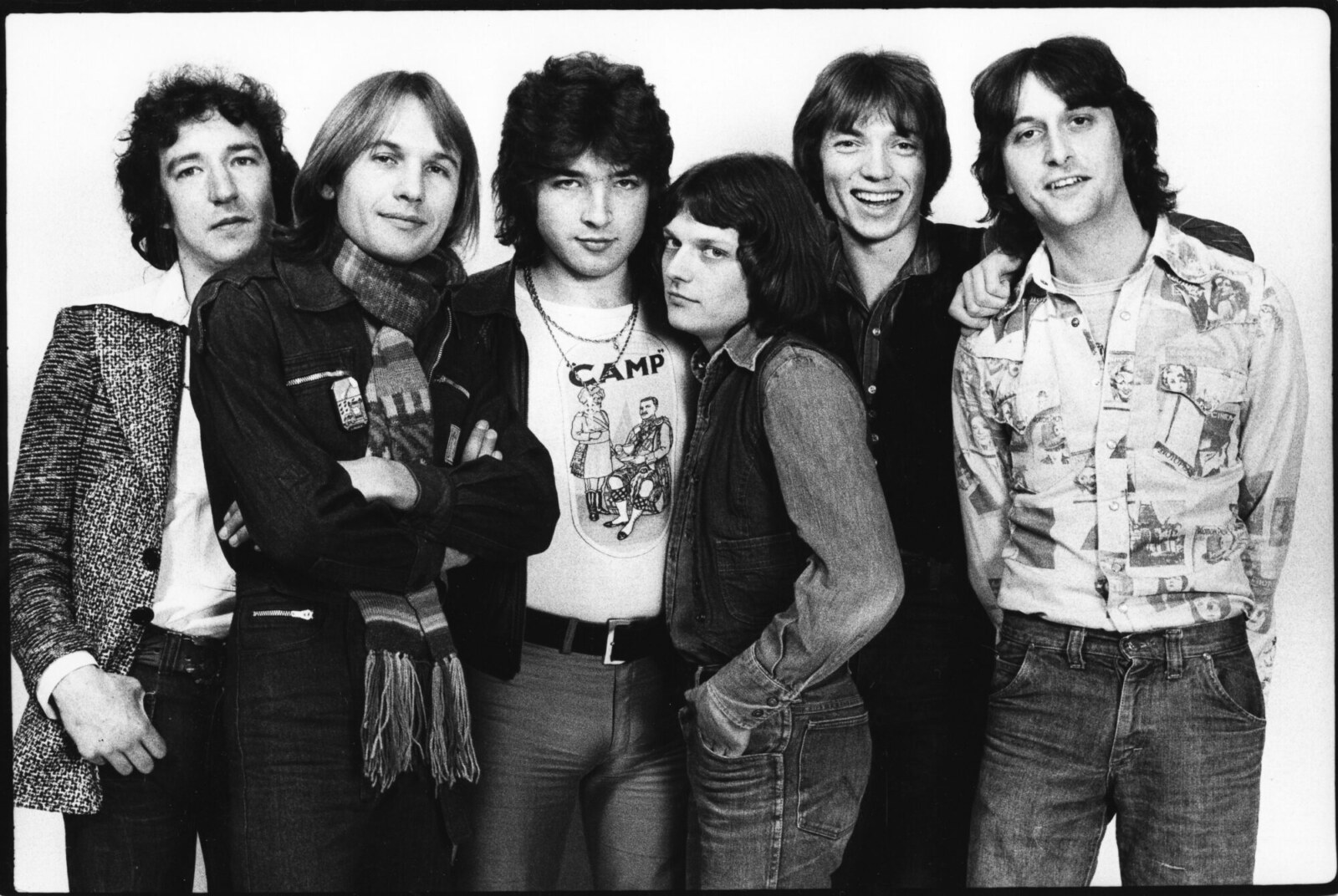 During this period Steve was invited to join Wings, he accepted. Eventually Max got us a six album deal with Warner Bros in LA. By this time Brian Chatton had gone on to be famous, Brian Holloway had also gone and so the remaining three of us went out with our tracks to finish the album at Larry Carlton's studio with him producing. We used his musician friends to fill in the blanks.
Here's some Polaroids I took.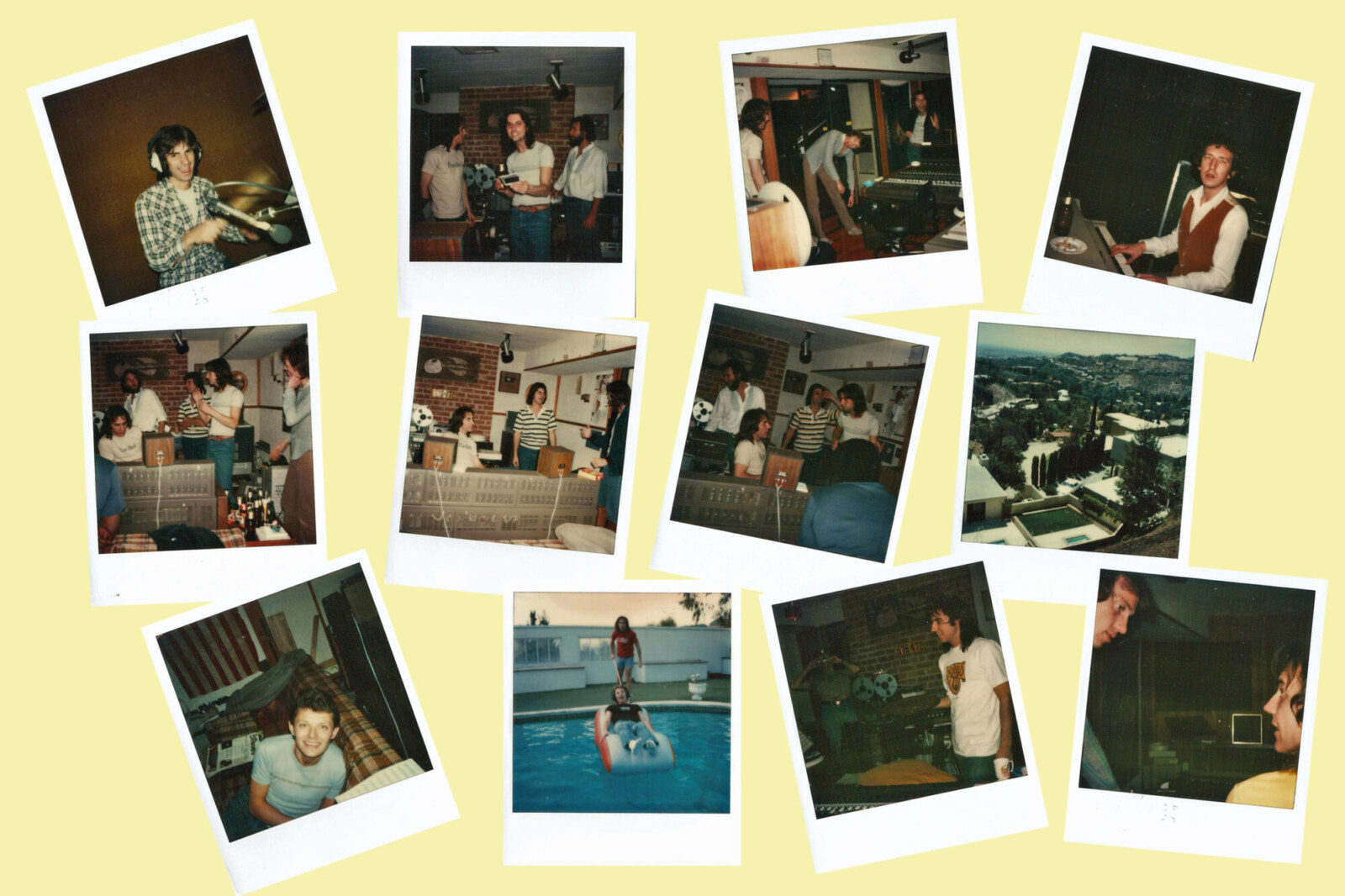 And the back of one of the alternate covers that were designed.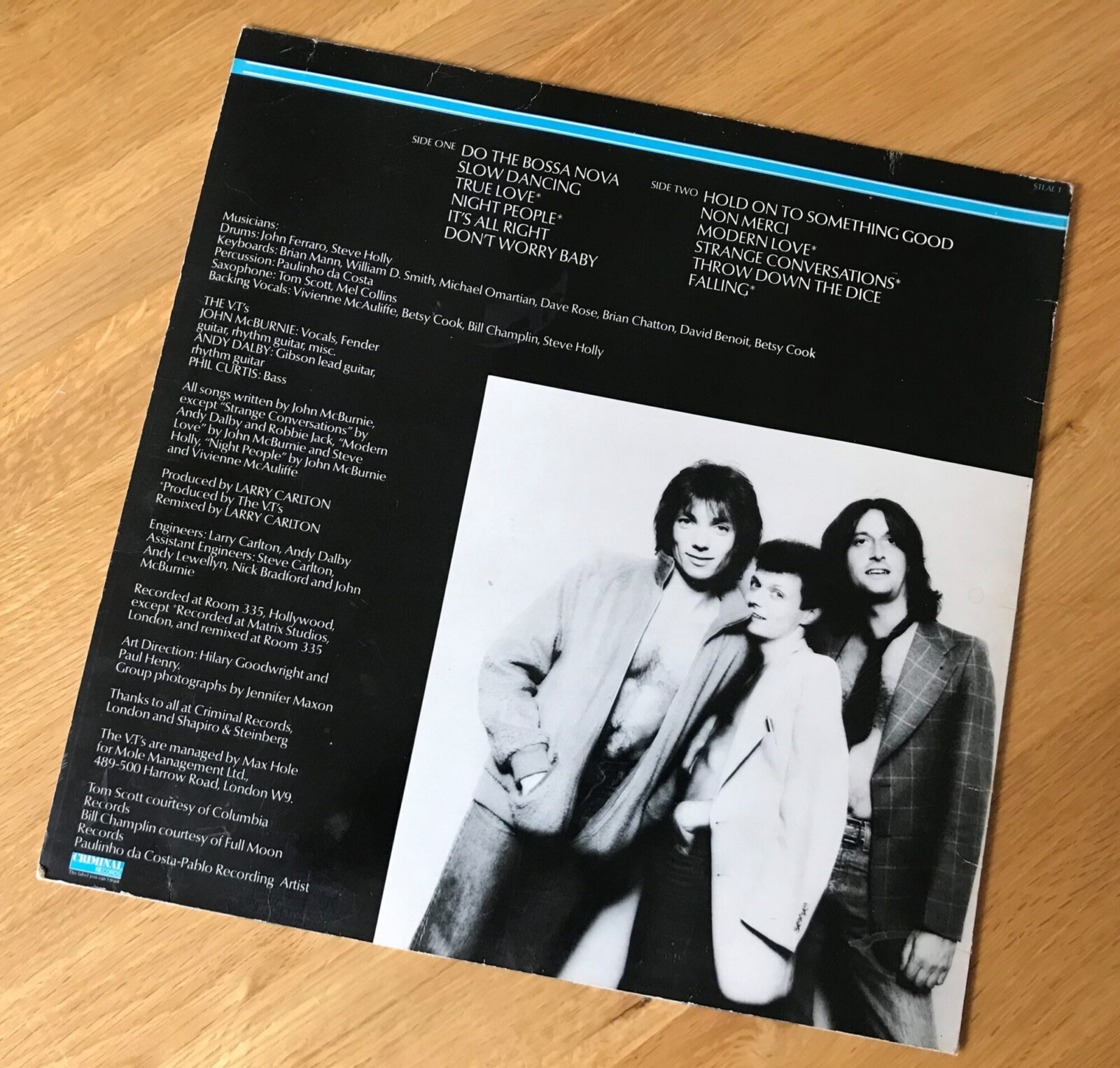 You also performed with Kiki Dee.
While Vapour Tails was emerging, Kiki needed a band to back her on a UK tour. As Bias and Phil were in VTs it was decided a ready made band was a good idea. We rehearsed in Battersea and at Elstree Studios and off we went. We did a warm up gig in Oxford and our next gig was supporting Queen at Hyde Park. It was a remarkably good band, as can be seen on YouTube. We did a BBC Sight and Sound concert for TV.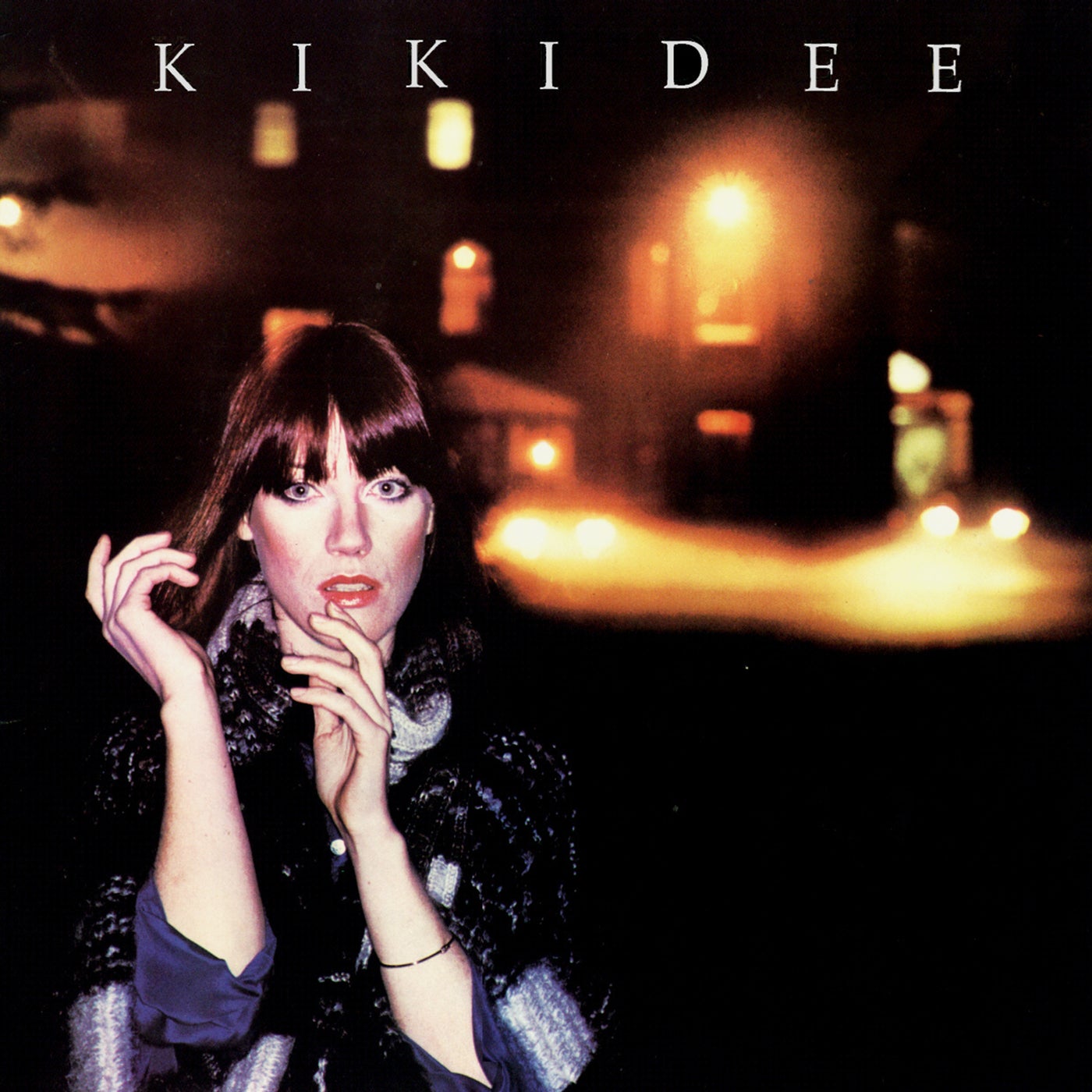 Then there was collaboration with Jack Green.
I met Jack through James Morgan. Jack had been in Hair, in the West End, he'd been in T Rex and also the Pretty Things. He got a solo record deal and was demoing at James's. I played on a couple of tracks and he liked it. I went on to play on three albums (sharing guitar duties with Pete Tolson) and did a tour of Canada with him.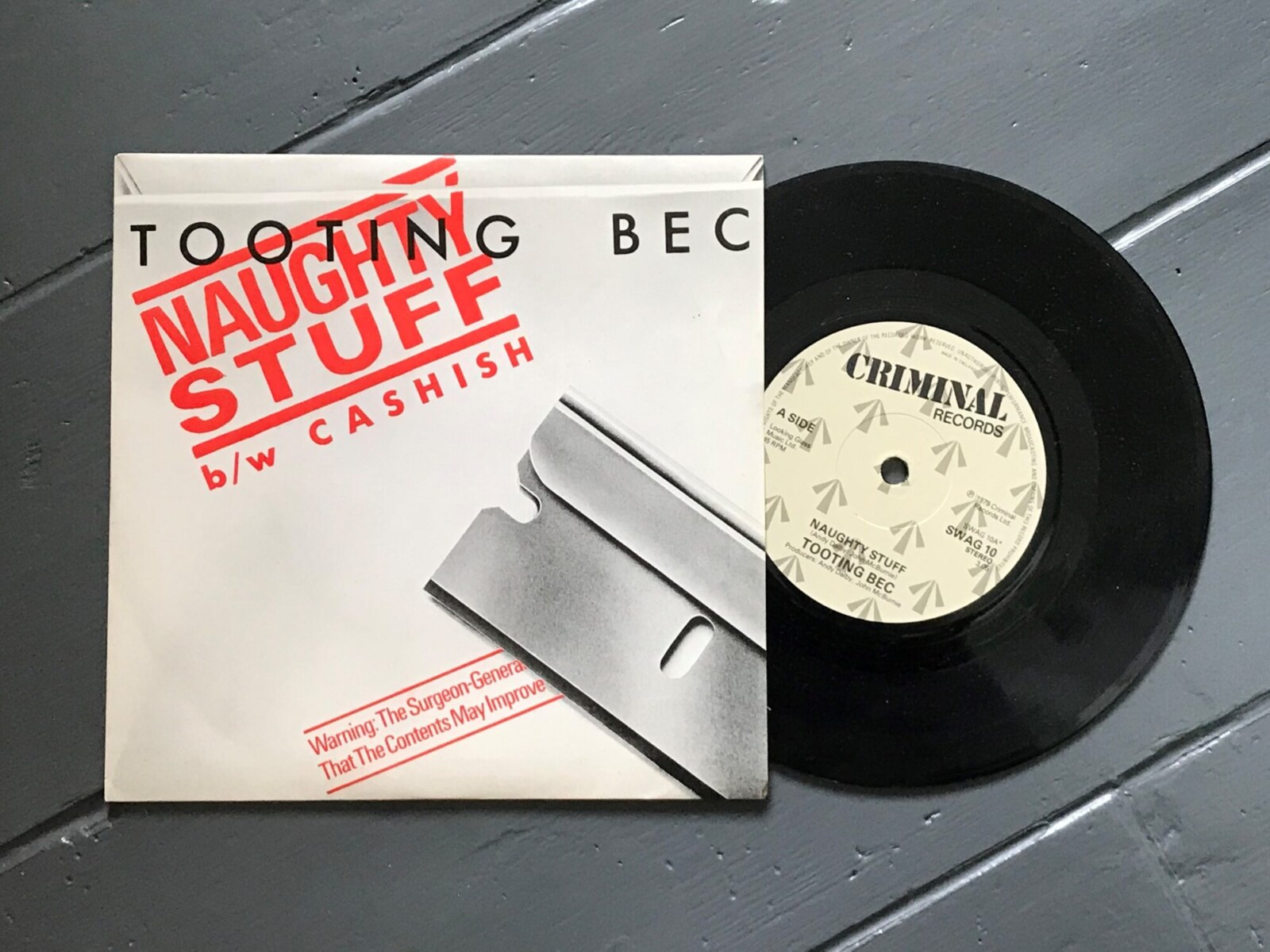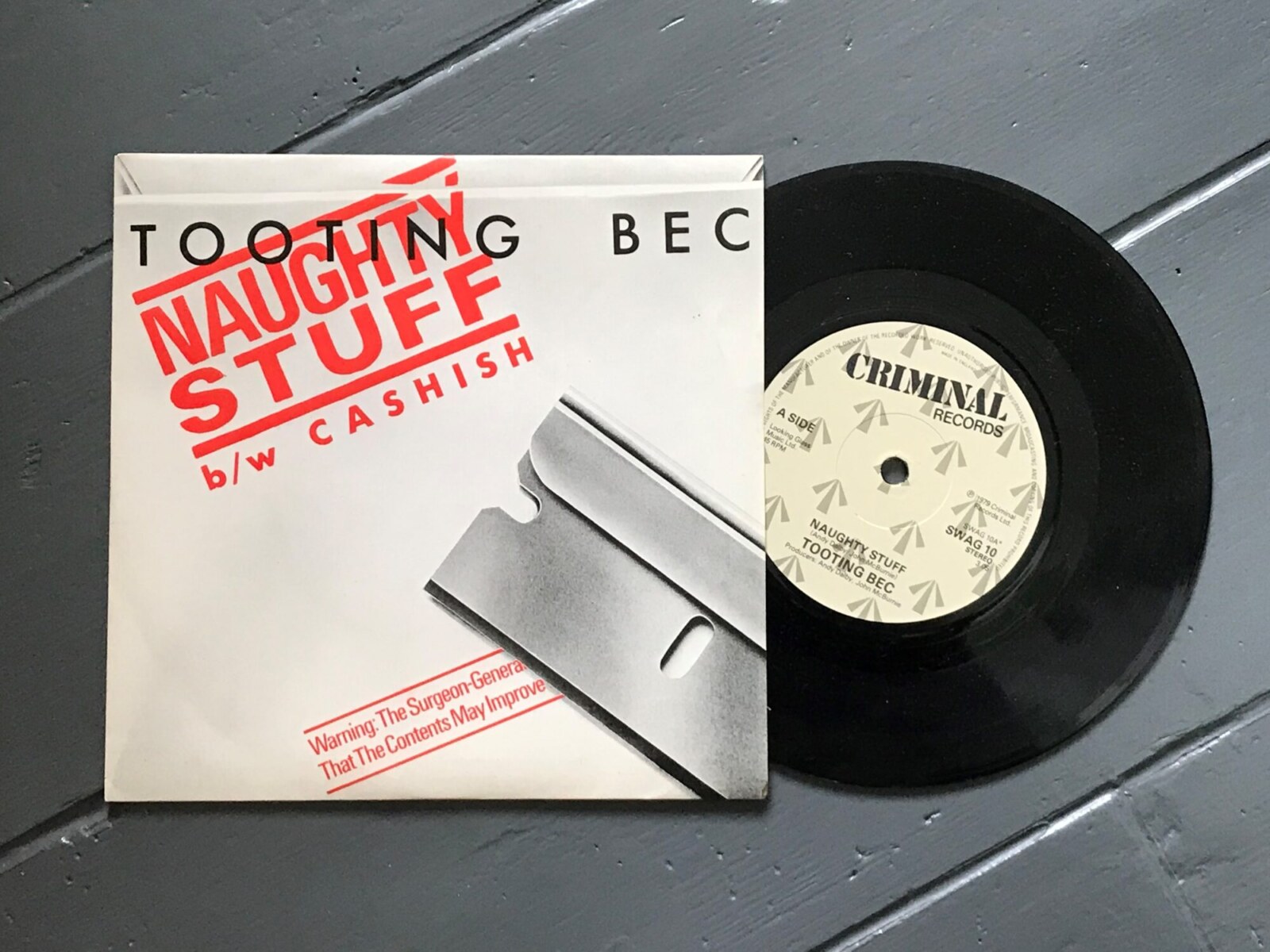 Jack also did guest lead vocal on a single that Vapour Trails did for Criminal Records under the name "Tooting Bec". It was called 'Naughty Stuff' and was written by John McBurnie and me.
How was it to appear on the legendary live album by Camel?
I had known the members of Camel from the KC days through management and promoters. I went on a short tour of Europe with them as sound man and guitar tech to Andy Latimer. They were trying out new material under an assumed name. Later, in 1981, it was their 10th anniversary and Andy invited me along to be second guitar in the band for a tour of the UK and Europe. Three of the guys were Scottish so we initially rehearsed in Scotland. We then did stage rehearsals at Pinewood Film Studios and then headed off. I then worked with Andy on new album material until we finally parted company. By this time I was working at Cherry Studios, a 16 track studio in Croydon.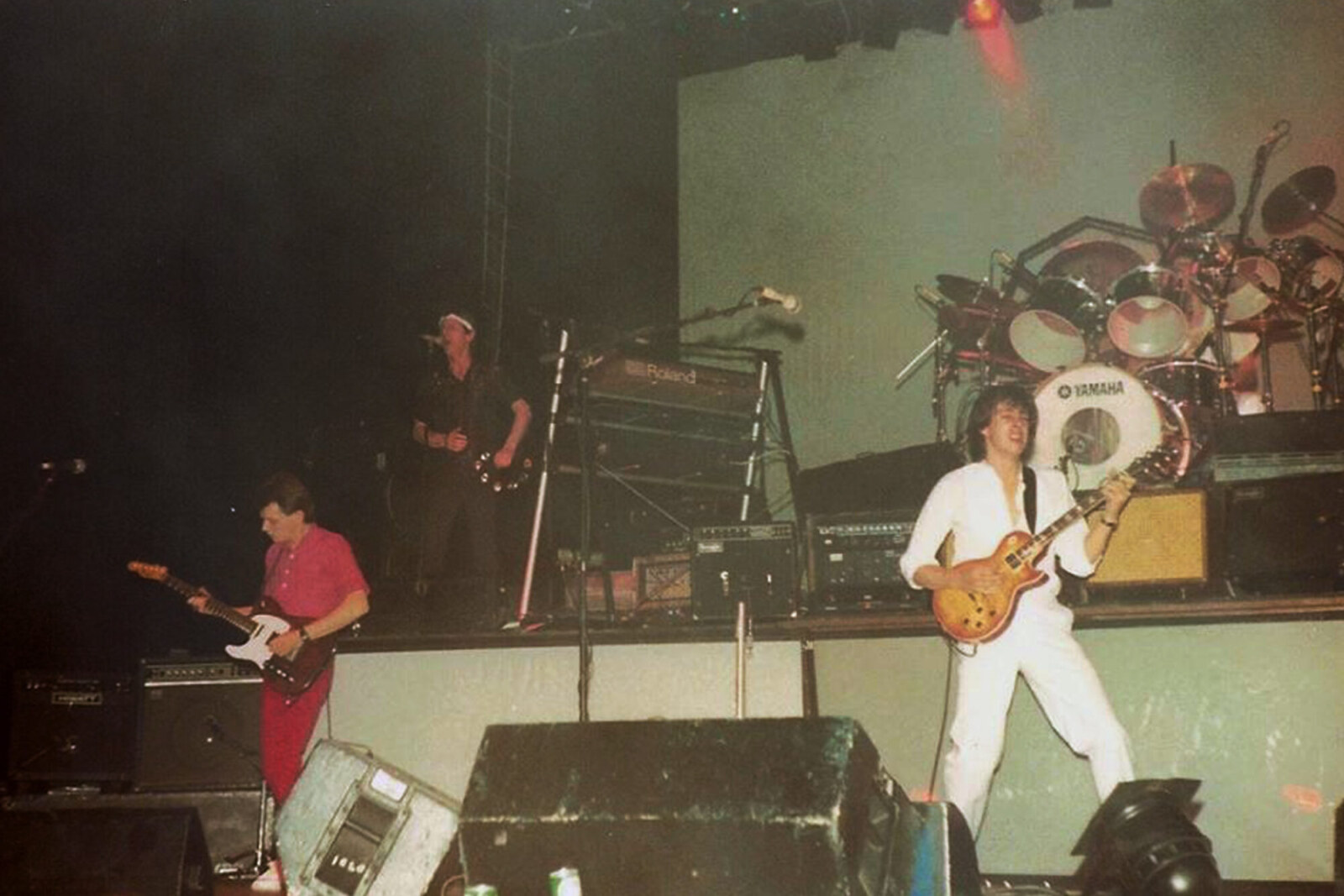 The live album came out many years later, apparently they released it to stop bootlegging.
I really love your work with Spirits Burning.
I was approached by Don Falcone as to whether I would like to contribute. I said yes. He sends me tracks he would like me to play on and I send him ideas. Sometimes I'm just working to a keyboard part so I have free reign, other times I have to fit in around everything else. I find it interesting.
What else did I miss?
I'd been working at Cherry Studios a few years when the minor partner wanted out, so Ann (Mrs D) and I bought in and we tried to develop it more. The major partner, Danny Edwardson, was also a guitarist in a band (National Flag) back in the day, so we got on well. He didn't work at the studio, he had an AV company just up the road. They had need of voice over recordings and also music composition. Gradually this took over from the band recording, (it paid better) and eventually we sold the studio and I went to work for him. I was still recording voice overs and writing music, but I also started to learn video editing. This grew more and more as corporate budgets went up. The company moved to bigger, better premises and I got a dedicated edit suite with recording booth. The video editing went from low band U-Matic to high band U-Matic to Betacam SP and eventually to state of the art Avid non linear. I continued doing this until I retired, while always writing music for videos and conferences.
My only venture back on to stage since Camel was when KC got together for the "Arthur Brown's Other World" reunion gig at the London Astoria in 2014. Arthur, Goodge, Phil, and I were joined by my son Laurence on drums and Paul's son Ollie on synth. It was recorded for DVD release but nothing has appeared as yet.
Looking back, what was the highlight of your time in the band? Which songs are you most proud of? Where and when was your most memorable gig?
We had done the John Peel show on Radio 1. It was our first radio show and we were on the way to a gig when it was broadcast. We pulled off the road and stopped the engine to listen to it. Magic!
I'm proud of all the KC material, even though it was a thing of its time. Most people talk about 'Sunrise', and 'Time Captives'.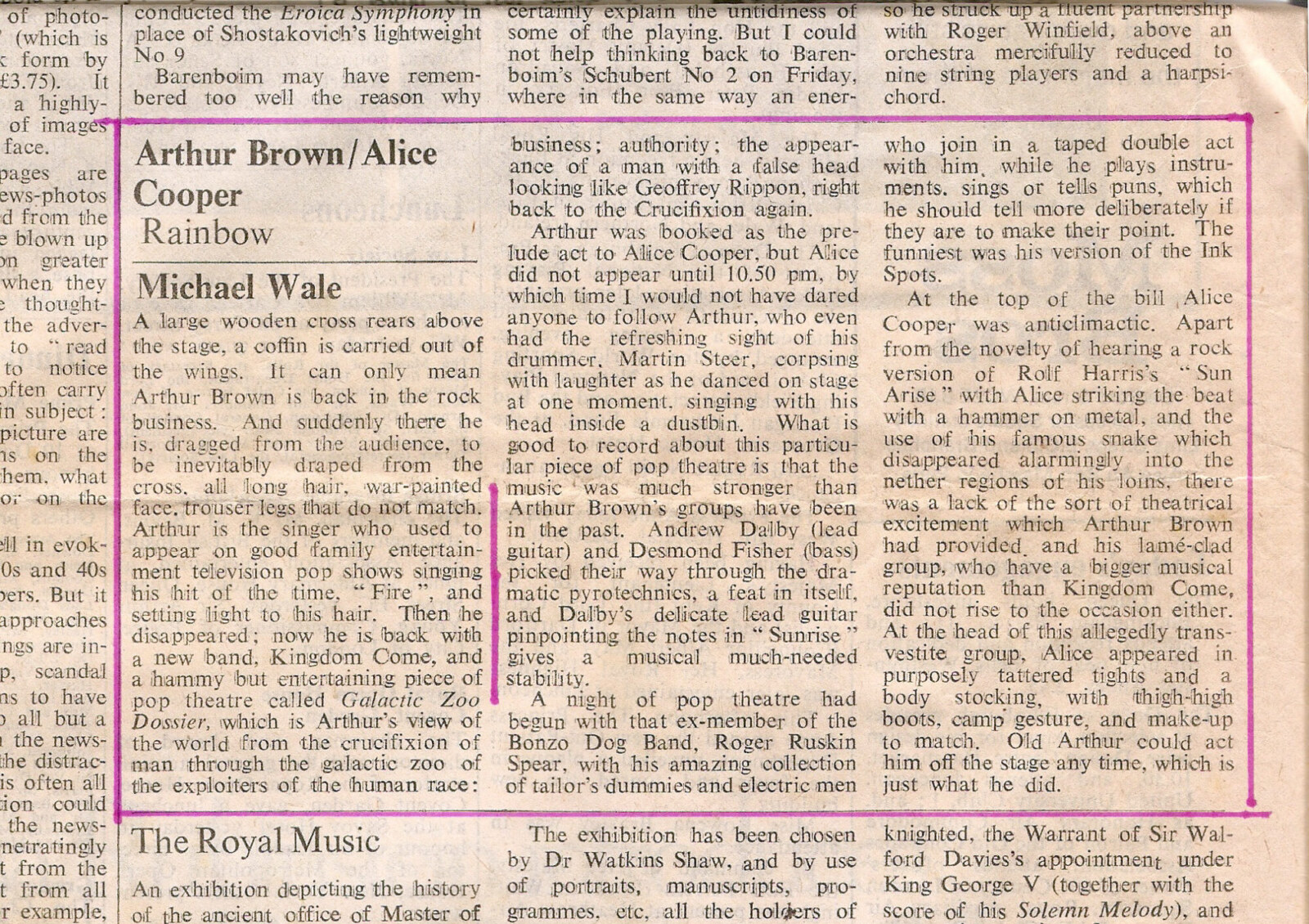 I suppose playing on the first pyramid stage at Glastonbury, and being in the feature film, but I think also our gig at the Rainbow supporting Alice Cooper. Luckily my Dad kept the review in the Times.
Is there any unreleased material by Kingdom Come?
Probably, I have a few rehearsal/jamming tapes which I've sent copies of to Arthur. I believe there's a boxed set coming out soon with various radio shows and oddities.
Would you like to comment on your guitar technique? Give us some insights on developing your guitar technique.
Like a lot of people of my age, I learnt guitar by listening to the Shadows, although Les Paul was my first love, and Django Reinhardt was my next. When I heard Eric Clapton I tried to play like him, when I heard Jeff Beck I couldn't figure it out and when I heard Larry Carlton I tried to copy him. When I finally got to play my solos in front of Larry he complimented me and said he couldn't see the similarities. Maybe he was being nice! My problem is I don't practise enough, I'm lazy. I do try to play melodically. I feel guitar, especially solos, should compliment a song and not just show off. I think, however, everybody takes in everything and turns it into their own style. Whatever form of art it is.
Guitar Techniques magazine April 2020 did a piece on my playing style during the KC years. It was interesting if a little loose with the facts. (Something I've found rather commonplace in journalism).
In 2015 you released 'It's About Time' and this year you have a brand new album out. Can you share some further details on how your latest album was recorded?
'It's About Time' is a collection of instrumental tunes I wrote over the years.
At one point in the 70s some svengali claimed he was going to make me famous with my instrumentals. Ha Ha! Anyway, when I retired I decided to record them for posterity. 'One for the Road' is similar but they're all songs, again written over the years. After KC finished I decided to do my "solo concept album". I recorded it at James's on a Teac 4 track, you can listen to it on Soundcloud, it's called 'The Motor makes it into the Road'.
Two of the songs from it are on 'One for the Road'. I record at home, my shed is a bit of a studio, and in the winter I move into my attic. I use a DAW called Mixcraft on a PC, I've been using it for years having tried virtually every well known one previously. It's very easy to use and does everything I need, or could imagine. I think both albums sound pretty good although it's getting more difficult as my tinnitus gets worse.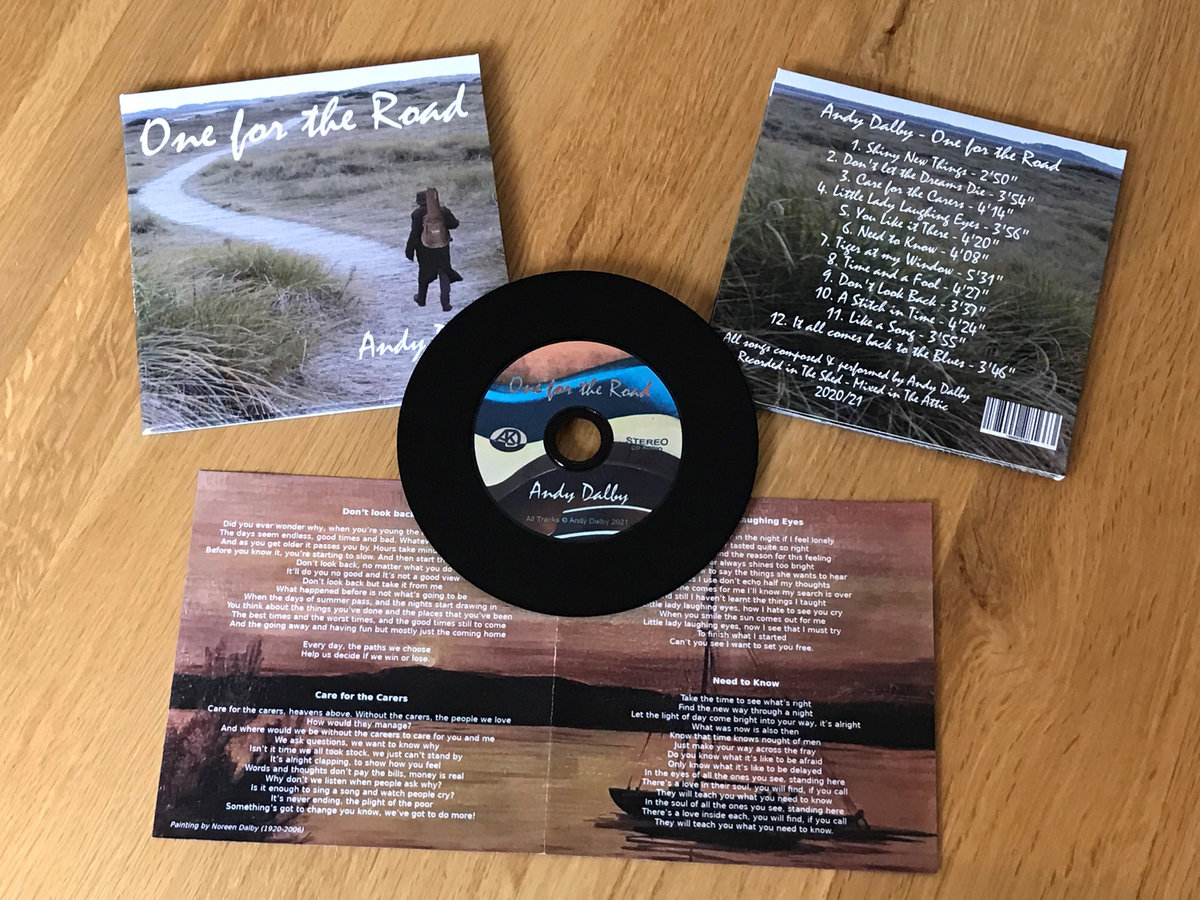 Thank you for taking your time. Last word is yours.
Thanks for giving me the opportunity to delve into my memory.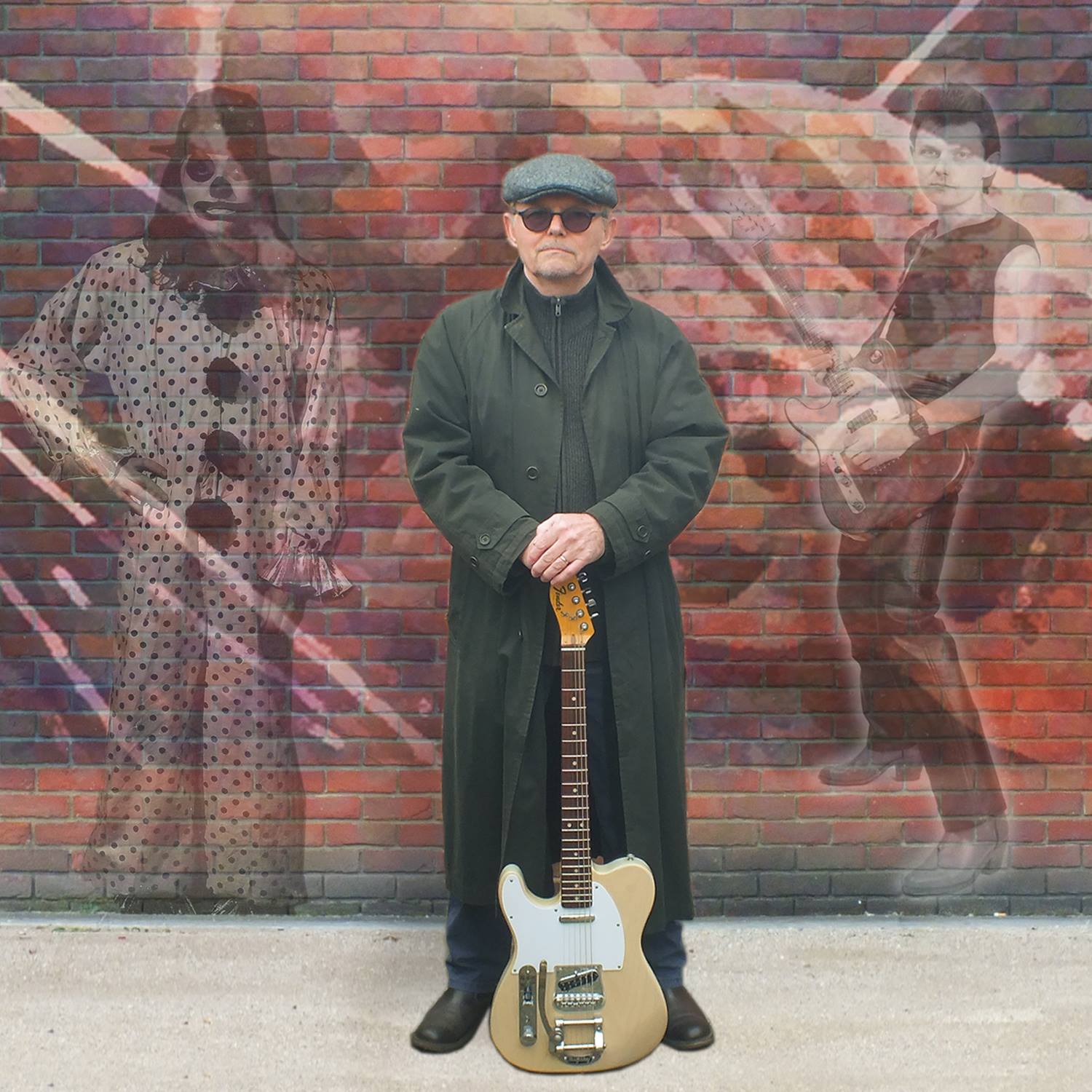 This is a lyric from the last song on 'The Motor makes it into the Road'
"And so we reach the end of my song
All things that live are soon gone
But there's a spirit in us all and it never will die
Remember the sunshine
Let it come into your life"
Thank you and goodnight!
Klemen Breznikar
---
Andy Dalby Facebook / HearNow / Bandcamp
All photo materials are copyrighted by their respective copyright owners, and are subject to use for INFORMATIONAL PURPOSES ONLY!
The Crazy World of Arthur Brown and Kingdom Come | Interview
Arthur Brown on the Origin of The Crazy World of Arthur Brown, a Drum Machine Possessed, Working with The Pretty Things, and a New Single! by Jason LeValley