'Vanishing Sky' by Davide Cedolin | New Album 'Embracing The Unknown'
Exclusive video premiere of 'Vanishing Sky' taken from the album 'Embracing The Unknown' by Ligurian based artist, Davide Cedolin.
---
It has been realized by a cheap smartphone and green screen, edited with a free software by Géc La Mosca: a skunk attitude, an old fashioned result. The scenery in the story where Cedolin moves is funny and apocalyptic at the same time; oniric and sweet as his music.
With a miscellaneous musical growth, Davide has been involved in the independent Genovese music life since early 2000s, being part of several bands and collectives as the currently active Japanese Gum and TRÓNCO, releasing music with several electronic solo aliases, collaborating with the experimental label Torto Editions and a wide range of musicians, visual artists, djing and running a venue for some years.
Since some years, Davide started a new kind of approach to music; healing the spirit and the mind spending days walking in the woods, working on the land, with animals and enjoying the comfort of a slower style of life, Davide started to fingerpicking his guitar under a olive tree: The immediacy and the spontaneity of the act has become a constant ritual.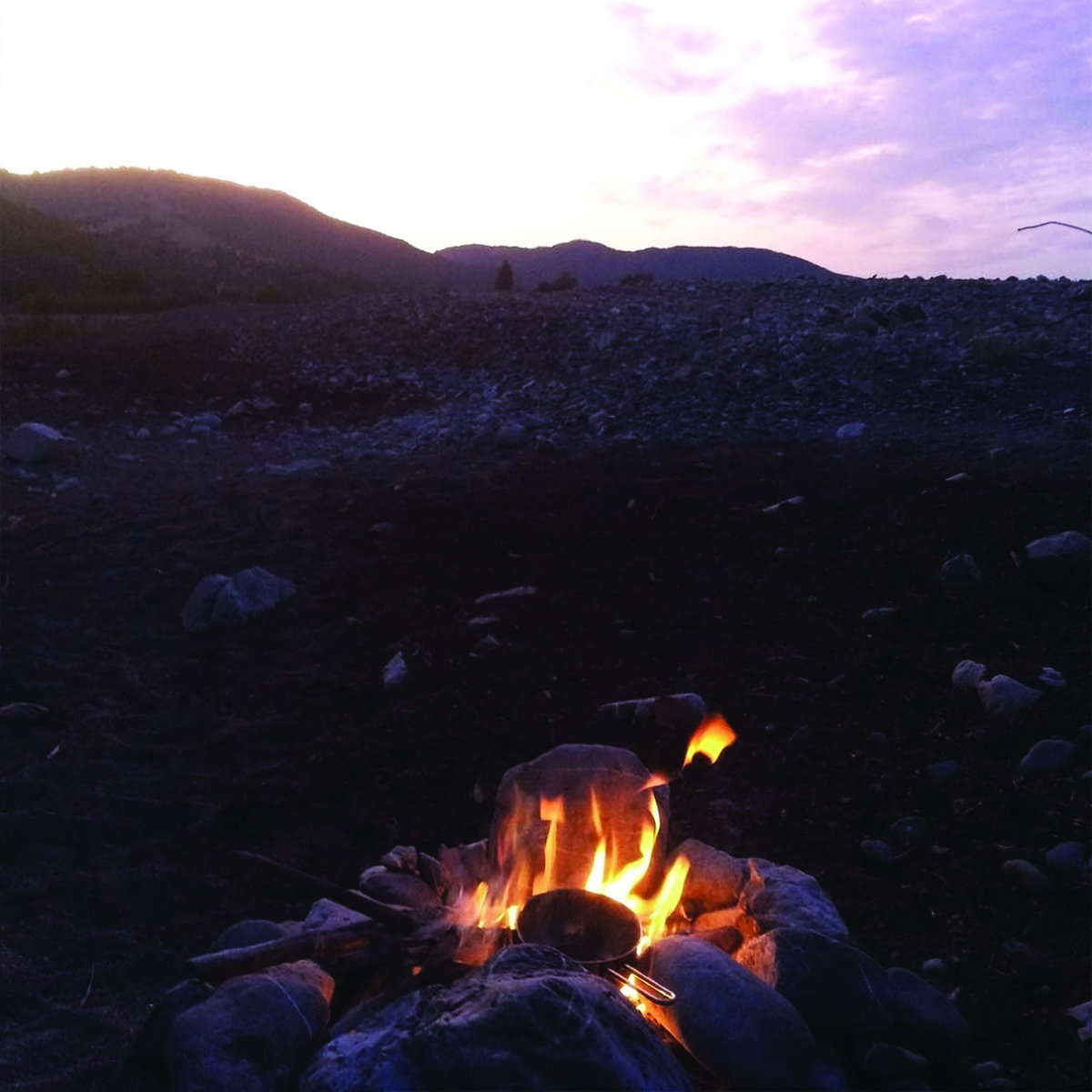 His compositions smoothly sail between American folk, blues, psychedelic rock and songwriting, opening up the unconscious. Familiar melodies and simple strings textures build the ground on where the voice structure shapes itself becoming part of the soundscape. The lyrics Davide writes are half-sleep / metaphysic short tales that investigate themes as wilderness, getting lost, solitude, love, nature.
Davide's first album has been developed on the concept of the "Unknown" and how to deal with it, especially in an era where everything seems so close, fast and easy to know and get but where the compromise between the quality and the timing of the information often goes in contradiction.
'Embracing The Unknown' is, somehow, a way of blind trust to the veiled patterns that life has, a lost geography of imaginary paths and landscapes submerged by the multiple daily stimulations; 'Embracing The Unknown' is about the choice of losing control, intentionally.
It happened during a camping in the middle of a dried river bed, 'Embracing The Unknown' had been a whisper blowing by the warm breeze at sunset.
Davide Cedolin – 'Embracing the Unknown' | Torto Editions and Marsiglia Records | Released June 30, 2021
---
Davide Cedolin Official Website / Instagram / Twitter / Bandcamp
Torto Editions Official Website / Facebook / Instagram / Bandcamp / YouTube
Marsiglia Records Official Website / Facebook / Instagram / Twitter / YouTube