The Forty Nineteens – 'The New Roaring Twenties' (2021)
Although the new decade began on a bum note, The Forty Nineteens maintain a sunny outlook. Not only has the Los Angeles band christened their current album 'The New Roaring Twenties' to emphasize their optimism, but the first track on the set – 'It's For Fun (That's All We're Living For)' – sums up such an attitude.
---
Needless to say, the rest of the songs on 'The New Roaring Twenties' continue to bounce and bristle with bright energy. Lead singer John Pozza's swaggering vocals resemble Tom Petty on steroids, while guitarists Chuck Gorian and Matt Colleran, bassist Kevin Barber and keyboardist and drummer Nick Zeiger prod and pound the wares into spunky submission.
Copping cues from the fine family tree of garage rock, ranging from The Shadows Of Knight to The Fleshtones to The Swingin' Neckbreakers, The Forty Nineteens are highly commended for their own enthused take on the genre. In fact, one of the group's idols – guitarist Tony Valentino of the boss sixties band The Standells – wields his wizardry on the blistering crush of 'Late Night Radio', which was initially released as a single and is also featured on the album.
Tiled with jangling guitars, a whistling hum and the sparkling tenor of a glockenspiel, 'Time Marches On' snaps, crackles and pops with punchy melodies, and 'We Can't Change' sports a tough and taunting pitch, ending in a glimmer of psychedelic signals.
Elsewhere, 'It's The Worst Thing I Could Do', 'You've Got Stardust Eyes' and 'I'm Always Questioning Days' potently amplifies the band's forte for spawning dynamic anthems swamped with hefty hooks and sugar-rush rhythms. As for something different, the ghost of Elvis is summoned on the rockabilly raver, 'We're Going To Las Vegas' and 'Go Little GTO' checks in as a rumbling romp of hot rod sights and sounds.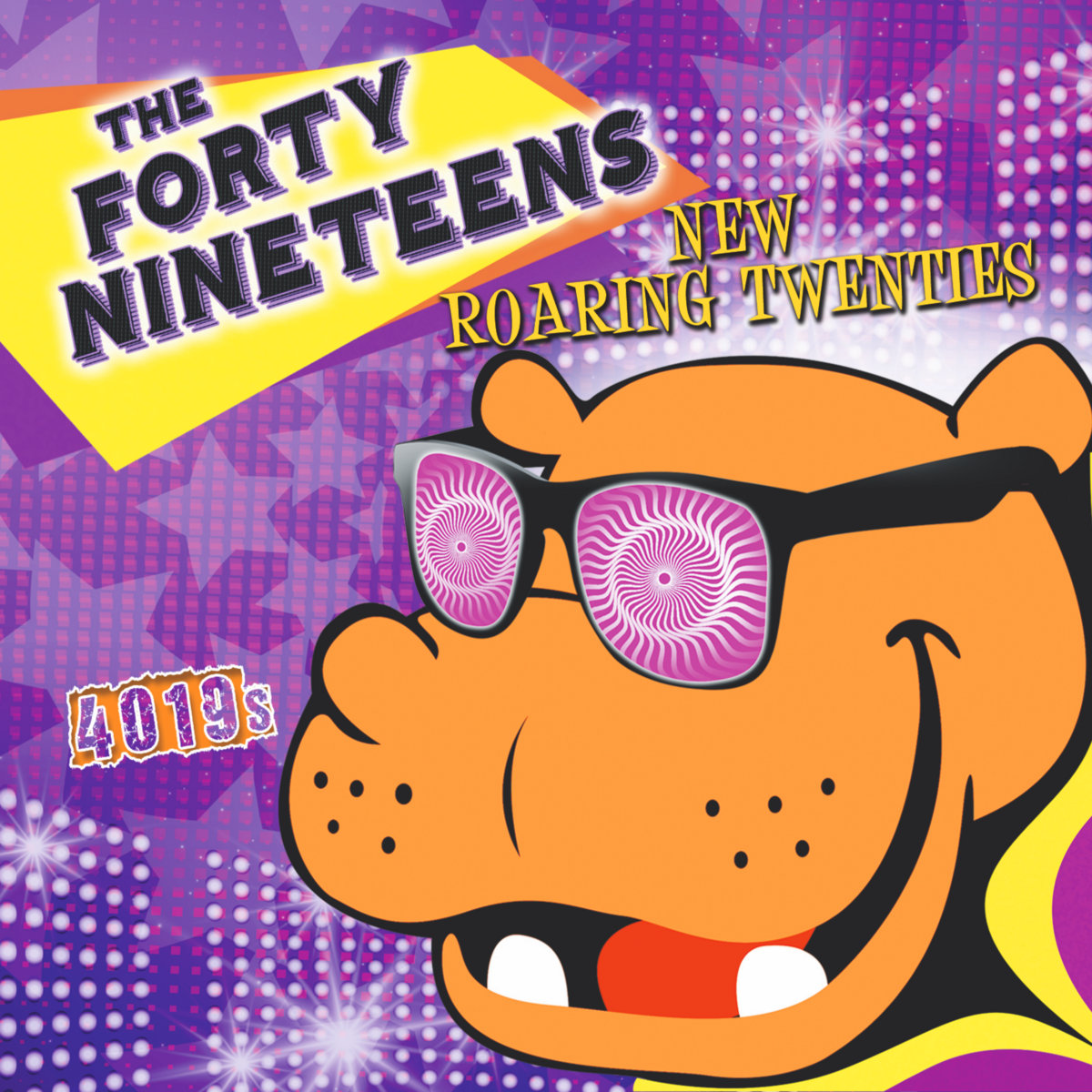 Gutsy, gritty and ridiculously catchy, 'The New Roaring Twenties' is rock and roll the way it was intended to be. The Forty Nineteens are as pure and authentic as the vintage vinyl that inspires them, and that alone scores points. You'll be doing yourself a big favor by adding "The New Roaring Twenties" to your collection, which is guaranteed to become a permanent fixture on your playlist.
Beverly Paterson
---
The Forty Nineteens – 'The New Roaring Twenties' (Big Stir Records 2021)