'Silver Arrow Sunday' by David Franz | "California desert rock with a shamanic outlaw vibe"
Exclusive track premiere of 'Silver Arrow Sunday', taken from David Franz's debut album 'To The Unknown'.
---
From a combination of scorching life events, social transformation, pandemic lockdown, and personal epiphany, David Franz has emerged, like a snake too big for its skin, from behind the producer's console to the front of the stage. Years of unlocking the creative genius of other artists as a co-writer, producer and record label head has led to the evolution and development of his own artist persona.
In the haze of a desert mirage, temptation dressed in deep dream red dances fantastically in a wavery shamanic vision, pulling me from a tumultuous past into a fleeting future. The path forward seems positive, even if the direction and the destination are completely unseeable. Change never looks like you imagine it will, but sometimes it's beautiful in it's mix of clarity and confusion.
"The magic of the desert heat exposes harsh reality and designs sanguine mirages, all at once. When the real becomes a mirage, and a mirage turns real, that's where change happens. This inflection point is where both the shaman and the outlaw find hope, knowledge, and opportunity. Many times, following the mirage, even knowing full well it's not real, is the better path than returning to the known and real." David Franz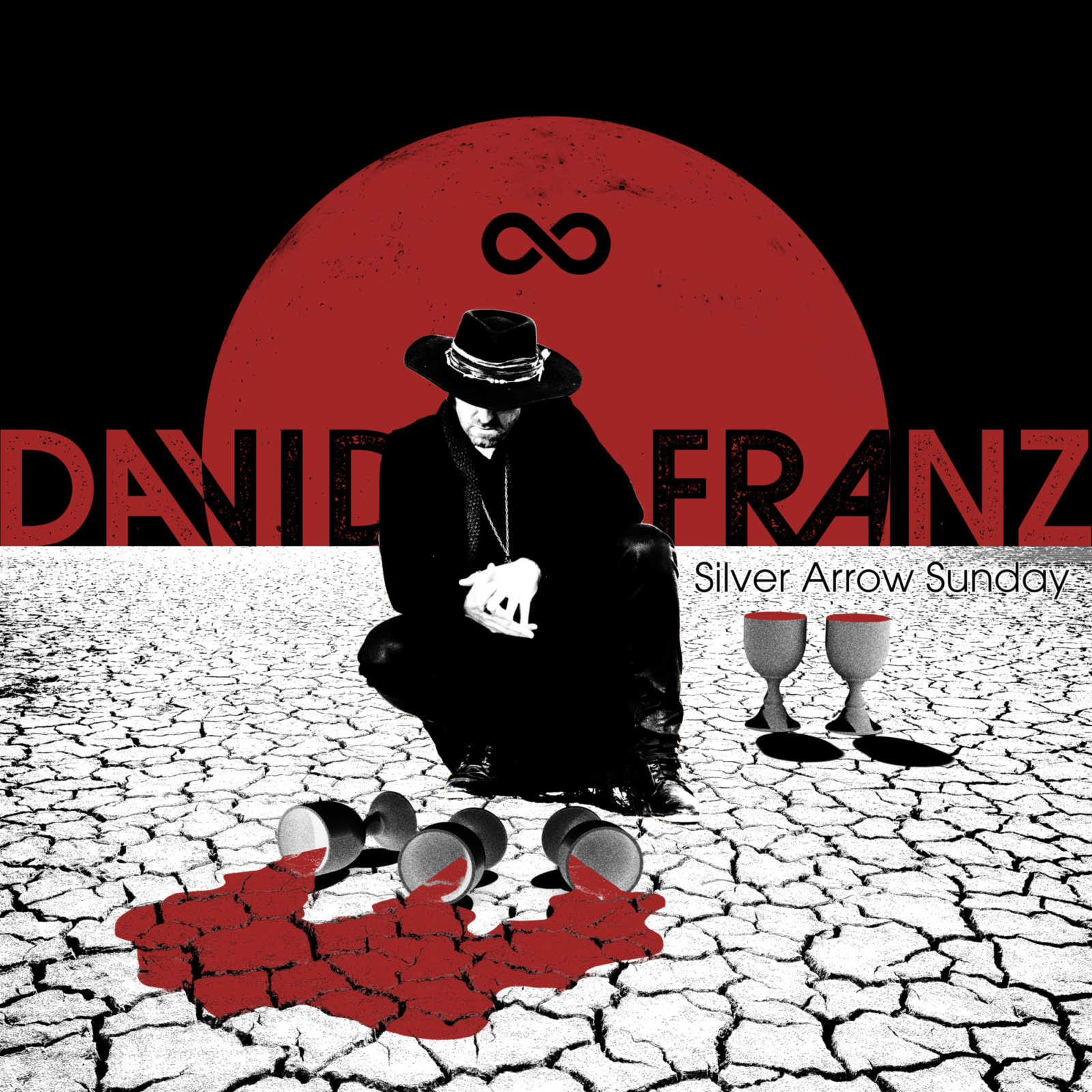 Filled with raw honesty and self-exploration, his debut offering can't come at a better time for a world struggling with personal and social transformation. 'To The Unknown' forces us as listeners to question our own biases. To confront our own demons and determination. To embrace the critical role personal growth plays in pursuit of the greater good. The pain and relatability of this human journey does not dilute, but rather enhances, the moods and visions evoked by the songs. He finds the universal in the particular, and this carefully-wrought album can be seen as a meditation on personal transformation.
Although David is himself a multi-instrumentalist and wears many hats on the album, joining him are some top-drawer musicians. GRAMMY-nominated producer Will Robertson (John Mayer, Sean Mullins et al.) plays guitar and keys and Jesse Siebenberg (Supertramp, Lady Gaga et al.) also plays guitar and keyboard. Daniel Wright (Radio Skies, Mia Dyson et al) joins on bass, Tim Arlon (Sting, Wilco, TD Lind) plays organ and Brendan Willing James (Grizfolk) plays baritone guitar. Erin "Syd" Sidney (Radio Skies, The Pullmen) and Fernando Jaramillo (Nick Carter, Beto Cuevas et al) are on drums. The album was engineered and mixed in Carbonite Sound studio in Ojai, CA by the formidable Jason Mariani, and mastered at The Bakery in Culver City, CA by Grammy-winning mastering engineer Eric Boulanger.
A personal journey turned universal, 'To The Unknown' captures a timeless spirit in a time of great upheaval, and ignites a fire to help examine our truths and lead us towards transformation from shadow into light.
---
David Franz Official Website / Facebook / Instagram / Twitter / Spotify / SoundCloud
UndergroundSun Official Website / Facebook / Instagram / Twitter / SoundCloud / Spotify / YouTube