Pinhdar | Interview | New Album 'Parallel'
Since exploding onto the music scene in 2019 with their self-titled debut Pinhdar have further refined their brand of psychedelic dark pop on their latest album, 'Parallel'.
---
The duo have made a name for themselves on both sides of the Atlantic when in the band Nomoredolls; relentlessly playing New York venues like CBGB's, Knitting Factory & Arlene's Grocery and established a loyal US fanbase before moving on to establish Pinhdar.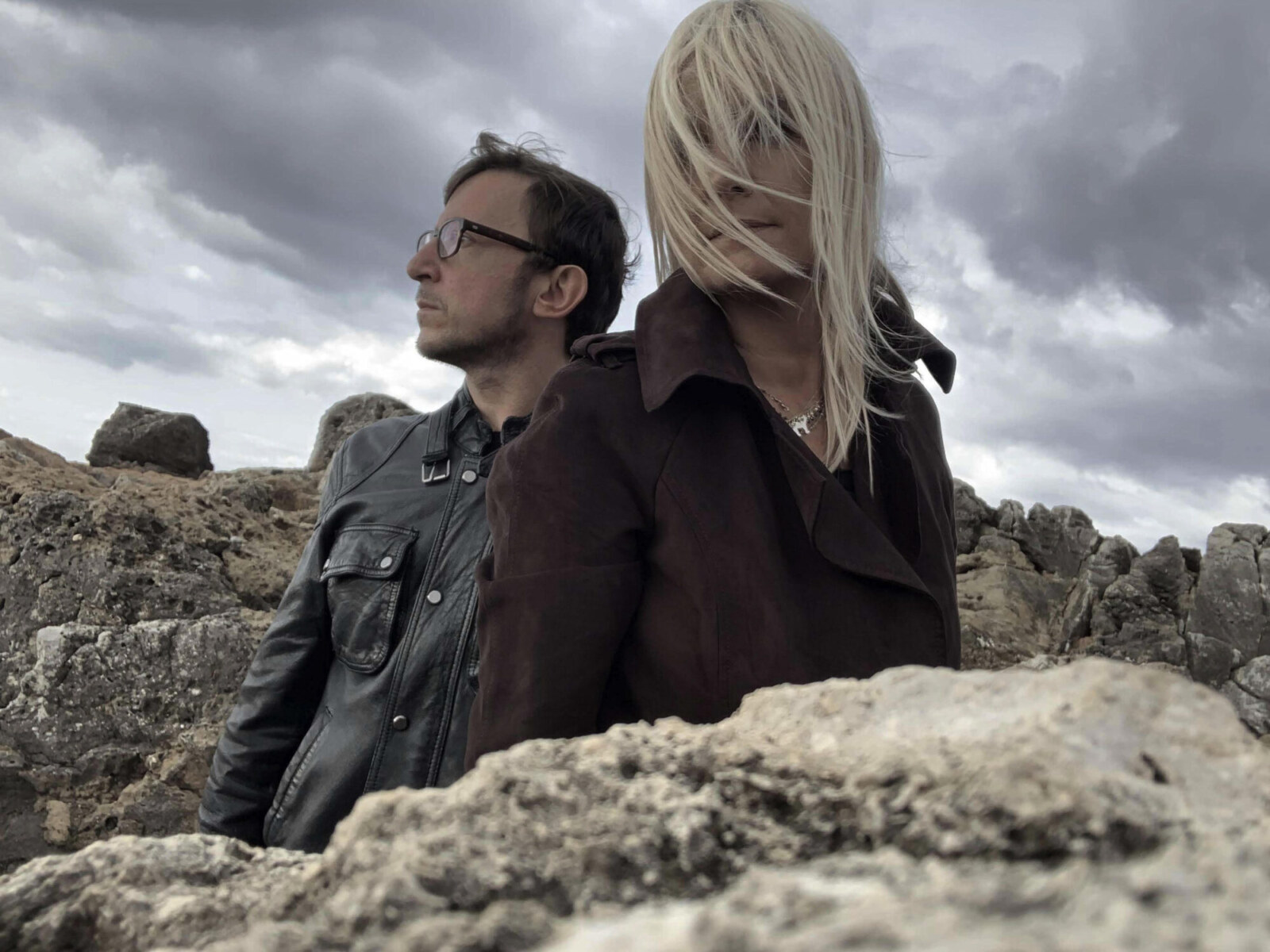 How does it feel to finally have this project out for everyone to hear?
Cecilia and Max: It was literally liberating for us because we recorded it while locked in our place in March last year. Having the honour to add Howie B's vibe to our tracks gave us a further boost in confidence and we are very proud of the work we did.
"Heavily influenced by the sense of bewilderment"
Could you tell us about any story in particular that inspired you to create 'Parallel'?
'Parallel' is a trip to Hades that we started because we wanted to free ourselves from the demons that have taken over in these difficult times. 'Anacreonte' is the first song on the album and leads to a personal and introspective descent into hell. As the eight tracks unfold, this descent involves fears, frailties, our personal demons and of humanity in general, and then rises towards the light in a journey that is a Pindaric flight, up to the last song 'The Hour Of Now', which closes the album without putting an end to it, with a dystopian outro full of hope.
We wrote and recorded the album entirely during the first, and hard, lockdown of March 2020. So, it's heavily influenced by the sense of bewilderment we were experiencing in those days and because of a tragedy that hit us directly. We lived a tough time but strongly wanted to fill it with something extremely positive like an album to depict our feelings.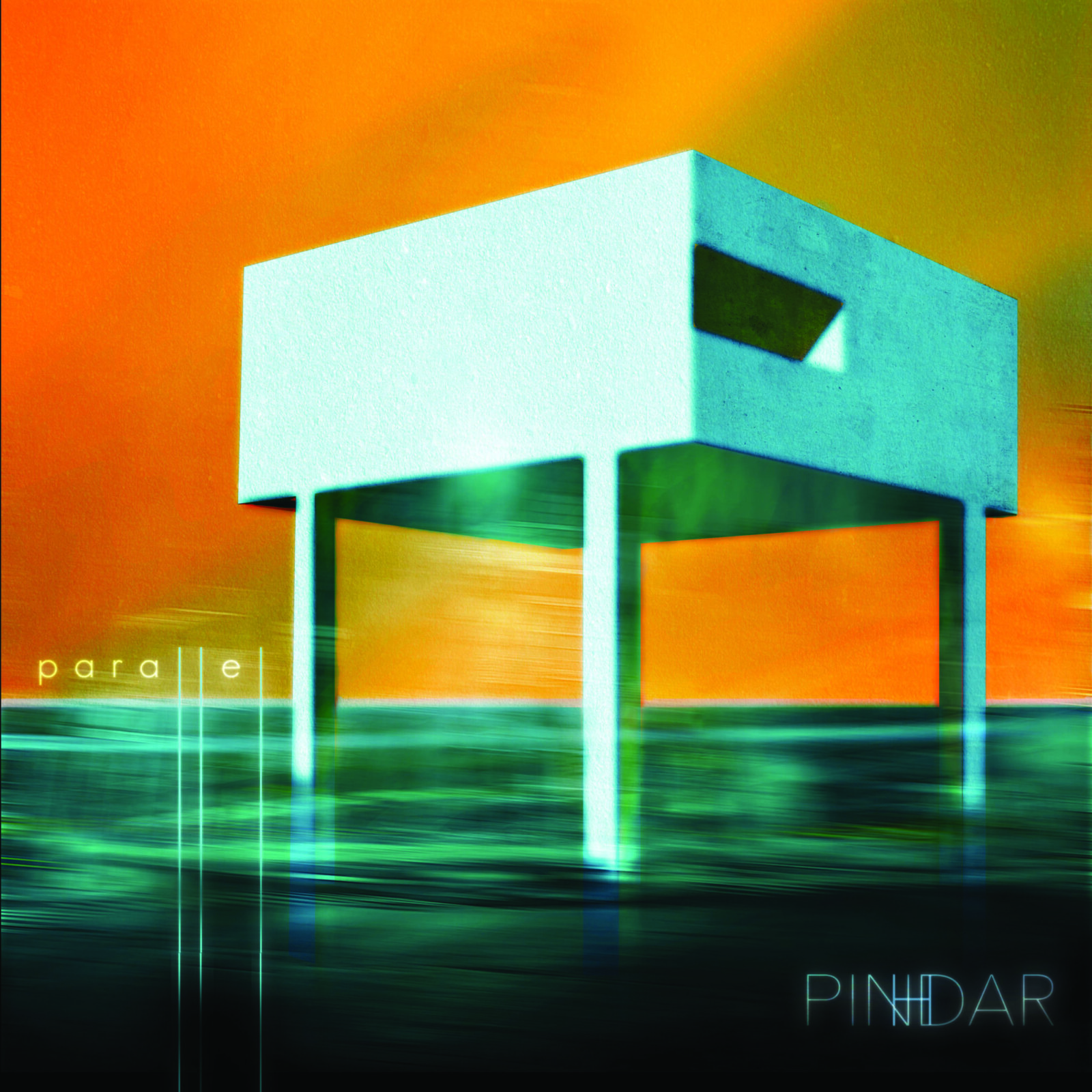 "Our desire to seek refuge in a parallel reality"
I really enjoy the cover artwork.
Thank you, we love it too! It was made by the visual artist Elisabetta Cardella and it tells about the concept of the album. The house, a reassuring environment par excellence, is perched on the water, an element that is, on the contrary, foreign and unstable. It represents our desire to seek refuge in a parallel reality that however turns out to be alien.
Who are some of your main musical influences?
We don't know how much the bands and artists we love have an actual influence on our sound but we can definitely mention Portishead, Kate Bush, Mazzy Star, Massive Attack, Goldfrapp, Blond Redhead on top of our list.
Would you like to talk a bit about your background?
We have a long-term musical relationship that started way before forming Pinhdar.
We were the founding members of the four-piece rock band Nomoredolls in the early 2000s. The band released three albums and toured the US East Coast several times, playing clubs like CBGB's, The Knitting Factory and the likes in the NYC area. After such a significant experience, we moved to a totally new perspective and founded A Night Like This Festival here in Italy. It was our contribution in helping the local independent music scene by adding emerging acts to the bill together with established internationals. It was rated as one of the most beautiful locations to attend a live concert. But we couldn't resist further without getting back to record our own music again so here we are again as a duo.
How do you usually approach music making?
We record our music by ourselves in our studio. Our first album was a bit of an experiment for us as a way to come back to music production without the contribution from other musicians. For 'Parallel' we've been searching our own way to spontaneity. We started recording minimal cells, improvising layers and melodies above them and building the production while writing and developing the songs at the same time. We then spent a lot of time taking off parts that were not essential trying to reach the core of our sound and often starting from scratch until we were totally satisfied.
Can you share some further details how your latest album 'Parallel' was recorded?
Although the album was digitally recorded in a DAW, we followed a totally analogue signal path that excluded any kind of virtual instrument. We limited our gear to 3 analogue synths (an Arp Odyssey, an Arturia MInibrute and a DX7), electric guitar with lots of effect processing and a German broadcasting console from the '60s as a preamplifier for recording vocals. The only virtual sounds are the drum sample hits.
Let's end this interview with some of your favourite albums. Have you found something new lately you would like to recommend to our readers?
We have some classic favourites like 'Third' by Portishead, 'Hounds of Love' by Kate Bush, 'Kid A' by Radiohead, 'Shadows and Light' by Joni Mitchell, 'Revolver' by The Beatles to name a few.
Our favourite fresh release is 'A Common Turn' by Anna B Savage and we definitely recommend that.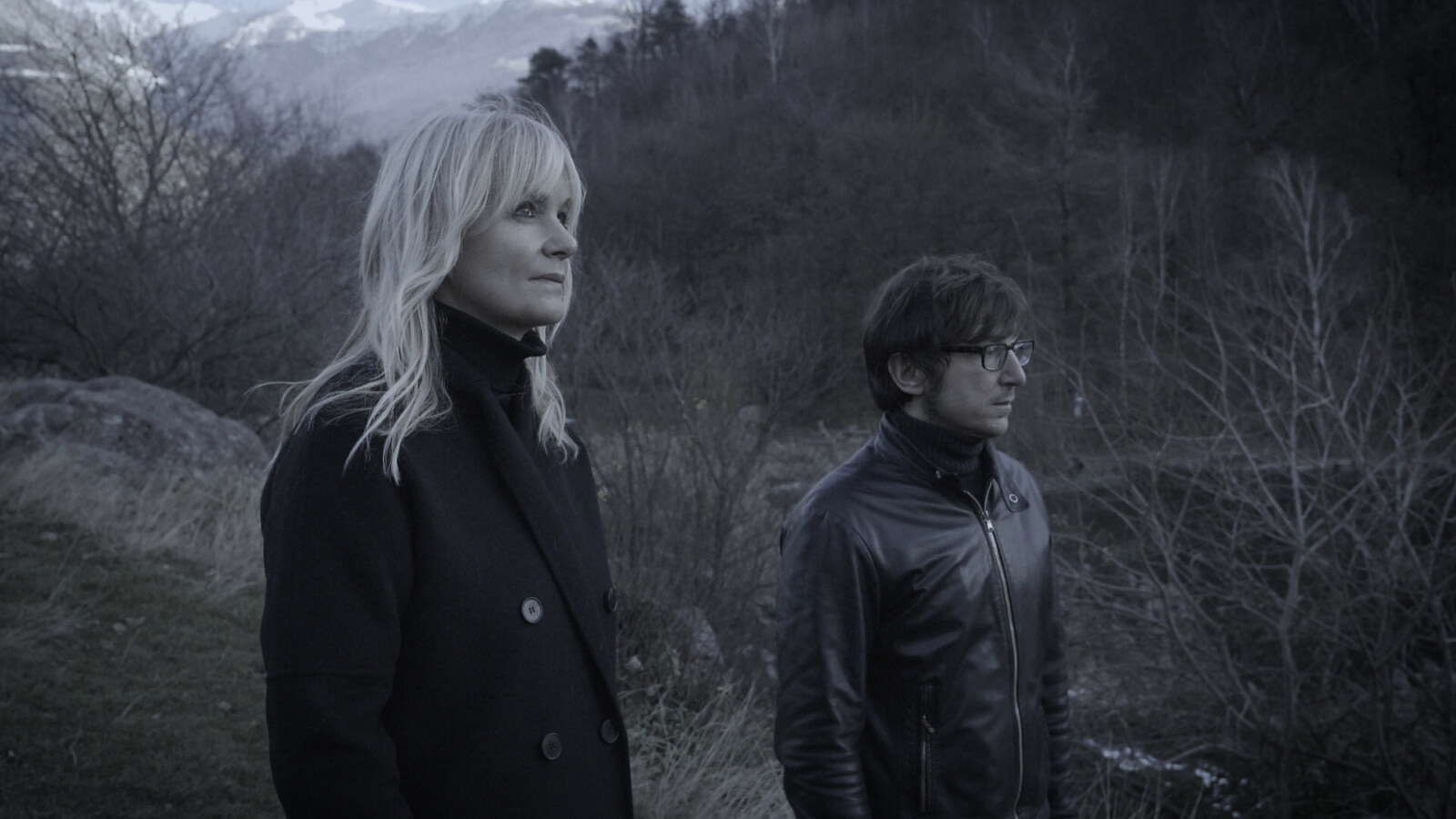 Thank you. Last word is yours.
Thank you so much for spending some time with us. We hope we can meet someday at one of our live shows. In the meantime, we are happy to announce that our album will be released in September on vinyl by Fruits de Mer Records in the UK and shipped worldwide. Remember that the best moments for listening to 'Parallel' are those after the sunset and before dawn.
Klemen Breznikar
---
Pinhdar Facebook / Instagram / Twitter / Bandcamp / Apple Music / Spotify